Tours of Scotland - Best tours packages



Table of contents
Treat yourself to a tour of Scotland up to 70% off, and discover some of the most beautiful natural landscapes in the United Kingdom.
Why go on a tour of Scotland?
From castles to coastlines, culture and more, Scotland has enough variety and interest to captivate almost any traveller. Depending on where you decide to stay, visitors can enjoy a cosmopolitan stay in one of the country's major cities, a walking holiday in the remote hills and mountains, a cottage by the sea or a tour of the many historic buildings and battle fields which showcase Scotland's fascinating past. Of course, no trip to Scotland would be complete without a "wee dram", or even a slice or two of haggis!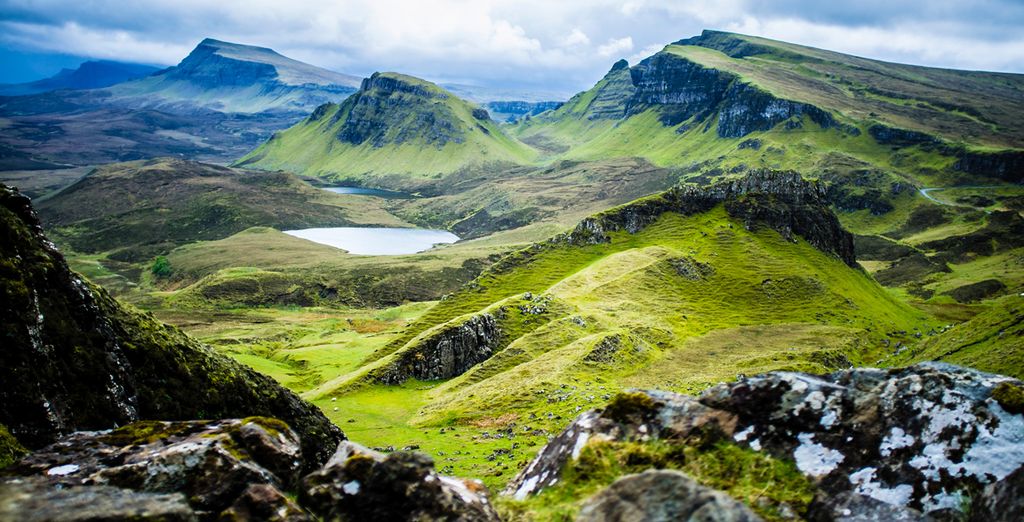 The Voyage Prive travel expert's opinion on tours to Scotland
The type of holiday you wish to enjoy is usually determined by where you choose to stay in Scotland. For people who enjoy the city life, you can't do much better than a stay in Edinburgh. Home of the Scottish parliament and Scotland's capital city, Edinburgh benefits from a thriving arts scene as well as an iconic castle. It's also a great base from which to tour Glencoe and Loch Ness, as well as take in some of the rugged beauty of the Scottish Highlands.
For whisky lovers, a journey through Scotland is something of a pilgrimage! With more than 120 active distilleries in the country, there's no shortage of whisky tours, trails and tasting sessions. Tourists can either make their own arrangements to visit, or sign up for one of the many whisky tours which are available. If whisky isn't to your taste, you may wish to try a can of Irn-Bru! A popular soft drink in Scotland, it's sometimes referred to as the country's "other national drink" (after whisky).
Scotland is also a great destination for active visitors: with miles of tranquil countryside, large lakes (lochs) and a beautiful coastline, it's a haven for outdoor pursuits of all sorts. Popular pastimes include: hill walking; fishing (the salmon fishing in Scotland is particularly recommended); golf (Royal Troon, Gleneagles and Carnoustie are some of the more well-known courses); water sports; cycling; and climbing. Scotland is also a popular location for wildlife spotting.
Already internationally recognised as the home of the haggis (the essential centre-piece of any Burns' night celebration), Scotland also has an enviable reputation for fine dining. In particular, local game (particularly venison), fish (as well as salmon, Scotland is also home to trout, perch and graylings, amongst others) and freshly sourced, seasonal vegetables are utilised to create a selection of stunning dishes. Something of a foodie's paradise, the country is home to no less than eight Michelin starred restaurants!
A country with a rich and varied history, Scotland has numerous castles, historic buildings and ancient remains. Having had a turbulent past, there are also no shortage of battle field sites and locations which star in local lore, ghost stories and as the backdrop for gruesome deeds! If you enjoy discovering more about Scotland's past, there are a wealth of attractions and buildings to visit, as well as numerous tours and day trips to discover the shadowy secrets of a place that's steeped in myth and legend.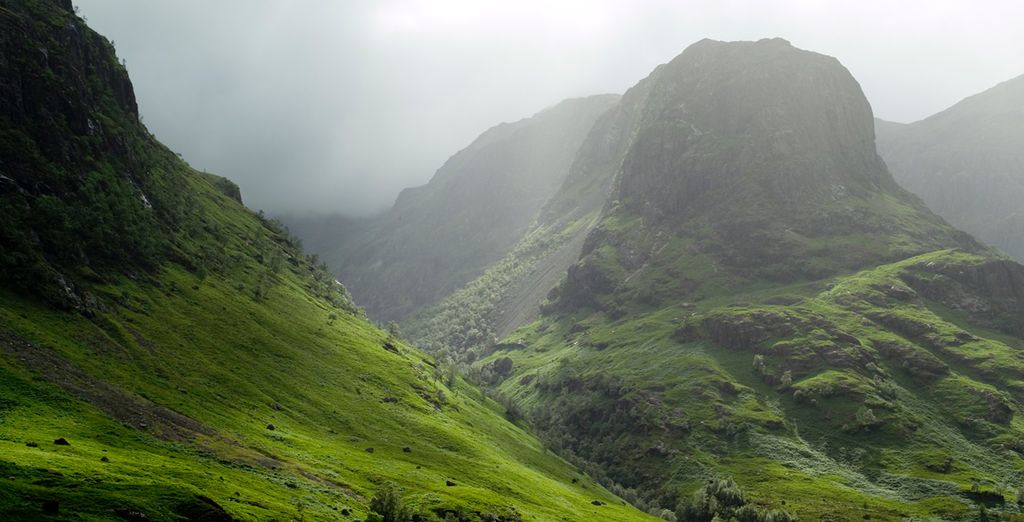 Top five things to do or see during a tour in Scotland
With so many different things to experience in the country, picking just five is a challenge. Take a look at the ones we've come up with:
1. Edinburgh Castle
The most visited paid-for attraction in Scotland, Edinburgh Castle commands a prominent position on a rocky hill overlooking the city. Its key strategic position has lead to it being the most besieged castle in Europe! Originally home to the kings and queens of Scotland, it later became a military stronghold that played a prominent role in many key historical events over the years.
2. Glasgow Science Centre
An amazing family day out, the Glasgow Science Centre showcases an intriguing mixture of cutting-edge scientific discoveries, interesting items and information regarding science through the ages and a number of temporary exhibitions. Including scientific play zones for children, as well as an adult programme of lectures and demonstrations, the Centre showcases everything from quantum technologies to a planetarium!
3. Loch Ness and the Caledonian Canal
A great opportunity to take to the water, as well as the chance to possibly spot Nessie, a boat ride across Loch Ness and/or along the Caledonian canal is not to be missed.
4. Isle of Skye and the Inner Hebrides
If you want to get a true feel of the natural beauty which defines Scotland, this is the place to go. With an abundance of wildlife and stunning views, this area showcases rural Scotland at its best.
5. Stirling Castle
A stunning example of Renaissance architecture, Stirling Castle was James V's residence, as well as the childhood home of Mary Queen of Scots. Beautifully preserved and restored, it has played a key role in Scotland's history.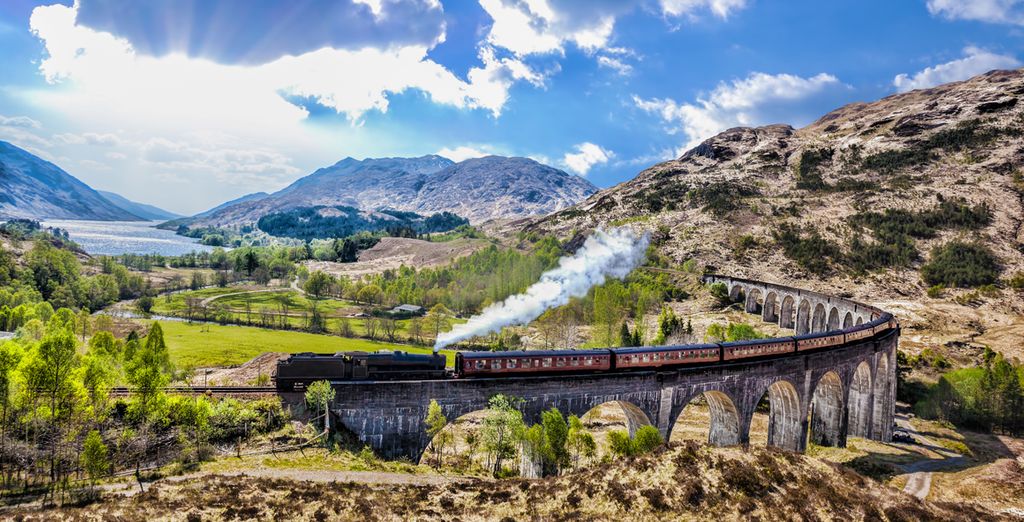 Which hotel to choose in Scotland? The good plan Voyage Privé
Edinburgh: Hotel Dalmahoy - 4*
Formerly a country residence, this manor house hotel is set in acres of stunning parkland. Benefiting from all modern conveniences, including wi-fi, the hotel benefits from an indoor swimming pool and fully equipped gym. Visitors can also spend time at the golf academy, or polish up their backhand with a game of tennis.
Fort William: Old Pines Hotel - 4*
Benefiting from spectacular views across Ben Nevis and the surrounding hills, the Old Pines blends cosy accommodation you want to spend time in with modern facilities for a superbly comfortable stay. Guests can enjoy a varied, homemade menu, created with an emphasis on organic and/or locally sourced ingredients.
Glasgow: Glasgow City Hotel - 4*
Conveniently located for all the attractions which Glasgow has to offer, the Glasgow City Hotel offers modern, comfortable accommodation with wi-fi and air conditioning. A great base from which to explore Glasgow, shops, restaurants and bars are just a short walk away.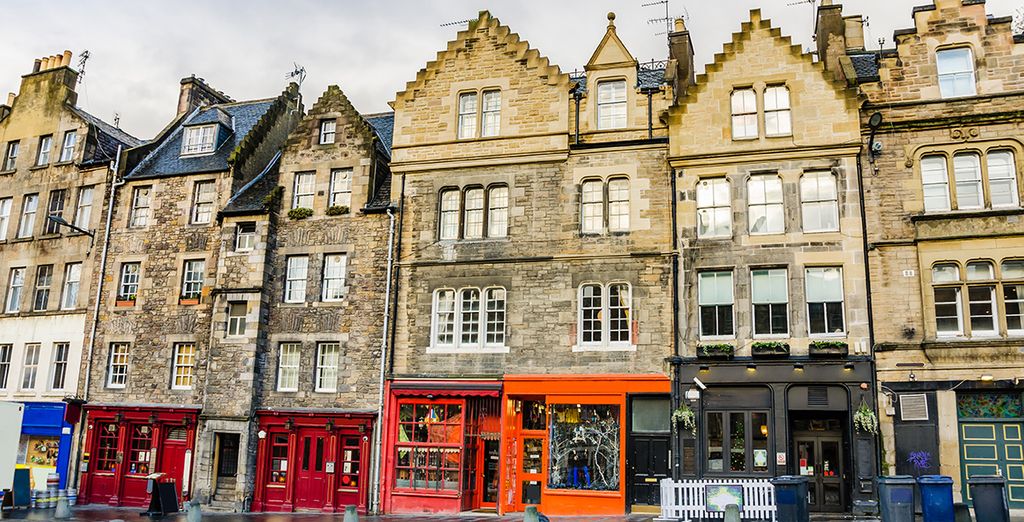 Practical information about Scotland
Scotland tends to be cool and wet, even during the summer. Midges are common during the summer months, so bring your insect repellent! Travel links are generally good, but public transport can be scarce outside the major cities, particularly in off-peak months. Scotland uses GBP as currency, the same as the rest of the UK.