Booking to Bristol - Hotels Deals



Table of contents
Book your hotel in Bristol 2021/2022, and enjoy a charming waterfront stay ✅ Discover our offers up to 70% Off on Flight + Hotel.
Booking to Bristol
Looking to explore a city bursting with creativity? Booking Bristol hotels has never been easier. Choose from the best waterfront and chic city options.
Discover our 5 best hotels in Bristol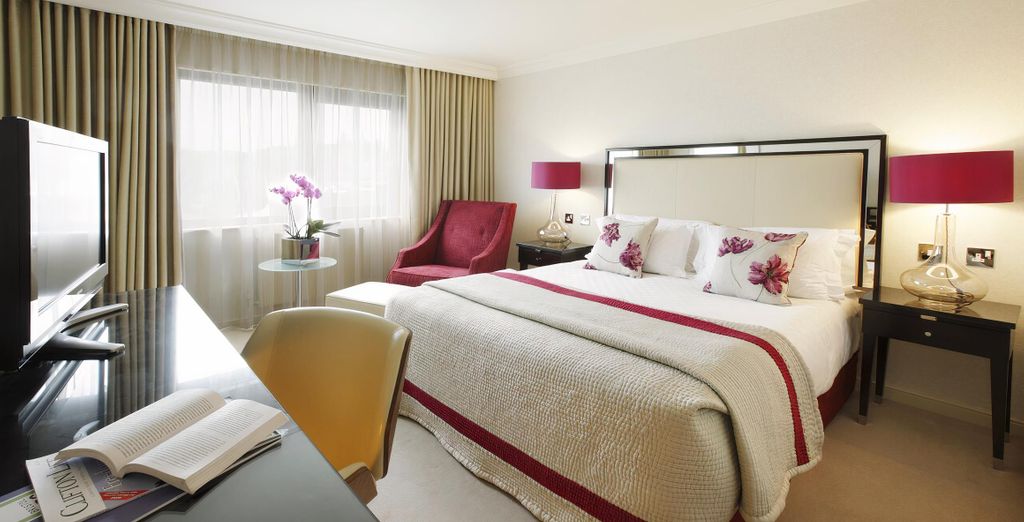 Nestled on the charming harbour's side, the Bristol Hotel is among the city's best placed options. The hotel's elegant interiors are a delight to return to, especially the waterfront bar. What's more, rooms come with luxury bathroom amenities for a pampered stay.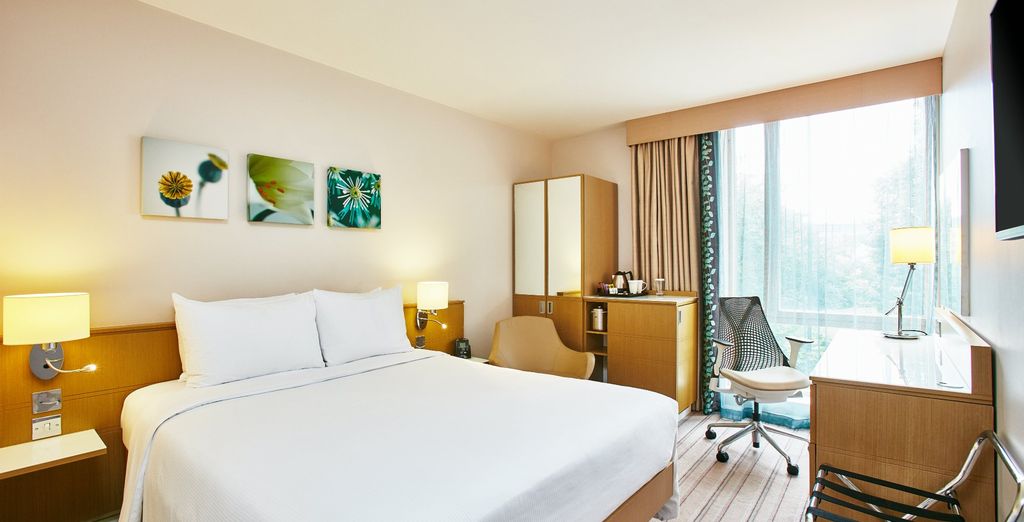 This chic city hotel overlooks the historic and leafy Temple Gardens. Enjoy luxury interiors and a delightful evening menu. The Hilton Garden Inn also comes with a fitness room, spa and pool open to all guests.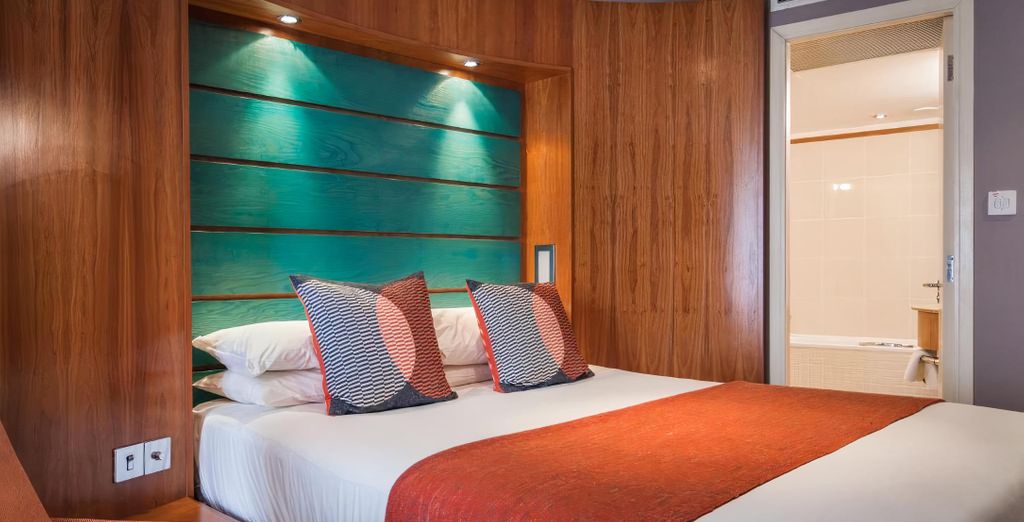 The Mercure is a bubbly modern hotel overlooking the river. Furnished with contemporary mid-century patterns and fittings, it's among the city's most charming stays. Enjoy the hotel's stylish bar and restaurant offering up creative cocktails and local brews.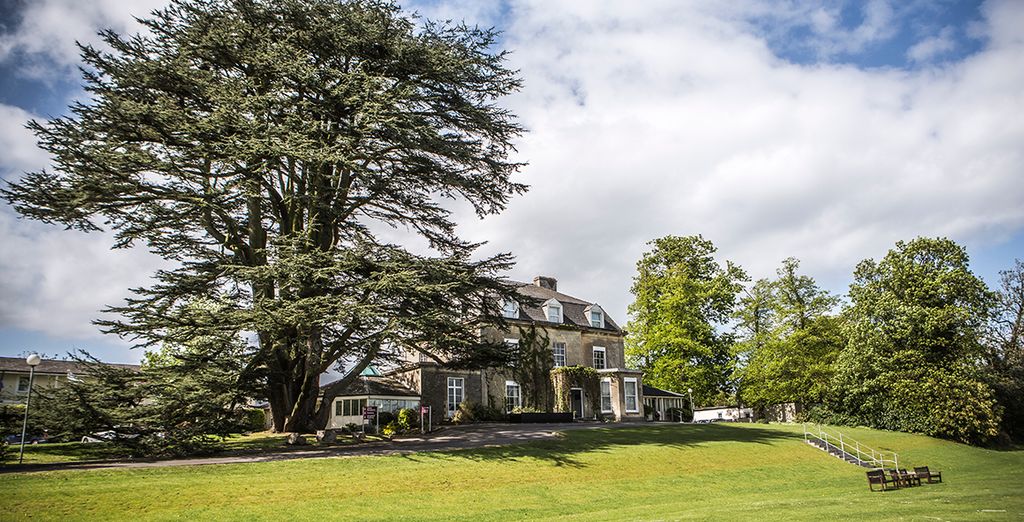 This northerly Mercure hotel is located some 17 minutes from the city. Housed in a charming 19th-century country lodge, you're surrounded by 18 acres of manicured grounds. It's a peaceful stay with excellent links out into the countryside, away from the city's hustle and bustle.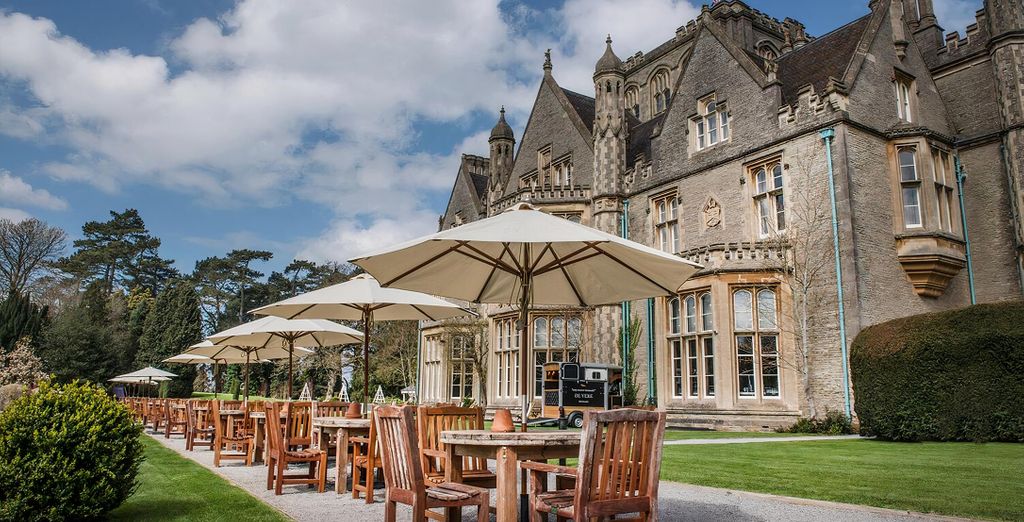 This splendid Victorian country manor hotel features opulent interiors. The dining space is located in a stunning converted Victorian conservatory that's like stepping back in time. Rooms are kitted out with authentic country checks, tartan and plush leather chairs.
Why book Bristol?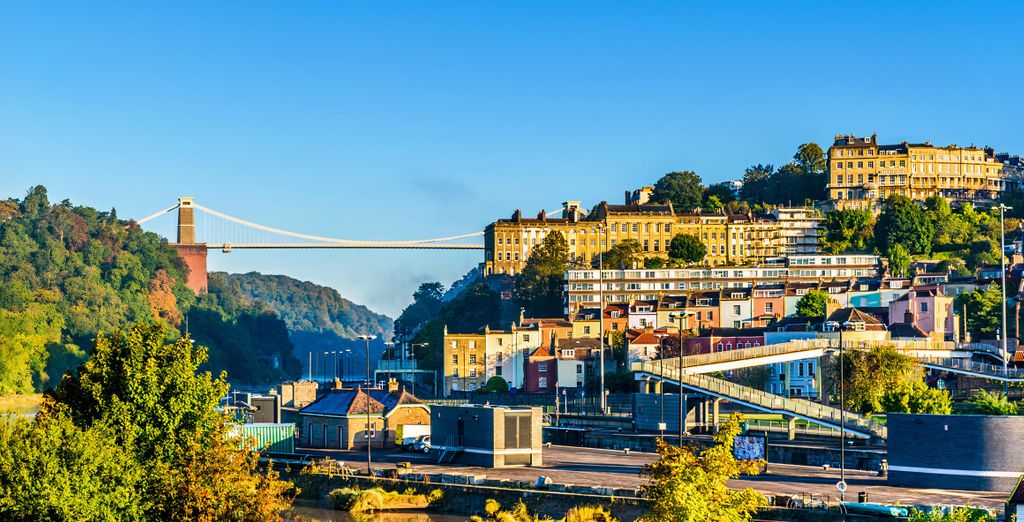 Upbeat and offbeat, Bristol boasts a unique variety of welcoming attractions. As such, it has long been considered one of the UK's most fun and vibrant cities. Perfect for families and delightful for friends, the city is loaded with first-rate museums and fine eateries. What's more, art is very much at the fore in Bristol. Street art is celebrated with beautiful murals, and there's a wealth of contemporary galleries to peruse. You can even get hands-on with interactive art projects or simply relax in one of Bristol's fine green spaces. To round it all off, Bristol offers a captivating heritage to discover. From a prized harbour to industrial accomplishments, Bristol is awash with a history that will amaze.
The different ways to make your online Bristol booking
Enjoy fantastic discounts on Bristol's best hotels today at Voyage Privé. Join now for instant access to these spectacular savings. Membership is free and quick, offering exclusive access to luxury hotels for less. You can save upwards of 70% off on handpicked hotels with first-rate customer support.
When booking your Bristol getaway, pick the best option based on your needs. Choose a package with flights and hotels included or get to the hotel by yourself. Whatever you pick, you'll find fantastic deals at Voyage Privé. Getting started is simple; just type in your travel dates for a full breakdown of available rates. In Bristol, you can choose from central city hotels and tranquil country retreats to suit your tastes.
The 5 best things to see and do in Bristol
1. Brunel's SS Great Britain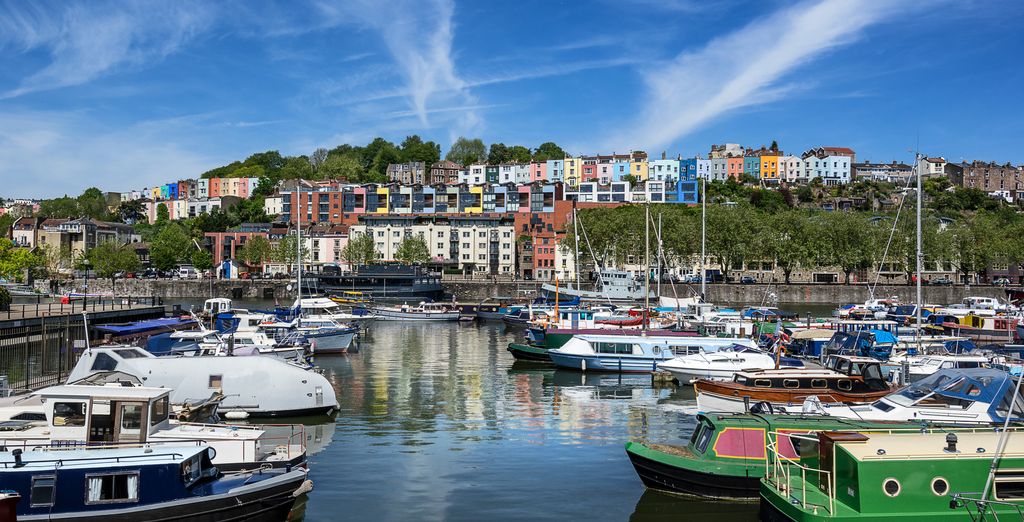 Designed by Isambard Kingdom Brunel, this large ship was the first iron steamer to sail across the Atlantic. Today, it's one of the country's finest naval museums. It's docked in an impressive glass sea so that you can admire the ship's huge propeller. It features plenty of activities to energise young ones, too, including an opportunity to climb the ship's rigging.
2. Explore Bristol's art scene
This impressive and sobering museum outlines the colonial history of slavery. Home to Banksy and a whole movement of guerrilla street artists, it's fun simply walking Bristol's streets. Murals are found throughout the city, including at Stokes Croft. For a more traditional venue, head to Bristol Museum & Art Gallery. Banksy's Paint-Pot Angel adorns the entrance hall.
3. Bristol Cathedral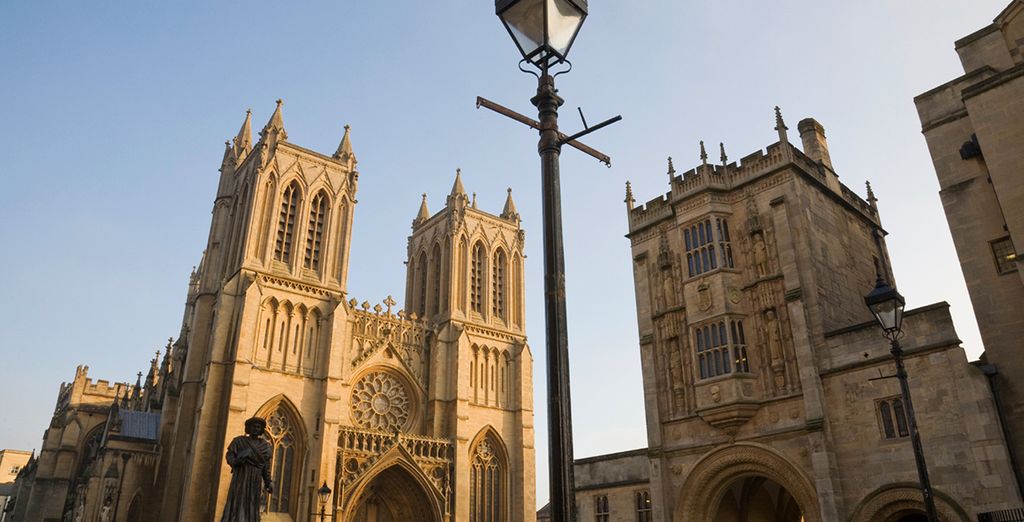 This impressive cathedral was founded in the 12th century. Although much of the current building dates from the 19th century, there are still ancient treasures inside. These include a Saxon carving and medieval scripts. It's best to time your visit for evensong to experience the ethereal church acoustics.
4. Bristol Zoo Gardens
This award-winning zoo is home to a family of popular gorillas. Enclosures are spacious and built to mimic their environments well. Kids are sure to love the penguin exhibits and creepy-crawly bug zone. The zoo and gardens are among the city's prettiest green spaces, boasting a fantastic treetop park.
5. Discover Clifton
This wealthy 18th-century merchant's district boasts some of the city's finest buildings. This exclusive hilltop region was also once a spa resort. Among its top features include a delightful 18th-century observatory and camera obscura. This is also the place to go to visit Clifton Bridge, one of Bristol's most photographed sites. Designed by Brunel in 1836, there's a visitor centre on the Leigh Woods side.