City Breaks in Athens
Athens is one of the world's oldest cities, with over 3,400 years of recorded history to its name. It is also blessed with a wonderful climate and beautiful landscapes that offer splendid views: all this and it has beaches too! It is no surprise that Athens is a popular destination with people from all over the world.
Discover all our City Break Deals and our European City Breaks !
City Breaks in Athens : Top Five Things to See and Do
1. Admire the Ancient Architecture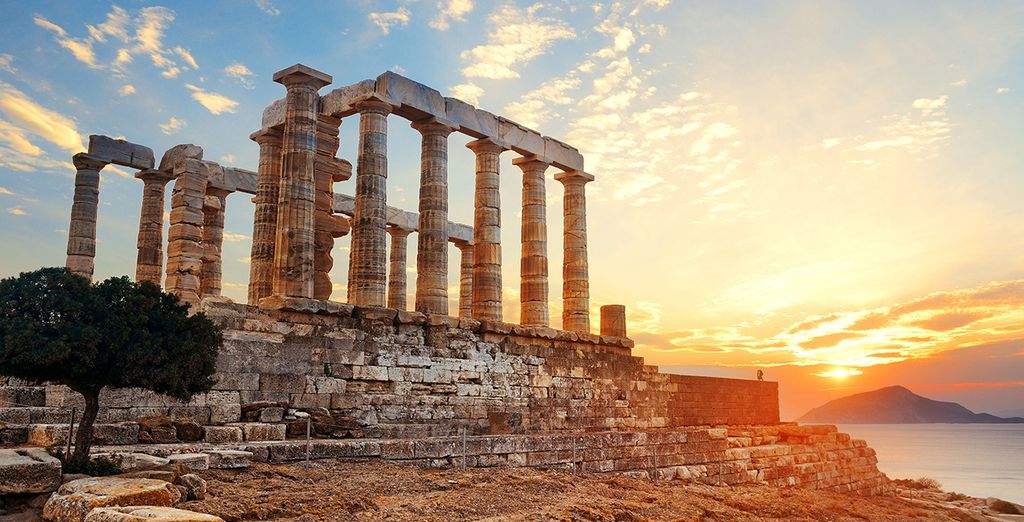 There are many buildings from antiquity that are still standing and almost all are worth seeing and spending time exploring, trying to imagine their magnificence in their heyday. The Parthenon, the Acropolis, the Erechthieon (dedicated to both Poseidon and Athena and dating, allegedly, from the time when the city was choosing between the two gods as to which they would honour), and the Temple of Hephaestus are all stupendous buildings, even now in their current state of disrepair.
2. Browse the Museums
While the ancient buildings are superb in their own right, visiting the many museums in the city that tell their stories finish the experience. They are packed full of artefacts: small and large, valuable and ordinary – that might otherwise have been lost, damaged or stolen. The Acropolis Museum, the National Archaeological Museum (home to many of the Antikythera pieces and the Mask of Agamemnon), and the Museum of Cycladic Art are just three wonderfully fascinating museums where you will be able to spend many absorbing hours learning about ancient Greece, both real and mythical.
3. Explore Athenian Nature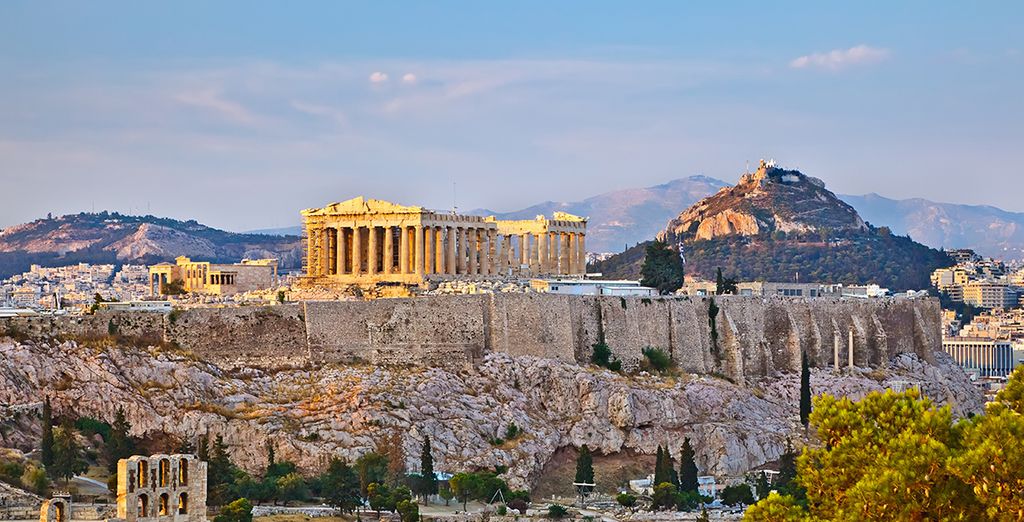 With Aeropagus, Mount Lycabettus and a number of other natural features nearby, you can indulge in a spot of hill-walking and mountain climbing. The former is the site of many ancient heroes' adventures and it is also the site of Ares' trial for the murder of one of Poseidon's sons, while the latter is a mountain that soars to 300m above the city, offering fantastic views as far as the port
4. Linger in the National Gardens
Home to a small zoo, beautiful tranquil walks and restful benches and play areas, the garden has been in place since 1830. There are also, as in most places throughout the city, signs of ancient Greece to be seen in the form of mosaic floors, ancient walls and the like.
5. Pay Respects at the Tomb of the Fallen Soldier
This cenotaph is dedicated to all the Greek soldiers who fell during times of war. The memorial is splendid and sombre, and there is a small guard-changing ceremony on the hour, every hour. The cenotaph can be found under the façade of the Old Palace.
The Best Hotels for an Athens City Break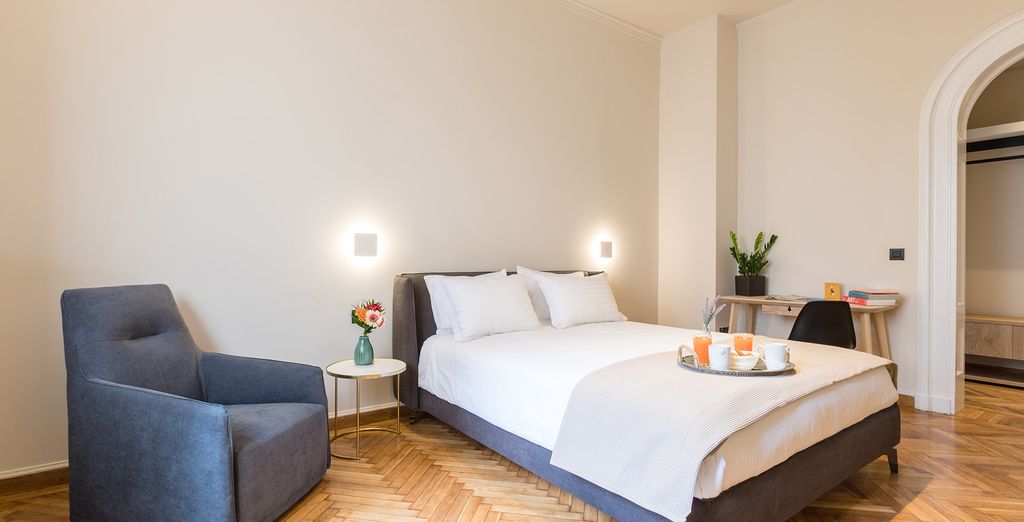 This boutique hotel in the heart of the city boasts just fourteen deluxe suites and studios, with its light and airy internal elegance belied by its modest – almost camouflaged! – exterior! Cool and bright with all the modern conveniences, you will soon settle into your home away from home as you enjoy your city break in Athens.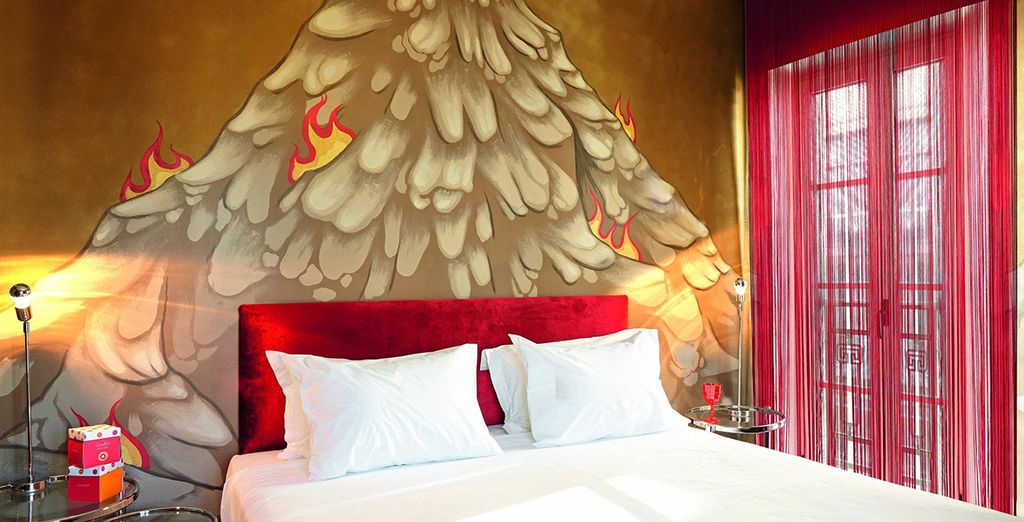 Enjoy five-star luxury within easy walking distance of the city hall and the lively district of Plaka (more about which, see below). The hotel's décor is funky and fresh, full of lively colours and beautiful shapes and each room is unique, so you will be hard-pressed to pick your favourite. The food is prepared fresh every day and features a full gamut from Greece specialities to international favourites.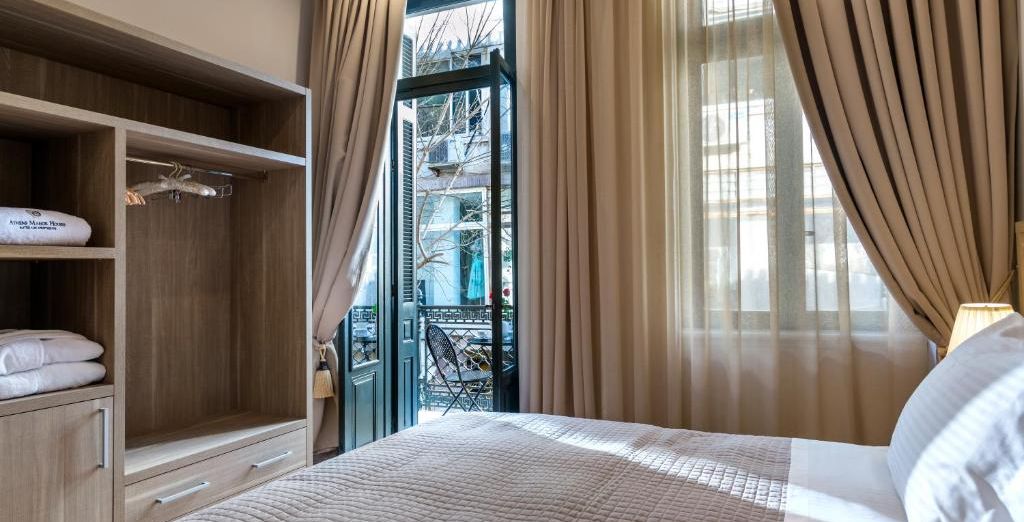 With classic rooms, junior suites and full suites, these sumptuous and beautifully decorated apartments are the perfect pied-a-terre for anyone wanting to live in luxurious privacy while enjoying their city break in Athens. Located in the heart of ancient Athens, there are plenty of shops, cafes, restaurants and pubs within easy walking distance.
Plan Your City Break in Athens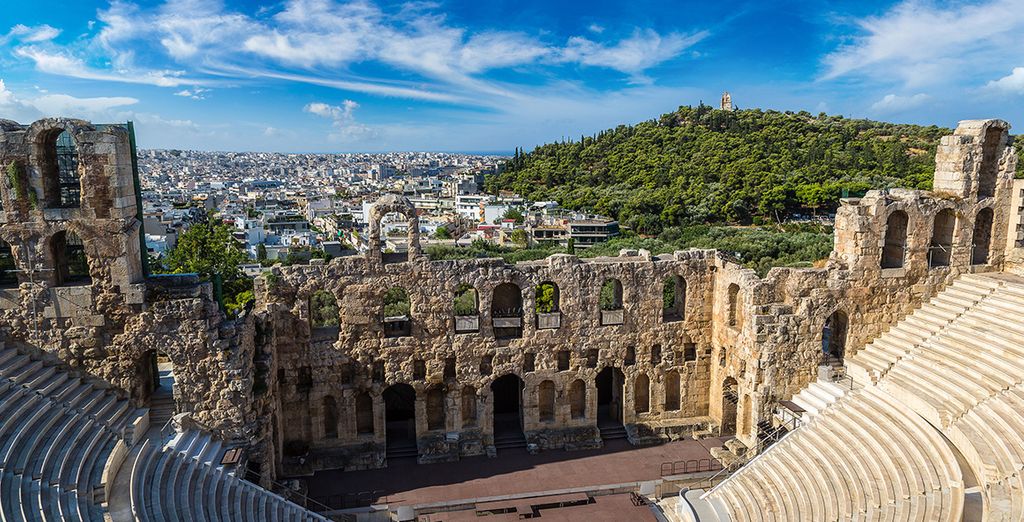 Decide your itinerary before you go: Athens has so much to see and do that any city break is sure to require you picking just a small percentage of your wish-list. If you are travelling solo, you can move at your own pace, but having a plan can keep impatient partners calm and engaged with the timetable!
The Best Time of Year to Go to Athens
Athens tends to be warm year round, but the best seasons are March to May and September to November, when it is slightly cooler than in summer, and the vast numbers of summer visitors have thinned out considerably.
Details about Your Athens City Break
Access to Athens is easily achieved from abroad: you can simply fly right into Athens International Airport, from where public transport or a taxi can bring you into the heart of the city or straight to your hotel. Much of Athens is easily walkable, but there are also excellent public transport links, from trains to buses, so you will readily be able to get about without spending a lot on taxis or private drivers.
Where to Eat: The Best Districts and Restaurants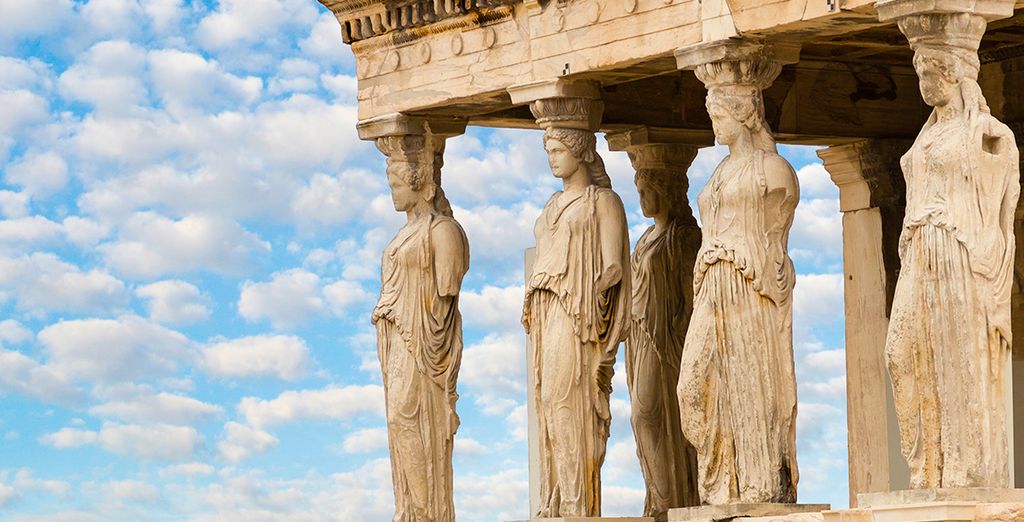 Plaka is an old district packed full of family-run restaurants and cafes, all offering authentic and completely delicious foods. Spend a few leisurely hours here, chatting to the proprietors and enjoying the food, the shopping and the welcoming ambiance.
Psiri, on the other hand, is a district aimed at young adults and party-people. Plenty of bars, pubs and nightclubs ensure that this area comes to life once the children have gone to bed! It has the extra allure of having been an unwelcoming area to strangers from the 1820s to the 1990s – but it has since relented, deciding that tourist income is just what it needs!
Informal meals can be varied and delicious, with a host of cafes and vendors all over the city, eager for you to try your taste buds with something new and wonderful.
Nightlife in Athens
Athens is popular with the 18 – 30 crowd and there are nightclubs, pubs and bars spread fairly well throughout the city. The city is largely safe for visitors at night time, but common sense dictates that no one should walk alone in the small hours, especially if they have been drinking – there are opportunistic muggers in every city of the world.
Our Practical Advice for a City Break in Athens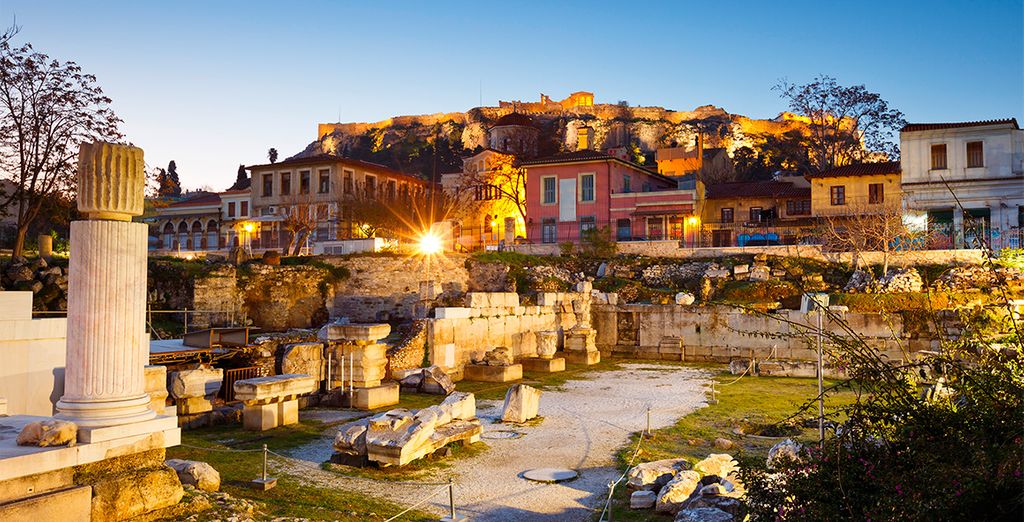 What to pack for a city break in Athens
Pack according to the season: dress lightly in summer and don't forget sun cream, dark glasses and a hat: while winter is cooler it is not cold, so light jackets, sweaters and long-sleeved shirts will probably suffice. Bring your gear according to what you will be doing: sturdy walking shoes for hiking, flip-flops for the beach – which is another good reason to draw up an itinerary before you leave home!
What budget to plan
Work in terms of a minimum of forty euros per person – this will cover meals and an occasional drink or treat. If you are looking for a generous allowance for your city break, you should easily manage on around one hundred euros per person.
Useful Information Before Going to Athens
You will need to use cash in some places in Athens, so do bear this in mind if you are accustomed to travelling on a card. Greece is not a smoke-free country, so older travellers will perhaps enjoy a nostalgic waft of cigarette smoke on every corner, but younger travellers might be shocked at the prevalence of smokers – who flout the indoor ban and will often ignore requests to stop! The public transport system is good, cheap and easy to use, but do stay alert for pickpockets who will often prey on uncertain tourist who are concentrating more on where they are going than who is approaching with nefarious intent.