Dip into the Balkans with a holiday to Montenegro



Table of contents
Often referred to as "the jewel of the Adriatic", Montenegro offers much more than a simple excursion away. Why not book the holiday of a lifetime today with incredible offers from Voyage Prive?
Montenegro is the perfect family destination and is home to several luxury five-star hotels in the capital of Podgorica. When it comes to accommodation, visitors are spoilt for choice at many of the island's beach resorts. If some time away relaxing on sandy beaches is your idea of paradise, Montenegro could be the undiscovered gem you've been looking for. At Voyage Prive, we hand-select only the finest resorts in the country for our members to enjoy, which means all you need to do is book to enjoy the trip of a lifetime.
Surprises await on your trip to Montenegro
This small country is only 5,333 square metres in size, meaning you can discover much of it during one trip. Inland, this country is largely undeveloped; even the biggest city and capital Podgorica has a population of just 180,000. Despite its size, the country is home to numerous luxury hotels, many of which can be found in the capital. Further five-star hotels are located at the well-heeled beach resorts of Tivet, Budva and on Sveti Stefan island. This small, forest covered European country, tucked away in the Balkans, is a real hidden gem, and one that many global holiday-makers are still not in the know about. When you sign up as one of our valued members, however, you will get the latest and most exclusive deals on Montenegro holidays. We hand-select the very finest hotels in the country for our members, so all you need to do is come and explore it.
The Voyage Prive travel expert's opinion on travel to Montenegro
Montenegro is something of a loafer's paradise, with its incredible sandy beaches and relaxed pace of life – however, it also boasts quaint medieval towns and plenty of rolling hills for culture vultures and sports enthusiasts to enjoy. It's no small wonder it's fast becoming one of the must-see destinations in Europe.
While Montenegro might boast the nickname "black mountain", the scenery is anything but monochrome. There's beauty to be found in every nook and cranny of this small country, which features a variety of rolling Mediterranean fields which complement its breath-taking coastlines.
Montenegro has much in common with Croatia, although in-the-know holidaymakers choose the destination to enjoy the sunny climates and sandy beaches without falling into the tourist trap.
Top five things to do/see in Montenegro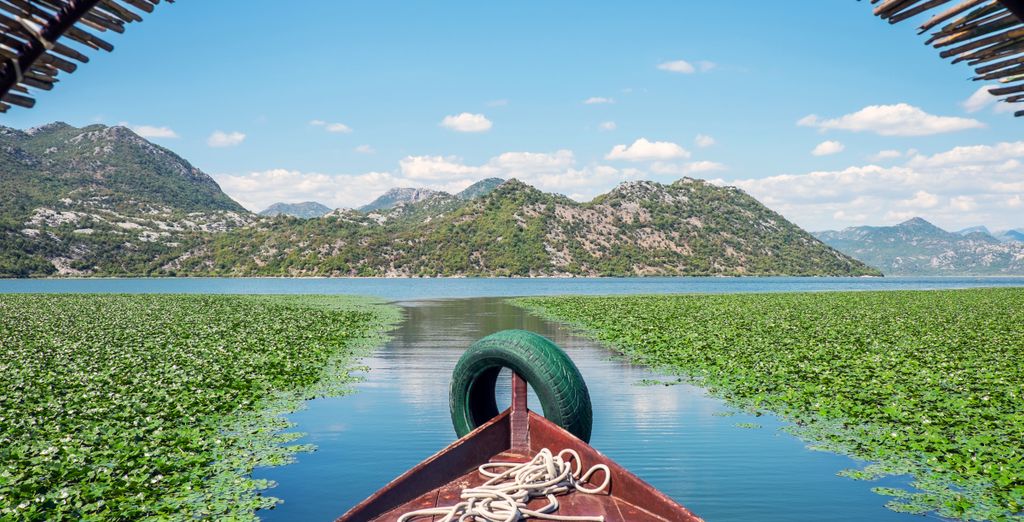 1. Bay of Kotor
A combination of imposing cliffs, sparkling waters and rippling gulfs, the Bay of Kotor must really be witnessed to be believed. This majestic cove somehow manages to defy geographic description – is it a fjord or a submerged canyon? Regardless, there's only one way to describe it: unmissable. No trip to Montenegro is complete without a visit to the Bay of Kotor – and the viewing point at Kotor-Lovcen provides a particularly fabulous view.
2. Durmitor National Park
As rugged as it is dramatic, Durmitor National Park is one of Mother Nature's finest examples of beauty. Carved equally from ice-age glaciers and underground streams, there are almost fifty limestone peaks in the area. The highest, Bobotov Kuk, sits at a stunning 2523m tall, and is used as a major ski resort during the winter months. In summer, it's equally popular with those who want to indulge in rafting, hiking and other outdoor pursuits, although it can be easily enjoyed without stress and strain as an area of sheer wonderment.
3. Lipa Cave
While the city of Cetinje might hold some ghostly reminders of tough times in the past, Lipa Cave is just 2.5 miles away and makes for a great escape into geological history. Formed over millions of years, Lipa Cave boasts almost two miles of narrow passages filled with wondrous natural pillars, stalagmites and stalactites. This excursion is perfect for both families and thrillseekers, with standard and extreme explorations available.
4. Crno Lake
Crno Lake, or "the Black Lake", sits over a mile above sea level and is an incredible 50 metres deep. The lake has existed since the Ice Age, and while it may take some getting used to, it makes for a perfect excursion for those who want to relax and enjoy the tranquillity Montenegro has to offer off the beaten track. With scenic paths around the lake, it's perfect for those who want to get some fresh air and unwind, without having to face the stress and strain of the more mountainous walks in the area. In total, it takes an hour to walk around, and offers spectacular forest views – just be aware that in the winter months, it can be a bit frosty underfoot!
5. Ferrying around Montenegro
What better way to see the majestic country of Montenegro than by ferry? With all-year-round ferry lines, it's easy to enjoy the breadth and scope of what the country has to offer in one small excursion. At Voyage Prive, it's easy to find incredible deals on holidays to Montenegro.
Which hotel to choose in Montenegro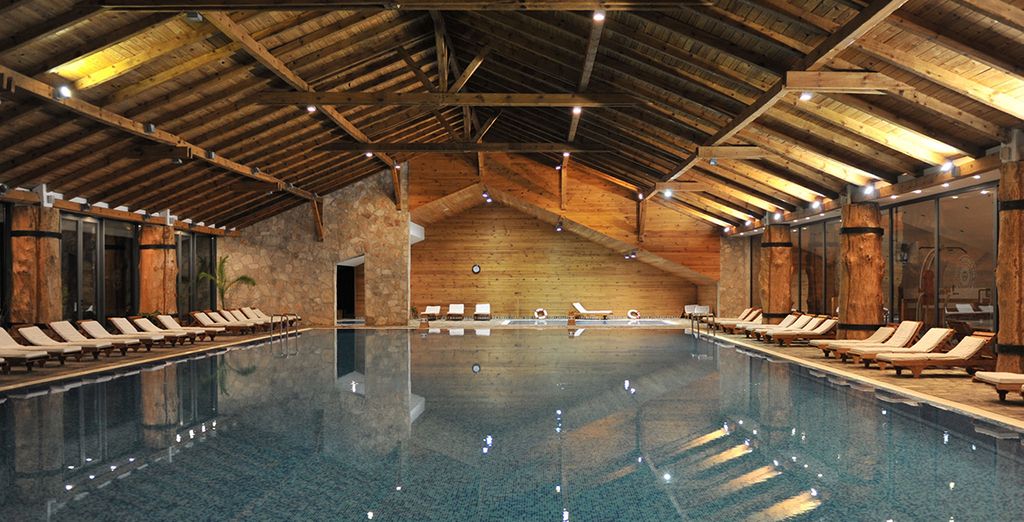 Wellness & Spa ACD
With Voyage Prive, you can enjoy a double standard room with breakfast at a discounted price. For those who wish to indulge in some serious relaxation time, spa treatments are available through our service with a 20% discount. Sun, sea, sand and sumptuous luxury – what could be more appealing? This family-friendly hotel is perfect for getting away at any time of year and ranks highly among seasoned travellers and casual holidaymakers alike.
Four Points By Sheraton Kolasin 4* - Budva
Chosse the best of beautiful Montenegro on this twin-centre adventure. Visit the impressive mountains and sparkling coastline.
Avala Resort and Spa
Located at an altitude of 980 feet above sea level, the hotel is surrounded by a lush pine forest and has spectacular views of the mountains range. A perfect environment for those who love outdoor activities.
Itiniraries and visits in Montenegro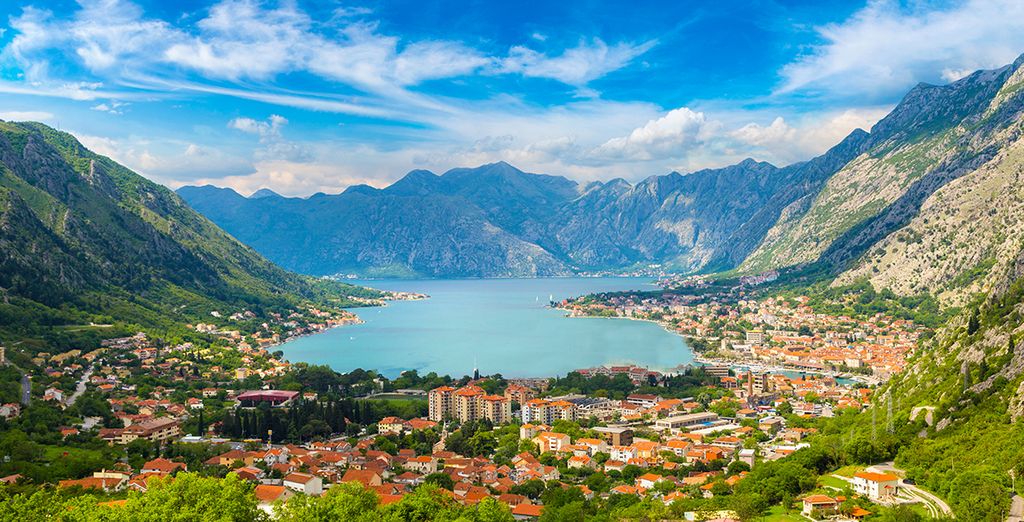 Explore nature at its best in Montenegro
Montenegro is a country covered in pine forest, glacial lakes and mountains and dotted with picturesque villages. The best place to go out and explore nature is in the Durmitor National Park, a UNESCO Protected Site home to 48 peaks and some of the deepest gorges in Europe. Adrenaline sports are popular in Durmitor National Park, where white water rafting, skiing and hiking are all popular visitor pastimes. Montenegro is also a hotspot for European wildlife, home to species such as dolphins, wildcat and brown bears.
The country has a small coastline, which is only 295 km long. The good news is that this small amount of Adriatic glory has been perfectly preserved for your enjoyment. As well as the beach resorts and plush marinas, there are numerous secluded places to enjoy the clear waters of this oft-overlooked coastline. The Bay of Kotor - a fjord-like bay which has UNESCO protection for both its natural and cultural heritage - is a real treasure.
Discover the historical highlights of Montenegro
The Old Town of Bar, Stari Bar, is considered the most important medieval site in the Balkans. It's also worth trying to see one or more Stecci Medieval Tombstone Graveyards, which are found across the Montenegro and Bosnia and Herzegovina and also enjoy UNESCO status. Enjoy this splendid country in luxury for less by signing up to our exclusive deals and gaining access to our handpicked hotel offers.
Practical information about Montenegro
What is the weather in Montenegro like?
Montenegro benefits from a Mediterranean climate, although it's worth bearing in mind that as a mountainous destination, the climate can differ from town to town. On average, the temperature in the summer reaches 27C, which is when most of the holiday-makers flock to the area. More mountainous areas are slightly cooler, at around 12C, which is perfect for adventure seekers looking to hike, raft or cycle their way through the breath-taking scenery.
For those who want sand, sea and sun, Montenegro is perfect in the summer months. Those who seek adventure may wish to wait until the temperature dies down.
In low season, temperatures can drop to 7C and many of the hotels and restaurants close completely – however, this is good news for snow sport enthusiasts who wish to take advantage of great rates.
What budget to plan in Montenegro?
If you plan on eating out in Montenegro, try to budget for at least 30 Euros per person. Off the beaten track, certain areas such as Makarska, Pula and Split offer great value for money. The good news is that the fantastic working relationships Voyage Prive has developed with the best operators in Montenegro over the years means that you can expect to find incredible deals, regardless of your budget – so why not see what's on offer today and book the holiday of a lifetime at this often overlooked resort?