New York City Breaks
New York. The very name conjures up glamorous images of Central Park, hustling crowds, and billionaires rubbing shoulders with working joes, while skyscrapers stretch for the stars contained by the limits of Manhattan Island. A perfect place for a City Break!
City Breaks in New York : Five Things to See and Do
For more information, check out our video travel guide below!
1. Statue of Liberty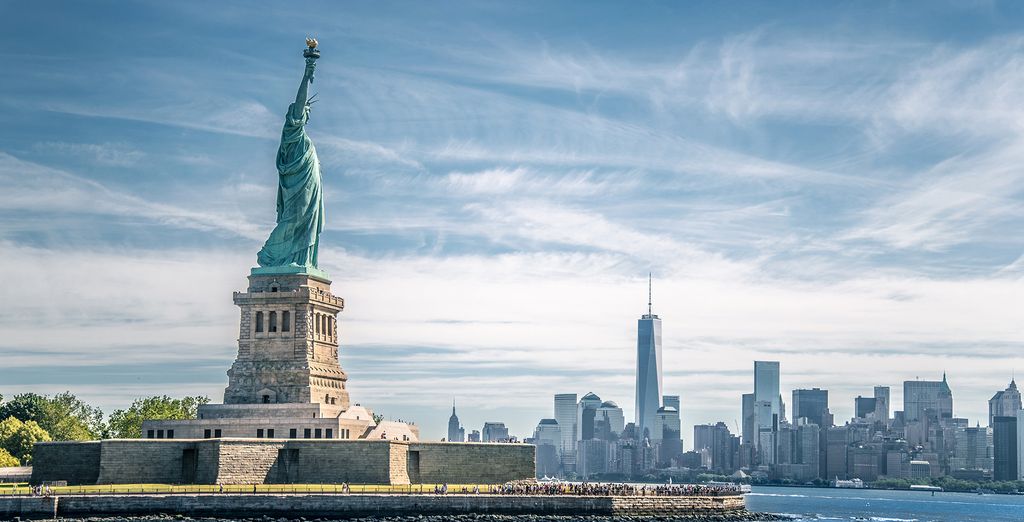 Given to the people of America by the French, this statue represents everything wonderful in human nature. The French provided the statue, and the Americans were to provide the pedestal. Frustrated by the lack of funding, Joseph Pulitzer (a newspaper publisher and lifelong crusader against corruption and big business) started a drive to bring in the money needed. Over 120,000 citizens responded, most sending in less than a half-dollar – but more than enough to complete the base, ready for the statue's arrival. The statue has stood in place for over 130 years, a symbol of enlightenment, acceptance and welcome, and few people can see the immense green-patinaed copper lady without a frisson at how many people have invested their lives in the first glimpse of hope and freedom that she offers.
2. Central Park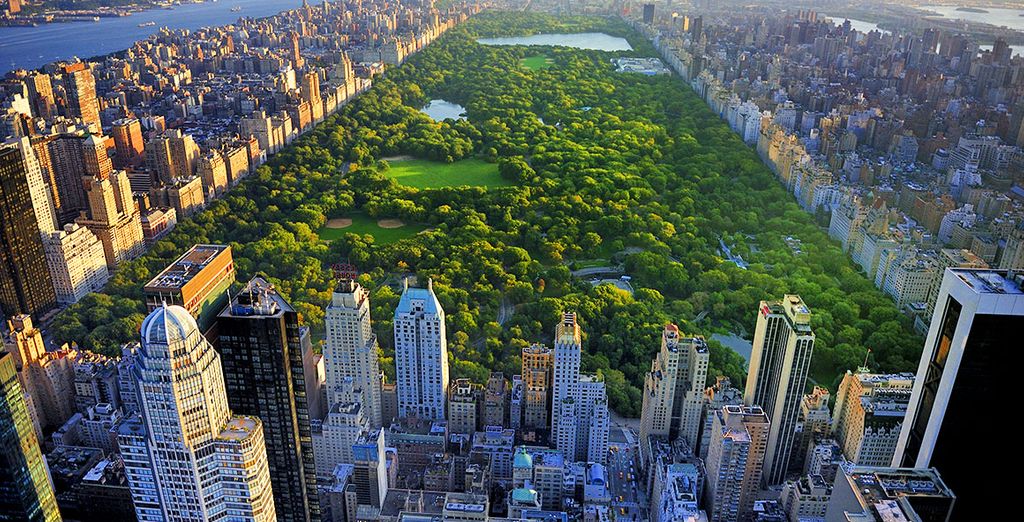 An immense green rectangle breaking up the uniform urbanity of Manhattan, Central Park is huge: it encompasses 843 acres, which makes it bigger than the world's smallest two countries (the Vatican and Monaco). It is not, however the largest park in America – or even in New York! The design of the park was influenced by a visit of the park designer to Birkenhead, England, which resulted in the whole area being entirely landscaped, even the wild-looking bits! With a zoo, seven ponds and lakes, two restaurants and endless green spaces, walks and jogging tracks, the park receives upwards of 42 million visitors per year.
3. Empire State Building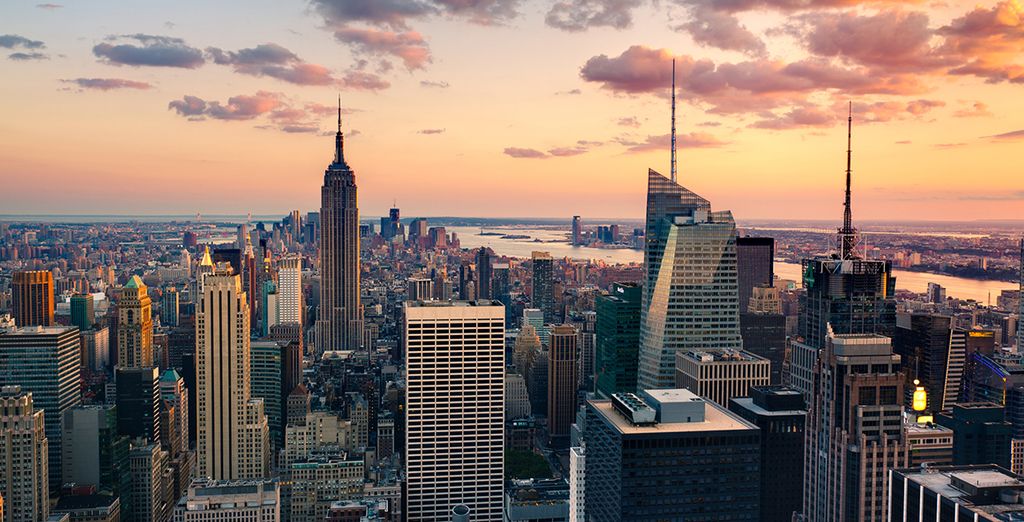 Built in a race to be the tallest against the contemporary Chrysler Building, the Empire State Building was the tallest building in the world for 40 years from its completion in 1931. Not only that, but the building was completed in a little over a year, on time and under budget – although at the cost of the lives of five workers. The skyscraper has been an iconic symbol of New York ever since its erection, and people flood to go up the tower every day: at a rate of about four million visitors per year it is no surprise that visitors to the tower pull in a cool US$120 million every year!
4. Times Square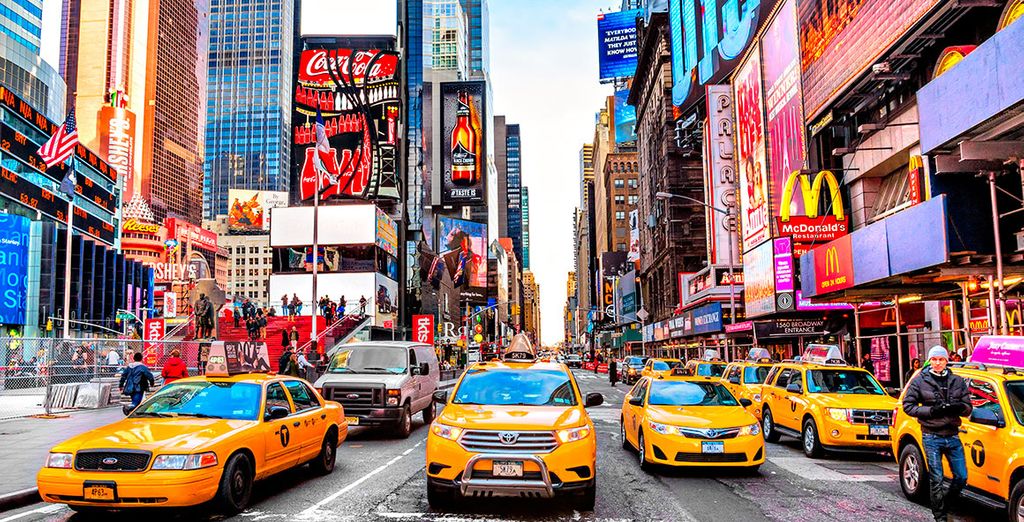 Instantly recognisable from a million films and television shows, Times Square is actually quite small in real life. As many as 460,000 people walk through the square on its busiest days (an average of more like 330,000) making it one of the most visited tourist spots in the world. The square is like a community centre, with plenty of cafés and restaurants, theatres nearby and so much more, all vying for the attention of the many people walking past.
5. One World Trade Centre
The site of the former World Trade Centre twin towers that were toppled by terror attacks in 2001 is now home to a memorial to the victims as well as a sign of hope in the form of a new One WTC, the original designation of the north tower. The site is worth visiting, despite the tremendous sadness that will be felt, as the memorial seeks to celebrate as well as to mourn.
The Best Hotels for a New York City Break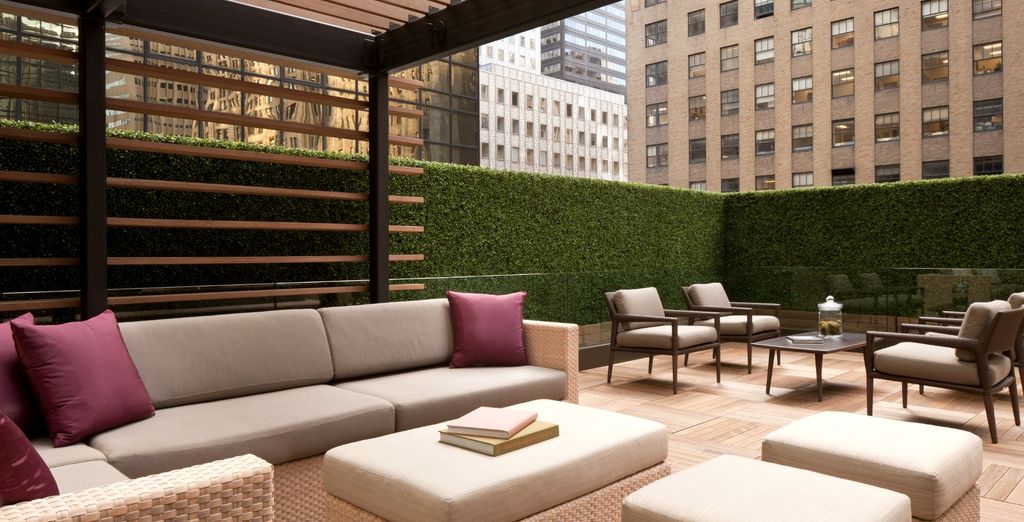 Just steps away from Grand Central Station, and handy for Broadway, Fifth Avenue with its fabulous shopping, the glittering gleam of Times Square and the stately elegance of the Empire State Building, this hotel is immense, immaculate and elegant. Enjoy delicious cocktails in the lounge, relax with in-room spa services or enjoy 'grab and go' meals from the 24-hour Market which can be found in the lobby.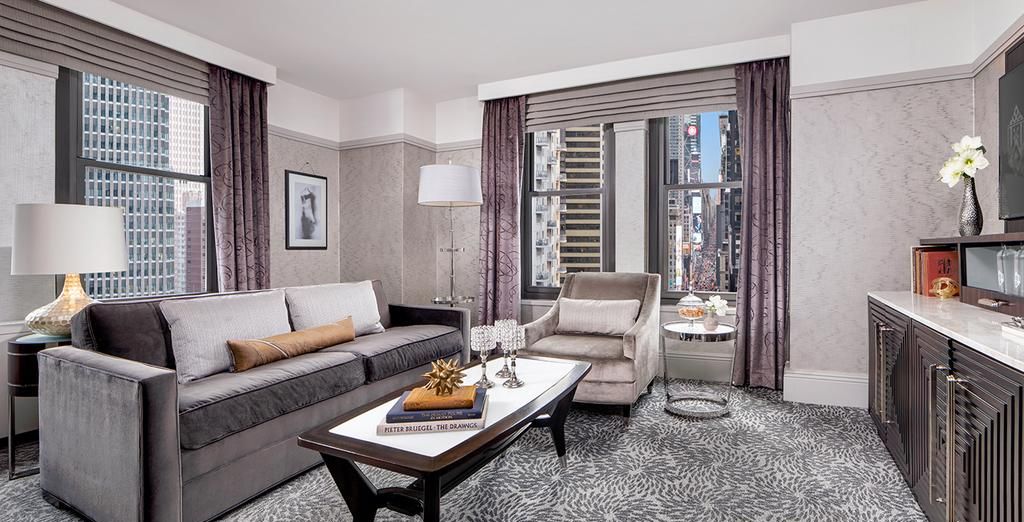 Step back into the best of by-gone New York glamour teamed with modern conveniences and technological excellence housed in this beautiful old-fashioned building, which is handy to the delights of Carnegie Hall, Central Park and the best of Fifth Avenue's shopping emporia. The rooms are both sumptuously elegant and welcoming so you will feel welcomed and pampered, even as the magnificent views take your breath away. Dine on world-class meals before heading out to soak in New York's fabulous culture or simply explore the vibrant and bustling streets.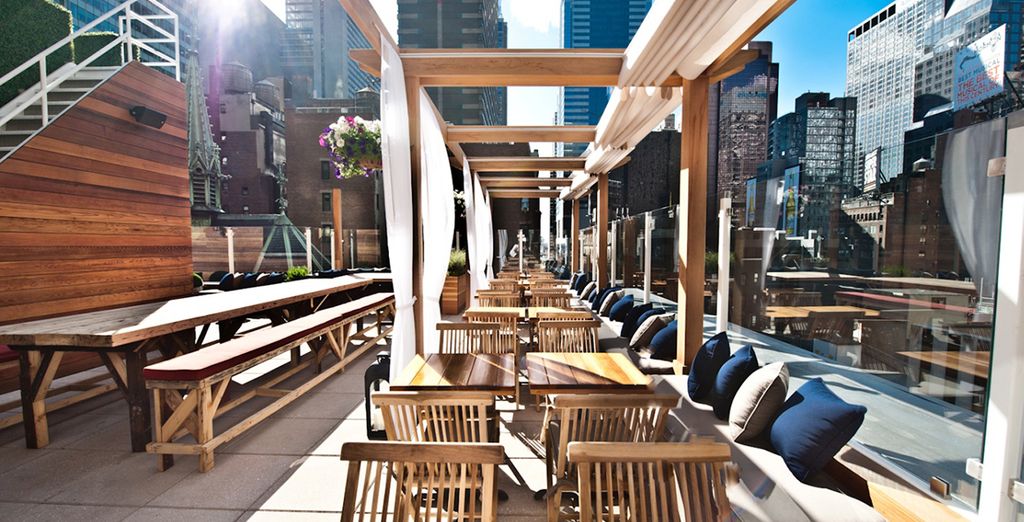 Tucked into a cosy corner in the theatre district just off Broadway, this hotel is a refuge from busy-ness but is mere minutes from shops, cafés, theatres and all the delights that New York has to offer, from the retail wonderland that is Fifth Avenue in one direction and the nightlife vibrancy of the Meatpacking District in another. Warm earth tones and flame colours combine to welcome you to this subtly luxurious hotel, where the rooms are beautifully appointed and comfortable, while the TENDER restaurant offers everything from superbly cooked steaks to the finest sushi you have ever tasted!
Plan Your City Break in New York
New Yorkers live life in the fast lane and they get easily irritated by people who blunder into their way, even if it is a genuine mistake as you struggle to get your GPS on your phone working! Look for spaces out of the way where you can get your bearings while you learn to navigate around the city.
The Best Time of Year to Go to New York
NEW YORK WEATHER
New York is worth visiting year round as there is always something to see and do, even when the city is in the grip of one of its rare snowstorms. The cheapest time to visit is mid-winter, between January and February, while peak tourist time is the middle of summer (July and August). April to June and September to early November tend to be good times to visit.
Getting to, and around, New York
With one of the world's busiest airports close at hand, getting to New York is easily done. Transatlantic cruises are available too, arriving frequently from Europe and the United Kingdom. A good network of highways and interstates provide ready road access to the city, with Manhattan accessible via a system of tunnels, bridges and ferries. Getting around in New York is easily done. The city layout is basic with numbered streets and named avenues criss-crossing. But the blocks are immense, and walking ten blocks or so is quite exhausting and a lengthy process. Yellow taxis – as seen on film and TV – are readily available, but they are expensive: a US$40 taxi ride can be achieved more easily for the price of a US$3 subway ticket. Buses run regularly for reasonable prices, or you could hire a cycle for the duration of your stay.
City Breaks in New York : Where to Eat? The Best Districts and Restaurants
New York is home to some of the world's finest gourmet restaurants – and also to some of the tastiest street food! With a plethora of delicious food available on almost every street corner and often available for delivery too, you can try a different place for every meal and still have more choice than you know what to do with!
Nightlife in New York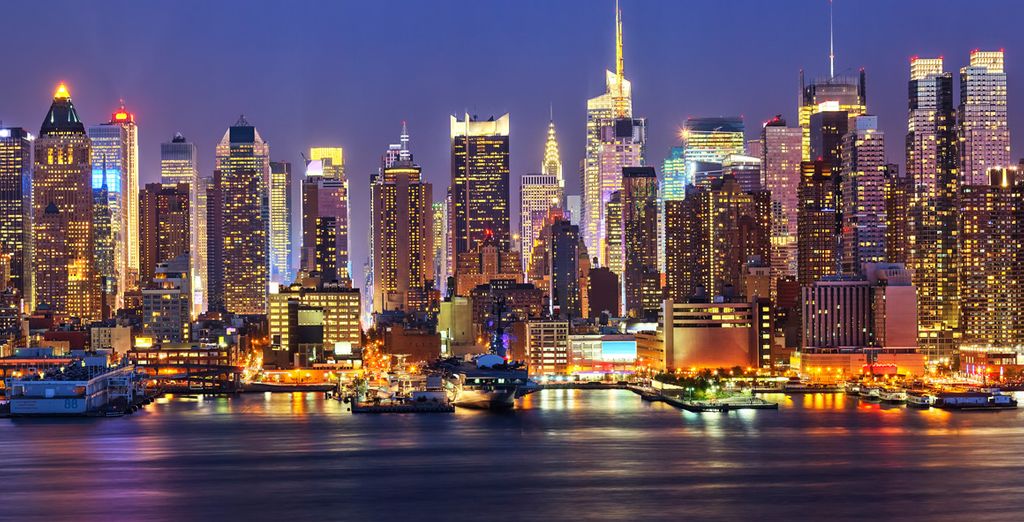 Much like the food offerings, New York has a thriving and immense nightlife, with a little bit of something for everyone. Your best bet is to ask your hotel's concierge where the best places are, or keep your eyes peeled for advertisements for the hottest places.
New York City Break : Our Practical Advice & Tips
Do remember that there is more to New York than just Manhattan Island and make sure you cross the water to do some exploring there too, seeing how the accents change subtly with each shift in locale!
What to Pack for a New York City Break?
Depending on where you live, you might need a travel adapter so you can keep your phone/ camera / devices charged and working well. The weather changes dramatically from season to season, so expect warm, humid summers, cold – possibly snowy – winters and almost perfect weather in spring and autumn. Pack according to the time of year, and if close to the end of one season, prepare for an early onset of the next one.
New York City Break : What Budget to Plan?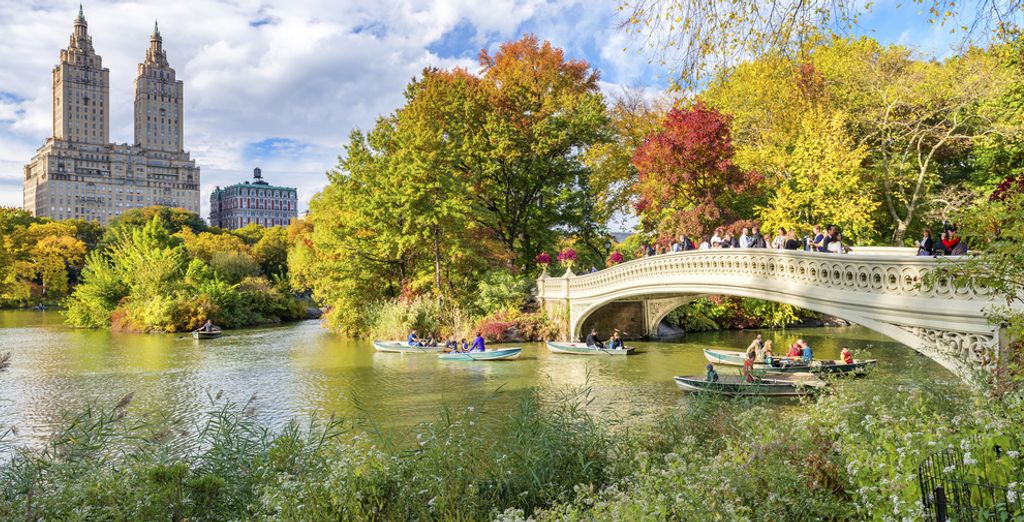 New York is generally expensive, although you can navigate your way around cheaply if you need to. Expect to need a budget of around US$100 per day per person: more if you are planning on doing a lot of shopping along Fifth Avenue. Bear in mind the US tipping culture, which is strong in New York. Expect to tip around 20% on meals as wait service are notoriously badly paid. Others who should be tipped include taxi drivers, hair-stylists and tour guides. All these tips add up, so remember to account for them in your budget.
Useful Information before Going to New York
Be wary of con artists, and avoid taking pictures of people in costume – they will expect to be paid for the privilege of taking their picture. Sometimes they will intentionally photobomb you, and then demand payment, so be clear on how much they want before you commit to a shot. Finally, New York is full of amazing museums and art galleries. Make sure you make time to visit as many of these as you can!
The Voyage Prive travel expert's opinion on City Breaks in New York
Rightfully considered to be one of the greatest cities in the world, New York is a metropolis that begs for exploration, and with the
New York City Breaks
that we offer, you won't break the bank on the luxurious surroundings that you require.
The city that never sleeps
A major destination for immigrants during the 19th and 20th centuries, New York has always been considered a cultural melting pot. As a result of this unique mix of settlers, the city is an extremely exciting and varied one, with luxurious townhouses rubbing shoulders with tenement buildings (although these are pretty luxurious themselves nowadays), and fine dining establishments found alongside the finest street food in the world. A centre of world culture, finance and media, NYC genuinely is a 24-hour city, and there's something for absolutely everyone to enjoy. Expect a full-on and vibrant atmosphere which doesn't lose any friendliness, as you take in everything from the Statue of Liberty and Times Square to Central Park, and all of the wildly exciting other attractions that this unique city has to offer.
Stay in style and affordability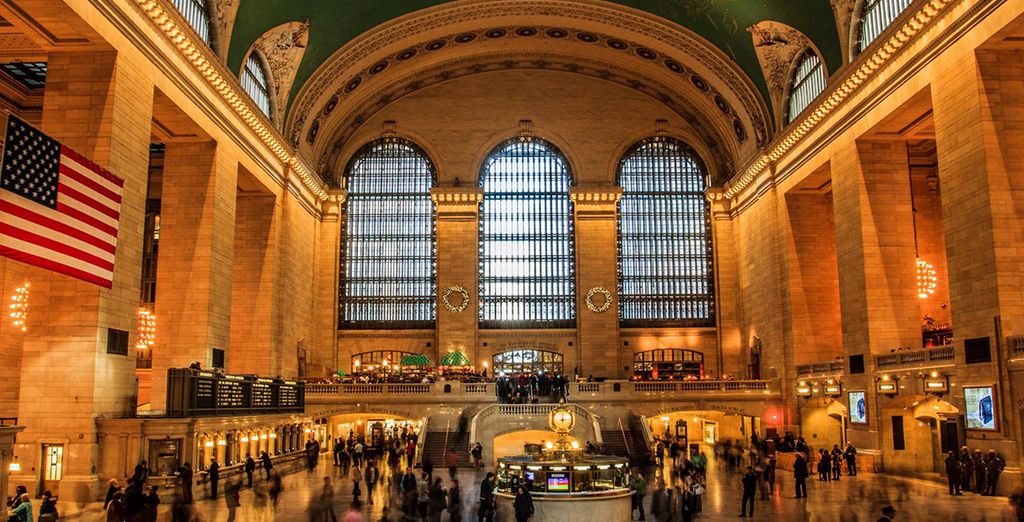 Choosing the right place to stay is always tricky, but we have a range of four and five star options offering style, comfort and affordability. A great place to consider is The Hudson Hotel based in Midtown Manhattan, just a short walk from Grand Central Station, noteworthy for its daring Philippe Starck design.
The Morgan Hotel
is another renowned hotel, situated on Madison Avenue and offering a particularly stylish bar which serves handcrafted cocktails, whilst the
Warwick New York & Omni Parker House
offers a particularly classic and elegant experience. These former two hotels have an edgy feel, letting you dabble in the city chic lifestyle, while keeping you close to the action of Manhattan – Central Park and Times Square are just around the corner.
Exploring the sights and sounds
Like all great cities, New York is known for its iconic sites and attractions which symbolise the city, becoming unmissable parts of any trip. Yet there are many other attractions that are slightly more under the radar that are worth looking into. Brooklyn, for example, has taken the mantle from Manhattan as the "cool" area of the city, and there are a great deal of trendy bars, galleries, boutiques and venues that are popping up in areas such as Williamsburg and Green Point. With regards to food, you are spoiled for choice: authentic staples of NYC cuisine - hot dogs, bagels, pizza - can be found all over the city (each New Yorker will have a differing opinion as to where the best is, so research is both enjoyable and essential), rubbing shoulders with fantastic and cheap Asian cuisine found in the more residential borough of Queens. Twenty four hour openings are commonplace, so you'll not be caught out.