Iceland Booking: Reykjavik: Great saving on hotels



Table of contents
The best hotels & place to stay in Reykjavik. Discover our offers up to 70% Off on Flight + Hotel 🏷?. The Best Deals with Voyage Privé.
Booking your hotel in Reykjavik
Do you want to stay in Reykjavik for your next family holiday, romantic getaway, or mini break? If the answer is yes, then we can help. Below we explore the best districts to find hotels, all at the best possible prices. We also discuss the places you simply must visit when in this iconic capital city.
Discover our top 5 hotels for Reykjavik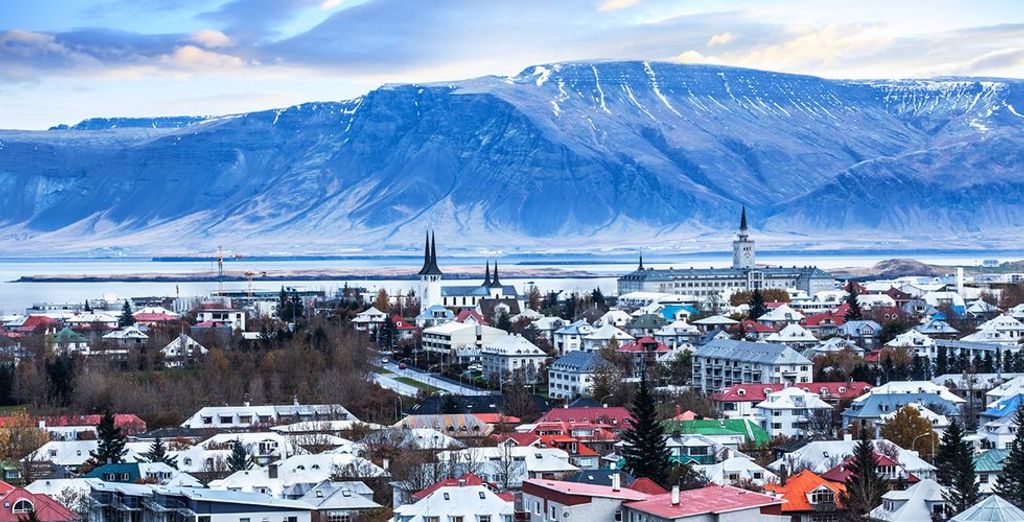 1. The Alda Hotel

The Alda Hotel is situated in the centre of the city along Laugavegur, which is the main shaping area. It's well situated within walking distance of the city's many cafes, museums and shops. Enjoy an outdoor hot tub, sauna and stunning interiors.
2. Reykjavik Lights Hotel

Modern, minimalist and simply stunning, the Reykjavik Lights Hotel is located in the very heart of the city. Relax with mood lighting, admire the intricate artwork and unique interiors while in the city.
3. The Fosshotel, Reykjavik

This large and iconic hotel boasts over sixteen floors and is situated within the business district. Here you can enjoy lofty views of the city while you savour the local cuisine in the restaurant. It's only a short walk from Laugavegur.
4. Icelandair Hotel Reykjavik Natura

This is a truly beautiful boutique hotel on the outskirts of the city centre, that offers views of Nauthólsvík beach and Öskjuhlíð hill. Taking its inspiration from nature and art, the hotel features local paintings and works of sculpture.
5. Canopy by Hilton Reykjavik

This elegant and sophisticated hotel lies in central Reykjavik. Enjoy modern and cosy rooms alongside an on-site gym, bar and restaurant. Perfect for that mini break.
Our reviews on Reykjavik and its hotels: why make your booking there?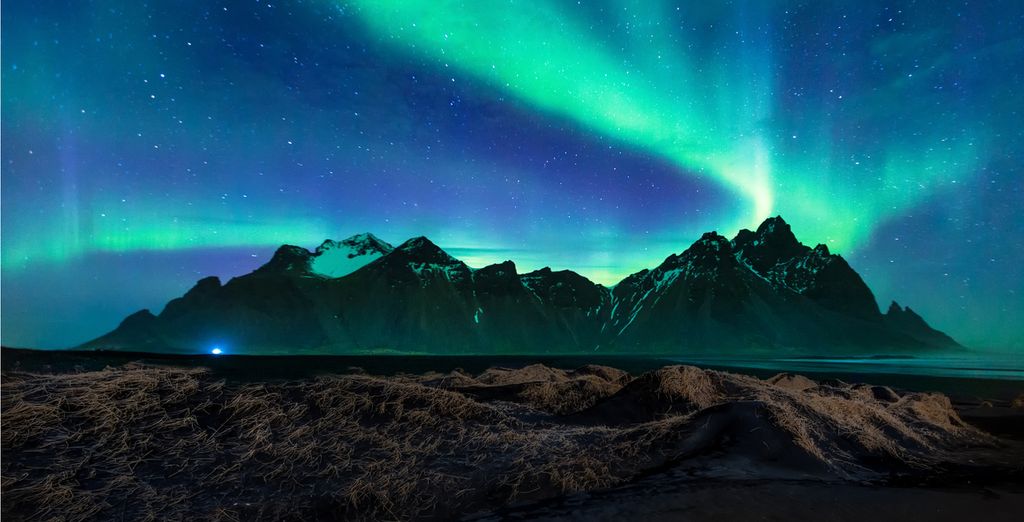 Reykjavik has something to offer everyone, no matter if you are travelling as a family, as a couple or even alone.
When travelling as a couple then Reykjavik offers you a thriving nightlife experience. There are hundreds of bars for you to enjoy, plus live entertainment. During the daytime, you can savour the local wildlife and nature spots, with Heiðmörk being a popular nature reserve for both locals and visitors.
Reykjavik is also the perfect family destination with its abundance of museums, including the open-air museum, Árbæjarsafn, and the National Museum of Iceland. You can also enjoy a day at Kringlan, which is one of themselves biggest shopping centres in Iceland.
When travelling alone and wishing to absorb the sights and smells of this beautiful city, then enjoy the beauty of volcanic craters situated in Rauðhólar and Reykjavik 871±2 which showcases archaeological finds from the Viking era.
Our hotels are stylish, comfortable and offer guests the best possible experience of Reykjavik, no matter what time of year. Enjoy fine food, Icelandic beer and surroundings that have been designed to make you relax.
How to make my booking in Reykjavik
Making your Reykjavik booking with us is incredibly easy. You just need to register by clicking on the join now for free button, or alternatively by selecting a current offer. You even have the option of creating an alert if no offer is available, so you don't miss out on our latest deals. There are many advantages to registering, including as much as 70 percent off hotel prices, regular updates via our mobilisation app and excellent customer support.
The different ways to make your online hotel booking in Reykjavik
You can book both the flight and hotel in Reykjavik, or alternatively, you can just book your favourite hotel and arrange your own flights. The choice is yours.
The best places to find hotels
Below we explore the best places to find hotels in the city.
Árbær

This is situated in the eastern side and is well known for its river that runs across the area. The Elliðaárdalur valley is a site of natural beauty and the historical city museum, Árbæjarsafn, is located here.
Mioborg

This is the central part of the city which is home to government buildings, Hallgrímskirkja, a large and iconic church, the shopping district and restaurants.
Laugardalur

Located at the eastern edge of the city centre, this district is home to the city stadium. Here you will find the world famous hot spring pools.
The Old Harbour

Here you get fantastic views of the harbour and northern lights. It's only a short ten-minute walk from the city centre and is a quiet and peaceful district.
Laugavegur

Home to Iceland's shopping district (and oldest street that is full of shops), it's here that you can enjoy an abundance of bars, nightclubs and eateries.
Presentation of Reykjavik
Why should you visit Reykjavik? Well, this city simply has it all. Fantastic food, a bustling nightlife, museums, stunning views, rich culture and a city centre that is very easy to navigate. It's also an incredibly friendly city that welcomes travellers from all around the world.
Try a traditional pylsur, or hot dog, sold by street vendors. Enjoy lamb, rye breads lathered with butter, and fermented steak. There are so many places to eat that you'll be spoilt for choice.
Reykjavik is also home to some fantastic festivals that place all throughout the year. These include the Winter Lights Festival, Food and Fun Festival and the Stockfish Film Festival.
If you go to Reykjavik during the summer months then you can enjoy endless daylight as the sun won't set until midnight. This gives you extra hours for shopping and dancing the night away. Most people stay out late during the summer months to make up for the long dark winters.
The 5 best things to see/do in Reykjavik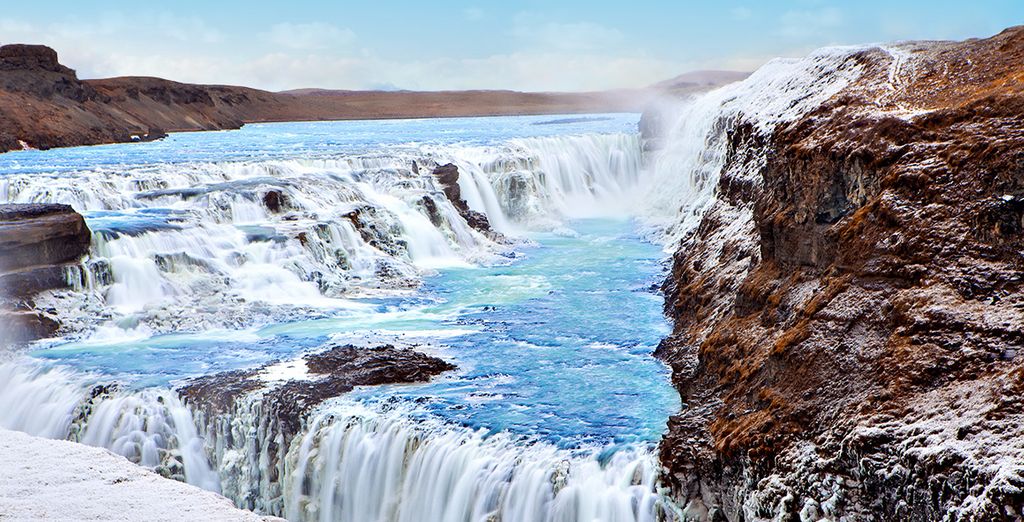 1. The Volcano House

Reykjavik's Volcano House is open every day from 9 am until ten at night. Here you can observe the local ash, lava and obsidian from the volcanoes of Hekla and Eyjafjallajökull.
2. Whales of Iceland

This is such a fantastic family attraction. Here you can learn all about the different species of whales that frequent the local shores. The museum also features life-sized models.
3. Perlan (The Pearl)

This is a must visit for a panoramic view of the city. This huge glass dome perched on a hill, hosts book fairs, art exhibitions, and on the fourth floor, you can enjoy a great cup of coffee. Free entry.
4. Northern Lights

This is when the Reykjavik skyline is filled with beautiful colours during the winter months. Bands of blue, red and green will be clearly seen.
5. National Museum of Iceland

Boasting historic collections as far back as 1863, this museum details Iceland's history up to the present day.
Discover our offers to Reykjavik : Weekends, holidays, great deals, booking.