The top 5 hotels in Basingstoke



Table of contents
The top 5 hotels in Basingstoke
Looking to book a Basingstoke hotel? Our top picks include country manor hotels and sumptuous spa getaways.
Our best Basingstoke hotels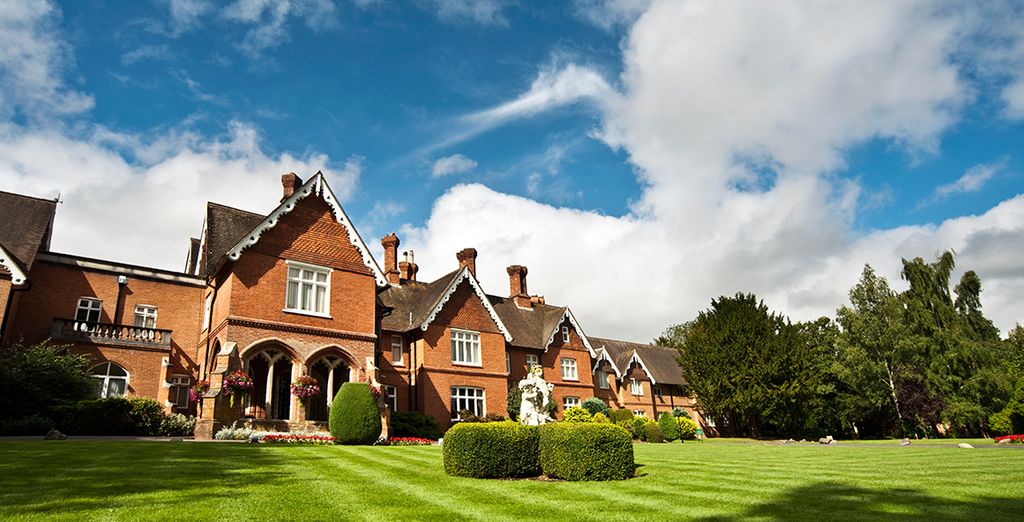 The Audleys Wood Hotel is a charming country manor situated within 7 acres of manicured grounds. Located within Jane Austen country, there are ample attractions and landmarks to the great author in the vicinity. The hotel's interiors are decorated with sophisticated period furnishings and antiques, including grand staircases and carved fires.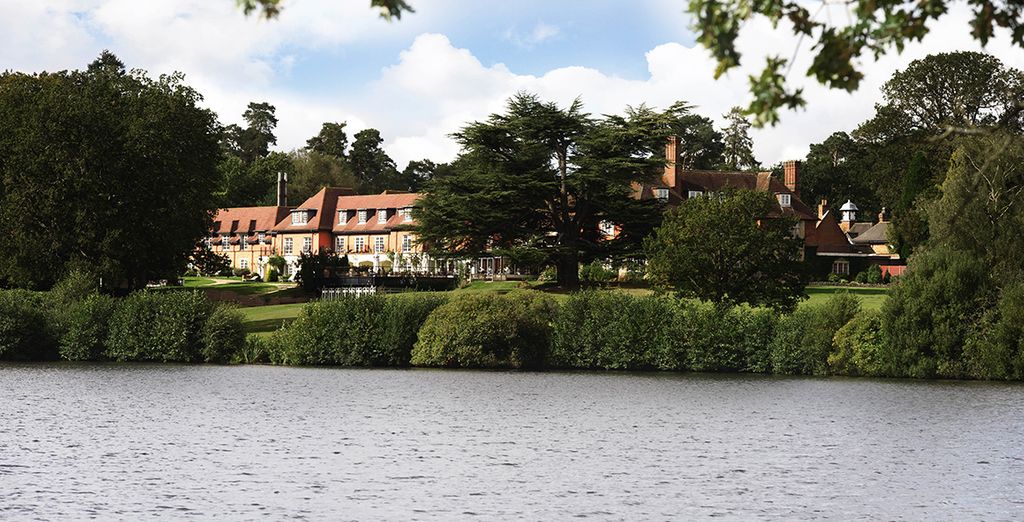 Nestled on a lake edge and featuring a sumptuous spa, this country retreat is an ideal romantic getaway. It's located in a prized position surrounded by tranquil forests and walking trails. Inside, you'll find delightful, modern rooms with en-suite bathrooms and a wealth of amenities.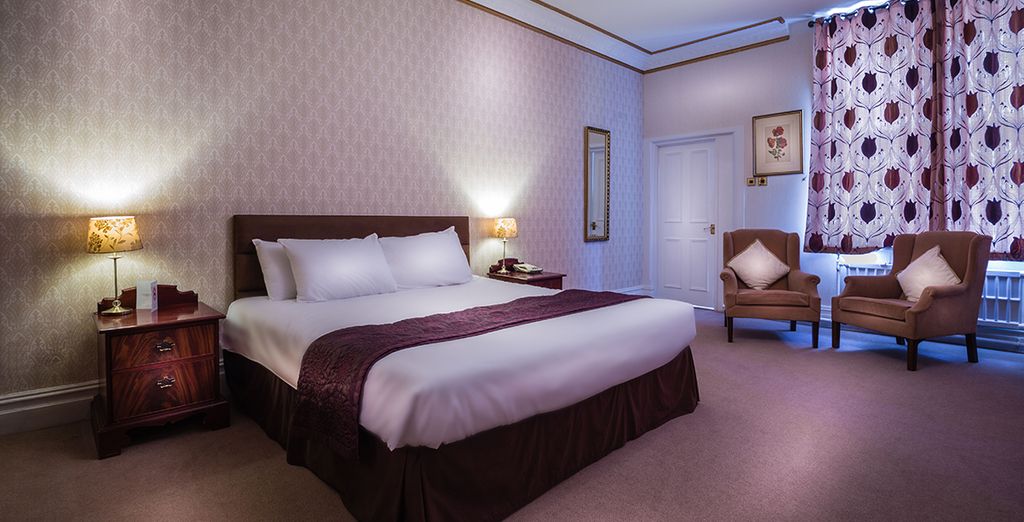 This historic 17th-century hotel features striking architecture and rich interiors. Set within tranquil grounds, guests have access to lovely patios and manicured lawns. What's more, the hotel boasts an impressive spa complex with a heated indoor swimming pool.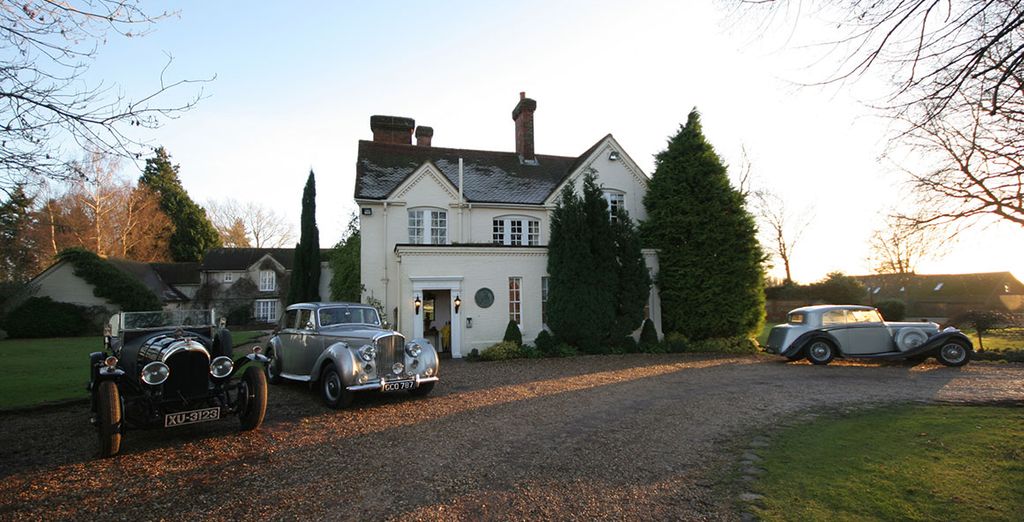 This cosy country house hotel offers an intimate feeling in the heart of the North Wessex Downs. The charming bedrooms overlook the estate's manicured gardens and offer plush interiors and en-suite bathrooms. The on-site restaurant features an award-winning menu that draws from local farmers and suppliers.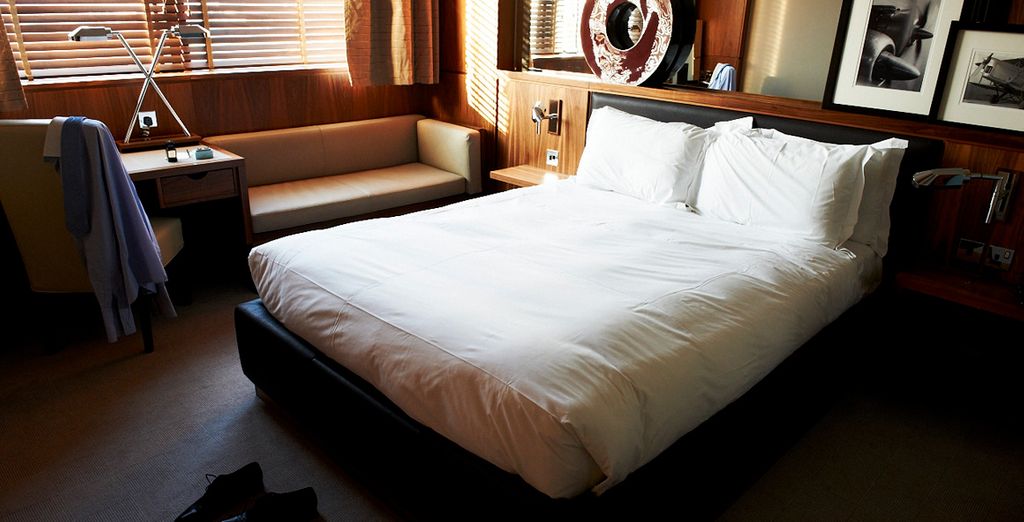 This strikingly modern hotel is located in Farnborough, just a short 20-minutes' drive from Basingstoke. The hotel overlooks a private TAG-owned airport, with spectacular views of aircraft departing. Rooms are decorated in a homely, modern style, with walk-in wardrobes and luxurious furnishings.
Services you will find in our Basingstoke hotel stays
Free Wi-Fi
Tea and coffee making facilities
Flatscreen TV
Manicured gardens
En-suite bathrooms
Luxury bathroom amenities
Award-wining restaurant
Welcoming bar
Pool complex
Luxurious spa
Going on holiday in Basingstoke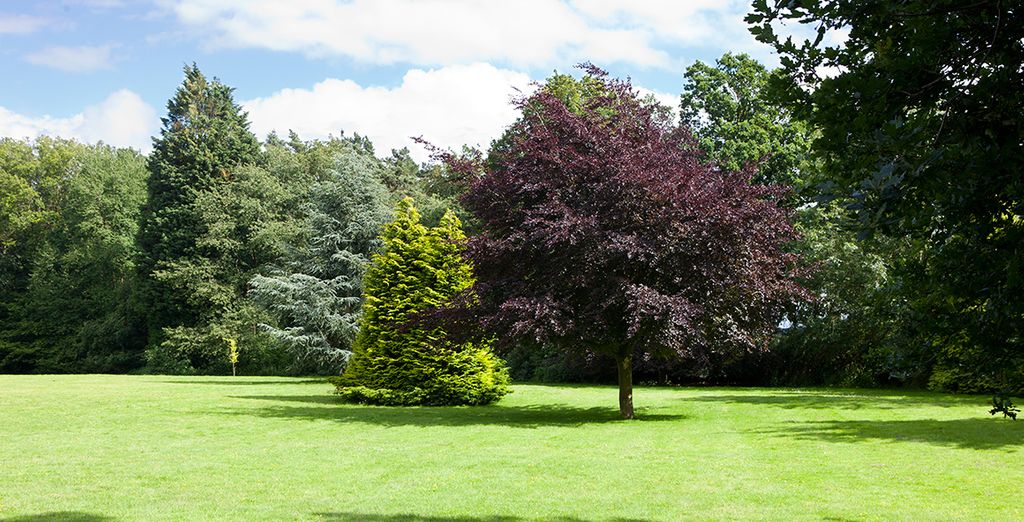 Basingstoke is an exciting destination all year round. As with many other towns in Hampshire, the warmest weather is found between June and September. During this period, outdoor and green spaces come to life with events and performances. While the town can get busy, especially around rush hour, it rarely feels overcrowded. What's more, a lively calendar of events ensures there's always something going on. Even during the colder winter months, Basingstoke comes to life with lively pubs and Christmas fairs. If you want to explore the countryside of the North Wessex Downs, consider travelling in late spring or summer. The weather is at its driest and most perfect for day trips and picnics.
Hotel offers at Basingstoke convenient for all kind of travel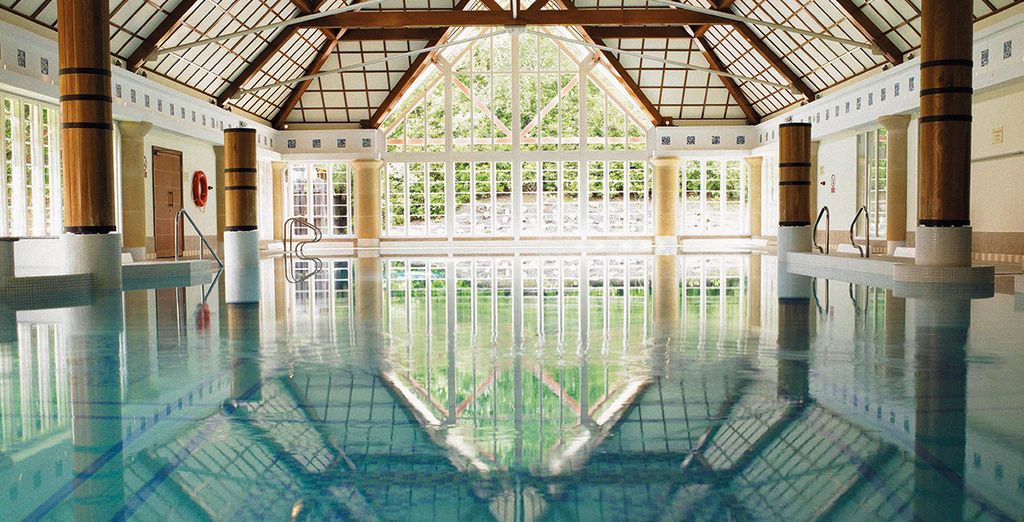 Basingstoke is an excellent base to explore Hampshire and a fine destination for families. Boasting several exciting museums and close to many historical landmarks, children will love exploring Basingstoke. Animal attractions like Marwell Zoo and Bucklebury Farm are top favourites with little ones. What's more, with country hotels and regal manors, it's a prized destination for couples. You'll find plentiful romantic restaurants in Basingstoke town, as well as leafy trails for intimate walks. Groups are well served, too; Basingstoke offers a wide variety of first-class pubs and evening entertainment.
The range of Basingstoke hotels we have to offer
Historic hotels
Country manors
Abbey hotels
Boutique B&Bs
Basingstoke: what should we bring for a hotel stay?
Charging cables
Guide book
Comfortable shoes
All-weather clothes
Evening attire
Backpack for walks
Camera
Your best hotel in Basingstoke: how to get there and make your booking
How to get to Basingstoke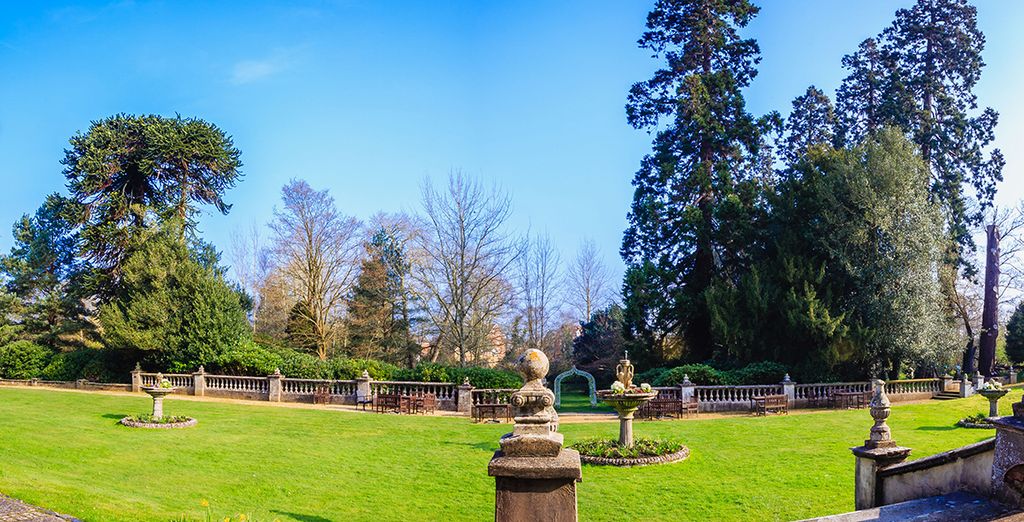 Basingstoke is a well-connected town with a thorough public transport network. Served by a train line with direct connections to Southampton and London, it's the perfect quick city getaway. If you want to explore more of the Hampshire area, a car is recommended. You can rent a car from one of the UK's airports or in Basingstoke itself. The closest airport is in Southampton, but there are convenient coach and rail connections to London's airports too. Many trains connect to both Gatwick and Stansted from Clapham Junction. Local buses serve the Hampshire area alongside National Express coaches connecting major cities.
How to book your hotel in Basingstoke
Voyage Privé boasts an excellent variety of luxury hotels at members-only prices. Registration is completely free, offering access to some of the world's most prestigious hotels. What's more, you can pick from idyllic overnight stays or full-on exotic vacations with flights included. New deals on the best hotels arrive daily, so sign up for regular alerts to stay updated. Once you're registered, simply head over to Voyage Privé's search page and enter your travel dates. You'll receive a full roundup of the best offers ready for booking today. Don't miss out on the hotel of your dreams; use Voyage Privé to unlock unmissable savings.
The opinion of the Voyage Privé travel expert on Basingstoke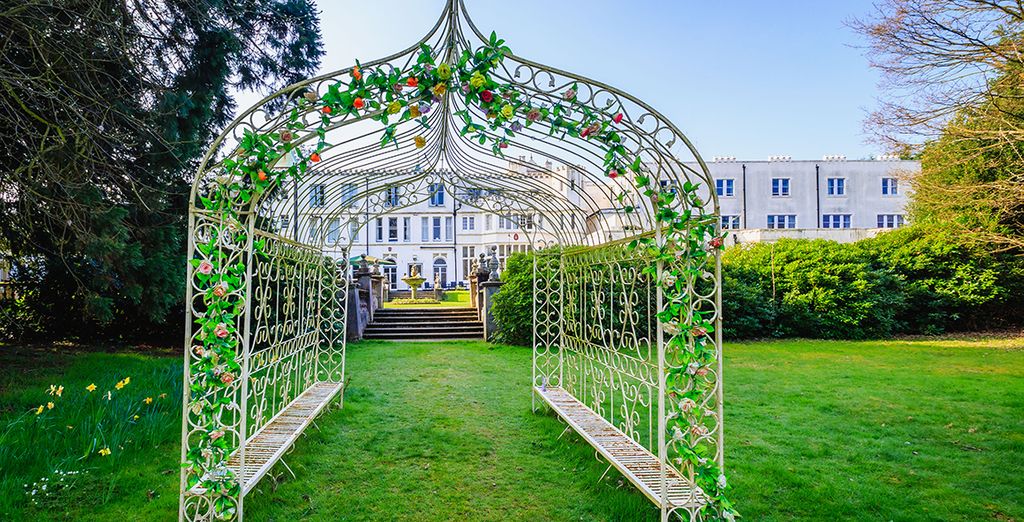 Basingstoke is the largest town in Hampshire and the perfect base to explore this historic region. You'll find remarkable remnants of the town's long history littered throughout the area. These include the 16th-century Chapel of the Holy Ghost and the remains of Silchester Roman Town. Discover the town's best attractions within the Top of the Town district. Chief among these is the Willis Museum, which details local history. This area was once graced by Jane Austen when attending dances. Landmarks of this great author, including Jane Austen's House Museum, are well worth a visit.
Basingstoke: gateway to the North Wessex Downs
Basingstoke is luckily perched at the southeast corner of the North Wessex Downs. This rich and tranquil region is a prized place for country walks. It's also brimming with beautiful stately homes and historical landmarks. Visit Avebury, Europe's largest Neolithic stone circle, or head to Highclere Castle, the setting for Downtown Abbey. Our hotels are perfect for long country walks, boasting welcoming restaurants and roaring fires to return to in the evening. Just remember to pack your walking boots.