Enjoy Ski Holidays
The Alps and the Pyrénées are the ideal ski destinations. Whether you are a complete beginner or an expert on the slopes, there is something for everyone. These destinations have been popular for centuries thanks to their breathtaking views and winter retreats. With an unbelievably stunning landscape, a ski holiday in the Alps or Pyrénées is the perfect combination of luxury and adventure. In addition to France, our destination hotels are located in Switzerland and Andorra, giving you a variety to choose from.
The Voyage Prive travel expert's opinion on ski holidays to the Alps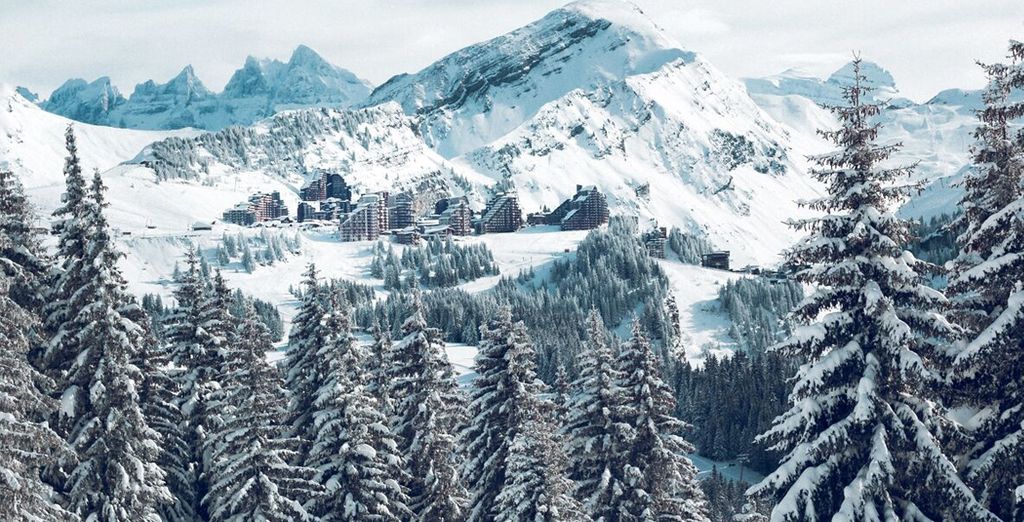 Our travel experts believe that ski resorts are the top choice for travellers in winter. This is because skiing is an activity that suits all, whether you are a couple, a family with young children or a young person seeking an adventurous holiday with friends.
Ski resorts in the Alps cater to skiers of all abilities; the slopes are perfect for skiing or snowboarding. There is scope to practise and improve on your skills gradually, with fully trained instructors. This is the ideal location and opportunity to learn. With a variety of accommodation choices, including traditional Alpine chalets and premium luxury hotels, the region has attracted all walks of life.
After an exhilarating and exhausting day on the slopes, you can head back to your hotel and indulge in a raclette or a tartiflette, the perfect comfort food to warm you right up. In addition, you can try the local beers and wines to unwind in the evenings. France is known for its hearty, meaty dishes fit for survival in winter. Alpine cuisine features locally-made cheeses and a selection of meats, as well as pastries. These dishes are essential fuel for a skiing holiday.
A ski holiday is a perfect way to enjoy some quality time with loved ones. The splendid scenery will allow you to fully detach from your stresses and get the rest you deserve. Whether you want to pick up some new skills or just soak in the landscape, a holiday in a ski resort is the go-to option.
Top 5 things to do/see in the Alps and the Pyrénées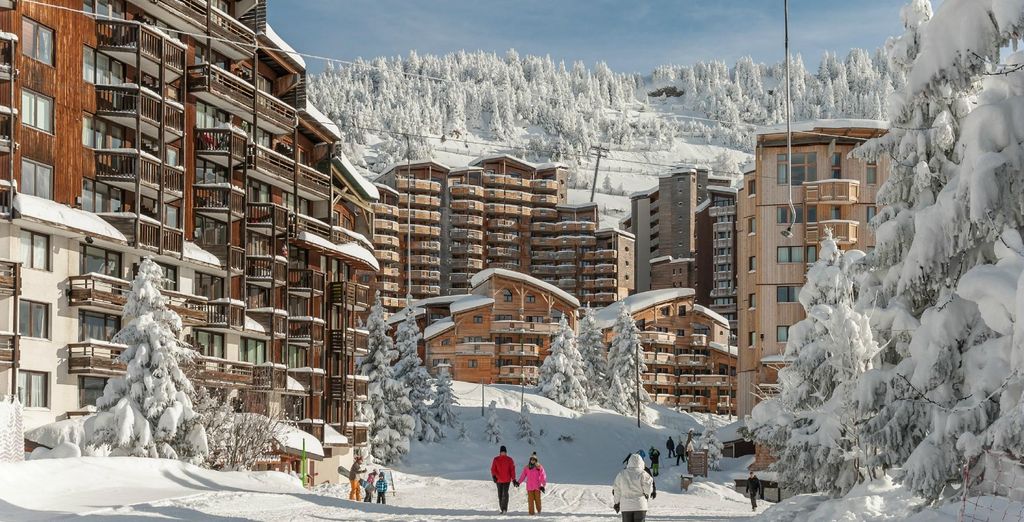 1. Skiing
It is no surprise that skiing is the top choice for the Alps and the Pyrénées. With perfect and powdery white slopes, skiing is a must in the winter.
2. Paragliding
There is more to the mountains than just snow-based activities. The mountain ranges and altitudes make excellent paragliding spots. Stunning bird's eye views are guaranteed.
3. White water rafting
This is the perfect activity for thrill-seekers. Magnificent rivers such as the Savoie or the Isère are ideal locations for this activity.
4. Walking
Several nature parks are on the doorstep if you are in the Alps. With stunning hiking trails and pathways, you can take in the landscape without too much adrenaline. Along the way, you can enjoy walking through forests, hills and come across several lakes and rivers.
5. Husky sledding
Discover an exciting and unique opportunity to sled with huskies, an activity that will be particularly loved by children. There is no better way to explore the wilderness than by sledding with speed.
Our ski holidays
Avoriaz ski holidays
Chamonix ski holidays
Courchevel ski holidays
Three Valleys - Meribel ski holidays
Val d'Isere-ski-holidays
Val Thorens ski holidays
Kitzbuhel ski holidays
Lech ski holidays
Obergurgl ski holidays
St-Anton ski holidays
Andorra ski holidays
Austria ski holidays
Canada ski holidays
France ski holidays
Italy ski holidays
Practical information about the Alps and the Pyrénées
How to get to the Alps and the Pyrénées
How to go: Travellers will need to present a valid passport of their respective country.
Booking: Register online to take advantage of exclusive offers dedicated to members only on luxury holidays. Reservations can be also be made on the phone.
What to pack for your ski holiday and how to dress?
• Waterproof ski jackets
• Waterproof ski trousers
• Waterproof mittens
• Neck warmer/buff
• Thermal tops and fleeces
• Turtleneck jumpers
• Thermal socks
• Warm hat/beanies
• Sunglasses
• Ski boots or any other protective gear
When is the best time to ski in the Alps or the Pyrénées?
Mountains in the Alps, which are suitable for skiing, open at the end of November and close mid to late April. The weather conditions and climate are ideal for skiing during this time. In the Pyrénées, the best time to ski is often in January.
What budget to plan for ski holidays to the Alps or the Pyrénées
To stay within your preferred budget, carefully browse through all possible options. When booking accommodation, consider off-peak times such as January when it is less busy and easier to get hotel rooms at a reduced price. Lift passes are also necessary if you are to enjoy the skiing experience. If you prefer the flexibility of choosing your own meal times, consider staying in a self-catered apartment. This way, you save money and get to be in charge of your own meals and how much you spend.