Best Cottages with hot tubs in Scotland



Table of contents
The top 5 hot tub and country stays in Scotland
Looking for a romantic escape in Scotland? We've got hot tub hotels and cosy cottages available to book today at Voyage Privé!
Our best hot tub and country stays in Scotland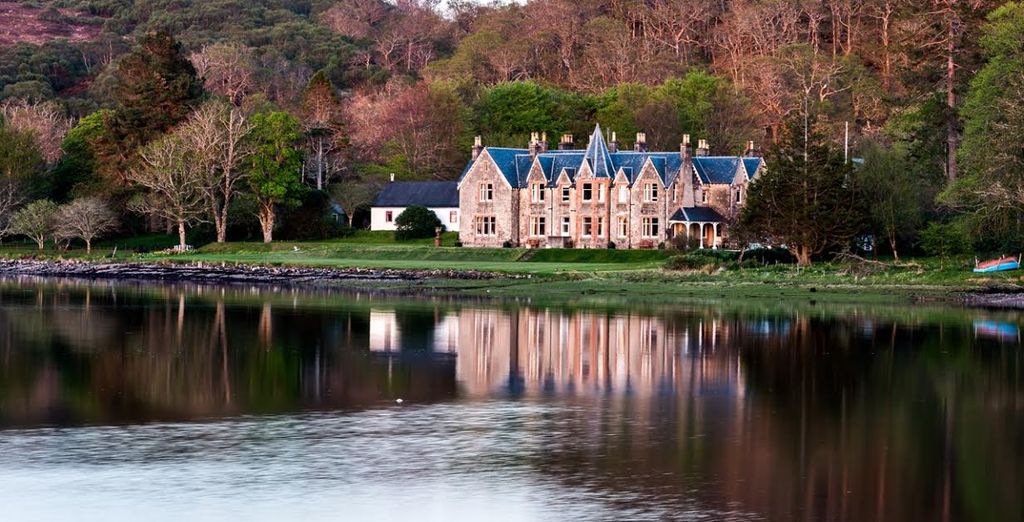 This impressive country estate is nestled right along the Scottish coast. With prized waterfront views and leafy trails to explore, it's a romantic retreat in the heart of nature. Enjoy classic interiors of deluxe tartan prints and cosy country furnishings.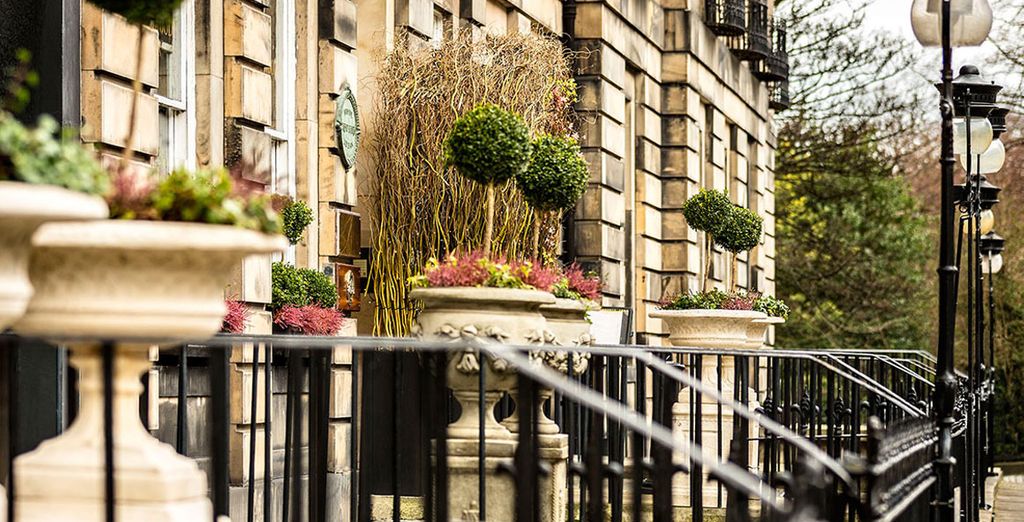 If you're looking for a romantic city break, this hotel is ideal. Located in the heart of Edinburgh, each room is furnished with bespoke details and charming Victorian features. For a bit of "we time", book an exclusive hot tub suite and experience a fully pampered stay.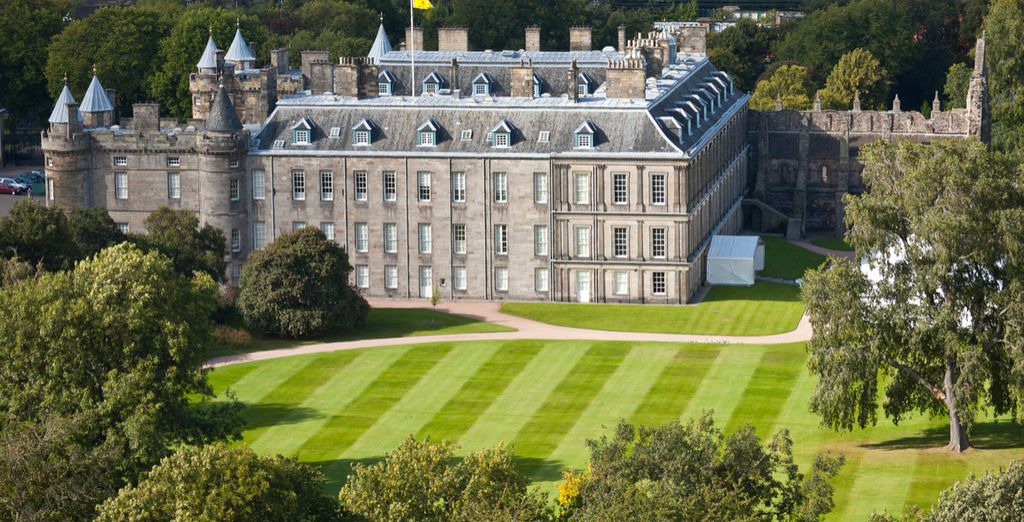 Brander Lodge is the quintessential Scottish experience. Nestled beside the Bridge of Awe in a prized spot surrounded by mountains, it's the ideal romantic retreat for couples. Enjoy delicious local produce in the on-site restaurant before returning to the lodge's cosy country rooms.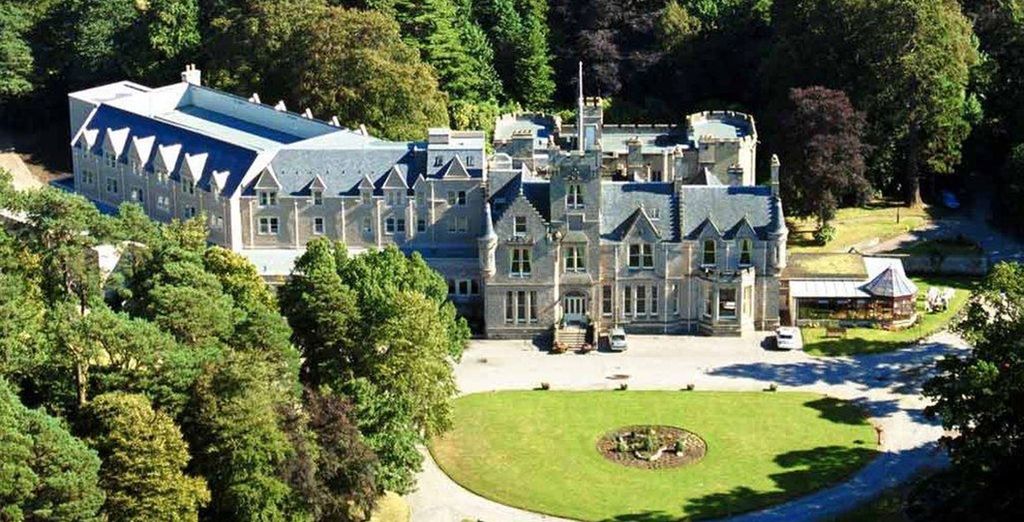 This scenic country estate is the perfect rural getaway. Situated within 21 acres of leafy parkland, it's a romantic retreat surrounded by nature. The on-site restaurant overlooks the spectacular Moray Firth coastline and serves up the latest catch. 5.
Hopping over the border to the UK's second greatest natural wildernesses, the Lake District is a charming couple's escape. Beech Hill boasts a spectacular outdoor hot tub flanked by hills, lakes and forests. Enjoy secluded walks in the country before returning to the hotel's inspired restaurant.
Services will you find in our hotels in Scotland
Free Wi-Fi
Hot drink making facilities
Flatscreen TVs
Luxury bathroom amenities
Waterfront views
Award-winning restaurants
Terraced bar
Private hot tubs
Swimming facilities
Going on holiday in Scotland
Scotland is a delight all year round, with each season bringing its own perks. The peak season is in the height of summer from July to August. Hotel prices often rise and can book up fast, particularly in choice areas. The weather is at its warmest and driest, making it ideal for coastal excursions and outdoor fun. To avoid the crowds, consider travelling in May, June and September. These months offer fine weather with more availability. The low season generally spreads from October to April. Rural attractions remain a highlight in the autumn and spring but prepare for wet and muddy weather. Winter too can be a dream. However, many attractions and rural restaurants close for the season, so consider city breaks instead. Edinburgh and Glasgow, in particular, come to life for the festive season.
Hotel offers at Scotland convenient for all kind of travel
Scotland is among the UK's most treasured romantic destinations. The majesty of the Highlands and the charm of its glens and lochs make for inspired rural getaways. You can enjoy long walks, strenuous hikes or dreamy kayak trips along rivers and lakes. As for dining, Scotland is the height of local eating. Enjoy the freshest seafood and recently caught game cooked to perfection across the country. Groups and families will find much to do too, including world-famous galleries and museums in the country's big cities. All in all, it's a spectacular cottage destination for those in search of tranquillity.
The range of hotels we offer at Scotland
Country estates
Historic hotels
Country cottages
Waterfront hotels
City hotels
Scotland: what should we bring for a hotel stay?
Charging cables
Guide book with walking maps
Walking shoes
Pack-away towel
Waterproof jacket
Evening attire
Midge repellent spray
Sun cream
Your best hotel in Scotland: how to get there and make your booking
How to get to Scotland
Scotland boasts a great public transport network, with thorough rail and bus connections. International travellers are likely to arrive via airports in Edinburgh or Glasgow. You can also catch direct trains from London for connections through England and Europe by rail. Once you've arrived in Scotland, most major towns are well connected by rail. More rural areas like the Highlands, however, have sparser coverage. If you're looking to explore Scotland's wild side, a car is necessary. This will allow you to reach the beauty spots and enjoy the country at your own pace. For island travel, regular ferries connect with the western islands, Orkney and Shetland.
How to book your hotel in Scotland
Discover the best Scottish country stays and hot tub hotels here at Voyage Privé. Voyage Privé is an exclusive, members-only booking platform offering special access to discounts of up to 70% off. Registration is completely free, unlocking a wide range of offers from around the world. Finding your next dream hotel is easy - simply enter your travel details for a quick roundup of options. You can choose from simple overnight stays or package deals with flight + hotel discounts. Sign up to Voyage Privé and never miss out on the latest limited offers!
The opinion of the Voyage Privé travel expert on Scotland
Scotland is a magical place boasting impressive monuments and spectacularly beautiful wildernesses. Its cities are bursting with cultural accomplishments, and its coastal towns serve up some of the finest seafood in Europe. A country stay is a perfect way to explore the soaring mountains and glittering lochs of the country's grand interior. Open your doors to a world of adventure before settling down for the night with a warming whisky dram.
Scotland – a historic Highland fling
Scotland is home to hundreds of castles and 16 royal residences. Many of these are open for exploring, providing a genteel counterpart to the breathtakingly wild landscapes. Take a deep dive through history at Edinburgh Castle or enjoy the stately grounds of Balmoral in spring. More captivating histories can be found at the eerie ruins of Cadzow Castle. Scotland's multifaceted history doesn't get any more captivating than in its forbidding towers and regal palaces.