The BEST 5 Hotels in Ross-on-Wye



Table of contents
The top 5 hotels in Ross-on-Wye
Looking for the best hotel in Ross-on-Wye? We've got delightful country retreats and regal manors for your next stay. Here are our top five picks for a picturesque and perfect night in Ross-on-Wye.
Our best Ross-on-Wye hotels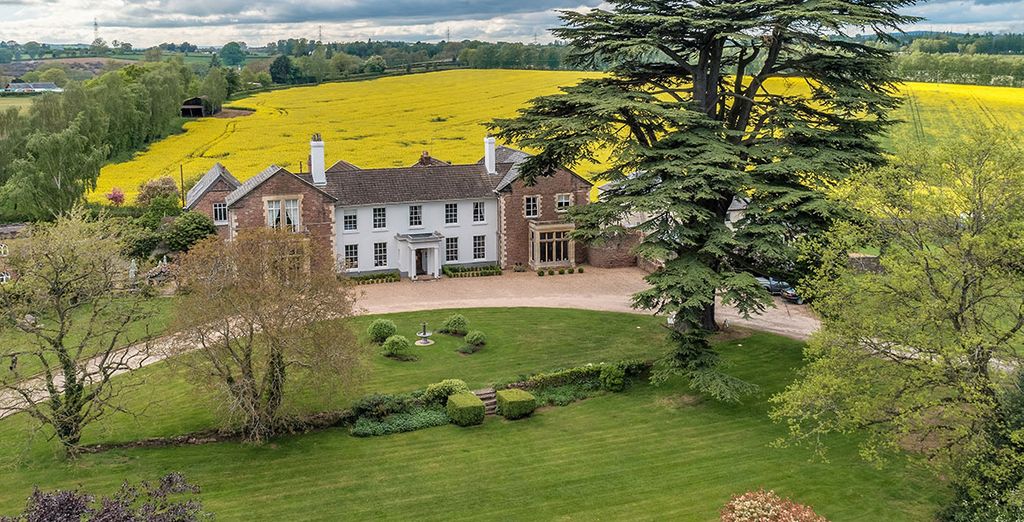 This delightful listed manor house hotel is surrounded by manicured lawns and rolling fields. Boasting an acclaimed restaurant and impressive interiors, it's a relaxing and romantic stay. Rooms are bright and modern with luxurious bathroom amenities and scenic garden views.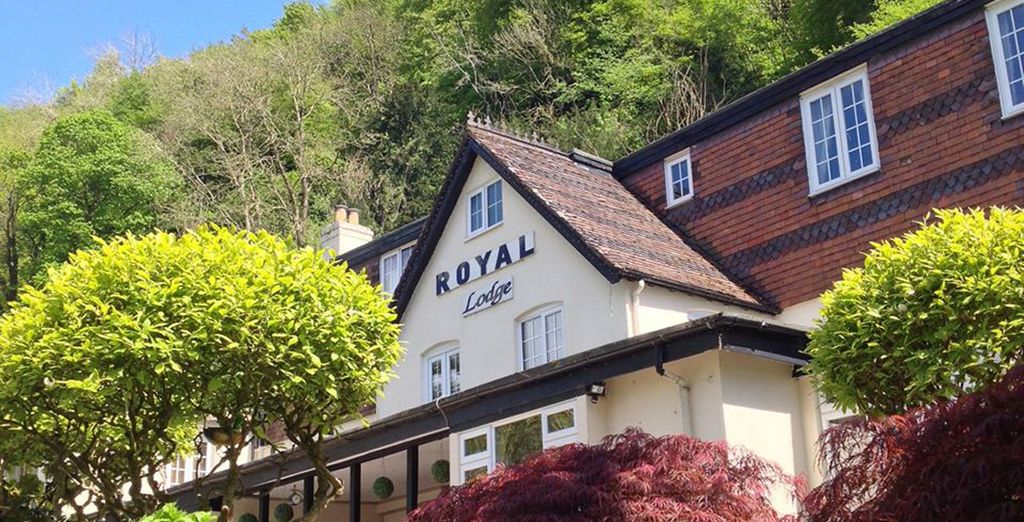 This 19th-century hotel was built as a royal hunting lodge in a privileged spot overlooking the River Wye. The hotel boasts an award-winning restaurant and picturesque gardens that are the height of luxury. The rooms are spacious and modern with calming garden views and en-suite bathrooms.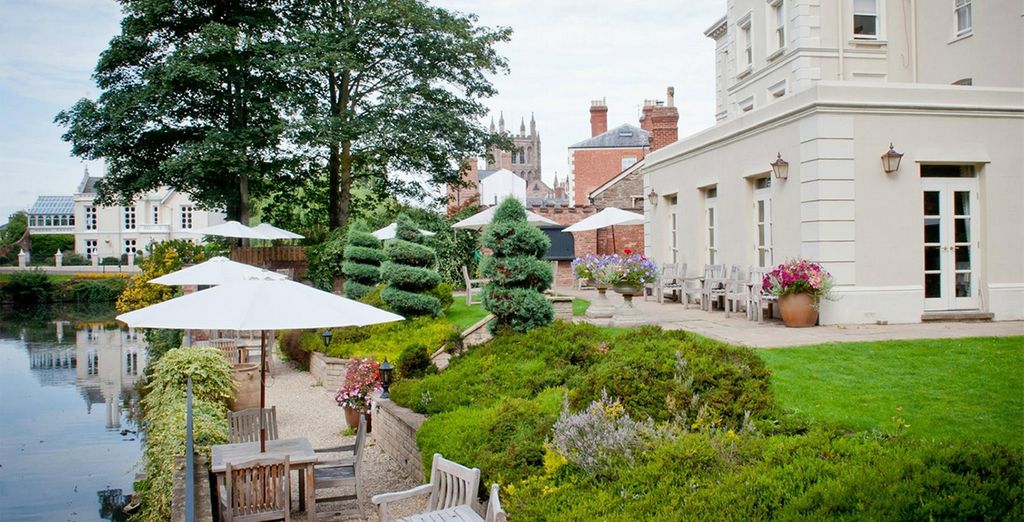 This family-run boutique is located right next to the surviving Hereford Castle moat. Praised by several national newspapers and travel columns, the hotel is bursting with character. Inside, you'll find bright furnishings and a delightful menu.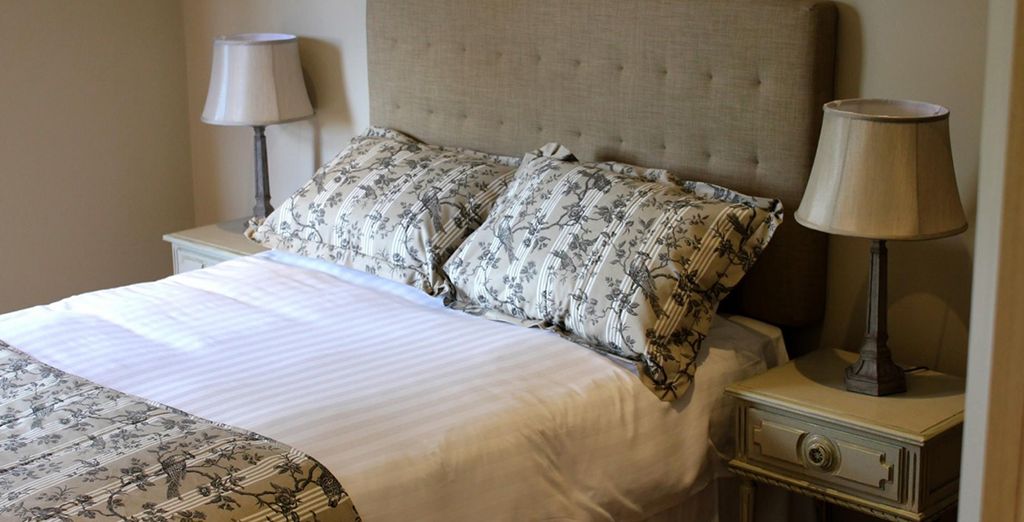 Located in quaint Tenbury Wells, some 30 miles from Ross-on-Wye, this scenic stay oozes charm and sophistication. Housed in a delightful 19th-century coaching inn, it has retained many of its original features. Rooms are furnished with an elegant yet rustic country charm, offering pampering amenities and comfy beds.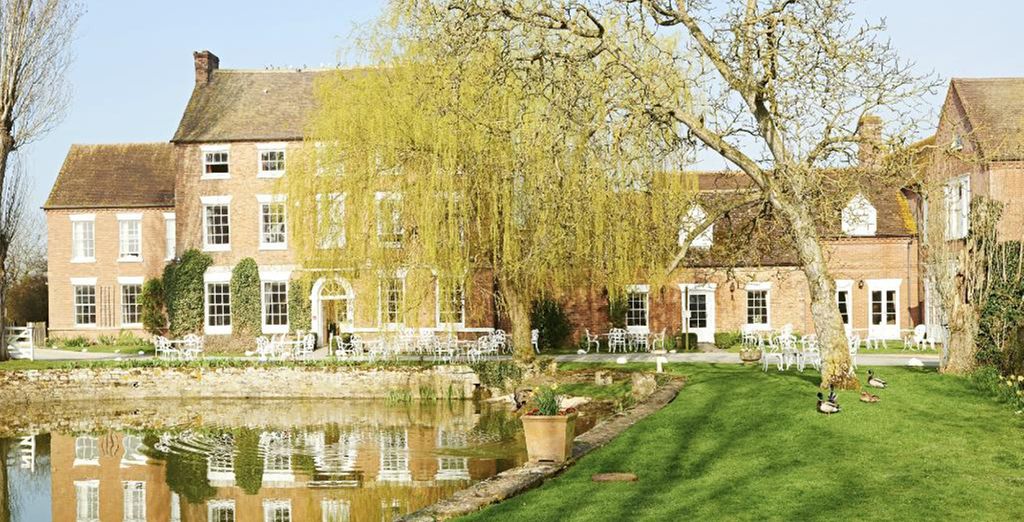 The award-winning Corse Lawn Hotel features eye-catching Queen Anne-style architecture. Boasting 12-acres of manicured gardens and a pool, it's a serene experience and one of the most romantic country getaways. Located close to the Malverns and Cotswolds, it also offers excellent connections to Ross-on-Wye.
Services you will find in our Ross-on-Wye hotel stays
Free Wi-Fi
Tea and coffee making facilities
Flatscreen TV
Tranquil gardens
En-suite bathrooms
Luxury bathroom amenities
Award-wining restaurant
Welcoming bar
Swimming pool
Sports facilities
Going on holiday in Ross-on-Wye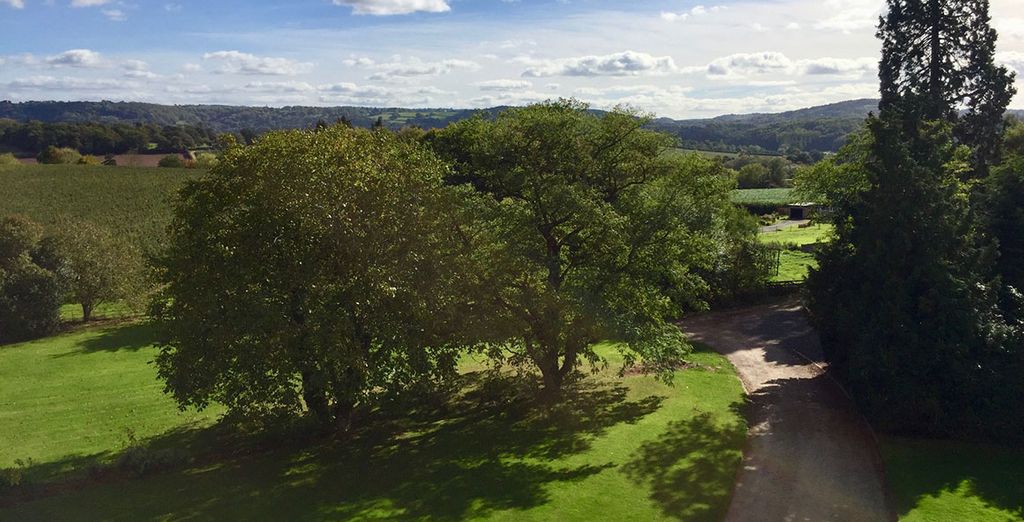 Ross-on-Wye and the greater Wye Valley are delightful all year round. The most pleasurable weather is found from May to September, with the bulk of travel between July and August. Although uncomfortable crowds are unlikely, you can avoid traffic by travelling outside of school or public holidays. In summer, the higher temperatures are excellent for hikes, picnics and excursions on River Wye. Spring and autumn can be equally charming as the surrounding valley blooms and forests turn golden. The town takes on a tranquil and ethereal presence in winter with the morning frost and lively pubs. Just be wary that some attractions in the Wye Valley see reduced hours and closures in the low season. As for events, Ross-on-Wye boasts several fine festivities. These include cider festivals in May and September, a country music festival in July and the town's carnival in August.
Hotel offers at Ross-on-Wye convenient for all kind of travel
Ross-on-Wye is the perfect base for a fun family holiday or a delightful couples getaway. Our chic and grand hotels boast award-winning restaurants and quiet grounds for a relaxing stay. Looking to book a more action-packed group holiday? Ross-on-Wye is an idyllic base to explore the Wye Valley, whether that's kayaking excursions or hiking the Malverns. While Ross-on-Wye offers a wealth of pubs and attractions to visit, the surrounding region is ripe for exploration. It's your gateway to relaxing and thrilling adventures in the Wye Valley, Forest of Dean and Herefordshire.
The range of Ross-on-Wye hotels we have to offer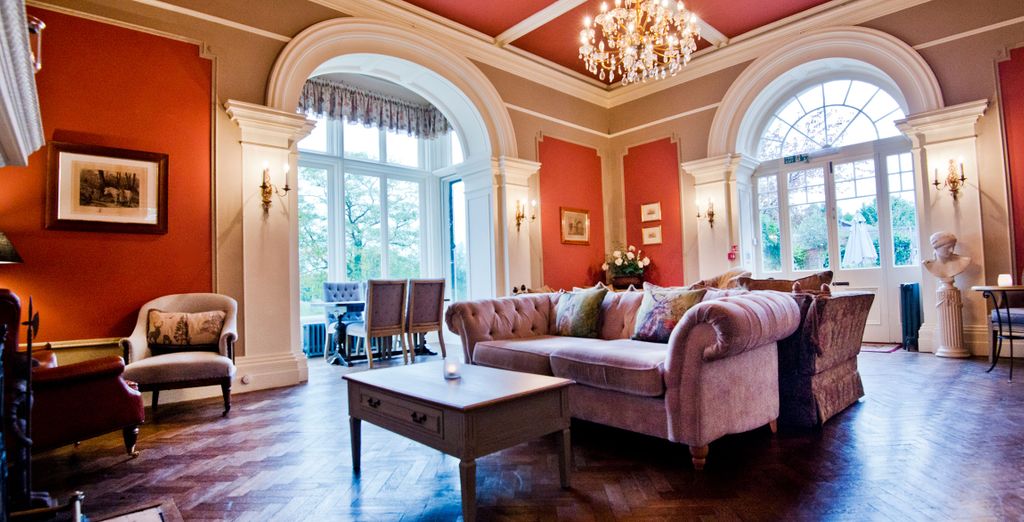 Historic hotels
Country manors
Coaching inn hotels
Boutique B&Bs
Ross-on-Wye: what should we bring for a hotel stay?
Charging cables
Guide book with walking maps
Comfortable hiking shoes
All-weather clothes
Evening attire
Backpack for walks
Pack-away towel
Your best hotel in Ross-on-Wye: how to get there and make your booking
How to get to Ross-on-Wye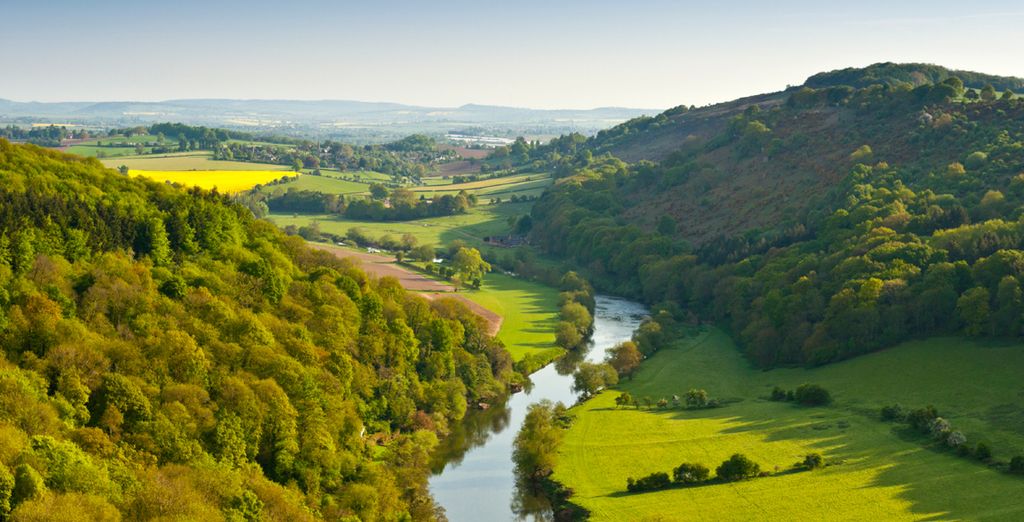 Ross-on-Wye is a small market town with several transport links. Unfortunately, there is no rail station, making a car among the best ways to explore the region. You'll find adequate parking throughout the town centre itself. Visitors from London should arrive via the A40. Buses do link the town with Hereford and Gloucester, but timetables aren't very convenient. What's more, a car will give you the freedom to travel to major attractions in and around the Wye Valley. The closest airport is Bristol, but there are no direct links between the two.
How to book your hotel in Ross-on-Wye
Voyage Privé offers a wide number of must-visit hotels at exclusive members-only prices. Membership is entirely free, giving you access to handpicked offers and delightful discounts. It's easy to join, too. Just type in your details and you'll unlock your offers in a few clicks. Once you're registered, you can book everything from boutique B&Bs in the country to exotic vacations around the world. Type in your travel dates and destination to get started with a full roundup of available deals. If you want to keep updated on the best deals, simply set up a convenient alert.
The opinion of the Voyage Privé travel expert on Ross-on-Wye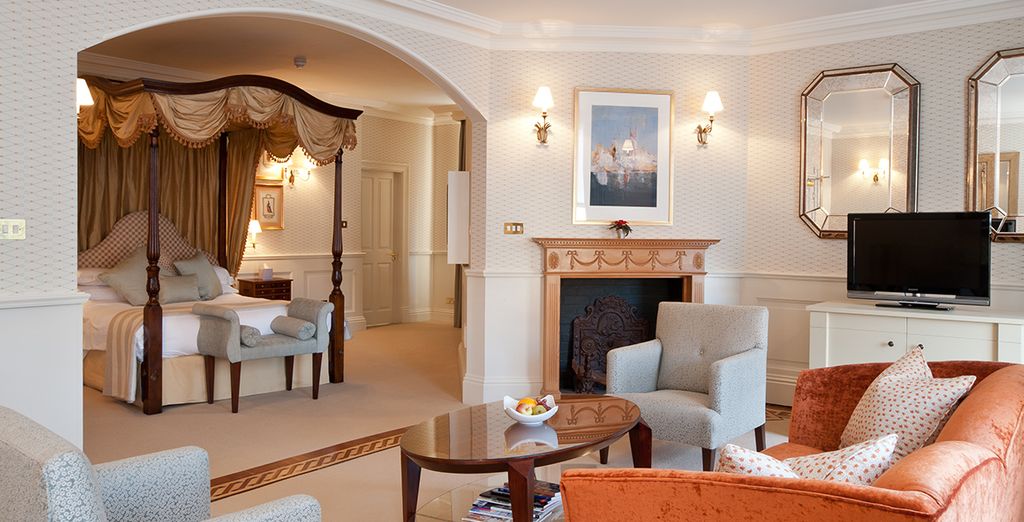 Ross-on-Wye sits on a pretty stretch of the meandering River Wye. Surrounded by hills and charming countryside, Ross-on-Wye was one of the pioneering tourist towns of England. As early as 1745, visitors from London were drawn to the advertised boat trips along the river. This soon became known as the ""Wye Tour"". Much of this charm still remains in the town's manicured lawns and pretty buildings, and you can take the same tour today. It's a restful and peaceful stay that's perfect for those looking to get away from it all. Our hotels at Voyage Privé are perfectly suited for long walks in the countryside followed by delicious, locally sourced meals.
Ross-on-Wye: a gateway to the Forest of Dean and beyond
While Ross-on-Wye exudes its own serene charm, it's a perfect base for grand days out. Follow the river south and you'll enter the Forest of Dean, a large stretch of scenic woodland. The Forest of Dean is bursting with history and cultural attractions. These include Goodrich Castle, a perennial favourite with children that rests dramatically on a craggy bedrock. Travel even further south and you'll find the immensely pretty Symonds Yat. This is among the top spots for hikes and walks in the region. Remember your cameras as the views are breathtaking!