The TOP 5 Holiday Cottages in Scotland



Table of contents
The top 5 holiday cottages in Scotland
Looking for a luxury retreat in the heart of the Scottish countryside? Book a delightful cottage or country stay with Voyage Privé!
Our best cottages and country stays in Scotland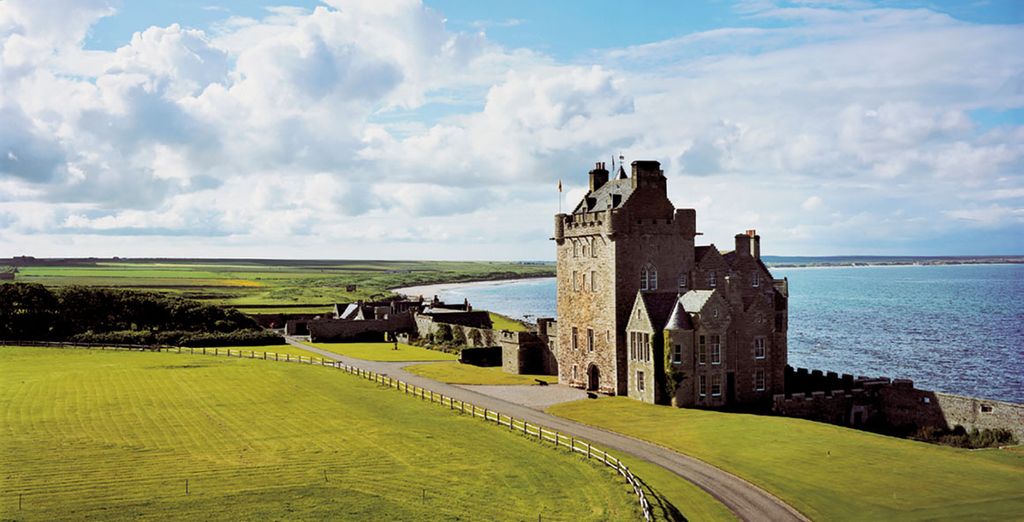 More castle than cottage, Ackergill Tower is a historic gem. Perched on the coast of Sinclair's Bay, this majestic property offers stunning panoramas of the open ocean. Inside, the 15th-century tower has been lovingly preserved with period antiques and plush four-poster beds. A wealth of outdoor pursuits and activities are on your doorstep, from beach bonfires to golf and kayaking.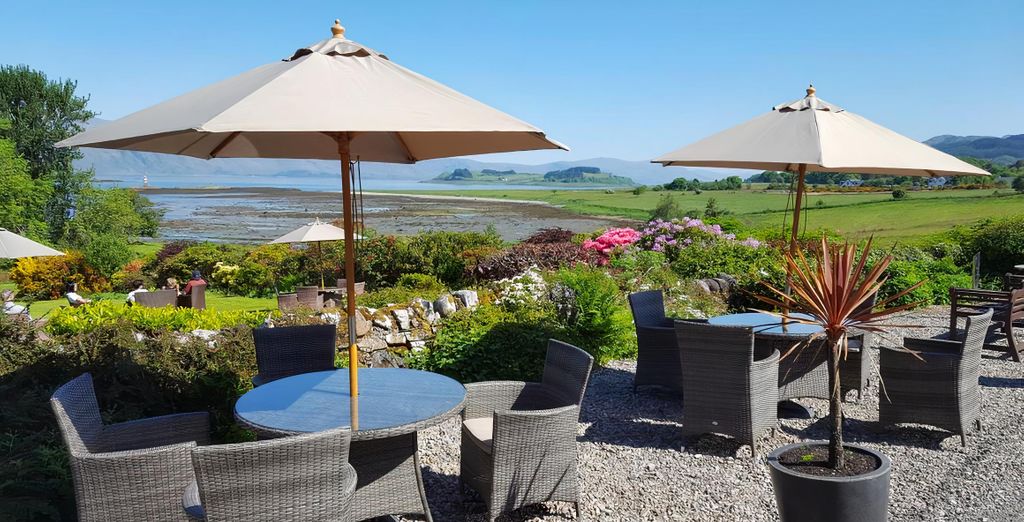 This fine country cottage-like hotel rests on the banks of Loch Linnhe. Frequently included in the "Luxury Scotland" list, the hotel boasts a delightful 3AA rosette-awarded restaurant. Stroll the open grounds toward the loch's edge and enjoy a drink outside overlooking majestic mountains.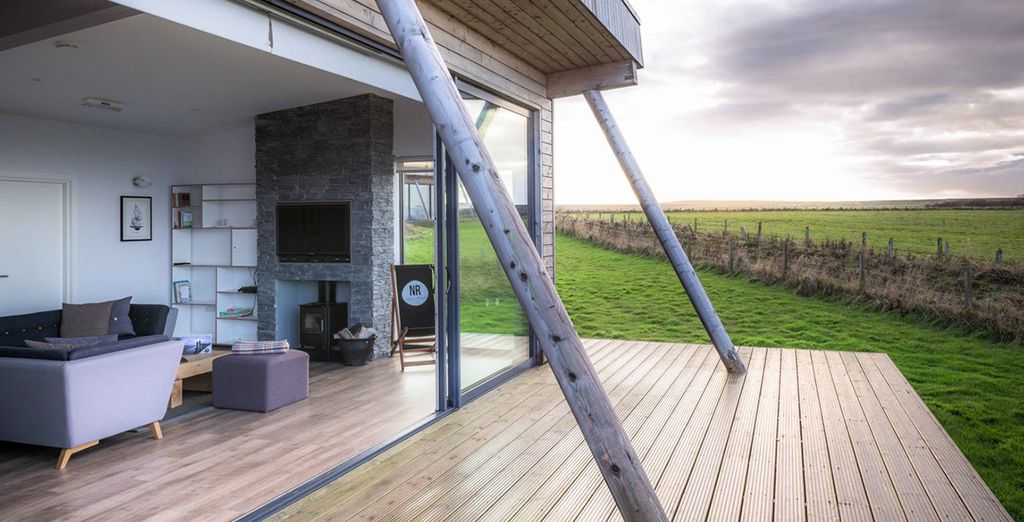 For those truly looking to get away from it all, this secluded lodge is ideal. Positioned at the northern tip of Scotland, this getaway provides spectacular sea vistas. It's a self-catered stay complete with bright and modern interiors, as well as perfect outdoor terraces for drinks with a view.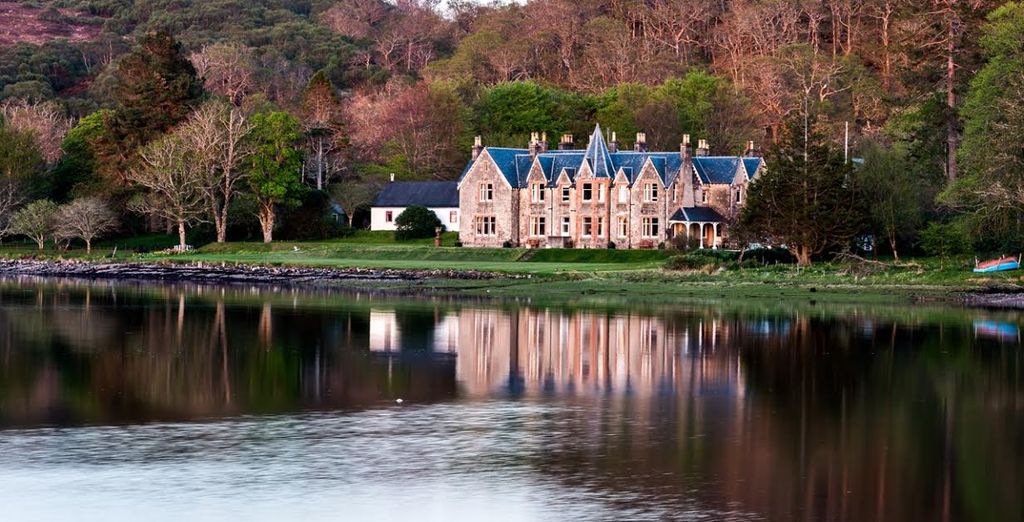 Escape to the northwest Highlands with this impeccable country lodge. This beautiful manor close to Shieldaig boasts impressive loch views. It's surrounded by pleasing countryside, fields and cottage-lined villages. Back at base, the hotel offers picturesque Victorian interiors, plush leather armchairs and roaring fires.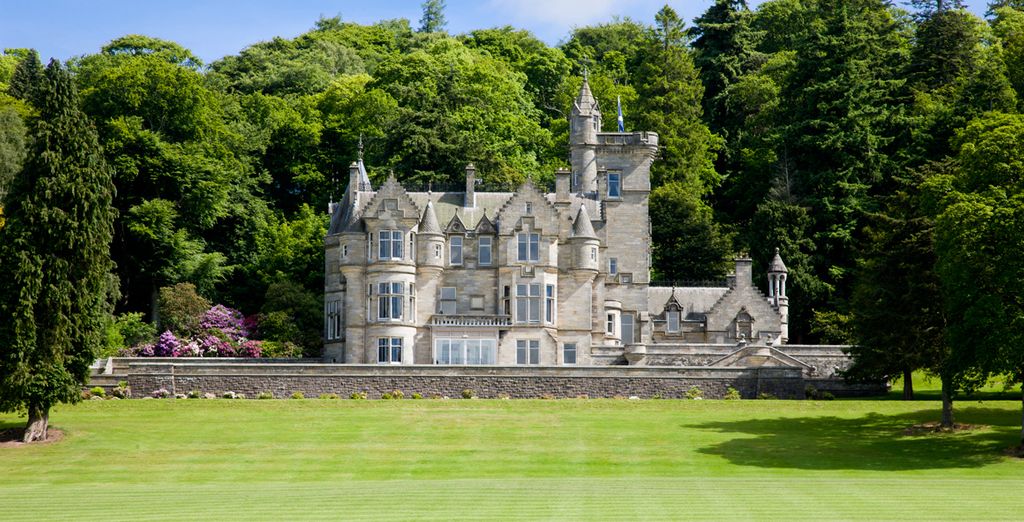 Live out your fairy-tale dreams with this gorgeous country castle estate. Located in the pretty county of Angus, you're surrounded by manicured fields and forest trails. Inside, you'll find sweeping staircases, grand dining rooms and an elegant bar to unwind in.
Services will you find in our cottage stays in Scotland
Free Wi-Fi
Tea and coffee making facilities
Flatscreen TV
Waterfront views
En-suite bathrooms
Luxury bathroom amenities
Self-catering facilities
Award-winning restaurants
Well-stocked bar
Going on holiday in Scotland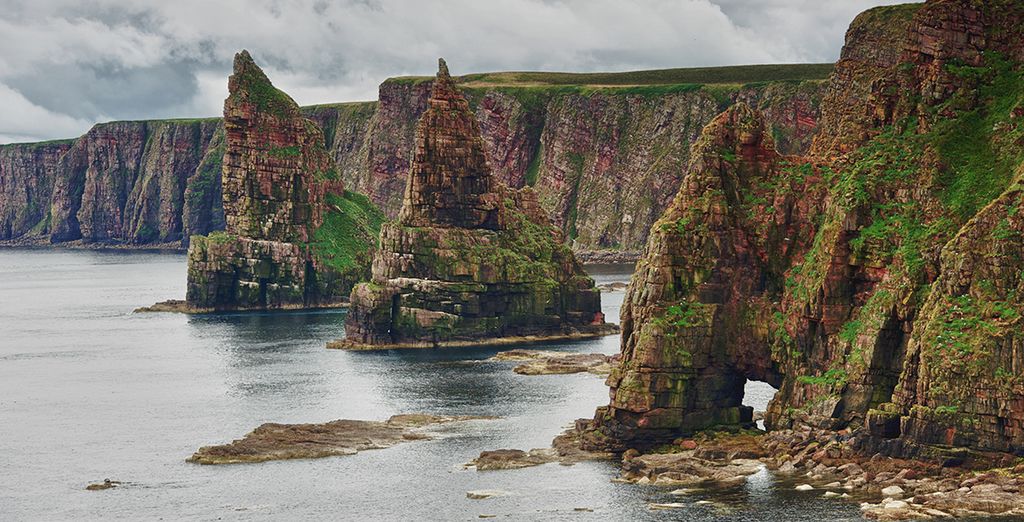 Scotland is a truly captivating country year-round, with seasonal gems country-wide. In general, the high season is summer. From July through August the price of accommodation rises steeply. The weather, however, is at its warmest, making it perfect for highland and island visits. However, hikers will suffer from the dreaded midges which occupy the Highlands. To avoid these irritating flies and enjoy wildflowers and foliage, visit in May, June or September. This is also the best time for dry weather. The low season occupies the entire stretch from October through April. While cities come to life, rural attractions close and mountains see snow. However, you can try your hand at skiing during winter in areas like the Cairngorms.
Hotel offers at Scotland convenient for all kind of travel
Scotland suits all traveller types, from fun family holidays to romantic waterfront getaways. The whole country is loaded with vibrant child-friendly attractions, including many scenic castles to ignite the imagination. You'll also find prized museums in many of Scotland's cities and towns. Scotland is also a fine honeymoon or celebration spot. What can be more romantic than an evening in a castle booked at Voyage Privé? What's more, the country is brimming with exciting restaurants serving the best of modern Scottish cuisine. As Scotland's biggest asset is its landscape, active holidaymakers will relish in the great outdoors. From simple strolls to strenuous hikes, you can climb Ben Nevis or simply admire the views from Fort William. The country's lochs are perfect for kayaking – delightful for couples, families or groups of all sizes!
The range of cottages and country stays we offer at Scotland
Historic hotels
Waterfront cottages
Country manors
Castle hotels
Remote lodges
Scotland: what should we bring for a hotel stay?
Charging cables
Guide book with walking maps
Comfortable hiking shoes
Good waterproofs
Evening attire
Pack-away towel
Midge repellent (in summer)
Your best hotel in Scotland: how to get there and make your booking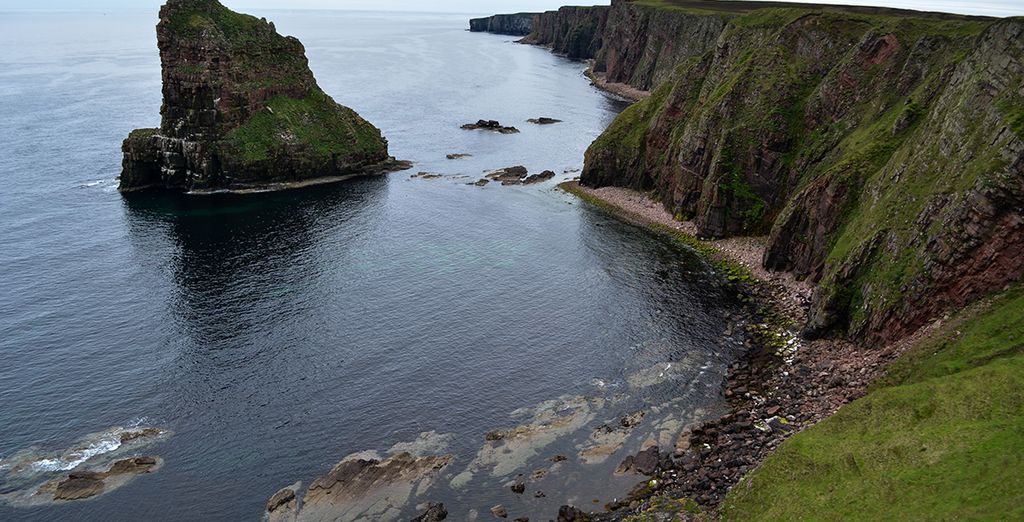 How to get to Scotland
Scotland is easy to travel to, with most arriving into the country by air or rail. Two major international airports in Edinburgh and Glasgow provide major entry points. You can also arrive promptly from many other British airports via rail or bus. Once you've arrived in Scotland, you'll find cars ideal for travelling at your own pace. Rental companies can be found at both Glasgow and Edinburgh airports and within most major towns. Trains are extensive, but coverage is limited in the northern Highlands, making cars more ideal for rural travel.
How to book your cottage of country stay in Scotland
Discover an exclusive range of premium cottage and hotel stays in Scotland for less with Voyage Privé. To claim your discounts on unique and captivating stays, simply join now for free. In a few simple clicks, you'll gain exclusive access to a wide range of hotel and flight savings. Get started by typing in your travel dates and destination before clicking for results. Deals change daily with prized overnight stays and full-on experiences bookable.
The opinion of the Voyage Privé travel expert on Scotland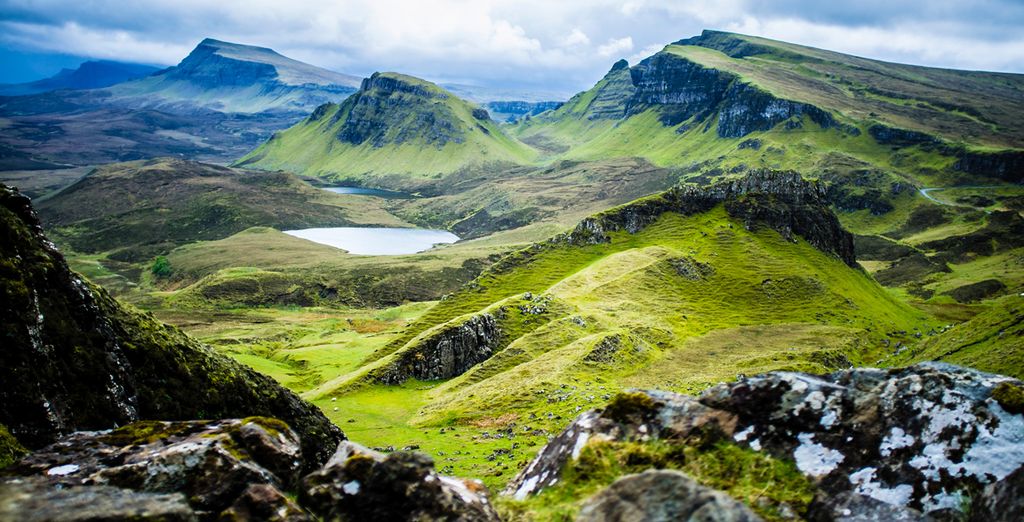 Scotland is a treasure trove of culture, architecture, wildlife and landscapes. Its major cities are a wonderland of museums and galleries, serving up some of Britain's most esteemed establishments. With a cottage stay, you can enjoy many of the country's most charming areas up-close. Whether that's picture-postcard loch-side towns or opulent castles with manicured grounds, discover a tranquil paradise. Most of all, Scotland's gastronomy has experienced a revolution. Indulge in this locally sourced new Scottish cuisine from your country hotel.
Scotland: where history runs deep
Scotland is steeped in a history that provides encapsulating days out. With hundreds of castles and poignant battle sites, many of these landmarks are a fine introduction to Scotland itself. From Glen Coe to Skara Brae, Scotland's iconic sites unveil a history from the Neolithic Age to the present day. Explore Scotland's deep heritage from loch to glen with a cottage retreat at Voyage Privé.