Last minute, all inclusive tours
Treat yourself to an all inclusive tour at the last minute and enjoy exclusive discounts of up to 70% off. As a family, as a couple or alone...
Why leave for an all inclusive tour last minute?
If you've got a spare few days and have your passport at the ready, a last minute, all inclusive tour could be the perfect way to get a great deal on the holiday of a lifetime. Last minute deals are often heavily discounted: tour operators know that the chances of filling a holiday vacancy within just a few hours or days of departure are small. Why not catch some summer sun at Labranda Sandy Beach resort in Corfu, or explore Petrovac and Montenegro whilst enjoying luxurious accommodation at the Melia Budva Petrovac hotel? Whether you want to stay in Europe, perhaps taking advantage of a cut-price break to Gudalest Valley in Spain, or dream of a more exotic adventure, for example a stay in the Maldives, there is a last minute break available to book now.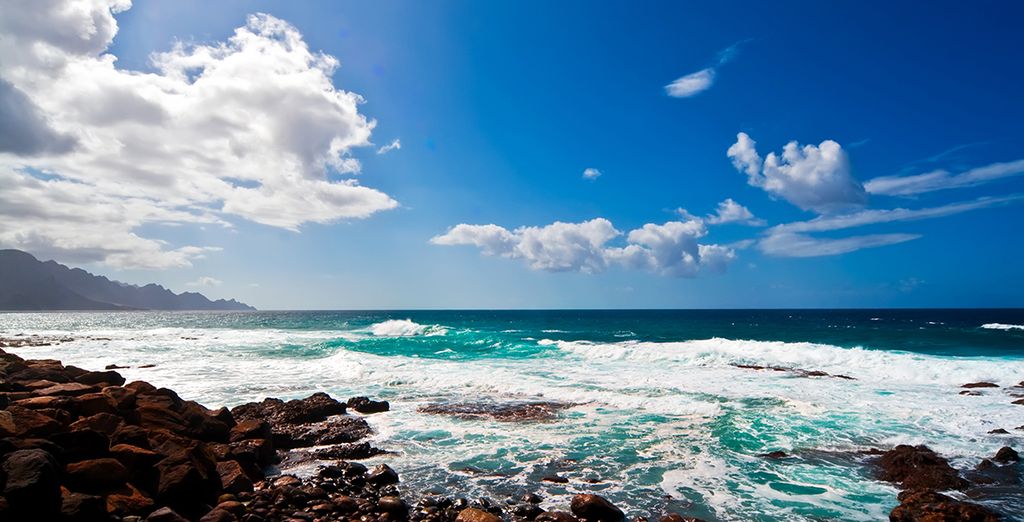 The Voyage Prive travel expert's opinion all inclusive tours
One of the major advantages of opting for a last minute, all inclusive tour is that you can literally "book and go". Because the tour will normally include flights, hotel and some (or all meals), there's no need to worry about large amounts of spending money or additional expenses. There are tours departing in the next few days, including the chance to stay in a seaside apartment in Puerto de Mogan (in the Canary Islands) or a trip to Mombasa, based at the 4* Neptune Paradise Beach resort. As long as you have an up-to-date passport and suitable travel insurance, you shouldn't have any problems with a last minute booking.
If you want a holiday you'll never forget for far less than you would normally expect to pay, a last minute deal is just the thing. Everything from cruises to safaris, ski trips, sun 'n' sea breaks, city breaks and more are all available at significantly discounted rates. With up to 70% off the standard cost of a holiday package, when you book with us you are able to take advantage of great offers on a budget. Take a look at the luxury spa facilities which come as part of the package when you stay at a beach-side retreat in Halkadiki; or relax with a few days away at the high-end Electra Palace 5* complex in Rhodes.
Unexpected pleasures!
Booking a last minute break often means seizing the opportunity to visit somewhere new which you may not have previously considered. Even if you are a seasoned traveller, there will still be places or experiences not yet explored. Many people find that a last minute break encourages them out of their comfort zone: perhaps to try something fresh or visit a destination they might not have previously considered. Have you considered a trip to Cambodia? The Navatu Dreams Resort and Wellness Retreat, located in beautiful Siem Reep, will provide an unforgettable experience; and with up to 70% off the usual cost, exotic travel can be enjoyed even on a modest budget.
Top 5 places to go for a last minute tour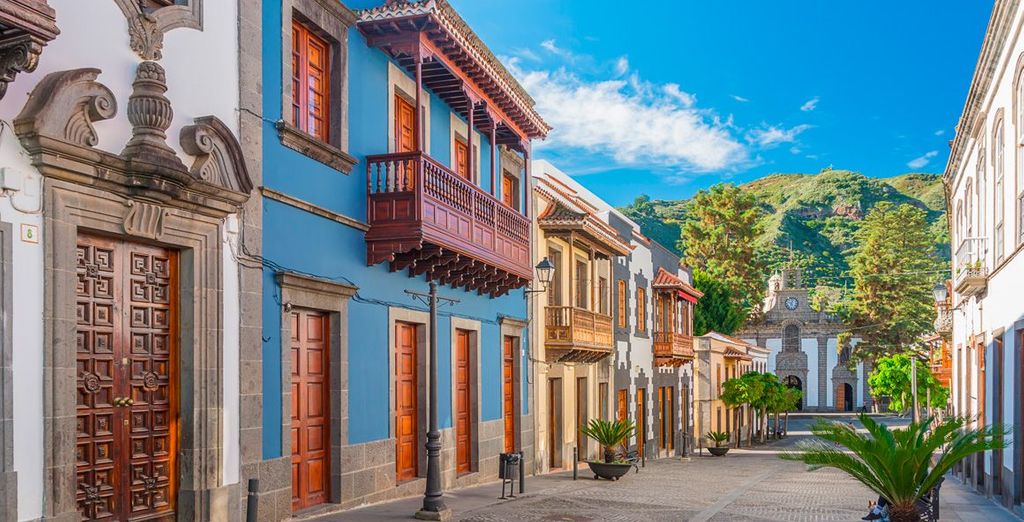 1. Gran Canaria
A popular last-minute destination, Gran Canaria takes only around four hours to reach by plane from the UK. Located close to the African coast, Gran Canaria benefits from warm temperatures, even in the depths of winter. With stunning beaches and plenty of appealing coastline, it's the perfect place for a beach holiday. There are opportunities for shopping, as well as water sports and adventures, inland tours and a chance to soak up the local culture.
2. The Maldives
Well-known for absolutely fabulous beaches and crystal clear ocean, the Maldives are well-known as a premium holiday destination. Perfect for a beach break, it's also a fantastic location from watersports: from sea fishing through to diving, snorkelling and sailing, the Maldives has opportunities for you to do it all. As well as wonderfully remote resorts, there are also bustling towns where visitors have the chance to enjoy local cuisine, shopping and a variety of historical attractions
3. Greece
Whether you like the idea of an all-inclusive hotel break, or would prefer a tranquil break in a villa, Greece has something to offer. Amazing food and a friendly culture combine with striking scenery, beaches and a range of attractions. If you like vibrant nightlife, we recommend Mykonos and Ios for nightlife; and some of the Rhodes resorts for the perfect family holiday.
4. The Algarve, Portugal
A traditional location for anyone wanting some winter son, the Algarve has it all. Great scenery, sandy beaches and plenty of restaurants, pubs and clubs, many of the resorts in this popular part of Portugal provide unforgettable holiday experiences.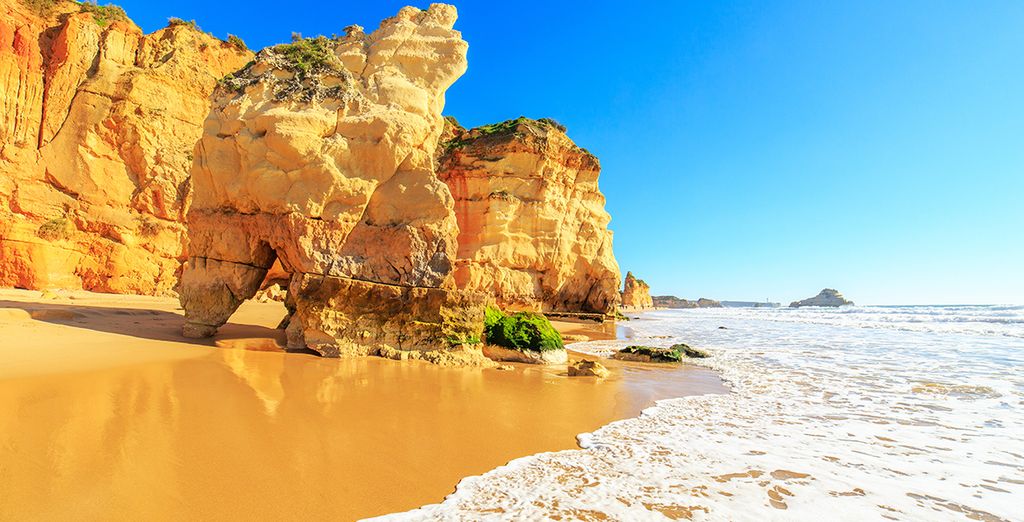 5. Barcelona, Spain
Why not surprise the family or a special someone with a last minute, all inclusive city break to Barcelona? History, culture, fine dining and vibrant streetscapes combine to make this Spanish city an amazing destination.
Which hotels to choose for your last minute, all inclusive tour
There are many different options for last minute breaks, and with up to 70% off when you book through Voyage Prive, you can afford to consider more distant locations. Specialising in luxury breaks, Voyage Prive's private sales allow you to pick from a range of stunning destinations.
An all-inclusive break means you can leave all the organisation to us! When you book an all-inclusive package, flights, hotel accommodation, transfers, meals and (depending on the tour) beverages are all usually included in the cost. Not only is this type of holiday straight-forward to book, it also frees up visitors from the need to cook, clean or spend hours on the phone trying to organise trips or events - simply turn up and enjoy the experiences your destination has to offer.
Luxury hotels have a wealth of facilities that can absolutely transform your holiday experience. From stunning views through to private beaches and swimming pools, spa facilities, high-end dining and entertainment, a luxury hotel provides so much more than simply accommodation. If you value quality and impeccable service, a 5* hotel is always a wise choice.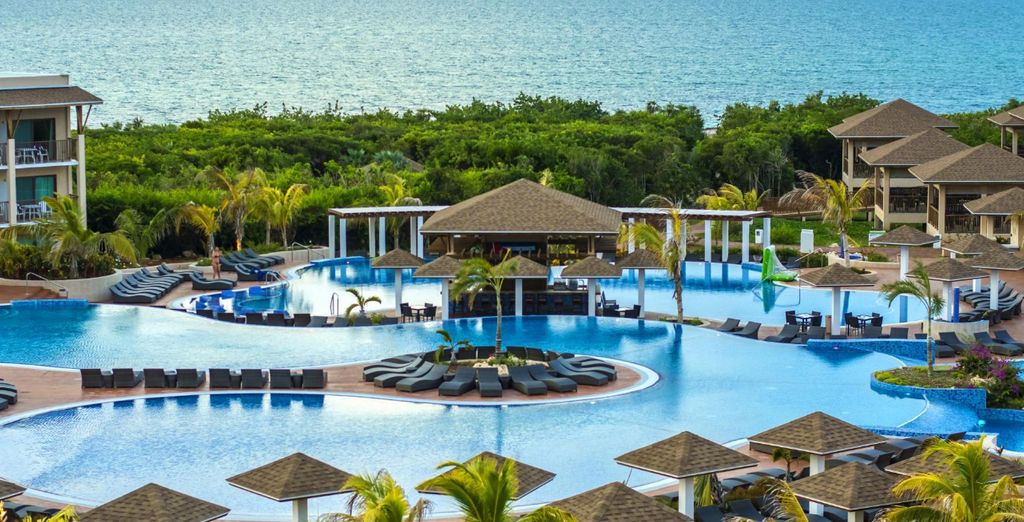 Practical information to organize your all inclusive tours
When is the best time to holiday abroad?
With so many destinations to choose from, when you holiday with us you can pretty much be guaranteed great weather all year round. We are happy to advise on a destination that will give you winter sun, summer sun or anything in between!
How much money will I need?
If you book an all-inclusive tour, the only additional money you'll need will be to pay for souvenirs, meals out and excursions which aren't included within the tour. You'll probably need a combination of cash and cards: remember to check for card charges when using your credit or debit cards abroad.
What to bring back from your holiday?
Obviously what you bring back is up to you, but remember that there are various restrictions on what can be brought back to the UK. As well as the more obviously prohibited items (such as firearms, explosives, knives etc), there are also a variety of foodstuffs, beverages, medicines and plants which can't be legally brought back.