Ski Holidays for the Family
Taking the family on a skiing holiday is a great way to make memories and teach your children skills that will stay with them for life: skiing is pretty much like riding a bike, once learned it is never really forgotten.
Family Friendly Ski Areas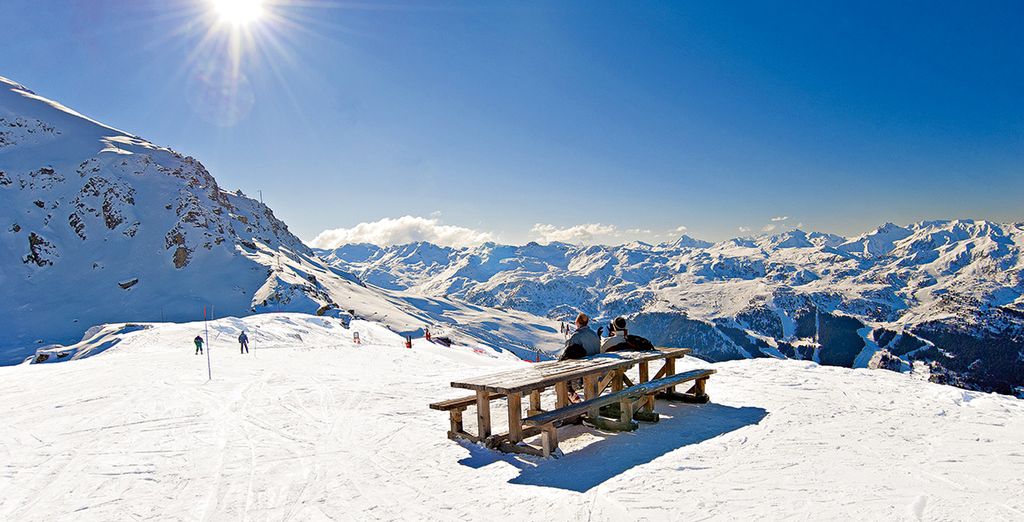 The Alps in France are home to some of the most sumptuous and luxurious ski lodges in the world, catering to A-listers, royals and the super rich. This is because there is a long tradition of skiing in the country, and hoteliers are expert at providing exactly what is needed. But you do not have to be either super rich or royal to enjoy skiing in France: there are plenty of family friendly ski resorts too, where you and your children can enjoy the nursery slopes until you are all confident enough to try your hand at the blue routes.
Switzerland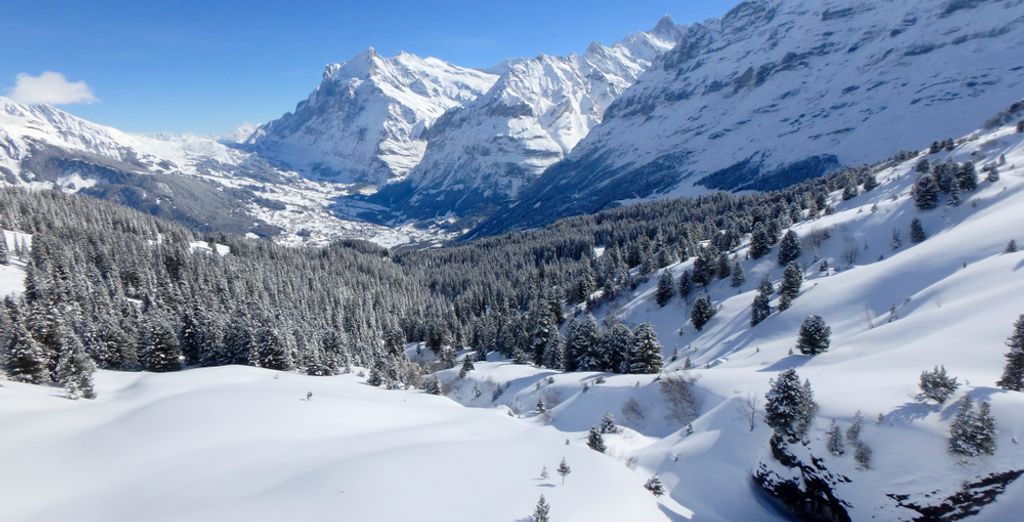 Home to the Swiss Alps, skiing in Switzerland is a way of life and, often, a method of commuting to work, school and town. There is an enormous range of snow resorts catering for everyone, ranging from hedonistic leisure skiers to Olympic quality athletes to family bumblers, stumbling around the baby slopes, falling over often and having tremendous fun and making memories!
Family Skiing Holiday Accommodation and Hotel Offers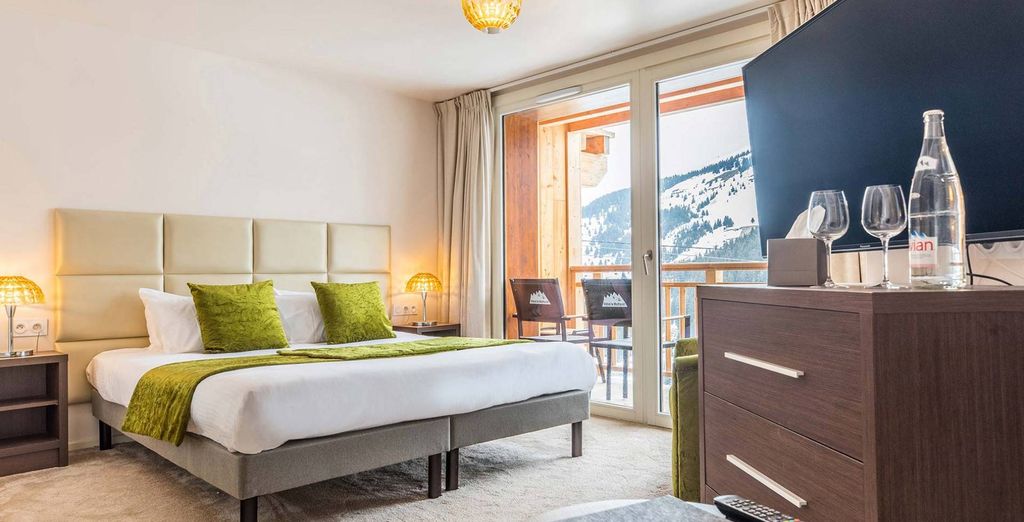 Bring the whole family to this comfortable and attractive hotel, taking advantage of a comfort suite with two bedrooms so everyone has the space they need. There is a coffee machine to get your mornings off to a great start, a private balcony from which to admire the beautiful views, and a television for those who need to catch up with their favourite shows. Dining options range from French and International cuisine, to down-home barbecue tastiness that is sure to be a hit with even the fussiest diners. Relax in the lounge with an open fire, work up a sweat in the fitness suite or cool down with a leisurely visit to the spa.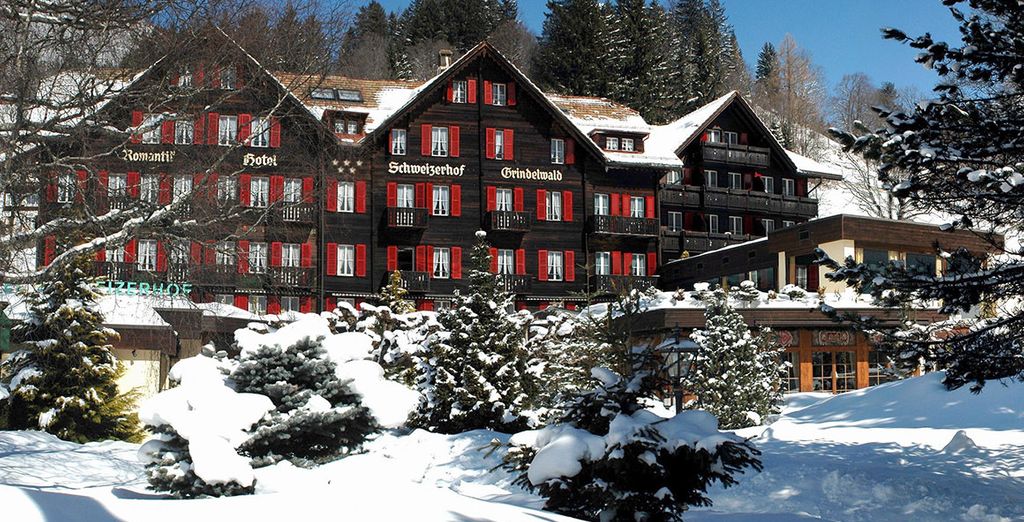 This hotel offers luxury skiing holiday experiences to singles, couples and small families, with beautifully appointed rooms, haute cuisine as standard, and an indoor swimming pool and spa. Set dramatically against the Eiger, this location deserves the name Romantik, and is sure to be the basis of some wonderful family memories and photographs as you explore the nearby slopes which range from nursery level all the way to black routes.
Hotel Ibiza 3*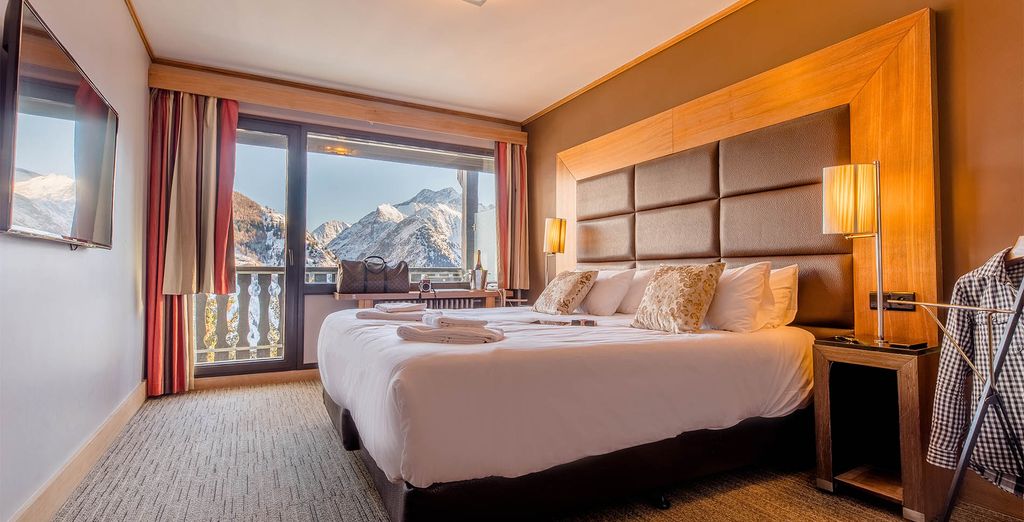 With enough room for the family to come along and enjoy a skiing holiday, this charming wooden-lodge-style hotel is cosy, warm and not to be confused with the Spanish island! There is plenty of nightlife for couples and teenagers, as well as restaurants and shops for those with younger children. The hotel provides a shuttle to the nearest ski lifts – but you could just as easily walk it, it is so close! There is an indoor pool and a sauna for relaxing after a day learning how to ski and putting yourself through your paces, before you head out for some evening entertainment: a live band and a DJ to get your tired limbs dancing before bed!
Best Times for Skiing Holidays with the Family
Obviously, you will need to fit your holidays around the children's school times and any exams that they might be sitting or studying for. The best way to make sure that you get the best possible deal in the limited times you have available, is to sign up with Voyage Privé and ask to be sent alerts when your chosen destinations and times have dealing in operation. This will ensure that you get the best possible deal for your family skiing holiday!
The Voyage Privé Expert's Opinion on Family Skiing Holidays
Taking your family skiing is a wonderful way to show your children how you cope with adversity and struggles. If they pick up skiing before you do – and they probably will, children learn easily and are much lower to the ground so it does not hurt them as much when they tumble down! – this will boost their confidence and (hopefully) teach them empathy towards their parents. The memories and the photographs will last a lifetime!
Practical Information about Family Skiing Holidays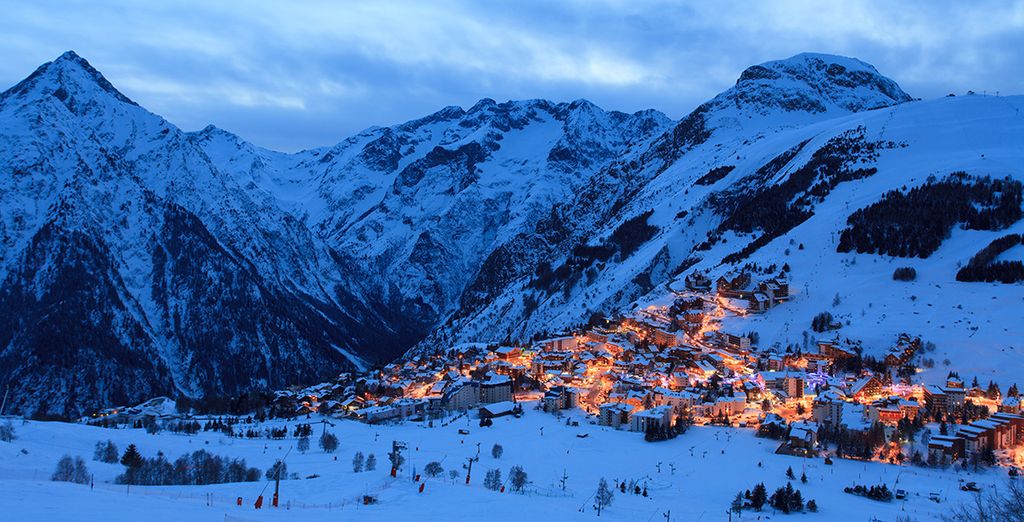 Bear in mind that travel is always more difficult with young children, and be sure that they are old enough to remember the holiday: if they are too young, then you are simply making traumatic memories for yourself and your partner!
Ski equipment must be rented on site, unless you own your own equipment, in which case you must consider carriage costs and the logistics: especially if you are using one of the budget airlines which tend not to allow outsize luggage. Consider which option to go for, and also think about where to keep your skis, poles and boots when you are not on the slopes.
How to Get There
France and Switzerland – and many other skiing destinations – are easily accessible by plane, with international airports a mere bus- or train-ride away from your resort of choice. Within Europe you should be able to travel entirely by train or bus – or even by car if you prefer to drive. Do check that parking is available and that the roads will be passable closer to your chosen hotel – you may need to park further down the mountain and travel by cable car or funicular if necessary.
What to Pack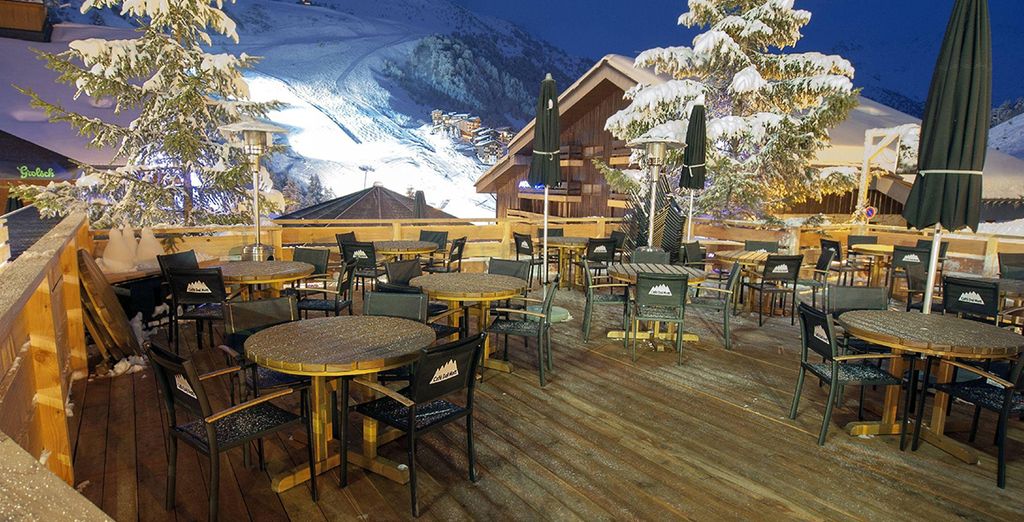 Plenty of changes of clothes are a must for when you are on the slopes – you will fall often (usually nothing worse than sitting down abruptly!) and the snow will eventually soak through and numb your posterior! Wearing plenty of thinner layers can help to delay this process, and a nice hot shower or sauna once you are finished for the day will soon restore feeling and warmth. Woolly hats or perhaps helmets for the children – some resorts will not let children under 18 ski without head protection, while others insist on it for all – scarfs and gloves will keep the snow off your hands and away from your neck and head. Thick socks are a must, both because of the cold and because ski boots are heavy, rigid affairs that can rub and cause blisters without padding.
What Budget to Plan
Treats like hot chocolate, mulled wine and immense open sandwiches can add up over the course of the day, and all that skiing will raise tremendous appetites. If you are skiing for a week, bring at least one hundred euros per day for the whole family's food and any snacks and treats. Plan to buy a ski lift pass that will cover all the days that you need it for: that way once it is paid for you do not have to worry about it any more. A family skiing holiday is a treat for all, so why not allow a generous budget so you all have a wonderful, hedonistic time?
Want to enjoy a family time skiing? Check all our ski offers !
FAQ Family Ski Holidays
Voyage Privé has exclusive offers only for its members. If you want to take advantage of family ski holidays offers at incredible prices, simply register for free !
The Cortina Family Resort & Spa in Italy is ideal for families with spacious rooms, half-board package, restaurants, a spa with indoor pool and a children's club. Just a few metres from the ski slopes of Praloup in France, the Appart'Hotel PraLoup Les Bergers Resort offers spacious and modern studios with all the facilities you need for a family stay and a small balcony.