Beach Holidays in Europe



Table of contents
Many of the world's most beautiful beaches await across Europe. From sun-kissed islands to vast expanses of golden sand, these beach holidays are the ultimate in relaxation. Whether you're hunting for five-star luxury or a secluded spot, you'll discover your next holiday here. Choose from spectacular seafront resorts and exciting family retreats at Voyage Privé.
The top 5 beach destinations in Europe
1. Sorrento, Italy
This high-pedigree locale has a strong tradition as a breathtaking coastal retreat. Holidaying poets and artists have long been drawn to its historical streets. It remains just as enticing now as ever, with wonderful piazzas to wander and gorgeous coastal scenery to take in. Even better, the food is divine, with romantic specialities like spaghetti with clams.
2. Krk, Croatia
Nicknamed the "Golden Island", Krk is an island destination with stunning beaches. Perfect for sleepy vacations amid vineyards and seashores, it takes a top spot for its ease of navigation. As Croatia's largest island, it's also among the most fascinating, thanks to popular beach resorts and its captivating ancient history.
3. Algarve, Portugal
Home to spellbinding sea caves and gorgeous golden beaches, the Algarve is a truly special place. Explore the rich history of its ancient settlements along the coast and indulge in some of Europe's finest sea views. In summer, the Algarve bursts into life with a vast array of attractions, from thriving nightlife to quiet, protected wetlands.
4. Ibiza, Spain
The perennial queen of island vacations, Ibiza is much more than its DJ-ing reputation. Sure, some areas pop with the party lifestyle during the high summer season, but others remain romantic. Head off the beaten track to uncover special beach-bound afternoons in sleepy rural hamlets.
5. Santorini, Greece
It's hard not to fall in love with Santorini's picture-postcard cliffside settlements. For all of the island's dazzling glitz and glamour, it's also home to some secluded ancient landmarks. Explore Grecian legends one minute and dine in the best Aegean eateries the next.
Our best beach hotels in Europe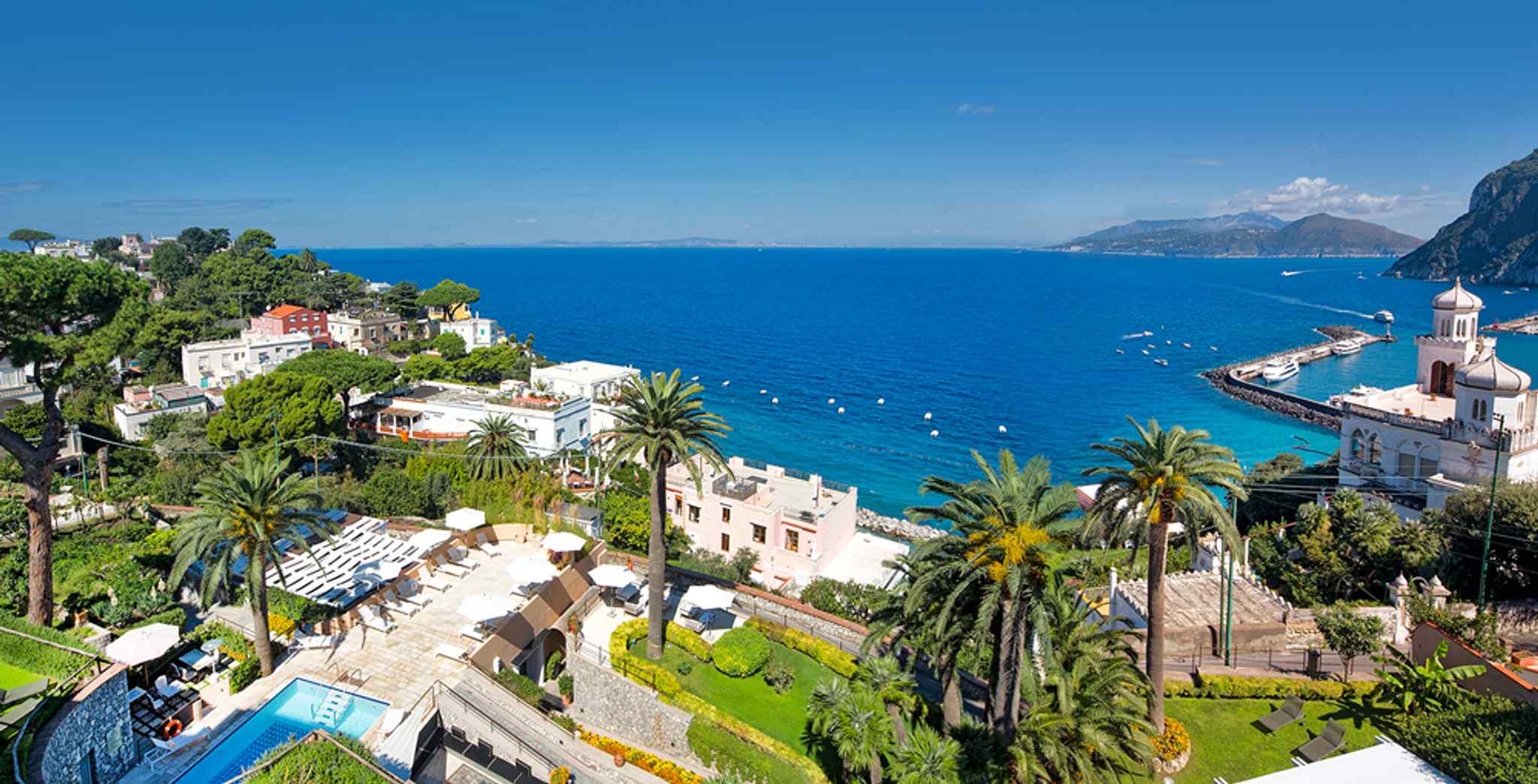 Enjoy a luxury stay in this stunning and central hotel overlooking Sorrento's Marina Grande. It is sprawled across a pretty 20th-century hillside villa and packed with pretty designer furniture and eye-catching artwork. Aside from its sumptuous sea views, this hotel boasts an exceptional dining experience in the creative Ziqù Restaurant.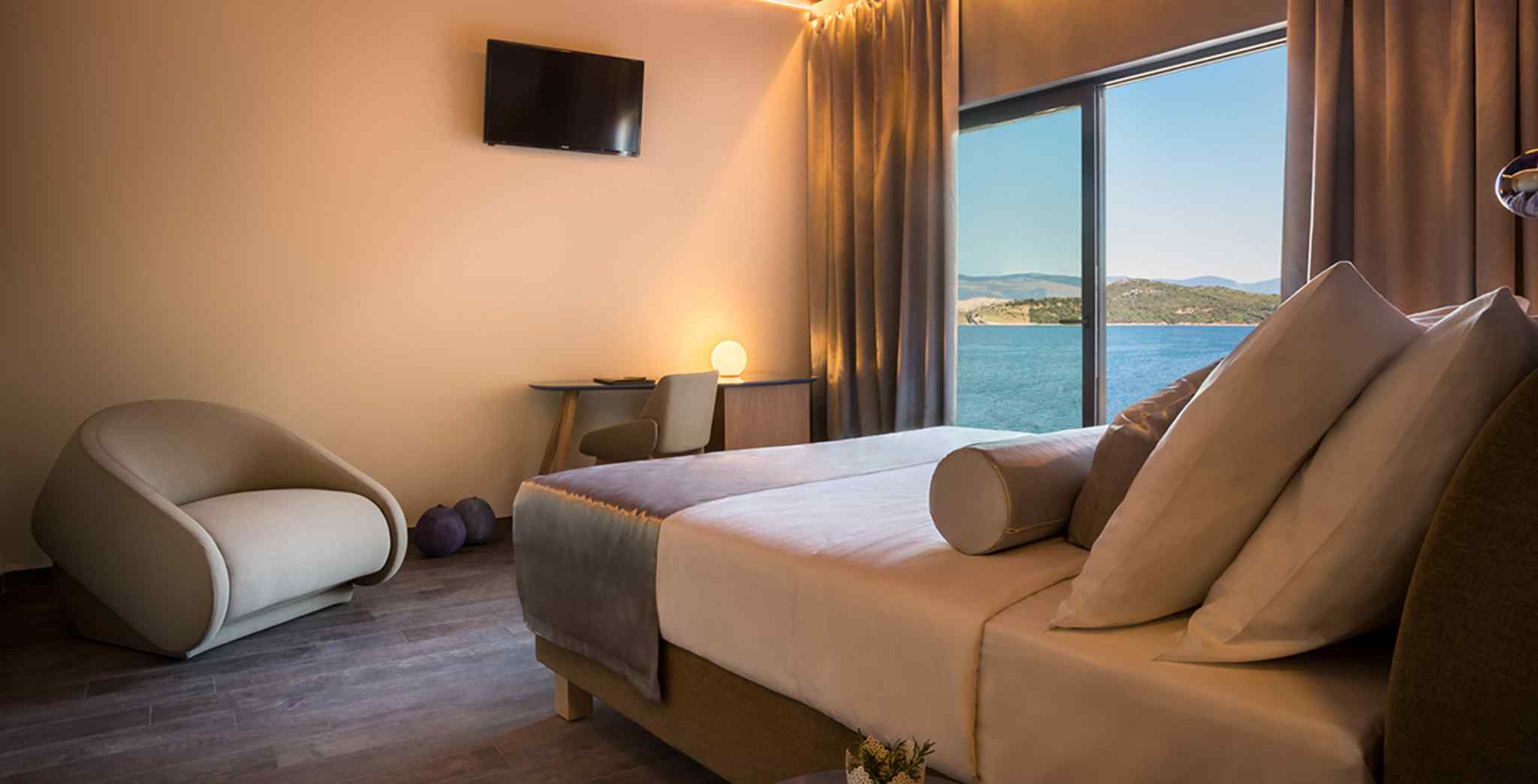 This cosy Krk-based retreat is among Croatia's most romantic seafront offerings. Named after a local wine, the hotel is close to spectacular vineyards and offers wine-based excursions. What's more, guests can wake to the sound of the lapping waves on the shoreline nearby.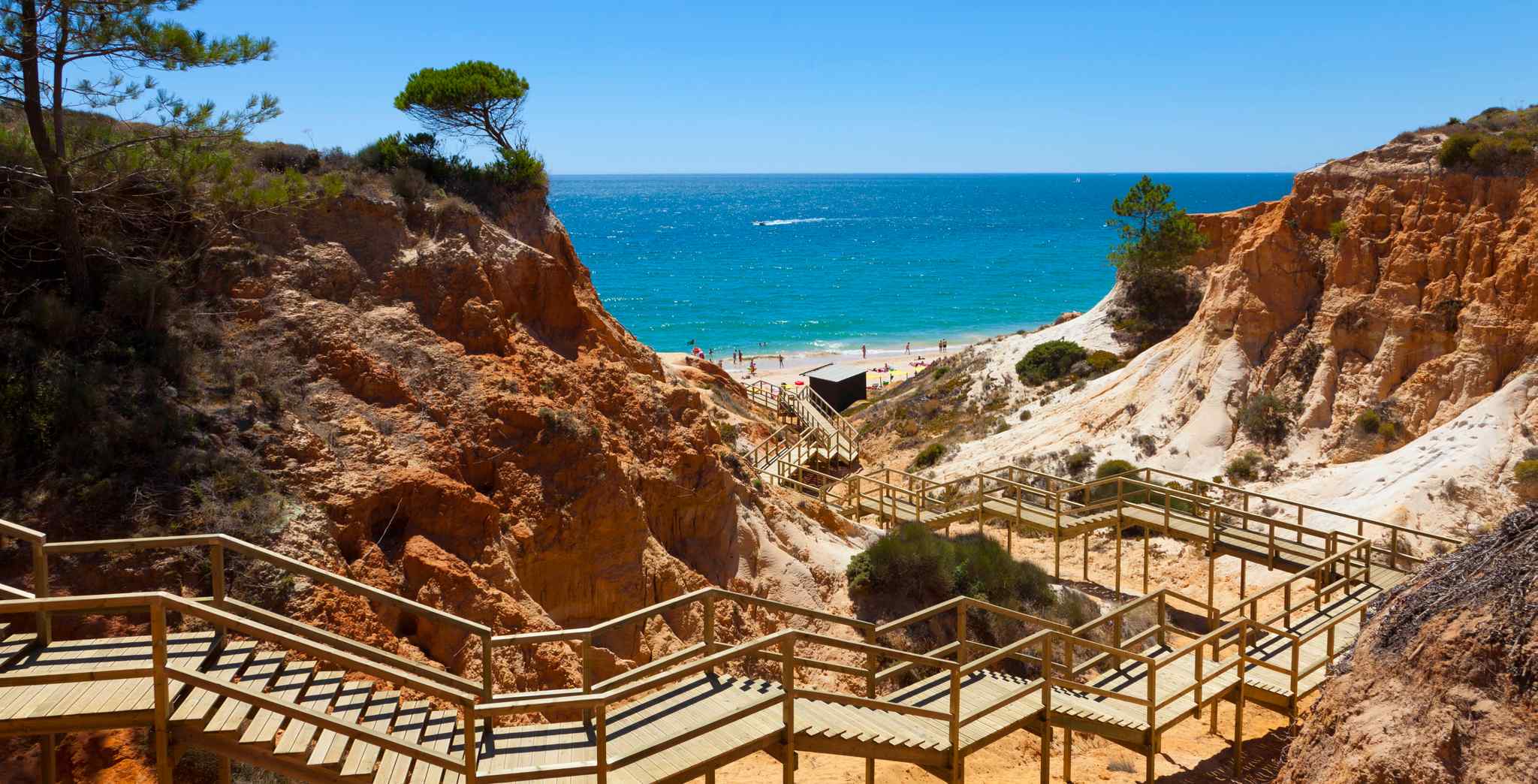 This incredible Algarve-based resort overlooks the scenic Praia de Falésia Beach. Each of the hotel's elegantly designed rooms is furnished with pine-inspired furniture to reflect the scenic surroundings. First-rate dining, super swimming pools and pampering spa facilities are all at hand for a memorable stay.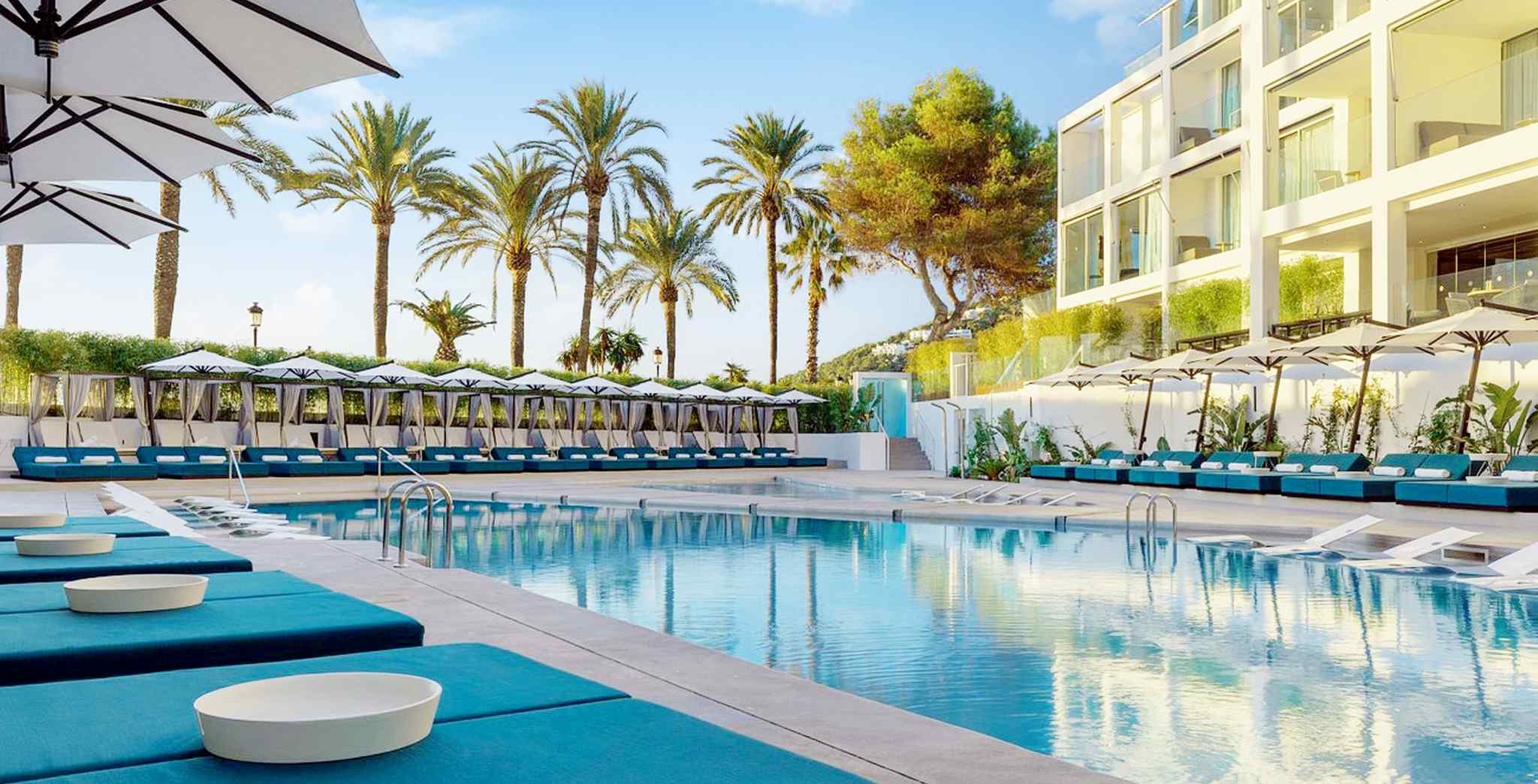 This tropical-inspired resort features plenty of swaying palm trees and tiki-like terraced bars. Nestled in the popular Santa Eulalia area, glistening seashores and trendy dining spots are right on your doorstep. The resort includes a number of exquisite facilities, from spa treatments to private plunge pools.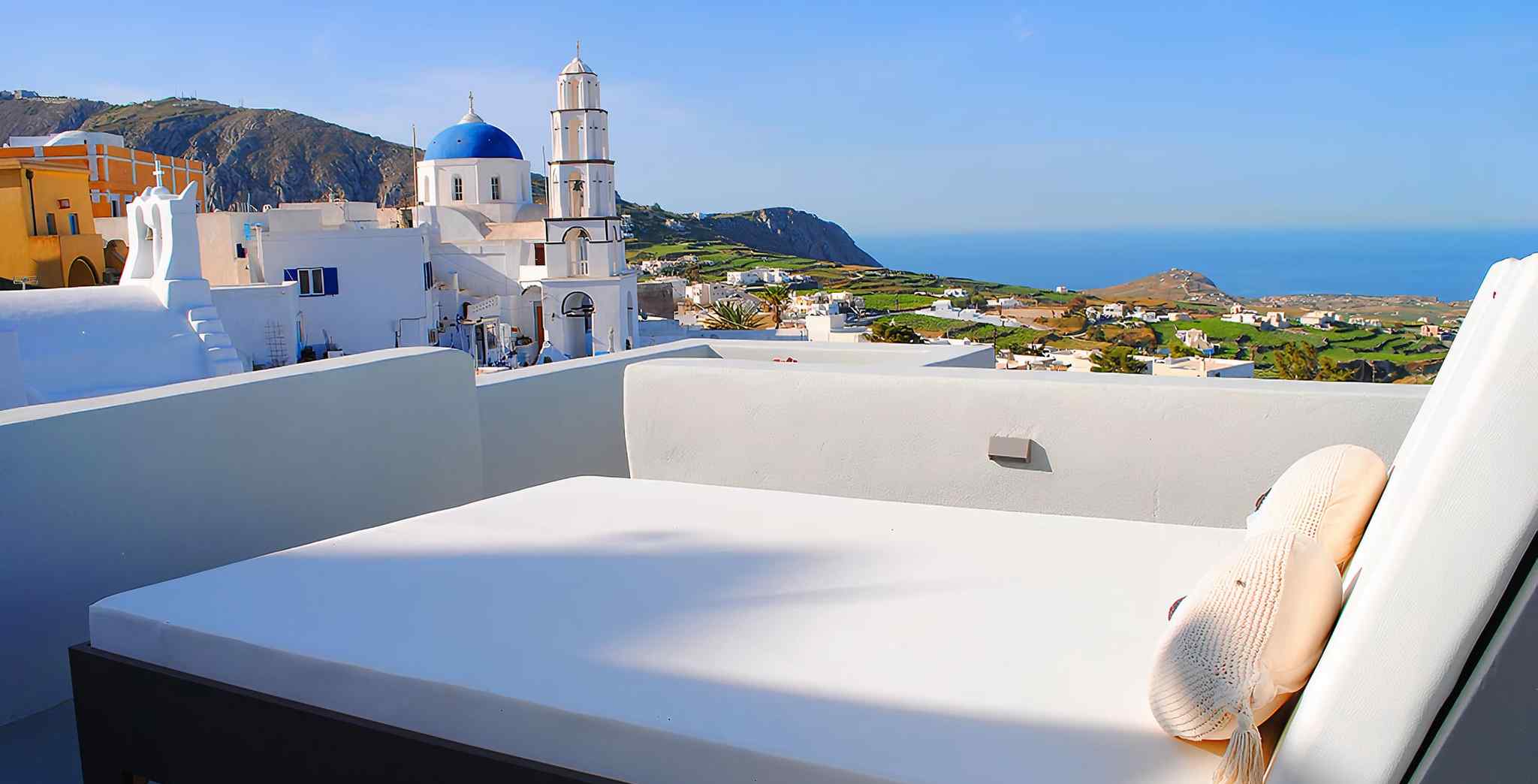 This unforgettable hotel is situated in pretty Pyrgos Kallistis and features traditional rooms hewn into the rock. Stunning Aegean furnishings can be found throughout, and there's a sun-soaked roof terrace to absorb the sun and sea views. Guests can pick from dazzling rooms or self-catered villas for a delightful stay on this island oasis.
When is the best time to go on a beach holiday in Europe
Europe's beaches burst with life throughout the summer season. Prices rise with the temperatures, along with crowds in noted beauty spots. However, you can often find exceptional deals during the shoulder seasons in spring and autumn. Then, you'll generally find that the prices are reduced and crowds are less likely at tourist spots. The weather is often more favourable for coastal hikes while the waters remain warm. While beach resorts make exceptional winter escapes, many sites close for the season. Restaurants in villages and small towns, in particular, often put up their shutters from November. On the upside, you'll receive a more intimate and secluded winter stay.
Going on a beach holiday in Europe
You can find exceptional flights deals to our beach-bound destinations with hotel connections, too. If you'd like to explore more secluded reaches in hotspots like Ibiza and the Algarve, a rental car is recommended. This will give you the ultimate freedom to discover serene beaches and spectacular coves. Many of our beach holidays can be visited by sea ferry, too. Destinations like Santorini and Ibiza are best explored by boat to fully discover the islands' charm.
Enjoy your beach holiday in Europe
European beach holidays are perfect for all kinds of travellers. Explore romantic destinations oozing with sophistication, like the Amalfi Coast, or simply dine to heart's content by the Mediterranean. Europe is both a couple's dream getaway and an exciting family-friendly destination. Explore ancient ruins on a Greek island adventure or simply relax on the stunning Algarve coast. Party-going groups are well catered for with lively resorts in Ibiza, Majorca and Galicia. If activities are more your style, enjoy volcano hikes and cove kayaking amid crystalline waters.
The Voyage Privé travel expert's opinion on beach holidays in Europe
Discover astounding beach locations to enjoy with your family, friends and partner in Europe. From cherished summertime escapes on dreamy island locales to culinary hotspots, beach holidays are the perfect release from everyday stress. What's more, you'll find a wealth of stunning destinations that are open for shoulder seasons, too. Beat the crowds or enjoy a tranquil winter escape on golden shores with a cocktail at hand.