Weekend Deals in Bristol



Table of contents
Bristol is a port city bursting with creativity. Home to world-class galleries, Banksy-originating street art and classical treasures, it has much to offer the weekend visitor. Bristol is also home to some of the country's most exciting restaurants and bars. This romantic getaway is just moments from the countryside, offering ample outdoors excursions and waterfront treats.
5 things to see/do in Bristol
1. Brunel's SS Great Britain
This mighty 19th-century ship dominates the Bristol marina. You can board this stunning vessel to explore its cabins and fascinating history. More than just a simple museum, you can walk under a glass 'sea' and climb the ship's rigging (Go Aloft!).
2. M Shed
This striking museum boasts an impressive array of Bristolian artefacts. From Wallace & Gromit figures to Banksy artworks, it's an interactive space that allows you to navigate tug and fireboats. You'll even find the mixing decks once used by Bristol's local heroes, Massive Attack.
3. Bristol Cathedral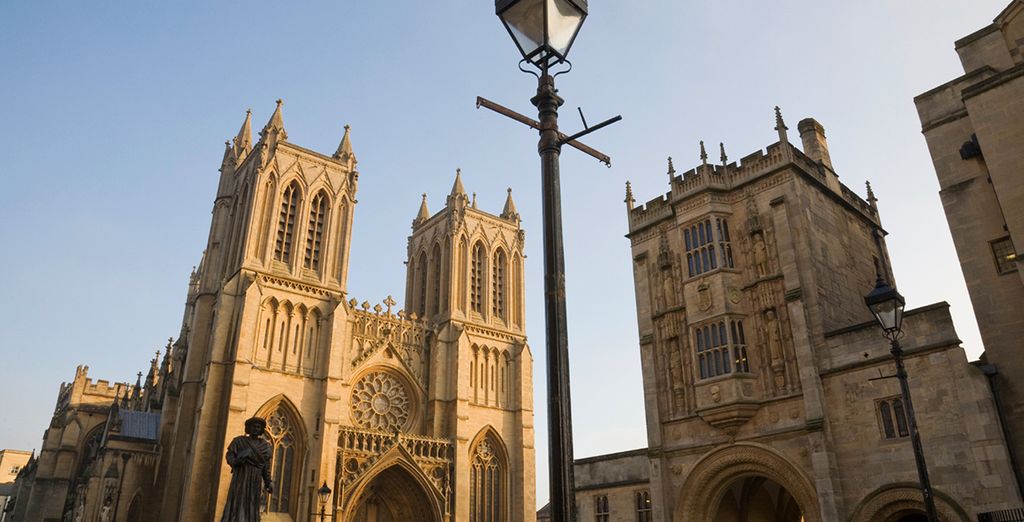 Founded in the 12th century, Bristol Cathedral was unfortunately damaged by a 19th-century fire. Still, this remodelled structure retains much of its old allure with plenty of Victorian flourishings. The choir, for instance, remains medieval, and it's a treat to explore.
4. Bristol Museum & Art Gallery
Bristol's premier art space is home to a few surprises. For one, the entrance contains work by Banksy, whose street art you can discover throughout Bristol. Inside, you'll find classics by Thomas Gainsborough and John Constable, among archaeological artefacts.
5. Clifton
Clifton was a wealthy 18th-century village formed by merchants based in the city. It's an elegant and historic region of Bristol packed with gorgeous Georgian buildings. This is where you'll find the Clifton Suspension Bridge, as well as a wide variety of plush and posh shops.
The best hotels for a weekend in Bristol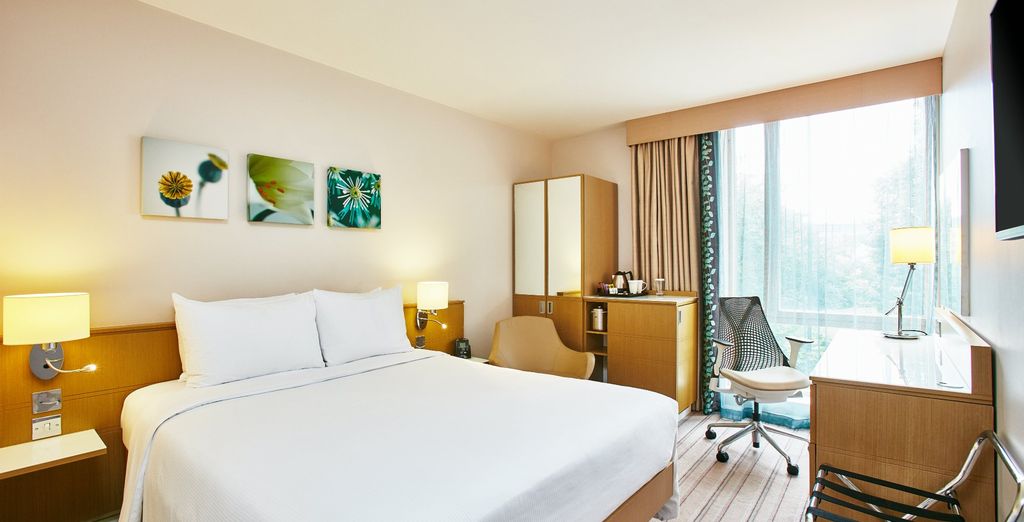 This chic and fashionable city hotel is perfect for weekend getaways. Centrally located with quick connections to first-rate restaurants, the Hilton Garden Inn offers modern rooms with bright interiors. It's also home to a fantastic bar for those post-sightseeing drinks.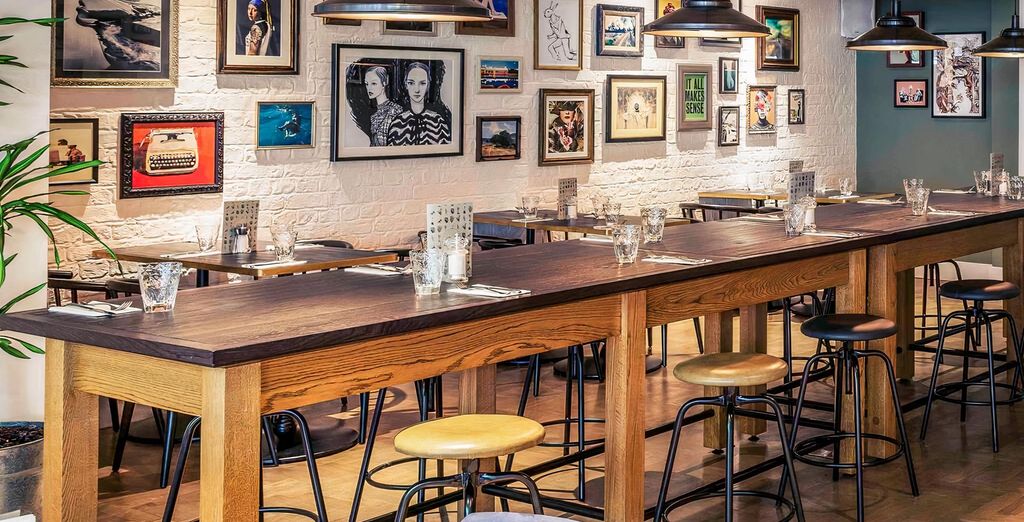 This charming Mercure hotel is located right beside the marina and the Old Vic. Rooms are bright, stylish and contemporary, with plush bedding and luxury amenities. The hotel itself offers delightful public spaces, with a well-stocked bar serving creative cocktails and local brews.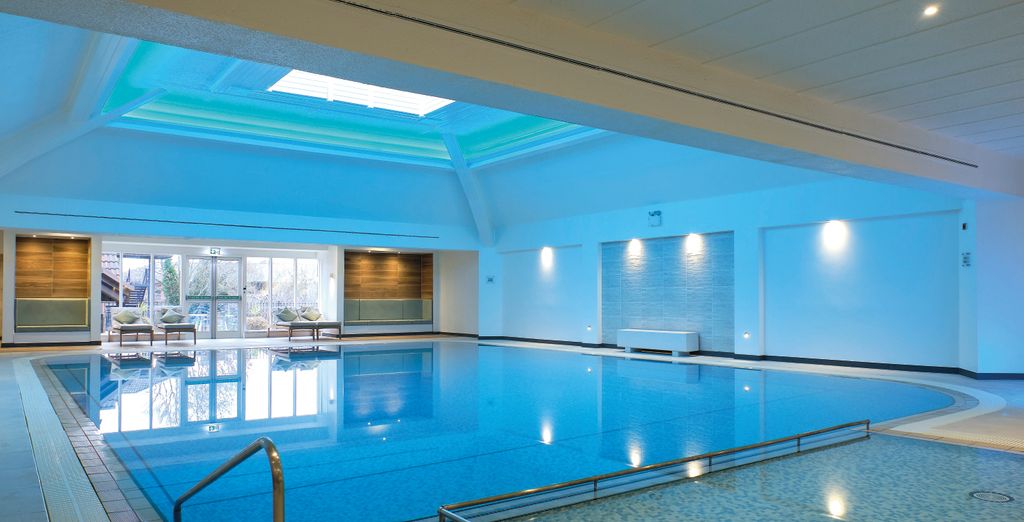 This charming spa hotel just north of the city centre is a fantastic weekend getaway. Enjoy the hotel's pretty grounds before travelling into Bristol to explore the city's treats. The Aztec's rooms are thoughtfully furnished with crisp whites and relaxing amenities.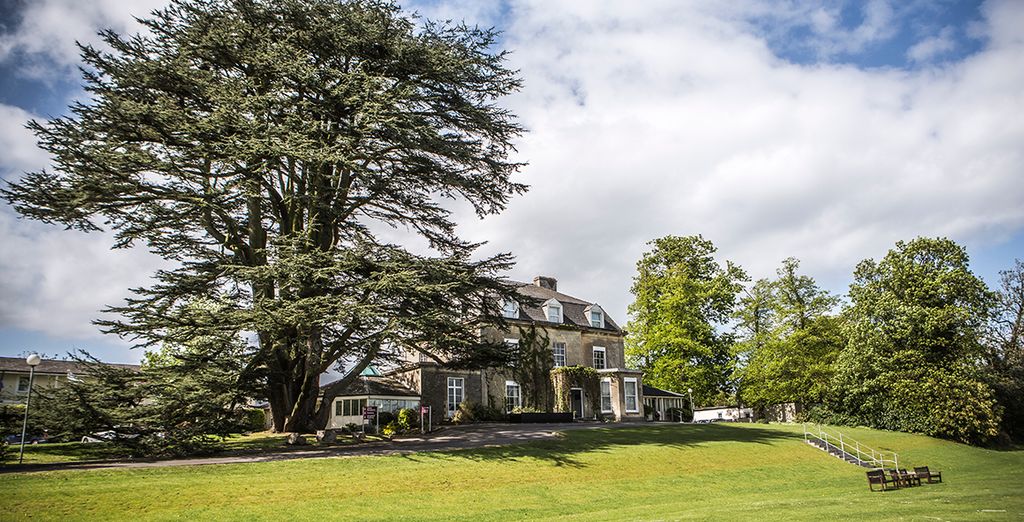 This beautiful 19th-century stone manor house is a beautiful setting for a getaway. Located outside of the city, the hotel offers some 18 acres of pretty countryside to explore. Rooms are charming with patterned throws and plentiful amenities.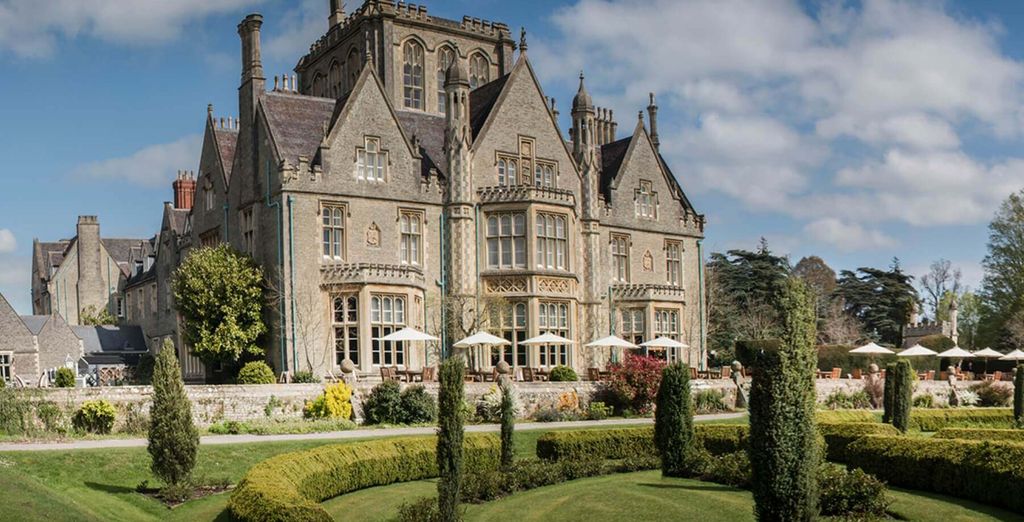 This splendid Victorian country hotel is a grand and opulent experience. Set within well-manicured gardens with impressive period decor, the hotels screams sophistication. Rooms are equally delightful with traditional British countryside furnishings to match the pleasant grounds.
Plan your weekend break in Bristol
The best time of the year to go to Bristol
Bristol is charming all year round. Nevertheless, summer remains the peak tourist season. This is when the weather is the warmest and the streets are brimming with life. You'll find plenty of outdoor festivals, festivities and markets, including craft cider fares and art events. Harbourside bars are at their best basking in the sunshine, and the canals and rivers open up to water-based fun. Other seasons can be equally charming, especially winter when the city bursts to life with Christmas lights and festive spirit.
Going to Bristol at the weekend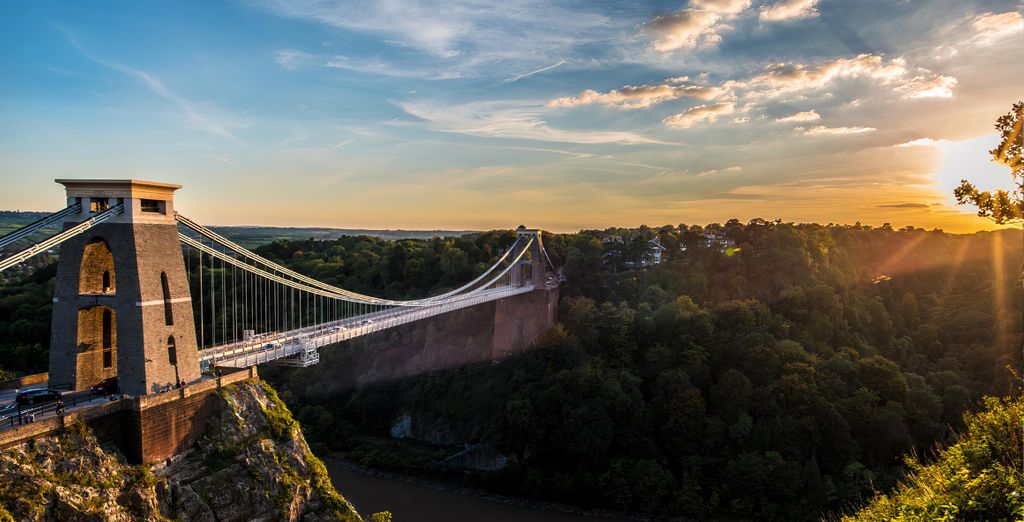 Bristol Temple Meads train station is among the most popular means to reach the city. Located just southeast of the Old City, it's a convenient way to travel with connections to London and beyond. Trains are frequent throughout the weekend, with early and late connections through Sunday. You can also navigate the city by car. To avoid queues and parking nightmares, why not use one of the city's convenient park and ride options? Bristol Airport also services the city by air, with connections to the city within 20 minutes by car and 45 minutes by rail.
Where to eat? The best districts and restaurants
Bristol is a buzzing and vibrant gastronomic capital. Home to numerous Michelin-starred restaurants, you'll find everything from modern English cuisine to fusion and world flavours. Many of these, and other excellent eateries, can be found on Museum Street and Corn Street. Street food has also become increasingly popular over recent years, with the Harbourside providing one of the best spots for vibrant outdoor eats.
Nightlife in Bristol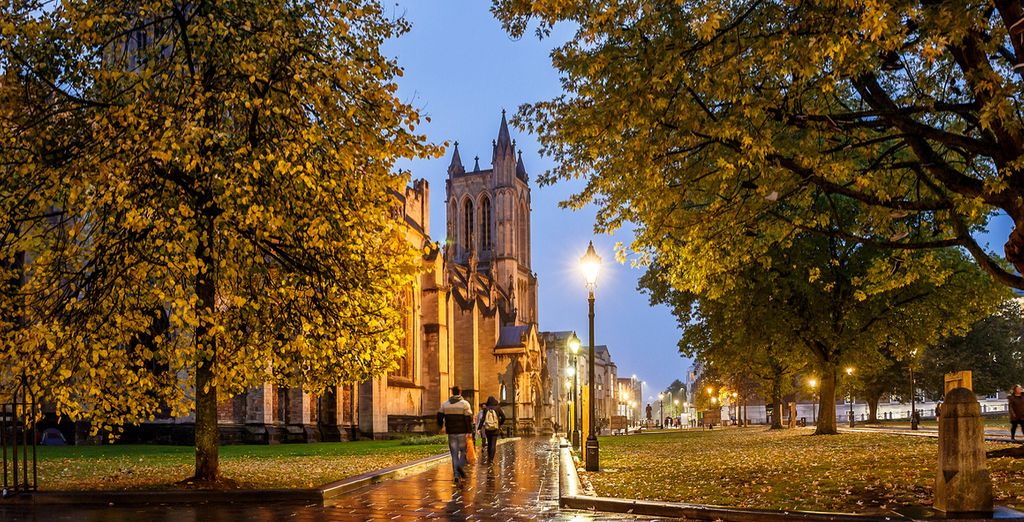 Bristol has a vibrant nightlife that suits a wide variety of tastes. From romantic waterfront restaurants to cosy, old-school pubs, there are plenty of places to wind in the evening. As for nightclubs, Bristol is the home to a legendary music scene. Popular spots include the Island, Lakota, Cosies and the Black Swan, institutions of Bristol for the young and party hard.
Our practical advice for a weekend in Bristol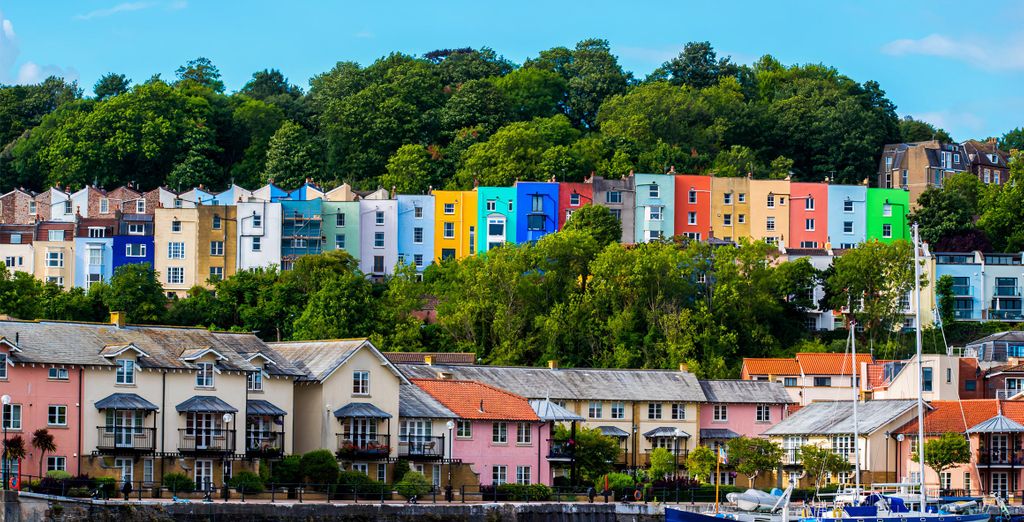 What to pack for a weekend in Bristol?
Good walking shoes are a must if you intend to investigate Bristol's historic streets and suburbs. If you're planning to hit the pool, bring a swimming costume and pack-away towel.
What budget to plan?
Bristol is a very modestly priced city, although you may want to splurge at one of its fine dining establishments. As for hotels, weekend getaways can be booked both in advance and last-minute. Find the best deals at Voyage Privé for savings of up to 70% off.
Useful information before going to Bristol
Bristol has few peculiarities to get used to. However, you'll find a unique printed currency here that's sure to intrigue. The Bristol pound works just like the Pound Sterling, but it's much more colourful in design. It's not legal tender, but you'll find plenty of participators in Bristol.