Best hotels in Paris



Table of contents
Discover Paris by booking your hotel on voyage-prive.co.uk ✅. Read hotel reviews and choose the best hotel for your holidays.
Our best hotels in Paris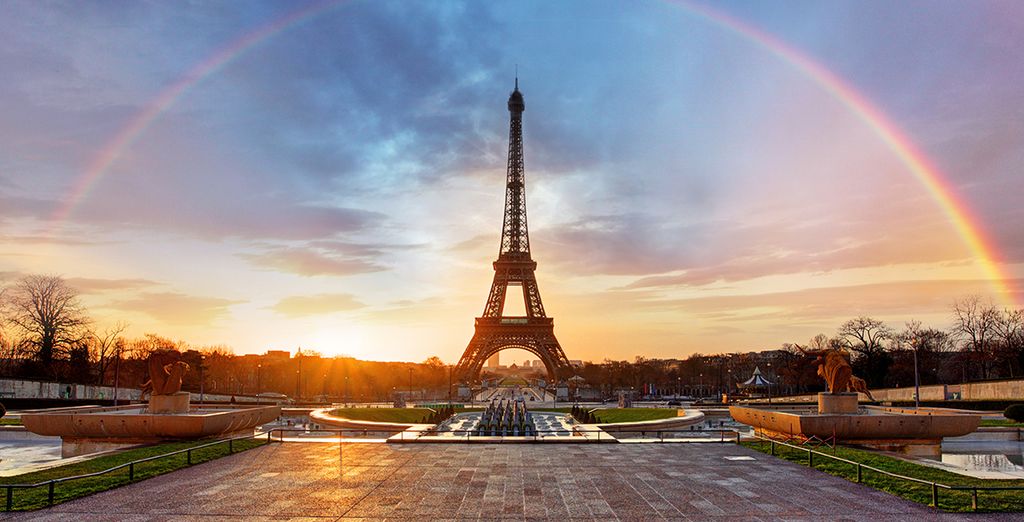 1. Les Jardins du Marais

This atmospheric and historic hotel offers guests a luxury, private sanctuary in easy reach of all of the city's major attractions. Located within a maze of narrow medieval streets, you will find an array of charming boutiques, hidden art galleries and candlelit restaurants on your doorstep.
2. Louison Hotel

If you're looking for somewhere that oozes classic Parisian charm, look no further than the Louison Hotel. A former royal family residence, this hotel offers all it guests the chance to experience classic Louis XIV style in the heart of the left bank.
3. Hotel Daumesnil-Vincennes

Located next to the magnificent Castle of Vincennes, the Hotel Daumesnil-Vincennes lets guests experience a different side to the city of lights. The peaceful setting close to both the zoo and botanical gardens offers a welcome break from the hustle and bustle. For those craving the city sights, the Metro can deliver you to the heart of Paris in just 15 minutes.
4. Regent's Garden Hotel

Just 10 minutes away from the Arc de Triomphe, the Regent's Garden Hotel couldn't be in a better location for sightseeing. After a day spent exploring the city, you can kick back in the hotel's luxurious bar or its tranquil private garden.
5. Hotel Concorde Montparnasse

Experience modern Paris in style at the Hotel Concorde Montparnasse. This contemporary hotel offers breath taking views of the Eiffel Tower from many of their comfortable bedrooms. Located in the new Montparnasse business district, this is ideal for business travellers.
6. L'Hotel du Collectionneur

Decorated in true Art Deco style, the L'Hotel du Collectionneur is the perfect base for a romantic break. Centrally located within the entertainment and theatre district and close to the fashionable boutiques of the Rue du Faubourg Saint-Honore, you will always be at the heart of the action.
7. Hotel Plaza Tour Eiffel

With dozens of fascinating museums on its doorstep, culture vultures will love the Hotel Plaza Tour Eiffel. This cosy, modern hotel provides guests with a range of modern conveniences in a refined, elegant atmosphere.
8. XO Hotel

Opened in 2017, the XO hotel is the newest on our list. It perfectly blends lively public areas with relaxing bedrooms to give guests the best of both worlds.
9. Hotel Boris V. by Happyculture

Unique and stylish are two words that perfectly sum up the Hotel Boris V. Inspired by the life and works of a famous 1950 writer, guests can expect an eclectic mix of distinguished mid-century design with modern flourishes.
What services will you find in our Paris hotels?
Close to metro stations, with easy transport to all the main attractions
Concierge services to take care of your travel needs and recommend the best tours, restaurants and experiences
1. Knowledgeable, multi-lingual staff


2. 24/7 room service


3. Private and secure garage facilities


4. Secure luggage room
Hotels in Paris convenient for all kinds of traveller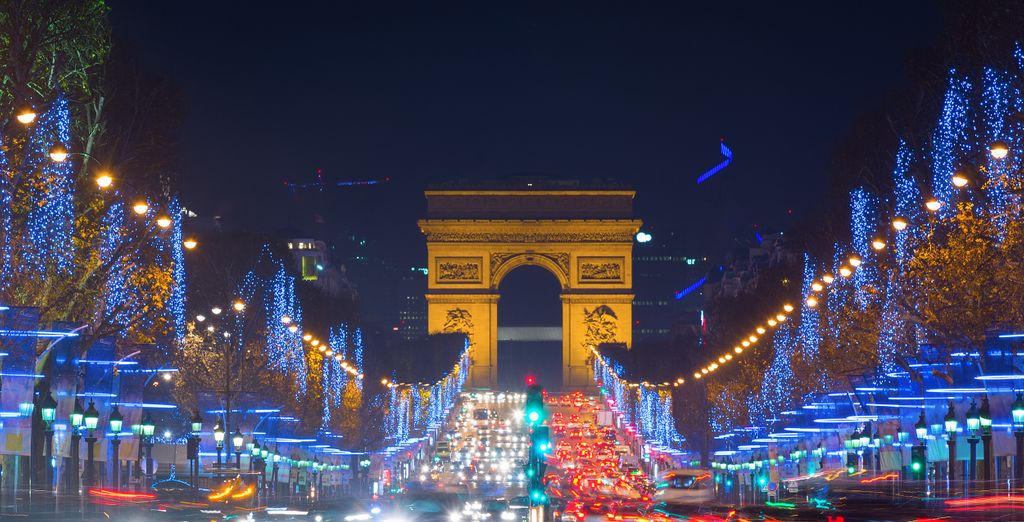 Whether you are looking for a romantic getaway, a gourmet tour of the city or the chance to just soak up the atmosphere, Paris makes the perfect city break. With Voyage Prive you are sure to find the perfect luxury hotel at exclusive rates, no matter what your plans are.
Explore the range of hotels we offer in Paris
Elegance is the name of the game in Paris and our selection of hotels is no exception. Whether you are looking for a modern, boutique hotel or one inspired by the refined opulence of years gone by, you are sure to find the right option for you.
For some last-minute luxury our exclusive deals could see you exploring the captivating city of lights in next to no time.
Paris: What should you bring for your hotel stay?
Paris is exceptionally easy to navigate on foot, but sturdy footwear and plenty of stylish layers are essential for keeping you warm and comfortable while you explore. Pack an umbrella too, as the rain con come down heavily at times.
Take advantage of being in one of the fashion capitals of the world and pick up some of the latest designer styles, just make sure your suitcase is big enough to bring them home again.
If relaxation is on the menu, don't forget to pack your swimwear and take advantage of your hotel's spa facilities.
Finding the best hotel in Paris: How to get there and secure your booking
Paris is easily accessible by both air and rail. Flying into Charles de Gaulle airport couldn't be easier, with regular flights from many UK airports. Alternatively, hop on the Eurostar at Kings Cross St Pancras and relax as you are whisked away to Paris Gare du Nord.
To book your luxurious getaway with Voyage Prive, register for free now and get access to hundreds of exclusive discounts on luxury city breaks and longer stays.
Get the exclusive opinion of the Voyage Prive travel experts on Paris hotels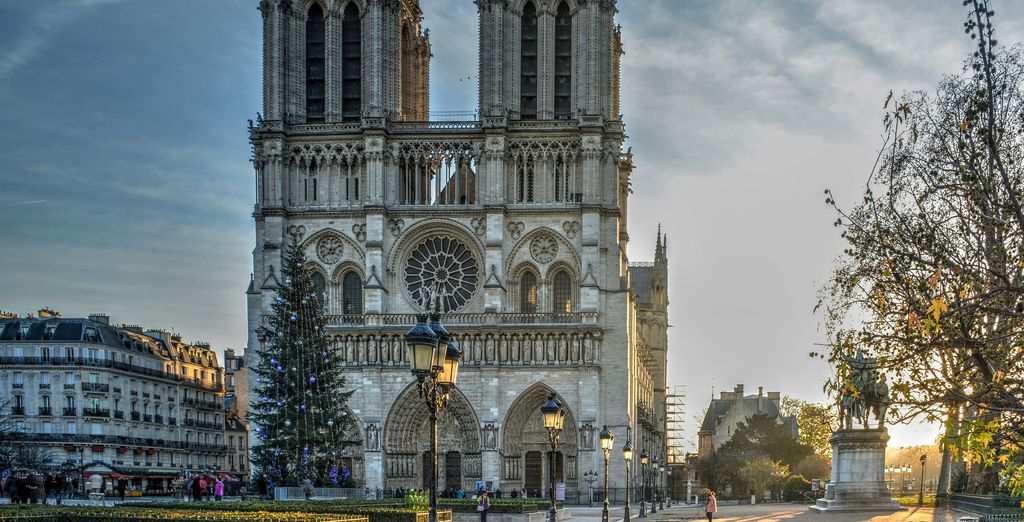 Our travel experts love Paris for its blend of luxury hotels, excellent food and tourist attractions that cater for every type of traveller. The city's distinct arrondissements offer visitors' a range of unique experiences and a fascinating perspective on Parisian life. From the historic majesty of the 1st arrondissement, home to the Louvre museum, to Montmartre, in the 18th arrondissement, filled with vibrant street art and a bohemian vibe.
Paris: the ultimate blend of romance, culture and delicious cuisine
No matter what your reasons for visiting the eternal city, you are sure to find something to suite your mood, from days out at Disneyland Paris to shopping and seeing the sights from the top of the Eiffel tower.
Booking through Voyage Prive guarantees you a touch of Parisian luxury, with our range of handpicked luxury hotels at amazing prices, accessible through our members only website.
Discover our offers to Paris : Weekends, great deals, stays, last minute deals, holidays, secret escapes.