Hotels in Milan



Table of contents
Want to enjoy a nice trip in Milan ? Here is our selection of the best hotels for your stay in Milan !
Our 10 best hotels in Milan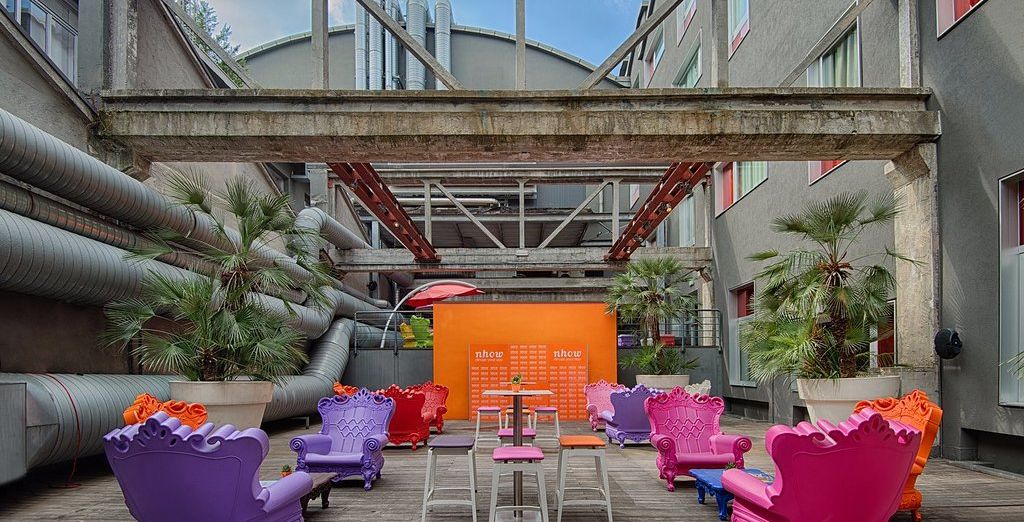 The Nhow Milan is located in the fashionable Tortona district of Milan. The hotel displays a unique collection of contemporary art and the decor of the establishment benefits from a high-end minimalistic style throughout.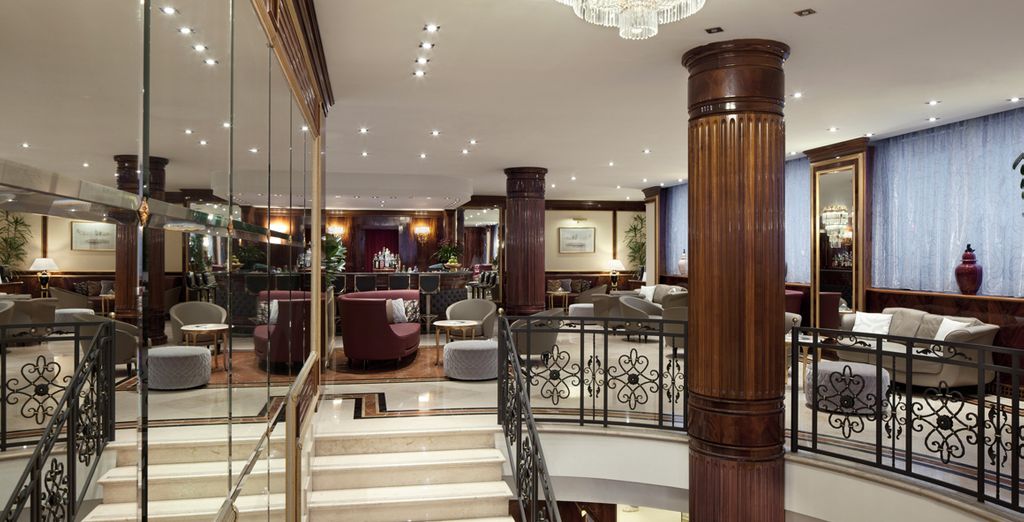 The Scandinavia Milano is located outside of the city centre in a quiet residential area, ideal for those who want to escape the buzz of the city in the evening. It is close to the Metro station, however, so there is easy access to the city. This is a luxurious hotel with a Baroque-inspired style, think marble floors and grand chandeliers and you would be on the right track.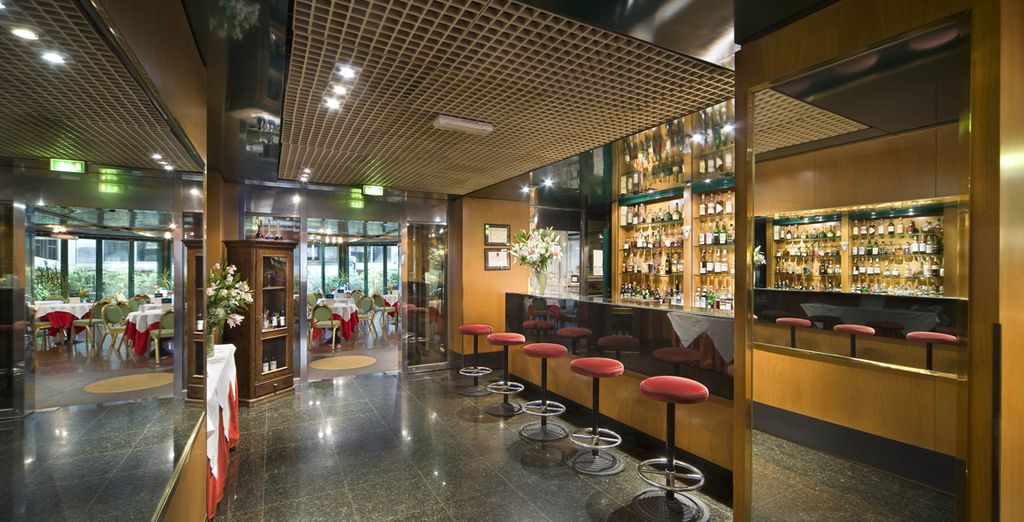 The Century Milano offers visitors a retreat in the heart of the busy Milan city. Located just 200m from the Metro station, you can be right in the bustle of the city in just a few stops. Benefiting from a contemporary and sleek design throughout, you are sure to have a relaxing and comfortable stay in this hotel.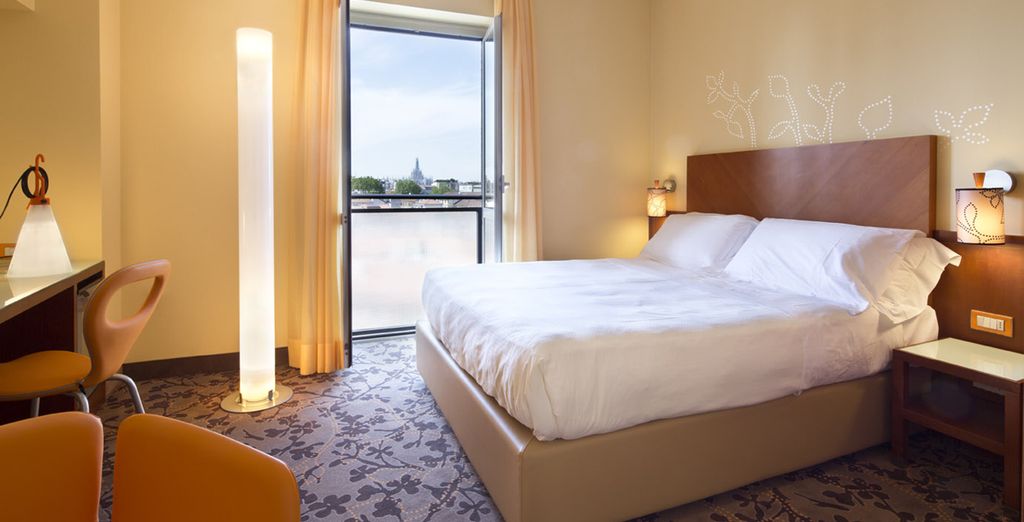 The Mediterraneo Milano is located in the extremely lively Navigli area of the city. The hotel is modern and comfortable and having been recently refurbished using the best in Italian design, looks fresh and vibrant.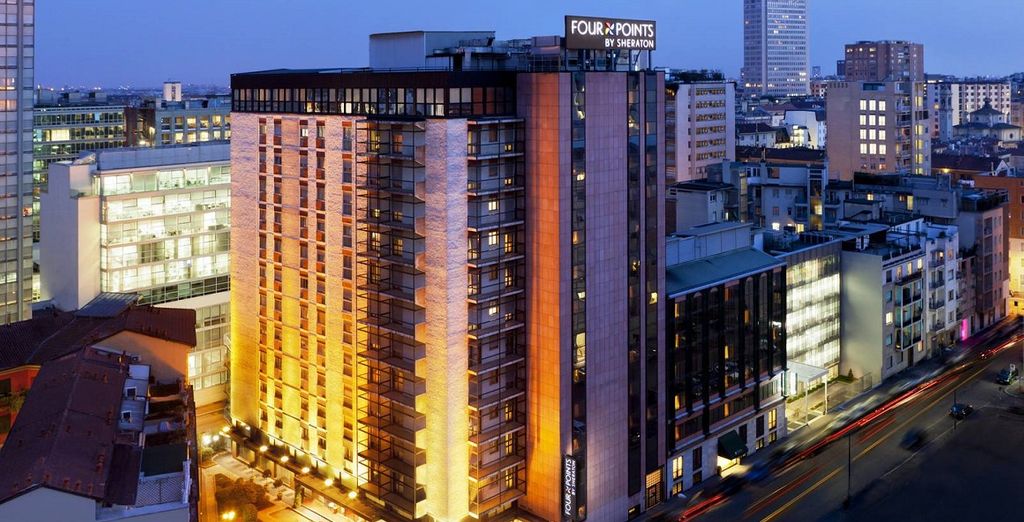 The Four Points by Sheraton is located in the upmarket area of Milan's business district. The interior is sleek and modern and there is an uber stylish cocktail bar to enjoy in the evenings. There's also a 24-hour gym if you want to keep up with your fitness routine.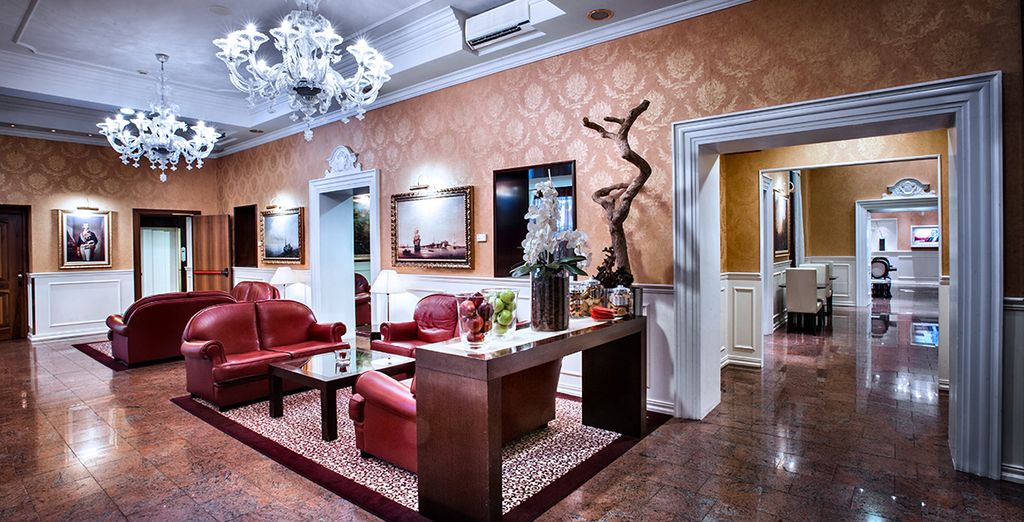 The Best Western Plus Hotel Felice Casati is located on the outskirts of the city, just a few Metro stops from all the action. The hotel also offers a shuttle service to the most popular tourist attractions in the city. The hotel itself is comfortable and offers a 24-hour concierge service, you will love your stay here.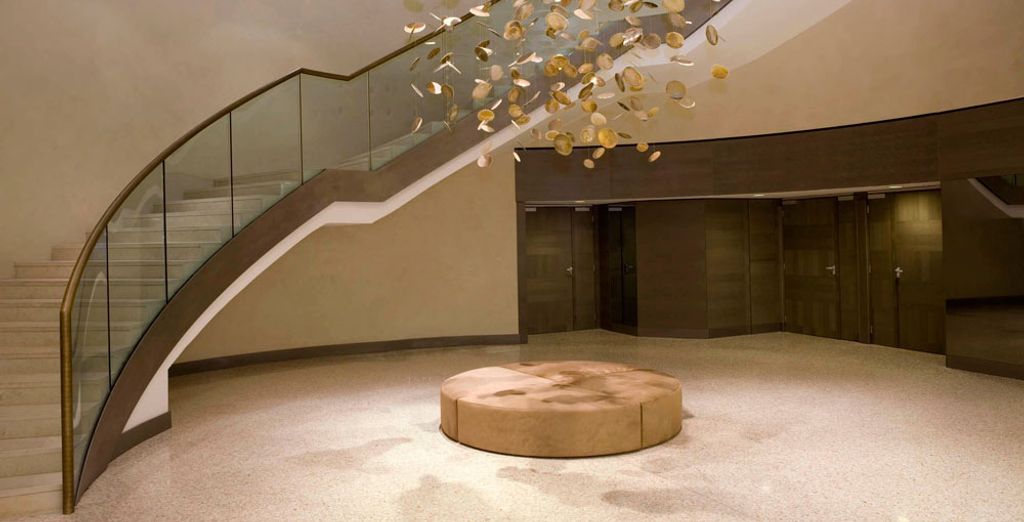 The Starhotels Rosa Grand benefits from a location in the heart of the city centre, it's great if you want to be in the middle of all the action. There's an exclusive spa for moments of relaxation and the hotel even boasts views of the Milan Duomo, what could be better?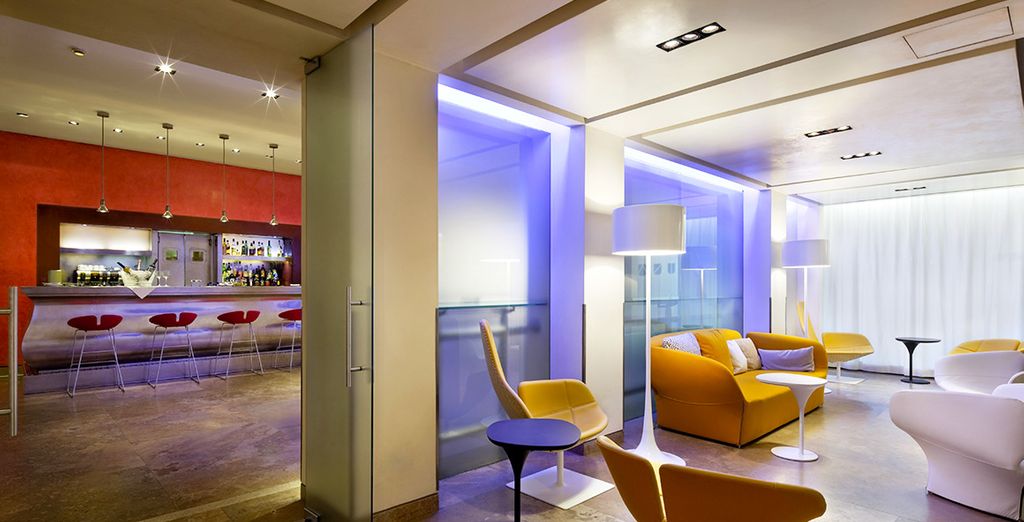 The Hotel Tocq is located in the Corso Como regions, with it's upmarket boutiques and restaurants. The hotel is uber stylish and modern and offers spacious rooms decorated in a calming palette. Enjoy the terraced restaurant and bar for some great food.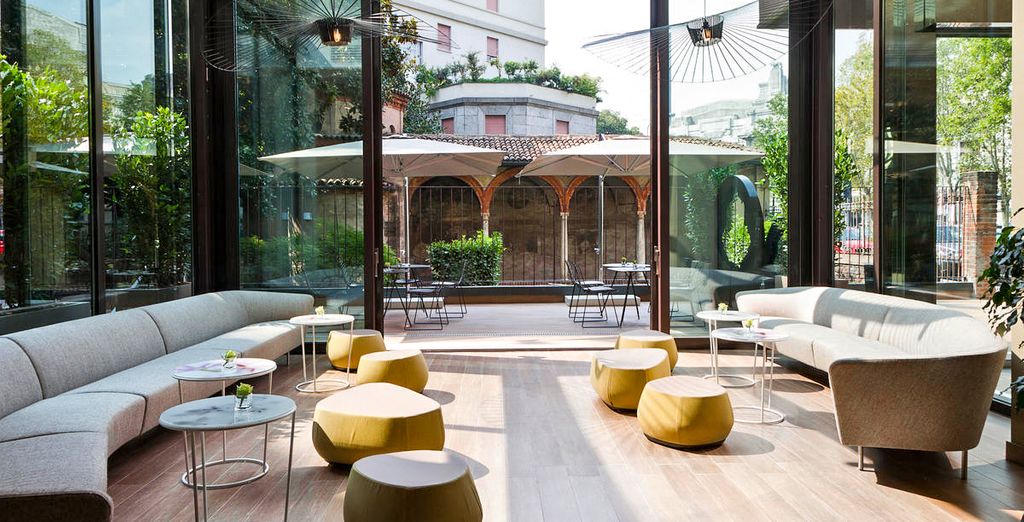 The Starhotels Echo offers a peaceful retreat in the heart of the city. It is an eco-friendly hotel that uses foliage and greenery throughout as part of the decor, offering visitors a true haven to unwind in. There is also a welcome gift to look forward to on arrival.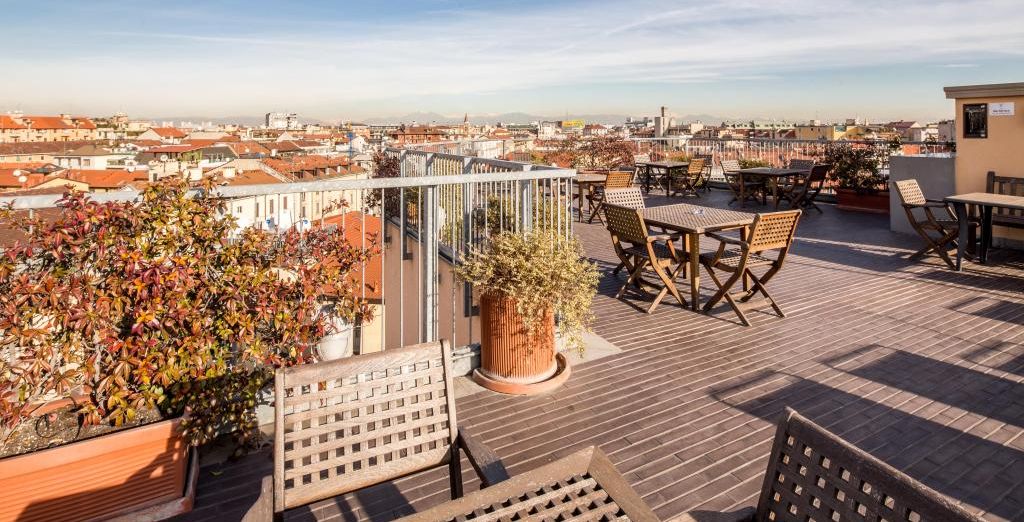 The Best Western Plus Hotel Galles fuses a trip to the bustling fashion capital with a spa break. Make use of the sumptuous indoor pool alongside the Wellness Centre and Spa or enjoy a relaxing drink in the garden. This is a true retreat to come back to after exploring all that Milan has to offer.
What services will you find in our hotels in Milan?
Our hotels in Milan have all of the services that you would expect from a prestigious hotel. You can expect the following and more:
Restaurants and bars
Concierge service
Flat screen TV
Wi-Fi connection
Spa, swimming pool or gym
Comfortable bed
Hotel rental offers in Milan: convenient for all kinds of travel
Milan, as a destination, is ideal for all kinds of travel. Whether you desire a romantic getaway, a fun break away with the girls or boys, or a sight-seeing trip with the family, you can be sure of a great time in Milan. We have a range of hotels that will suit no matter what type of break you are planning.
The range of hotels we offer in Milan
Whatever type of hotel you fancy, we will have something that is right for you on offer in Milan. We have modern hotels, situated right in the heat of the action in the city centre as well as quieter retreats located on the outskirts. You can find hotels with stylish cocktail bars and fancy restaurants as well as establishments with luxurious spa facilities. Wherever you book, you are guaranteed modern and fashionable decor and comfort. Take a look at our website, we are sure that you will be able to find a hotel that suits you.
Milan: What should we bring for a hotel stay
Many of the hotels on offer have spa and gym facilities so it is an idea to pack your swimming costume and gym gear in case you fancy using these. A good book or two might come in useful if you plan on making use of the spa facilities. Pack a towel too and plenty of clothes, you will want to look your best when you step out into the fashion capital of the world. There are plenty of sights to see in Milan, so you might also want to pack some sturdy footwear if you anticipate doing lots of walking.
Your best hotel in Milan: How to get there and make you booking
In order to book any hotel on our website you simply need to register an account with us. Registering allows you to access our special offers which are restricted to our members. When you book, you can choose to book both your hotel and flights through us or you can book just the hotel and arrange your own flights. Flight times to Milano Malpensa is around 2 hours and you can book transfers to your hotel when you book through Voyage Prive.
The opinions of the Voyage Prive travel experts on hotels in Milan
Milan is a great place to visit for those who love culture and forward-thinking. You could head to the Zona Tortona region, thought to be the most fashionable place in the world or the Corso Magenta region where there are important cultural artefacts to see such as Da Vinci's Last Supper painting. You could head to the Sempione Area, here you can find 500 metres of bars where you can enjoy an alcoholic drink, a coffee or a meal. It doesn't matter what region you visit in Milan, you are sure to find fantastic bars, quaint coffee shops and fashionable shops.
Milan: A city of culture and fashion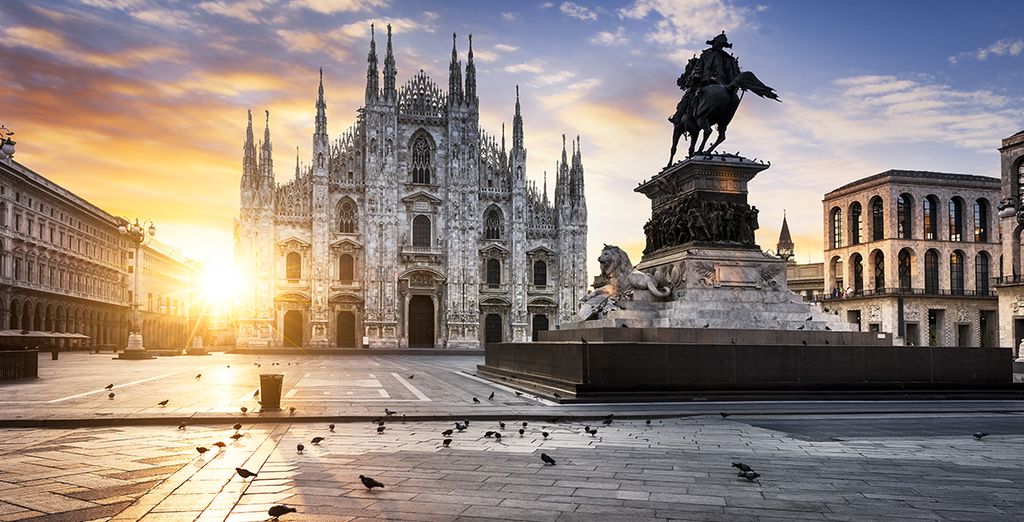 Milan has some of the most beautiful and diverse architecture than anywhere else in the world, yet it doesn't attract tourists as other cities do. For this reason, it never feels as busy and there is always a relaxed feel. There are some amazing art pieces for you to see, including Leonardo Da Vinci's Last Supper and works by Lucio Fontana. There's the Duomo, a spectacular cathedral where you can climb right onto the rooftop and enjoy views out over the city. Plus, it's the fashion capital of the world, why would you not want to visit Milan?
If you want more offers in Italy check our hotels in Venice and Rome.