Explore South East Asia with Thailand holidays



Table of contents
Explore the wonders of Thailand from Bangkok's lively floating markets to the paradisiacal beaches and bays of Koh Phangan overlooked by monolithic limestone karsts. Discover an enticing combination of relaxed beach life and urban hustle and bustle with Voyage Prive Thailand holidays designed for families, groups, couples and solo travellers.
Where to go in Thailand: the best beach holidays
1. Phuket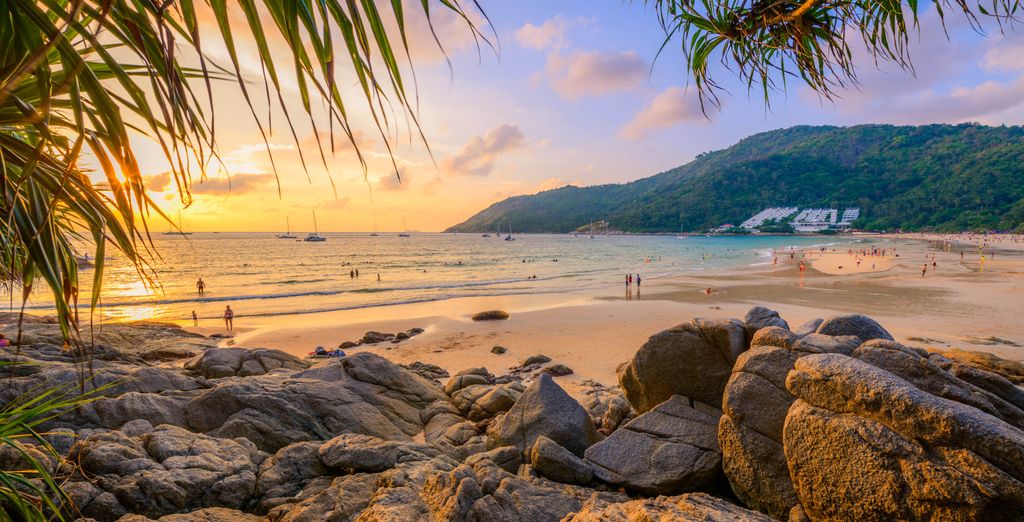 Phuket is the jewel of Thailand's impressive Andaman coastline. Whether you're seeking diving adventure with some of the best snorkelling in the world, or prefer to relax at a beach-side spa, Phuket is the ideal destination for a bespoke luxury holiday. The West coast of Phuket features a heaven-like coastline; a gorgeous blend of soft white sand and warm turquoise waters.
2. Pattaya
?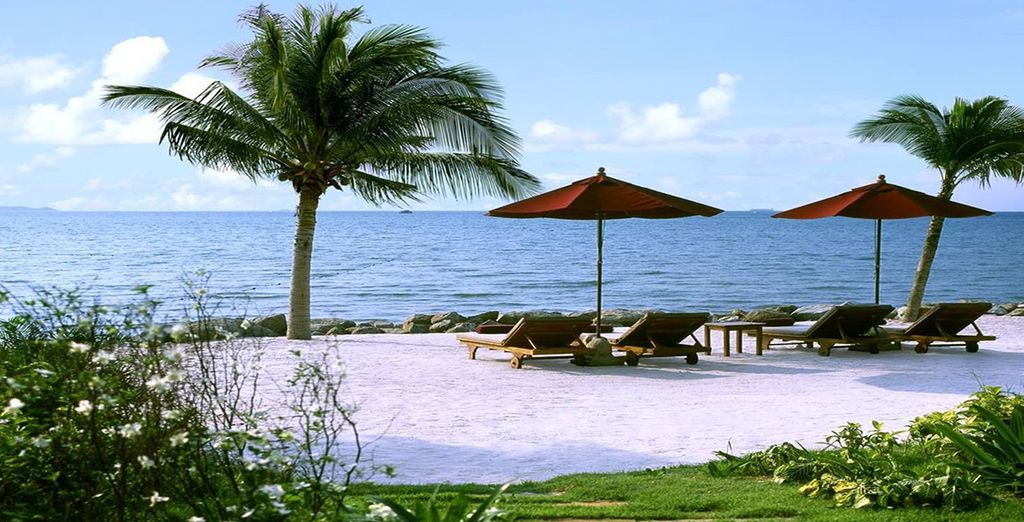 Escape the noise of the main city with a tranquil day on Jomtien Beach. Sunbathe on the palm-fringed sand or try all manner of water sports, including jet-skiing, parasailing, and windsurfing. It's also a foodie paradise, surrounded by tempting restaurants offering freshly caught seafood and local delicacies. Nearby Pattaya Park waterpark is highly recommended for even more water-based fun.
3. Khao-Lak
?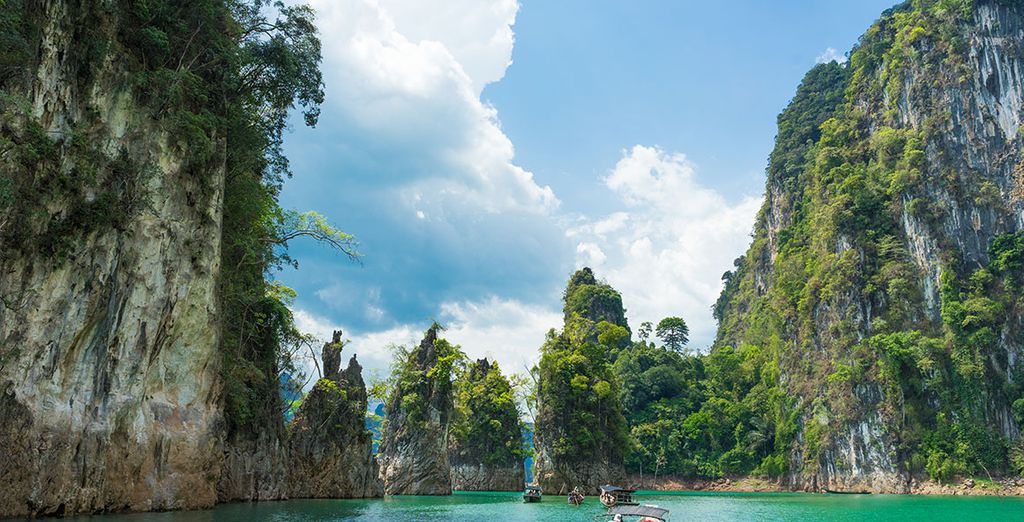 Khao-Lak is located approximately one hour's drive to the north of Phuket and is one of the quietest and most luxurious year-round holiday destinations in Thailand. Warm temperature and plenty of sunshine are pretty much guaranteed at all time of year, as are feelings of relaxation. Locals have a reputation for being welcoming and willing to help tourists learn more about the fascinating culture of Khao-Lak.
Holidays in Thailand: most popular city break destinations
??
1. Bangkok
?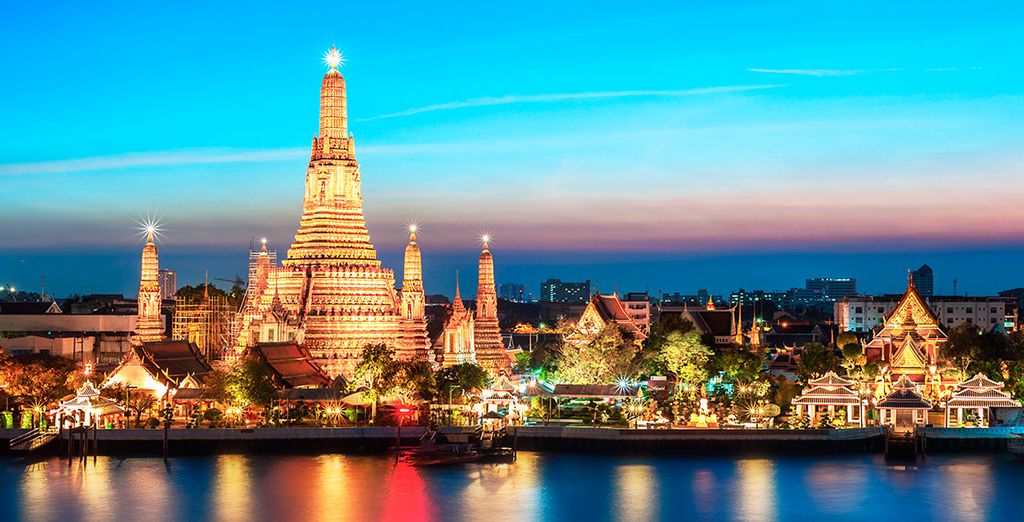 Bangkok is a warm and welcoming city with plenty to offer. In fact, whatever your heart desires can be found in Bangkok from chaotic and bustling markets to tranquil parks, the endless choice of excursions and attractions can be as overwhelming as it's enticing.
2. Chiang Mai
?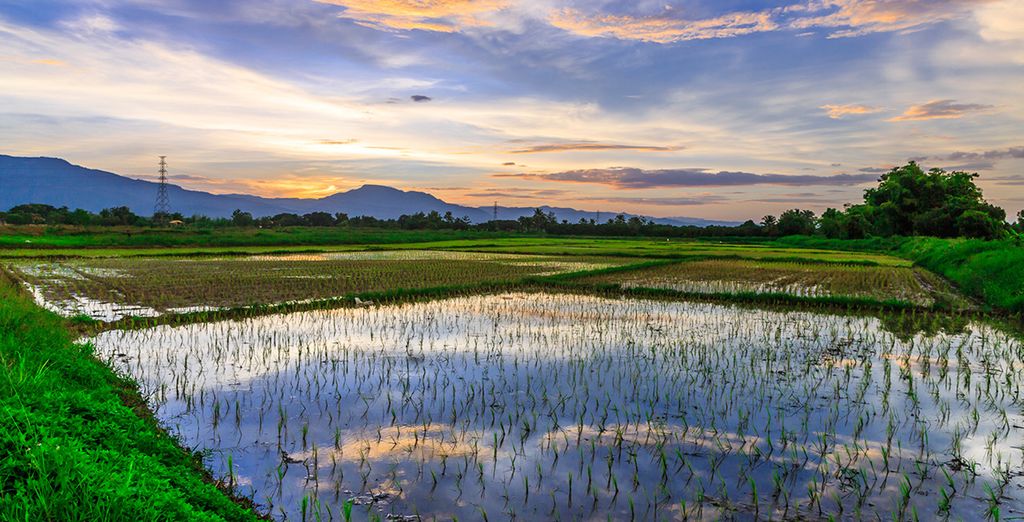 Located in the north of Vietnam, Chiang Mai offers an intriguing contrast to Bangkok. It is a city surrounded by misty mountains inhabited by colourful hill tribes and elephants. If you want to visit a blissfully calm Thailand of artisanal markets and temples, Chiang Mai is highly recommended.
Our best hotels for holidays in Thailand
?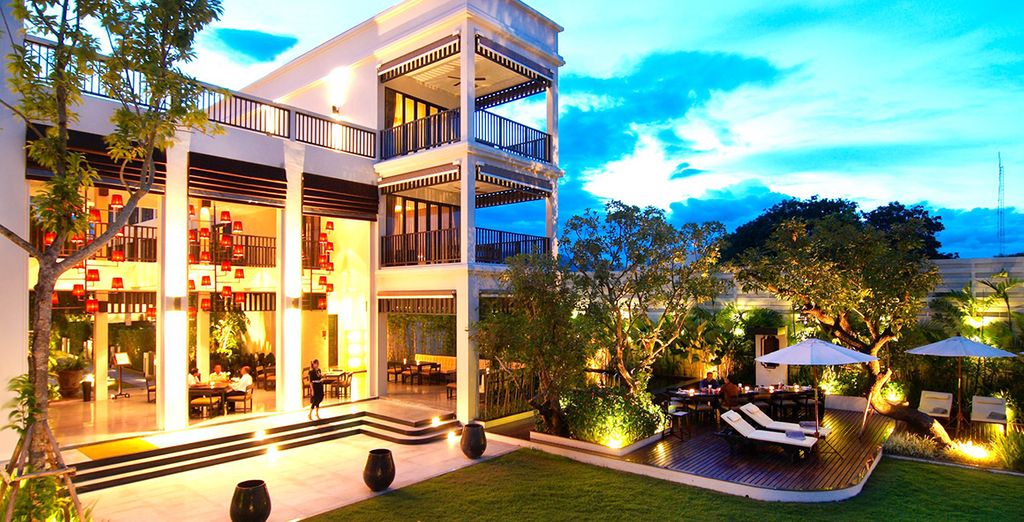 Perched on the banks of the Mae Ping, the Aruntara Riverside Boutique Hotel offers an excellent way to discover Chiang Mai, one of the most culturally diverse cities in Thailand. The hotel's design is an intriguing architectural blend of Northen Thai with British Colonial influences. Each piece of furniture is uniquely designed and traditionally handmade by Thai craftsmen.
?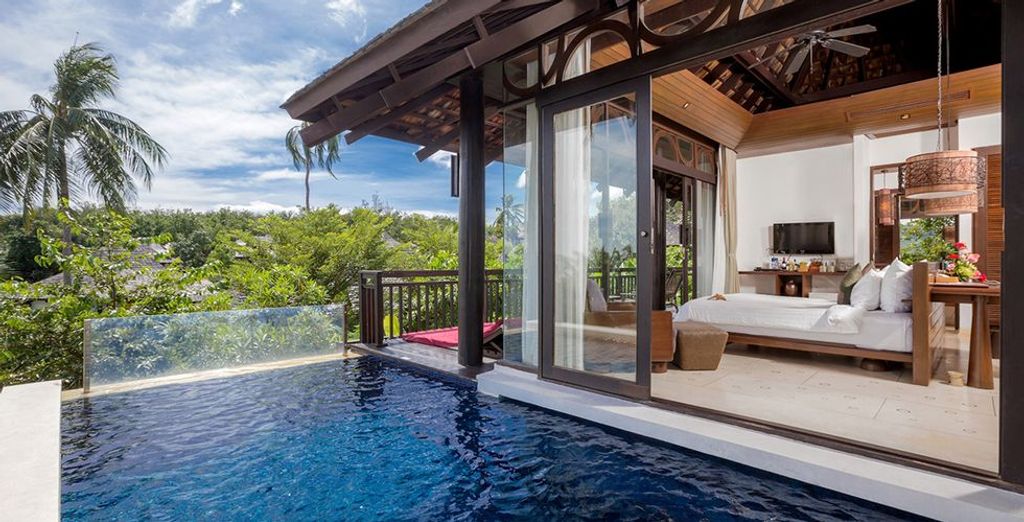 ?Relax in the sunshine at the beach or treat yourself to a day relaxing at The Vijitt Resort Phuket's spa. This 92-room hotel resort has two restaurants where you can enjoy a meal. Each room features thoughtful and welcoming touches such as bathrobes and slippers, as well as conveniences such as fridges and coffee making facilities.
?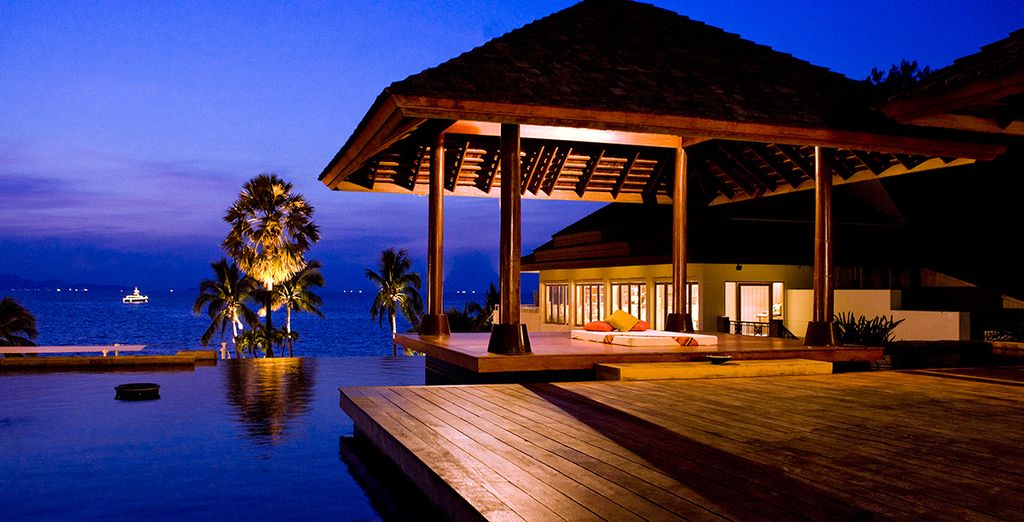 ?An excellent central location, beautiful views, and attentive service are the hallmarks of the Pullman Bangkok Hotel G. It is a contemporary luxury hotel with all the amenities you could ask for - a swimming pool, a gym, a sauna and even a 24-hour burger bar!
?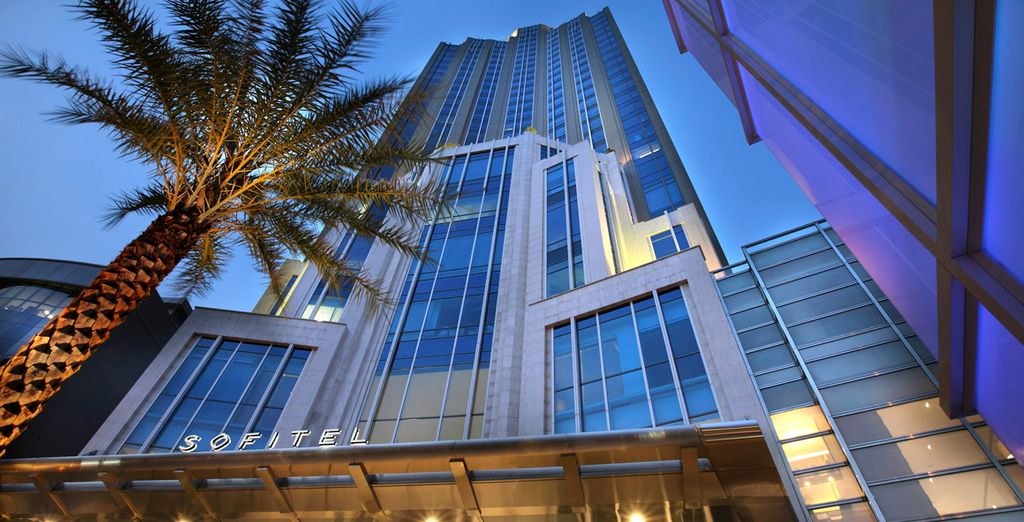 The Sofitel Bangkok Sukhumvit offers a truly 5* experience for visitors to Bangkok. The centrally located hotel oozes glamour and exemplifies the best of Thai hospitality in an impressive Art Deco tower. Guests can enjoy a 30-metre outdoor pool, a gym and indulgent L'Occitane spa treatments, as well as outstanding city views from the floor-to-ceiling windows in the air-conditioned rooms.
?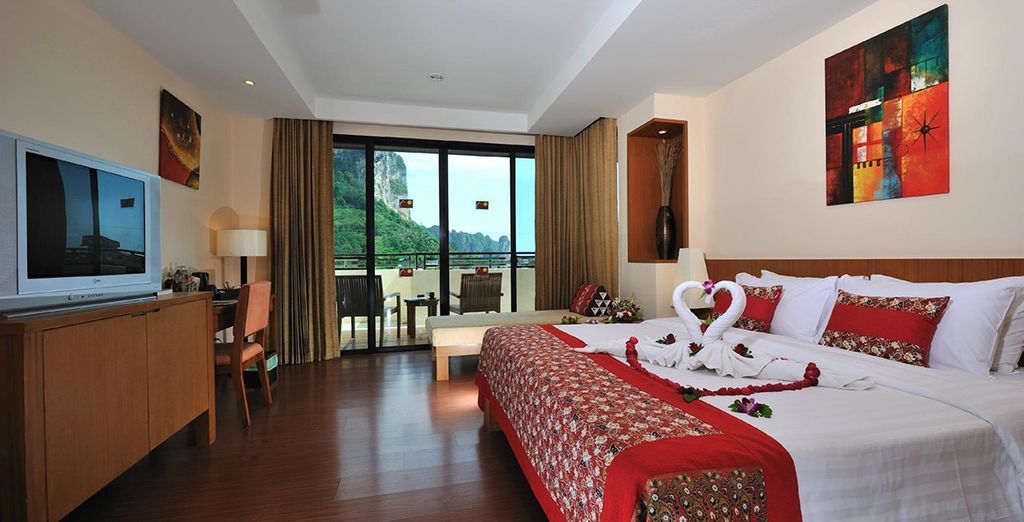 Relax and unwind in the beautiful surroundings of the four-star Aonang Fiore Resort, a
luxurious property only a quick 10-minute drive from Aonang Beach in Krabi.
This rather special resort offers outstanding views of Thailand's verdant countryside from the sparkling pool, while peaceful and rejuvenating nights can be experienced in the Deluxe Cottage accommodation!
How to book your hotel for your Thailand holiday
??
To take advantage of the fantastic deals offered by Voyage Prive, you need to register online. This is quick and easy; all you need is your email address or you can register with your Facebook account. Once you have registered you will be able to take advantage of exclusive members-only offers and discounts on luxury hotels.
The Voyage Privé travel expert's opinion on Thailand holidays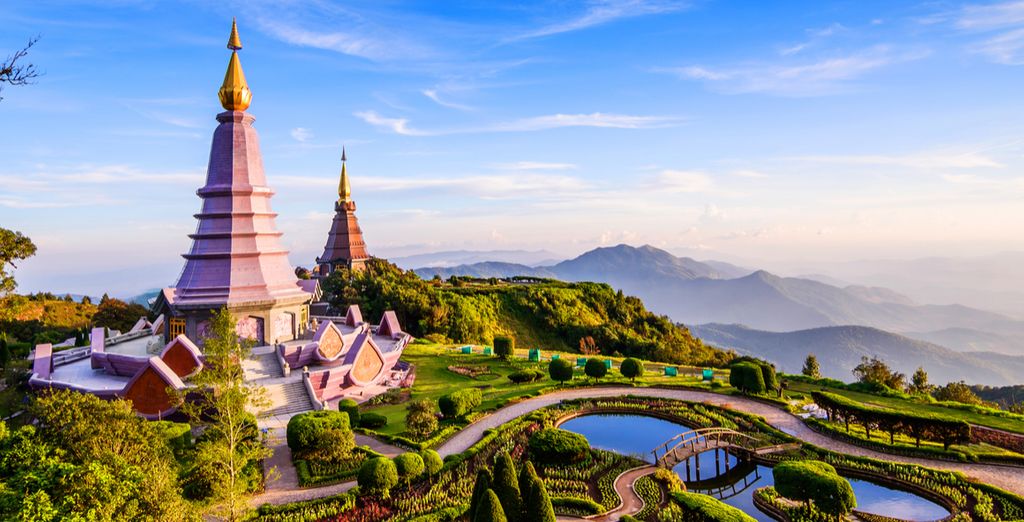 Although planning a long-haul trip to Thailand might seem exotic and prices, flying there is more straightforward than you might think.
Bangkok is often rated as the world's most visited city for a reason: Thailand is a wonderful and affordable holiday destination — even for trips as short as two weeks. Each year, hundreds of thousands of tourists enjoy a well-deserved holiday in Thailand without costing a fortune.
Discover the welcoming, beautiful and exotic country of Thailand
Thailand is known as "the land of smiles", and for good reason - you'll be warmly welcomed by residents from the moment you touch down, ensuring you have a holiday to remember in this stunning and exotic country.
When travelling to Thailand, most people's first stop will be the capital, Bangkok. Some time spent in Bangkok will allow you to experience Thai city life. The bustling and growing city is filled with an exciting mix of skyscrapers, temples, delicious food, excellent shopping and sumptuous hotels. You can gaze in awe at the Grand Palace, and the Temple of the Emerald Buddha that can be found within the palace grounds. For those who enjoy a little retail therapy on holiday, Siam Square is a must; there are designer boutiques and huge shopping malls to be found in this area of the city.
Unwind on Thailand's many pristine beaches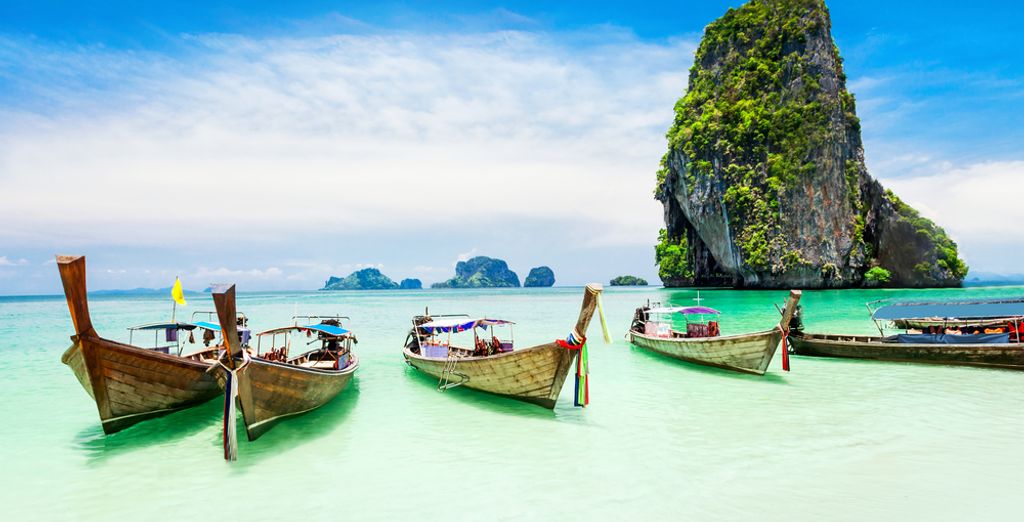 For an escape from the excitement of the capital, Thailand's beaches are inevitably where both locals and visitors head. The islands of the south offer the best unspoilt beaches, as well as extensive amenities and luxurious hotels. Ko Samui, Phuket, and Krabi are popular beach destinations with white sand, clear water and breathtaking scenery. Further north, the beach resorts of Hua Hin, Koh Samet and Pattaya are just a few hours away from Bangkok, and they offer beautiful beaches and hotels within easy reach of the city.
Head to the hills for serenity and culture
Away from the coast, Thailand's hills to the north offer visitors the chance to meet hill tribes. People in these communities often still follow a traditional way of life, and different tribes have their own dress, language and culture. Chiang Mai is the main city in this region; there are many things to do in the city, such as seeing elephants and trying Thai boxing, and there are several high quality hotels to choose from, all with the warm Thai hospitality you've come to expect. Chiang Mai also offers a large selection of spas and wellness centres, so you can relax with a Thai massage and other treatments during your stay.
For unforgettable holidays to Thailand, check out our handpicked deals. Our exclusive offers enable you to enjoy true Thai luxury and make the most of your trip.
What's the weather like in Thailand
There is little variation in the weather between regions, but as a rule of thumb, the driest months in Thailand are between November and April. However, there are plenty of days of sunshine, even during the rainy season. Plus, you'll be able to negotiate discounts for excursions and hotel rooms much more easily during the low season.
With high-end malls in Bangkok and lively markets in Chiang Mai and no shortage of smaller street markets in many other locations, you will be spoilt for choice when it comes to inexpensive shopping opportunities. Our advice is to leave plenty of room in your suitcase so that you'll be able to take home all your unique purchases.
There's no need to do shopping before your Thailand holiday and in fact, it's more ethical to buy things locally which will help the sellers who can benefit from the money more than large Western corporations.
FAQ Holidays Thailand