Join for free
Join for free
Save up to 70% on UK countryside stays, European city breaks & exotic beach holidays.
More than

7.3 million

people have already trusted us with their holidays!
Member-only rates & exclusive perks
Save up to 70% on luxury travel
A reliable team, 7 days per week
Easter Holidays 2020 : Best Travel Deals
Discover our Exclusive Travel Offers for Easter Holidays ✅ Up to 70% Off 🏷️ Visit Barcelona, Istanbul, Maldives, Bali and more.
Travel during the Easter Holidays 2020
You don't just have to travel during the summer holidays. An Easter holiday can be one of the best breaks you have. It's about three or four months from Christmas, the last time you had a good break, and four months from your summer vacation, when you next plan to have a getaway. Therefore, it is perfectly placed for some travel, relaxing and exploring.
At the same time, the Easter holidays are a great time for cultural discovery. This is the time of year when there are plenty of festivals, events and other activities associated with Easter and the springtime in general.
Those who love the outdoors will also enjoy this time when nature is at its most colourful, with new flowers, tree leaves and buds displaying at this time.
The Voyage Prive travel expert's opinion on travel during the Easter holidays 2020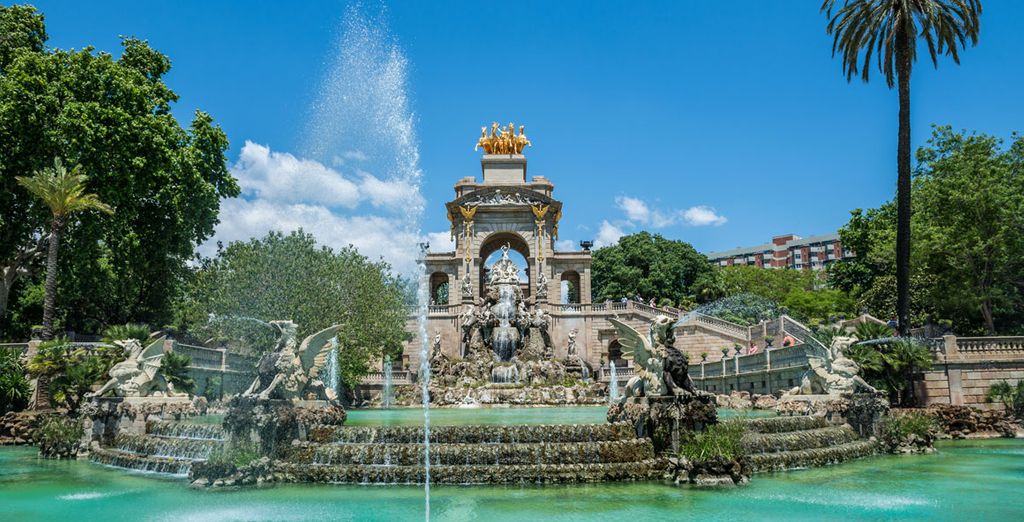 The Easter holidays are one of the best times to travel around Europe. Most of Europe is busy celebrating religious events and you can join in the festivities. For instance, you can enjoy a free showing of the Passions of Jesus on Good Friday. The performance includes 100 actors and will be held in the world-famous Trafalgar Square. Alternatively, you could join one of the many Easter egg hunts around London.
In Barcelona, festivities start a week earlier with the spectacular Palm Sunday event. On this day, children go around the city clutching their palm leaves. You can even partake in the event by buying your own from a market stall in several locations.
Or, if you're in the mood for some excellent cultural discovery, you can visit Istanbul. There are lots of Easter activities on throughout this period, but that isn't the only thing on offer. There are other great cultural activities that you can enjoy. For instance, you can enjoy the world famous spice bazaar - the second largest covered bazaar. Or if you're looking for a fantastic cultural experience, take a walk across Galata Bridge. You'll see all the locals fishing off the bridge, there are vendors selling tasty pretzels, and you can watch the passenger boats as they pass by.
Top 5 things to do during the Easter holidays 2020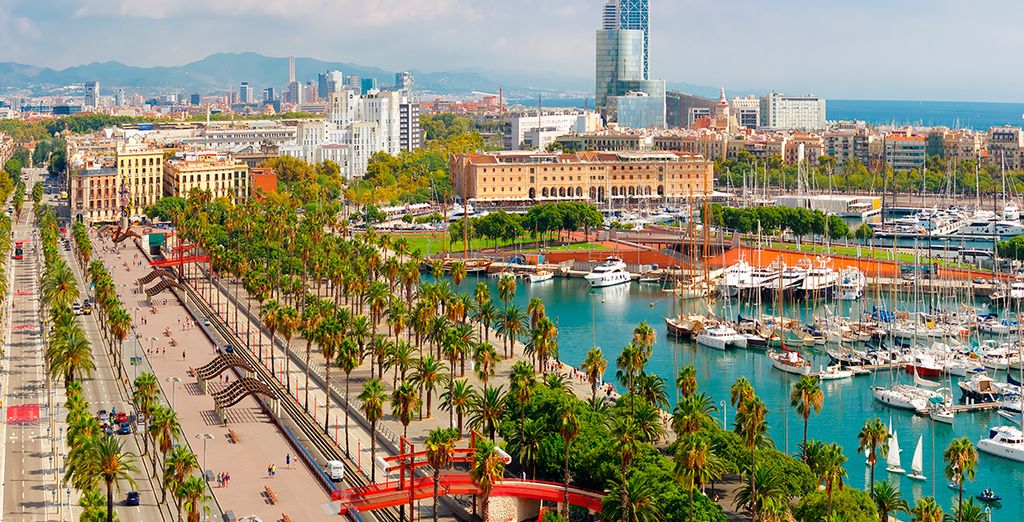 There are lots of things to do across Europe during the Easter holidays. Here are our picks of the top things to do during the festive spring period.
1. Harry Potter stage tour, London
If you're a fan of Harry Potter and the films, then why not take some time out to visit the beautiful stage tour in London? Painstaking effort has been made to keep many of the sets and props from the film series intact and the tour is constantly being added to. Now you can visit the Forbidden Forest during the tour and see some of the mystical creatures used during the show. Those with arachnophobia beware; there is a life-sized model of Aragog.
2. Natural History Museum, London
If you, or one of your children, love dinosaurs and other prehistoric life, then visiting the Natural History Museum in London is a worthy experience. This building is a day out on its own and there's lots to learn about the planet as well as life itself. Highlights include dinosaur walks, an earthquake simulator and taking the escalator through a model of the Earth.
3. Las Ramblas, Barcelona
This is one of the places you have to go if you're a tourist in Barcelona. The tall trees will shade you from the hot sun as you explore the culture of the city. Enjoy the entertainment from street performers, eat freshly baked waffles and buy some flowers. At the end of the walk, you can enjoy some more shopping at the Maremagnum mall or enjoy Barcelona's Aquarium.
4. Sagrada Família, Barcelona
If you love history then this is the place to start your Easter holiday. The minor basilica is such an ambitious project that even 140 years after Antonia Gaudi got involved, it isn't finished. As work continues, you can visit much of the place, and when finished this will be one of the tallest church buildings in the world. Skip the large queues with a special Skip-the-line ticket you can buy online.
5. Hagia Sophia, Istanbul
If you go to Istanbul, you should always visit the Hagia Sophia. The wonderful building started life as an Eastern Orthodox cathedral but has also been a Roman Cathedral and a mosque. Now it is a museum and one that will inspire you with its architectural wonder. A must-see is the ancient mosaics.
Which hotel to choose for an Easter holiday 2020 :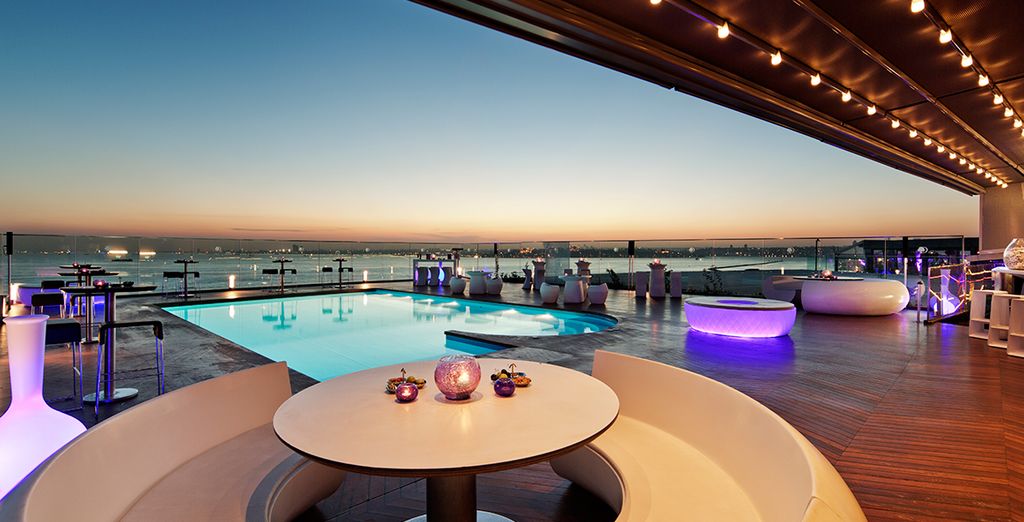 This lovely, stylish hotel was built on the West India Quay site. This was once the spice trade centre for Britain. The hotel is 10 storeys high with some of the best fitness facilities available. There is also an indoor pool and spa with a river treatment. If you're looking for a good meal, you don't have to go far as there is an excellent restaurant that offers simple but elegant meals that are made with seasonal produce.
Built on the site for the 1992 Olympics, this exclusive hotel offers sophisticated stays with luxury. The hotel has lots of features to help you enjoy your visit. Try the Skyline Terrace that also includes a rooftop pool and beautiful views across Barcelona. This hotel is within easy reach of lots of the cultural centres of Barcelona, including the Gothic centre, as well as the beach.
This hotel is one of the best contemporary hotels available in Turkey with five-star facilities and access to the beach. If you want to explore the area, you aren't far from some of the most wonderful cultural centres of the area including traditional bazaars, historic churches and lots of shopping. If you want to enjoy some of the best beaches in Europe, then you might want to consider this hotel.
Practical information about travelling for the Easter holidays
What is the weather during the Easter holidays?
Taking a break during the Easter holidays can be very challenging. Weather in London can vary a lot with a downpour of rain one moment and bright and sunny spells the next. Barcelona and Istanbul are often hotter, but can sometimes have rain during this period as well.
What budget to plan for Easter holiadys?
Budgets for these areas can be challenging to plan. London is more expensive while Istanbul is the cheaper option. Barcelona can be reasonably priced, but you should remember to budget for all the ticketed attractions.
FAQ Easter Holidays