The TOP 5 Hotels in Grasmere



Table of contents
Looking for idyllic Grasmere hotels? We've got stunning mountainside lodges and scenic historic hotels here at Voyage Privé!
Our best hotels in Grasmere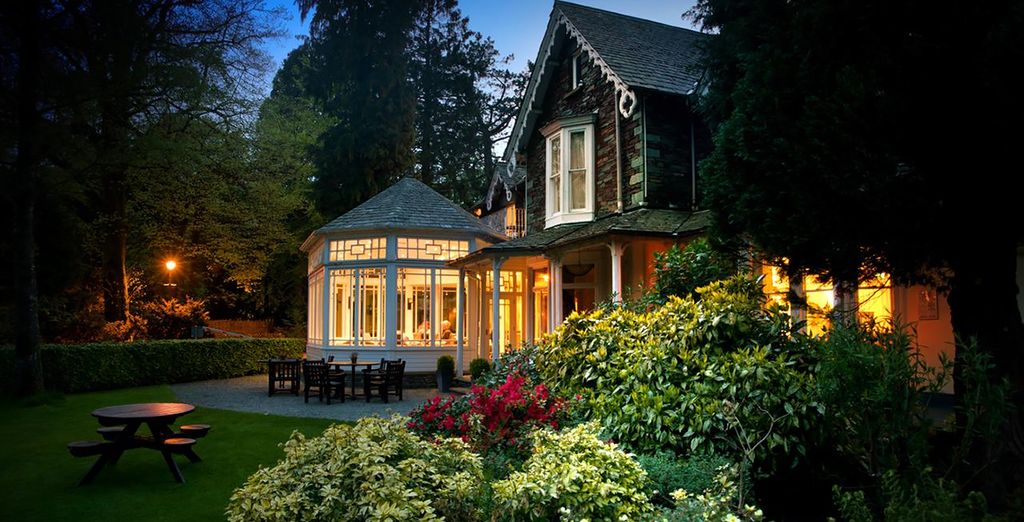 Escape to the world of Wordsworth with this impeccable country house hotel. It's located right in the heart of Grasmere and boasts one of the region's most celebrated restaurants. Enjoy a wealth of fine facilities during your stay, from indulgent spa treatments to scenic garden terraces.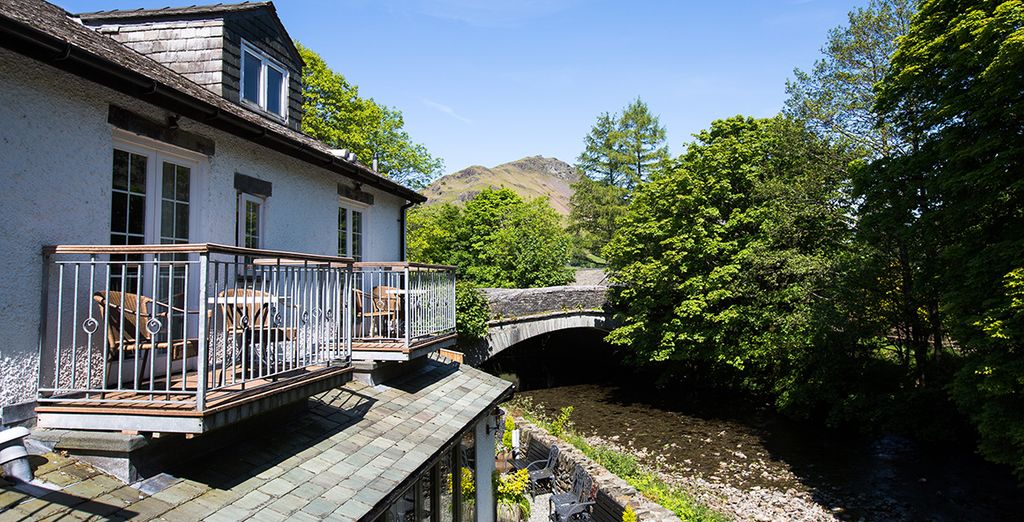 This riverside retreat boasts an award-winning restaurant and a charming English countryside aesthetic. The spa area is a real standout - offering gorgeous, panoramic mountain vistas through its full-height glass windows. Rooms are equally delightful with spacious bathrooms and pretty balcony garden views from select rooms.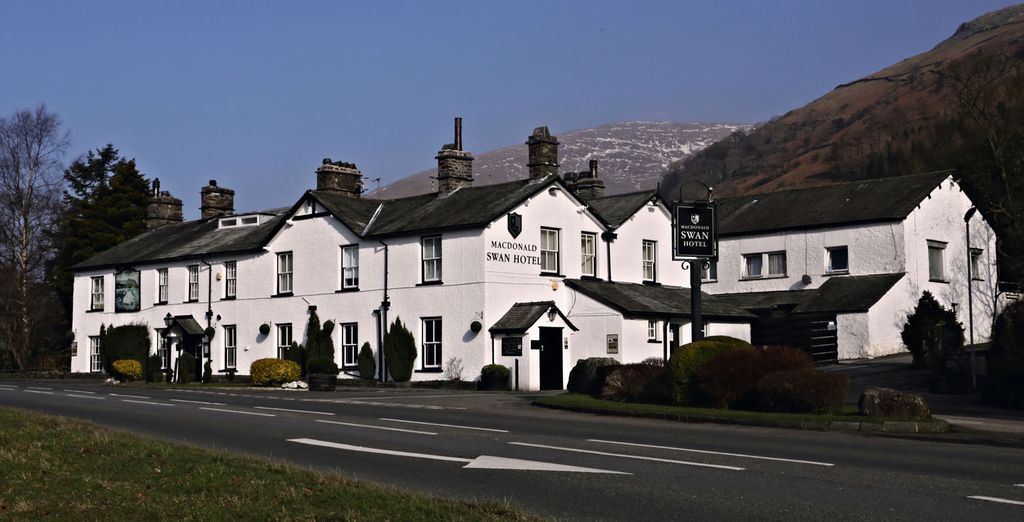 This historic former coaching inn dates back to the 17th century and featured in Wordsworth's 'The Waggoner' poem. As one of the oldest hotels in the Lake District, you're in for an atmospheric and cosy experience. Rooms are delightfully decorated with chic, jewel-tinted furnishings, while the bar exudes olde-worlde charm.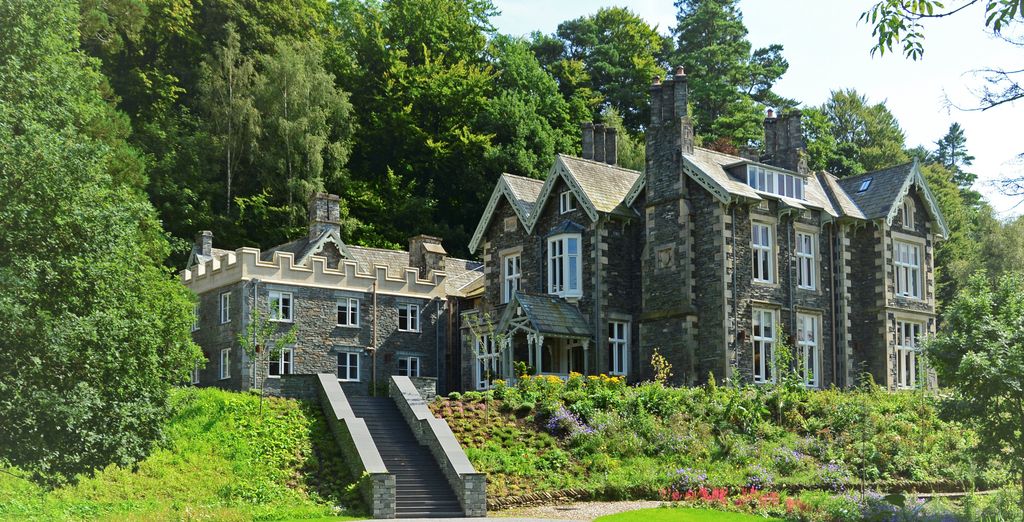 This luxurious country lodge hotel is a Gothic masterpiece boasting bright and glamorous country interiors. The restaurant has been consistently voted among the UK's best and prides itself on its locally sourced, Michelin-awarded dishes. It's nestled in the heart of Grasmere, offering spectacular woodland trails directly from your front door.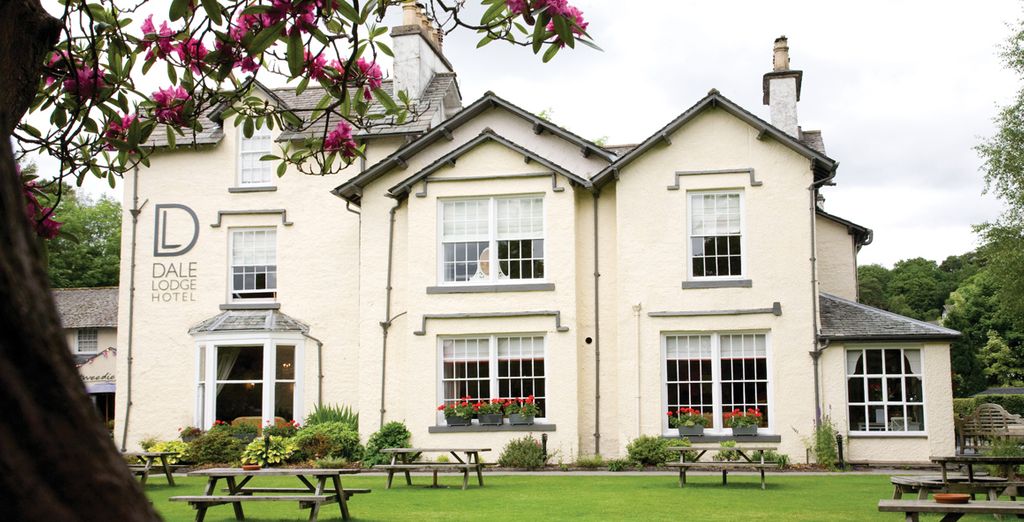 This Grasmere-based country hotel is perfectly placed beside hills, forests and a lake. The interiors exude sophistication with softly lit, gold-hued rooms and classic country prints. The hotel's pride is its on-site pub, widely regarded as among the best of such offerings in the region.
Services will you find in our hotels in Grasmere
Free Wi-Fi
Hot drink making facilities
Flatscreen TVs
Luxury bathroom amenities
Indulgent spa services
Award-wining dining
Cosy pub/bar areas
Pretty gardens
Going on holiday in Grasmere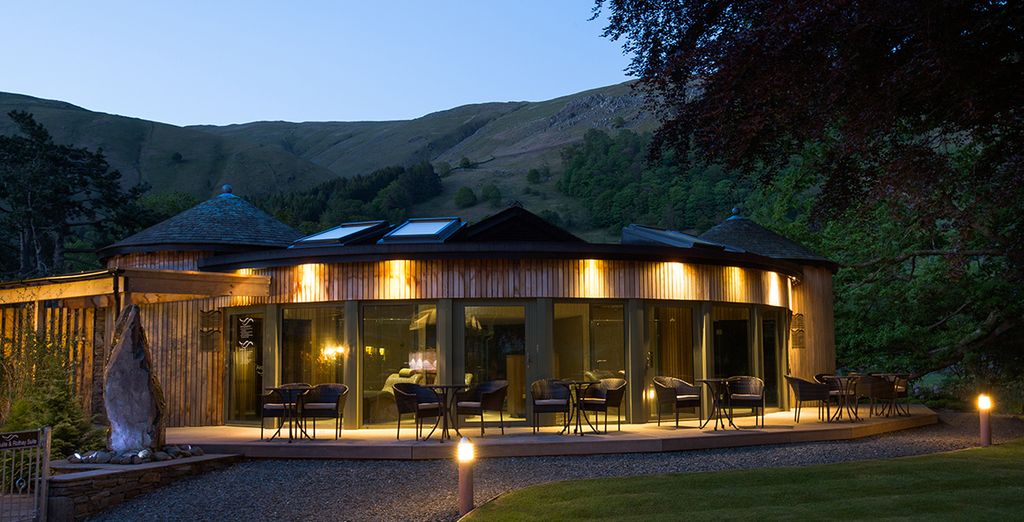 Renowned for its romantic vistas and wild, remote surroundings, Grasmere is delightful all year round. The peak travel season is in high summer, particularly from July to August during the school holidays. Hotel prices rise and rooms sell out, so prepare to book early. If you'd like to avoid the crowds, stick to warmer months like June and September, when there's less footfall. The entire period from spring through early autumn is a great time for hikers and ramblers. While winter months can be exceedingly cold, Grasmere remains a warm and welcoming location with roaring pub fires. Just prepare and pack for rain, snow and muddy trails. Most attractions remain open during the low season, though some have reduced hours.
Hotel offers at Grasmere convenient for all kind of travel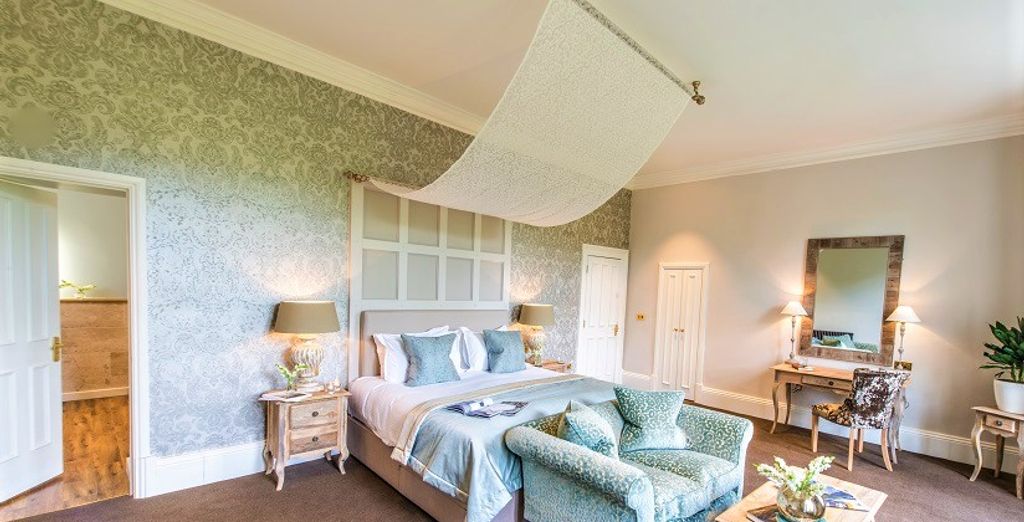 Grasmere is an exciting destination suited to all kinds of traveller. As the romantic inspiration for countless poets and artists, it's a great couples retreat. You'll find inspiring restaurants and gorgeous walking routes to enjoy together. Many of these romantic eateries are found in our delightful hotels. Grasmere is also perfectly placed to explore the Lake District on energised hikes. Group kayaking excursions, mountain climbing and cycle trips all make it the perfect outdoor retreat. As for families, Beatrix Potter offers a wealth of associated attractions in the area.
The range of hotels we offer at Grasmere
Historic hotels
Country lodge hotels
Coaching inns
Spa hotels
Grasmere: what should we bring for a hotel stay?
Charging cables
Guide book
Walking maps
Comfortable walking shoes
Pack-away towel
Evening attire
Swimming costume
Sun cream
All-weather clothing
Wellies for wet weather
Your best hotel in Grasmere: how to get there and make your booking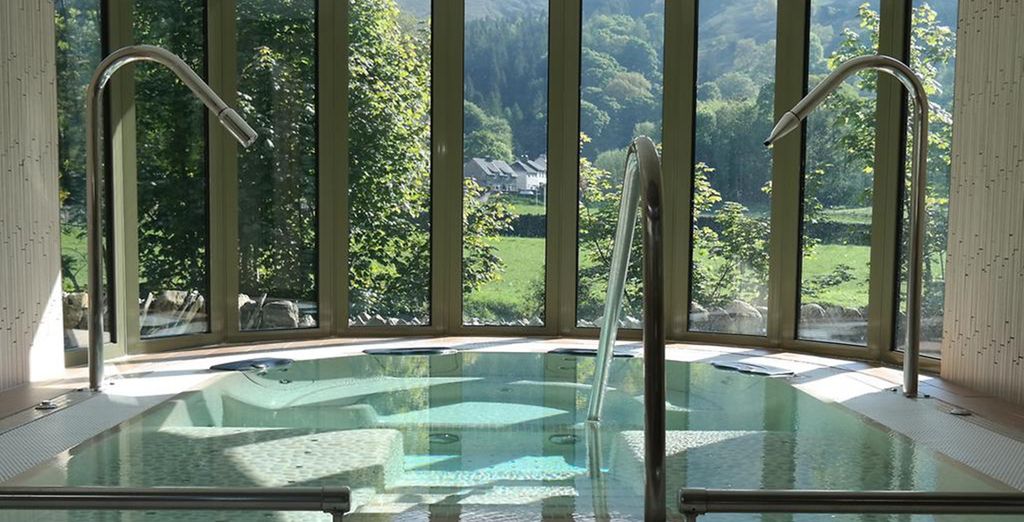 How to get to Grasmere
Grasmere is a small village in the Lake District without a train station. Those arriving by public transport can travel into Windermere by rail and then catch a bus. However, most visitors favour car access, as this will give you more freedom to explore the surrounding landscapes. Grasmere is accessible via the A591, which connects with the M6 motorway. There has been a big drive to reduce personal vehicles in the Lake District over the past decade. This has seen more public buses connecting beauty spots. Services are reduced in the low season, however. The nearest international airports to Grasmere include Manchester Airport and Leeds-Bradford Airport. Both offer car rental services for overseas travellers.
How to book your hotel in Grasmere
Discover unmissable hotels and country escapes at reduced prices with Voyage Privé. Registration is completely free, offering access to members-only discounts and other perks. Once you're signed up, just type in your travel dates for a breakdown of the latest must-book deals. You can choose from package stays and countrywide tours or simply pick an overnight option to make your own plans. Unlock exclusive savings on Grasmere's top hotels here through Voyage Privé.
The opinion of the Voyage Privé travel expert on Grasmere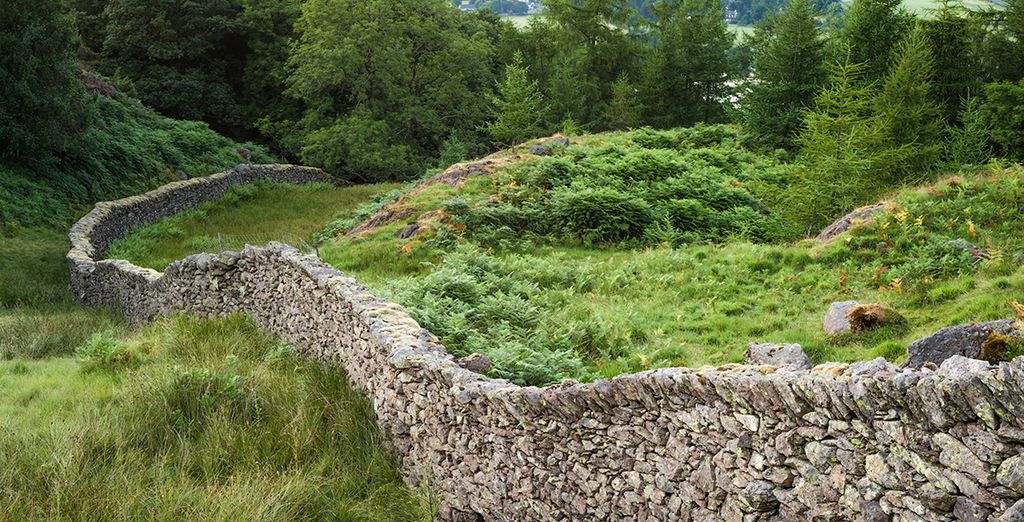 Bucolic and beautiful, Grasmere is the picture-postcard Lake District escape. Regal centuries-old cottages and country hotels dot this wooded landscape. For budding romantics, it's the perfect respite. You'll find several homes owned by William Wordsworth alongside painterly landscapes that will ignite the imagination. It's all about scenic walks followed by roaring fires in your hotel's cosy bar.
Grasmere – a hiking paradise
Leaving Grasmere's twee and pretty village centre, you'll discover magnificent landscapes for hiking. Sitting on the banks of Grasmere Lake, there are gentle waterfront walks and fun kayaking excursions for all ages. Prized mountain trails lead directly from Grasmere, including pretty scenes over nearby Silver Hower. This gives you incredible access to the Helvellyn range, the third-highest point in England. Pack your hiking boots for an extraordinary adventure!