Hotels in Brighton



Table of contents
Brighton is a stunningly beautiful seaside city on the south coast of the UK. Pastel pretty houses jostle each other and the sun sparkles delightfully on the sea, easily demonstrating why it is one of the most popular seaside towns in the region. Tourism does provide a good proportion of the city's (properly a twin-town of Brighton and Hove) income, but there are many business and industries in the area too. Whatever your reason for coming to the seaside, there is sure to be a hotel to suit your needs.
Our Best Hotels in Brighton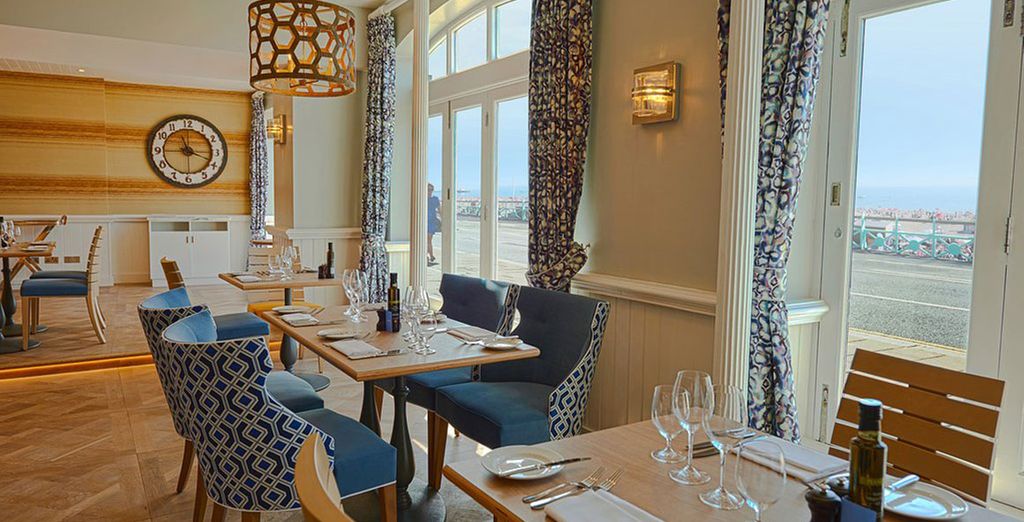 This hotel encapsulates the vibrancy of the city, with a sedately beautiful exterior offset with an excitingly modern interior, that you will not want to leave once you experience the joys of the award-winning Jetty Restaurant and taste the innovative cocktails shaken up for you in HarBAR. Escape the bustle with a dip in the rooftop infinity pool, or go underground to the unique spa for some pampering treatments.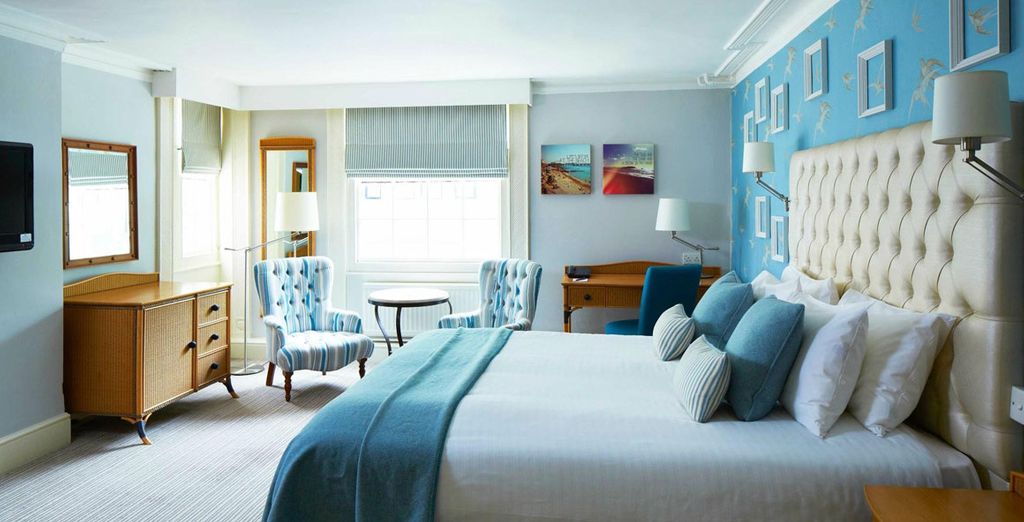 This seafront building dates back to the 17th Century and offers stunning views of and proximity to the famed Brighton Pier. It is also handy to the myriad shops and boutiques to be found in The Lanes and the Brighton Marina, with its colourful and lively display of boats of all sizes and shapes. The beautifully appointed rooms have housed such notables as Paganini and Charles II, and the newly renovated restaurant – charmingly called Steak on Sea – offers the finest cuisine made from fresh and delicious ingredients. There is also a more informal eatery in the restaurant's bar, or you can enjoy tea or champagne with a traditional High Tea.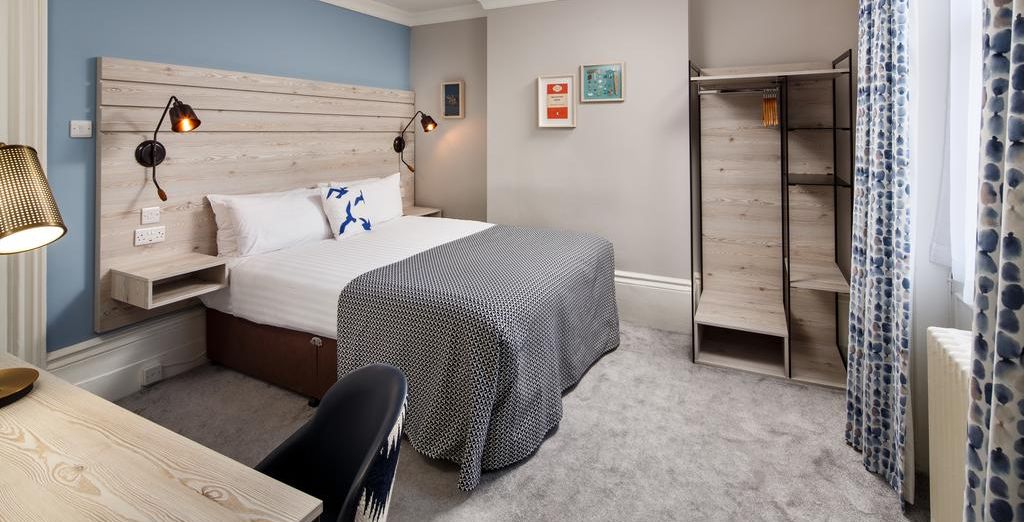 Handy for the beach, this hotel looks as though it has been in place forever, with classic architecture and clean white lines, located handily near the beach and just a short walk from the heart of the action. In fact the building dates from the 1800s and is a solid example of Victorian building at its best and most accommodating. From classic afternoon teas to three-course meals to social drinks: the hotel can provide for your needs. There is also a conference centre if you are in town on business, and guest parking is available too. Each room boasts a television, tea and coffee making facilities and high-speed Wi-Fi.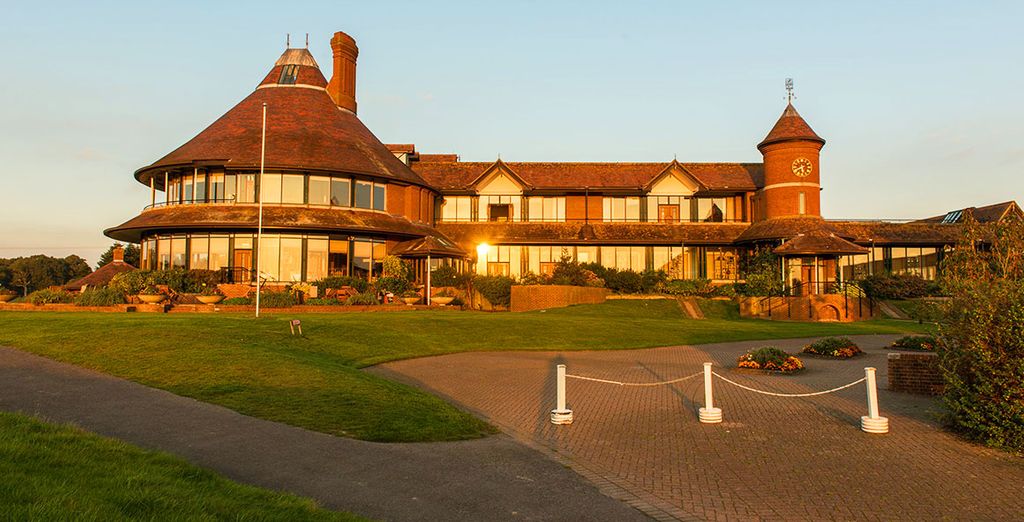 Just a half-hour drive away from Brighton, this wonderful hotel looks amazing, and offers stupendous views to guests as they dine, relax or socialise after a busy day sightseeing and visiting the village of Rye, paddling in the sea at Eastbourne and Brighton, or visiting historic Glyndebourne. The hotel staff aim to ensure your stay is the best that it can be, and the hotel has 104 rooms, a jacuzzi, an indoor pool, fitness suite, business centre and plenty of parking as well as a full sized golf course.
What Services Will You Find in our Brighton Hotels?
Spa
Wi-Fi
Fitness Centre
Room Service
Restaurant
Bar
Conference facilities
Pet-friendly
Indoor pool
Lounge
Jacuzzi
Golf Course
Hotel Rental Offers in Brighton: suitable for all types of travel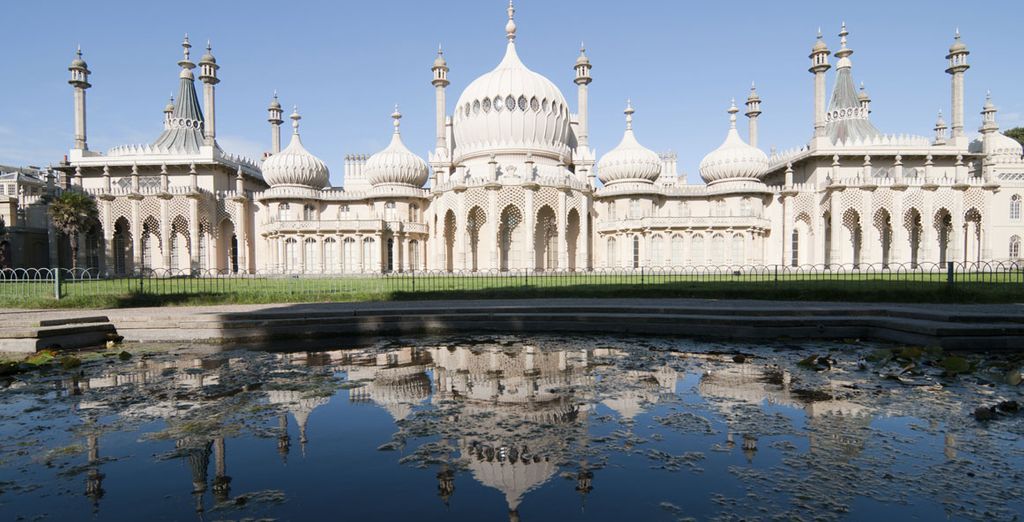 Whatever your reason for wanting to come to Brighton, you will need a suitable hotel. If you are in business and looking to score a contract, you will not inspire much confidence in the cheapest hotel room that you can find. On the other hand, if your budget does not run to five-star extravagance then you will be more comfortable with a more economy friendly offering.
The Range of Hotels We Offer in Brighton
Our hotels offer that perfect balance with luxurious hedonism catered for in the same way as budget conscious travelling. No matter if you are a student looking to get some sea, sun and fun before uni starts or if you are a jet setter looking to try out the best of Brighton we have the perfect hotel for you.
Brighton: What Should We Bring for a Hotel Stay?
Any visits to the seaside mean that you should bring your swimming costume, beach towels and plenty of sunscreen and Brighton is no exception. A smart outfit in case you decide to attend the theatre or go to a more formal than usual meals should be included, but for the most part, cool, casual clothes are all you need.
Your Best Hotel in Brighton: How to Get There and How to Book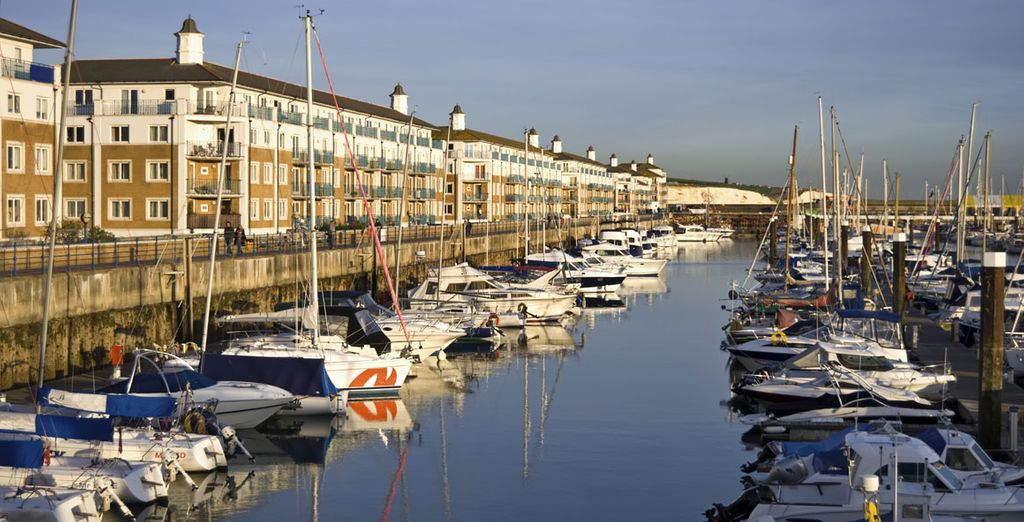 Once you have looked at all the options available, you will need to sort out the best time for you to visit and ensure that your chosen hotel has rooms available for you. Once that is decided, you must then examine your transport options.
How to Get There
Brighton is just an hour's drive from London which is well served by many other types of transport services, including international flights. Otherwise, trains and coaches serve the city well, and you can even, if so desired, arrive by ferry, coming into Brighton Marina.
How to Book
The very best way to book is to sign up for our newsletter. In this way, when Brighton hotel deals come up you will know as soon as possible, and will be able to click the link promptly and make your booking for your ideal break, to stay at your ideal hotel and all for less than you might otherwise expect to pay: win-win-win!
The Opinion of the Voyage Prive Expert on Brighton
Brighton is a vibrant and cutting edge city, that is known as the LGBT capital of the UK as it has a very high proportion of LGBT youngsters and same-sex couples compared to other similar populations in the UK. There is a thriving cultural offering in the city, and you will be able to find theatre, music, art and literary offerings readily. The architecture is gorgeous – the Royal Pavilion takes pride of place in the city's heart – and the sea and beaches are welcoming.
Brighton: Shopping, Seaside, Sun and Fun!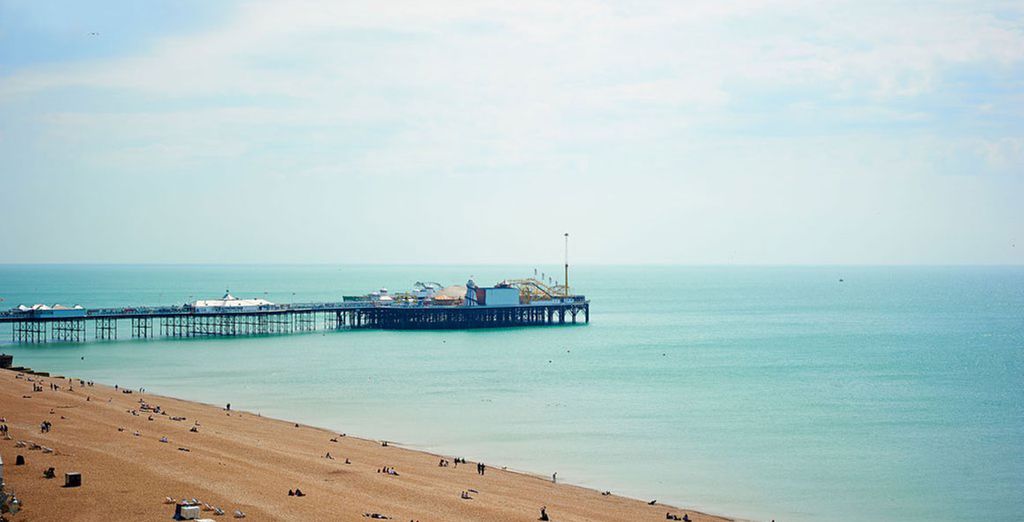 Brighton has a little bit of something for everyone. Whether you are into water sports or simply lazing on the beach, an art fundi or just know what you like, or are simply on holiday working your way around the best towns in the UK, Brighton is the place for you to be.