Japan Travel Guide
What follows is a short Japan travel guide: when to visit and what to do, how to behave and even some ideas about how to immerse yourself in the traditions of the country.
Top Ten Things to Do and See In Japan
1. Mount Fuji.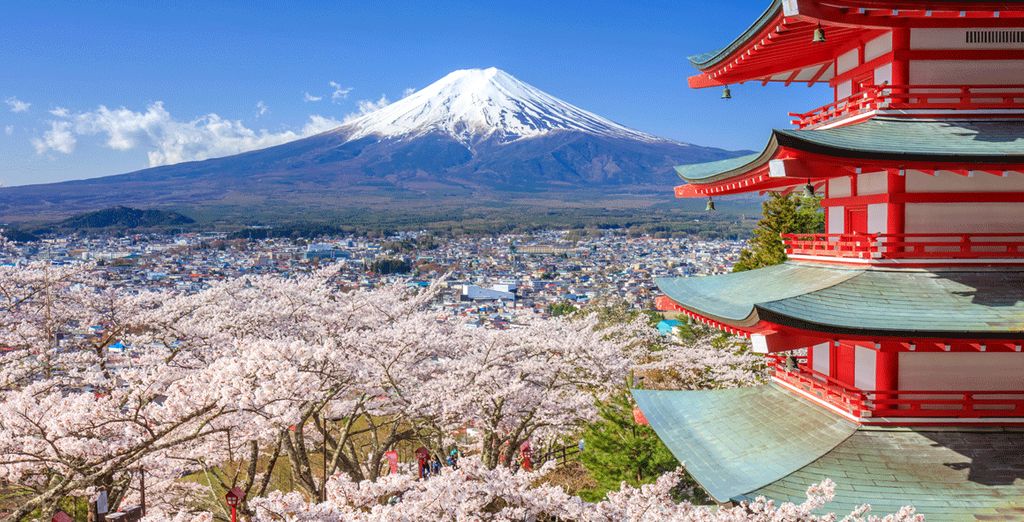 An iconic image of Japan, every visitor must try to see this beautiful mountain, often surrounded by cherry blossom and always topped with a neat cap of snow. Visit, climb the mountain (if you are fit enough) and take plenty of photographs to commemorate your visit. Respectfully, of course.
2. Ninja the Museum!
Try and visit the Ninja museum to immerse yourself in the intricate and hierarchical way of life in medieval times Japan, when ninjas were common and thought of as local heroes.
3. Night Life is the Best Life!

Enjoy the Japanese night life which is still fairly young and growing all the time. Team delicious street food with thriving nightclubs and pubs. Failing that, attend a tea ceremony to enjoy a soothing slice of history. Japan really does have something for everyone!
4. Go Sumo.
Try to attend at least one sumo match, and do a little research before you go. It is not just two big guys wrestling each other to please the bloodlust of the crowd, it is actually both a skill and an art, as well as having deep spiritual meaning.
5. Kabuki the Night Away.
Attend a Kabuki Theatre, sinking yourself into this stylised method of dramatic acting. It originally came about as a way to keep the history of the country alive and well in every corner of the Empire, and now has a huge following for both popular and cultural reasons.
6. Cherry Blossom Festival.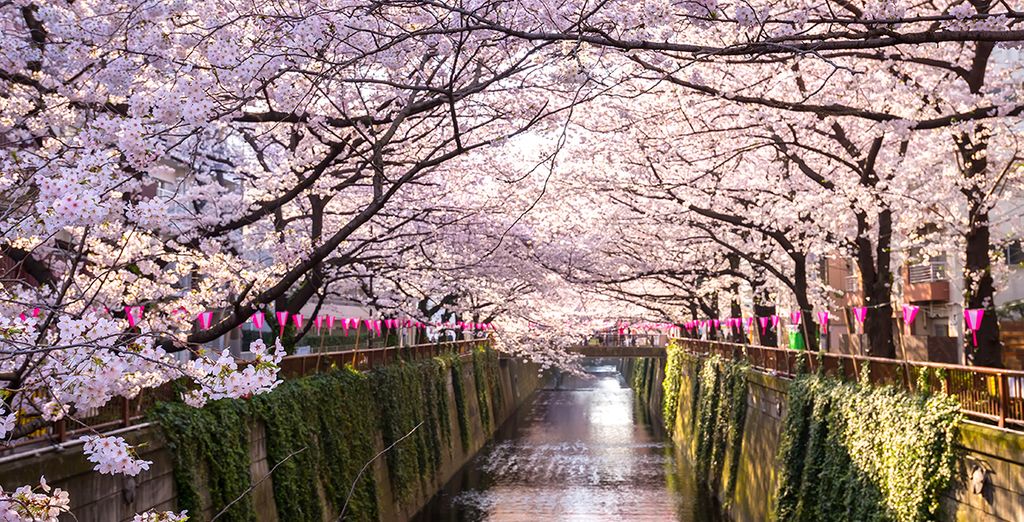 Cherry blossom time is highly prized in Japan, when all the avenues, streets and parks burst into delicately scented blossom, painting roads and pavements the palest of pink and making it appear as though magical clouds have become entangled in the trees.
7. Nagasaki Bomb Museum.
Not a fun way to spend the day, but completely fascinating and a very sobering reminder of what should never be allowed to happen again: the dropping of nuclear bombs on innocent civilian populations.
8. Attend a food market.
Japanese cuisine is the most delicious and unusual in the world. By following the local inhabitants around a food market, you will soon notice which stalls they gravitate to and this will let you know which stall has the best food for the lowest prices!
9. Seek out a waterfall (or any natural landscape).
Japan has some truly exquisite scenery (you just need to look at the art to know that) and much of it is preserved as nature reserves to allow future generations to enjoy lush greenery, tranquil babbling streams and ethereal waterfalls. Spend a moment in the Japanese countryside and you will be awed, soothed and completely admiring!
10. Pay your respects in a temple.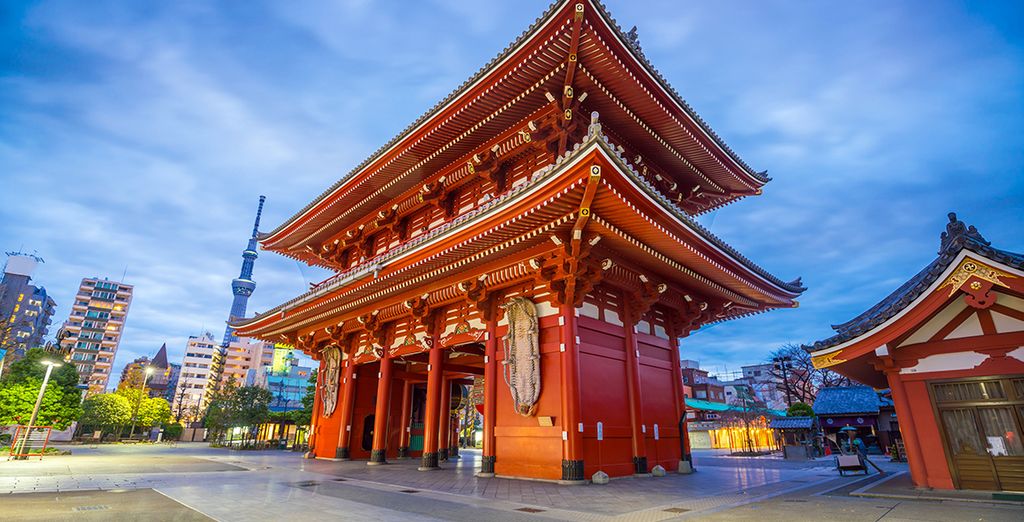 You should always think twice before imposing into religious beliefs or sacred buildings, but most temples are welcoming of intelligent and thoughtful visitors. Make sure you obey the rules or signs and be respectful as you soak up the peaceful tranquillity that can usually be found in a Japanese temple.
When to go to Japan?
When you are planning your holiday to Japan, bear in mind that March to May and September to November are the most popular times with visitors. This is because you not only get springtime cherry blossom for first, and glorious autumnal leaf changes for the latter, but that is when the temperatures are pleasant and mild, ideal for exploring and travelling. However, obviously this means that there will be many other people visiting the same sites as you: if you abhor crowds and do not mind summer heat or winter cold, you might be better suited travelling at other times of the year.
How to get there?
As Japan is series of islands, the best way to reach it is to fly: the international airports accept flights from almost every destination. Or, if you are on a more leisurely holiday, taking in more of the glories of the East, you could cruise in from nearby.
Which hotel offers to choose in Japan?
In Japan, each hotel is legally required to provide accessible rooms, but only one room per hotel, even in the bigger hotels. If you have special accessibility or mobility requirements, you should mention this right at the beginning of the booking process to avoid disappointment.
Hilton Tokyo 4*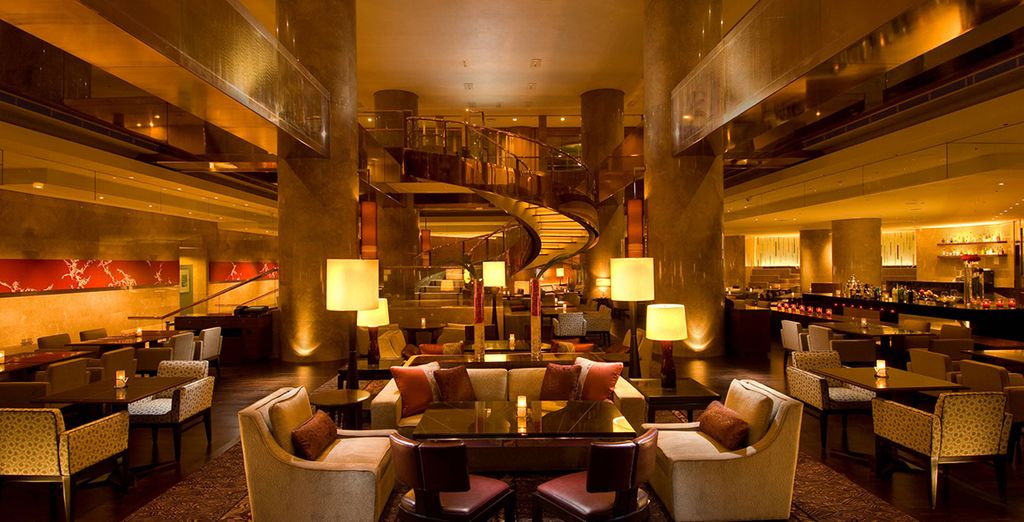 Boasting a fitness centre, whirlpool and sauna, along with neat and luxuriously comfortable rooms, this hotel is perfectly sited to give you access to the centre of Tokyo. With over 800 rooms, there are three restaurants and three bars to choose between or you could venture further afield and see what lies just around the corner. There is a concierge desk ready to answer any questions you may have.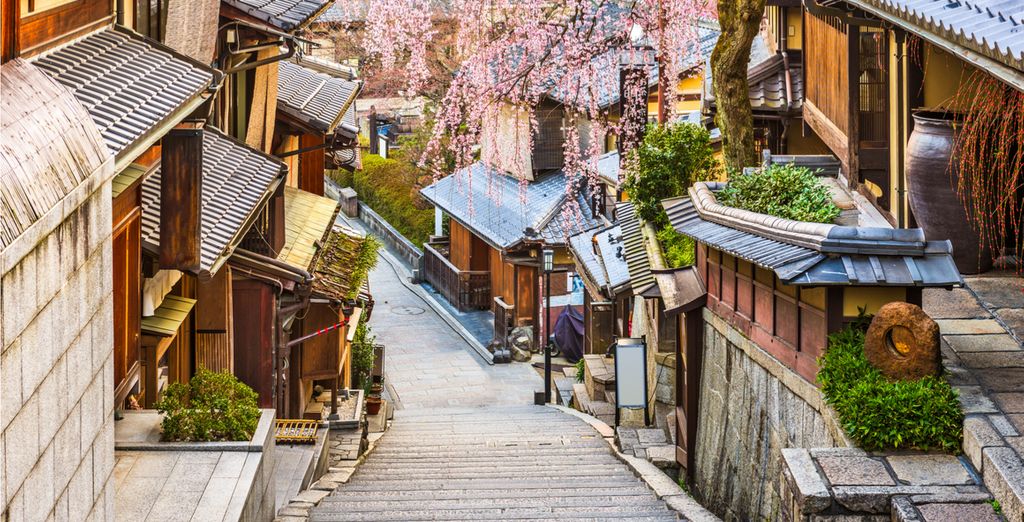 Voyage Privé often has great deals on tours of Japan that will ensure that you see the best that Japan has to offer, all the while in the company of strangers who will very soon become close friends. If you long to experience as much as the country as possible, why not try one of our cruises or tours around this beautiful country?
Tours can last up to two weeks (the shorter ones are a matter of days for those too busy to leave work for long) and you will criss-cross Japan, taking in the sights, the smells and even enjoying shopping days, lazy beach days and much else besides.
Culture in Japan: Local Practises and Customs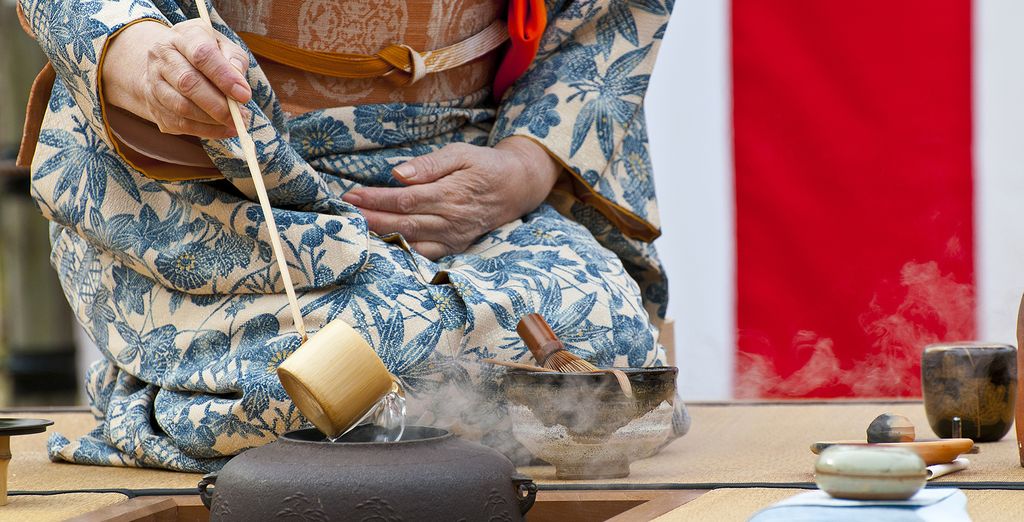 The Japanese have a rich history and it is kept alive with performers, businesses and citizens all aware of and practising traditions and customs that their forefathers and distant ancestors would have also practiced. From tea ceremonies, to Shinto beliefs, to sword play and so much more, Japan is endlessly fascinating and unique.
The Map of Japan
Our Practical Advice for Japan
Be respectful of the traditions and even of the rules. The cities tend to be very crowded, so the populace have trained themselves to take up little space and to scrupulously observe polite behaviour towards their neighbours in order that everyone can live in harmony and peace.
What to bring back
Many people want to bring a katana (ceremonial sword) back from Japan but this is just one excellent example of something that you will want to query before you commit to the purchase. Many countries will see this as an offensive weapon and will confiscate it from you.
Better souvenirs include the delicate seeming paper fans, and examples of origami that abound in the country.
You can also look at the wide array of traditional wooden children's toys. Some of these are uniquely Japanese and make a great souvenir, while also being sturdily practical and fun to play with!
Kites are also a wonderful souvenir, being ornate and gorgeous, often made from silk and seeing them soaring in the sky will not only lift your spirits but it will remind you of your Japanese experiences.
What currency to use?
Japan uses the Japanese yen which is the third most traded currency after the US dollar and the euro. It is readily available at bureaux de change and in some hotels and airports.
What language is spoken in Japan?
There are several dialects and languages in Japan, but the most widely spoken is Japanese which is understood of almost all of the country.
How to get around Japan?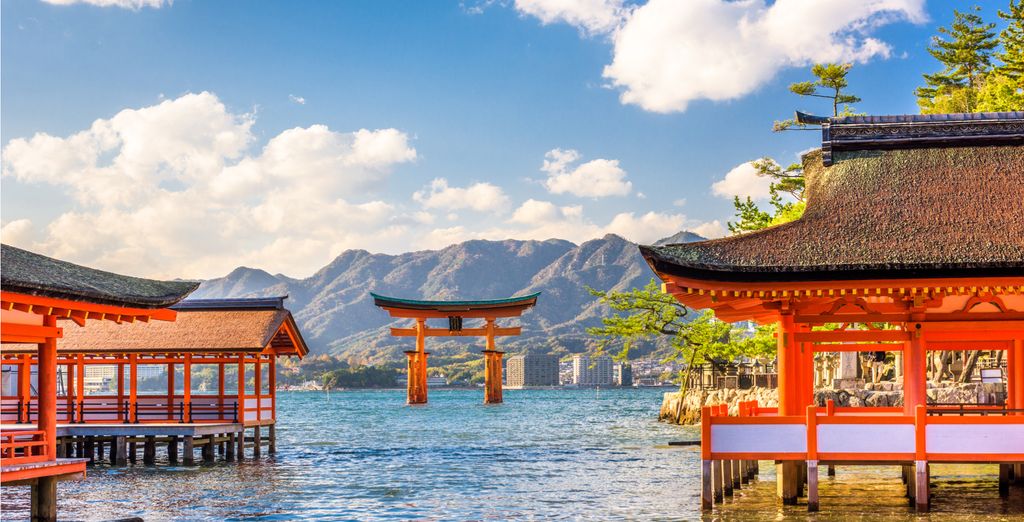 Japan has excellent transport links and infrastructure and you can get around most of the islands on public transport. You can hire a car and drive yourself about, or you can use buses, trains, even planes and ferries. If you are feeling brave and safe enough to do so, you could even hitch-hike to get around.
What to pack for your holiday?
Check the weather report before you travel and pack accordingly. Japan has distinct seasons and visiting during the rains mean that you will need an umbrella or a good quality parka! Do not forget sunscreen if you are travelling in summer, too.
Clothing should be practical and hardwearing, with enough changes that you can cover all your social requirements. Dress for the climate, and try to bring a small capsule wardrobe to which you can add small pieces to transform the look.
How long to stay?
How long have you got!? Japan is beautiful, and it would be easy to spend months exploring and still not be satisfied. Instead, work out how many days you can afford to stay in the country for, and plan accordingly, creating and sticking to a timetable.
How to travel with a pet?
You can travel with your pet as long as a wide array of conditions are met, including your pet having a passport, being up to date with their vaccinations and meeting all the other requirements. You may be able to take your pet straight into Japan if you meet all the terms and conditions, but in order to export them again, they will need to go into quarantine for up to seven days.
Japan : What Budget to Plan
Japan is notorious for being quite a pricy country, and while you can certainly survive on noodles and miso soup if you have to, it is best to bring as generous an allowance as you can afford: budget for about £120 or $150 per day per person, and you will be able to travel, eat and explore in reasonable comfort.
Environment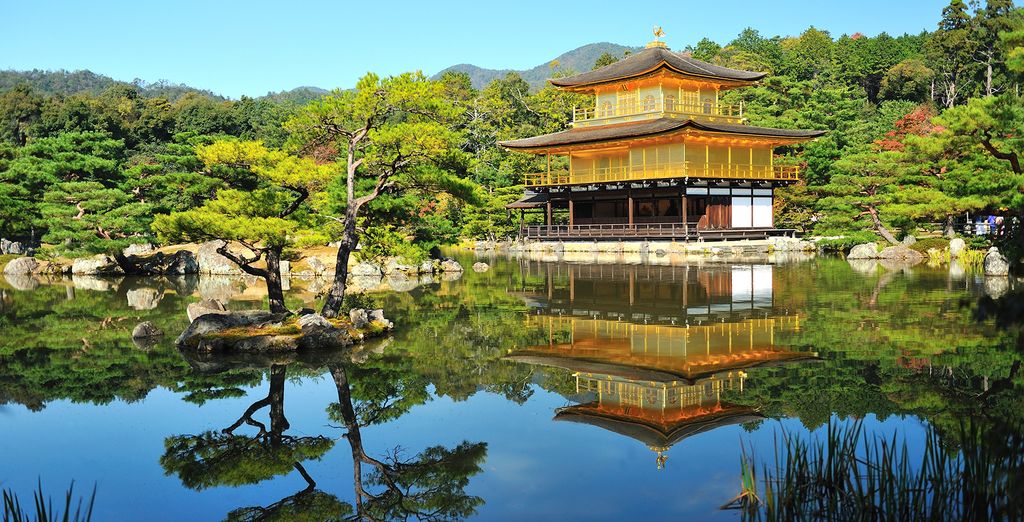 Japan is trying to go green, introducing good recycling practises and improving their eco-friendliness as and when they can. Of course, some big businesses are not quite as dedicated as they should be to the process, but in general littering, not recycling and not clearing up after yourself will be frowned upon.
Final Pointers in this Japan Travel Guide
The train system in Japan is not twenty-four hour, so be sure to check the times of the last trains if you need to get somewhere later on in the evening.
Cash is king. You will be able to use a credit for most things, but do check first and try to have enough yen on you to cover your urgent needs.
Tattoos have a bad rap in Japan as they are associated with the criminal gangs (yakuza). If you have tatts and want to visit a public bath, make sure you mention your tatts before you terrify the local population!
There is no tipping culture in Japan – but do not feel guilty as servers receive a good wage and do not need their tips in order to live