Holidays to the land of Pirates : Our Smart Travel Deals
Discover our Best Holidays Deals to travel like a Pirate. ✅ Enjoy our all-inclusive luxury holidays up to 70% Off on Flight + Hotel ⭐.
Do you want to act out your Jack Sparrow fantasies and travel in the footsteps of places popular with pirate legends? Here is our travel guide to discovering the most beautiful islands of the Caribbean.
Discover all our holidays offers for Easter Holidays and Summer Holidays 2020
Did watching pirate movies allow you discover these breathtaking lands and maritime expanses? Take advantage of our useful information and exclusive offers to enjoy the beauty of this archipelago.
WHAT MAKES THE PERFECT DESTINATION FOR A PIRATE TRIP?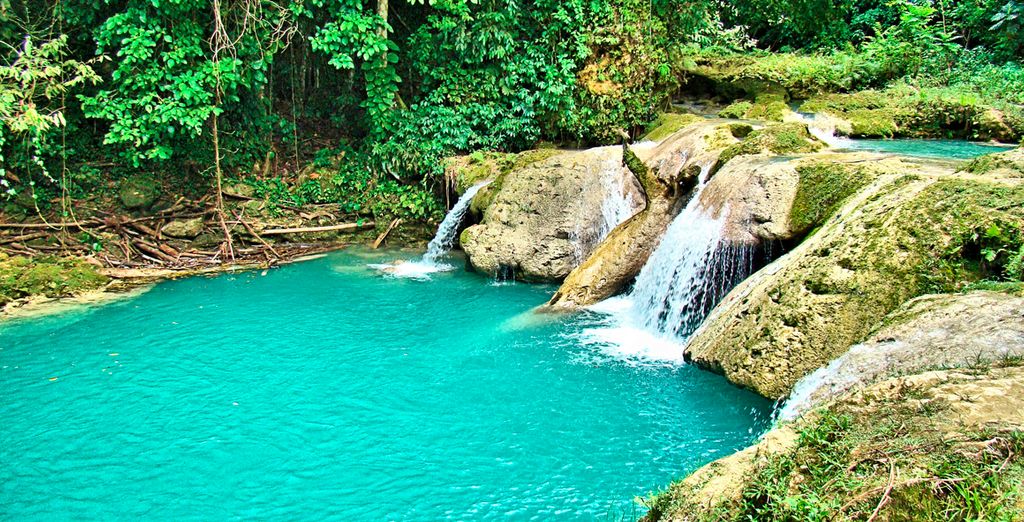 The Caribbean archipelago is emblematic of the golden age of pirates. It is a group of islands located below the United States, bringing together 13 states and 17 distinct dependencies. Many of them are famous for their paradisiacal environment and here are the ones you should absolutely visit for the trip of a lifetime.
The Bahamas
The Bahamas remains one of the most sought-after holiday and travel destinations in the entire Caribbean region. It must be said that with so much diversity, things to do and places to visit, not to mention local cuisine, it is easy to understand why! Islands like New Providence are teeming with activity, huge casinos are erupting on Cable Beach and Atlantis bursts with water parks and luxurious sunny terraces.
Nassau, on the other hand, is full of colonial history and rum houses, all of which is surrounded by vast wilderness including the Lucayan National Park. Not to be missed is Eleuthera Island, a small paradise on earth. There, you will find opportunities for scuba diving among the coral reefs, surf spots and hiking trails too, not to mention many relaxing tropical beaches, where you can simply relax and unwind!
Discover our holidays to the Bahamas and cruises.
Puerto Rico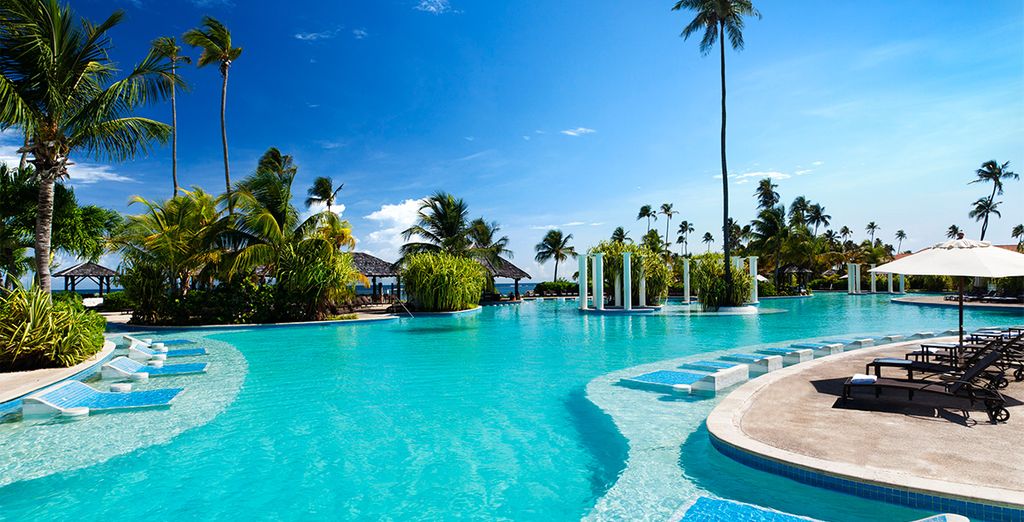 Puerto Rico is an island in the Caribbean and an American territory with a rich and eventful history, a spectacular and diverse landscape of mountains, caves, islands, coral reefs and waterfalls, and many historical structures. The beautiful San Juan is the ancestral capital and is a delight for history lovers who appreciate its colonial architecture and old forts that have actively defended the island against invaders. The El Yunque Rainforest is a fascinating place, home to unique plants that thrive in very humid conditions. Hundreds of islands, large and small, are surrounded by beautiful sandy beaches and vibrant coral reefs.
The Cayman Islands
As the British overseas territory in the Western Caribbean, the Cayman Islands offer some of the best diving spots in the world. Set sail across crystal-clear waters on the shores of this trio of tropical islands, including Grand Cayman, Cayman Brac and Little Cayman. Coral reefs surround the three islands, where you can witness shipwrecks that are scattered off the coast as well as steep underwater walls brimming with marine life.
Grand Cayman is the largest and most Americanised of the three islands, home to the famous George Town harbour, famous for its cruise ships. Stunning Seven Mile Beach is its crown jewel, boasting a range of water sports and resorts. In addition to relaxing on the island's large beaches, other opportunities include swimming with stingrays, diving, snorkeling, hiking, duty-free shopping in the colourful capital of George Town, and escaping to the island's quiet East End. Cayman Brac attracts nature lovers with its steep coastline, deep caves and slower pace. Little Cayman is much quieter but offers some of the best diving sites in the world, as well as excellent fishing experience with its bonefish benches and Lake Tarpon.
Jamaica
The entire island of Jamaica is a lush vision of green mountains falling on a blue azure sea. Known as the "cradle of reggae", Jamaica has natural jewels and a colourful African atmosphere. Golden beaches, intensely green mountains, turquoise seas, coral reefs, tropical forests and rivers are just some of the island's major assets. Nature lovers will find plenty to do, from hiking and bird watching in the jungle to diving. Jamaica is also famous for its many historic plantations, where you can enjoy tropical fruits and great houses. You will also find some of the most luxurious seaside resorts in the Caribbean.
Montego Bay, Ocho Rios, Negril and Port Antonio are the main tourist centres. Lively Montego Bay is one of the most popular holiday towns. Ocho Rios is the main port of call for cruise ships on the island. Negril is famous for its long lazy beach lined with clear waters and coconut palms. Ecotourists love the calm of Port Antonio, thanks to its proximity to the spectacular Blue Mountains. In Kingston, the energetic capital of Jamaica, you can visit the former home of reggae legend Bob Marley and explore the city's museums and historic sites. Jam-packed with various attractions, no wonder Jamaica enjoys a reputation as a Caribbean hot spot.
Discover our unique deals in Jamaica: holidays, hotels, last minute holiday deals.
St Martin
Both French and Dutch, lively and relaxed, with beautiful beaches and hills dotted with palm trees, famous for its guavaberry rums, beach bars by the sea and casino nightlife, St Martin has many assets.
It is not surprising that so many cruise ships choose to drift into the ports of Marigot and Philipsburg through the currents of the region. There are indeed a lot of things to do for travellers, such as enjoying panoramic views of Anguilla to visiting the beautiful sandy beaches of the Eastern Bay.
There are also opportunities to jet ski, view multicoloured butterflies, sail by Virgin Islands and take an interest in the history of this region, including the colonial conflicts between Dutch and Spanish sailors. Talk to the macaws, visit bearded monkeys, and finish with a melting pot of tasty rums and fine cuisine thanks to the influence of French cuisine.
Cuba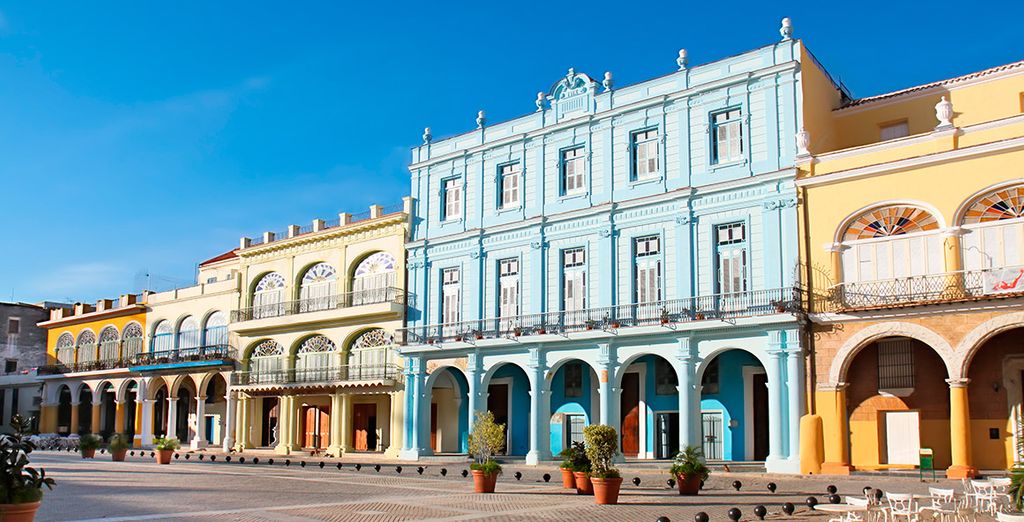 To say that Cuba is a fashionable destination is an understatement. The island is at the top of the list of places to visit by travellers. Time seems to have stood still here for decades, but the recent changes brought about by the improved political climate with the USA may change all this. Havana, in the province of Artemisa and Mayabeque, is the place where most flights will land, making it your first stop in Cuba. There are so many things to do in Havana that you can easily spend your entire stay there!
Discover our great deals to cuba: holiday deals, holidays, last minute, all inclusive holidays, flights from London.
The Dominican Republic
From the beaches of Punta Cana in the east (and all its luxury hotels) to the wild and cloudy peaks of the central mountains in the west (the highest in the Caribbean). Discover our holidays to the Dominican Republic.
Guadeloupe
Floating like a butterfly in the middle of the leeward islands, the duo of Guadeloupe's main islets - Grande-Terre and Basse-Terre - spread like two flying wings. However, these regions are radically different! To the west, the Lower Earth rises to foggy peaks dotted with waterfalls that project plumes of incandescent volcanic ash into the moist air. To the east, Grande Terre, with its superb beaches such as Caravelle Beach, is home to sunbathing enthusiasts and high-end hotels.
This makes Guadeloupe a suitable place for a host of different travellers, attracting all the intrepid explorers with hiking routes through the rainforests, shoppers with the stalls of the Pointe-a-Pitre market, and relaxation lovers with the pretty Marie-Galante and the Iles des Saintes.
Bermuda
1500 kilometres from Puerto Rico, the Bermuda archipelago has one foot in the tropics and another in the Atlantic hurricane belt. Influenced by its long English colonial past, the cities here are full of whitewashed cottages and occasionally dotted with a Gothic bell tower.
There are still great fortresses from the time when Her Majesty's navy docked during the wars - even though the jetties are now largely dominated by luxury cruise ships.
The beaches are particularly impressive, such as Horseshoe Bay and other coral-coloured sandy areas. These border the banks under palm and calabash forests, or under cliffs where luxurious holiday villages, spas and first-class golf courses stretch.
HOW TO GET ON YOUR PIRATE TRIP?
The region is composed of many islands and is particularly large, crossing 200,000 km². It is highly important to plan your trip there. Once there, you will have the choice between flying or travelling by boat. The main destinations all have an airport.
One of the easiest ways to visit the pirates' lands from the UK is to travel to Guadeloupe. The main airlines including British Airways, Air France and Air Caraïbes are the most popular options, and tickets can easily be purchased online. Be sure to book well in advance, as prices can change rapidly!
Another option is travelling via cruise ship, but this will require at least 10 days of travel in order to reach your destination!
YOUR OPTIONS
All Inclusive
All Inclusive is the 100% secure formula that allows you to control your budget. Yes, you will have to put your hand in your pocket, but once you have done so, you will benefit from unlimited drinks, services and buffets without paying an additional cent. This is the best option when you want to enjoy your holiday to the full: flight, hotel, board, transfer... everything is already paid for!
Flight + Hotel
Rather than organising your own trip, it is often easier to take a "Flight + Hotel" package where prices are negotiated in advance, allowing tourists to make a single purchase from the same service provider.
Weekend Trips
Although weekend trips are popular in the UK, flight times can be as much as 13 hours, so we generally advise against it, allowing you to enjoy your stay fully, without the issue of jetlag.
WHEN TO GO: HACKS AND TIPS TO CHOOSE THE BEST TIME
In terms of weather, the Caribbean is renowned for having the most pleasant climate on the planet, with temperatures of 24-29°C all year round. It is never cold, there are never any big heat waves, and the rain falls at a fairly predictable rate - keeping these tropical islands lush and dense. The best time to visit the Caribbean is generally considered to be from December to April, when it is a little cooler (especially in the northern Caribbean), drier and less humid. May to November can also be advisable, with possible hurricanes to watch out for from July to October - although they are rare in the far south, such as Trinidad and Tobago.
However, the best time to visit the Caribbean varies according to your interests, budget and island of choice. Financially, from May to June and from late November to mid-December, prices are more appealing, and crowds are smaller, allowing you to take advantage of the good weather, as you relax on a beach that is practically empty of other tourists.
OPINION OF A PRIVATE TRAVEL SPECIALIST ON YOUR PIRATE'S ADVENTURE
If you want to experience a picture-postcard setting, holidays in the Caribbean are a must. Whether it's to celebrate, or to relax on the white sandy beaches, this area is full of things to see and to do. You can go on an adventure in the forest or relax by the pool of a luxurious hotel. All of this is possible with direct flights from the major UK airports!
FAQ Land of Pirates
To have access to the travel deals, you just have to register for free in order to access the auction room with the best deals of the moment.
To enjoy warm family moments, amusement parks are very popular, such as Disneyland or Port aventura. Otherwise, destinations such as holiday clubs or the mountains are ideal.
A good plan is to leave outside of the seasonal periods while taking advantage of the sunny weather and quieter crowds in dream destinations.