Enjoy beautiful scenery with last minute holidays to Scotland
Scotland is a beautiful land, one of contradictions and contrasts. Flaming red hair and passionate people versus the cold and pitiless land, the warmth of the welcome and the whiskies against the cold of the loch water, and the surprising abundance of wildlife in a countryside that seems inhospitable but that just keeps its warm heart well hidden! It is the perfect escape for a last minute holiday, easily accessible but seeming a million miles away from humdrum everyday life.
Why go on holiday at the last minute?
A holiday taken on impulse can sometimes be the most fun. They can come about for any reason: a sudden day off from school or work – perhaps the last of your holiday allocation to be used up lest it be lost; a long-lost friend or relative coming to stay, or a sudden financial windfall. Good exam results, a promotion, an engagement or wedding: there are many reasons for a last minute holiday!
Best Scottish attractions for Last Minute Holidays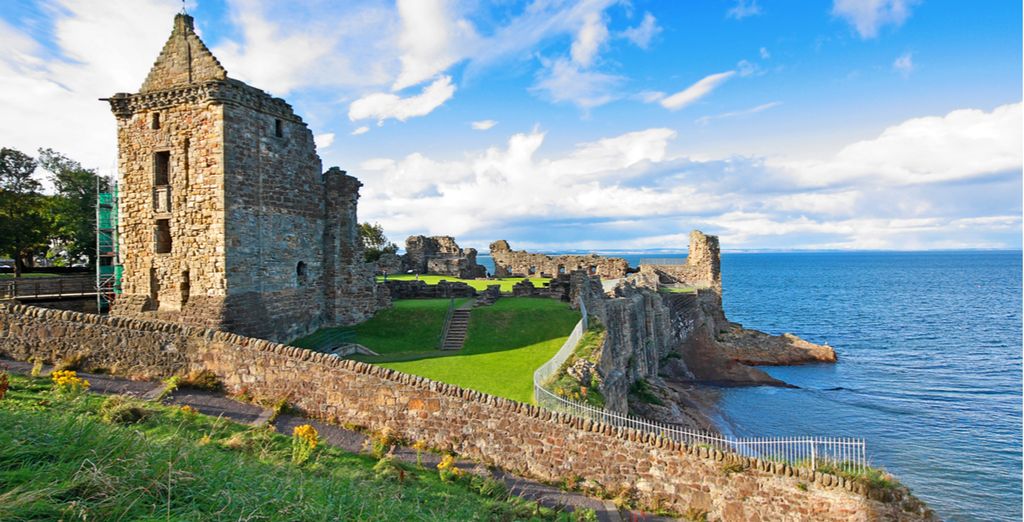 Scotland has so much to offer that it will be hard to decide on just a few activities. The city of Edinburgh is beautiful, with wonderful architecture, the Royal Mile, excellent shopping along Princes Street – not to mention the Tattoo, the Fringe festival and the many varied theatre performances, from amateur Shakespeare productions to slick, expertly produced cutting-edge comedy.
Loch Ness is revered for its monster, but even without Nessie to look for, the loch is beautiful and fascinating, a visual sign of a fault deep in the earth that is geographically more akin to the USA than Europe!
Whisky distilleries can be found in almost every part of Scotland, thanks to the soft peaty water, and most of these offer tours around the facilities in which you can try out the wares, and perhaps buy some to take home with you.
There is big game in Scotland and you can see who takes the best photograph of a stag or catches the best salmon, either catch and release or for your dinner that night.
In short, there is plenty to do, no matter where you go in Scotland, and the people are largely warm, welcoming and friendly.
Where to Stay for a Last Minute Holidays Scotland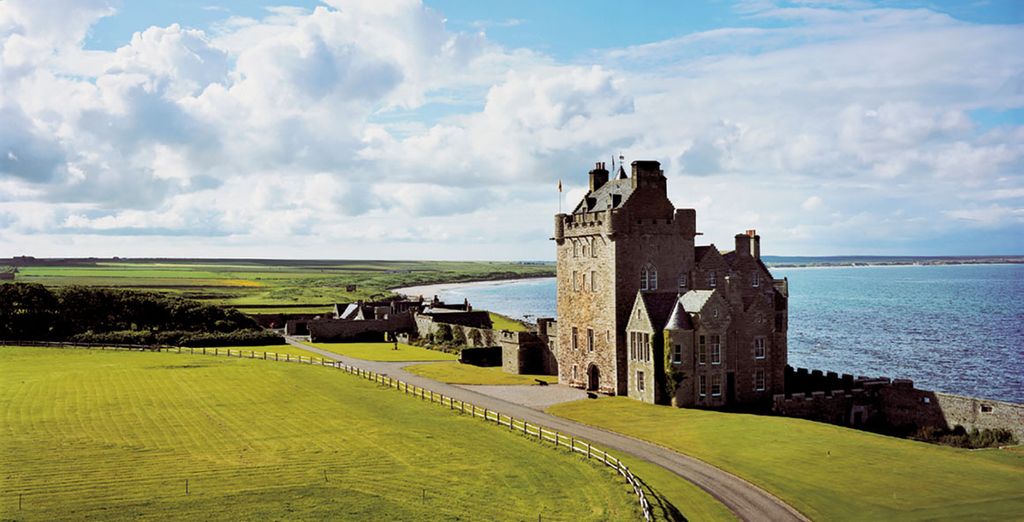 A five-hundred-year-old building with its very own beach, this beautiful 32-room hotel will give you a taste of the Scottish life. From cosy bonfires on the beach, to bagpipe music to sleeping in a four-poster bed, you will feel steeped in all things Scottish.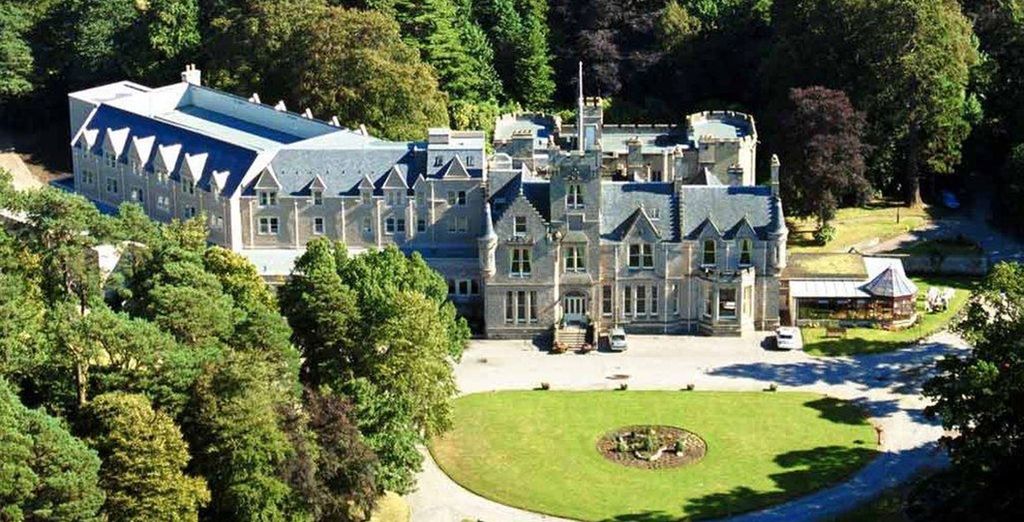 In the heart of the Highlands, just ten miles from Inverness and set amid pristine beaches, this hotel was originally built as a large family house in the 16th century. The rooms play on this sense of age, and are beautifully decorated, swathed with gorgeous fabrics that look fantastic and keep out the chilled Scottish air. With national parks, theatres, whisky distilleries and more all within easy driving range of the hotel, this is a perfect base for a last minute holiday.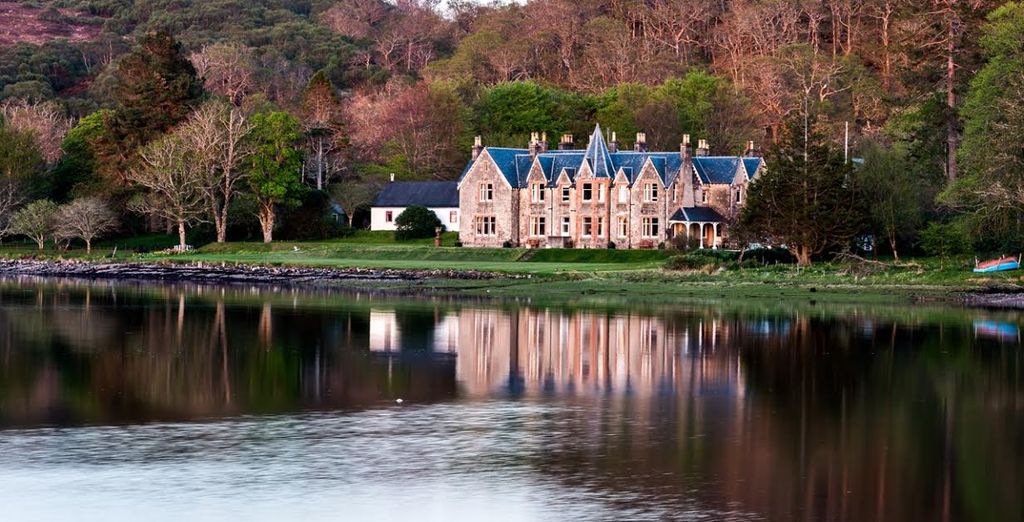 Close to the sea and overlooking Loch Gaineamhach (amongst others, there are many in this area), this lodge offers rural calm and tranquillity along with plenty to do and try out. With a world-class collection of whiskies and gins, kayaking and hiking, and even a guided tour of nature reserves with an experienced gillie in control, you can see and take photos of animals or try your hand at game fishing. And then return to the hotel for a hot bath, a delicious meal and some more of those varied gins or whiskies!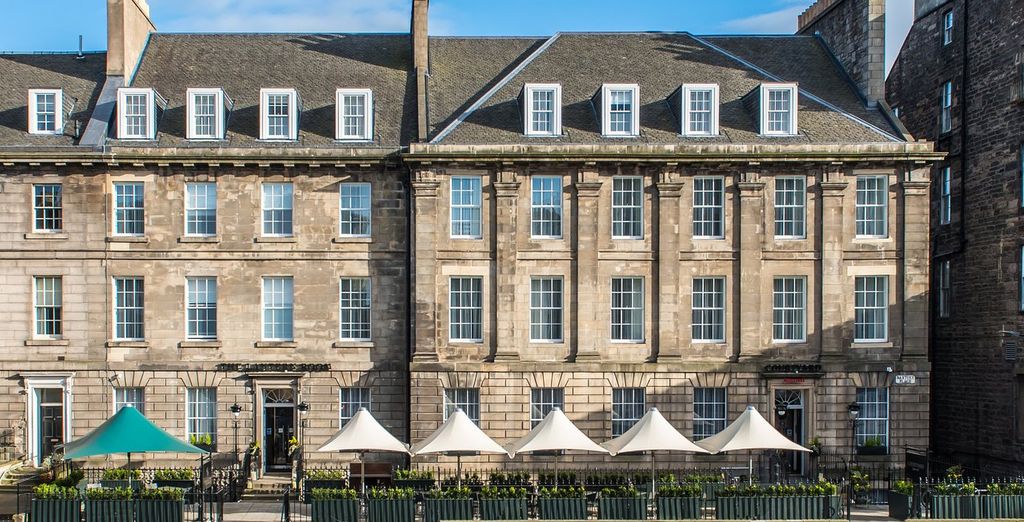 Right in the heart of Edinburgh, up close to the action of Princes Street, the Royal Mile and the Castle, this hotel embraces innovative design and local designers to create a welcoming, comfortable and sustainable atmosphere for guests. The onsite restaurant and private dining room are there when you are hungry, or there is the whole of Edinburgh's trendy foodie scene to try out.
Practical Information for a Last Minute Holiday in Scotland
The weather in Scotland can change quickly, so do keep an eye on the weather reports, and believe forecasts for bad weather, even if it is beautifully warm first thing! Take layers of clothing so you can adjust how much you are bundled up as you travel around, especially if hiking or rambling. The mountains are deceptively steep and deceptively tall so pay attention to signs and make sure you are wearing appropriate clothing.
What weather should I expect?
Scotland does tend to catch a fair amount of arctic weather, so if you are travelling in autumn or winter – sometimes, even in spring! – you should not be surprised by an occasional snow flurry. Summers can be warm, but the nights are usually on the cooler side, so carry a jumper or light coat with you, even on the balmiest day.
What Budget to Plan for the Last Minute?
You will need to account for:
Accommodation: hotel rooms will have regulations about how many adults and children can sleep in each room, so do make sure you have read all the terms and conditions before you book just one room when you need two. Not only might the hotel not have any spare space, but you will have to pay more than planned for the extra room – or even forfeit the whole booking!
Food: While many hotels are bed and breakfast or dinner, bed and breakfast, you will still need to account for those extra meals, as well as any snacks that you fancy.
Tickets: Entry into parks and stately homes, as well as donations to museums and cathedrals must be taken into account too. Having said that, do see if you can get a group or family discount before you commit to paying larger sums than you might otherwise have to.
Fun: A drink in this charming pub, a go on that arcade machine, an unexpected funfair – there are many fun things that you can do on impulse with a little cash reserve for such things
Activities: Your planned activities will usually have to be paid for: boat trips on lochs, whisky tours, game reserve experiences and so on. Generally, try and book these in advance to avoid disappointment, plus this will give you an idea of the expense early on in your holiday.
In general, if you are looking for a lavish holiday, allocate around £100 per person per day, reducing this to around £40 or £50 if you will be travelling on more of a budget.
The Voyage Prive Travel Expert's Opinion on Last Minute Holidays Scotland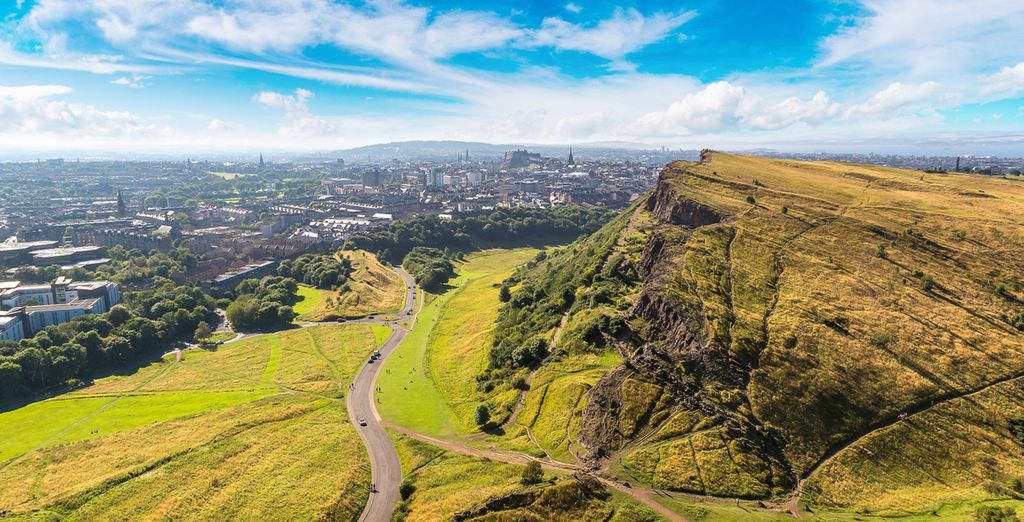 Scotland is a great place to visit. Treat the people with kindness and courtesy and that will come back to you threefold: the same applies with rudeness and anger! The landscapes are exquisitely beautiful, and ever changing according to where you are: coastal, highlands, inland, lowlands, and according to the seasons. Summer is the kindest month, with warmth and gentle breezes, lush greenery and flowers bursting from every hedgerow, but winter can be a great time to visit too, with Christmas and Hogmanay, crisp snow falls and bright blue skies for frosty walks.
Soak up the Scottish atmosphere
Scotland is the antithesis of traditional beach holidays; it's a connoisseur's country with some of the finest landscapes in the world, as well as amazing cities. The Scottish Highlands are legendary, and for good reason as it's one of the few places where you can truly get back to nature. Hundreds of miles of heath, mountains and more mean you can drive in any direction and enjoy the solitude of nature. You can also come face to face with rare wildlife, including Ospreys and Golden Eagles, although there's no guarantee you'll come across Nessie if you make the trip to the Loch.
Scotland is a country steeped in tradition and the people are fiercely proud of their independence from neighbouring England, as well as their heritage. The highland games show the Scots in full flow and you might be lucky enough to see one of these events in action, where the locals come out resplendent in their traditional kilts and compete in events like hammer throws and caber tossing, as well as showing their prowess with the axe.
Tradition is alive and well
The Scots have kept a good number of traditions alive and well, including more traditional farming methods thanks to the vast tracts of land, which means that wool production remains largely unchanged and some of the best materials come from north of the border. Whiskey is also serious business in Scotland, and you can tour the traditional distilleries that still age the liquor in traditional oak barrels to this day. If you're a fan of food and drink then Scotland could surprise you, with some of the finest meats you'll encounter in the British isles.
A friendly welcome
Whether you head to the hills or the stylish city of Edinburgh, Scotland is renowned for its friendly, welcoming atmosphere. The parties, including the New Year's Hogmanay events, are legendary. From the tiniest guest house to the largest city centre hotel, you're guaranteed a friendly and informal welcome that marks Scotland apart and will ensure that your holiday stays fresh in your mind long after you have returned home.
So if you're looking for a different kind of holiday, sign up to our site for exclusive offers on handpicked Scottish hotels. You'll get great deals on your stay in Scotland, and a holiday that stays with you for a lifetime.