City Breaks Deals in Copenhagen
Looking for a Luxury City Break Deals in Copenhagen ? ⭐ Enjoy Luxury Accommodation and Deals up to 70% off to discover the Danish capital ! ✅.
City Breaks in Copenhagen : Five Things to See and Do
1. Tivoli Gardens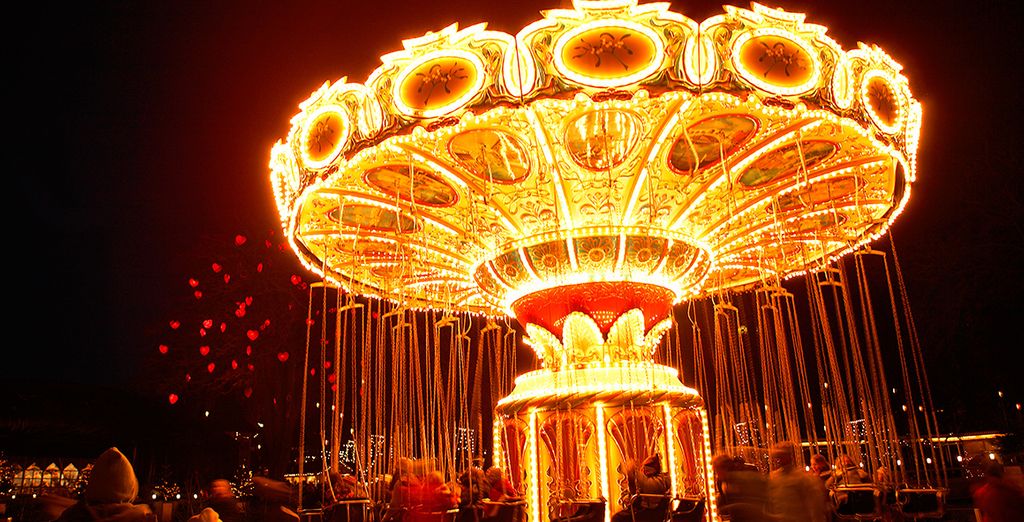 This pleasure garden/ amusement park feature has been in operation since 1843, which makes it one of the oldest amusement parks in the world to have been in continuous operation. Copenhagen actually also has the oldest operating funfair in Bakken Amusement Park, making Copenhagen a popular city for funfair aficionados from all over the world.
2. Nyhavn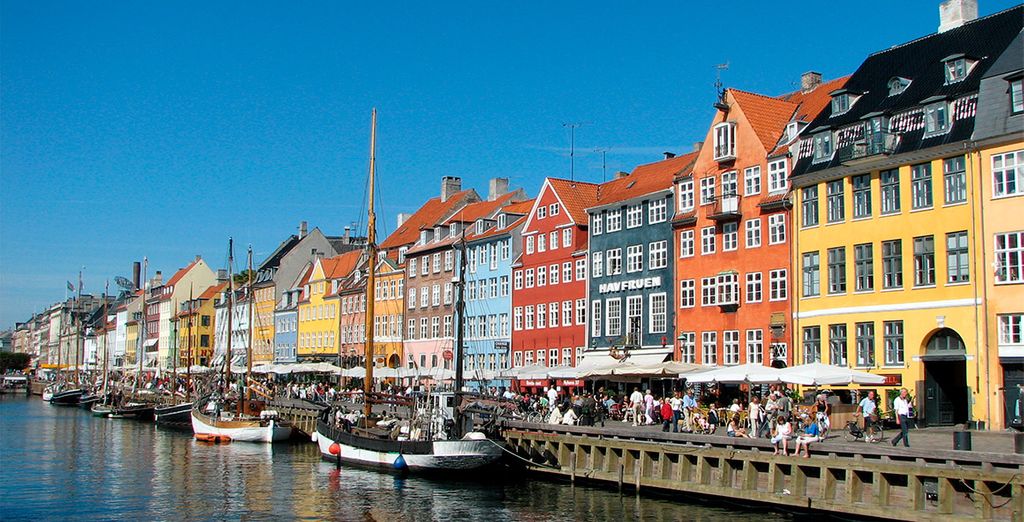 Instantly recognisable from hundreds of postcards, landscapes and television shows this gloriously colourful harbour frontage dates from the 17th and 18th century. In keeping with this, the waterline boasts many old ships in wonderful states of preservation. The area was notorious for sailors, beer and prostitution, but gained a level of respectability as the long-term home of Hans Christian Andersen, to whom a plaque has been erected. On the other side of the water, there is a line of grand mansions, the grandest of which is Charlottenborg Palace. There are small cafés to sit and watch the world go by, shopping opportunities and a vibrant thrum of lives being lived to the full.
3. Nationalmuseet
Denmark's largest museum, this museum covers over 14,000 years of Danish history from the Ice Age to the Vikings to the middle ages when Denmark became more of a religious centre and has a number of fascinating artefacts covering this time.
4. The David Collection
C L David was a barrister of Denmark's Supreme Court and he had a deep and abiding love of art, amassing a huge collection of Islamic, English and Danish art in the form of silverware, ceramics, sculpture and porcelain, furniture and many, many paintings. The collection was made into a business enterprise during C L David's lifetime and continued to show his works to the public after his death, maintaining and growing the collection for the interest and entertainment of visitor and locals in Copenhagen alike.
5. The Little Mermaid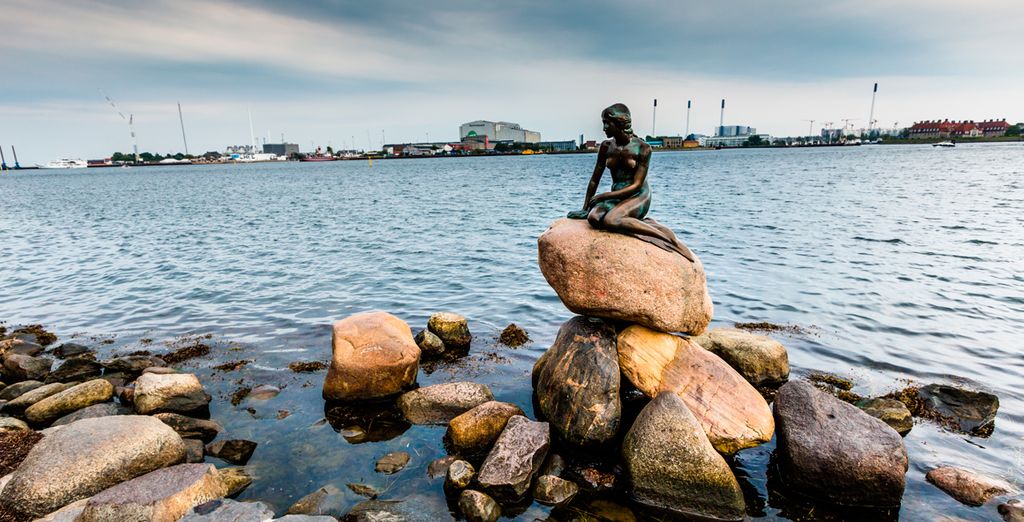 Perched on a rock by the Langelinie promenade, this small statue has been charming and delighting visitors since its unveiling over a hundred years ago in 1913. Ballerina Ellen Price posed for the statue, giving the statue her graceful dancer's limbs and distinctive beauty.
The Best Hotels for a Copenhagen City Break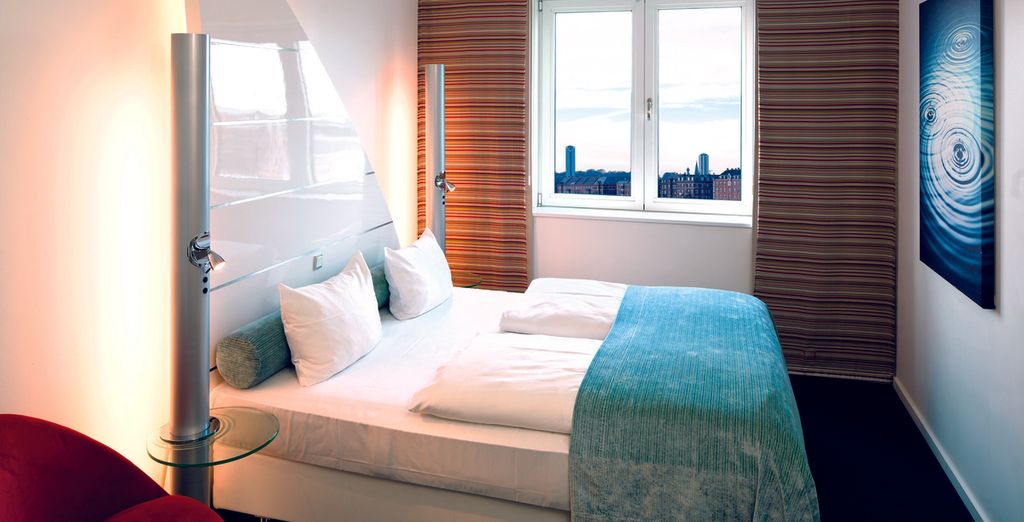 Winner of the Certificate of Excellence, this hotel perches on the water's edge, and uses the careful placement of glass and steel to create an airy space that feels open while offering the warmth and comfort of an old-fashioned hotel. Exquisite views abound on all sides thanks to the hotel's placement, and you can wonder at the sight as you dine, have breakfast or even from your hotel room.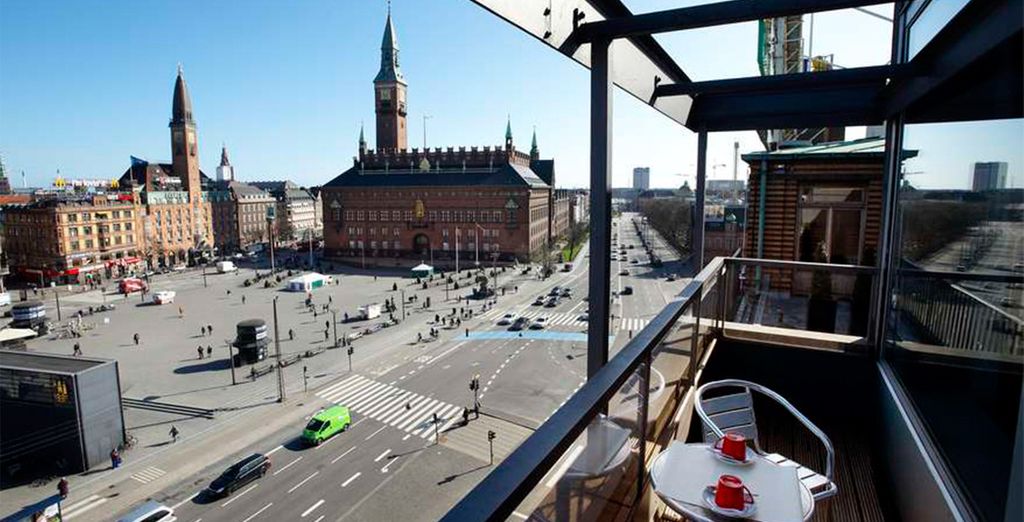 Minimalist and perfectly situated on the edge of the Town Square, this hotel is everything you need for your city break in Copenhagen. The adult's only lounge and breakfast bar are on the top of the building, offering stupendous views of the city, the rooms are compact yet elegant and tastefully furnished, giving you the perfect base from which to explore the city.
Comfortably contrasting with the quaint cobbles and ornate old architecture of the city outside, this hotel offers superb views through floor to ceiling windows, modern convenience and old-fashioned comfort. With a staggering 679 rooms, a restaurant, bar and lounge, swimming pool and fitness centre, it is almost a world of its own! It lies close to the canal and a short walk from the central train station, making it the ideal home away from home while you discover Copenhagen.
Plan Your City Break in Copenhagen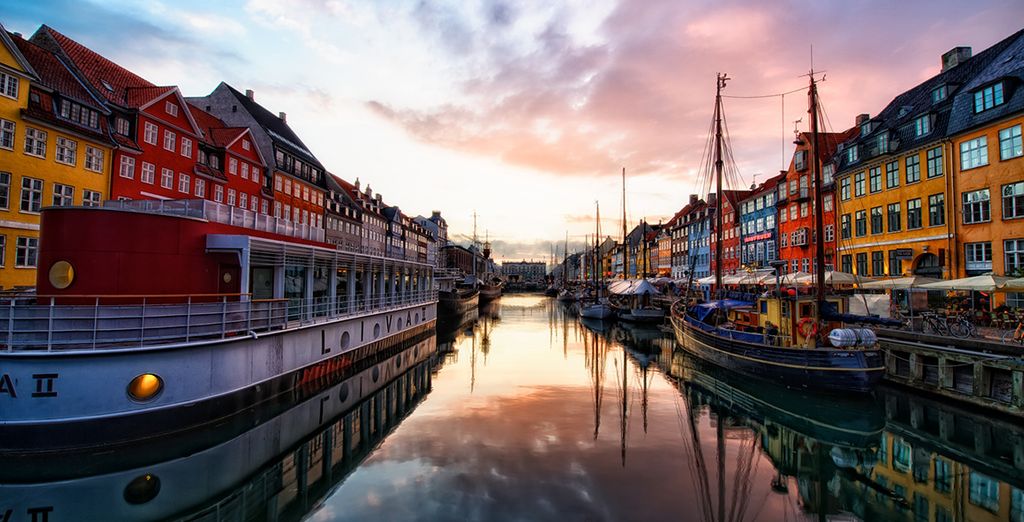 There is a lot to see and do in Copenhagen, but many attractions are relatively close together, so with careful planning you should be able to see everything that is highest on your list of priorities. Do allow enough time to enjoy the city, rather than rushing from one place to another – you will find your memories blur together if you try to cram in too much!
The best time of year to go to Copenhagen
Spring and summer are the best times to visit, with superb weather bringing lots of others to the city between June and August, while pleasant March to May brings nice weather, albeit a little cooler, with cheaper prices and correspondingly fewer fellow tourists.
Getting around on your Copenhagen city break
Almost everyone in Copenhagen gets about on bike, and you can hire one for the duration of your stay. Cycle tracks are well-maintained and their bounds respected, so you will actively enjoy travelling from your hotel to the attraction and back again, without worrying about aggressive drivers or unruly pedestrians
Where to eat? The best districts and restaurants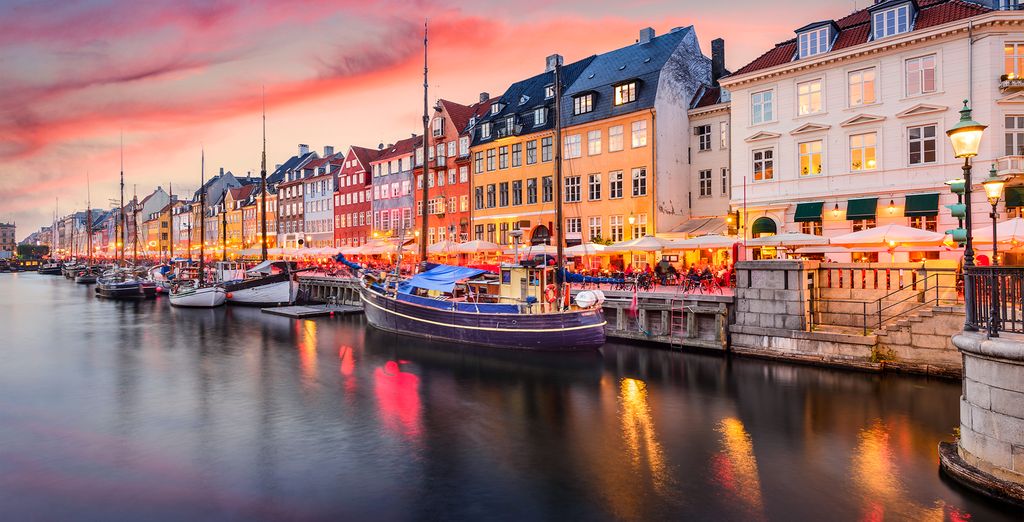 Copenhagen is a foodie paradise with something for almost everyone down every street. Two areas that bear especial exploration include:
Freetown Christiana: from humble beginnings as a 70s commune, this area enjoys a measure of independence from council ordinances, although they do adhere primarily to Danish law. Visitors are tolerated by some residents, rather than welcomed, so do be careful to obey the signs and the internal rules for visiting should you decide to see what life is like on the unruly side.
For truly exquisite and award-winning food Noma on Strandgade is worth a visit if you can get a table: it has not one but two Michelin stars!
Nightlife in Copenhagen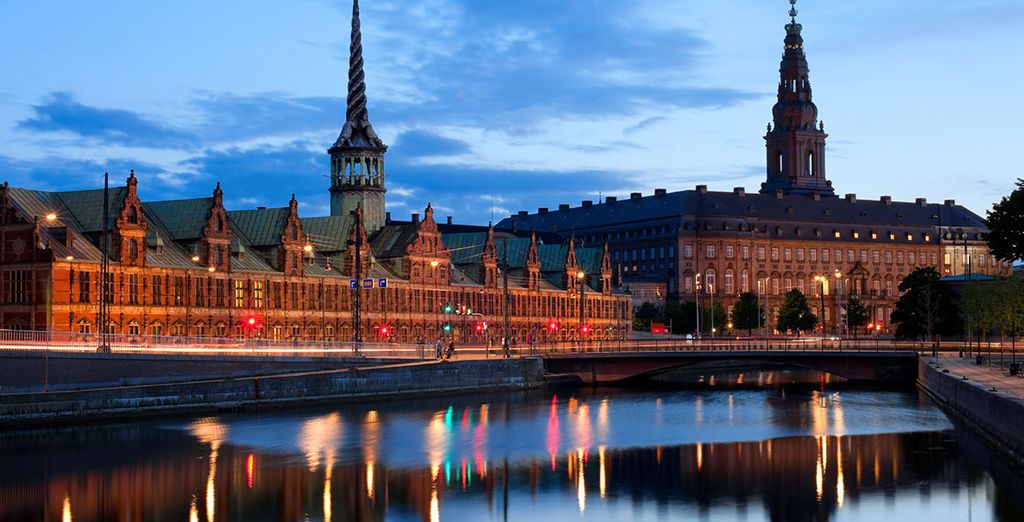 From mainstream nightclubs to underground discos and everything in between, Copenhagen is a party-goer's delight. Ask around at your hotel for the type of disco you would like and follow their recommendations to ensure that you end up with your kind of people.
Our Practical Advice for a Copenhagen City Break
Be mindful of the traffic in Copenhagen – the residents tend to obey traffic lights, and it is not uncommon for cars to speed past you as try to cross the road on a red. Save yourself from accident and injury by only crossing when the little green man indicates that it is safe to do so.
What to pack for a city break in Copenhagen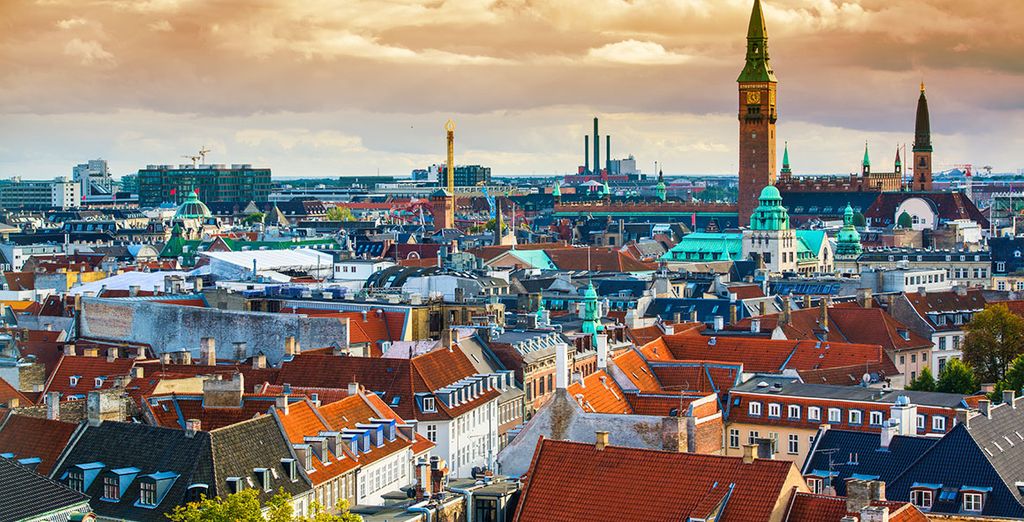 Copenhagen tends to be cool after dark so take something warm to wear. Dress in clothes that you can comfortably cycle and walk in for hours, and invest in a small backpack or over-shoulder messenger bag. Sunglasses are useful at any time of the year to protect your eyes from the glare of the low sun.
What budget to plan
Copenhagen is a fairly expensive town, so be prepared to allow up to €150 per person per day – and be aware that although Denmark is part of the EU, they have never adapted the euro, using krone instead.
Useful information before going to Copenhagen
Danish is the only official language of Denmark, but many people speak English alongside German, Greenlandic and Faroese. The street food is delicious, reasonably priced and filling, a good deal if you are looking to save your budget – and oddly, the Danish have something of a gourmet hot-dog fetish! Make sure these savoury treats are on your list for your trip.