Join for free
Join for free
Save up to 70% on UK countryside stays, European city breaks & exotic beach holidays.
More than

7.3 million

people have already trusted us with their holidays!
Member-only rates & exclusive perks
Save up to 70% on luxury travel
A reliable team, 7 days per week
Last minute holidays to Italy, an ancient world rediscovered
Book Last Minute Deals to Italy with Voyage Prive ✅ Discover more about this fascinating country's culture and landscape ⭐ Offers up to -70% !
Experience the wonders of Italian city life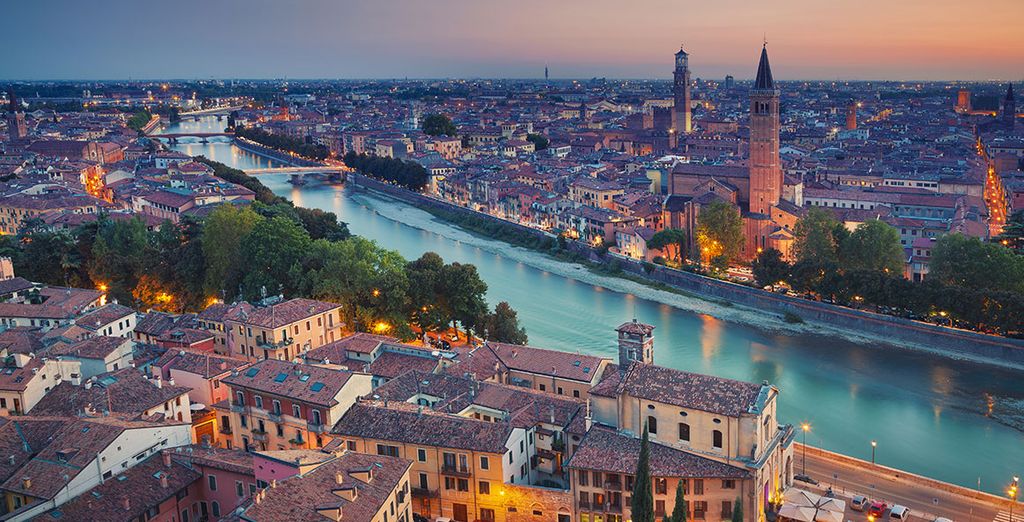 What makes Italy so unique as a destination is its great number of treasures, both natural and manmade, in such close proximity. In Florence, you can spend hours exploring the world's finest collection of art in the vast galleries of the Uffizi before marvelling at the jewellery on offer as you cross the beautiful Ponte Vecchio 'Old Bridge'. When in Rome, the magnificence of the gargantuan Coliseum and the surrounding ruins of Ancient Rome bring to life a civilisation which was once the centre of the world. Further north, the iconic canals of Venice will immerse you in a maze of stunning architecture and beautiful water, creating an atmosphere nothing short of magical.
It seems impossible to think that one country can contain so much, but in Italy there are endless opportunities to be surprised and delighted. Fashion forward travellers can discover Milan's world famous shopping malls just a stone's throw away from the towering Milan Cathedral. Romantics must visit the gorgeous city of Verona, where you can enjoy live opera in the Roman Amphitheatre or stand on Juliet's balcony from Shakespeare's most well-known play. Thrill-seekers can visit the Piazzo del Campo in Siena, where horses are raced around the square at breath-taking speed in front of a full house crowd.
Get away from it all and relax in the sun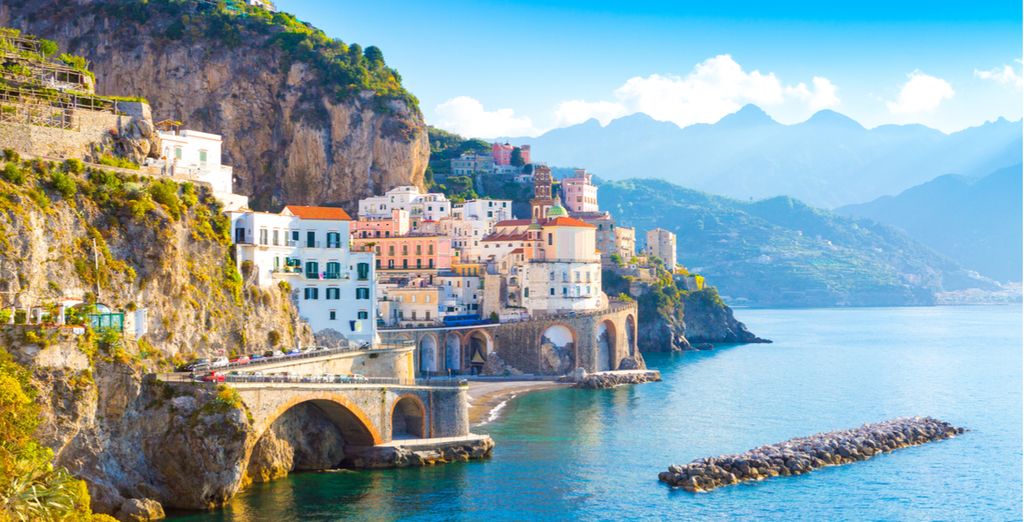 Overlooking the warm Tyrrhenian Sea, the Amalfi Coast offers a picturesque coastline with a host of traditional, buzzing towns. With hotels set on steep cliffs, the town of Sorrento offers views over the glistening water, back-dropped by the awe-inspiring Mount Vesuvius on one side and the glamorous island of Capri on the other.
Located inland, you can bask in the natural beauty of the Italian lakes, including Lake Como and Lake Garda. You will be enamoured by their still, blue waters and the miles of enchanting forests are the perfect escape from the bustle of the cities.
Tantalising treats from head to toe
Of course, wherever you travel in Italy, be it to the north of the country or the tip of the Italian boot, be sure to expect nothing but extraordinary food. Aside from being the world's favourite makers of pizza, pasta and ice-cream, you will be blown away by the quality of Italy's fine meats, exquisite seafood and delicious wines no matter where you are.
Italy offers so many tempting options for a city break or a calming escape, and with our exceptional last minute deals, you know you'll get great value for money at a range of handpicked hotels. Sign up to our site today and we'll make sure you're the first to know about our exclusive offers for stays in Italy.