Last minute holidays to Italy, an ancient world rediscovered



Table of contents
Italy is known for its warm climate, delicious Mediterranean food, and its passionate people. Try authentic Italian pizza and gelato, enjoy espressos that will keep you going all day and – as long as you are not driving – sample the delicious wines, sweetened by sunshine, as you exploration this fabulous country with its rich artistic history and forward thinking modernity.
Where to Stay at the Last Minute in Italy? The Best Hotels from Voyage Prive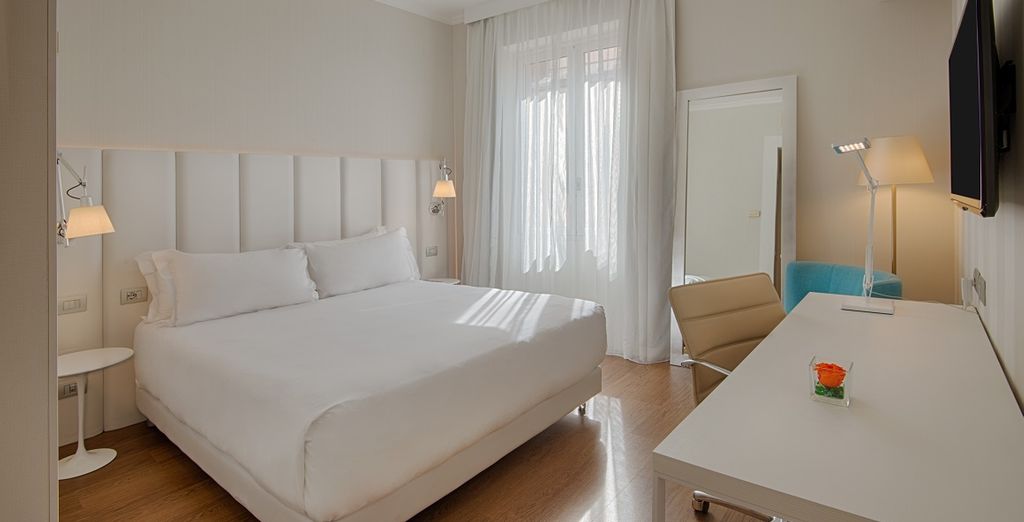 Genoa is a wonderful city to visit, and this cool and simply elegant hotel is the perfect home away from home for you to explore the community squares, the shopping streets and the splendid architecture. The rooms are luxurious and comfortable, all the modern conveniences you could need are easily to hand, and you have a range of wonderful food from a breakfast buffet to get you up and about to Genoese specialities made to exacting international standards.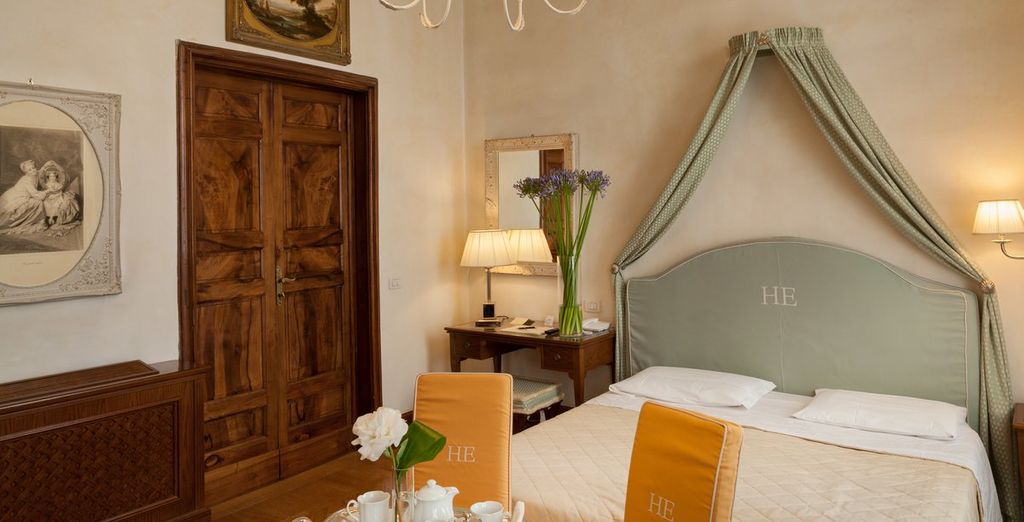 Florence was renown for its art even in the Renaissance, when superb artworks were emerging all over Italy and in Europe. This glorious eighteenth century hotel has many nods to that rich artistic past with fabulous frescos on the walls and ceilings. The rooms range between classic elegant simplicity and rich semi-decadent opulence. With a choice of eateries in the hotel, you will be lost for choice as to what to eat each day. But perhaps best of all are the excellent communal spaces where you can get to know the other guests or sit in peace: there is a lounge, a bar and even a library!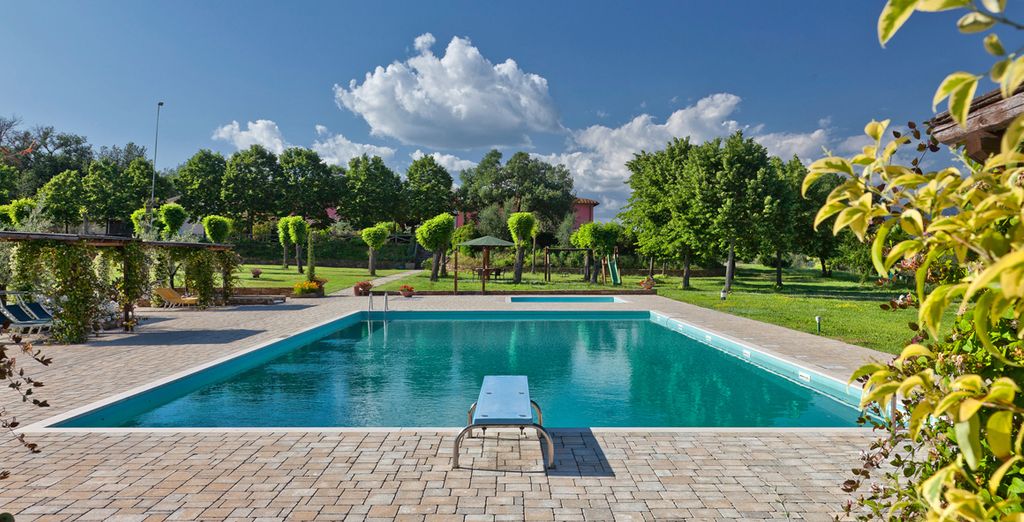 Seeing the exquisite Tuscan countryside shows why Italy is so famous for beautiful things: Nature set a wonderful example to the craftsmen and artists! This bijou hotel, boasting just six rooms, four apartments and a private villa, is an ideal location for a last minute break to reset and rejuvenate after all your hard work. Step into rustic Italy and enjoy a holiday to remember in a world that Da Vinci, Caravaggio and all their contemporaries would recognise.
How to Book Your Last Minute Holidays in Italy
The best deals for last minute holidays can be hidden in obscure places on the internet – unless you sign up to the Voyage Prive newsletter! Our members receive information about the best deals as soon as they come available, so they can snap up bargain holidays and enjoy last minute breaks in the countries and cities of their choice. Once you see a deal, just click on the link and make your booking there and then to be sure of not losing out.
What Kind of Offers Can I Find at the Last Minute for Italy?
There are all sorts of deals available for Italian last minute breaks: from solo week-ends to couples' city breaks to week-long family holidays. Just choose the break that best suits your needs.
The Five Best Things to See and Do in Italy
1. Leaning Tower of Pisa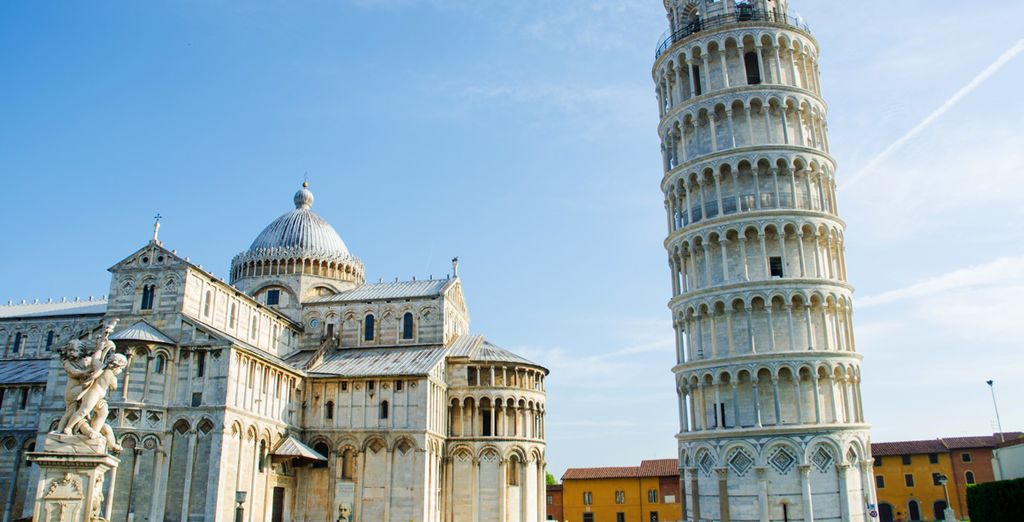 This freestanding bell tower would probably be famous even without its lean – although possibly not quite as famous as it is! Completed in 1372, after over a hundred years since its inception, the tower is not quite as fragile as it seems: it has withstood at four earthquakes during its lifetime. It is the relationship of the tower with the rather unstable soil on which it is built that is responsible both for its lean and its survival of the earthquakes: think of a wafer standing in a bowl of thick custard!
2. Mt Vesuvius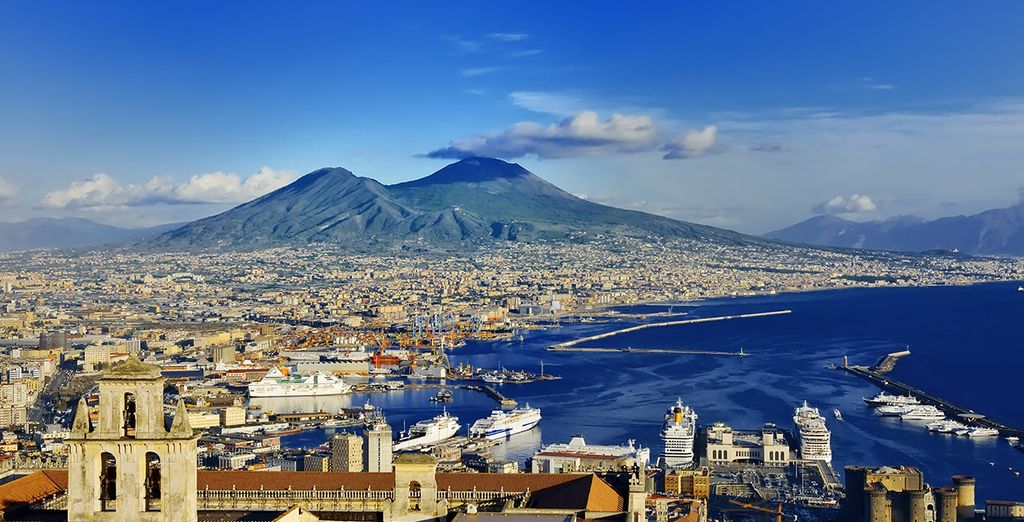 Responsible for the tragic preservation of Herculaneum and Pompeii, Mt Vesuvius is an active volcano that provides a wonderful feature for photographs. Explore the quiet remains of the cities and admire the mountain as it rises in the foreground: a perfect cone with its distinctive caldera on the top.
3. Lake Como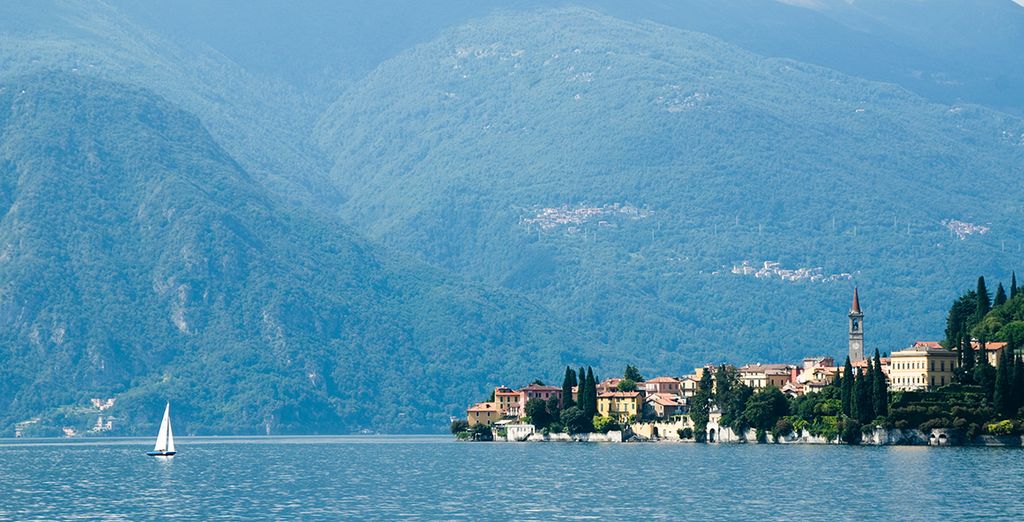 An upscale region of Italy, Lake Como is fringed by the summer homes of the rich and famous – and this is not a new phenomenon: wealthy people have been flocking to the side of the lake ever since ancient Roman times. Named for the nearby city of Como, the lake is Y-shaped and an absolutely beautiful place to visit while enjoying a last minute break in Italy.
4. Rome – all of it!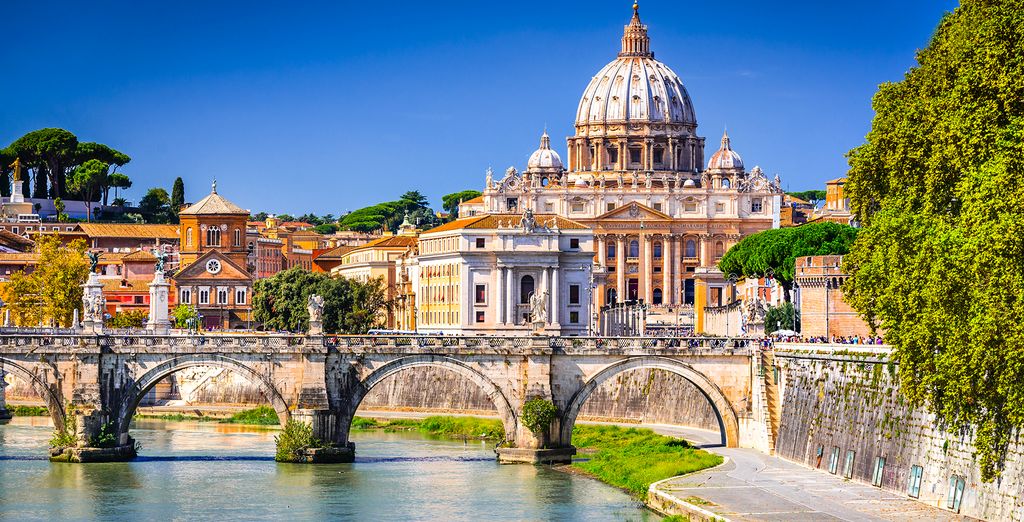 If you are near or in Rome during your holiday, you could easily spend entire days admiring the ancient architecture, learning the legends and myths of the city, seeing the new sights alongside the old, enjoying the wonderful food, delicious coffee and enjoying the weather and you will never get bored or see everything that the city has to offer. The Colosseum, the Forum, viaducts, amphitheatres and more modern wonders like the Spanish Steps and the Trevi fountain – all are must-see Roman features. Be sure to visit the fountain and throw in a coin in the approved style to ensure that you will come back to do it all again one day!
5. Aquarium and Biosphere of Genoa
The aquarium at Genoa has wonderful facilities for their marine life and visitors are guided through these habitats with awareness and respect that it is the home of these creatures. Seeming to float over the sea nearby is an immense glass bubble: a biosphere which is home to a tropical paradise in miniature – it was created by the artist Renzo Piano, but alongside the research conducted by the aquarium, the information gathered inside the sphere helps us to understand what is going on with our world, and how best to help it.
Our Practical Advice for Italy
Italy is a welcoming place, but it can become crowded and measures of personal space are very different than in more reserved places, so don't be too surprised if people seem to be standing a little too close when it is crowded! Obviously, ensure your belongings are secured properly and use usual caution when moving about, especially after dark.
What to pack for a last minute holiday in Italy?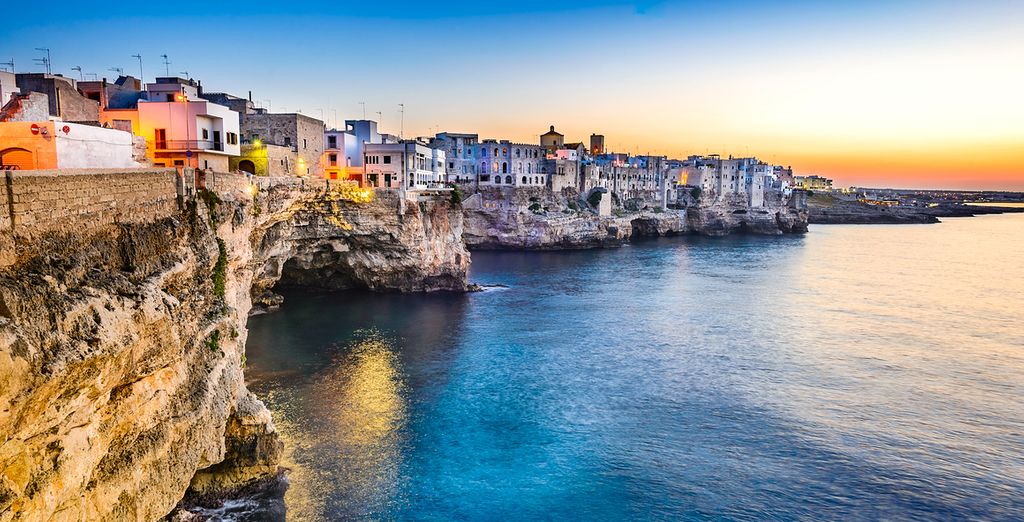 Italy's weather can be changeable, and there are four distinct seasons. Pack according to the time that you are travelling: warm coats and gloves for winter, light vests and shorts for summer. You might need to buy a travel adaptor to keep your phone alive for the duration of your holiday, and if travelling in summer, make sure you bring insect repellent and sun cream. Bear in mind that some restaurants and clubs have dress codes: as does the Vatican, so perhaps bring along some long-sleeved shirts and trousers.
What budget to plan at the last minute?
Italy uses the euro, and prices in the country can change according to where you are at the time. Tourist places will inevitably be expensive, while the more out of the way areas – at which you will be offered genuine Italian fare – can be much cheaper. In general, budget between €50 and €100 per person per day of your last minute holiday to be sure of being able to do everything that you want to.
Useful Information Before Going to Italy
Check out the regional specialities for the town you are in before you order food: pizza in Rome can be disappointing, while in Naples, birthplace of the margherita, it is simply wonderful. Locals tend to have a cappuccino with or instead of breakfast, then switching to espresso to power them through the day. If you notice any side-eye with your fourth cappuccino, the barista may be resisting giving you a lecture on what you are doing to your digestion!
The Voyage Prive travel expert's opinion on Last Minute trip to Italy
Experience' the wonders of Italian city life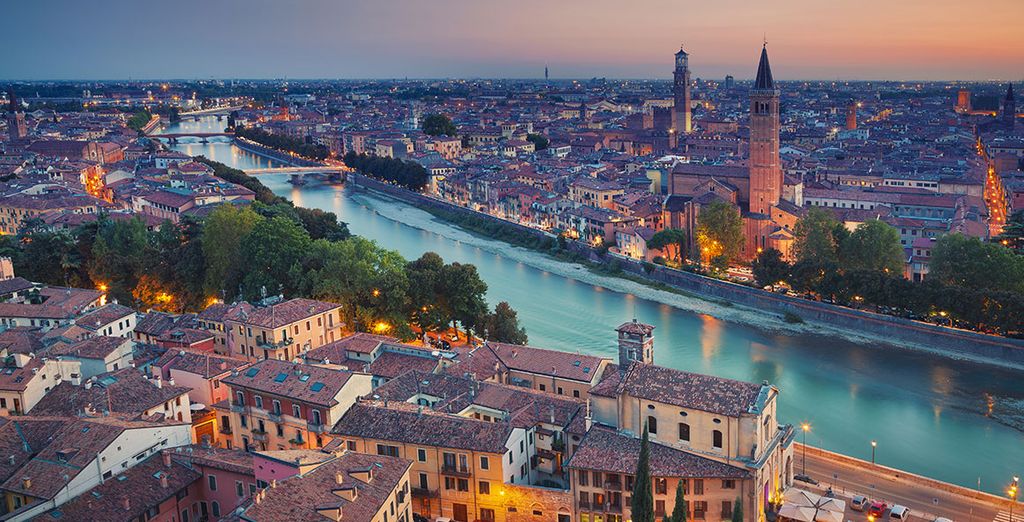 What makes Italy so unique as a destination is its great number of treasures, both natural and manmade, in such close proximity. In Florence, you can spend hours exploring the world's finest collection of art in the vast galleries of the Uffizi before marvelling at the jewellery on offer as you cross the beautiful Ponte Vecchio 'Old Bridge'. When in Rome, the magnificence of the gargantuan Coliseum and the surrounding ruins of Ancient Rome bring to life a civilisation which was once the centre of the world. Further north, the iconic canals of Venice will immerse you in a maze of stunning architecture and beautiful water, creating an atmosphere nothing short of magical.
It seems impossible to think that one country can contain so much, but in Italy there are endless opportunities to be surprised and delighted. Fashion forward travellers can discover Milan's world famous shopping malls just a stone's throw away from the towering Milan Cathedral. Romantics must visit the gorgeous city of Verona, where you can enjoy live opera in the Roman Amphitheatre or stand on Juliet's balcony from Shakespeare's most well-known play. Thrill-seekers can visit the Piazzo del Campo in Siena, where horses are raced around the square at breath-taking speed in front of a full house crowd.
Get away from it all and relax in the sun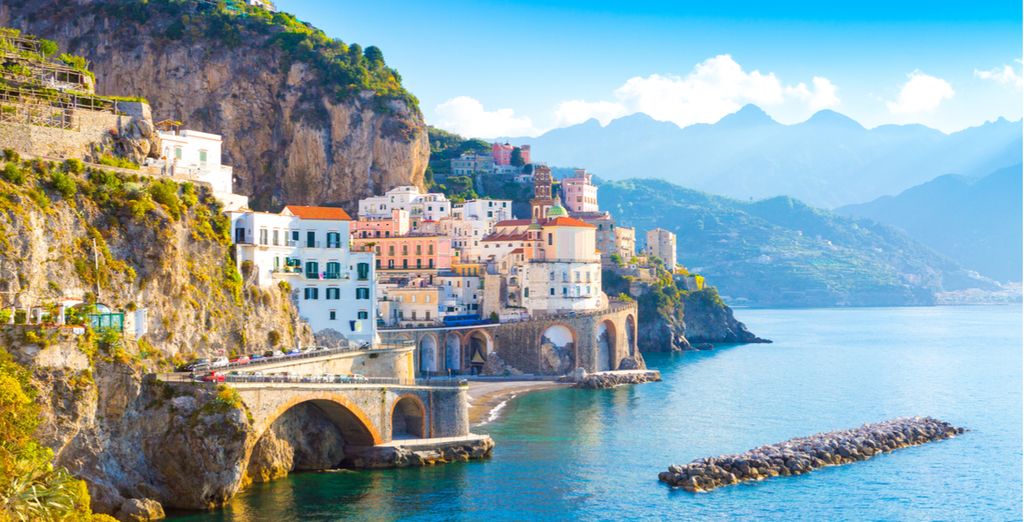 Overlooking the warm Tyrrhenian Sea, the Amalfi Coast offers a picturesque coastline with a host of traditional, buzzing towns. With hotels set on steep cliffs, the town of Sorrento offers views over the glistening water, back-dropped by the awe-inspiring Mount Vesuvius on one side and the glamorous island of Capri on the other.
Located inland, you can bask in the natural beauty of the Italian lakes, including Lake Como and Lake Garda. You will be enamoured by their still, blue waters and the miles of enchanting forests are the perfect escape from the bustle of the cities.
Tantalising treats from head to toe
Of course, wherever you travel in Italy, be it to the north of the country or the tip of the Italian boot, be sure to expect nothing but extraordinary food. Aside from being the world's favourite makers of pizza, pasta and ice-cream, you will be blown away by the quality of Italy's fine meats, exquisite seafood and delicious wines no matter where you are.
Italy offers so many tempting options for a city break or a calming escape, and with our exceptional last minute deals, you know you'll get great value for money at a range of handpicked hotels. Sign up to our site today and we'll make sure you're the first to know about our exclusive offers for stays in Italy.