Ireland: An Emerald Isle with a great big heart



Table of contents
Ireland is a beautiful, welcoming place that has a rich and sometimes troubled history. The people are passionate but warmly welcoming and the landscape is both wild and beautiful in places. There are many unique features that can only be see here: the Giant's Causeway springs to mind, but there are many more. Ireland is known for its wonderful whiskies, for brewing drinks like Guinness and craft beers, and also for its excellent way with livestock, especially race-horses. People will have many reasons for visiting Ireland: from getting in touch with one's Irish roots to exploring the country's rich literary traditions to drinking one's way from pub to pub, making friends and seeing the green rolling hills and soft kindly rivers and streams.
The Best Hotels in Ireland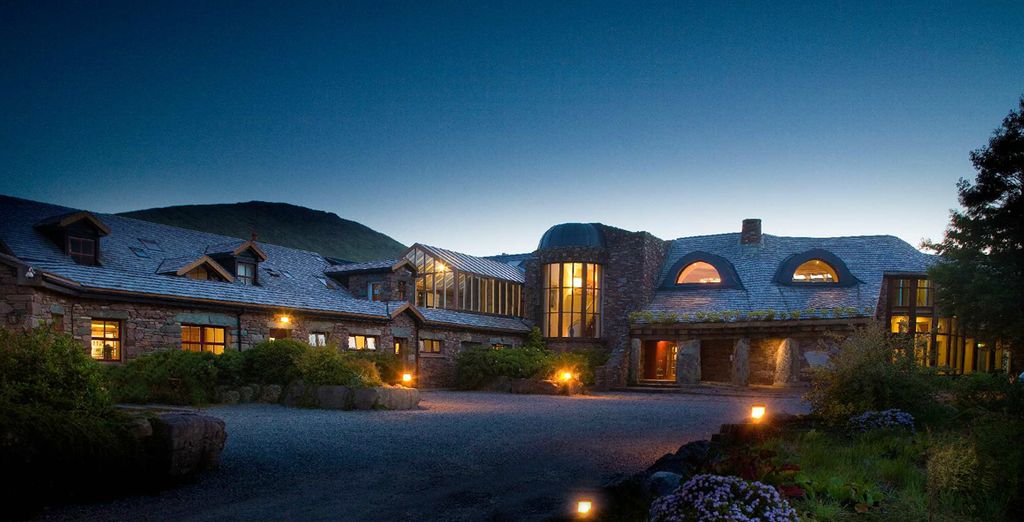 As if visiting Ireland was not adventure enough, this gorgeous Galway hotel has an onsite adventure centre alongside award-winning food and a relaxing spa. The hotel's commitment to providing a wonderful service has seen them win a Certificate of Excellence, and it is not hard to see why. Set in 300 acres of valley countryside, the hotel lies on the Wild Atlantic Way, a superb swathe of the country along which you can cycle, ramble or drive, enjoying world-beating views. But you do not have to be energetic to have a good time, the hotel offers a wide range of activities for the whole family – and if you are feeling energetic you can go kayaking! With two modern restaurants, a café and a relaxing terrace you are sure to feel at home here.
A modern boutique offering that opened in April 2018, this hotel is in the heart of Dublin, bringing you to the centre of the action without the need to travel. Temple Bar, Trinity College, the Castle and Kilmainham Gaol are all within five miles, an easy walk. A train station is comfortably close too, and all of Dublin is a mere step away. Inside the hotel, a bar and restaurant cater to all your needs, while Wi-Fi throughout makes it easy for you to plan your next steps. This is the perfect hotel from which to plan your Irish Odyssey.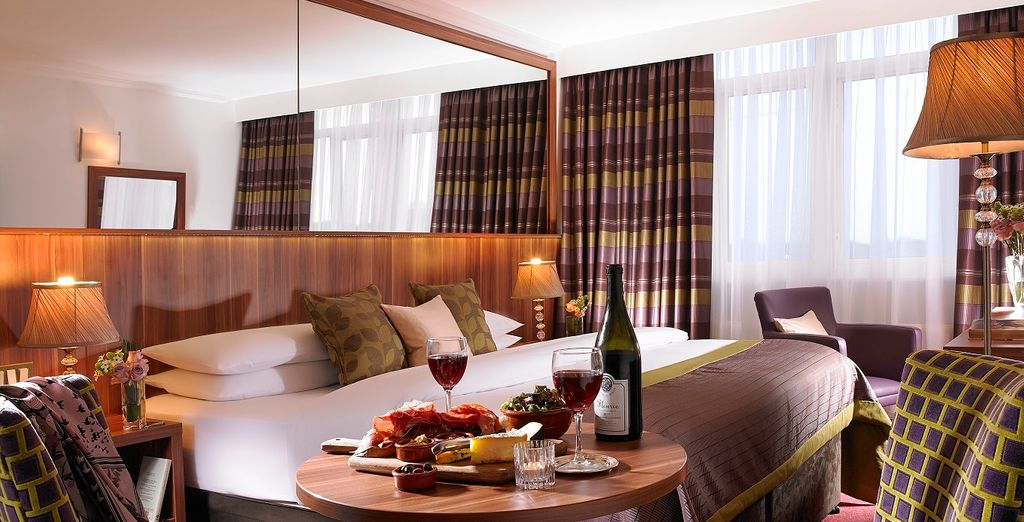 Handy to the airport, just fifteen minutes from Croke Park and in the heart of historic Dublin, this beautifully decorated hotel has a big welcome waiting for you. Enjoy tasty meals at the Skylon Bar and Grill, and visit the unique beer museum that is shaped like a pint glass! You will be glad you walked, as it enables you to sample the wares.
What Services Will You Find in Our Irish Hotels?
Kayaking
Hiking
Children's activities
Spa and Wellness centre
Room service
Restaurants
Bar
Wi-Fi
Parking
Hotel Rental Offers in Ireland: suitable for all types of travel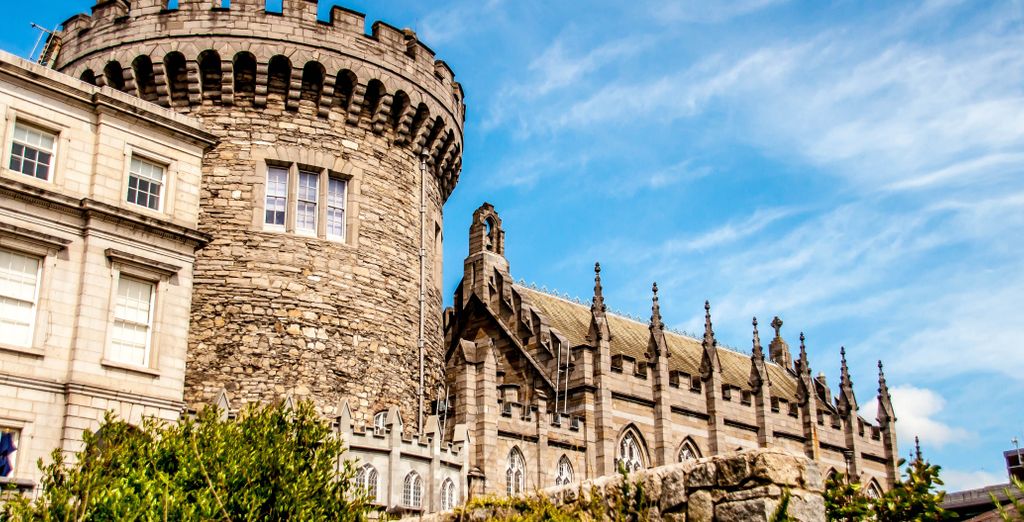 No matter if you are a student travelling Ireland as cheaply as possible, or a businessman looking to consolidate and grow your business; a family looking for quality bonding time over fun and activities or treating yourself to five-star finery as you explore the country and find yourself, there is a hotel room that is right for you!
The Range of Hotels we Offer in Ireland
Our hotels run the full gamut from five-star immaculate elegance to shabby-chic three-star comfort. From the compact and practical to the frankly opulent and lush – there is a hotel room, many of them, waiting for you in Ireland.
Ireland: What Should We Bring for a Hotel Stay?
Ireland enjoys a lot of rain and it can come down unexpectedly, so you should travel with than contingency in mind. A parka or kagoule that can fold up small is a boon to any traveller, plus you could keep a small, fold-up umbrella in your day-bag. Sturdy, waterproof shoes or boots are a must if you are going to be travelling around, and a spare change of clothes will not go amiss if you have the space in your suitcase. Otherwise, bring a reasonable quality camera so you can capture some images of the beauties of Ireland – a high-quality mobile phone will work too!
Your Best Hotel in Ireland: How to Get There and How to Make a Booking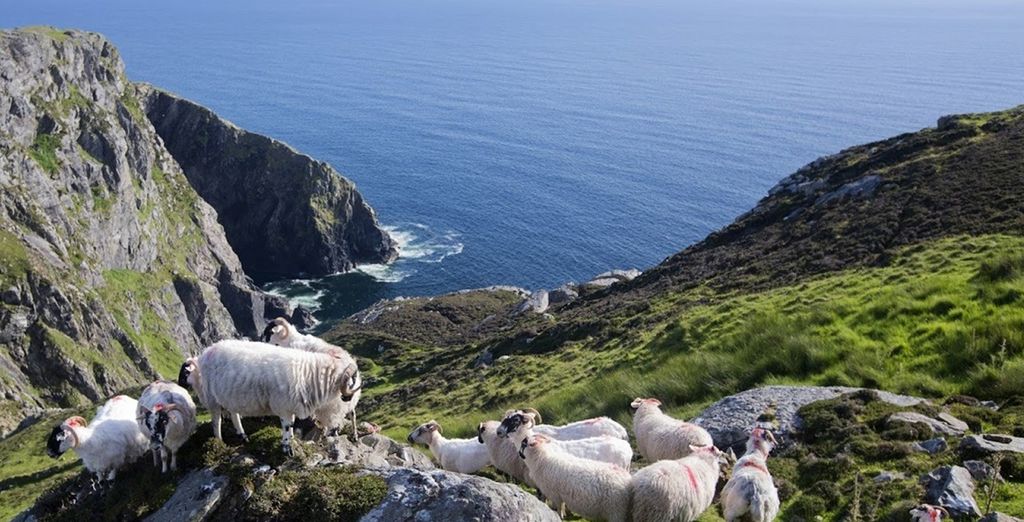 Ireland is, unsurprisingly, an island, and as such is most usually accessed by air or sea: ferries ply a regular route both from the UK and from mainland Europe, while flights come into the country frequently, landing at Dublin, Cork, Kerry and Shannon. Booking your hotel in advance is recommended as there is a year round parade of events, celebrations and even sports matches that will ensure the closest or cheapest hotels have no rooms.
How to Get There
Many people travel by ferry, especially from the UK where a ferry from Liverpool can get you comfortably into the heart of Ireland in just a few hours. There are two ferry routes, and between them, twenty-five sailings to Ireland and back will ensure you get there without too much delay. You can combine your ferry ride with a train journey: known as 'sail rail', to get you to your destination for a good price.
How to Make a Booking
If you sign up with Voyage Prive's newsletter, you will be able to see any deals as they announced, and with an email alert, you will be sent a reminder when your chosen hotel in on a deal. This way you can simply click on the link and if you like what you see, you can make your booking and grab the deal there and then.
The Opinion of the Voyage Prive Expert on Ireland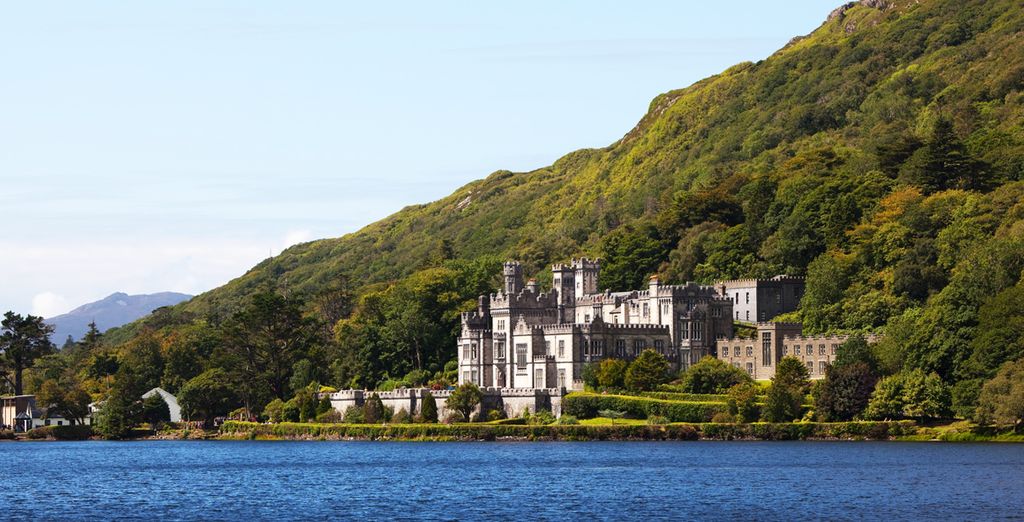 Ireland is one of those destinations that appears on many people's bucket lists. Whether it is chasing up long-lost branches of the family tree or simply breathing in the fine soft air shared by literary great like James Joyce, George Bernard Shaw or Oscar Wilde, the reasons for coming to Ireland are many and varied. And Ireland repays the visit very well. The people are friendly and chatty, the scenery is breath taking and the culture is lively and on the pulse: sure to be a hit. If Ireland isn't on your bucket list yet: it should be!
FAQ Hotel Ireland