Ski Holidays in Switzerland



Table of contents
Switzerland is a year round holiday destination. In summer there are mountains to climb, forests to explore, lakes to swim in and sail over and much more, but it is in winter that Switzerland really comes to life as the snow lays down tempting runs and pistes for skiers of all abilities to try their hands at. Skiing in Switzerland is a well-known draw, with visitors coming from Europe, the United Kingdom, the United States – and some have been doing so for over one hundred years as evidenced by the establishment of London's Alpine Club, back in 1857.
Ski Areas and Resorts in Switzerland
Gstaad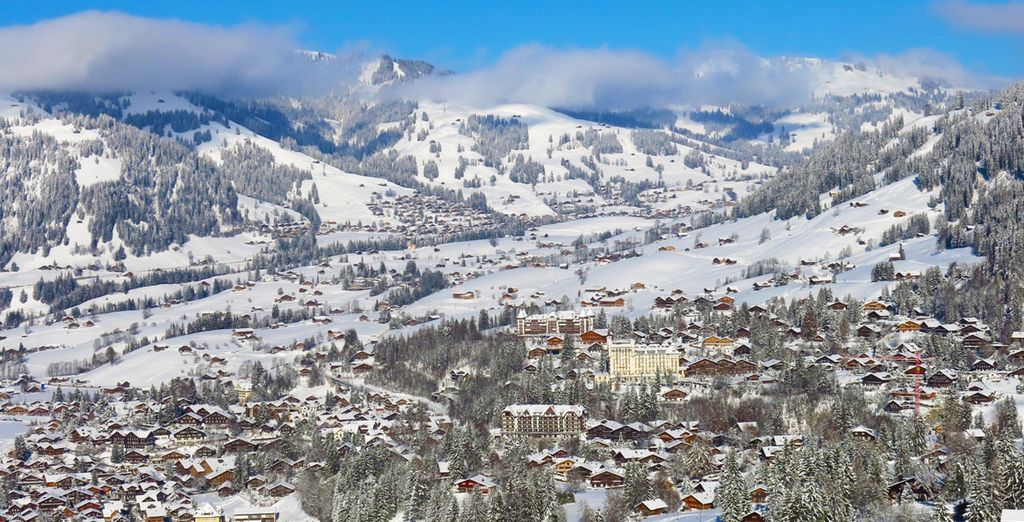 Gstaad is a stylish city, from thousand feet above sea level and therefore assured of getting excellent snow during the season and, in fact, being able to ski pretty much year round thanks to the proximity of Glacier 3000 which is a short drive away from the city. It is a highly popular ski spot with A-listers and celebrities with the likes of Prince Charles, Madonna, and Anne Hathaway.
Grindelwald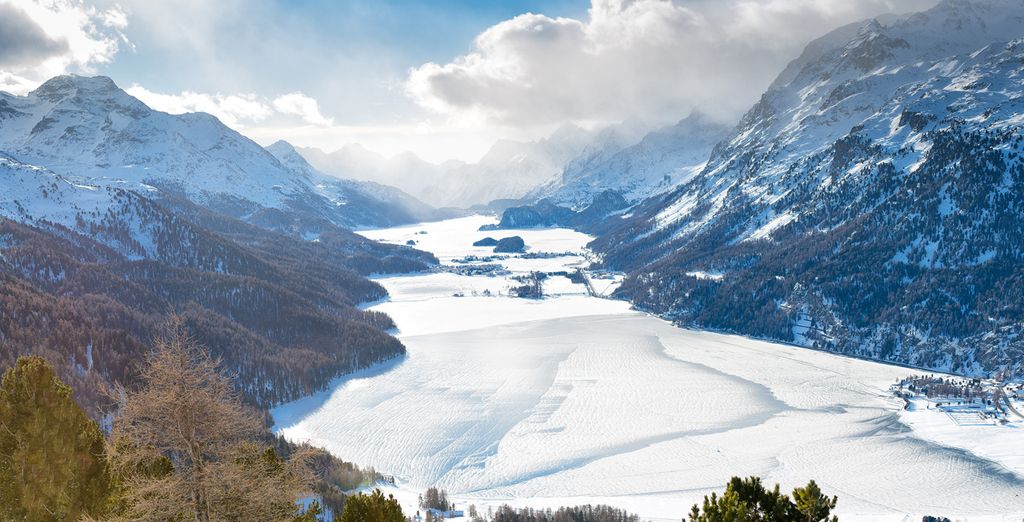 Grindelwald is a charming village in the Bernese Alps region of Switzerland. It is a base for those wanting to climb Mt Eiger, and also welcomes hundreds of skiers of all abilities every winter. If you want a day off from skiing you can give tobogganing or winter hiking a go, or simply stay near your hotel and enjoy a lazy day moving from bar to restaurant to lounge, making friends as you recover your strength to return to the slopes the next day. The picturesque region has featured in a number of films, notably in The Golden Compass and as Alderaan in Revenge of the Sith.
Samedan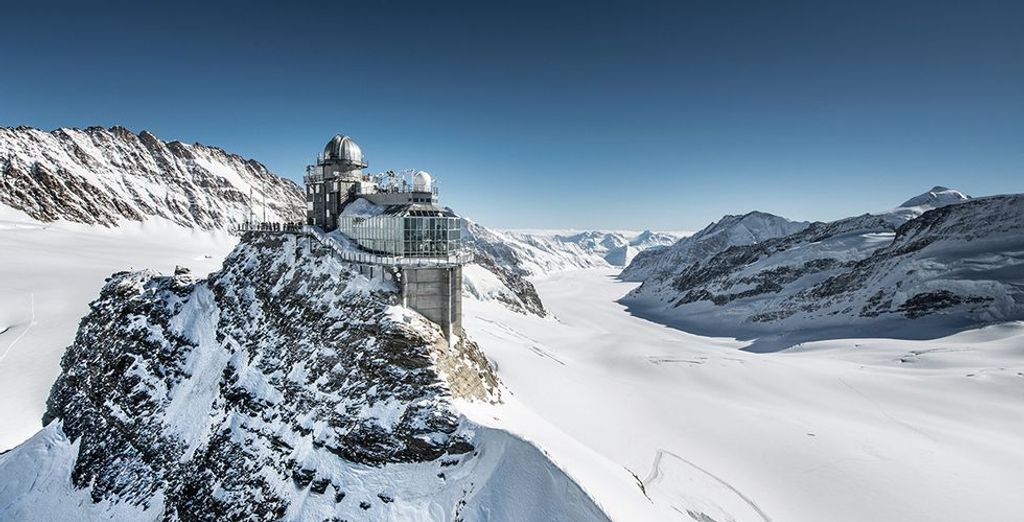 The site of one of James Bond's intricate escapes from Blofeld's clutches in On Her Majesty's Secret Service, Samedan is a relatively small but beautiful area but it offers an impressive 88 ski slopes to choose from, ranging from relatively easy to fairly scary! There are an impressive 34 restaurants and cafés waiting to feed you when you take a break, starving from burning off all those calories as you whoosh down the slope over and over.
Ski Accommodation and Hotel Rental Offers in Switzerland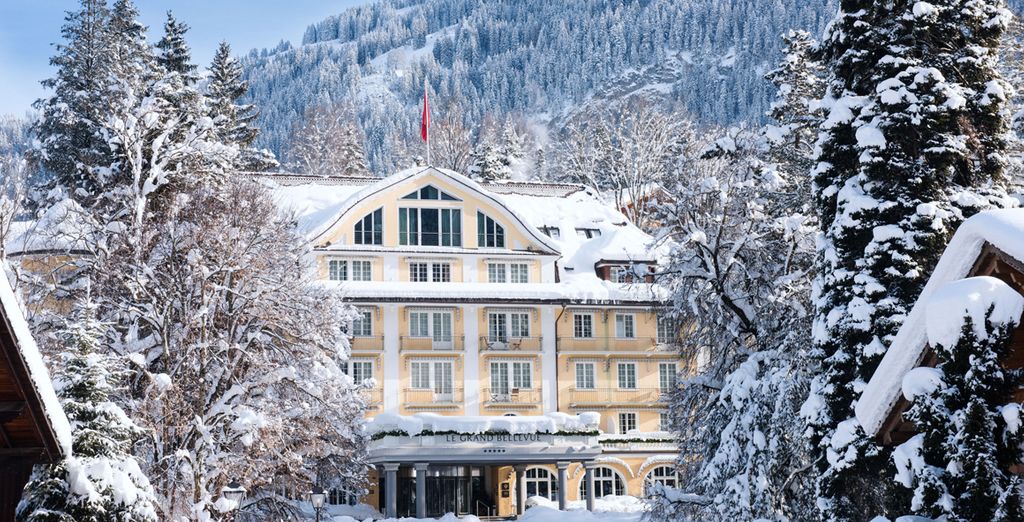 Exquisitely landscaped and possessing an onsite Michelin starred restaurant, a comprehensive pampering spa and an onsite cinema to ensure that everyday is packed with fun, exercise or relaxations. The rooms are beautiful and the service second to none: the hardest part of the holiday will be packing up to go home when it is all over!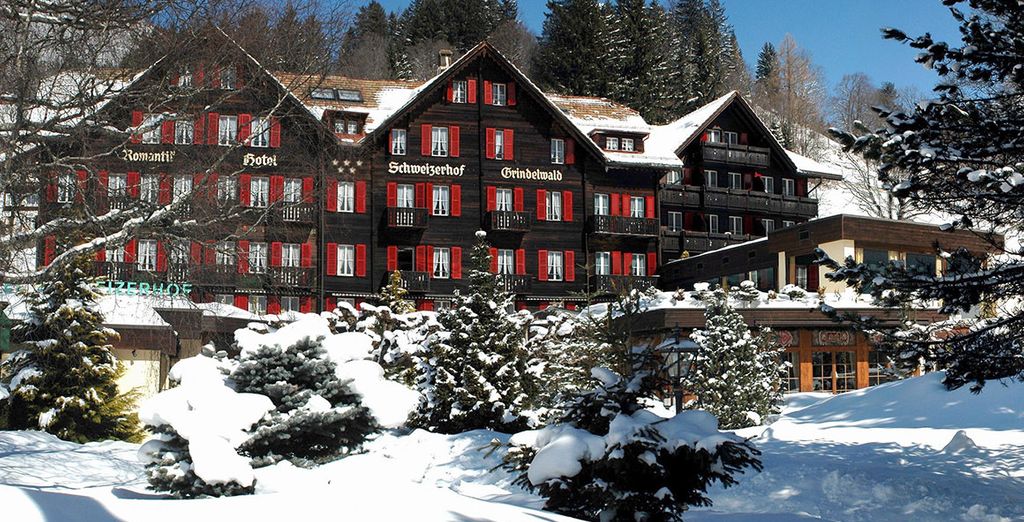 Panoramic views of awe-inspiring mountains, an immense swimming pool, indulgent pampering spa and unique and delicious Swiss food will make your stay at this hotel a pure pleasure. The hotel is an oasis of tranquillity and peace and guests are often surprised to discover that the village of Grindelwald is a mere two minute walk away! The rooms are large and beautifully appointed and you will feel like royalty enjoying a great night's sleep before heading out to the slopes for another day's practising you snow skills.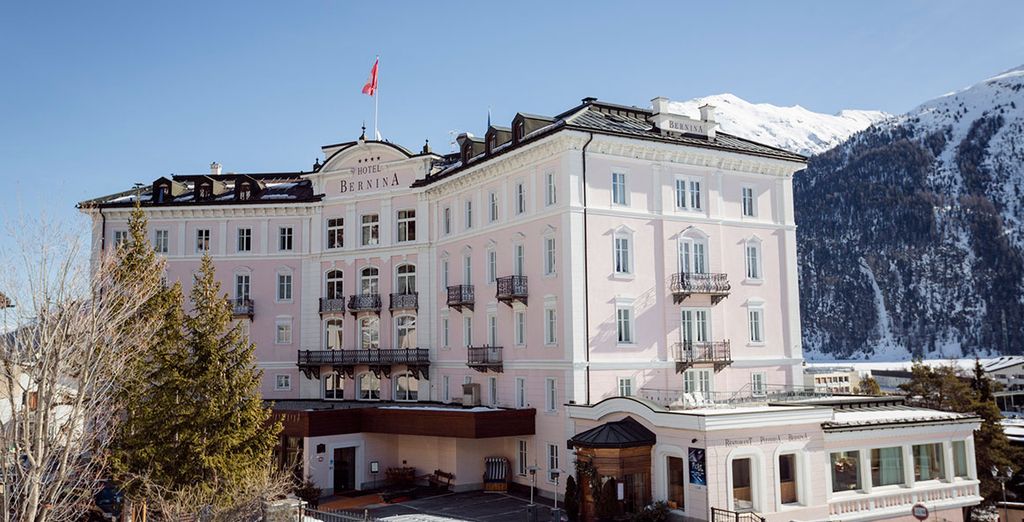 Having been in place for over one hundred and fifty years, this hotel has seen a lot of people come and go, enjoying skiing season after skiing season – and now you can be one of them. You will have a choice of 46 rooms and 7 luxurious apartments, all offering stupendous views over the nearby valley. Swiss pine features strongly in the beautiful rooms, and this combination of luxury and practicality can also be found in the food, which is largely locally produced, meaning that it is fresh and delicious as well as being prepared perfectly for your dining pleasure.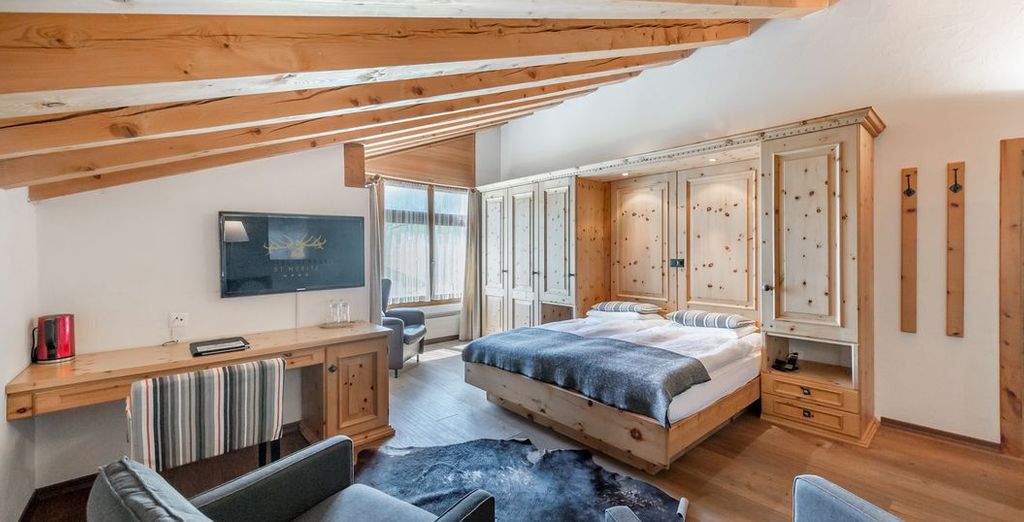 In the heart of St Moritz, known for being an elegant and high-class ski centre, this bijou hotel is compact but perfect: offering a welcoming atmosphere, wonderful warmth and easily able to cater for everyone from budget conscious travellers treating themselves to a once-in-a-lifetime holiday to celebs enjoying just one of many high-quality destinations that they will see in a year.
Snow Conditions in Switzerland
Switzerland is a relatively high-altitude country and it lies in the centre of the Alps with plenty of glaciers ensuring the that country is kept snowy for year round skiing in some regions. Otherwise, the skiing season runs from November until March, and with modern snow-making technology most ski resorts will take steps to help nature out if she is a little slow with the annual snow deliveries! Snow tends to be crisp and powdery, perfect for skiing and easily taking on the compaction necessary for a safe and smooth ski run.
Best Time to Go Skiing in Switzerland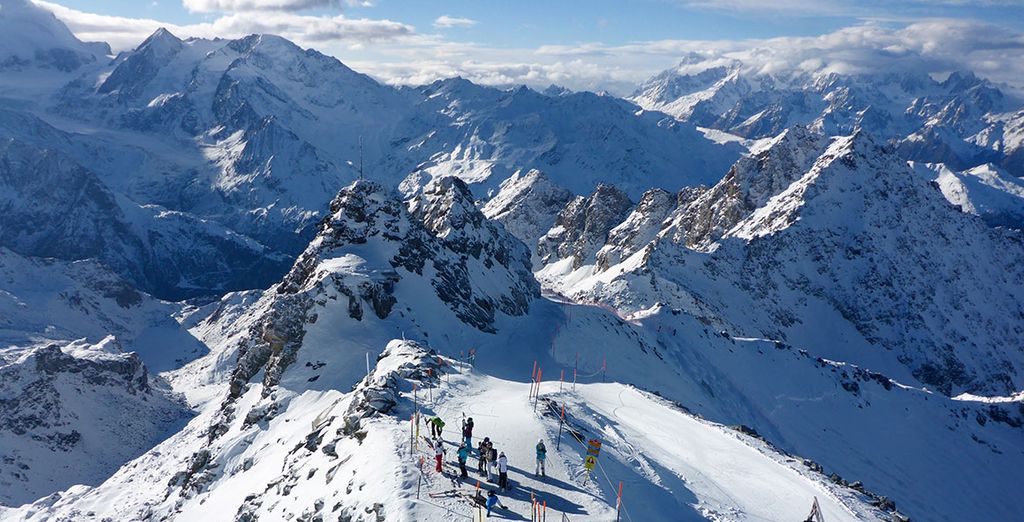 Despite skiing being available all year round in Switzerland, the natural falls of the best snow are to be found between January and March, with February being perhaps the coldest month for those who like ice-skating as well as skiing and snow-boarding.
The Voyage Prive Expert's Opinion on Ski Holidays in Switzerland
Skiing in Switzerland has long been a popular pastime, and it is a great country to visit at any time of year. The ski resorts are well-established and the customer service is practised and both welcoming and professional. The perfect holiday destination for mountain climbing, skiing and snowboarding, as well as a rich cultural offering of music, theatre and much more.
Practical Information about Switzerland during Ski Season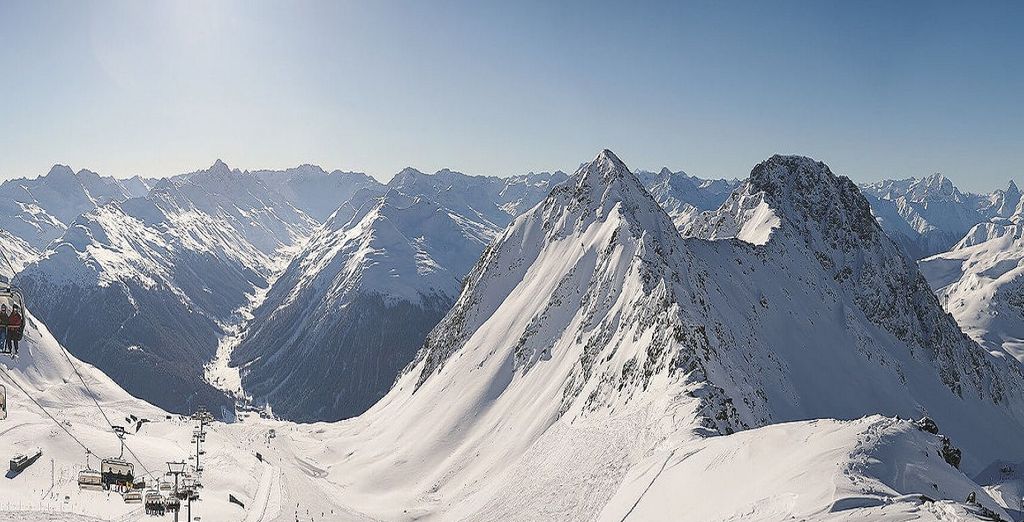 You can get to Switzerland in a number of ways. From further abroad there are international flights coming in daily, while trains come into the country from all over Europe. An extensive network of roads allow coaches and personal vehicles to access much of the country, so you could drive yourself around if you wanted to.
Take plenty of layers of clothing with you, as well as a waterproof outer layer so that any tumbles into the snow wilSl not soak through and make you cold and wet! Warm hats and gloves are a must too, as well as a scarf or two.
Budget a decent sum of money for your expenses in Switzerland as it is not the cheapest country to visit. If your hotel deal includes meals, then you could probably get away with around fifty euros per person per day for incidentals like hot drinks, snacks and important factors like ski hire, storage and cleaning, and for lift passes and so on.
Need more inspiration ? Discover all our ski holidays offers !