Milan City Break
Milan is the second largest city in Italy after Rome, and its avowed capital of fashion and culture. It is trendy and cutting edge, always awake to the next big thing coming along. With works by Renaissance genius Leonardo da Vinci and the latest fashion designers fighting for their moment of glory, there is something for everyone in this vibrant and forward-thinking city.
City Break in Milan : Top 5 Things to Do and See
1. Duomo Di Milano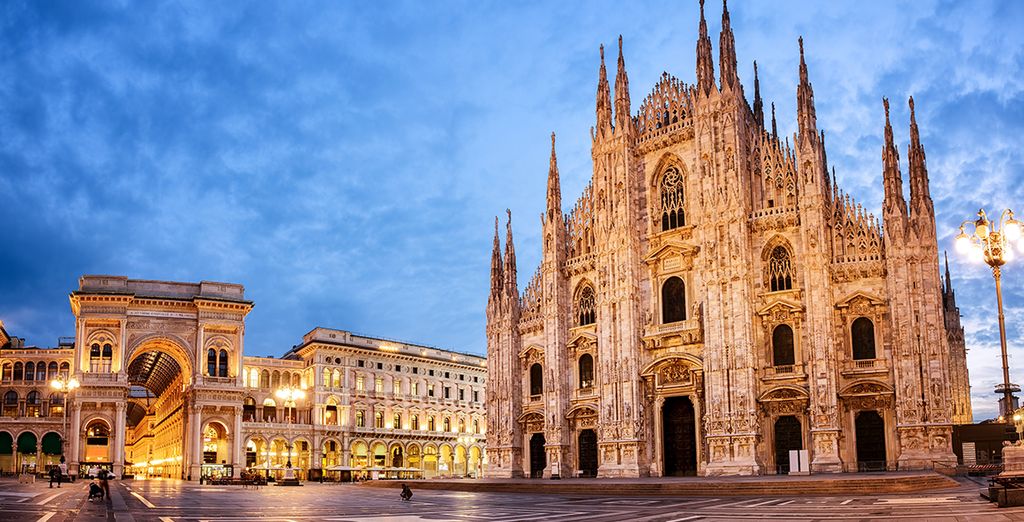 Six centuries in the making, this cathedral is the largest church in Italy (the larger St Peter's Basilica is in the autonomous State of the Vatican City). The first church was built in that location in 355AD, and was dedicated to Saint Tecla, and the rest of the city seems to radiate and spiral out from this most central point. The cathedral was expanded, renovated and grown over until Napoleon, in a fit of enthusiasm, guaranteed payment to finish the façade, and the cathedral was finally completed in 1812. There is a museum attached to the cathedral that offers a fascinating narrative of the history of the cathedral and the importance of religion in the history of the city.
2. Sforza Castle (Sforzesco Castello)
Built in the fifteenth century, on the ruins of a 14th century fortification, this castle was the seat of a local lord. It grew in importance and stature, passing into military hands, before falling under the local authority. When the castle was damaged in the Second World War, the civic authorities undertook the repairs with the express aim of ensuring that the castle could be fitted out as a public-friendly museum.
3. Teatro alla Scala
Better known as one of the world's most famous theatres where international opera stars, dancers and more aspire to perform to fulfil lifelong dreams. The theatre was built in the 1770s on the site of a church which was cleared to make room for the building, and has been damaged and rebuilt or renovated several times. The most recent renovation took place in the 2000s with all sorts of modern conveniences being installed, as well as improvements designed to enhance the quality and clarity of the sound. Tickets for the re-opening event ran as high as €2,000: but you should be able to get tickets for performances for very much less than this on your holiday (between €20 and €40 is normal). If you do not mind what you are going to see, head to the box office one hour or so before the performance is to begin and score tickets with up to 25% off as they aim to fill the seats rather than not.
4. Sempione Park
Formerly part of the grounds of Sforza Castle, this massive area of land was used as a hunting preserve, then military training grounds, before almost going up for grabs by early developers along with the castle itself which was earmarked for demolition. Outraged protests on the part of the citizenry soon saw these plans scuppered, and the former parade ground was transformed into an enormous and beautiful park by 1888, while the castle was renovated as mentioned above. The whole park offers free Wi-FI, as well as excellent access to the Arch of Peace. Explore landscaped gardens, exotic sea beasts in the aquarium and access to the Arena Civica, an enormous sporting complex, and the wonderful exhibition space to be found in the Palazzo dell'Arte
5. Galleria Vittorio Emmanelle II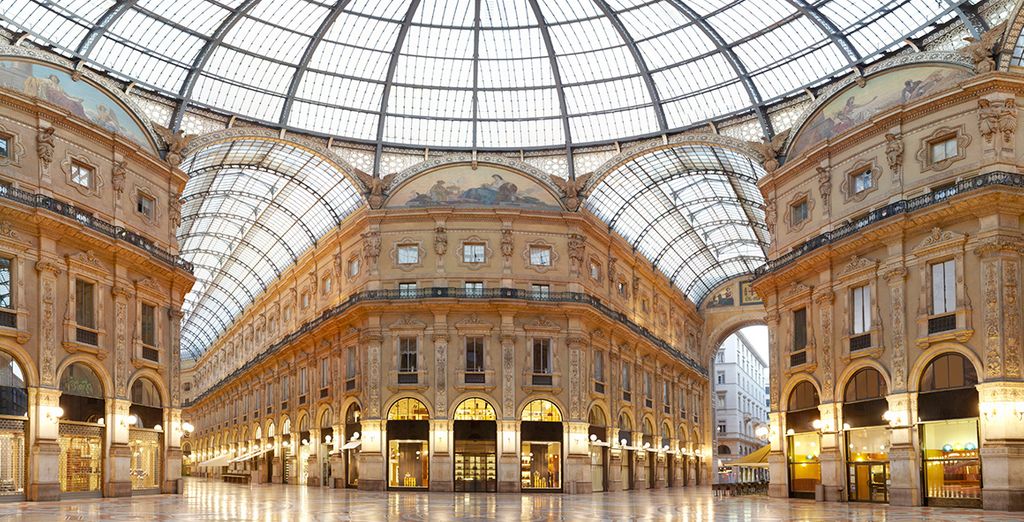 You cannot go to Milan without at least thinking about shopping and this majestic mall is the place to find the best that Milan has to offer. Huddled shoulder to shoulder with the Duomo right in the middle of town, the immense glass dome provides protection from the elements and encourages just the right timeless sense required for untroubled shopping. The mall is home to a great number of high-end and luxury retailers, including Prada, Gucci and many more instantly recognisable names. The precinct's McDonalds was not given the option to renew its 20-year lease when it ran out in 2012: a looming lawsuit was headed off when the fast-food chain scored premises nearby, but not actually within the complex! Save up plenty of money for your Milan city break: you will be able to spend more than you would believe possible, all under this one roof!
Our Best Hotels in Milan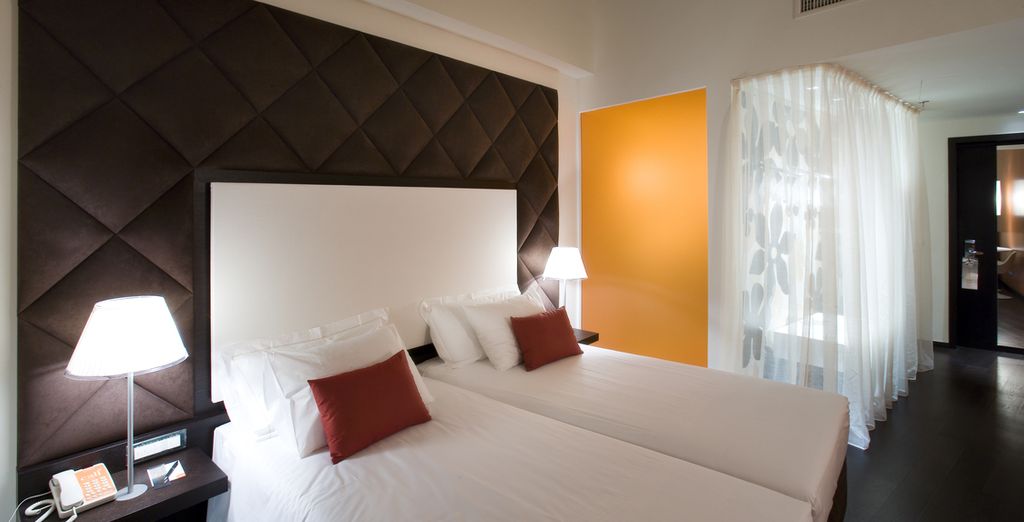 Deep in the creative heart of fashionable Milan, this hotel oozes art nouveau, minimalism and world-class comfort in distinctive and attractive surroundings. Along with practical comforts like a fitness suite, bar, restaurants and terrace, vibrant works of art line the walls. The rooms follow the same combination of superb comfort and stylish design.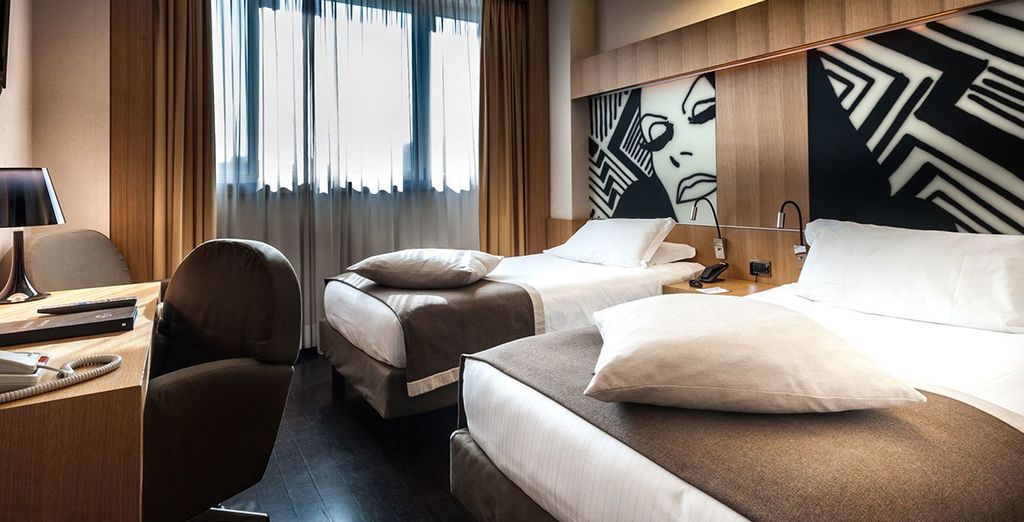 A wonderful central location and an elegant fusion of comfort and effortless style make this hotel your perfect base from which to explore the best of Milan. A world-class restaurant, stylish and welcoming bar and an onsite gym are just some of the features that will make you want to linger in the hotel almost as much as you want to get out there and explore the city!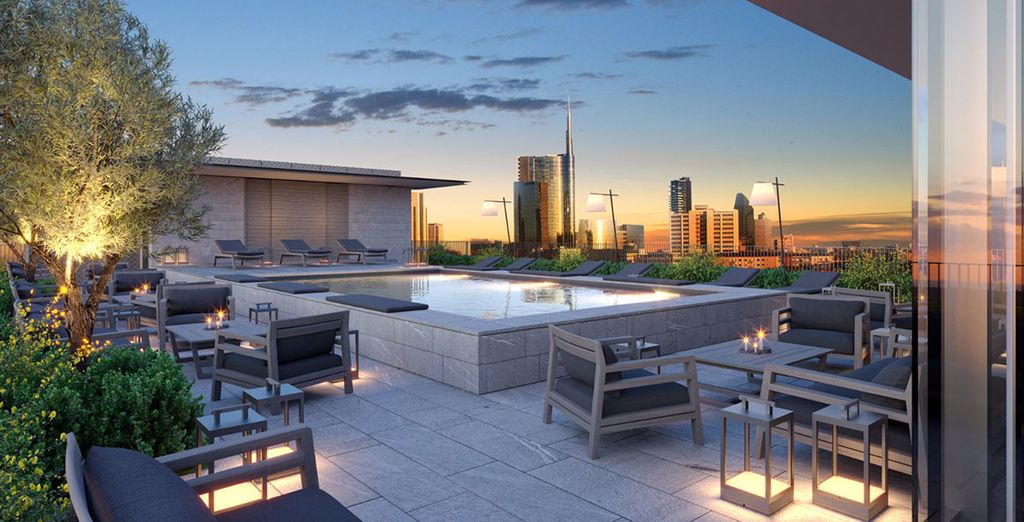 Perfectly poised between the financial district and the city centre, the Hotel VIU is surrounded by some of the best bars and restaurants in the city, as well as being handy to many of the must-see attractions, from art galleries and museums to fashion studios to centuries old gothic architecture. The hotel stands proud, stretching 215 feet tall, with a rooftop pool and terrace so you can enjoy panoramic views over the beautiful city. The onsite restaurants offer a great range of cuisine from international favourites to Milanese delicacies.
Plan Your City Break in Milan
The Best Time of Year to Go to Milan
Italy is beautiful and warm between April and October, with the outlying months offering reduced crowds, lower prices and more moderate temperatures while still being in season and hot enough for summer clothes to be worn. Fashionistas will flock to the city for fashion week, which happens in Milan in February every year.
Getting To and Around Milan
Malpensa Airport is Milan's favourite and closest airport, and it accepts both local and international flights so visitors near or far can get close to the city. Trains, buses and taxis run regularly from the airport, and the public transport network is reasonably priced and comprehensive, so you can arrive in Milan in good order, no matter your preferred method of transportation.
Where to Eat? the Best Districts and Restaurants
Seafood, risottos and pizza all form the basis of Milanese cuisine, which caters for all tastes and budgets. Just to name two, you can try Mimmo for a dash of gourmet sophistication and a glimpse into a elegant and high-society world, or you can go Taglio, which looks and feels familiar and welcoming, exuding hearty aromas from beautifully crafted comforting meals – it can feel like coming home!
Nightlife in Milan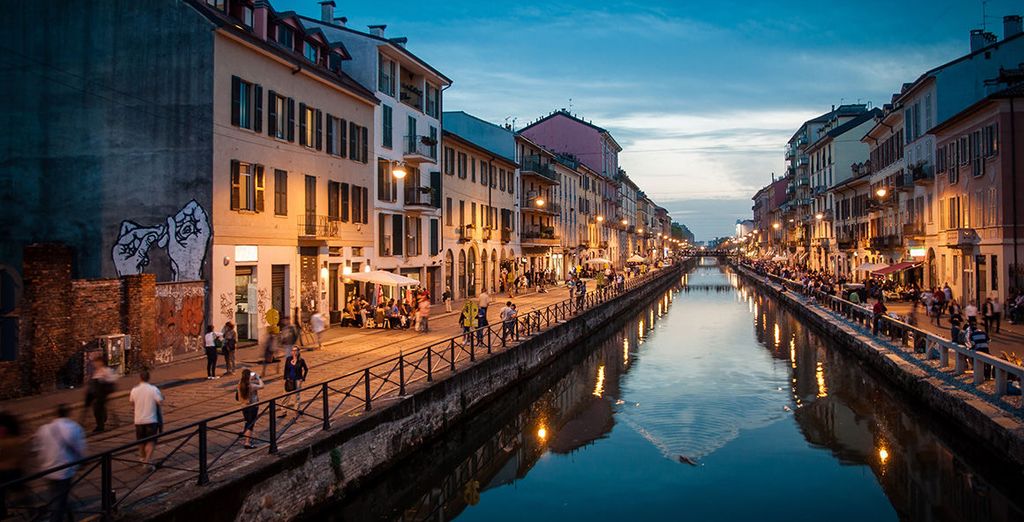 A night at the opera or ballet might be on the cards for one evening, offering a different kind of nightlife to that usually discussed! For a younger more trendy vibe, return to Piazza Duomo – where you may well have strolled earlier in the day to enjoy the sights and history of the cathedral or to indulge your shopping habit. Nightclubs abound in the area, and the beguiling bass beat will soon point you in the right direction.
Our Practical Advice for a Milan City Break
What to Pack for a Milan City Break?
Milan is a very fashion conscious city so if you care about the opinion of others you may want to bring along your best shoes or smartest trainers! Otherwise, dress for comfort and according to how much walking and climbing you will be doing – many of Milan's buildings offer wonderful vistas over the city, but involve climbing many steps to get there!
What Budget to Plan?
Milan is certainly not a cheap city: a minimum budget of €110 per person per day is recommended for food, attractions and transport. When it comes to shopping there is no upper limit suggested: given that one single designer outfit can set you back many thousands of euros, all that can be said is to bring along all your spare savings!
Useful Information Before Going to Milan
While many of the attractions of Milan can be found in a relatively small part of the city centre, do not be afraid to travel a bit further afield. You will shed the tourist crowds and find unique bargains for slightly lower prices if you do some exploring. The Last Supper, Da Vinci's almost-lost fresco is usually fully booked as far as individual tickets go, but grabbing a bus tour ticket – which are usually readily available – will ensure you a place and a relatively decent look at the fresco.