The Top 5 Hotels in Birmingham



Table of contents
The second most populous city in the UK after London, Birmingham has a long tradition of innovation and cutting-edge science. The city is a popular destination with many, and there are hotel rooms available to suit all types of traveller: from tourist to businessman, from singleton to family groups. Hotels rooms range from luxurious five-star bliss to budget-friendly and cosy three-star comfort.
Our Best Hotels in Birmingham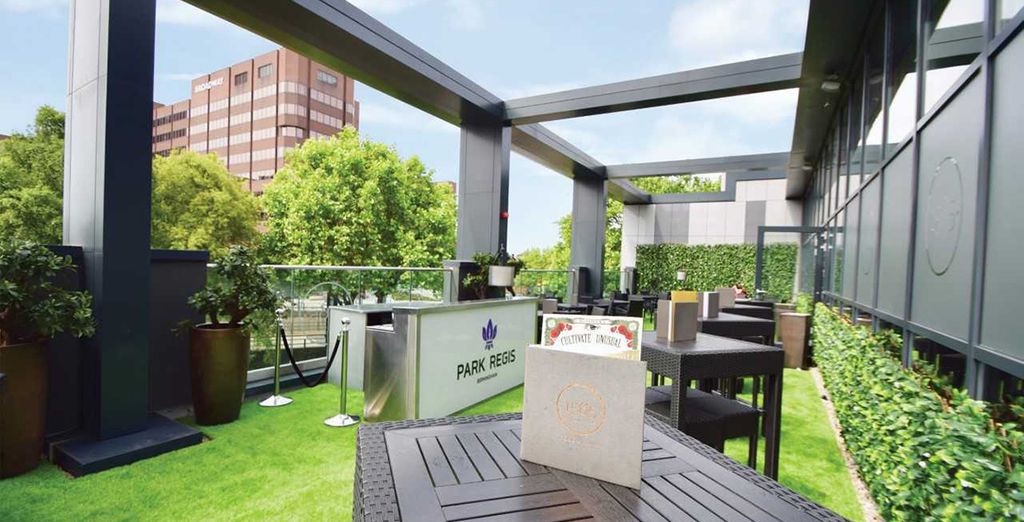 Handy to the thriving canal-side bars and eateries to fabulous retail opportunities, this sumptuous hotel offers just the right amount of luxury to make you feel pampered and welcomed. A soothing spa, fabulous food from the 1565 restaurant, and one of 253 well-appointed, comfortable and inviting rooms await your arrival.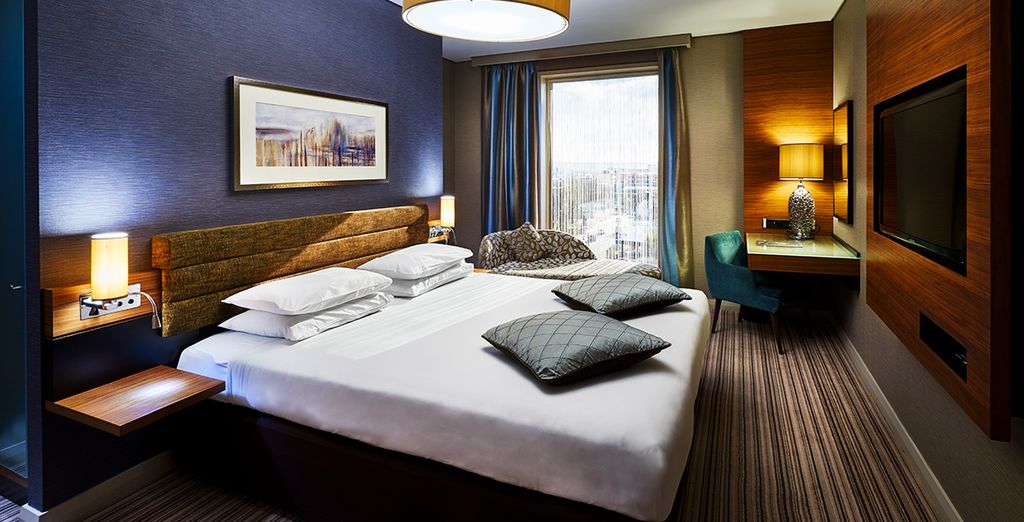 This stylish – futuristic, even – hotel has the Certificate of Excellence, and it is not hard to see why. The 174 rooms are beautifully appointed, there is a gourmet restaurant on-site and you can divide your leisure time between the fitness suite and the bar, where tailor-made cocktails and happy hour merge seamlessly into live music sessions that can run till late. Or simply rest in your room, surfing the internet or enjoying the view over the heart of the city.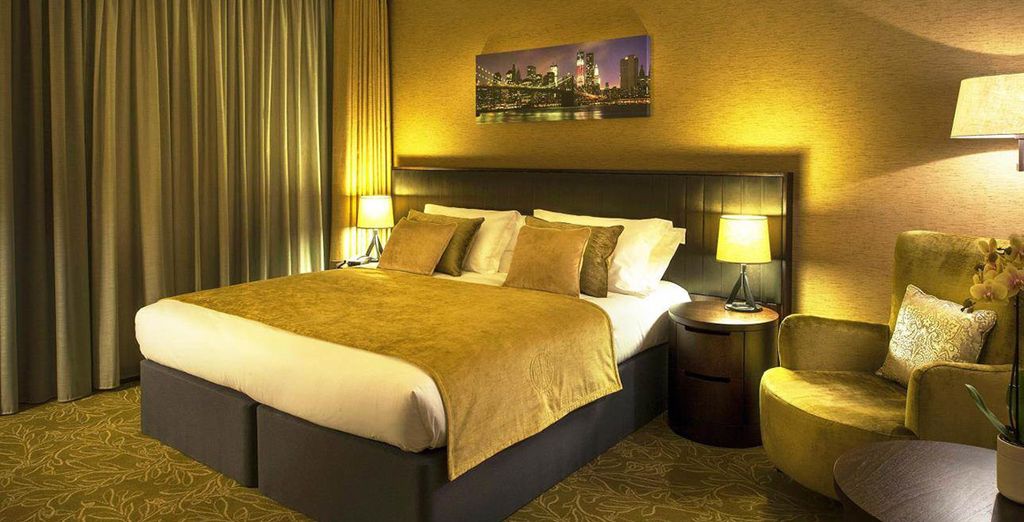 Keep your finger on the pulse at this fabulous hotel which sits hard by the airport, close to the International Station with easily accessible links to public transport. The hotel has an on-site casino for those who like a flutter, and overlooks Pendigo Lake. The 178 rooms are sumptuous and welcoming, but the sky bar, gym, restaurant and much more will all demand to be visited at least once! The hotel holds a Certificate for Excellence which is well deserved.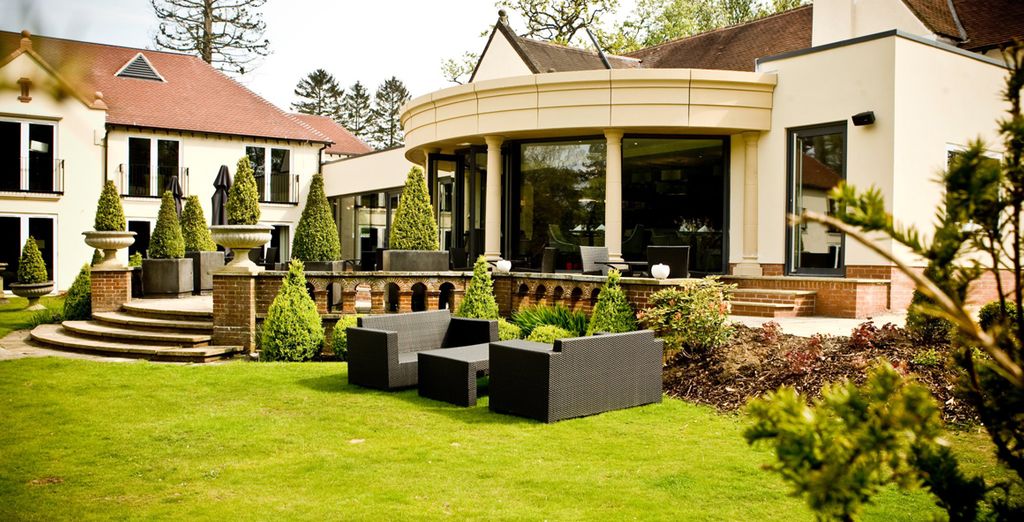 Just outside of Birmingham, to the south and east, Solihull is a beautiful area, traditionally up-market and voted the 'best place to live in the UK' back in 2013. This hotel lies in stunning Warwickshire countryside, with Shakespeare's beloved Stratford upon Avon not far away, and Birmingham less than half an hour by car and even more readily accessible by train. The grounds are spacious, the restaurant top-quality and the bedrooms are generously proportioned and luxurious: you will feel as though you have found a secret paradise!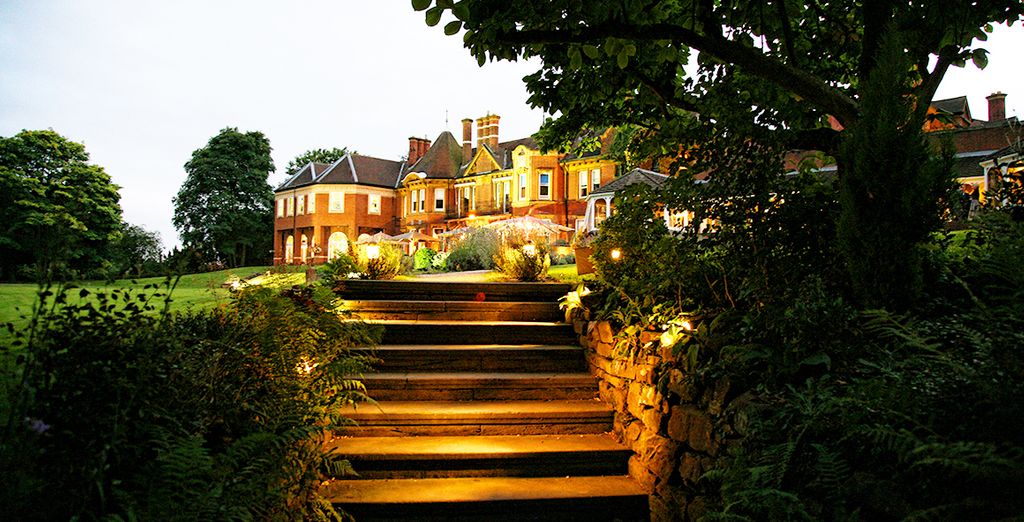 To the north and slightly east of Birmingham, about half an hour's easy drive, this hotel looks and feels like a stately home. Eighty-two comfortable bedrooms, two restaurants, a spa and fitness centre as well as spacious grounds that are perfect for lengthy walks, will make you feel quite at home before you head into the hustle and bustle of Birmingham for business trips or sight-seeing.
What Services Will You Find in Our Birmingham Hotels?
Parking can be an issue in Birmingham – as in any large, busy city – and some of the city centre hotels have parking lots or reciprocal agreements with nearby public car parks. Hotels further out of town tend to have plenty of free parking.
Spa/ Sauna: Being able to unwind with a relaxing massage or sauna can take the edge off after a lot of travelling or a busy round of work meetings. Most of our hotels have a sauna or spa on the premises.
Fitness centre: Working up a sweat is a great way to combat some of the signs of jet lag and get you into fighting spirit, ready for whatever the day ahead may hold, whether it is research, business meetings or simply travelling the city to enjoy the sights.
Bar/ Lounge: Living in a hotel room for more than a few days at a time can be very isolating, so it is pleasant to sit in a comfortable seat, people watching and chatting with strangers in similar situations. Buy a drink or two, watch some television or even take a book to read.
Tea/ Coffee Making Facilities: Most UK hotels have a small kettle and all that you need for a cup or tea or coffee. Sometimes there are even biscuits or other treats, so you can refresh yourself after travelling without having to change your clothes and go in search of a tea shop.
Television: Most hotel rooms have a paid service for cable or satellite television, but most also offer the basic 'terrestrial' channels for free, so you can watch a bit of telly to kill time before or after a meal, or while you are waiting for others to be ready.
Wi-Fi: This is free as standard in most hotels, but some do require a fee for twenty-four hour access. Once you are connected you can use your smartphone, tablet or laptop to check emails, surf social media or
Restaurants: The best hotels have high-quality restaurants in the premises, and while it can be hard for locals to get a table, there is usually an allocation of seats for hotel residents so you will be able to get a table more easily than otherwise. Take advantage of this and enjoy haute cuisine in Birmingham!
Hotel Deals in Birmingham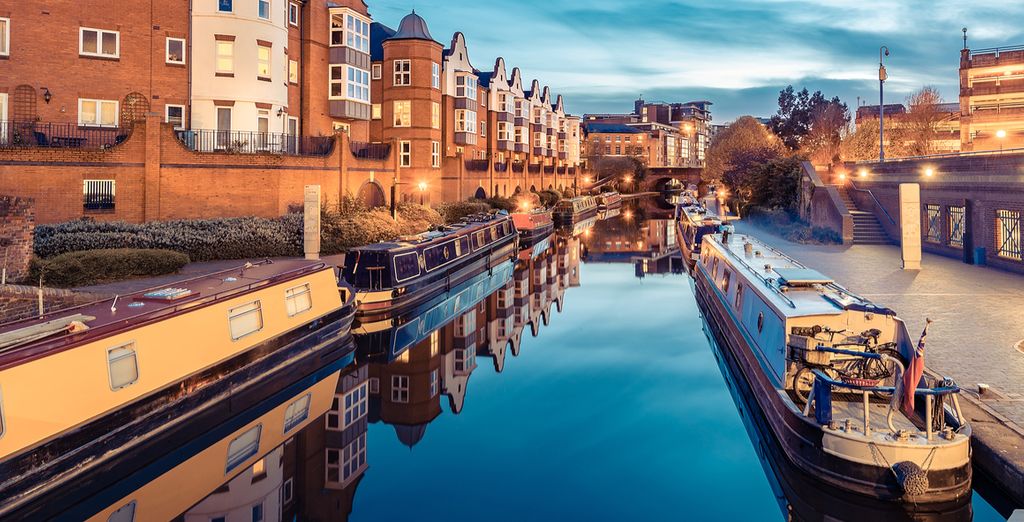 Keep your eyes peeled for our many varied and exciting Birmingham deals. From mid-week breaks – that would also suit business trip needs – to weekend getaways and even week-long stays so you can experience the best that Birmingham has to offer. Edgbaston, home of cricket, is in Birmingham so why not arrange a cricketing holiday to watch the latest Test, or a series of exciting Twenty20 matches? Honeymooners, tourers and people going on to international destinations can all stay in our Birmingham hotels, enjoying all the comforts and mod cons that they have to offer.
What Should I Bring with Me?
Anything clothes you will need for your stay: check the weather forecast before you pack. A raincoat or umbrella is only sensible in this part of the world, and you might want to bring any personal toiletries that you prefer - basics will be provided.
Your Best Hotel in Birmingham: How to Get There and Make Your Booking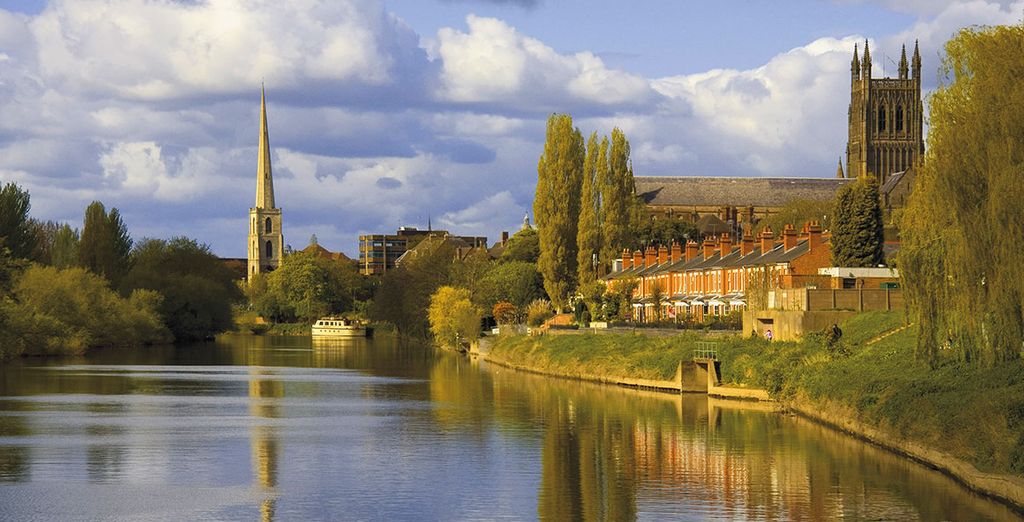 How to get there
Birmingham is fairly central in the United Kingdom and as such is easily accessible from much of the nation. Transport links are good, with trains, buses and roads all leading into the city. NB: traffic can build up rapidly and delays should be expected if travelling at peak times so do leave in good time to make connections. There is an airport, so it is even possible to fly in from both local and international points of origin.
How to make your booking
Holiday and hotel deals abound. If you want to do Birmingham in style, sign up with Voyage Privé and receive notification of our best deals, so you can plan your visit to perfection.
The Opinion of the Voyage Privé Expert on Birmingham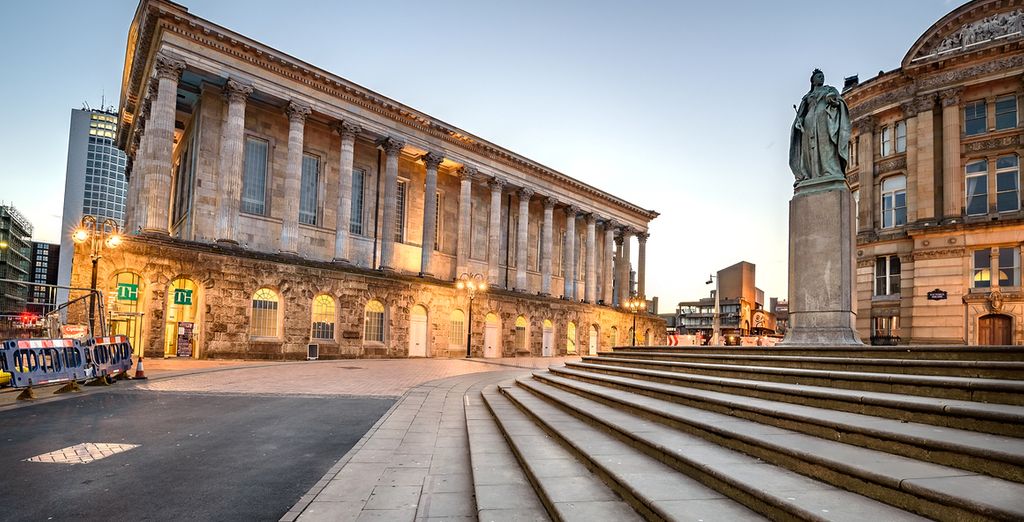 Birmingham has long been a centre of innovation and research, with many world-changing discoveries passing through or originating in the city. The architecture is an eclectic mixture of the old and the new, and whole city thrums with life and vibrancy. It is a great place to visit, although the usual cautions about visiting any new city should be applied.