Booking to London



Table of contents
Book your hotel and holiday in London online. ✅ Discover the beauties of London : Oxford street, Nothing Hill, Big Ben...Exclusive deals.
London hotels that you'll simply love
Do you want to stay in London for your next trip? If the answer is yes, carry on reading as we share the top hotels for you to stay in at the very best prices, as well as everything you need to know about booking your room and where to go in this fabulous city.
Discover our top 10 hotels for London
1. Ibis Styles London Ealing

This hotel is located close to all the top attractions. Enjoy the on-site restaurant and bar, plus our members also receive an exclusive Thames River Cruise.
2. Bermondsey Square Hotel

This contemporary hotel mixes classic taste with lots of artwork and colour. Located in the artistic district of the city, you are close to the local antiques markets and boutiques. Enjoy your breakfast in this art inspired environment.
3. Danubius Hotel in Regent's Park

This hotel oozes style and sophistication. Located in the heart of Regent's Park, you can enjoy your evening meal in the Minsky's restaurant, or sip fabulous cocktails while relaxing in the stunning Pavilion Bar.
4. Royal Garden Hotel

This hotel is located in central London, so it's close to the Royal Albert Hall, Portobello Market and Buckingham Palace. The hotel features two restaurants, including a terrace restaurant, as well as a gym and therapy suite.
5. Mystery Hotel

Located along the banks of the River Thames, the Mystery Hotel is designed for relaxation. There is a luxury spa, outdoor dining space and restaurant.
6. Amba Note Charing Cross

This Grade II listed building is set in the heart of Charing Cross. It offers you modern luxury with stylish interiors, indulgent food and all the very latest technology to make your stay as comfortable as possible.
7. The Grovenor Hotel

This hotel is located in the Victoria district of the city. Intricately designed, it boasts art from the 19th century, and has its own Chinese restaurant, gym and 24-hour room service.
8. The Cranley Hotel

The Cranley is a beautiful boutique hotel in the buzzing Kensington area of the city. Enjoy afternoon tea, cake in the evenings, and the hotel's open, roaring fire. It's also located close to all major attractions.
9. Fleming's Mayfair Hotel

Located in the prosperous Mayfair district, the Fleming's Mayfair offers you both style and heritage. All rooms have large and exquisite wall period features and original fireplaces.
10. Hotel Indigo Kensington
This stylish Victorian townhouse hotel has its very own Italian restaurant. Relax in the very best of luxury with room service and the warmest of welcomes to the city.
Our reviews on London and its hotels: why make your booking there?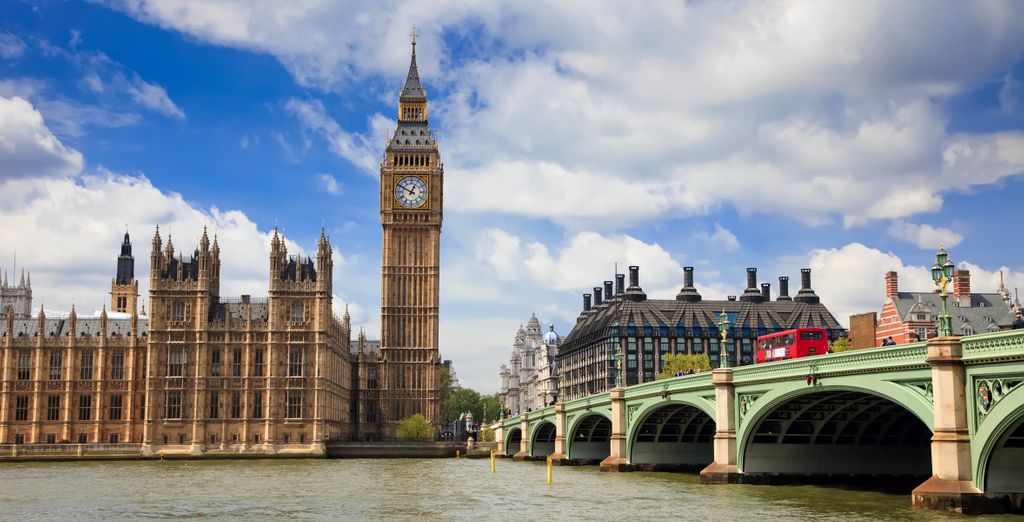 So, why should you visit London? Well, there's just so much to see and do, no matter if you are travelling by yourself, as a couple, or with your family. If travelling alone, you can take in the many museums that London has to offer, including the National History Museum and the Victoria & Albert Museum. The Borough Market is also perfect for wandering around and losing yourself in for a couple of hours.
If you are visiting as a couple, then there are so many bistros, bars and museums for you to visit. Notting Hill Gate & Portobello Road Market, plus the many antiques markets in the city make for a great day out.
London is also a perfect destination for the family. Buckingham Palace and shopping along Oxford Street are both great ideas. After all, no trip to London with the kids is complete without visiting Hamley's toyshop.
All of our hotels are ideally located to offer you the very best from this cultural and energised city. All the hotels feature the very finest foods, warm hospitality and the latest technologies to make your stay as relaxing and productive as you wish.
How to make my booking in London
Booking with us couldn't be more easy. All you have to do is to register on our site by simply clicking on the 'Join Now for free' tab and follow the online instructions. Alternatively, you can click on any available London hotel offer. If you have your heart set on a particular hotel and there is no current offer, then create an alert so you'll be notified when an offer becomes available.
There are so many advantages when you become a Voyage Prive member. You'll be able to access exclusive deals, which can offer you up to 70 percent off a normal room price. You'll also receive exceptional customer support, plus our very own app that will keep you up to date on the very latest deals and offers.
The different ways to make your online hotel booking in London
There are several ways you can place your online booking with us. You can book your flight and hotel to London as a complete package, or you can simply book your favourite hotel location and make your own travel arrangements.
The best places to find hotels in London are:
Ealing
Bermondsey
Kensington
Victoria
Mayfair
Presentation of London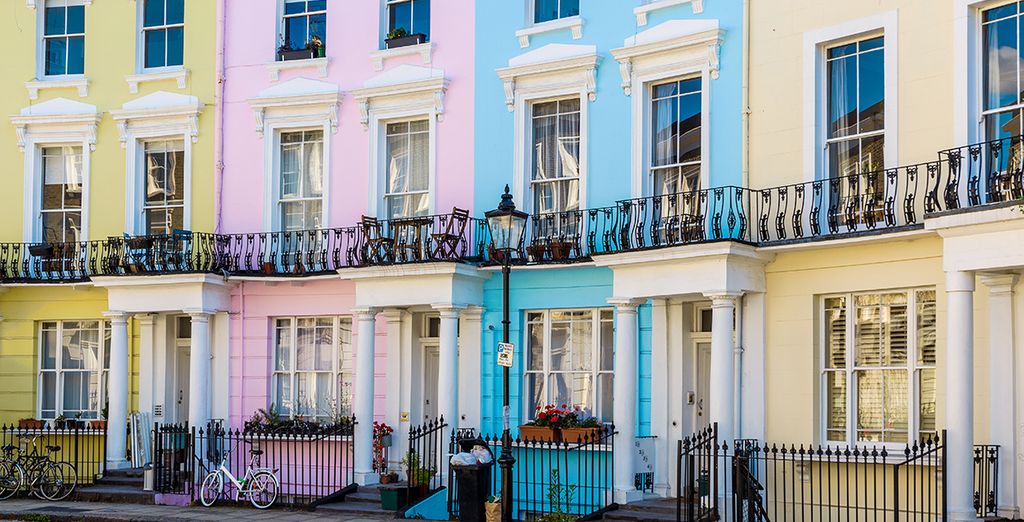 London is a vibrant, cultural and exciting city to visit any time of the year. It's a buzzing city that never sleeps with so much to offer tourists. Locals tend to be friendly and welcoming with their diverse cultures and acceptance of all.
The public transport is excellent and you can always jump on and off the tube. Take in the Changing of the Guard, those red double decker buses, the Houses of Parliament and St Paul's Cathedral. Then, after a day on your feet, take in a show in one of the many theatres located in the city.
Enjoy a wide range of foods from all across the world in this exciting capital city. There's so much choice!
The 5 best things to see/do in London
There really is so much to see and do in this fabulous city. Here's our top 5.
1. Hyde Park
Hyde Park is the most popular park in London. It has many historical monuments for you to enjoy, two lakes and the chance to go paddle boarding.
2. The London Eye
When you're in London you need to go on the London Eye. Here you can see panoramic views of the city, which looks glorious at night.
3. China town
China town is located between Leicester Square and Soho. Here you'll find Chinese restaurants, bars and supermarkets, offering the very finest Asian foods.
4. Buckingham Palace
You really must visit Buckingham Palace, no matter how short your stay. It has beautiful grounds and some of its rooms are open to the public.
5. Oxford Street
If you love to shop till you drop, then you need to go to Oxford Street. All the top shops are here, including Selfridges and House of Fraser.
Discover more offers to London : Last minute, hotels, Weekends, Great deals, booking.