Great deals on weekends in Scotland, a land steeped in history



Table of contents
Planning your next break to Scotland? ⭐ Be inspired and find Great Deals on luxury Weekend getaways to this beautiful highlands! Up to -70% ✅.
Look forward to a weekend break with a difference, where you can get your fill of nature, culture and history, whilst enjoying the friendly local culture and cosy pubs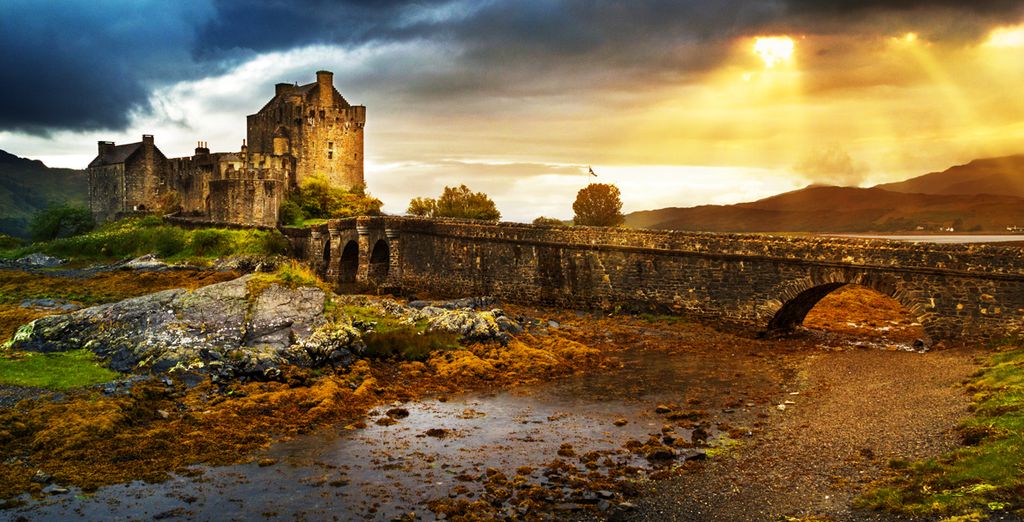 We can help you with last-minute holiday deals to Scotland to make sure you have an unforgettable and luxurious weekend break, without blowing your budget. Head to the famous medieval city of Edinburgh – home to Scotland's crown jewels as well as plenty of quaint cafes, boutique shops and buzzing bars. Steeped in history, Edinburgh seamlessly blends ancient and modern architecture together and, as a result, is lauded as one of the most beautiful cities in the United Kingdom. It is even said that this magical city was the inspiration behind J.K. Rowling's famous Harry Potter series.
Next up is Glasgow, Scotland's second largest city, which packs plenty of attractions and activities for the daytime and a vibrant and colourful nightlife scene once evening falls. Culture-vultures will enjoy the city's many museums and art galleries, whilst sport-lovers may want to pay a visit to the Scottish Football Museum. A morning river cruise is the perfect way to view the city's striking mix of architectural styles and, come afternoon, the friendly atmosphere of the whisky bars beckons you for a spot of rest and relaxation.
Scotland is full of unmissable local delicacies
It's not just whisky that Scotland is famous for: there's plenty of interesting local delicacies for the brave traveller to sample. From more questionable dishes like haggis and deep-fried Mars bars to succulent smoked salmon and buttery shortbread – Scotland has a thriving and unique food scene, just waiting to be discovered.
Foodies flock to Edinburgh to sample the array of outstanding and award-winning cafes, restaurants and bars. With a diverse and eclectic dining scene, this city has something to offer everyone, no matter taste or budget. Similarly, Glasgow boasts some phenomenal restaurants, with fresh seafood aplenty and skilfully made Scottish staples featuring heavily on the menu.
Escape back to nature in beautiful Scotland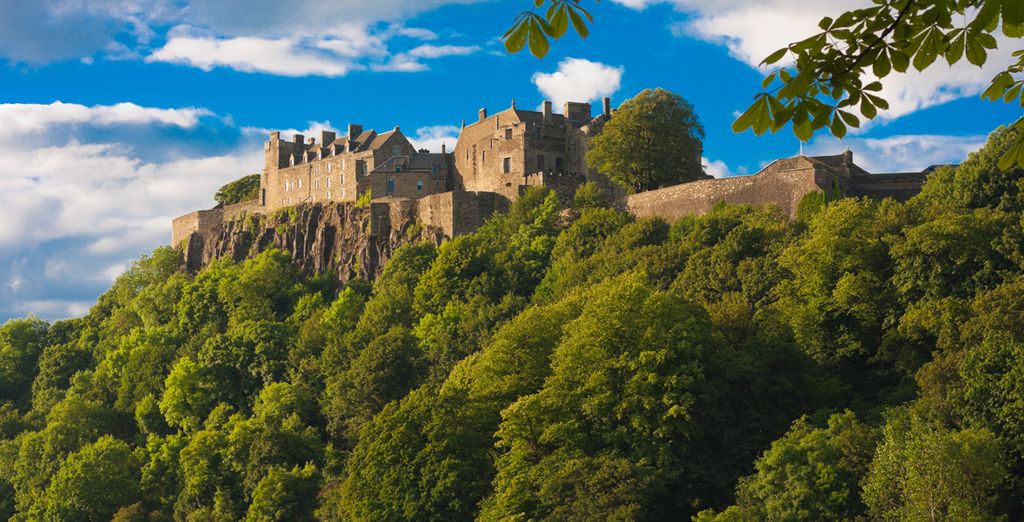 Not only is Scotland home to vibrant cities, cosy pubs and delicious cuisines, it is also one of the most beautiful places in the world. Boasting a diverse and astonishing landscape of rugged highlands, majestic mountains, pristine beaches, tranquil lakes and pretty islands, this is the perfect antidote to busy city life. From cycling and hiking to skiing and canoeing there's plenty of fun outdoor activities for every kind of traveller.
Whether you're looking for a boutique shopping break, to soak up some local culture, discover a new cuisine or escape into the wilderness, Scotland is the perfect destination for an action-packed, fun-filled weekend break. Enjoy our handpicked holiday deals on weekends in Scotland which are all carefully chosen to offer you the best prices and fantastic discounts - perfect for taking luxurious trips away, whilst still going easy on the wallet.