Weekends Scotland



Table of contents
Enjoy a weekend break in Scotland with our selection. Book with Voyage Privé and enjoy Deals up to 70% OFF !
5 things to see/do in Scotland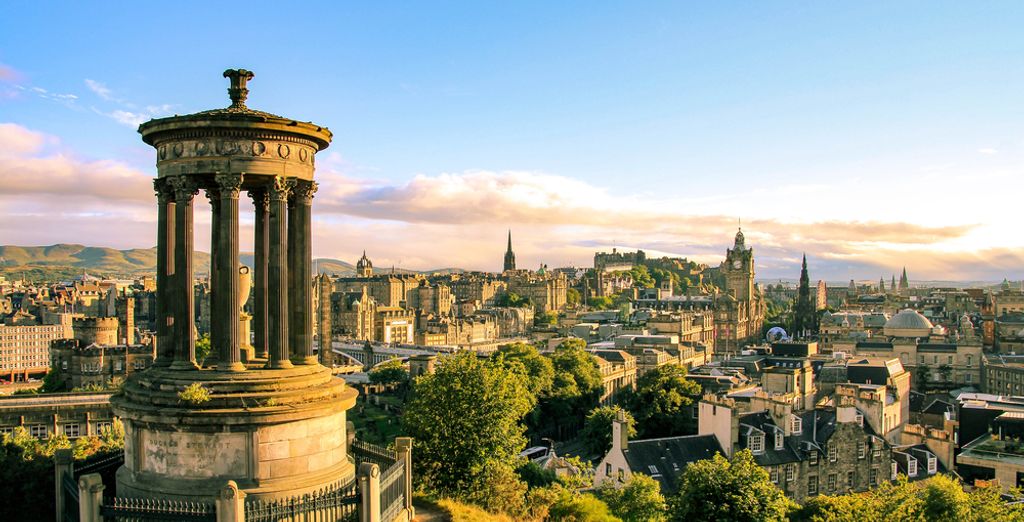 1. Visit Castle Rock
Castle rock, also known as Edinburgh Castle, is the most famous fortress in Scotland and has been part of Edinburgh's skyline since the 12th Century. Thanks to its location on top of an extinct volcano, a visit to the castle offer spectacular views of the city's landmarks, including the Holyroodhouse Palace, Prince Street and Royal mile. Adding to its allure, visitors have to walk along an Esplanade featuring bronze statues of William Wallace and Robert the Bruce —Scottish war heroes.
2. Hiking at Trossachs National Park
A visit to Trossachs National park offers a wide variety of fun activities: you can go fishing at lake Loch Lomond, located inside the park, wander around with your 4X4 to enjoy the vast green surroundings or walk along with one of the park's numerous hiking trails. If you are an experienced hiker, you can challenge yourself for a hike up Ben Lomond, the tallest peak in the park. Reaching the top of the peak rewards you with amazing views, thanks to its height of 973 metres.
3. An afternoon at the Isle of Skye
If you are a nature lover, "Cloud Island" should be on top of your "places to visit" list. The name "Cloud Island" comes from the heavy mist that blankets the isle. Despite its small size (80km length and 24 km width), this island boasts numerous attractions, including lush green glens, caves, picturesque waterfalls, sandy beaches and mountain scenery. You will also come across various wildlife species, including birds, seals and otters. Cloud Island visitors can either use a ferry or the bridge that connects the island to the mainland.
4. Go back in time at Skara Brae
Situated on the island of Orkney, Skara Brae is one of the best-preserved Stone Age settlements within Europe. Though the village was discovered in 1850, it is estimated to have been built over 5,000 years ago, meaning it is older than the Stonehenge and the Great Pyramids.
5. Scenic train ride
Exploring Scotland by train is always an unforgettable experience. Some of the most interesting routes include the Far North Line, The Kyle Line, Borders Railway, Glasgow-Kilmarnock-Carlisle and the West Highland Line. You can choose your route to match your planned destinations.
The best hotels for a weekend in Scotland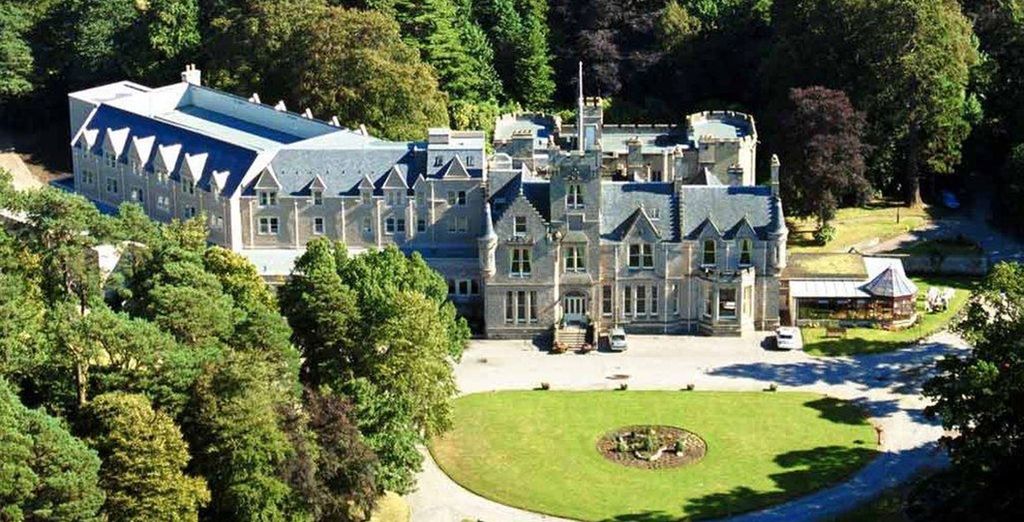 Located in Glasgow, Newton Hotel is a perfect accommodation for guests looking for a calm place to relax. The hotel is also close to Nairn train station, and Inverness Airport is just 10 miles away. Guests here enjoy elegantly furnished traditional rooms with TV, Wi-Fi and En suite bathroom. One also gets easy access to the sunny beaches and the Speyside whiskey trail.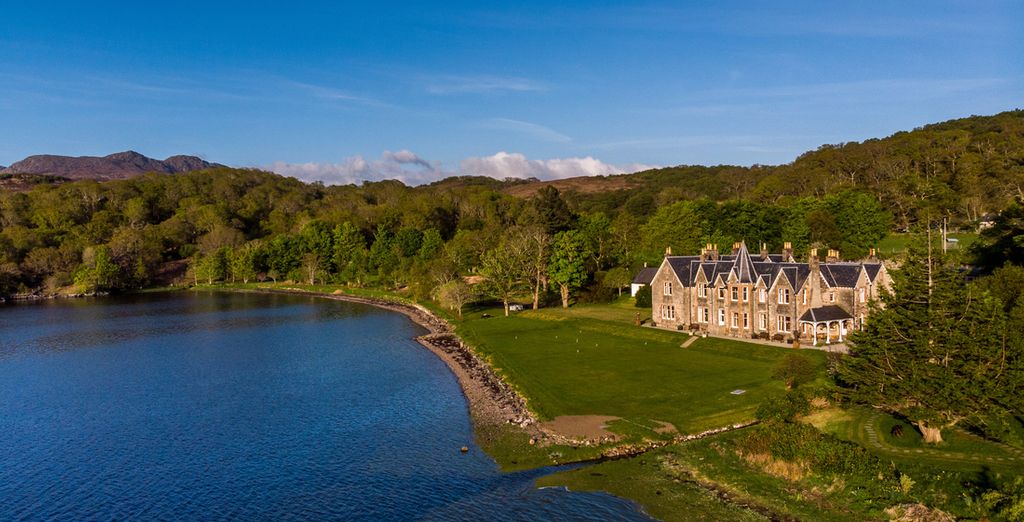 This accommodation is a recently refurbished Victorian hunting lodge and part of a 26,000-acre estate on the west coast of the Scottish Highlands. Guests can enjoy the quiet surroundings, perfect for a relaxing weekend getaway to rewind and refresh. Facilities on-site include a games room and a bar with over 250 award-winning whiskies and 110 world-class gins.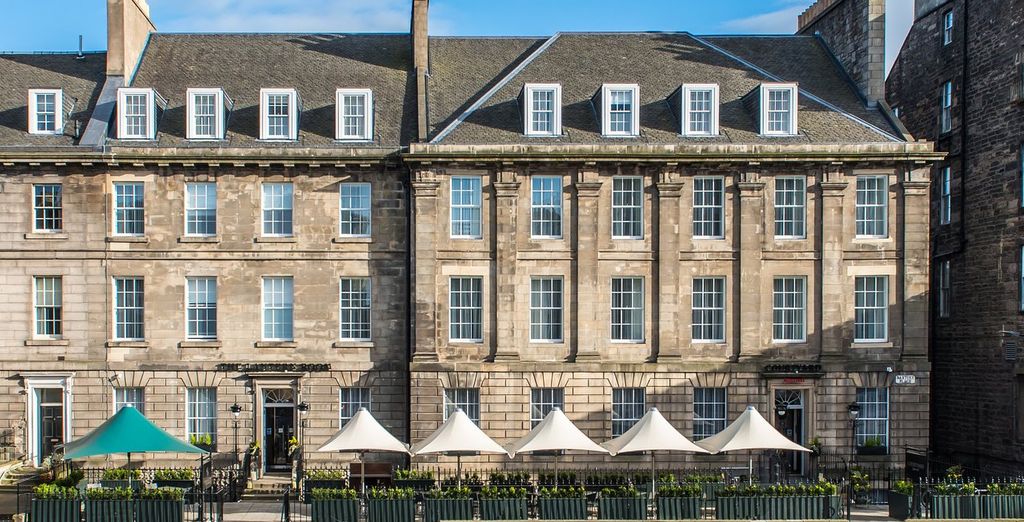 Located in the heart of Edinburgh, this hotel provides easy access to the city, thanks to its proximity to the Edinburgh tram. The spacious, modern rooms at the hotel offer the best amenities, like Nirvae Botanical toiletries and plush bedding, and come with free Wi-Fi and access to a fitness centre and a meeting space
Plan your weekend break in Scotland
The best time of the year to go to Scotland
Though Scotland is an exciting destination worth visiting all year round, some periods may be better than others, depending on your budget and preferences. Overall, the best time to visit Scotland is during spring (Late March to May) and autumn (September to November). The temperatures in spring are warmer, plus you don't have to deal with the summer crowds.
Going to Scotland at the weekend
There are numerous ways to get to Scotland, including flying, driving, and train. Flying is the fastest way to get to Scotland, no matter your country of origin. Visitors who choose to fly will most likely land at Edinburgh airport or Glasgow airport. Once at the airport, you can get a taxi or hire a car to get you to your hotel.
Where to eat - the best districts and restaurants
The choice of where to eat in Scotland depends on the type of food you are looking for. For example, if you want some traditional meals, like the Scottish smoked salmon, Haggis and braised mushrooms, a restaurant in the countryside could offer the best, thanks to fresh ingredients and attention to detail. Some of the best places to eat in Scotland include The Three Chimneys – Isle Of Skye, Crannag Bistro – Bonar Bridge, Stravaigin – Glasgow and many more.
Nightlife in Scotland
Scotland's nightlife is a top attraction for tourists as well as residents, especially in the suburbs. From underground techno clubs to exclusive clubs and quiet old school pubs, you will always find the right place for you in Scotland no matter your nightlife taste. Other nightlife activities in Scotland include live music concerts, theatre and cinema.
Our practical advice for a weekend in Scotland
What to pack for a weekend in Scotland
Like any other short holiday, you only need to pack your essentials when visiting Scotland for a weekend. These include suitable footwear, clothes, power adapters, supplies and toiletries.
What budget to plan
Though a weekend trip does not involve too much spending, it is still important to budget for your expenses such as accommodation, transport and food. Through Voyage Privé, you can get low prices, up to -70% off if you stay at selected accommodations.
Useful information before going to Scotland
Before you pack your bags and commence your weekend trip to Scotland, it is important to have a basic understanding of the local languages, Scottish traditions and what to expect in terms of the weather and electrical plug compatibility. Though simple, this knowledge can make a huge difference in making your weekend getaway stress-free.
Look forward to a weekend break with a difference, where you can get your fill of nature, culture and history, whilst enjoying the friendly local culture and cosy pubs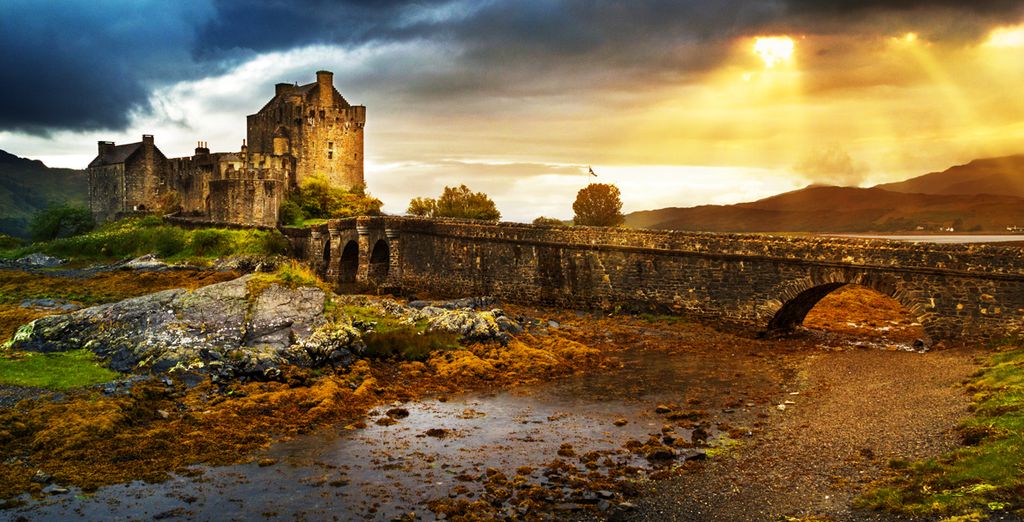 We can help you with last-minute holiday deals to Scotland to make sure you have an unforgettable and luxurious weekend break, without blowing your budget. Head to the famous medieval city of Edinburgh – home to Scotland's crown jewels as well as plenty of quaint cafes, boutique shops and buzzing bars. Steeped in history, Edinburgh seamlessly blends ancient and modern architecture together and, as a result, is lauded as one of the most beautiful cities in the United Kingdom. It is even said that this magical city was the inspiration behind J.K. Rowling's famous Harry Potter series.
Next up is Glasgow, Scotland's second largest city, which packs plenty of attractions and activities for the daytime and a vibrant and colourful nightlife scene once evening falls. Culture-vultures will enjoy the city's many museums and art galleries, whilst sport-lovers may want to pay a visit to the Scottish Football Museum. A morning river cruise is the perfect way to view the city's striking mix of architectural styles and, come afternoon, the friendly atmosphere of the whisky bars beckons you for a spot of rest and relaxation.
Scotland is full of unmissable local delicacies
It's not just whisky that Scotland is famous for: there's plenty of interesting local delicacies for the brave traveller to sample. From more questionable dishes like haggis and deep-fried Mars bars to succulent smoked salmon and buttery shortbread – Scotland has a thriving and unique food scene, just waiting to be discovered.
Foodies flock to Edinburgh to sample the array of outstanding and award-winning cafes, restaurants and bars. With a diverse and eclectic dining scene, this city has something to offer everyone, no matter taste or budget. Similarly, Glasgow boasts some phenomenal restaurants, with fresh seafood aplenty and skilfully made Scottish staples featuring heavily on the menu.
Escape back to nature in beautiful Scotland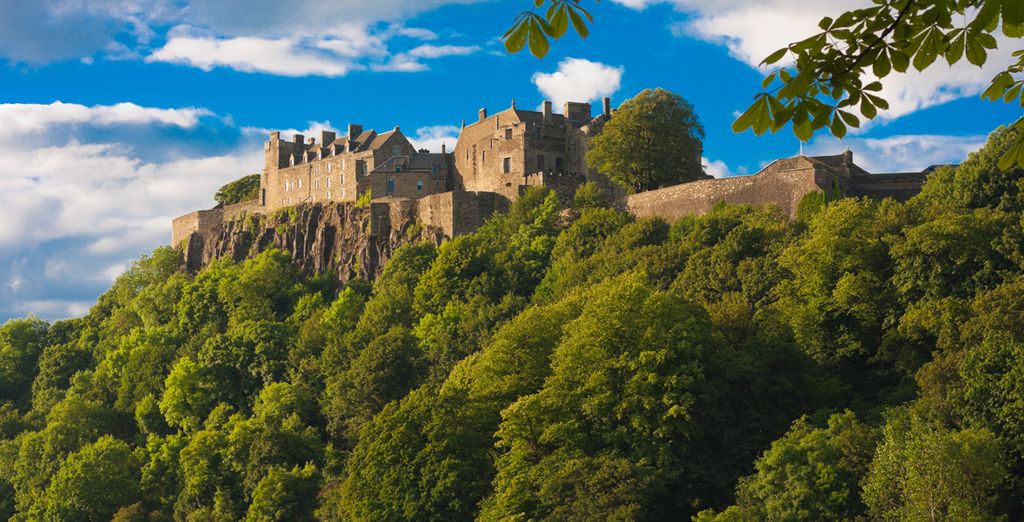 Not only is Scotland home to vibrant cities, cosy pubs and delicious cuisines, it is also one of the most beautiful places in the world. Boasting a diverse and astonishing landscape of rugged highlands, majestic mountains, pristine beaches, tranquil lakes and pretty islands, this is the perfect antidote to busy city life. From cycling and hiking to skiing and canoeing there's plenty of fun outdoor activities for every kind of traveller.
Whether you're looking for a boutique shopping break, to soak up some local culture, discover a new cuisine or escape into the wilderness, Scotland is the perfect destination for an action-packed, fun-filled weekend break. Enjoy our handpicked holiday deals on weekends in Scotland which are all carefully chosen to offer you the best prices and fantastic discounts - perfect for taking luxurious trips away, whilst still going easy on the wallet.