Join for free
Join for free
Save up to 70% on UK countryside stays, European city breaks & exotic beach holidays.
More than

7.3 million

people have already trusted us with their holidays!
Member-only rates & exclusive perks
Save up to 70% on luxury travel
A reliable team, 7 days per week
Booking Lisbon
Booking you Holidays to Lisbon ✅ Exclusive Offers on Lisbon Booking including Hotels ✔ Visits ✔ Flights in options ✔ Choose your day and be ready for your Travel.
Booking Lisbon
With Voyage Privé you can get a great deal on our range of hotels in the bright, vibrant city of Lisbon. From the peaceful and intimate, to family friendly hotels with activities and pools, we have something to suit every type of holiday.
Discover our top 5 hotels in Lisbon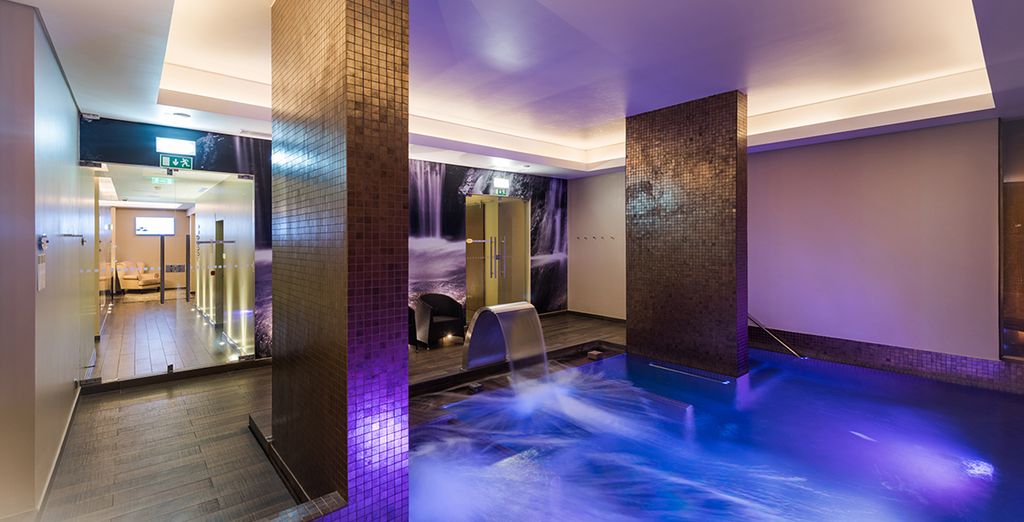 In Lisbon is just moments from the city's famous trams, allowing you to explore the city at your leisure. The 20th century mansions have been refurbished to an outstanding standard. Hotel 1908 also sits in an area of the city famous for its exemplary seafood cuisine, mouth-watering local products, unpretentious bars, and traditional music.
If you're looking for something more traditionally Portuguese you'll be delighted by the stunning 4* Upon Lisbon Prime Residences. Just moments from the Estádio da Luz, and within easy reach of the city centre, this collection of studio apartments is the perfect base from which to explore the historic parts of Lisbon.
For a more contemporary stay, indulging yourself with all the luxuries offered by the very best in modern design, choose the 5* InterContinental Lisbon. With expansive views across the river Tagus and the beautiful rooftop landscape of Lisbon, there is no finer or more luxurious venue to get away from it all and enjoy the shops, bars, and restaurants of this amazing city.
This 5* boutique hotel offers elegance and luxury in a prime location, in one of the most fashionable parts of the city. The Vintage Lisbon 5* is trendy yet unpretentious, this is where vintage meets modern.
Boasting stylish decor and friendly, professional staff dedicated to providing you with the best service of comfort and well-being you deserve! With a fabulous location in Lisbon, Czar Lisbon Hotel features 77 elegant rooms with wooden furniture and plush carpets.
Our review of Lisbon
The capital city of Portugal, Lisbon has something to suit everyone. If you're visiting the city of Lisbon itself, perhaps for a short city break, then you won't want to miss the Castle of San Jorge; the perfect place to start your visit on a memorable note.
The Ascensor de Gloria and Iberian Wolf Recuperation centre provide a chance for the young and old alike to escape the adult world and spend a few hours in a world of magic and wonder. Lisbon Oceanarium, the Vasco de Gama Aquarium, and Lisbon Zoo are all also great places to spend a fun-filled day with the family.
And if you're a wine fan, don't miss out on a trip to the Quinta Das Carrafouchas Vineyard and the AdegaMae Winery. After a leisurely wander through both vineyards, enjoying the beauty of the Portuguese countryside, take your time comparing the different vintages and, if you're looking for an ideal souvenir, have a case sent to your home.
How to make a booking in Lisbon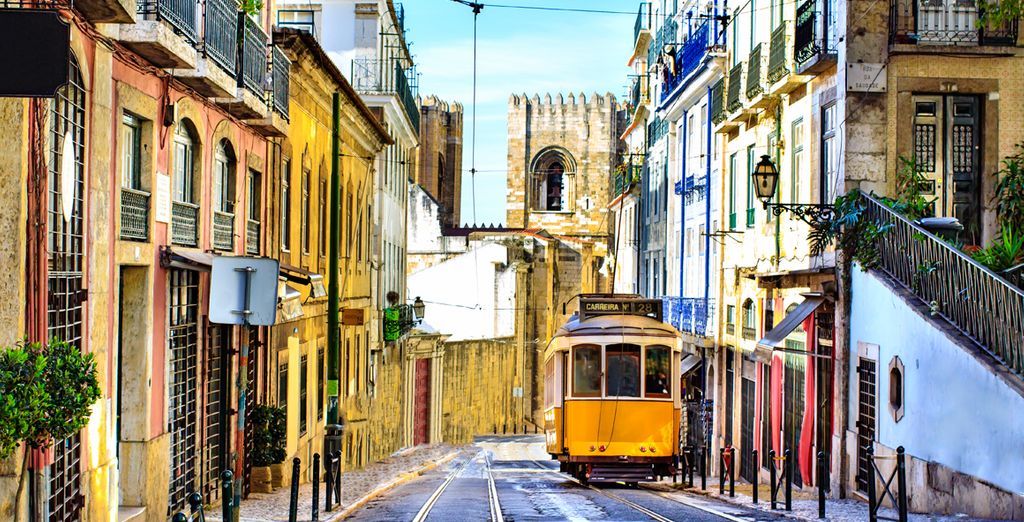 Registering to access the best offers on Voyage Privé couldn't be easier. Simply click "Join Now for Free" or on any offer you see on the site, and enter your email address. If you can't find any Voyage Privé offers in the destination you're looking at, create an alert and we'll email you as soon as we have an offer for you.
The exclusive offers on Voyage Privé give you access to the finest four and five star hotels in Lisbon at up to 70% off the market price. Booking through our site also means you can take advantage of our industry leading customer support, available 24/7.
Voyage Privé customers also have access to our mobile app containing regularly updated local information about Lisbon, including exhibition listings and opening times for the Gulbenkian Museum and the Berardo Collection where you can see the very best of the artistic activity and galleries the city has to offer.
The different ways to make a booking in Lisbon
Voyage Privé offers two different ways to make your booking. You can book a combined flight and hotel package to Lisbon or, if you are looking for some extra flexibility, there's also the option to book only your favourite hotel in Lisbon, and then book your own flights later.
The best places to find hotels in lisbon
Lisbon is a city split up into many neighbourhoods, each with a distinctive style and identity all of its own. To make the most of your time in the city, here are a few of the best neighbourhoods to visit.
Baxia
Baixa is the most central area of Lisbon, and also the liveliest of all of the city neighbourhoods. It was completely rebuilt by the Marquis of Pombal after the 1755 earthquake, and is home to many of Lisbon's best restaurants, nightclubs, and other cosmopolitan attractions.
Chaido and Bairro Alto
Chaido and Bairro Alto have a reputation for being the alternative, bomehian side of Lisbon. Separated by the picturesque Praca Luis de Camoes, the winding streets and courtyards of these parts of the city are the perfect place to spend a peaceful, leisurely afternoon exploring the real Lisbon community.
Alfama
Alfama is Lisbon's fishing neighbourhood, and probably the most authentic and traditional area of the whole city. Wander down to Alfama any morning of the week to see the traditional Iberian fishermen returning to port with their catch, or come to the neighbourhood in the evening to sample some of Lisbon's finest seafood cuisine. Alfama is also home to the famous Sao Jorge castle, and is where Fado was created.
Belem
Belem is a charming and architectural neighbourhood, found nestling between two of Lisbon's most beautiful points of interest, the Jeronimos Monastery and Belem Tower. If you're visiting this area, you're probably also going to want to try the delicious pasteis de Belem, a kind of Portuguese pasty.
Finally, the Park of the Nations is well worth spending some time in. The Parque des Nacoes, in Portuguese, this is an area of the city which was created for the 1998 World Expo and is packed with stunning modern architecture, open spaces, and vibrant restaurants and cafes.
The best things that Lisbon has to offer
Lisbon is a city which has something for everyone. If you're visiting with the family, enter the fantasy world of a children's storybook as you tour the city's castles and stately homes. The kids will love the opportunity to imagine themselves in as knights in shining armour at the Sesimbra Castle, Alenquer Castle and Castle of the Moors. All while the adults in the party can enjoy the wonderful cuisine and amazing architecture.
If you're looking for something on the more spiritual side, then you won't want to miss the peaceful atmosphere and charm of Lisbon Cathedral and Jeronimos Monastery. Or, if you're looking for something a bit more off the beaten track, then the National Pantheon and Cristo Rei are certainly worth a visit.
The historic fortifications that can be found at Forteleza de Santiago are a must see if you're interested in the military and cultural history of the region. You might also like to take part in one of the interesting and engaging local history tours, taking in Belem Tower and the national Parliament.
The top five attractions to see in Lisbon
• Castle of Sao Jorge
• Ascensor da Gloria
• Iberian Wolf Recuperation Centre
• Vasco de Gama Aquarium
• Carrafouchas Vineyard
Discover more booking offers.