The top 5 Hotels in Tewkesbury



Table of contents
The top 5 hotels in Tewkesbury
Looking for a spectacular country hotel in scenic Gloucestershire? Book the best holiday in and around Tewkesbury with one of our top 5 hotels.
Our best Tewkesbury hotels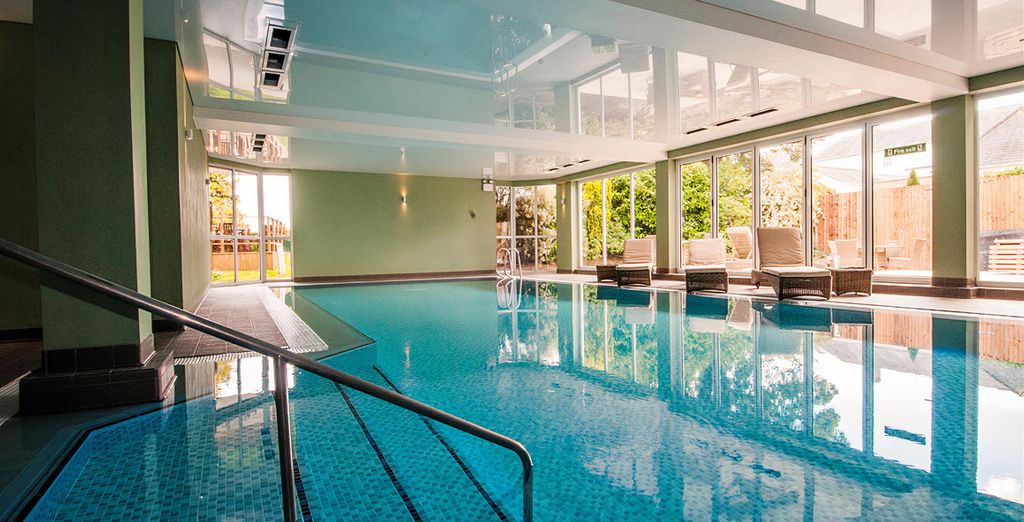 Escape to the countryside with this remarkable rural getaway overlooking Tewkesbury. The interiors are bright and modern, with cosy country furnishings and splashes of blue. Guests have access to many fine facilities, including a spa, pool and 18-hole golf course.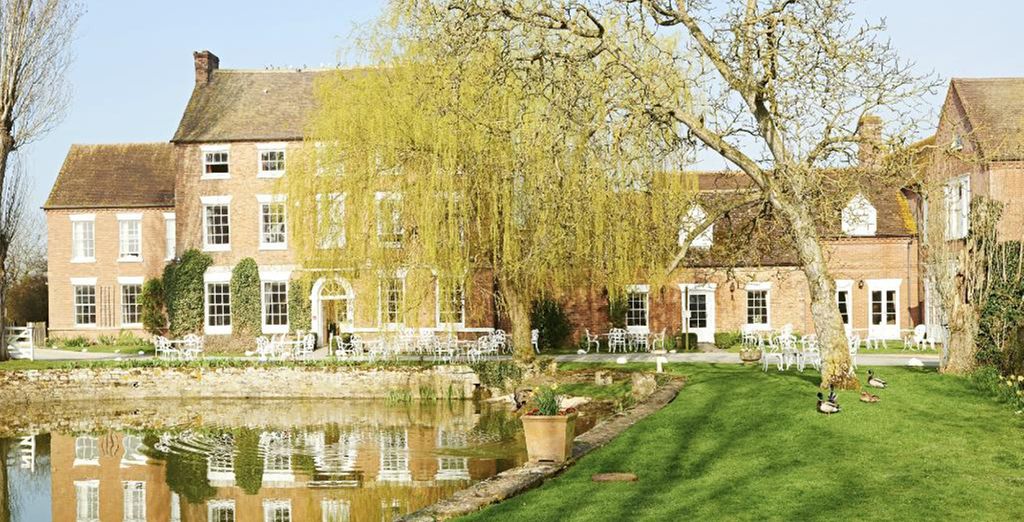 This pretty and award-winning hotel is a Baroque delight. Close to Tewkesbury and the Malvern Hills, it's perfectly placed for day trips throughout Gloucestershire. Inside, you'll find remarkable antiques and period furnishings alongside an acclaimed restaurant.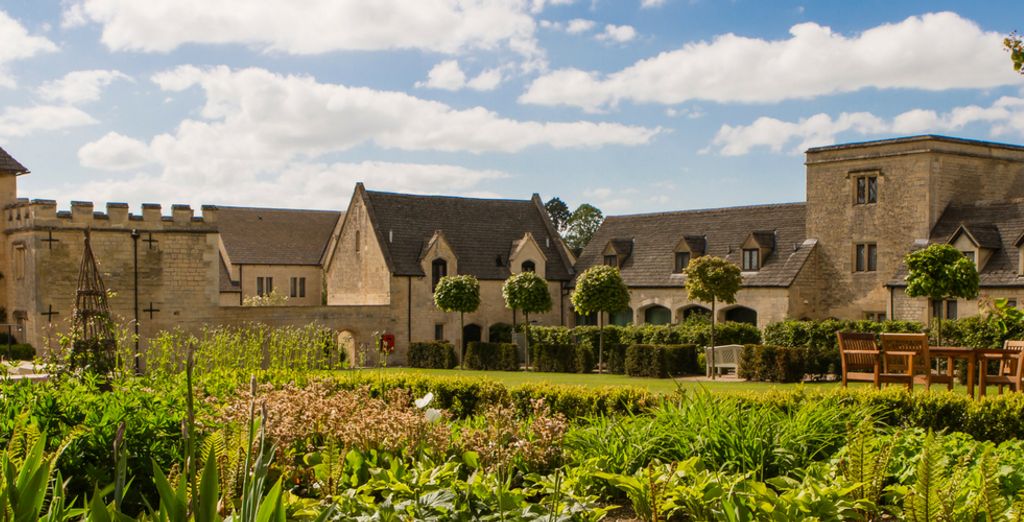 Situated in Cheltenham, this beautiful hotel is just 10 miles from Tewkesbury. It's an astonishing 15th-century building brimming with luxurious features and a gourmet restaurant. Explore the glitzy Indian spa or relax in the grand lounge in front of a well-stoked fire.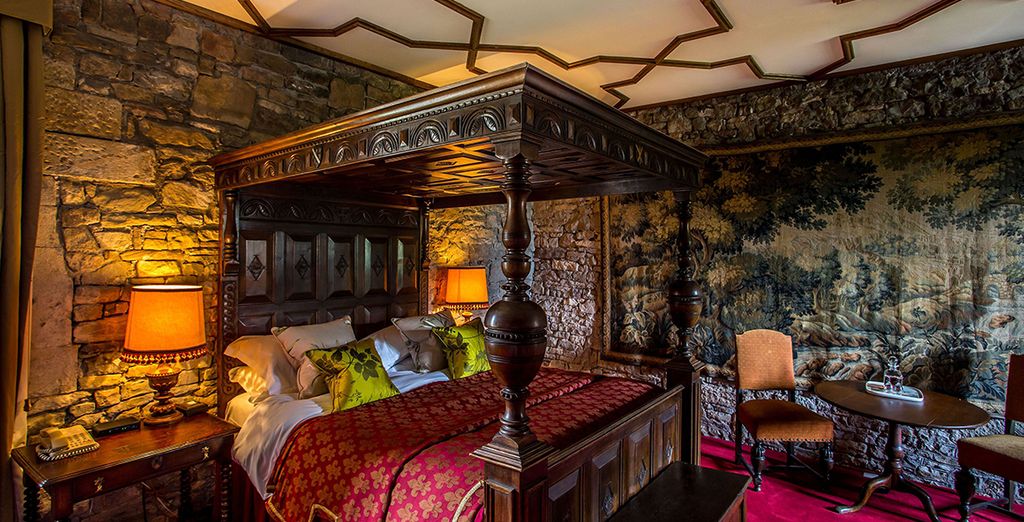 Indulge your wildest regal dreams with a stay in this historic castle. Once owned by Henry VIII, today the castle remains as opulent as ever. Four-poster beds, carved hardwood furnishings and roaring fires await in this fairy-tale getaway. The hotel's prized restaurant is located in the captivating Tudor hall.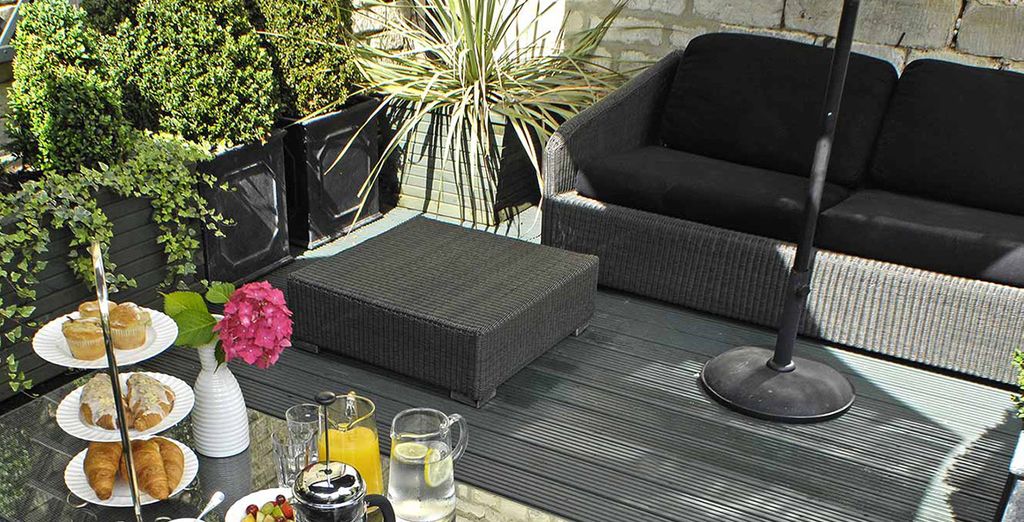 This unique and cosy stay has been voted among the best boutique B&B's in the country. Nestled in Tetbury on the southern edges of the Cotswolds, it's well placed to explore the countryside and Tewkesbury. Inside, you'll find lively antique furnishings and beautiful bespoke bedrooms.
Services you will find in our Tewkesbury hotel stays
Free Wi-Fi
Tea and coffee making facilities
Flatscreen TV
Tranquil gardens
En-suite bathrooms
Luxury bathroom amenities
Award-wining restaurant
Welcoming bar
Spa and pool facilities
Golf course
Going on holiday in Tewkesbury
Tewkesbury is a perfect base to explore Gloucestershire and the Cotswolds. As a popular vacation spot, the region becomes busy in the warmer summer weather. The peak summer season can be delightful as outdoor festivities and gardens come to life. However, popular beauty spots tend to get crowded, particularly in July and August. July sees the world-famous Tewkesbury Medieval Festival with re-enactments and traditional entertainment. To avoid the crowds, the shoulder seasons of autumn and spring are fine alternatives, especially around May and September. The weather often remains favourable, and you'll experience a changing landscape of wildflowers and colourful foliage. Winter in Tewkesbury is also a delight. The town hosts several charming festivities, too, including choral performances and Christmas markets. The shorter days make hiking more restrictive, and you can expect wet and muddy trails in the neighbouring Cotswolds.
Hotel offers at Tewkesbury convenient for all kind of travel
Tewkesbury is a dreamy destination. As such, we offer a wide number of romantic getaways. Our options contain impressive interiors and delightful restaurants that are perfect for celebrations and romantic evenings. Larger groups and families are also well served by a delightful array of activities and excursions. Tewkesbury boasts a number of cultural highlights, including an impressive Abbey. However, the surrounding region is also ripe for family visits. Cheltenham and Gloucester are both a short drive away, as are child-favourites like the International Centre for Birds of Prey. Whether you're looking for a relaxing retreat or an active outdoor holiday, you'll find it here at Voyage Privé.
The range of Tewkesbury hotels we have to offer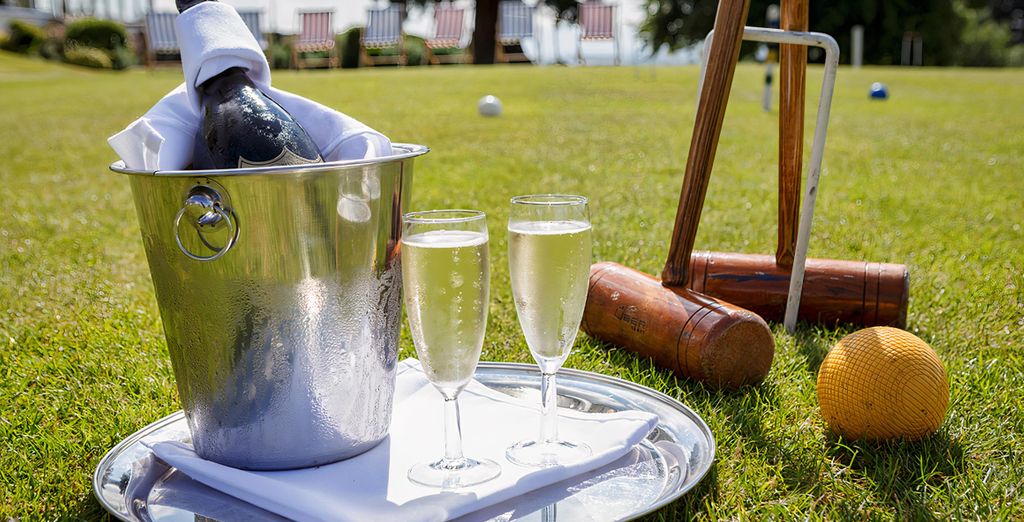 Historic hotels
Country manors
Spa hotels
Castle hotels
Boutique B&Bs
Tewkesbury: what should we bring for a hotel stay?
Charging cables
Guide book with walking maps
Comfortable hiking shoes
All-weather clothes
Evening attire
Backpack for walks
Pack-away towel
Your best hotel in Tewkesbury: how to get there and make your booking
How to get to Tewkesbury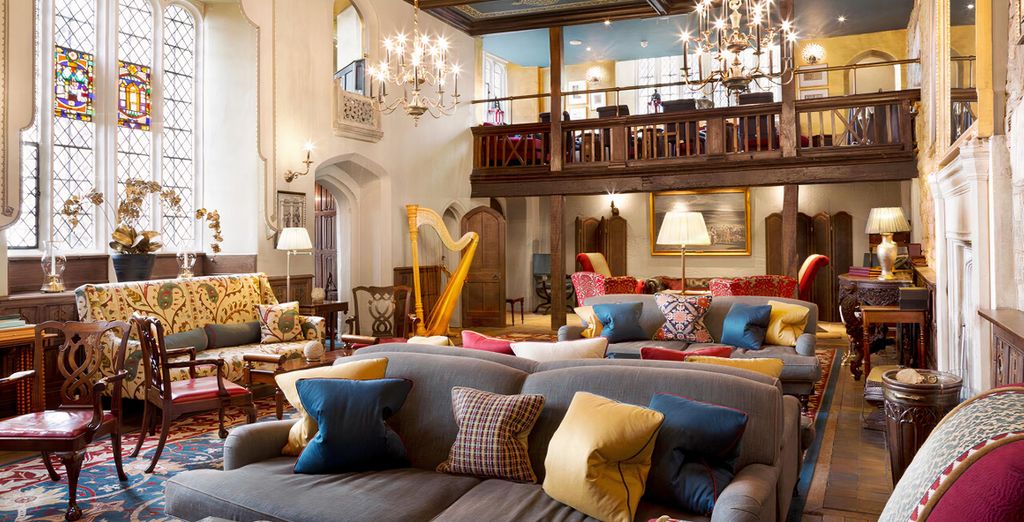 Tewkesbury is a small market town that's easy to get to. While cars are the most convenient means of exploring the countryside, there's a comprehensive public transport network. The town's rail station is located some 2 miles east of town. It offers connections to Cardiff, Malven and Yate, among other towns. The busier Cheltenham Spa and Gloucester stations nearby offer quicker connections to London and beyond. Once you've arrived in Tewkesbury, you'll find the town small enough to traverse on foot. Attractions outside of the town in the scenic countryside can be approached by local buses, cars or bicycles.
How to book your hotel in Tewkesbury
Voyage Privé offers a wide range of delightful handpicked hotels at exclusive members-only rates. Want to book a luxurious getaway? Simply sign up for free to unlock these luxury stays. Once you're registered, you can book everything from chic city stays to exotic vacations around the world. Simply type in your travel dates and destination for a full roundup of available deals. Want to stay on top of our exclusive discounts? Set up alerts to keep updated when new and unmissable hotel offers land.
The opinion of the Voyage Privé travel expert on Tewkesbury
Situated at the confluence of the Severn and Avon rivers, Tewkesbury is bursting with historic character. Home to delightful half-timbered medieval houses, this small market town boasts some 400 listed buildings. Chief among its attractions is the spectacular Tewkesbury Abbey. Dating back to the 10th century, the abbey contains many fine monuments and treasures. There are numerous walks to entice visitors, including historic battle trails and a heritage and alleyway trail. Embrace history and heritage with a Tewkesbury stay bookable through Voyage Privé.
Tewkesbury: a gateway to the Cotswolds
After exploring Tewkesbury's important historical centre, you can head out on day trips to the pleasant Cotswolds. The captivating spa town of Cheltenham is just 9 miles away, approachable through a scenic stretch of Gloucestershire countryside. From here, you can explore the chocolate-box villages and scenic greens that make up the Cotswolds. Among the highlights nearby include the magnificent Sudeley Castle and Gothic Broadway Tower. What's more, the immensely charming Cotswolds Way runs just outside of Tewkesbury.