Scarborough Holidays 2021



Table of contents
Once an impressive medieval port, Scarborough became a mecca for 19th-century tourists as a spa town. Within and around its charming cobblestone streets, you'll find alluring attractions and activities, not least its romantic castle ruins. Bustling during the summer season when the weather warms up, Scarborough holidays offer easy access to the enigmatic North York Moors. It's a nostalgic seaside town that offers energetic outdoor pursuits to satisfy all ages.
The top 5 things to do in Scarborough
1. Visit the castle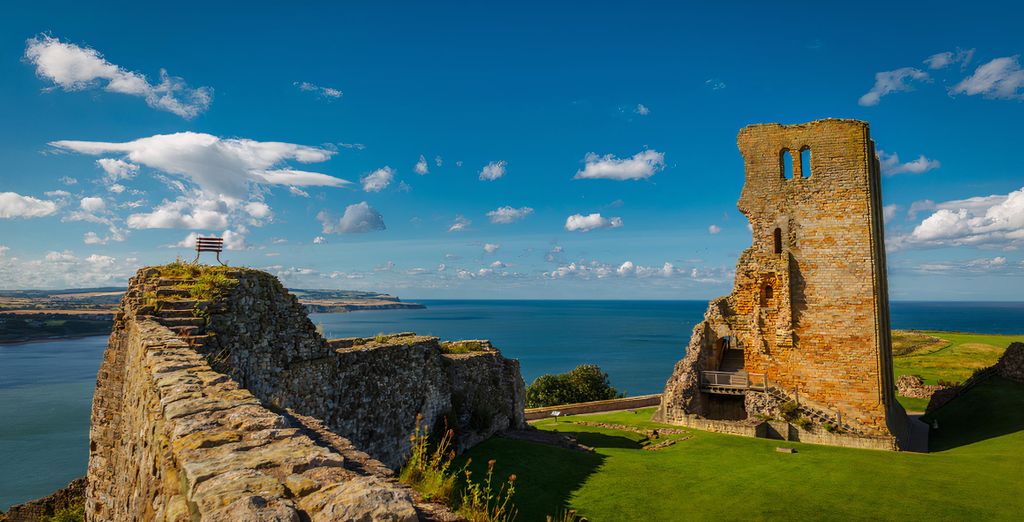 The medieval Scarborough Castle was favoured by Richard the Lionheart, who was said to enjoy the views. Today, it commands the coast with its remaining medieval keep. You can walk along the prized cliffs and enjoy a picnic in and around the ruins.
2. Enjoy St Mary's Church
This charming little church dates back to the 12th century and is located in the heart of the Old Town. It hosts many treasures inside, though most people visit to see Anne Bronte's grave. The famed author frequented Scarborough's spas annually until her death in 1849 of tuberculosis. Her grave is located in a pretty graveyard overlooking the shore.
3. Stroll Peasholm Park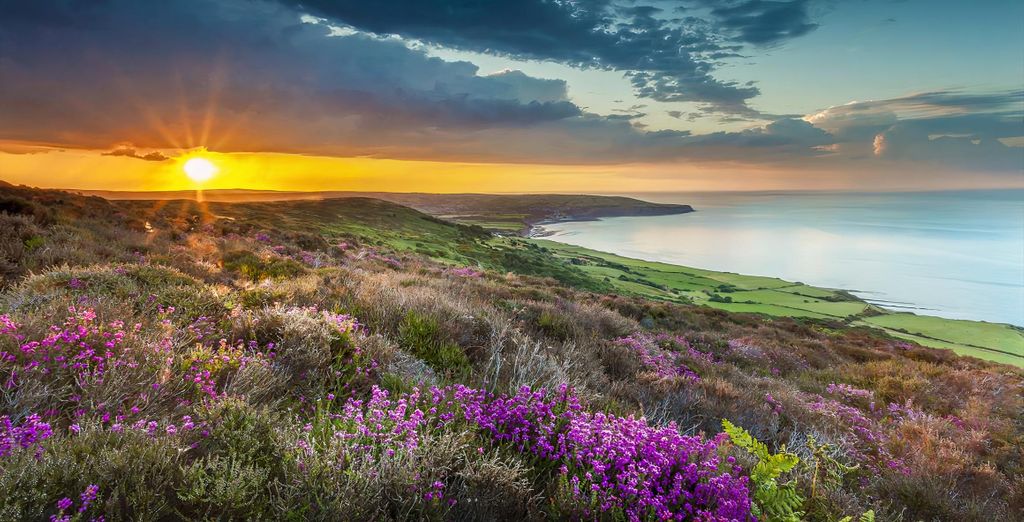 These charming Edwardian pleasure gardens are located just behind the North Bay. Complete with pagodas and bridges, it's a nostalgic and retro park complete with dragon-shaped boat rides. In summer, miniature battleships war across the ponds.
4. Head to the Sea Life Sanctuary
This is perfect for families with little ones. Home to charming coral reefs, turtles and octopuses, the major draw is the penguin enclosure. Head there during feeding times for child-friendly shows. It's located just north of Scarborough's centre and is accessible by the miniature North Bay Railway.
5. Visit the North York Moors
You'd be remiss not to take a trip into the spectacular North York Moors. The wild and rugged moors are perfect for hiking and cycling, with weather-beaten stones and ruins to explore. Although it's spectacular all year round, the heather moors bloom purple in summer, creating extravagant vistas.
Our best hotels in Scarborough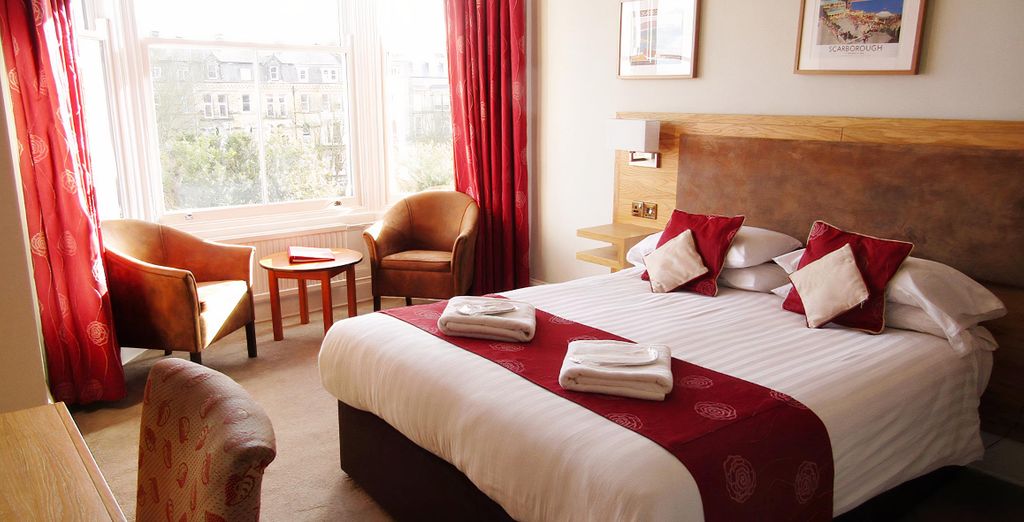 Enjoy breezy coastal views with this charming seaside retreat. It's perfectly located close to Scarborough's cliffs, offering a delightful blend of old-school décor and modern, airy interiors. Guests have access to a delightful heated indoor pool and gym complex.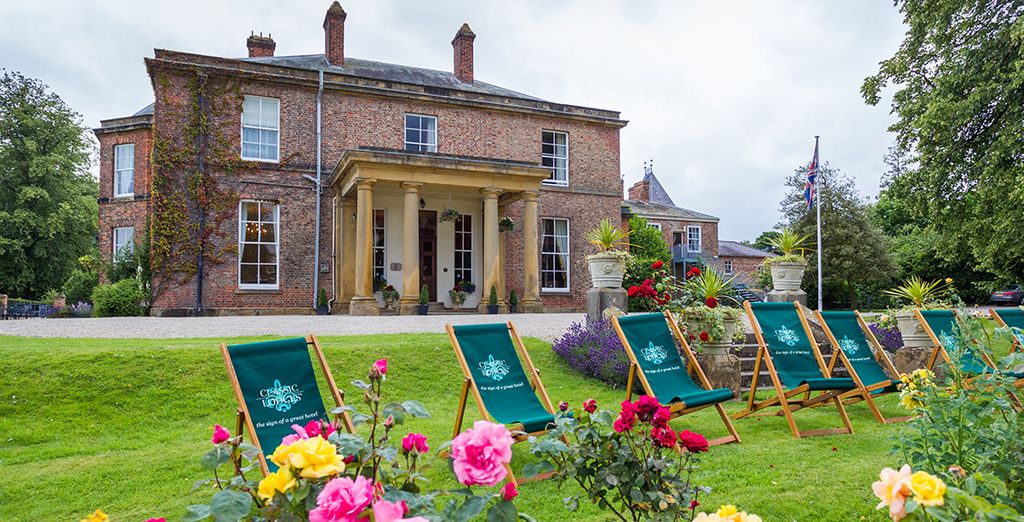 This idyllic countryside retreat is the perfect base to explore North Yorkshire and Scarborough. Built in the 19th century, the hotel meets these Georgian expectations with delightful, bespoke décor. The lounge and bar are equally charming and the perfect place for a post-Scarborough drink.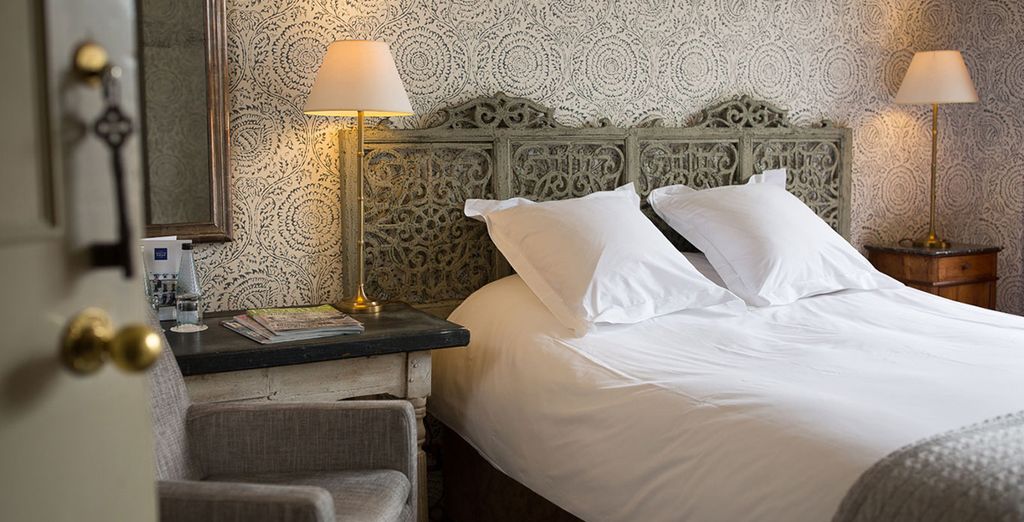 Located in Pickering on the edge of the North York Moors, this award-winning hotel is just 30 minutes from Scarborough. Offering spectacular country interiors, the hotel dates back to the 16th century. The on-site restaurant is highly acclaimed for its delicious regional produce cooked to perfection.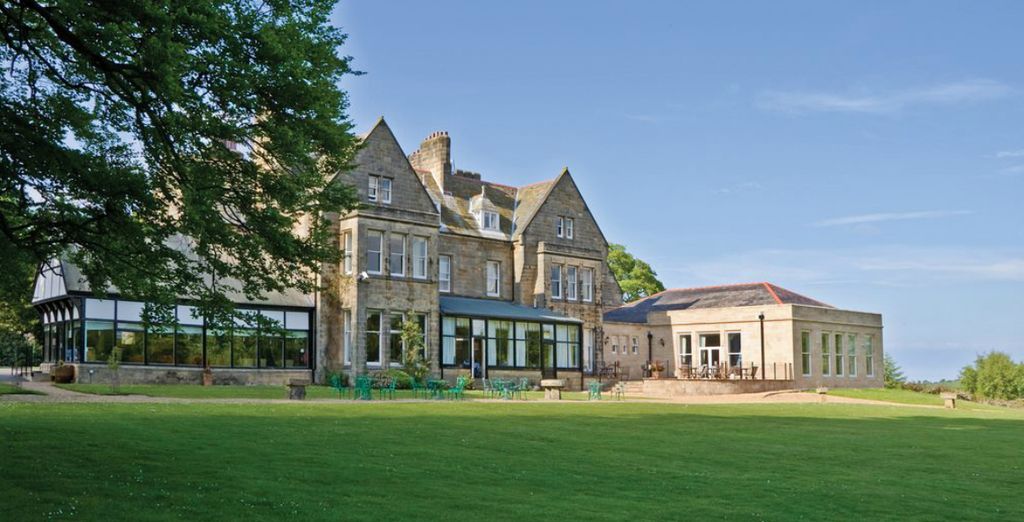 Escape to this graceful country mansion. Set within 35 acres of secluded grounds, it's just moments from the Yorkshire coast. Explore this charming corner of England with a road trip from Whitby to Scarborough. Rooms all feature luxurious furnishings with hardwood, leather and floral prints.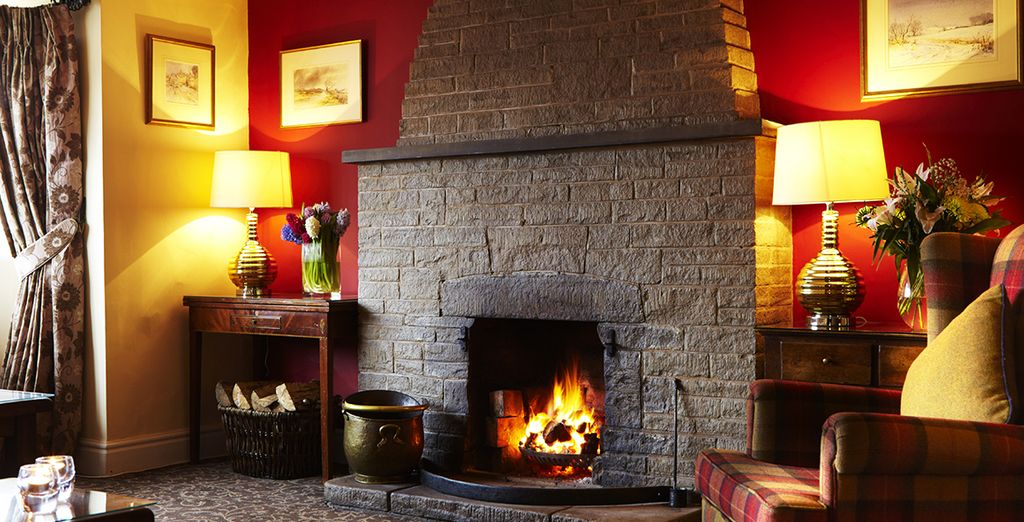 Experience the quintessential English countryside experience with this stunning 15th-century hotel. Once a coaching inn, it now boasts one of the best restaurants in the region. Rooms are tastefully decorated with bespoke furnishings and period touches.
When is the best time to go on holiday in Scarborough
Scarborough is best in summer. During warmer months, you can surf, sunbathe and indulge in a wealth of seaside activities. This is also the most popular time to visit, so try to plan your journey outside of the school holidays. Spring and autumn can be equally fascinating, particularly if you're interested in coastal hikes. Costs are generally low, except during Easter break. The coast from Scarborough to Filey and Flamborough is renowned for its birdlife too, including puffins in May. Winter is windy and bitterly cold along the coast. Walks can still be charming, but many attractions have reduced hours, and you need to dress appropriately.
Going on holiday in Scarborough
Scarborough has good road and rail links, including a Grade II-listed railway station. With 5 platforms, the station is served by two distinct lines, Northern Trains' Yorkshire Coast line and the TransPennine Express. These lines offer connections with York, Hull, Manchester, Liverpool and Edinburgh. Cars are ideal if you're looking to explore the countryside, particularly the North York Moors. The city centre can get clogged during sizzling summer holidays. Otherwise, parking shouldn't be a problem. Local buses connect Scarborough with East Yorkshire, but they tend to be slow.
Enjoy your holiday in Scarborough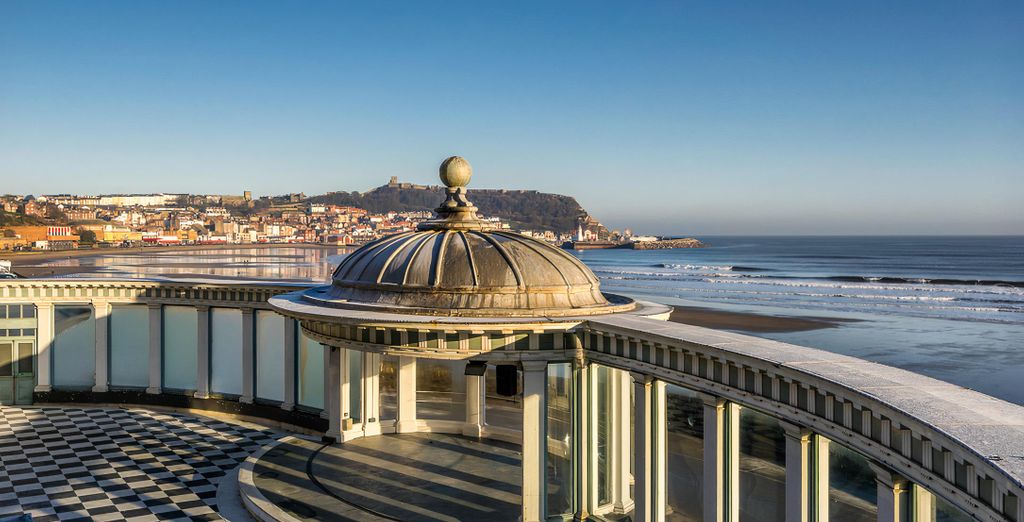 Scarborough is the perfect family-friendly holiday. With prized beaches and coves to explore, the shoreline is a perennial favourite with little ones. What's more, Scarborough boasts two ideal family attractions – a castle and sealife centre. Adults and friends have much to enjoy too, from coastal walks and hikes to surfing. The city centre boasts many nostalgic fish and chip shops that are sure to delight all ages.
The Voyage Privé travel expert's opinion on Scarborough
Nostalgic and old fashioned in a way that only English seaside resorts are, Scarborough oozes charm. From impressive coastal vistas to retro arcades, it's a fun city break whatever the season. History fans will get the most from their stay, with one of the UK's most recognisable coastal castle ruins. The Old Town is just as charming, offering ancient taverns and winding cobblestone streets. Looking out across the sea, you'll catch the very same views that impressed Richard I and Harald Hardrada in history.
You want to enjoy UK Holidays ? Check all our deals near you !