The TOP 5 Hotels in The Cotswolds



Table of contents
Enjoy a charming country stay in the gentle Cotswolds, one of England's most treasured rural retreats. Choose from historic country manors and indulgent spa getaways here at Voyage Privé!
Our best hotels in The Cotswolds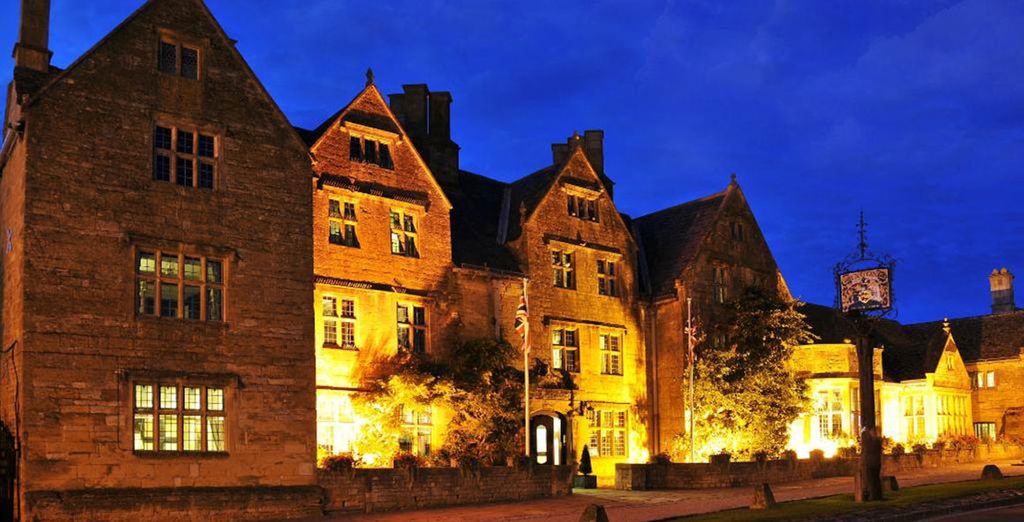 Escape to this historic 16th-century country hotel in the centre of sleepy Broadway. Once frequented by Oliver Cromwell and Charles I, it retains much of this atmosphere and is brimming with antique furnishings. Guests have access to many luxury amenities, from an indulgent spa to a fine croquet lawn and spectacular dining.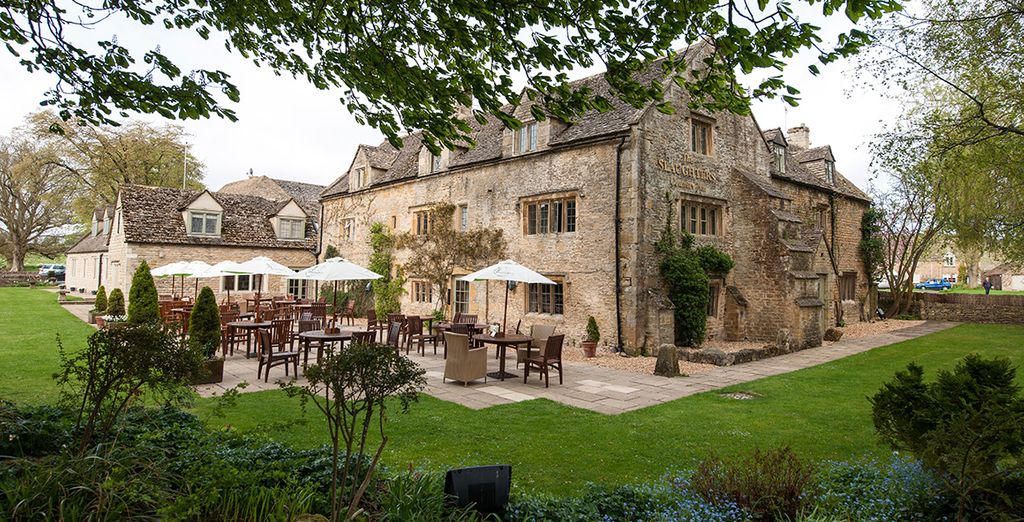 Nestled along the River Eve, this stunning pub hotel exudes countryside charm. Pick from stylish open-plan rooms and cottage stays in a pretty outdoor courtyard. Guests have access to a delectable local menu serving up the best in Cotswolds produce.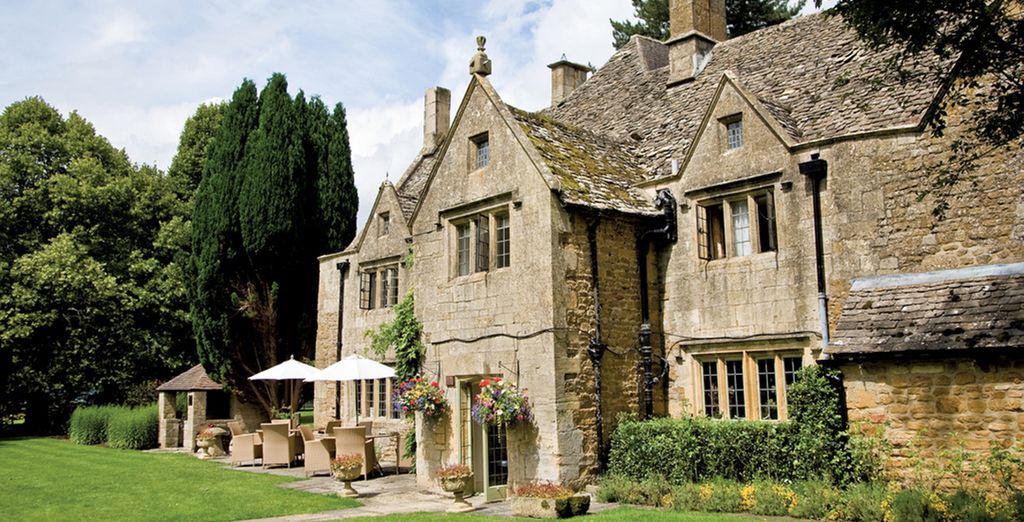 This picturesque centuries-old manor house is built with classic honey-coloured Cotswold stone. The sophisticated interiors feature delightful period décor, roaring lounge fires and cosy bedrooms. Enjoy a refreshing afternoon tea or take a dip in the hotel's premium swimming pool and spa.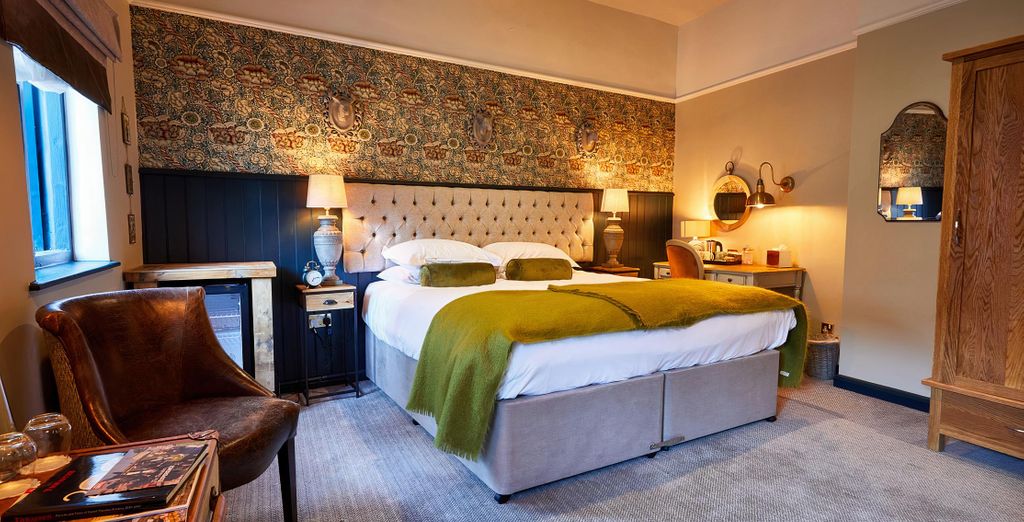 Escape to the old Roman town of Cirencester at the lower slopes of the Cotswolds. The Fleece is an idyllic, Grade II-listed inn with stylish and modern rooms bursting with character and colour. The common areas exude history and charm with centuries-old beams and roaring log fires.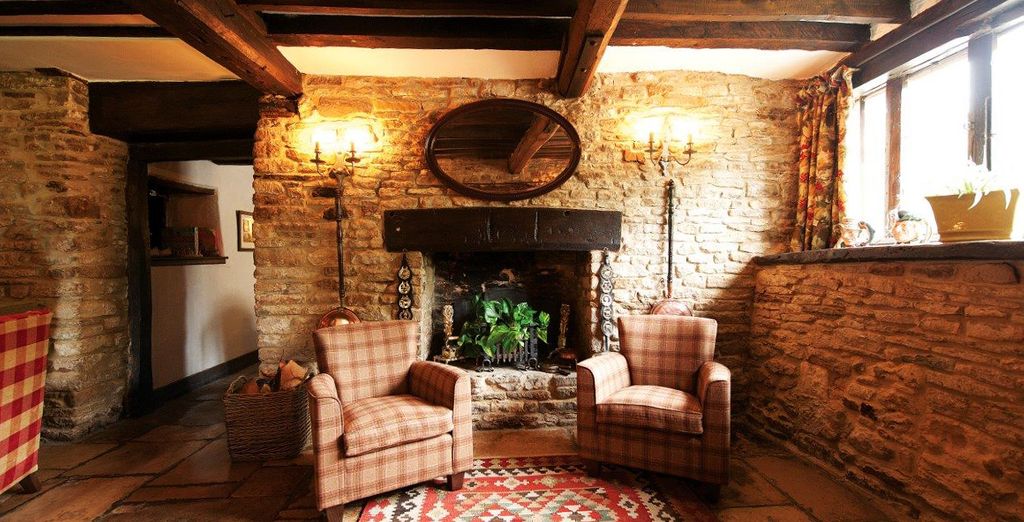 Enjoy a laidback stay in a 15th-century inn in the heart of Minster Lovell, a characterful Cotswolds village. Rooms are inviting with luxury bedding and warm, bright interiors. Guests have access to the Old Swan's bar and restaurant, home to cosy nooks and a spectacular menu.
Services will you find in our hotels in The Cotswolds
Free Wi-Fi
Tea and coffee-making facilities
Flatscreen TVs
Luxury bathroom amenities
Delicious dining options
Cosy bar and lounge
Pretty gardens
Swimming pool and spa
Going on holiday in The Cotswolds
The Cotswolds is a popular location during sizzling weather when its hills warm up and beer gardens flourish. The peak season is from June through August, when the weather is at its best. Roads can become busy, particularly near scenic villages and star attractions. To avoid the bulk of these crowds, you can book outside of school holidays. Enjoy fine but variable weather during the Cotswolds' shoulder seasons from spring through autumn too. The weather is often more favourable for walks - just prepare for muddy trails. While winter is cold and wet, the Cotswolds remains charming. Villages burst with festive lights, and old pubs roar with log fires. Try to stay in and around major towns like Cirencester to remain close to the action during these colder periods.
Hotel offers at The Cotswolds convenient for all kind of travel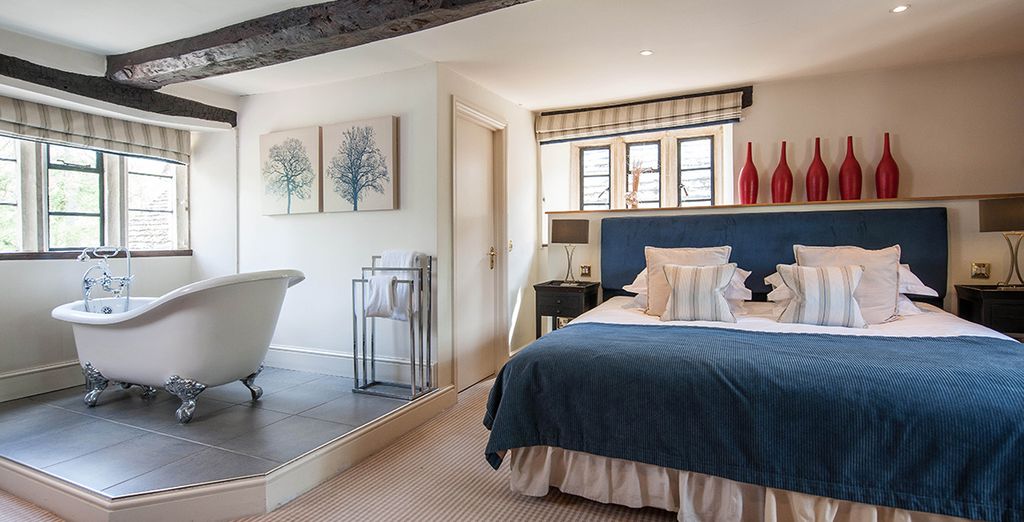 With romantic fine dining in centuries-old inns and fun farm and wildlife centres, the Cotswolds is suited to all ages. Our romantic getaways make the perfect anniversary or celebratory stay with manors overlooking pretty greenery and soft, rolling hills. The landscape itself is fine for country walks suited for families, couples and friends. Pretty trails are dotted with pubs for leisurely strolls in the country. As for families, you'll find a wealth of alluring farms, wildlife parks and steam railways to ignite the imagination. Many of the Cotswolds' villages are renowned for their boutiques, making it a fine shopper's getaway too. For more lively stays, seek out towns like Cheltenham with its many outdoor festivals and luxury spas.
The range of hotels we offer at The Cotswolds
Historic hotels
Country lodge hotels
Cosy cottages
Spa hotels
Charming inns
The Cotswolds: what should we bring for a hotel stay?
Charging cables
Guide book
Walking maps
Comfortable walking shoes
Pack-away towel
Evening attire
Sun cream
All-weather clothing/umbrella
Wellies for wet weather
Your best hotel in The Cotswolds: how to get there and make your booking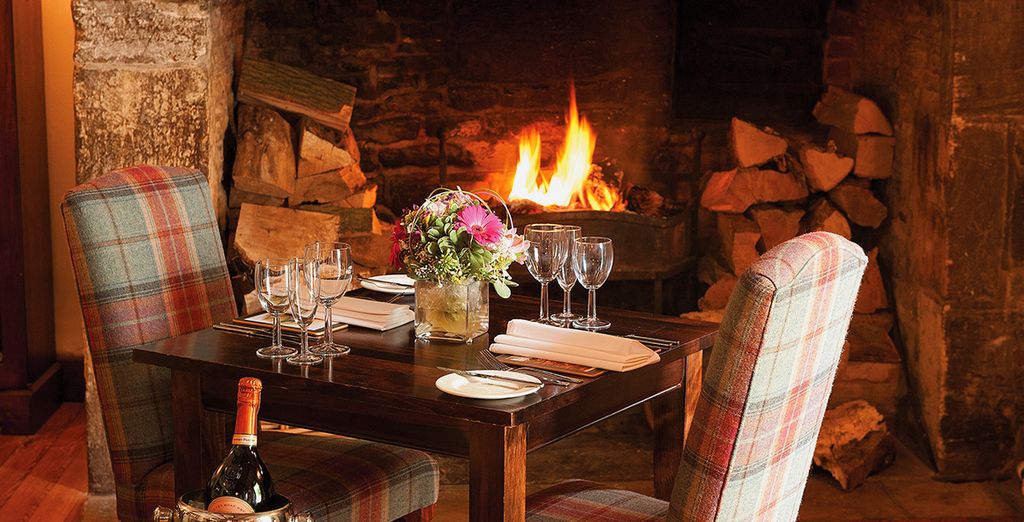 How to get to The Cotswolds
The Cotswolds is among the UK's most accessible areas of natural beauty. Train stations in Banbury, Cheltenham, Kemble and Stroud, among others, connect throughout the country. What's more, many border cities like Bath, Gloucester and Oxford provide excellent Cotswold links. While many visitors choose to explore by car, the Cotswolds Discoverer travel pass allows joint bus and train use. Many buses connect lesser-known villages and pretty greens. The closest airport to the Cotswolds is Bristol Airport, but fine public transport links make London arrivals easy too. As for car travel, try to avoid major centres during peak hours, particularly in summer. This will allow you to dodge congestion.
How to book your hotel in The Cotswolds
Unlock the latest special offers at members-only rates exclusively through Voyage Privé. Registration is completely free – just sign up in a few steps to gain access to the latest deals. We'll let you know about the latest unmissable deals by email, or you can use the search portal for a full breakdown of offers. Simply type in your travel dates and location to discover the best savings on luxury hotels today. We've got everything from package escapes to flight and hotel deals, or you can simply opt for an overnight stay. Discover the best getaways in the heart of the Cotswolds, from country retreats to cosy cottages, through Voyage Privé.
The opinion of the Voyage Privé travel expert on The Cotswolds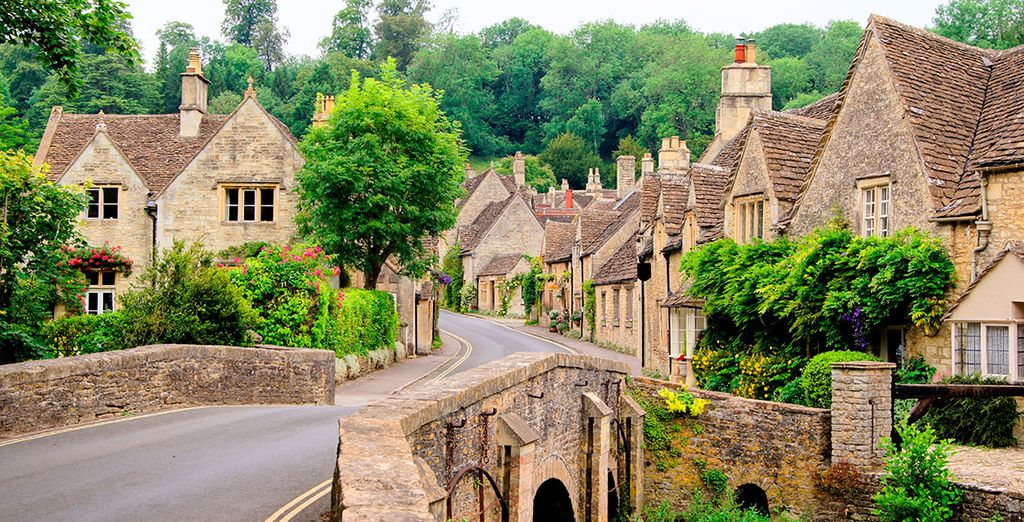 Immensely scenic and dotted with picture-postcard villages, the Cotswolds is the England of your imagination. Bucolic village greens, ancient churches and undulating hills all make for a charming rural retreat. Experience the best of the landscape by staying at one of our luxury Cotswolds hotels. Take your pick from properties linked to royalty or cosy up in a pretty coaching inn. All offer access to the Cotswolds' renowned long-distance trails and honey-coloured villages.
The Cotswolds – escape to the less-trodden southern Cotswolds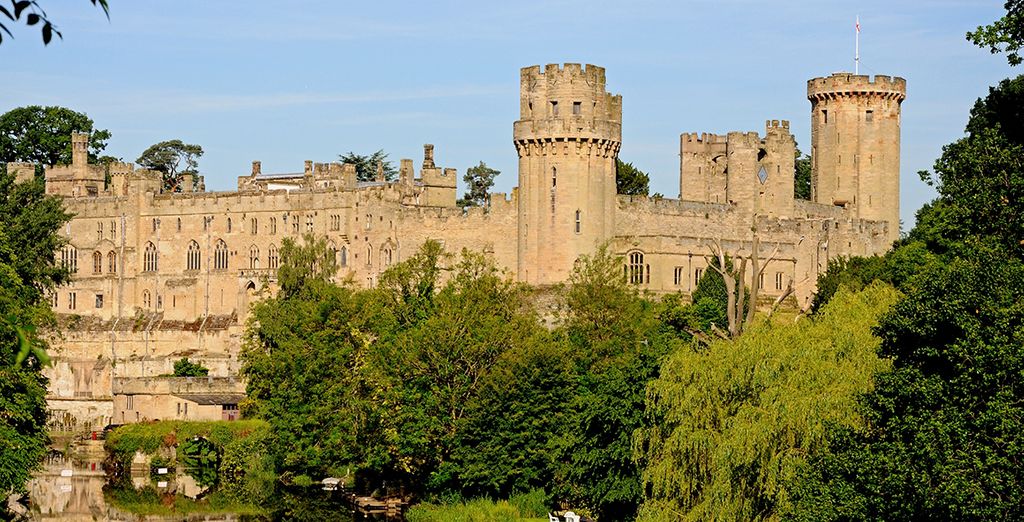 Many visitors stick to the enigmatic northern Cotswolds due to their accessibility and famed sites like Broadway, Winchcombe and Burford. The south Cotswolds has its fill of adorable villages and pretty trails too. Castle Combe is exceedingly pretty, and the Cotswolds Way runs west from Bath through Painswick. You'll discover serene villages that appear as if untouched by the last several centuries. No wonder Prince Charles spends much of his time here at Highgrove in Tetbury.