Canada tours - Best package tours to Canada



Table of contents
Offer yourself a tour of Canada with up to 70% discount and discover some of North America's most beautiful natural parks and cities.
Why go for a tour in Canada?
Canada is a place begging to be explored. From exciting cities to natural wonders, you're never far away from something amazing when you take one of our Canada tours. Be sure to sign up for Voyage Prive's deal alerts and save up to 70% off the price of luxury trips to Canada and beyond.
Canada tours range from skiing adventures to two-week road trips. Look out for deals which include car hire allowing you to set your own pace as you drive from beautiful hotel to hotel, taking in the amazing sights as you go. Find yourself in the heart of Toronto, the country's largest metropolis. Indulge in culinary delights at some top restaurants after exploring the many varied boutique shops. Take in views across Lake Ontario before heading onto Gananoque, Tremblant, Ottawa and many other Canadian treasures. There's so much to explore in this country of delightful contrasts.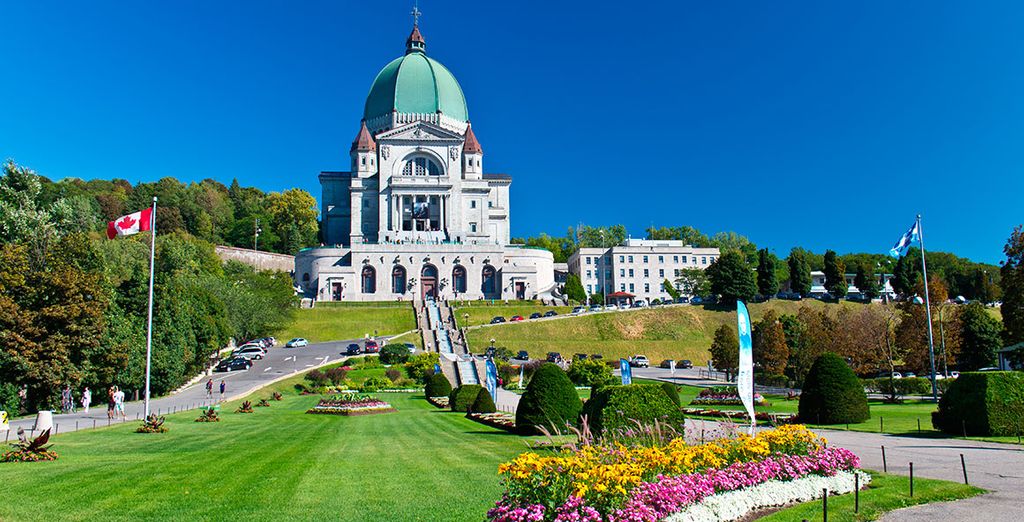 The Voyage Prive travel expert's opinion on tours in Canada
Canada is the second-largest country in the world, and completely unique in its cultural diversity and breadth of natural wonder. Broad, wild expanses rub shoulders with bustling urban life. Marvels like the Horseshoe Niagara Falls draw hundreds of thousands of visitors, whilst in the national parks of Alberta, you can feel completely alone and free.
Canadian culture is a blend of British and French influences, evident in its dual nationality and the languages spoken. There are also plenty of other cultural influences, which all become apparent when you see the vast array of cuisines on offer when you go out to eat. Classic Canadian fare like Poutine and Peameal Bacon are must-tries, but keep your eyes peeled for fine dining joints, excellent Italian cuisine and plenty of exquisitely cooked meat.
Top 5 things to see and do in Canada during a tour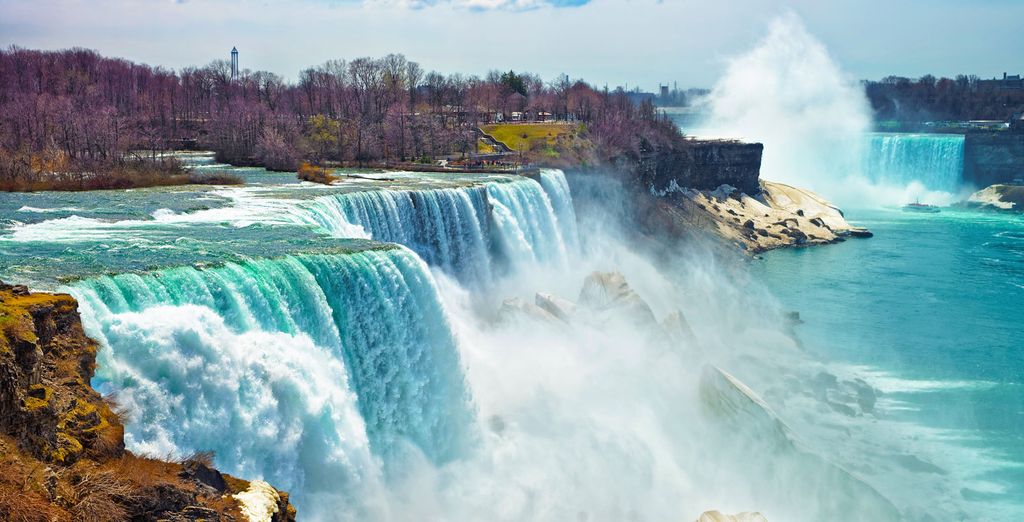 1. Visit Quebec
A trip to Canada isn't complete without experiencing the French Canadian way of life. Quebec is home to the second-largest French-speaking city after Paris: Montreal. Learn about Colonial France, immerse yourself in history and marvel at the amazing architecture of Montreal. Top tip: You'll get more out of your trip if you learn a little French before you go.
2. Go hiking in Banff National Park, Alberta
Clear, blue waters, thermal springs and the jaw-droppingly scenic backdrop of the Rockies; Bannf National Park really is a place to both lose and find yourself in equal measure. There are over a thousand miles of hiking trails in this wild and wonderful paradise, so get your boots on and find a friend who would love to explore.
3. Visit Nova Scotia
Ocean lovers must seek out Nova Scotia. This province in Eastern Canada is full of family-friendly activities and has 27 museums and plenty of local theatres for culture vultures. Relax in one of the many beautiful parks, or go wild with one of numerous adventure activities. Travellers can kayak, raft, sail, surf- or even check out mud-sliding! For dinner, it has to be the local lobster. A seaside trip you won't forget.
4. Wolf Lake, Yukon
For those that like to really escape into nature, Wolf Lake is the ideal destination. An hour's drive from Whitehorse, the capital of Yukon, this unspoiled lake and surrounding tundra are a dream spot for any budding wildlife photographers. A rare treat for anyone who likes to see nature untouched by human intervention.
5. Horseshoe Falls, Ontario
Even if you've visited the American Niagara Falls, you haven't seen the full drama until you've seen the Canadian side, called Horseshoe Falls. Horseshoe Falls has the highest flow-rate and provides hydraulic power, as well as being intensely beautiful. A sight guaranteed to take your breath away.
Which hotel to choose? The right plan Voyage Privé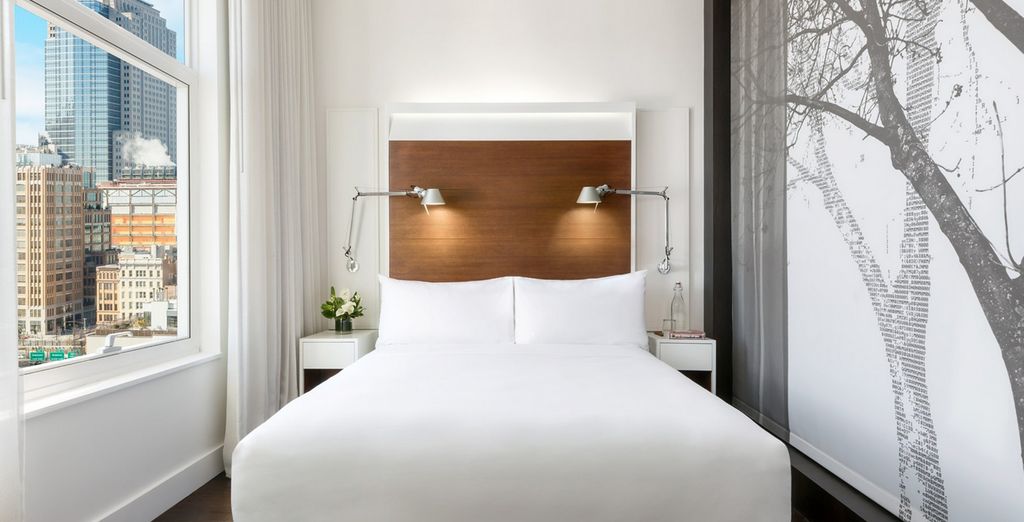 Canada has some inspiring and luxurious places to stay. Here are some of the hotels we've had special offers at in the past. Don't forget to sign up for alerts for future Canada tours.
Whether you're travelling for relaxation or fun, Chelsea Hotel in downtown Toronto has something for everyone. A hotel that encourages people of all ages to take a go on its 130 foot corkscrew waterslide, it also boasts a pool, fitness centre and stunning lounge club.
Marriott Downtown, Quebec
Indulge in the classier side of life at this exemplary French-Canadian hotel. The décor could be plucked straight out of a Parisian inner-city hotel, with elegant interiors and simple and tastefully decorated rooms. Indulge in French cuisine at the high-end hotel restaurant, Que Sera Sera, for a little 'je ne sais quoi'.
Le Saint Sulpice Hotel, Montreal
This 4-star hotel is right in the heat of Montreal's Old Town, boasting views over quaint cobbled streets or the hotel's own sumptuous gardens. This hotel boasts many exclusive services, including valet parking, suites with fireplaces and even an in-room massage service.
Informazioni pratiche per aiutarti ad organizzare il tuo tour in Canada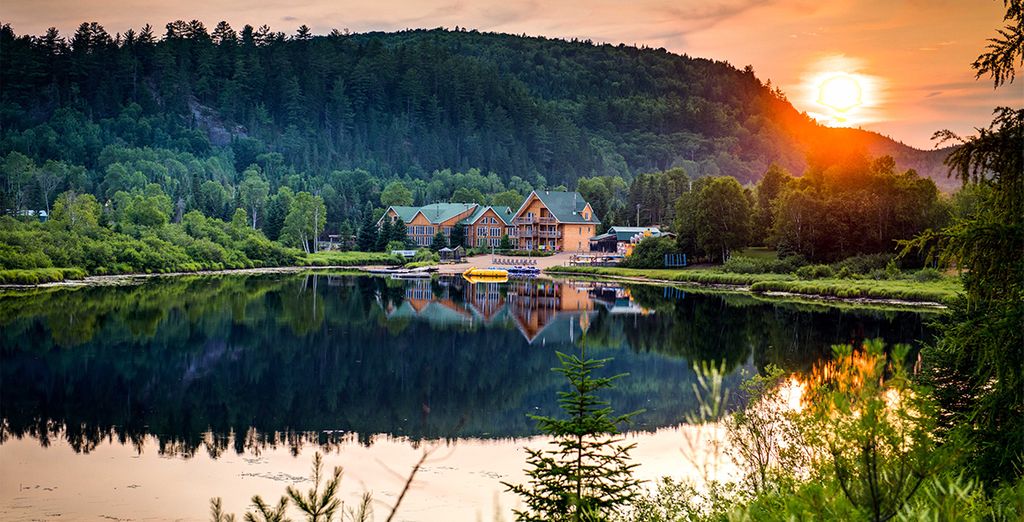 What is the weather in Canada?
Travelling to Canada is great at all times of year, depending on what you want out of your holiday. Canada in the winter months is a skier's paradise, while travelling during summer opens up hiking trails across stunning national parks, plus plenty of water-based activities and city life. Canada has a seasonal climate similar to most of Europe, only those seasons tend to be a little more extreme. Nature lovers might enjoy the Canadian spring, which normally starts around April, when the snow melts to reveal lush forests, wildflowers and the emerging wildlife.
What budget to plan?
The Canadian currency is the Canadian dollar, or CAD at the Bureau de Change. Booking one of our Canada tours normally means you get your hotels included, and often much more, so check your itinerary to understand what your additional costs might be. Meals out range from $20 to $50 per person, depending on how high-end the restaurant is. Tipping is customary in Canada, with restaurant tips averaging around 15% and taxi tips 10-15%. Cash machines are widely available and while in the cities, card payments are accepted at most hotels and restaurants.
You'll want to take in plenty of the sights and attractions while on your tour, so make a bucket list and do a little research on ticket prices before you go.