Madagascar Holidays



Table of contents
The fourth largest island in the world, Madagascar is something of an evolutionary cul-de-sac where many species that would have otherwise battled their way into extinction survived and thrived and diversified in unusual and delightful ways. Lemurs and chameleons, in particular, do well on the island, with many species of each ranging from tiny to surprisingly large – in both cases. Unlike the cartoon movie, however, there are no penguins in Madagascar!
Top Five Things to Do and See in Madagascar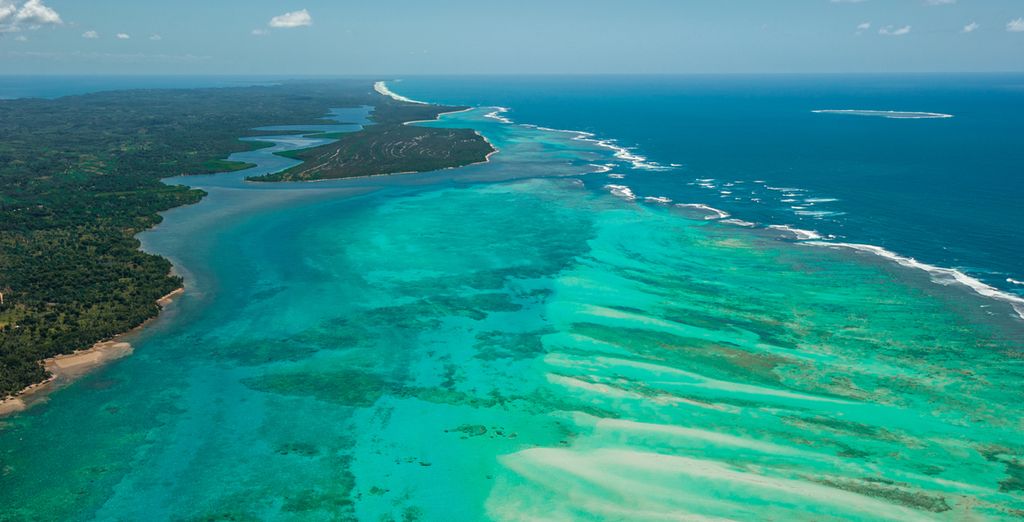 1. The Rova of Antananarivo
The Queen's Palace is built upon the tallest of the hills and mountains in the area and is thought to have long been the site of some kind of fortification, it being an ideal vantage point to observe enemies approaching and prepare for their arrival. The number of buildings in the complex varied over time, increasing and decreasing with every change in fortunes of those in charge of the site, but today it consists of five to seven buildings of various types, most of which have been painstakingly restored after a fire decimated the site in 1995.
2. Ranomafana Thermal Baths
This site comprises a series of pools which range from 'gently heated swimming pool' to 'perfect bath temperature' and you can choose which you want to try out when you arrive. The setting is beautiful: lush green foliage, amazing views and the pools are attractively laid out. As an added bonus, the waters are thought to have healing properties so your eczema or psoriasis might well benefit from a dip or two. The pool is rigorously cleaned each week, to keep it in great condition for visitors – and those extra fussy about hygiene should plan to visit on a Wednesday: Tuesdays are cleaning day!
3. Isalo National Park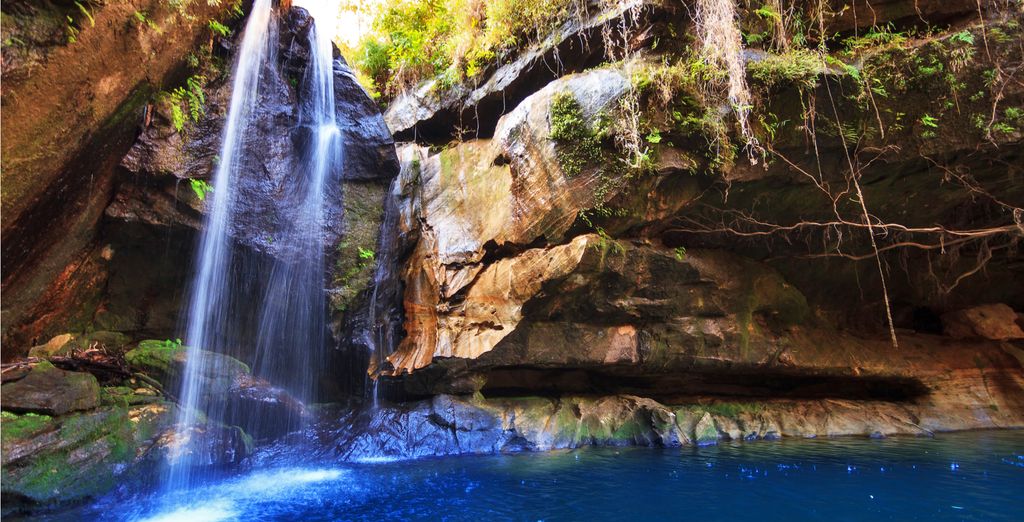 Spend the day in this beautiful national park where the landscape and the vegetation is almost as interesting as the wildlife. And the wildlife on Madagascar is tremendously interesting, with many species endemic to the island, which means that they are not found anywhere else in the world. The park covers a range of terrains, which allows the plentiful animal life to spread out to the part of the park that best suits its needs. Do note, for your own safety and the protection of the park, you may not enter the park without a guide, but these are readily available by the entrances, so you will not be delayed for long. Your guide will know all the best places to go, including the locations of some swimming sites where you can safely take a dip to cool off. Safaris and tours through the park can last a few hours, or they can go up to a week, so you will have to decide just how much of this gorgeous land you want to see before committing either way!
4. Ambalavao Paper Factory
This small village is surprisingly industrial with its paper factory dominating the community. The paper is produced by hand from local reeds and often, attractively, has small flowers embedded in it. If this sounds interesting, book yourself onto the short but fascinating tour of the factory in which you will see all the equipment, and learn how and why they make paper the way they do. There is a small gift shop, so you can buy some unique gifts for people back home, or treat yourself to a distinctive notebook. If you visit the village on a Monday or a Thursday, you will probably catch at least a glimpse of the cattle market that runs there. It begins in the very early hours – three in the morning! – but continues for much of the day, and you will see plenty of farmers bring their cattle to market, or, having successfully bargained for them, walking them home to their new pastures.
5. Tsimbazaza Zoo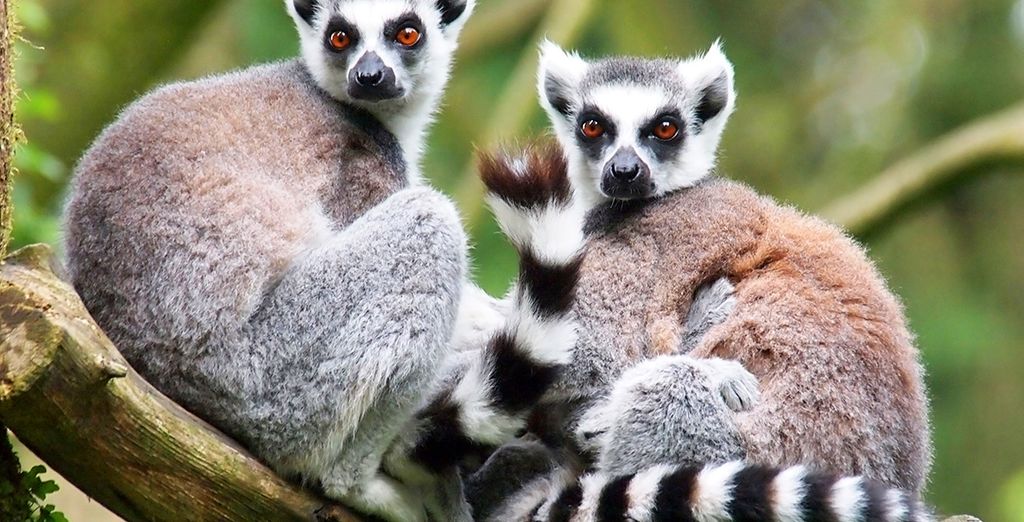 In the heart of Madagascar's wonderfully named capital city, Antananarivo, there is a zoo that is said to contain the most comprehensive selection of Malagasy wildlife – and the collection even extends to the dead, with some animal and bird skeletons and fossils of long-extinct, but still unique to the country, species. After you have marvelled at the distant marvel that was the Giant Lemur, or the elephant bird, move onto the Herbarium, where over 80,000 (eighty thousand!) species of plant life are waiting for you admiration.
Our Best Hotels in Madagascar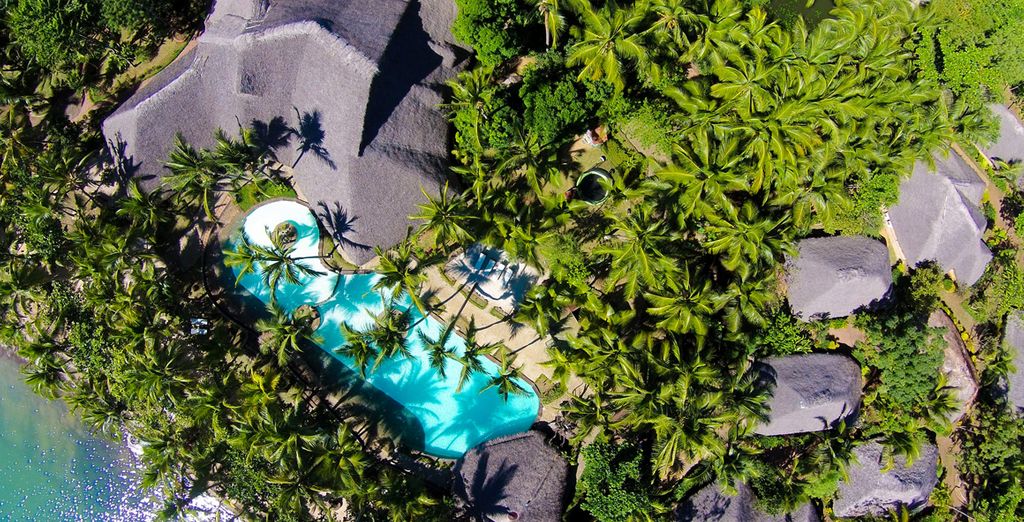 A tiny island to the top of Madagascar, tucked into the curve of the island and looking across to the Mozambican mainland, Nossi Be is a stunning island where you will be waited on hand and foot by attentive staff as you laze by the pool, enjoy a delicious meal or prepare to head off to bed after a busy day seeing all there is to see of the country. You will stay in your very own villa, with traditional thatched roof and wonderful solid wood furniture, and dine in the splendid dining room which overlooks the large and welcoming swimming pool.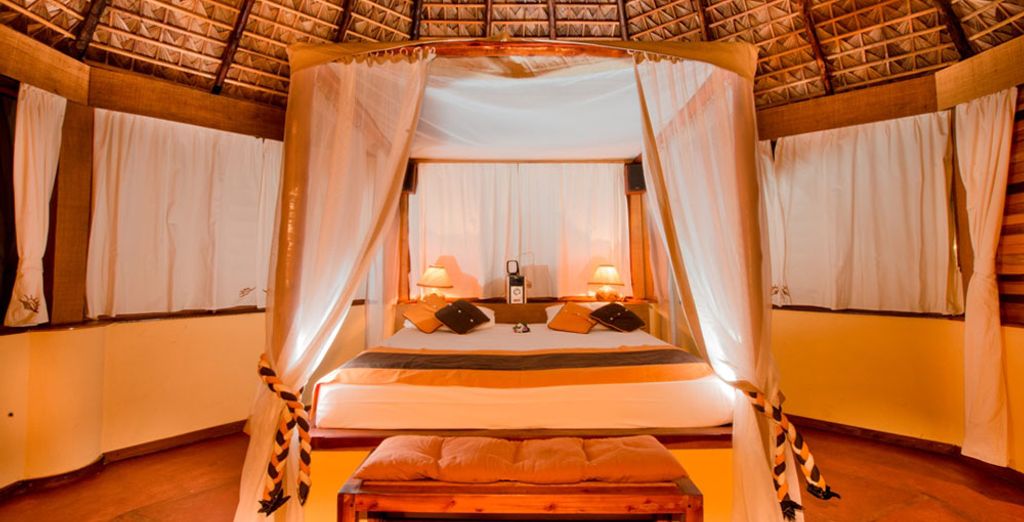 This private island resort is a wonderful base from which to explore the very much larger island of Madagascar. Private terraces are part and parcel of every room, along with direct access to the beach and plenty of delicious sea food, prepared fresh for you everyday by skilled and dedicated chefs. Enjoy spa treatments, laze on the beach – keep an eye out for dolphins which come close to shore and frolic in the waves as though tempting you to come and play – or take a boat to Madagascar proper and explore the best bits of the unique island.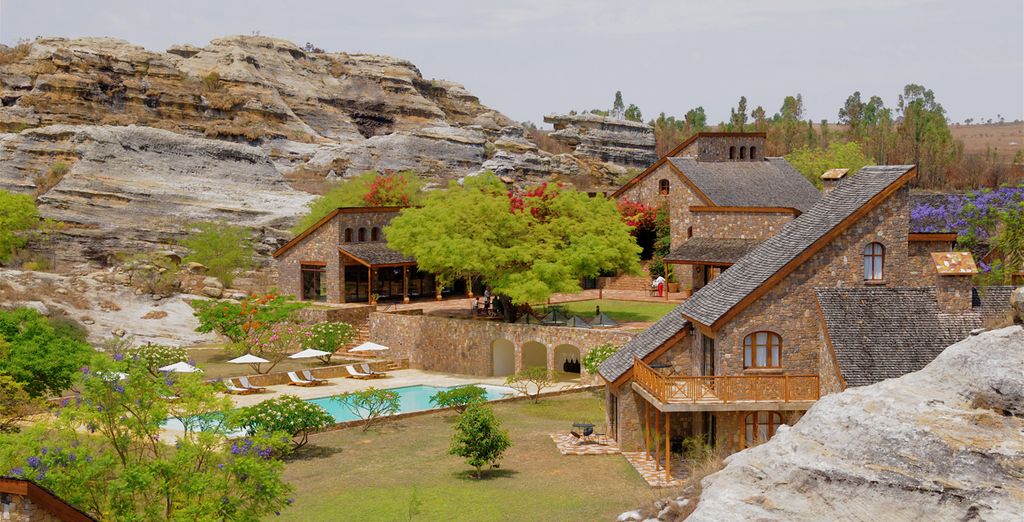 If you can't decide where to start when it comes to looking around Madagascar, treat yourselves to a tour in which you visit some of the best must-see sites and learn a little about the wonderful island as you go. A fabulous choice of hotels are waiting for you as you go, all offering superb customer service, unique delicacies and specialities and wonderfully comfortable rooms that you would be reluctant to leave if you were not so intrigued to see what is waiting for you at the next destination on the list.
When is the best time to go on holidays to Madagascar?
While Madagascar can be enjoyed year round, thanks to balmy and warm temperatures every month, you may want to avoid December to March, purely because this is during the rainy season: and when Africa has a rainy season, it does it thoroughly with many millimetres of rain falling every day from the day they begin until the dry season returns to a newly fresh and greened island. If the rain isn't a problem, then come any time of year – but do not expect to get out and about much during the rain: all the animals hide away until it is all over, there will be midges and biting insects and the humidity will make everything feel hot and sticky! April to January is warm and dry, with reduced humidity, which helps you to feel cooler and less oppressed. This makes it a much better time for exploration and sightseeing
Holidays to Madagascar: Getting There, Getting Around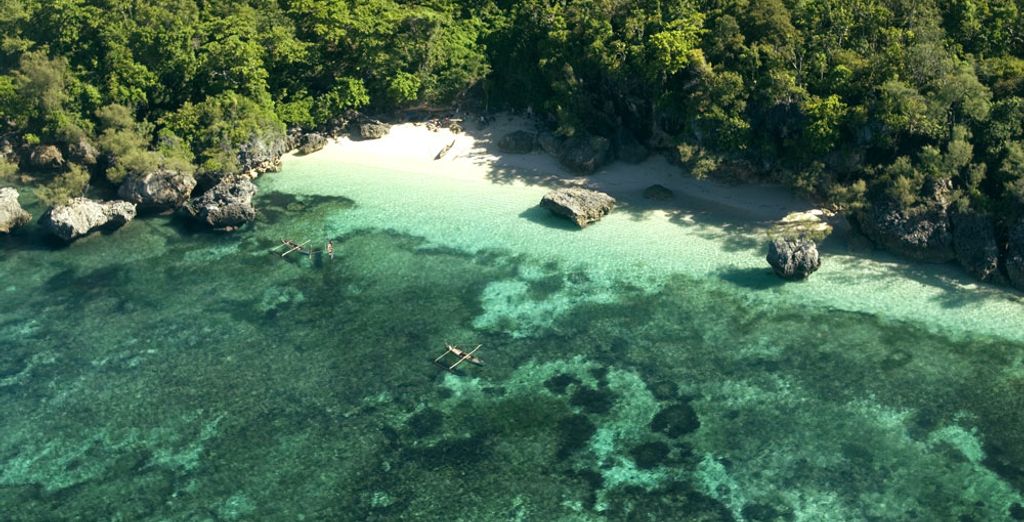 Getting to Madagascar is pretty straight-forward: there is only one way to get there and that is by air. There are some choices as to which airlines to use, but most will fly to somewhere relatively nearby on the African mainland, and then transfer to a smaller passenger plane for the shorter hop to Antananarivo Airport, or one of the other two international airports.
How to Enjoy Your Madagascar Holiday
Madagascar is a great destination for families, couples and solo travellers alike, being relatively safe (see the caveat below) with plenty of activities that the whole family will enjoy, from visiting national parks and zoos, to swimming and exploring hot springs and mountains, to admiring the wonderful old architecture that is quite unlike anything you have ever seen before – rather like Madagascar itself!
The Voyage Prive Travel Expert's Opinion on Madagascar
To begin with a caveat: avoid displays of wealth in front of local villagers, especially in more remote areas outside of the usual tourist beat. Bear in mind that your cheapish camera that you do not particularly value highly, might be work a week or a month's pay to someone who is struggling financially. Having these sorts of items left carelessly around could tempt them into taking it, and then there will be nastiness and ill feeling all round!
Having said that, the crime rate on the island is relatively low and as long as common sense is exercised, you and your belongings will be fine! Madagascar is a fascinating place to visit with a wealth of unique animal and plant life as well as history that is quite unlike other regions in Africa. The country was colonised by the French for some 70 years or so, but unlike other countries, never lost touch with its roots: retaining its own languages, culture and processes of worship and living. This means that the country can seem both a little wilder and more intriguing to a visitor and as such is well worth a lengthy visit!
Experience true diversity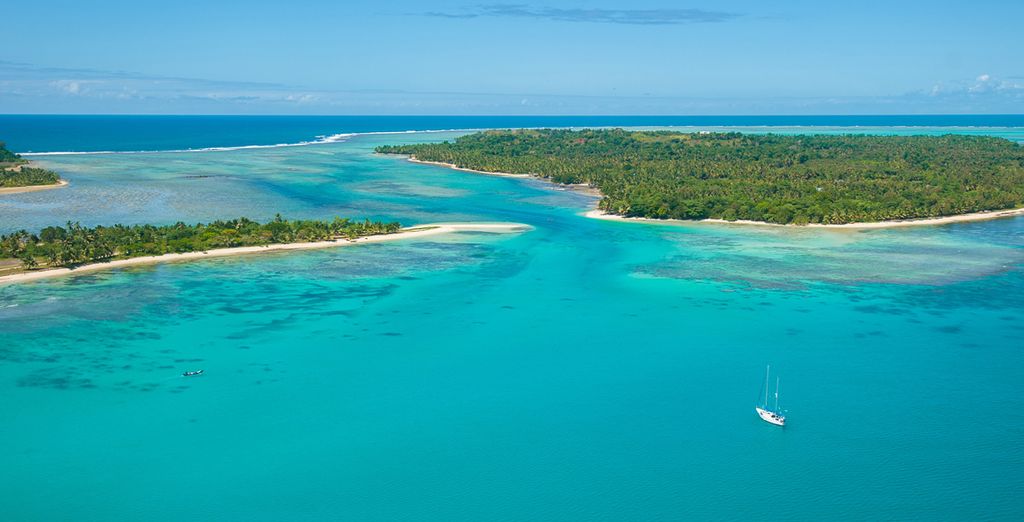 Madagascar has a truly remarkable range of landscapes considering its size. Not only does it have grassy plains and tropical rainforests, it also has terraced rice fields, palm-lined beaches, and arid deserts. For any outdoor activity you want to try, our Madagascar holidays can supply you with it. Visit Ankarafantsika Nature Reserve for the most impressive canyon that you have never seen on television. Choose any one of our Madagascar holidays for a meaningful and unique experience.
The great outdoors
Get involved in a wide array of outdoor activities. Go diving in the Indian Ocean of Madagascar's East coast, and see a wealth of ocean-life. Or choose to go kayaking around the clear waters of the Sainte Marie coastline, exploring tiny villages and caves as you go. You may want to brave the highest peak, Maromokotro, in the Tsaratanana Massif region, or the marginally smaller Tsiafajavona. Visiting one of the national reserves such as Andasibe-Mantadia or Isalo will mean you get to meet the Ring-Tailed Lemurs, a species which is unique to the island, and an essential part of every visit to Madagascar. Choose the quieter monsoon season, or our winter, when temperatures are milder.
Learn about a global mix of cultures
Madagascar is home to a number tribal groups and a fascinating range of languages and rituals to engage with. Delight in Malagasy cuisine influenced by nearby East African nations, French colonisers, and Indian and Chinese settlers. It is seafood galore on the coast, rice and laoka at every turn, and tropical fruit to finish. For those wanting a more lively experience, there is the island's capital Antananarivo, or simply 'Tana,' as the locals call it. Tana is the buzzing hub of the country, as well as being steeped in history. The nearby city of Ambohimanga has a variety of gorgeous royal palaces nestled in the hills, as well as the iconic Avenue of the Baobabs. Hire a driver to do the legwork for you, and travel in style in a jeep across the plains.
So step out of your comfort zone and have the luxury experience of Madagascar, one that will astonish and amaze. Choose luxury accommodation through one of our outstanding, exclusive deals and relax in one of the most unique places on the planet.