City Breaks in Europe : Plenty of places to explore on short European breaks
Europe is an immense continent stretching from Mediterranean warmth to icy slopes, and encompassing almost every type of terrain from dry and arid, to wet and fertile, to icebound and permanently frozen. Much of Europe lies within the EU, so travel from one country to another is expedited and simple. If you are looking for a specific type of European city break, you are almost guaranteed to find it!
To enjoy the best travel offers check our Bank Holiday Deals.
City Breaks in Europe : The Best Places to go to :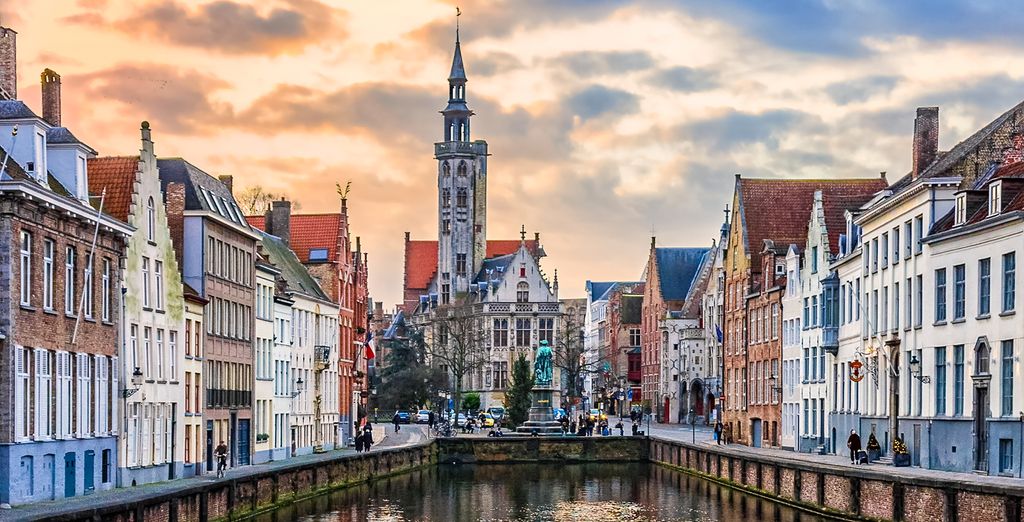 Museums, chocolate, beer and medieval architecture combine in this wonderfully pretty city to make it one of the most desirable destinations for a city break. The city was given a boost in popularity when the Martin McDonagh movie In Bruges was released in 2008, serving as a showcase for the wonderful scenery and history of the city.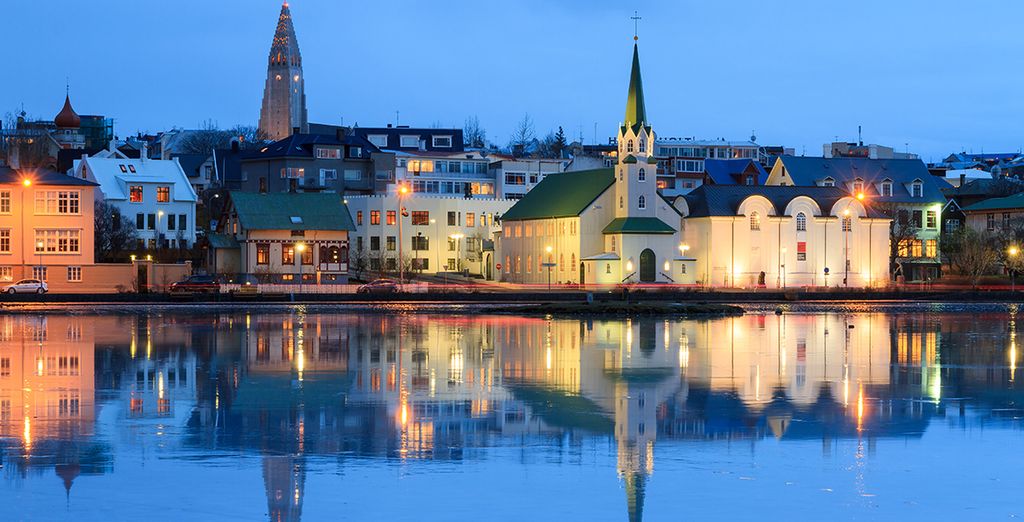 The northernmost capital city in the world, Reykjavik has come a long way from its humble agricultural beginnings as a farming, fishing and trading village during the times of Viking exploration. The city now has a wonderful tradition of music and the whole city celebrates the New Year, when fireworks burst freely over the whole city for a time. There is a lot to see and do as the citizens are engaged and sociable – but be warned: alcohol in bars can be very expensive and locals tend to drink at home before they go out clubbing.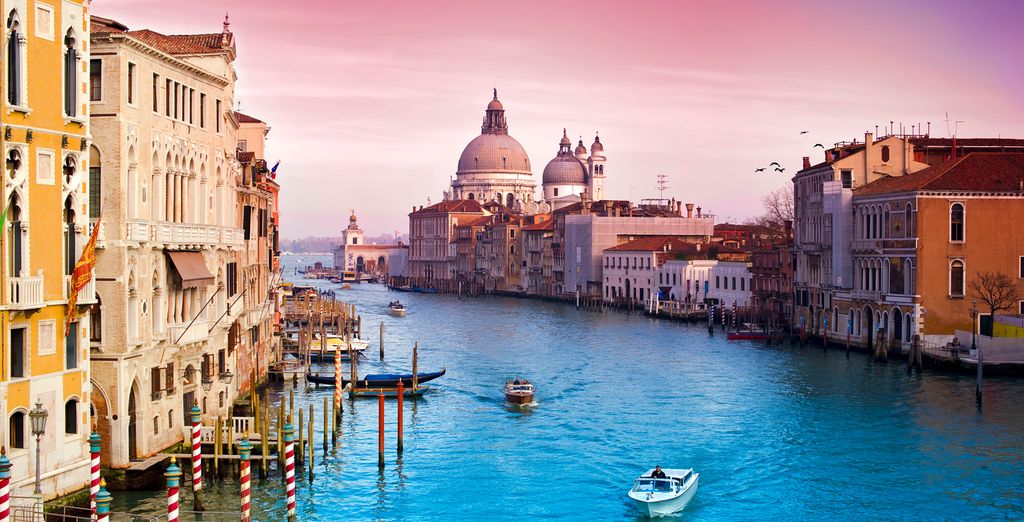 The evocative story of Venice has tugged the interest of all who hear of it: a beautiful city slowly being lost to the advance of the rising water. The city can be found in the area that would be the back of the thigh of Italy's distinctive 'boot', and it is worth visiting for a number of reasons: the wonderful architecture and art, the opportunity to travel by gondola or motorboat, and the overall atmosphere of the city that has been attracting visitors for over two hundred years.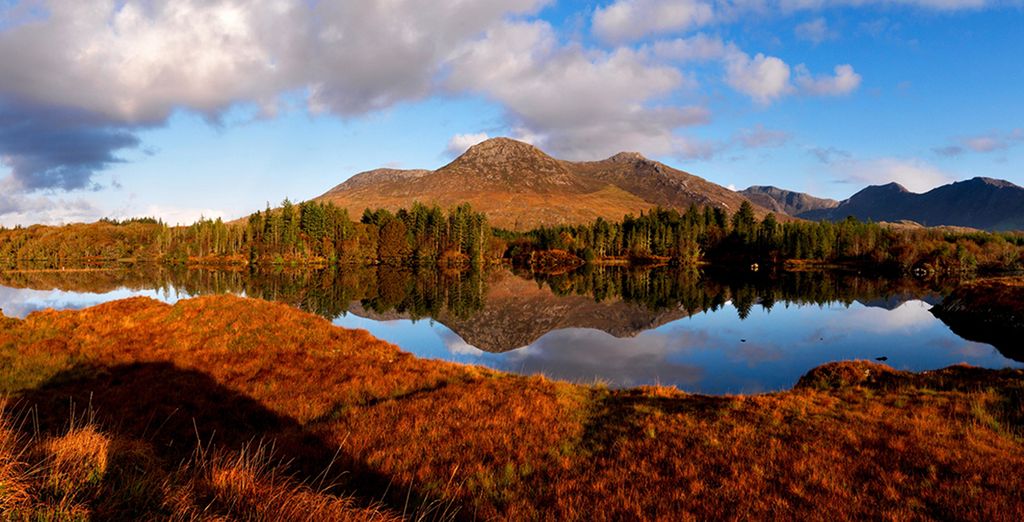 City of Culture 2020, Galway is a beautiful area, surrounded by natural landscapes and breath-taking views. There are plenty of historic buildings to explore too, as well as the town of Galway itself, commemorated, of course, in the Ed Sheeran song 'Galway Girl'. Fort Hill Cemetery is worth a visit if you are interested in history as the graves of Spanish Armada sailors who died in the 1580s can be found, along with many other, equally interesting characters.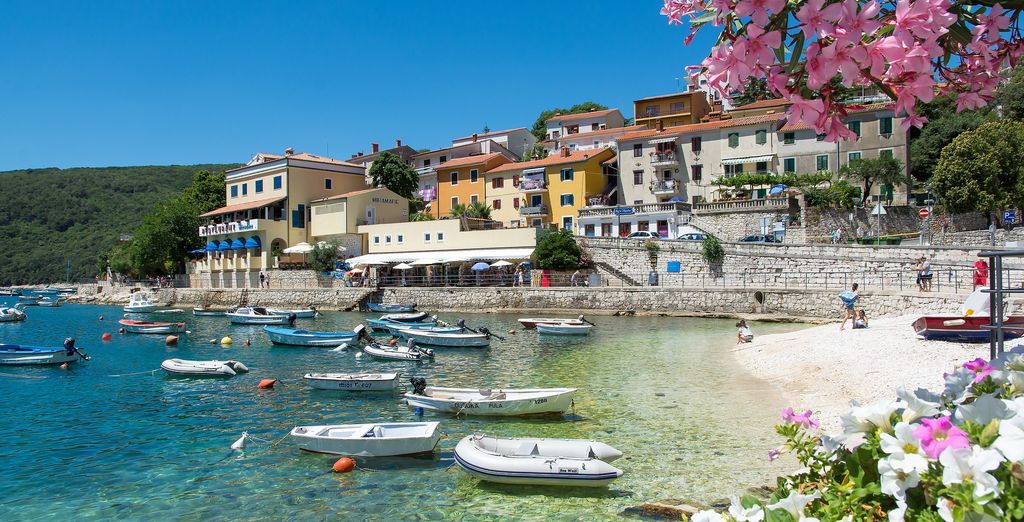 Located on the peninsula Istria on the Adriatic Sea, Pula is a beautiful town, bursting with a wealth of ancient Roman ruins, including an amphitheatre that is globally unique in having retained its circular wall. Mediterranean style food – Istria was part of Italy at one point – and locally grown and cultivated wine mean that the food is not only delicious, it is healthy and eco-friendly too!
City Break in Europe : The Best Hotels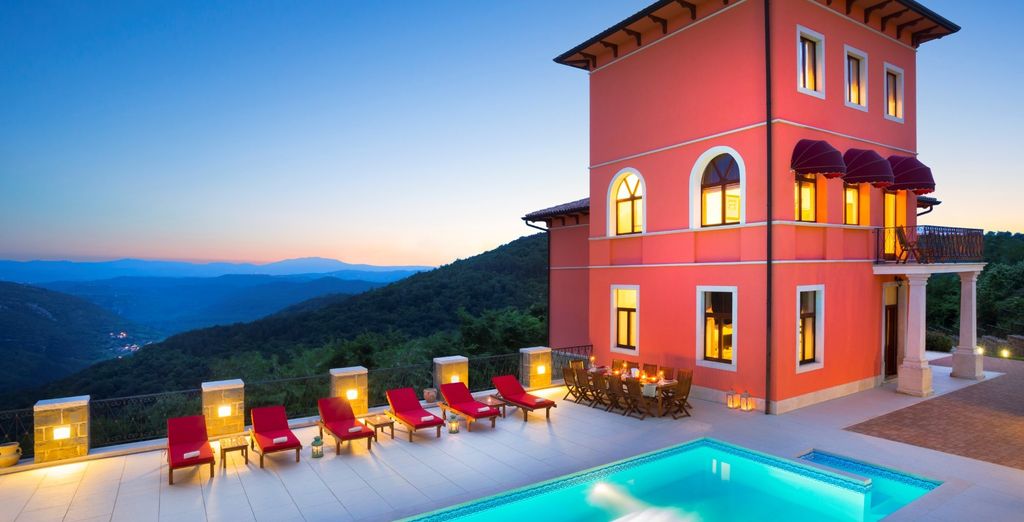 With elegantly decorated rooms that are spacious and welcoming, you will be treated like royalty while you dine on the finest foods the region has to offer, as well as some international staples. Truffles are a speciality of the area, so be sure to try them, before heading out to the sweeping terrace to enjoy the fairy tale beauty of the peninsula.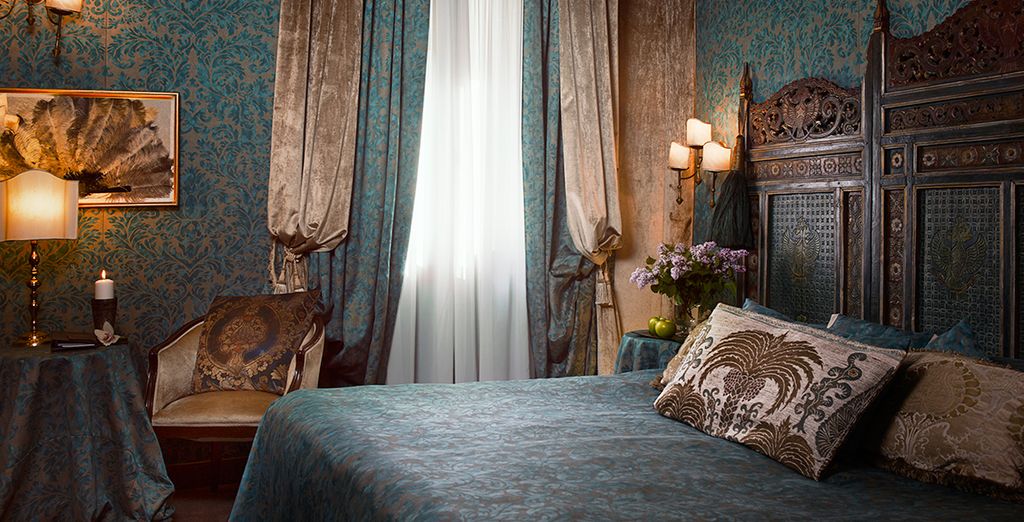 In the heart of wonderful Venice, just a few steps from St Mark's Square, this hotel offers the best that the ancient city has to offer: comfort, opulence and welcome. Italian Art Deco furnishing and art will ensure you know you are on holiday, while the chefs will ensure you enjoy every mouthful of every meal – the MET restaurant has a well-deserved Michelin star.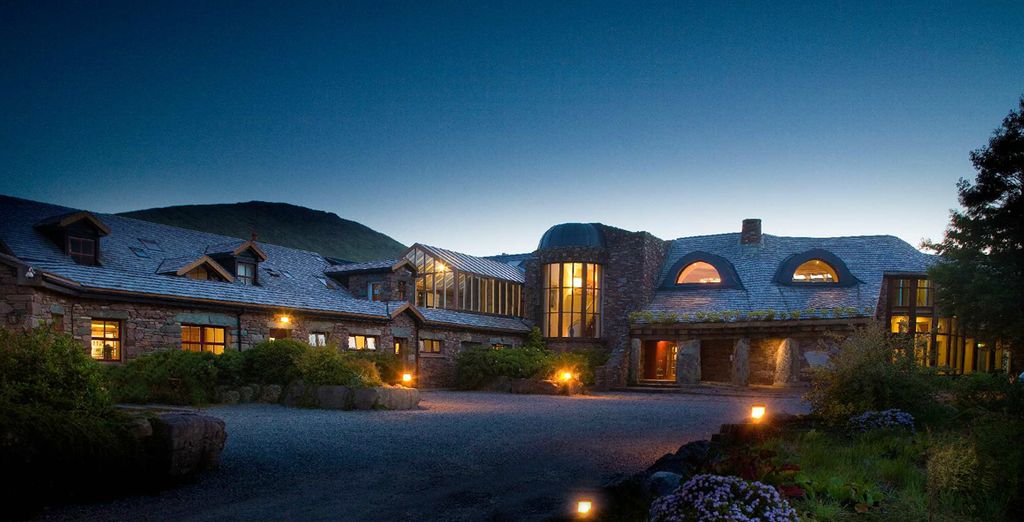 Set along the magnificent Irish coast and part of the Wild Atlantic Way, this stunning resort is set on 300 acres of grounds, and contains two restaurants, a café, a terrace and a host of outdoor activities sure to keep you enjoying your time in the Irish countryside. If you overdo it, you can visit the wellness spa to prepare you for a good night's sleep so you are refreshed and ready to do it all again the next day.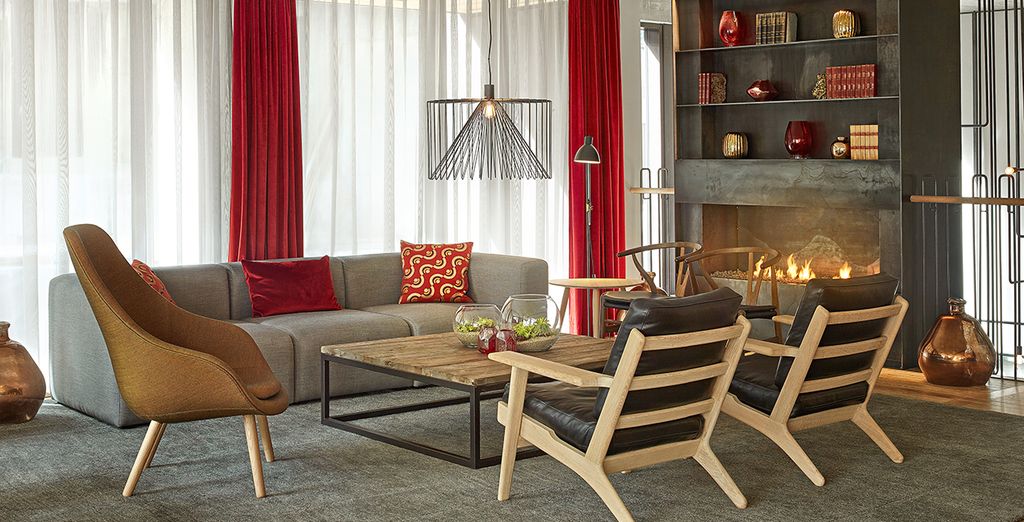 Combining elegance and cosiness in one welcoming fell swoop, this hotel is sleek and comfortable, with Scandinavian furnishings and thoroughly modern conveniences throughout. Explore the thriving streets and community feel of the city as you wait to see if the Northern Lights are going to make your holiday just that little bit more magical – but that is just the icing on the cake!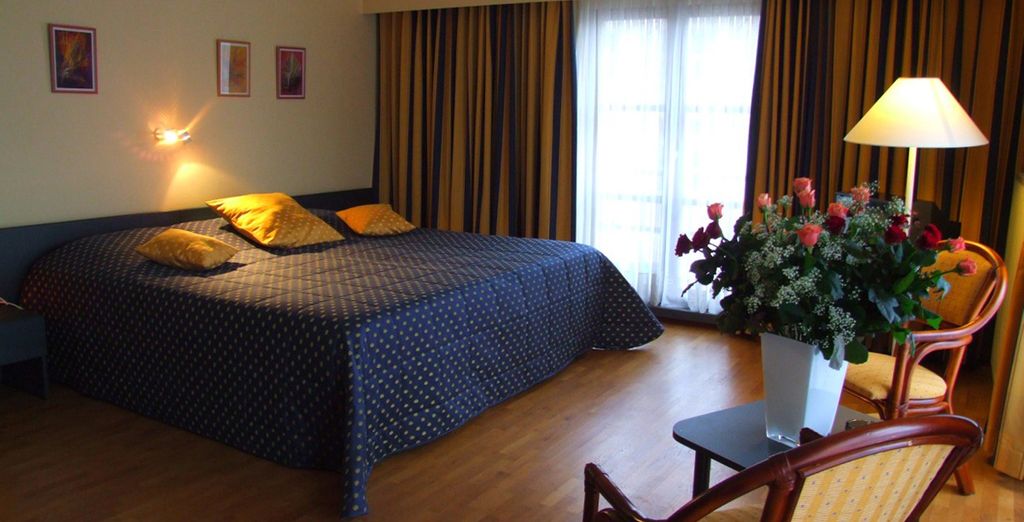 Bruges is a simply beautiful city and any visitor could spend simply hours walking around, exploring the beautiful bell-tower, the canals and many bridges, the medieval buildings and the cobbled streets that help to give the city its wonderful ambiance. The hotel is next to the canal and features a beautiful gem of a garden where visitors can sit in peace and enjoy a cup of tea or coffee. The rooms are cheerful and comfortably decorated in harmonious colour schemes that are sure to improve your mood on sight.
City Break in Europe : Our Practical Advice and Tips
As mentioned above, Europe has widely varying terrain and each country will have different by-laws and social customs. Make sure you do a little research before you travel to make sure that you will not inadvertently be breaking any laws: for example, sipping a beer in a park on a hot day seems reasonable, but is against the law in the UK (you must be within the confines of a public house, which can include a beer garden) while perfectly fine in Germany!
What to pack for a city break in Europe?
Once again, it depends on when you are travelling and to which country: Iceland in winter will be a very different prospect to Croatia in summer! If you will be swimming ensure you take towels, swimsuits, and sun screen, skiing holidays require plenty of warm layers. Wherever you go, take at least one smart outfit so you can dress up if you decide to try a high-end restaurant for one or more of your meals.
European City Break : What budget to plan?
Europe largely uses the euro, but some countries are very much cheaper than others. Countries like Germany (Berlin, to be specific) offer a discount card to visitors that can save money on entry fees, transport and more – perhaps see if your destination country does the same? And of course, take advantage of Voyage Prive discounts on hotel rooms: the savings can mean an extra day or a greater level of pampering than you might otherwise have enjoyed. Otherwise, a budget of anything from €40 to €100 per day might be called for, depending on which country or countries you plan to visit.
Useful information before going to Europe
The EU offers health cover to EU citizens in any of the member countries, but you may have to apply for an EHIC (European Health Insurance Card) in order to take advantage of this. If you are not eligible for an EHIC, you should perhaps take out health insurance that will ensure you receive good first aid and initial treatments, so you can either complete your holiday or get home safely. Much of Europe is safe for visitors, but the usual cautions – those you would use at home – apply when it comes to walking about alone after midnight, etc.
The Voyage Prive travel expert's opinion on City Breaks in Europe
Europe has some of the most exciting cities the world to offer, and we can explore all of it with incredible ease. Whether you wish for an upmarket, luxurious trip or a budget stay, we offer up to 70% off hotels in a range of exciting locations, allowing you to base your holiday around these incredible deals. All you need to do is sign up and start planning!
Get an insight into 20th century history in Berlin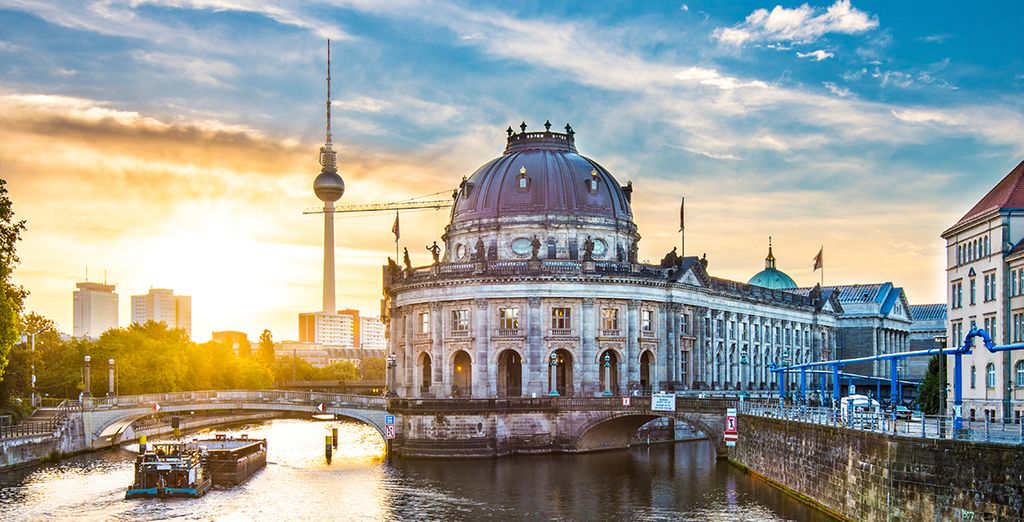 Berlin offers some of the most fascinating history in the world, but, unlike its counterparts throughout the rest of the continent and country, is less of an exploration of medieval or renaissance history as a striking embodiment of the 20th century. You can witness the Weimar, Nazi and Cold War eras in every street, but that isn't to say that the experience has to be one of study and contemplation: there is a wealth of excellent arts and culture attractions, particularly galleries and nightlife, that beg for exploration and attention, with stunning museums and fantastic food. Depending on where you want to stay, we have a range of excellent offers on Berlin hotels in a range of exciting neighbourhoods.
Gaze upon unusual architecture in Barcelona
Barcelona combines its unique Catalan history with an exuberance and flamboyance that isn't found anywhere else in the world. Long known for its resistance to mainstream Spanish culture, and the dictatorship of General Franco, Barcelona is one of the world's great cities: the food, architecture and beaches all adding up to result in a rich, cultural mix. Check out the markets early in the morning for exciting options of meat, vegetables and fish, and explore the city's fantastic cafe and bar scene. If you're that way inclined, a visit to the Nou Camp stadium is also particularly interesting, examining both the history of Barcelona's football club and its impact on the city, and world, itself. We have a range of fantastic offers for you, so sign up now for up to 70% off a range of fantastic hotels for short European breaks.
Whichever city you'd like to explore, we have the perfect accommodation waiting for you at up to 70% off, so sign up now.