Cuba tours - The best travel around Cuba



Table of contents
Why go for a tour in Cuba?
Famed for exotic beaches, antique cars and rum, Cuba has been welcoming tourists and travelers alike for decades.
In Cuba, you'll experience the hustle and bustle of city life, hike mountains, lay on white-sand beaches and sample delicious food and drink unlike anywhere else in the world.
In this Cuban travel guide, we provide hints and tips on planning the perfect trip, from getting to the country, to the best sightseeing spots and even places to stay. Read on to find out more.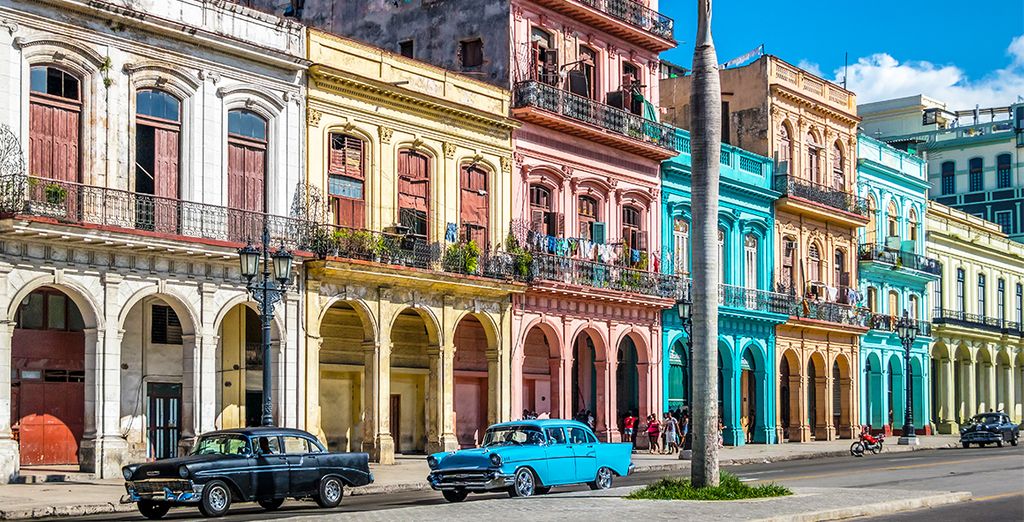 The Voyage Prive's expert opinion on travel to Cuba
For travellers looking for a trip that has it all, choose Cuba. Whether you're looking for a laid back beach holiday on pristine beaches, or you prefer something a little more active, there is something for everyone here.
Where to stay at Cuba? The right private travel plan
This totally depends on your budget and the type of holiday you plan to have. Budget backpackers will want to opt for hostels (there are plenty of clean, comfortable and cheap options available – shop around before you go), whereas those with a little extra cash may want to opt for luxury stays in either city hotels or all-inclusive coastal resorts. That said, there are plenty of deals to be had to allow you to experience a bit of Cuban luxury without the hefty price tag.
At Voyage Prive, we've done the hard work for you. Snap up a 4 or 5 star hotel for a fraction of the price of competitors. Current Cuba hotel deals are running at around 40% cheaper than similar sites. Take a look for yourself.
Top 5 things to see/ do in Cuba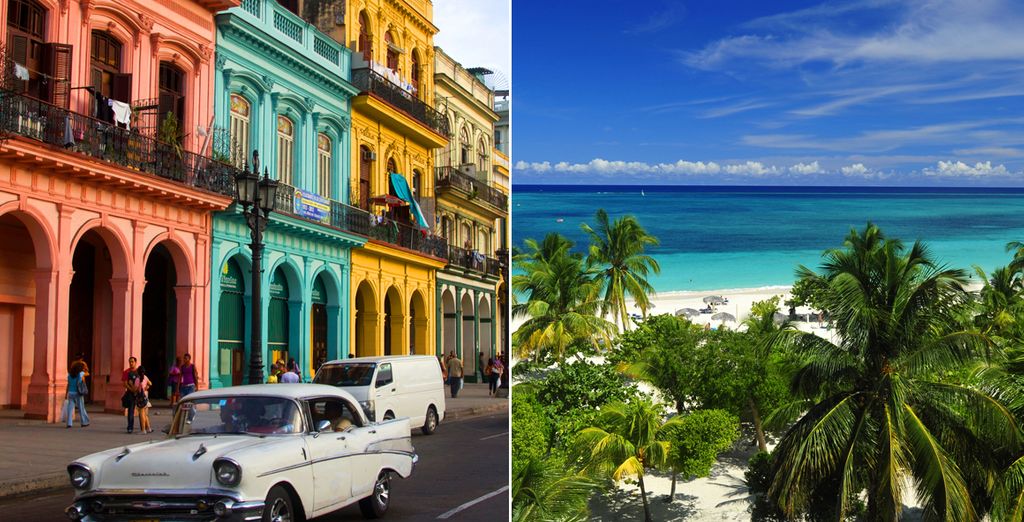 1. Havana
It's impossible to visit Cuba without taking a trip to the historic city of Havana.
Now a UNESCO World Heritage Site, Havana brings together colonial architecture, quirky locals and of course, classic 1950s cars.
If you're interested in literature, take a trip to Ernest Hemingway's favourite hangout – La Floridita - and sip cocktails like the literary great once did.
To get a feel for what life is really like for Cuban locals, rent a bike or simply head out on foot to experience the crumbling architecture and winding streets for yourself.
2. Varadero
Around 120 miles from Havana is the tourist resort of Varadero. Here you'll experience white-sand beaches, luscious palms, and sprawling resorts, set against the rolling countryside of rural Cuba.
To make the most of this stunning city, grab a beach chair, a few cocktails (perhaps a Cuba Libre?) and top up your tan on one of the country's largest stretches of public sand.
If you fancy something a little more active, rent a kayak or sailboat and cruise along the coastline to get a unique perspective of this colourful city.
After your trip, you'll want to satisfy your appetite – and what better place to do so than in one of Varadero's stunning local seafood restaurants. No need to book, just stroll in, take a seat and watch the rolling ocean as you dine.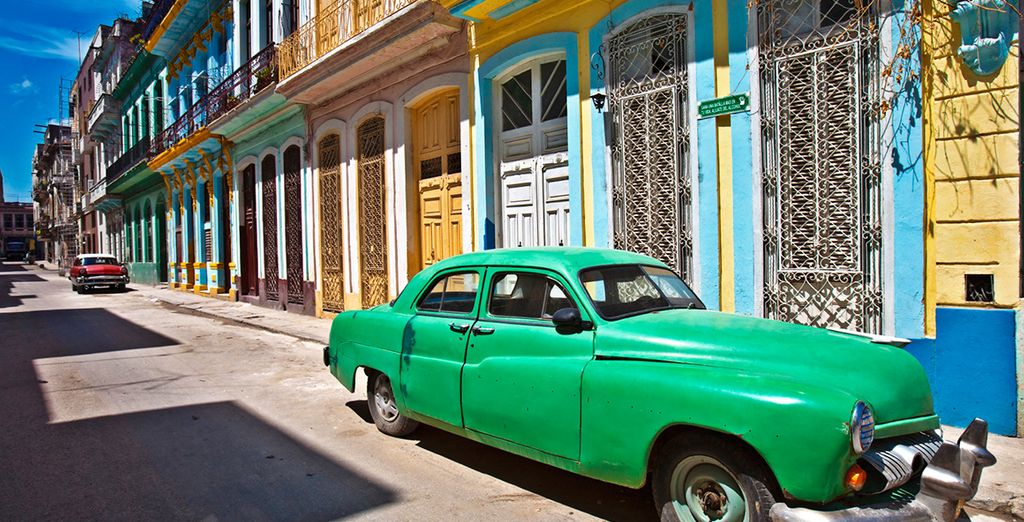 3. Vinales3>
If you prefer a slower pace, head to the luscious green valley of Vinales. Surrounded by mountains, this small town offers the active traveler the chance to get back to nature, with rock climbing, caving and hiking all on offer. Vinales is also Cuba's tobacco capital, so try a proper Cuban cigar while you're there too – if you can stomach it!
4. Trinidad
One of Cuba's most picturesque towns, Trinidad is host to hundreds of colourful colonial buildings and cobblestone streets. Trinidad was the centre of the Spanish sugar trade a century ago, and the signs of old wealth are still visible today.
A mix of tumble-down houses and newly refurbished mansions line the streets here, so it's worth a walking tour to take it all in.
There are some famous art and history museums in Trinidad, too. Check out Museo De Arquitecura or Museo Romantico to get up close and personal with Cuba's rich and diverse history.
For that picture-perfect moment, climb the bell-tower in Iglesia De San Francisco for unrivalled views of the city.
Active travelers will want to head out to Topes de Collantes National Park to marvel at the stunning scenery and local wildlife by foot or by bike. Don't forget to pack your swimming gear – there are dozens of breathtaking waterfalls in which to take a refreshing dip!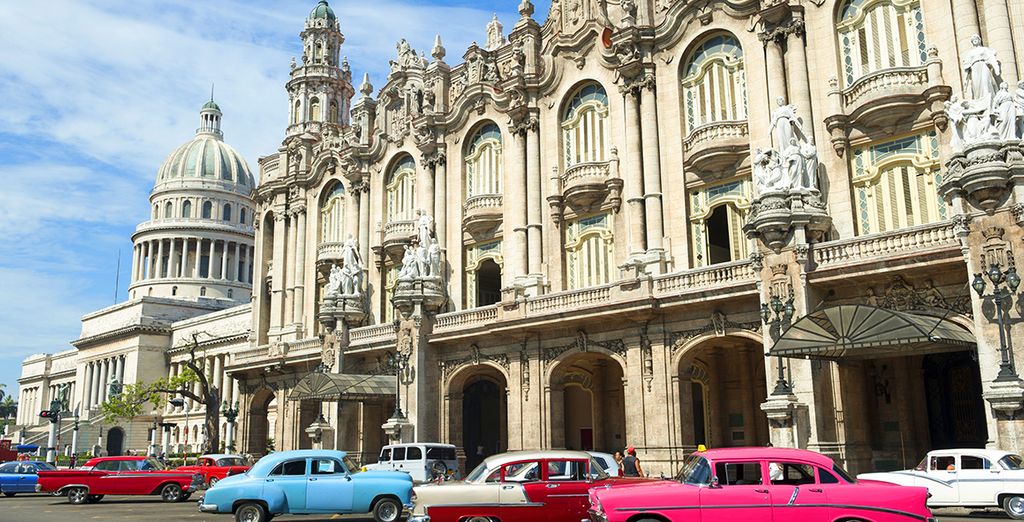 5. Enjoy the local cuisine
One of the best things about Cuba is that the food is not only cheap, but absolutely delicious. Scout out privately run restaurants (known as Paladares) where a full meal costs under 10 pounds. These locally run restaurants are often a hive of local activity, too, so pull up a seat and watch the world pass you by as you tuck in.
Paladares tend to serve very large portions, so you may find one meal enough for two in some cases.
Street food is just as tasty. Enjoy freshly prepared pizzas, sandwiches, ice cream, churros and tacos from one of the many street-side vendors in Cuba's cities. By far the best food in Cuba is its locally caught seafood. Be brave and try shrimp, lobster, octopus and shellfish to experience flavour like no other – the Cubans know how to season their food! Then, wash it all down with a special-recipe Cuban mojito or pina colada. Yum!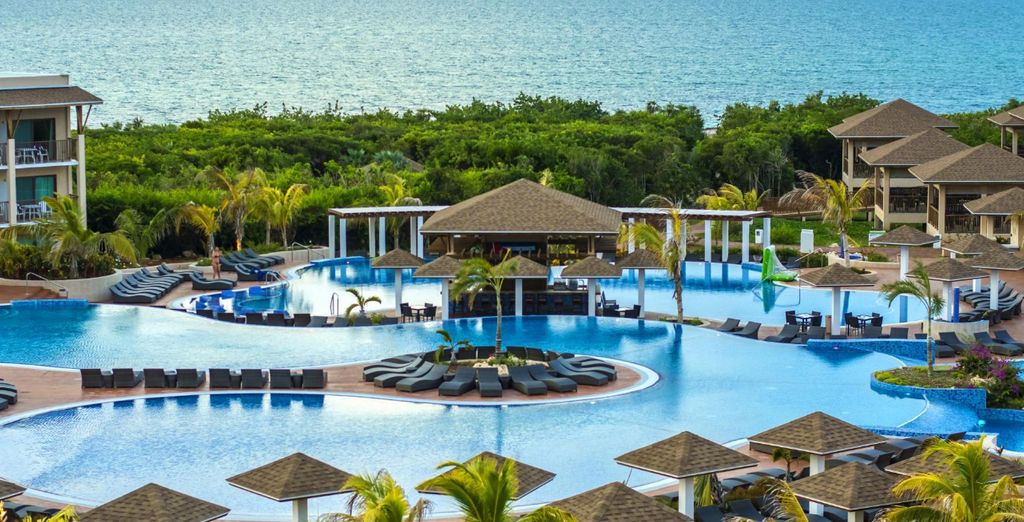 Practical information about Cuba
What budget to plan?
Cuba is a relatively affordable place to visit when compared with other Caribbean islands. Yet, you may find your visit to be a little more expensive than if you were to visit other areas in Latin America such as Mexico.
In Cuba, they have a special currency just for tourists. This means you'll likely pay a premium for most things like travel, food and drink. This cannot be avoided.
Despite this, it is still cheap. We recommend allowing around 100 pounds a day to cover your expenses.
What is the weather in Cuba?
No matter what time of year you plan to visit Cuba, you can guarantee you'll experience pleasant weather during your trip. Wet season is between June and October, so beach-bums may want to avoid this time of year as showers can be unpredictable.
You'll experience the best weather December – May, with temperatures rarely exceeding the 25 degree mark. This is an ideal time to go if you plan to do a little physical activity during your stay.
July and August are the country's hottest months (and can be subject to hurricanes) so they may want to be avoided.