Edinburgh tours - Best tours in Scotland



Table of contents
Treat yourself to a tour to Edinburgh up to 70% off, and discover some of the most beautiful natural landscapes in Scotland.
Why go for a tour in Edinburgh?
The capital of Scotland, Edinburgh is a beautiful old town, packed with historic buildings and streets and fully in touch with its traditions and customs. Edinburgh is also the seat of Scottish government and the home of the monarch in Scotland, making it a politically important city too. The city has a little bit of something for everyone and enjoying tours in and around the city is a great way to learn a little more about it.
Despite its position to the north of the United Kingdom, Edinburgh is easily reached by plane both from London and from international destinations: a seven-hour drive is nicely compacted into a one- or two-hour flight. Public transport links serve Edinburgh well, and you will be able to travel more-or-less directly to the city from almost anywhere in the UK.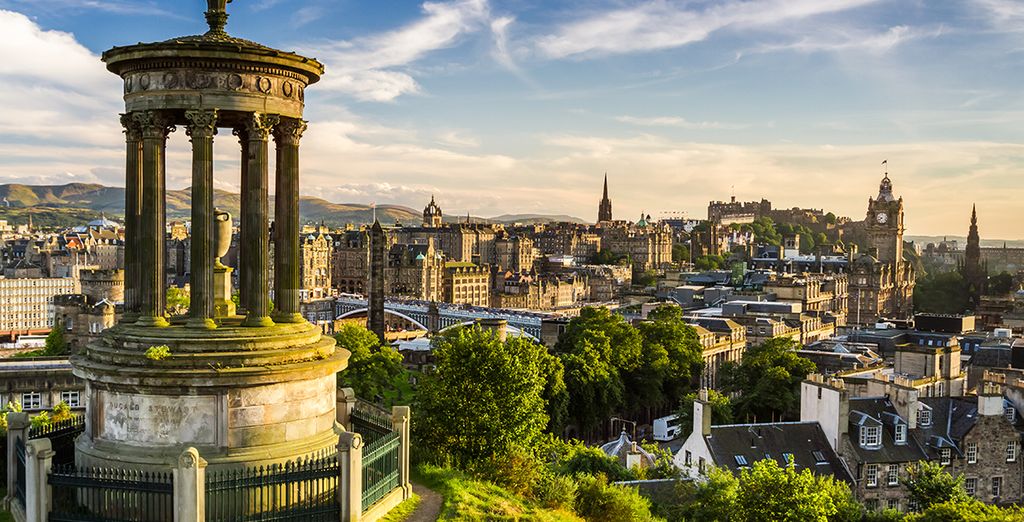 The Voyage Privé Expert's Opinion on tours to Edinburgh
Who wouldn't want to visit a city that is a UNESCO World Heritage Site and that contains proportionally more listed buildings (over 4,500) than any other city in the UK? Edinburgh has been continually settled for more than ten thousand years – there is evidence of a Mesolithic settlement dating to around 8500BC – and it is not hard to see why.
The surrounds are beautiful and lush, and now that the city has benefitted from the Clean Air Act it no longer deserves its nickname of Auld Reekie. The architecture is an eclectic mix from the ages, with the higgledy-piggledy Old Town a sharp contrast to the beautifully planned Georgian architecture of New Town: the whole overlooked by the brooding castle on the hill.
Five Things to see and do during a Edinburgh tour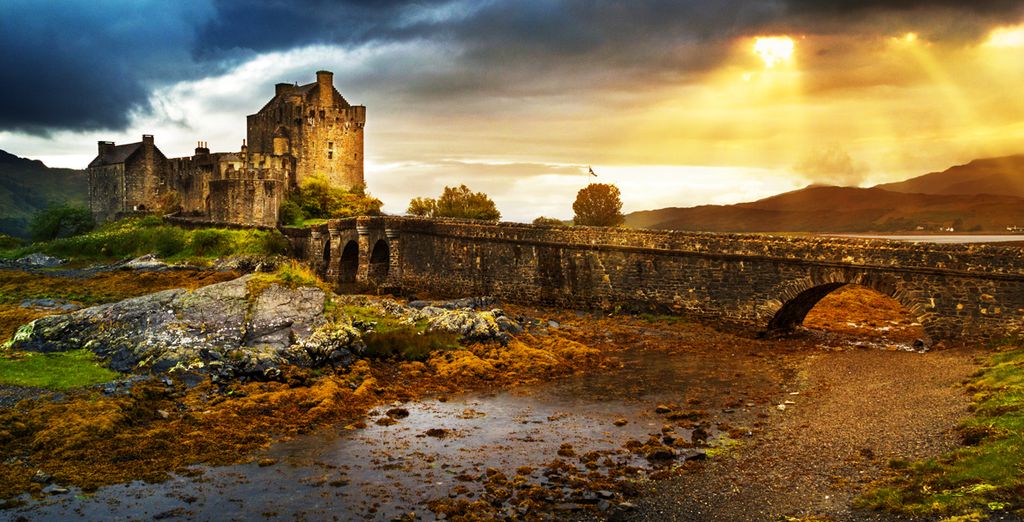 1. Arthur's Seat
An extinct volcano, Arthur's Seat is an easily climbable hill that offers a wonderful panoramic view over all of Edinburgh. It is, according to legend, a sleeping dragon who ate so much livestock and got so full that it fell asleep where it lay!
2. Edinburgh Castle
The castle is perched high over the city and is the most popular paid tourist attraction in Scotland with over a million visitors per year. This may in part be due to the Military Tattoo, a massive gathering of pipers and drummers from all the Scottish regiments who gather to perform during August: each performance always ending with a solitary piper playing a pibroch, a lament for the fallen. The castle is home to the 'Stone of Destiny' the traditional coronation stone of English and Scottish kings. It is rumoured that the real stone was whisked away at some point in the past and has been replaced with a substitute.
3. Holyrood Palace
Correctly styled the Palace of Holyroodhouse – this magnificent building lies just down the Royal Mile from the Castle – a straight walk between the Old Town and the New Town. Not only is it the home of the monarch while in Scotland, it is a mere half a mile from the seat of Scottish government. The glorious building is well worth a visit during opening hours, to get in touch with proud Scottish history.
4. Retail Therapy
After admiring all the historical buildings and sites, it is time for some retail fun. The city has a tradition of supporting unique independent retailers, so you are certain to find one-of-a-kind items of all types, from clothing to ceramics to everything in between. For everything from second-hand books to hand crafted ornaments to jeans that fit properly, the Royal Mile is the place to go. Also, if you are a Potter fan, take a trail through the city to see all the points relevant to JK Rowling's series: she wrote much of the work while living in Edinburgh and you can explore the café where she worked on the first book, as well as some of the filming locations for the various movies.
5. Go to a Show
Edinburgh is rich in cultural offerings of all types and you are sure to find something to suit your tastes. There is the Edinburgh Fringe Festival (the largest arts festival in the world) if you are in the city at the right time of year, there are jazz and blues shows, not to mention plays, films and much more. Who knows, you might get to witness the debut of the next big thing in comedy or jazz – that would be something to write home about!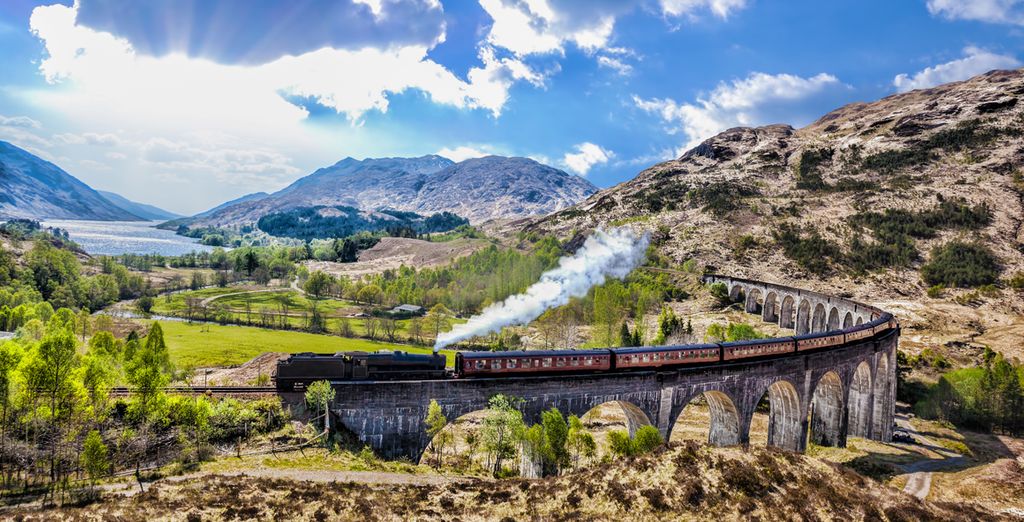 Which hotel to Choose during a tour in Edinburgh?
Radisson Collection Royal Mile 5* – Stay in the very heart of Edinburgh in this, the only five-star hotel actually on the Royal Mile, as you indulge in tours around Scotland's capital. Sleep in luxurious surroundings, dining on the very best cuisine, before stepping foot outside, instantly in the thriving centre of the city, ready to explore, shop or sample some of the delicious food offerings to be found in the area.
Dunalastair Hotel Suites 5* – Just two hours from Edinburgh, why not break up your holiday tours of Scotland with a night or two at this exquisite hotel, which lies near the top of Loch Rannoch? Enjoy discounted accommodation, fruit platters and gift sets when you choose to book your Scottish tours with Voyage Privé.
Dunstane House – This exquisite detached home has been transformed into a bijou city hotel that you will fall in love with on first sight. Look out for our great deals that offer tickets to fabulous Edinburgh events alongside your accommodation. Perfect for a night or two as you tour the country.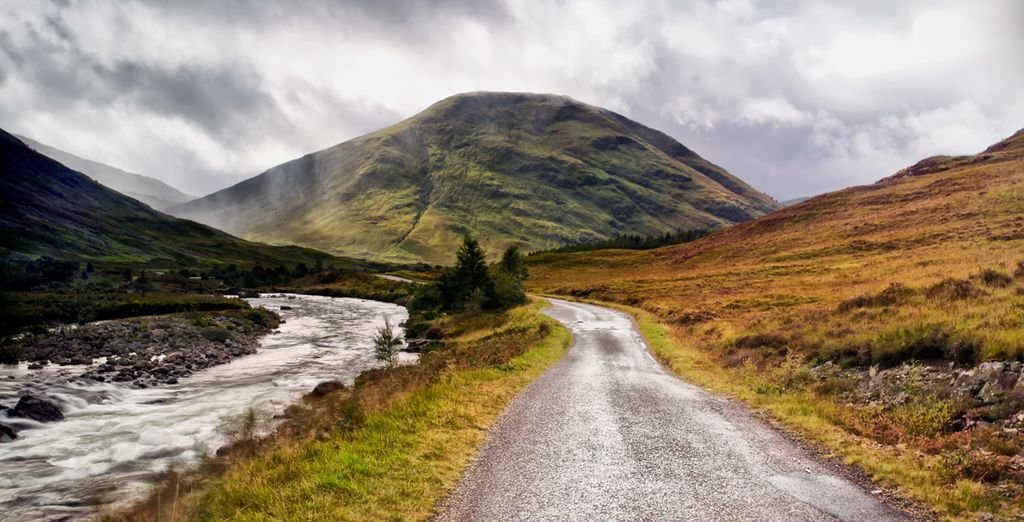 Practical Information about Edinburgh
Why are Edinburgh tours so popular? Because the area is beautiful, rich in tradition and history and the people are so welcoming and friendly that you will never want to leave!
Will I need a car? Edinburgh is a relatively compact city, so most people will be able to travel about on foot or using public transport to get to the tourist sights or simply to explore the city. Some of the older roads may not be suitable for mobility scooters or wheelchairs, but much else is easily accessible. For going further afield there are many tours exploring the beautiful surrounds of the city and examining the history of the area.
What is the weather like? Edinburgh tends to be on the cool side, and carrying a jacket or jumper is usually recommended. Rainfall occurs approximately twice a week, and it can occasionally be very windy.
What budget to plan? Given its status as capital and cultural centre, it will come as no surprise to learn that you are advised to bring a generous spending allowance to Edinburgh. The city can be done for bargain prices, but to make the most of it, a generous budget is recommended.