Discover the best hotels in Lisbon



Table of contents
Discover our Best Hotel in Lisbon ⭐ Up to 70% Off on Bookings. Enjoy the city in its best hotel at exclusive prices ✅ With Voyage Privé.
Our best hotels in Lisbon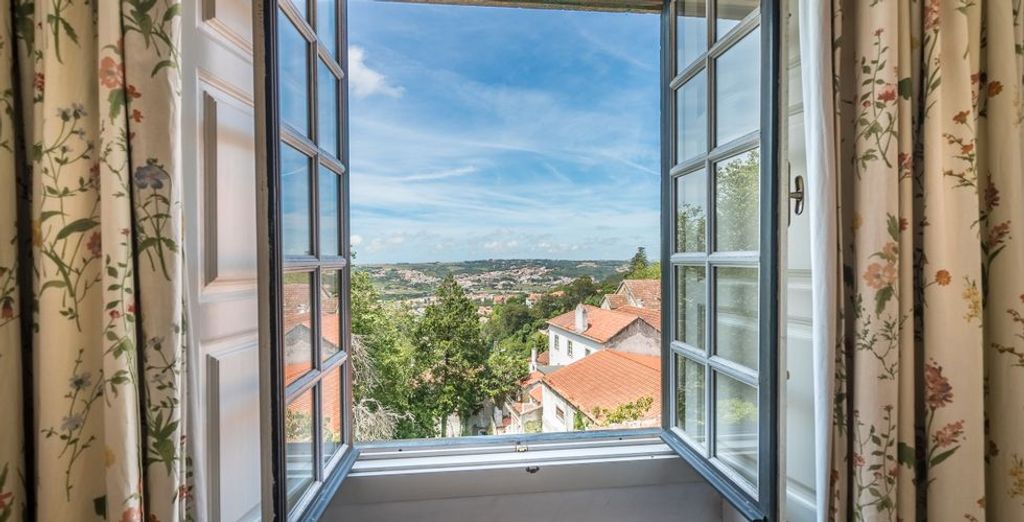 Enjoy a cosmopolitan stay at the Hotel White Lisboa, a chic 3* hideaway in a sought-after location. Experience panoramic rooftop views from the terrace, complete with a swimming pool. With a rich buffet breakfast included, you're set up for a day of exploration in one of Europe's most exciting cities.
This modern, stylish hotel won the World's Leading City Hotel at the World Travel Awards 2018, and it's not hard to see why. Stay overlooking 18th-century Aqueduct and Monsanto Nature Park, only a stone's throw away from the city's fabulous shopping streets. Plus, there's also a leafy terraced area, perfect for relaxing after a day out and about.
This 18th century boutique in Baixa-Chiado offers stylish elegance, all in easily accessible distances of some of the city's best attractions. Stay in one of the luxurious Superior Rooms, all of which are decked out with a chic, modern interior.
This 4* hotel in the heart of Lisbon is right on the doorstep of a whole host of shopping and dining options. Take time out in one of the luxurious rooms, before kicking back on the rooftop bar with a cocktail or two. This hotel also boasts an in-house restaurant, where you'll find the chef rustling up delicious local cuisine.
An urban haven styled on the five Feng Shui elements, the Inspira Santa Marta Hotel is a leisurely 10-minute walk from the city's historical centre. Relax and unwind in style after a busy day exploring, before enjoying delicious morsels of food in the restaurant.
In the heart of Lisbon's centre lies this 4* delight, where every room is styled in Portuguese architecture, fashion, or literature. It's a lesson in culture before you've even stepped out the door. Enjoy breakfast before heading out to see the sights, then sample a drink at the bar before the evening's festivities.
If it's chic, minimalistic style you're after, you've found it with this 4* hotel. Relax and de-stress in the unique wellness area, before tucking into local gastronomic delights at the on-house restaurant. Then, top it off by heading back to your Deluxe Superior Room, complete with balcony.
This family-run find in the centre of Lisbon is close to all the must-see sights of the city. Its informal atmosphere helps you relax and feel right at home as soon as you walk in. With a cafe and bar, you can enjoy a drink before heading out to enjoy your day or evening.
This 4* hotel is nestled just outside of Lisbon's city centre. Here, you can enjoy the tranquil environment, but are only a short journey away from the hustle and bustle. Experience breathtaking views, a restaurant serving fine food, and piano bar.
Originally 20th-century mansions, these have been refurbished to an extremely high standard, to result in a modern yet classic 4* hotel. Think tiled floors and plush furniture. Enjoy a morning coffee in your Superior Room before venturing into the city, then head back for some delicious seafood in the restaurant.
What services will you find in our hotels in Lisbon?
Our hand-picked selection of luxury hotels in Lisbon offer a host of amenities. Each hotel sports deluxe rooms and suites, many of which come with private balconies, so you can enjoy your freshly-made pastry each morning in privacy. If you want to cool off from the Portuguese sun, there's also rooftop terraces where you can sip on a cold drink, before taking a dip in your own pool.
Upon your arrival, you'll be greeted with best-in-class service, including a welcome drink and concierge.
After this, you can enjoy some of the finest restaurants and bars, all on-site, and indulge in fresh seafood and local cuisine without stepping foot out of the hotel. With a select few offering spa services, you can relax and rejuvenate before heading out to explore the sights of Portugal's enchanting capital.
Hotel rental offers in Lisbon convenient for all kind of travel
Our range of hotel deals are designed for all your holiday needs.
Whether you're after a romantic couple's getaway, a weekend with friends, or treating the family to a last minute deal, you'll find your perfect match.
The range of hotels we offer in Lisbon
Not everyone has the same taste in hotels, and we understand that.
Whether you're looking for traditional architecture with original features, a modern, chic and minimalist stay-over, or a luxury spa hotel, we have it all. Let's not forget rooftop pools, panoramic terraces, and beautiful gardens, too.
Lisbon: What should we bring for a hotel stay?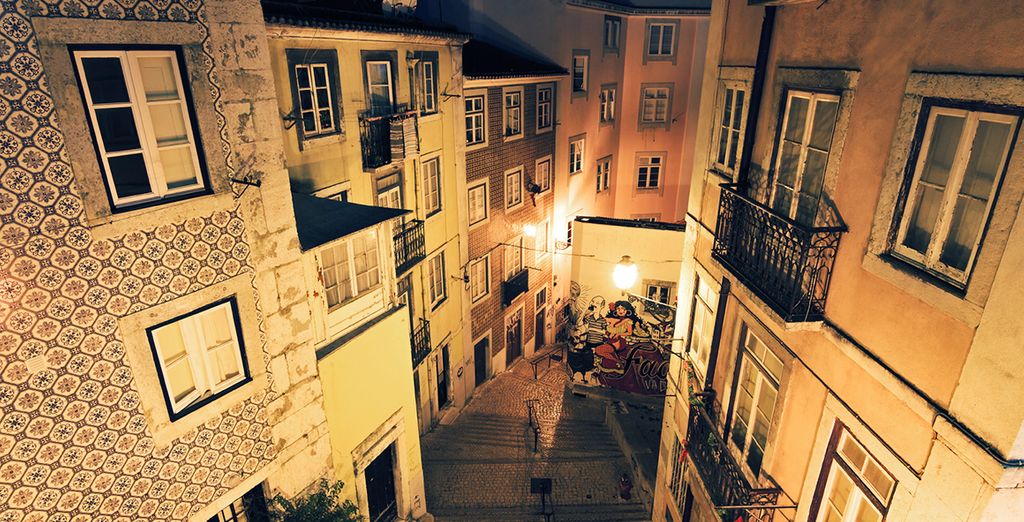 We take great care and attention to ensure you only need to pack light during any hotel stay in Lisbon. All you need to pack is clothing, hair appliances (other than a hairdryer), and your makeup/personal toiletries. All our hotels provide toiletries such as shower gels, shampoos and conditioners. You'll also have access to dental hygiene packs, including toothbrushes, toothpaste, floss and mouthwash.
Of course, based on the time of year you'll also want to pack appropriate clothing, swimwear and sun protection.
Your best hotel in Lisbon: how to get there and make your booking?
Travelling to Lisbon is extremely easy. Flights depart from all major UK airports, lasting approx 2.5 hours.
When booking, remember to register online in order to take advantage of all our members-only exclusive offers.
The opinion of the Voyage Prive travel expert on hotels in Lisbon
Lisbon has something for everyone. History, art and culture buffs will love the centre of Baixa, Chiado and Alfama with their centuries-old architecture and intriguing past. If it's shopping you're after, the Avenida da Liberdade is where to head. If you fancy exploring the best bars the capital has to offer, the bohemian quarter, also known as Bairro Alto, is where it's at.
Lisbon, a celebration of history and culture
Lisbon is a diverse city, rich with art, history and culture. Sporting gothic glamour, this capital, built on seven hills, is adorned with cobbled streets, ancient ruins, and some of the most fantastic gastronomic offerings you'll find in Portugal.
Discover more hotels offers.