Honeymoon Seychelles
Going on honeymoon used to be a way for newly married couples to get used to their new partner and spend time together, settling into the patterns of living together that would last their lifetimes together. Today, honeymoons are more about enjoying a respite after the stress of saving for the wedding, working to clear one's in-tray and hand over tasks for a couple of weeks – and often, for getting away from family members who have been involved with arranging the wedding and reception. The Seychelles is a perfect holiday destination: an archipelago of 115 islands scattered on the Indian Ocean like pearls – read and see which island will best suit the needs of you and your new partner for your Seychelles honeymoon:
Honeymoon in the Seychelles: Find the most luxurious and romantic hotels with Voyage Prive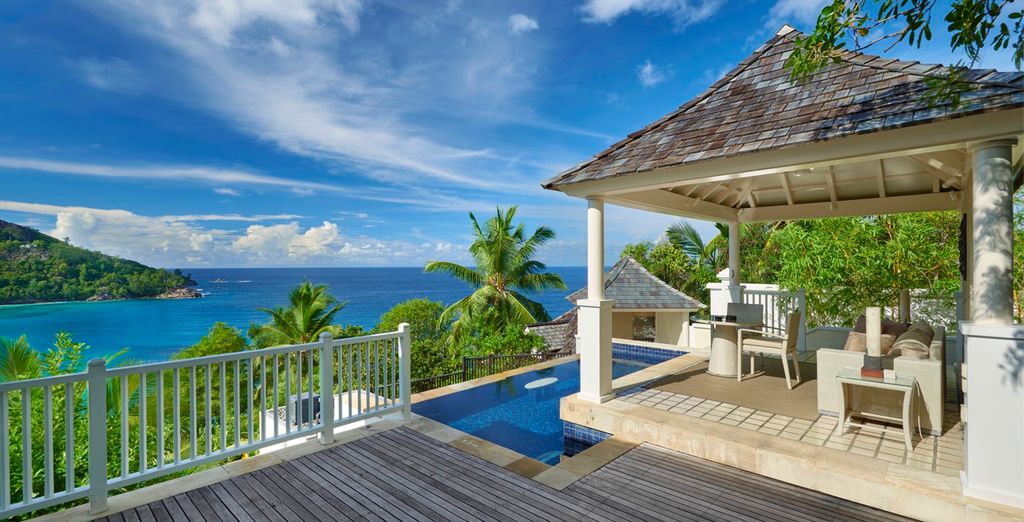 Snuggle up in your very own island paradise home: one of sixty beautiful villas that form a lush and welcoming community. You can socialise with the other guests, or be as private as you like, enjoying the beautiful cool rooms, decked out with traditional Caribbean fabrics and ornamented with wonderful ocean views through the windows. Book an island excursion for the day, work up a sweat on the tennis court or laze away some pleasant hours in the infinity pool – or simply spend all your time in your home away from home, enjoying the peace and quiet, delicious seafood and international cuisine, and, of course, each other's company.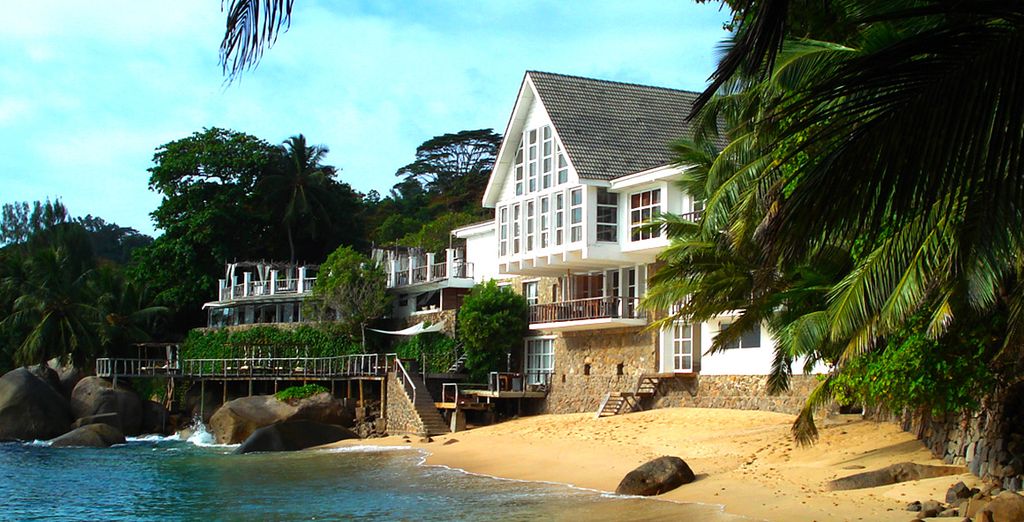 Escape with your partner to the untouched paradise that is Mahe. Just twenty-four rooms and suites comprise this hotel, so you will quickly get to know and make friends with the other guests. Paddle in the natural rock pool, stroll along the beach front of the hotel and enjoy delicious meals with panoramic ocean and island views. Private balconies and terraces, floor-to-ceiling windows and doors and the wide array of outdoor seating encourage you to enjoy the balmy weather and glorious sunshine of the islands, before returning to the cool comfort of your rooms to enjoy a great and relaxing night's sleep.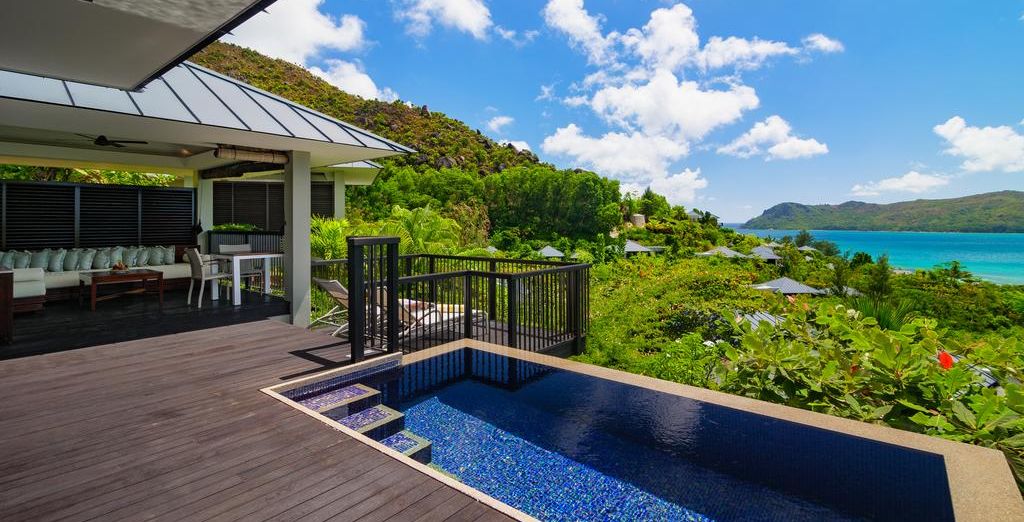 This superb resort has a little bit of something for everyone: not one but two infinity pools, delicious food – both local produce and international menus including Asian fusion dishes – endless expanses of sea, beach and all of it edged with tall beautiful palm trees. Enjoy pampering sessions in the spa, and if you have children already, they can burn off their energy in the kid's club, returning to you ready for a meal and bedtime, so you can enjoy each other's company and some solitude as you watch the sun set.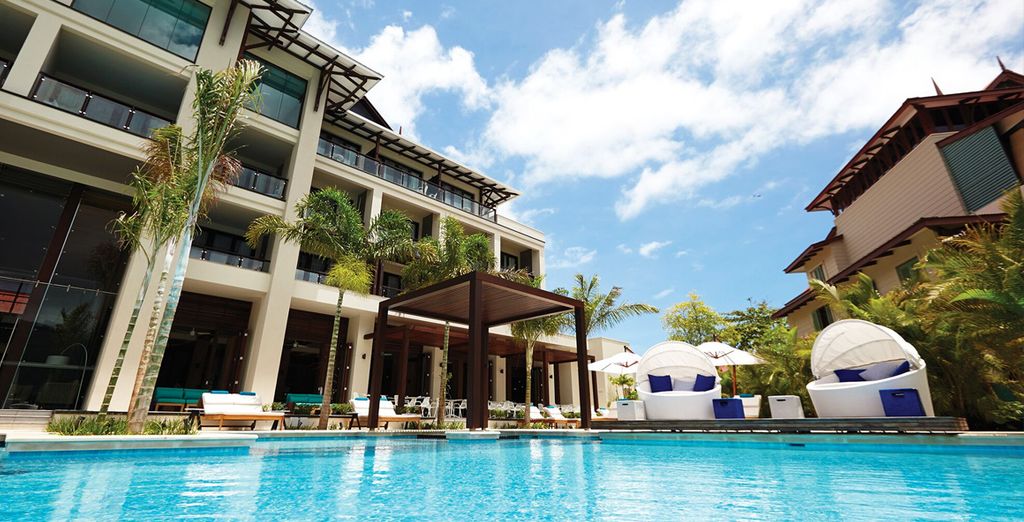 A sun deck and an infinity pool, Creole and international cuisine, and a wonderful position just off the coast of Mahe, Eden Island is only occupied by this resort which covers the 56 hectares of the island which comprises beautiful lofty mountains, lush verdant forests, wonderful ocean views and nearby islets that are just waiting to be explored. The hotel is sumptuous and welcoming with immensely comfortable and sumptuous rooms, which are light, airy and adorned with the latest mod cons, from Apple TV to Wi-Fi throughout and tea and coffee making facilities.
Honeymoon in Seychelles: What to see and do as a couple to experience the best of it
1. See Rare Animals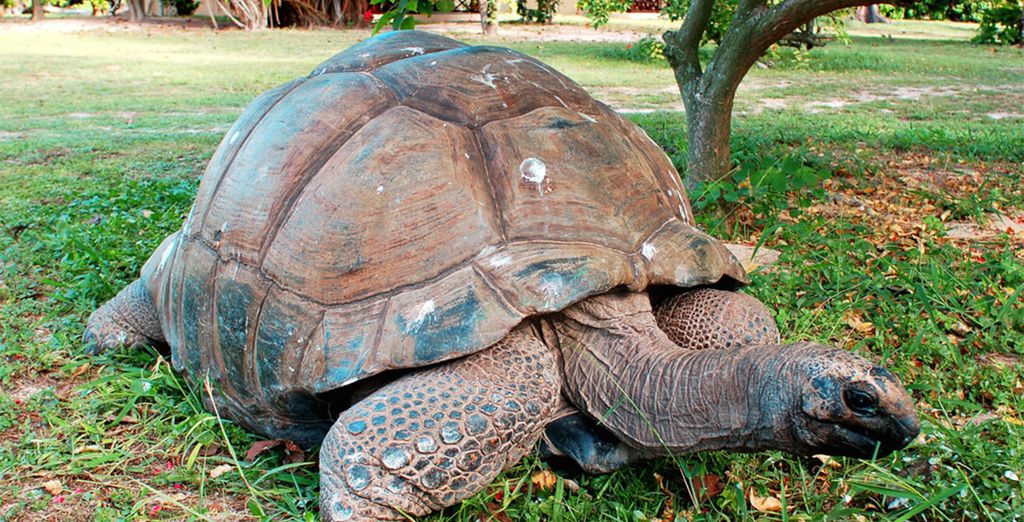 The Seychelles is listed as a rare safe haven for a number of endangered animals, including green turtles and hawksbill turtles, both of which have reduced their reproduction areas to just these islands and perhaps one or two other sites worldwide. Some of these marine creatures are now entirely unique to the island chain. Careful and conscientious divers can swim in relative proximity to these creatures, seeing them going about their regular business unafraid of the humans hovering on the edges of their home.
2. The World's Smallest Capital City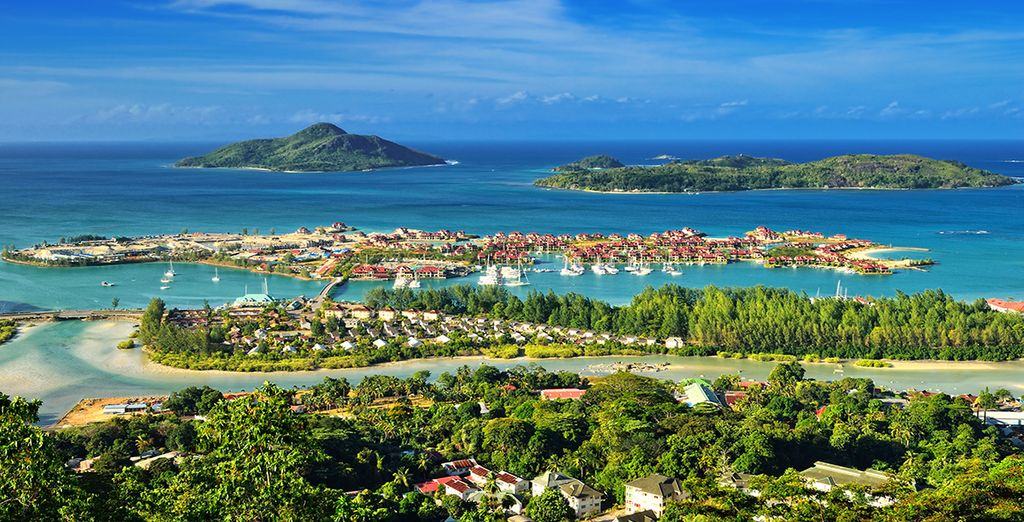 Victoria on Mahe holds this honour, measuring only about eight square miles . Despite its diminutive stature, the city is packed with a model of Big Ben's smaller replica, Little Ben, two or more museums and a thriving fruit and vegetable market, giving you plenty to see and do while visiting. The city is home to about 20,000 people: approximately one-third of the whole citizenry of the Seychelles!
3. Vallee de Mai, Praslin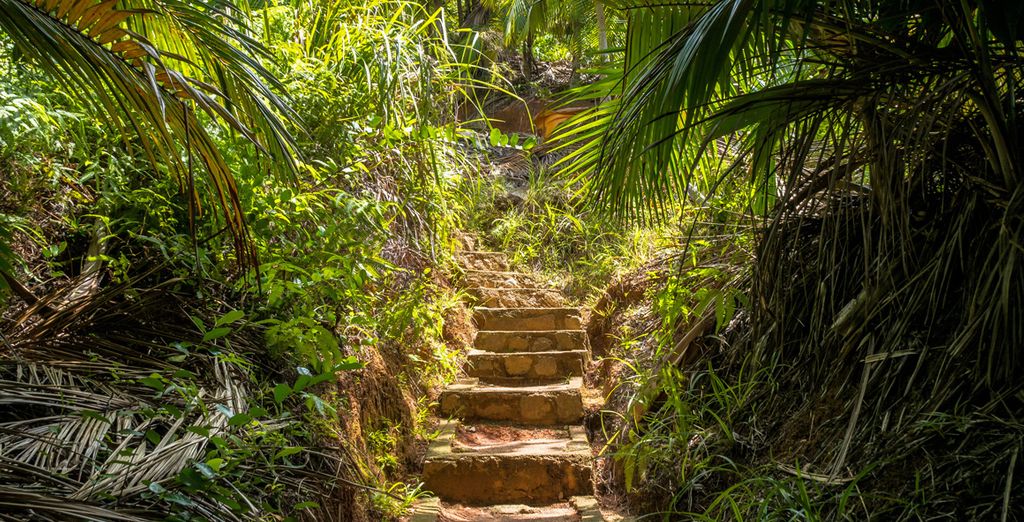 This beautiful palm forest is a UNESCO World Heritage Site, and a nature park, home to many endemic species of animals, birds and trees, including the Seychelles Black Parrot, and the coco-de-mer, the enormous, rather saucily shaped, seeds of which are the largest in the entire world – the largest fruit was measured at a hefty 42 kilograms. Early settlers brought invasive species with them, sometimes deliberately, sometimes accidentally, on clothing and caught up in equipment and so on, many of which have now been painstakingly removed from the reserve, allowing these native plants and animals to thrive: with much success.
4. Laze on the Beach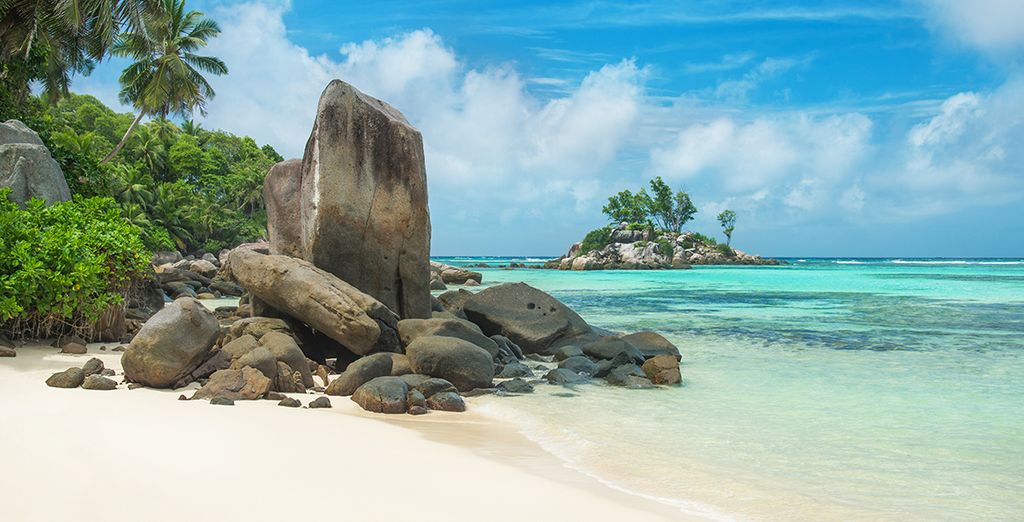 The Seychelles boasts a relatively low native population and development has not yet got to the point of being overdone, and there are still plenty of white sandy beaches that are pristine and clean, with just enough development to ensure tasty food, cold drinks and comfortable loungers are not too far away!
5. Day Trip
With one hundred and fifteen islands in the archipelago, you always have something to look forward to or somewhere new to go exploring. Boat trips from island to island are very common, and you will be able to find the best trip for your needs, whether you are into nature, geology, water sports or simply enjoying the decadent best that life has to offer by island hopping from pub to hotel to pool!
Honeymoon in Seychelles: Essential information to plan your getaway
The Seychelles lies off the east coast of Africa, just a short way south of the equator, which means it enjoys very even day and night times, and little variation in temperature throughout the year.
The best time of year to go to Seychelles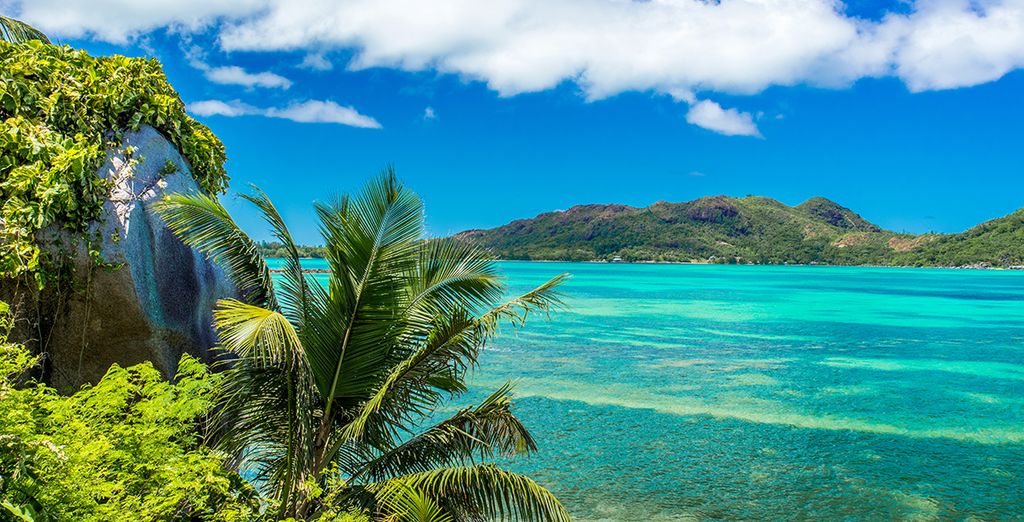 Despite the above, there are good times and even better times to visit the island chain, with the best times falling between April/ May and October/ November. The hottest months, running from November through to March, are marked with increased humidity, and the cooler, more temperate, days in July and August are marred by heavy crowds as people on the main summer holiday from Europe, the USA and the UK descend on the islands.
Having said all the above, people tend to flock to the Seychelles throughout the year, with visitor numbers swelling or ebbing only slightly from one month to the next.
The Seychelles tends not to suffer from hurricanes, although the occasional tropical storm has been known to make life on the islands a little exciting for a few hours, and most of the architecture and trees are well equipped to deal with the level of wind that might occur. This makes the islands relatively safe – as long as basic common sense is used – for a visit, even during the peak storm times.
What to pack for a honeymoon in the Seychelles?
The sunshine is almost constant on the Seychelles, but the light and pleasant breeze can stop you from realising just how much sun you are getting: this makes sun cream – preferably a reef-friendly version if you are going to be swimming in the sea near coral reefs or marine wild-life, especially nesting or breeding sites – an absolute must-have. Along with these, you will require the usual documentation: passport, any tickets or booking confirmations, health insurance paperwork, and – if you have one – your scuba diving certification from a reputable diving organisation. The latter can help you get straight out into the water, without the need for precautionary inductions and tests of your skills.
A driving licence, if you plan to drive, can be your local one (check that the Seychellois authorities acknowledge your country's licence as valid for the duration of your holiday) or an international one, which can be acquired in most home countries before you travel.
The Seychelles is mostly balmy and warm, and even the occasional rain showers will not cool you down to an uncomfortable extent, so you can live in t-shirts, shorts and flip-flops much of the time. However, you are on honeymoon and if you are ever going to dress to impress each other one last time, this is it! Treat yourselves to a high-end dinner dance at one of the top hotels and take along a killer outfit to impress your other half with your ability to scrub up. Apart from being a wonderful way to show your love and appreciation for each other, it is always fun to dress up in evening dress.
Swimming costumes are vital, so take along at least three so you can be using one, while one is drying or waiting to be washed, with a spare just in case. Choose pretty shades that flatter your skin, and avoid anything that makes you feel uncomfortable in public. Take along a sarong or beach towel, so you can wrap up to go strolling along the beach or popping into a bar or ice cream shop for a treat without offending anyone's sensibilities.
Sunglasses with UV protection to shield your eyes from the dazzle of the sun on the sea are a necessity, and you will want to bring a camera, or at least a phone, to take some photos of the earliest days of your married life together.
Getting To and Around the Seychelles on Honeymoon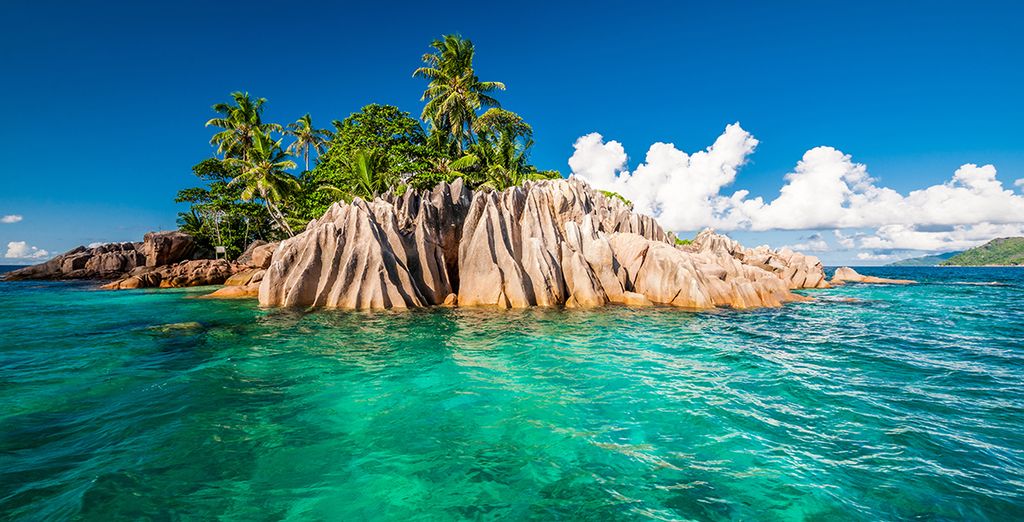 Getting to the Seychelles is generally by plane or ship from the African mainland or from Dubai, although there are a number of direct flights from major international airports directly to Seychelles International Airport (also known as l'Aeroport de la Pointe Larue). Cruises are a great way to travel, ensuring that you arrive on the islands in a wonderfully relaxed mood, ready for a week or more of sun, fun and sheer hedonistic pleasures!
Practical Advice for a Seychelles Honeymoon
There are three national languages in the Seychelles: English, French and Seychelles Creole, the latter of which is also sometimes called Sesewa or kreol. It is a unique blend of French and English and has, since its adaptation as an official language, been subject to a light overlaying of grammatical rules, an accepted lexis, and all the hallmarks of a new and growing language. Most people speak at least a smattering of all three languages and those working within the hospitality trade will largely have a good understanding of both English and French, to allow most visitors to get around without any translation difficulties.
The currency in the Seychelles is the Seychellois rupee one of which is worth about five English pence, but US dollars and euros are widely accepted too. In fact, in some places tourists are expected to pay using foreign currencies rather than rupees. Bear in mind that your debit cards may not work in all ATMs in the country, and those that do may charge you over the odds for rupee-only withdrawals. When exchanging cash, only use your hotel's bureau de change, the bank facilities and with authorised money dealers: unlicensed foreign currency transactions are illegal and will be severely frowned upon.
The Seychelles are a well-known and popular place, and yet they still manage to exude wonderful tranquillity and calm, with plenty of hidden beaches and secret spots where you can be private. This is one of the reasons many celebs love to come to the Seychelles, to soak in the sun and get some genuine privacy for a change.