Torquay Holidays 2021



Table of contents
Torquay holidays are among the best beach retreats in England. From its charming marina to its winding, colourful streets, Torquay is a pleasure to explore in detail. The town fashions itself as the heart of the "English Riviera", and it lives up to this name. Enjoy palm-lined promenades and pretty sea scenes as you stroll the magnificent red cliffs and beaches.
The top 5 things to do in Torquay
1. Oddicombe Beach
Torquay boasts a wide number of serene beaches. This one is among the best, with shining sand and shingle shores and pretty cliffs to wander. The beach offers plenty of family-friendly facilities, too, from beach shops to deck chairs, pedal boats and more.
2. Torre Abbey
This 12th-century monastery is among the best preserved in England. Inside, you'll find an impressive collection of art and artefacts. The true gem, however, is the garden overlooking the beach. Here, you'll find a curious Potent Plant lot loaded with poisons used in Agatha Christie novels.
3. Torquay Museum
Take a break from the beach to explore this charming little museum. It boasts a curious collection of eccentric artefacts, including everything from samurai armour to Egyptian figures. It also houses memorabilia and ephemera from Agatha Christie's works. The author was born in the town, and you can visit her famed retreat, Greenway, some 8 miles south.
4. Paignton Zoo
This delightful zoo is a sure-fire hit with kids. Located south along the coast in Paignton, it features expert enclosures with big cats, crocs, gorillas and giraffes. Savannah, wetland and tropical forests are all lovingly recreated with a sustainable ethos. Be sure to catch the exciting feeding demonstrations.
5. Kents Cavern
This is the oldest recognised dwelling in Britain. Axes and tools have been unearthed here, dating back 450,000 years. Today, you'll find an atmospheric cave of stalactites providing much-needed cooling in hot weather. Perfect for families, it's become the town's best rainy day attraction.
Our best hotels in Torquay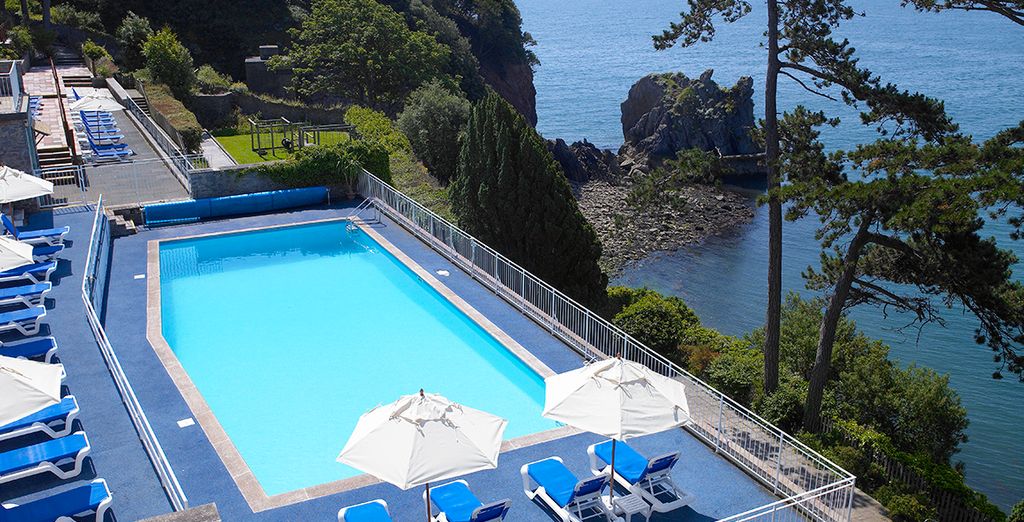 This impressive seafront hotel lives up to its name. Commanding a prized clifftop position, rooms overlook the Devon coast and surrounding bay. Rooms are impeccably decorated with lovely floral and country patterns, while the restaurant serves up an award-winning menu.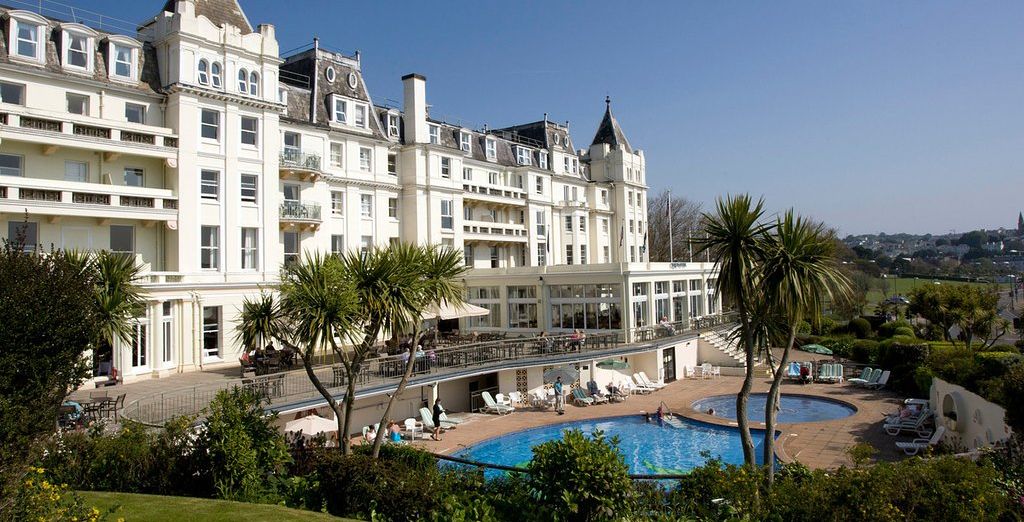 This grand seafront establishment features several outdoor pools and an impressive Victorian facade. Inside, you'll find beautifully furnished rooms and prized sea views across the beach. When you're not soaking up the sun outside, head to the rejuvenating indoor spa complex.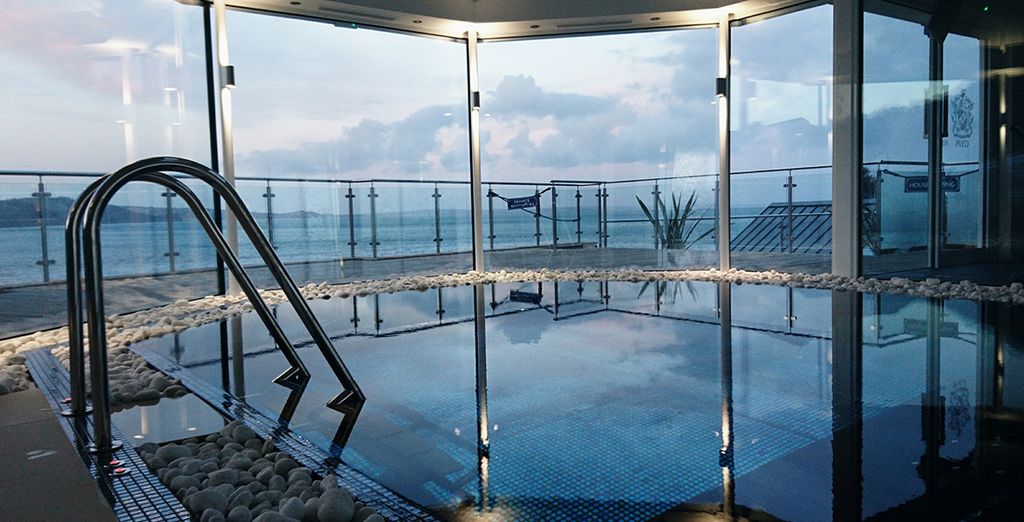 Consistently awarded among the country's best pub hotels, the Cary Arms has it all. With a perfect location beneath cliffs and beside the water, the hotel boasts romantic views from its terraces. The award-winning restaurant is particularly noted for its exceptional local and seasonal menu.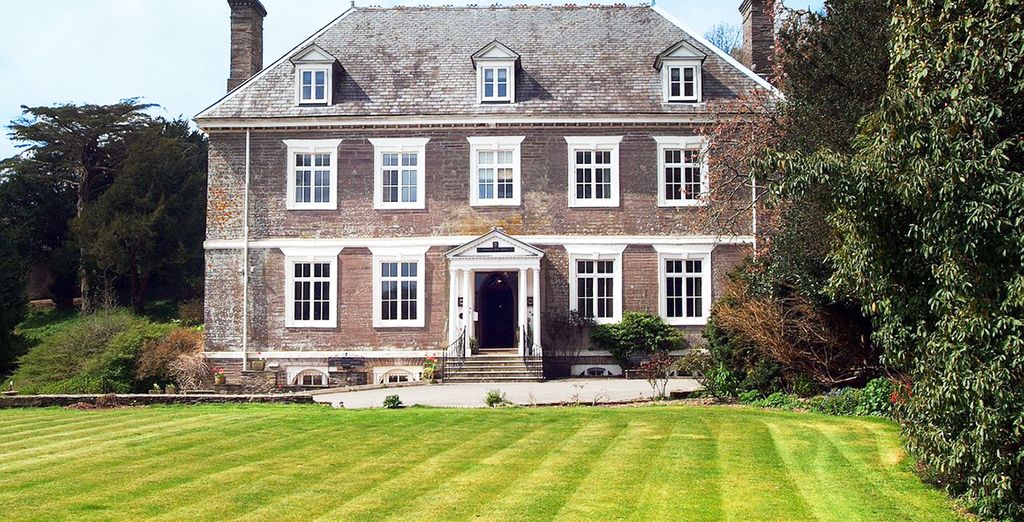 This exquisite manor hotel is nestled within the rolling hill countryside of South Hams. With manicured lawns and a regal interior, it's the perfect romantic retreat. Choose from days out in the Dartmoor countryside or out on the Torquay coast.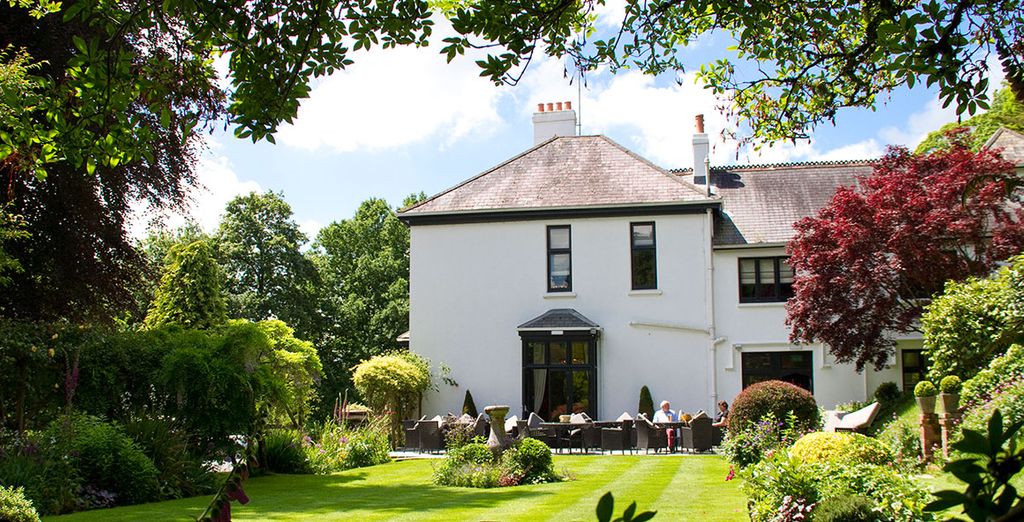 This eccentric boutique hotel is located some 17 miles from Torquay on the edge of Dartmoor National Park. Offering a prized menu from Master Chef Professionals semi-finalist Ben Palmer, you're in for a treat each evening. What's more, every room has been furnished with bespoke British revival décor.
When is the best time to go on holiday in Torquay
Torquay is blessed by fine weather throughout summer. This is the perfect time to visit as the waters are warm and the beaches glisten. However, the period from July through August is also among the most popular times. If you can, try to time your visit in June or September for top weather without the crowds. Shoulder and low seasons can also be a dream. Spring, in particular, sees reduced crowds and often pleasurable weather. The coast becomes charming in winter with perfect walks and hikes in the country. Just be careful of strong winds and heavy rain. What's more, many services and facilities either close or have reduced operating hours in these months. Although Torquay remains spritely, smaller towns quiet down until spring.
Going on holiday in Torquay
Torquay offers convenient connections by road, rail and sea. The local train station offers direct connections to London and northern cities like Leeds and Manchester. What's more, you can also arrive by air. The closest airport is in Exeter, a short taxi cab ride away. The most convenient way to travel, however, is by car. This will give you access to prized attractions in the vicinity of Torquay. For something a little different, why not take the charming Steam Railway from Paignton? It takes in beautiful scenery on its way to Greenway House, among other Agatha Christie attractions.
Enjoy your holiday in Torquay
Torquay is an enjoyable holiday destination for all kinds of traveller. Families will find an exciting variety of daytime attractions, from fine zoos to model villages. You'll also find favourable beaches in and around Torquay, which are suited for smaller legs. Groups have much to enjoy too, from quaint waterfront pubs to lively seaside activities. You can learn to surf, kayak and sail, or simply hike across this prized "English Riviera". As for couples, Torquay is a dream. You'll be spoilt by our romantic, luxury hotels, which offer a variety of evening scenes. Take a glass of champagne on your balcony overlooking the coast or retreat to a countryside lounge.
The Voyage Privé travel expert's opinion on Torquay
Torquay has long been synonymous with glistening resorts and Victorian pleasure. Today, it's just as pretty as ever, offering sun-soaked coastal pathways and enchanting coves. Come for the beaches and serene scenery but stay for its Devonshire charm. As you explore the old town and waterfront areas, you'll discover exciting new bistros and trend-setting seafood bars.