Hawaii Honeymoon
Going on honeymoon was traditionally a time when a young newly married couple could get to know each other. In older times, couples were mostly kept apart during their courtship, and these early days of marriage were necessary for the couple to really get to know each other and, quite often, learn how to be intimate with their partner for the first time, in many cases. Today, honeymoons are much more relaxed, and most couples are intimate before the wedding day, but they still represent an important division between being a single entity and being part of a couple. Choosing where to go can be difficult: but it is never that difficult if beautiful Hawaii is on your list of possible!
Discover all our favourite honeymoon destinations
Honeymoon in Hawaii: Find the Most Luxurious and Romantic Hotels with Voyage Prive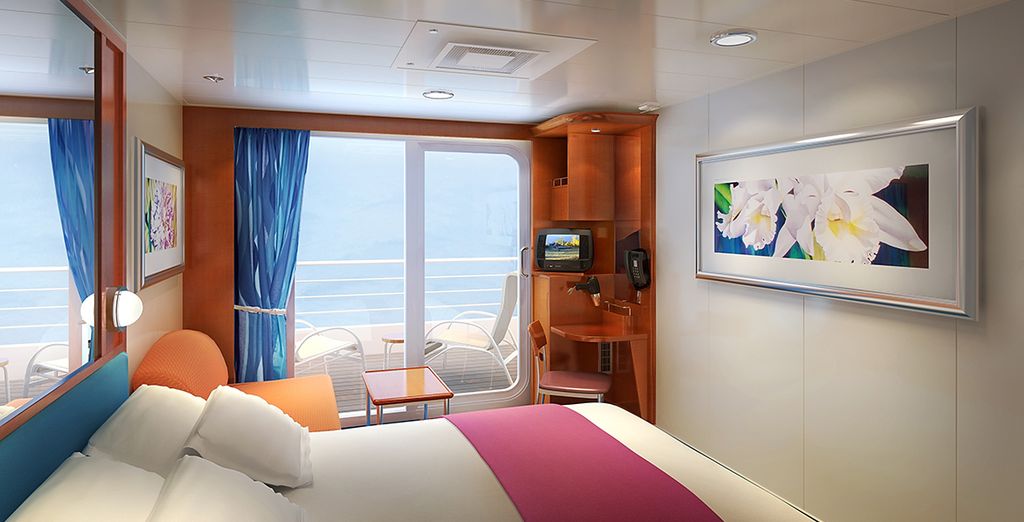 Cruises are fantastic ways to explore more of the world without needing to constantly pack and unpack your luggage. Settle into a sumptuous cabin and enjoy all the great onboard activities even as you cruise around some of Hawaii's most beautiful coastlines (and Hawaii has the world's very best coastlines) after a three-day stay in Honolulu's own Sheraton Princess Kaiulani.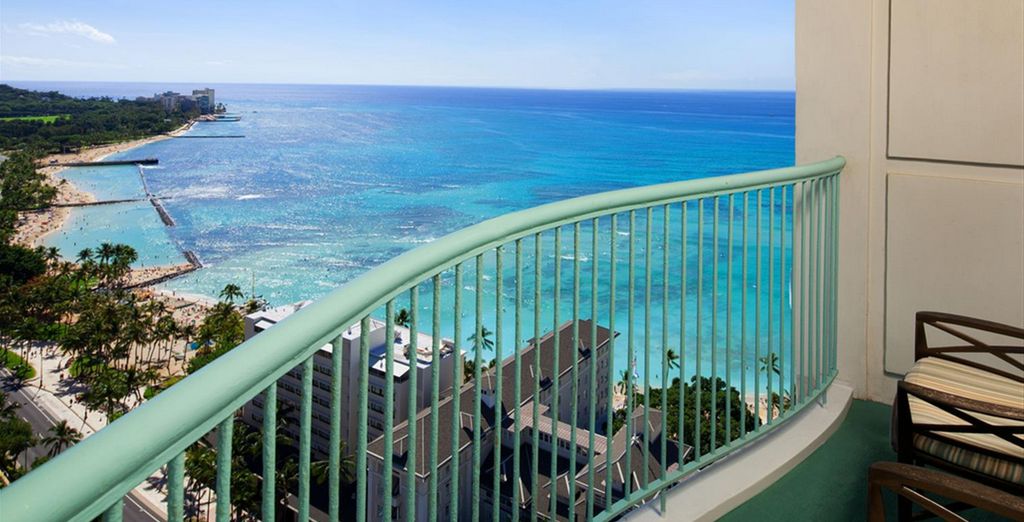 Set on the estate of the late Hawaiian royal for whom the hotel is named, this hotel is mere steps away from the stunning Waikiki Beach, you have a choice of two wonderful restaurants, an outdoor swimming pool and a fitness centre to go along with your comfortable bedroom, which is beautifully decorated and kitted out with all the modern conveniences.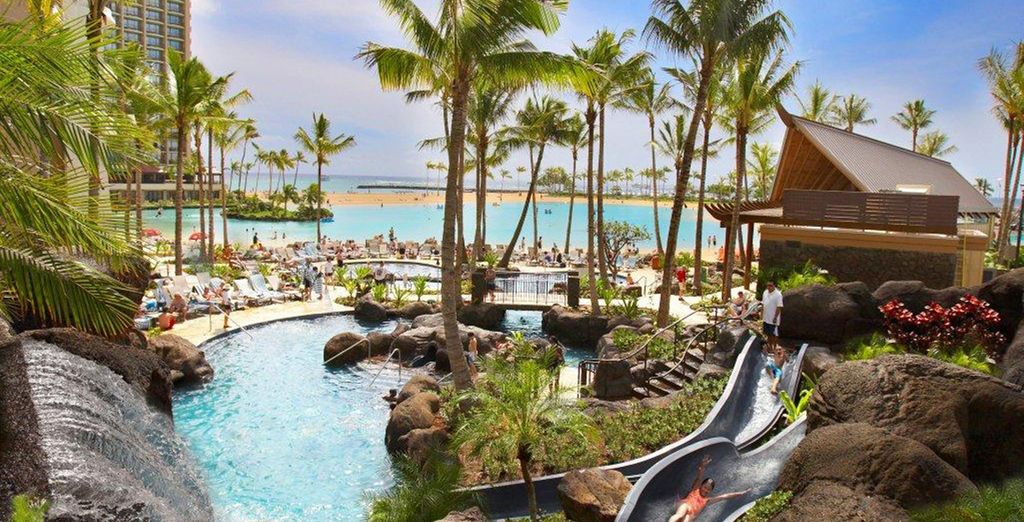 With twenty-two acres of pristine beaches near Waikiki, which is well known for being one of Hawaii's most popular and beautiful beaches. The complex features massive and beautiful bedrooms, five swimming pools and an incredible twenty restaurants or bars – so you can try a new eatery every night – and is the perfect place for your new spouse and you to get to know each other while soaking up the glorious sun, sipping on ice cold drinks and enjoying a level of hedonism that will be hard to give up!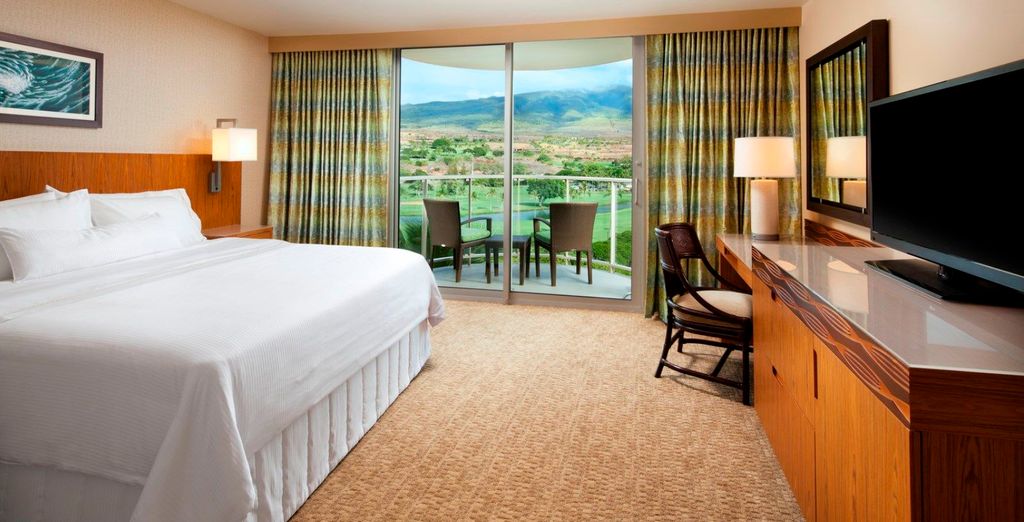 Black swans, pink flamingos and wonderfully colourful koi swim serenely in the nearby lagoon as welcoming staff slip floral leis around your necks to welcome you. The rooms are modern, beautifully decorated and well-appointed, and all have their own balconies so you can people watch or sunbathe from the privacy of your own quarters. There is an immense waterpark in the grounds where you can swim, sunbathe and try out the slides, before heading to Whaler's Village that is just a short stroll away for up-market wining, dining and shopping experiences.
Honeymoon in Hawaii: What to See and Do as a Couple to Experience the Best of Hawaii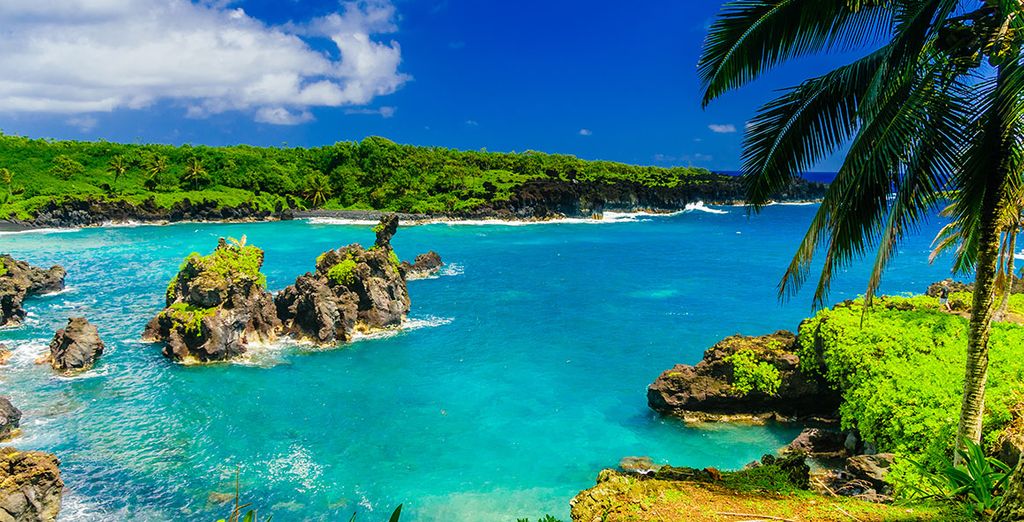 1. Luau
Enjoying a traditional Hawaiian feast, complete with fire-performers, singing, hula and other dancing and succulent traditional Hawaiian foods is an absolute must-do. Sit under warm starry skies and admire the skills of the performers as you and your partner make memories that are sure to last a lifetime. Often you will learn a tremendous amount about the history and culture of Hawaii, especially the great love stories that are moving and both romantic and sometimes tragic! Perhaps even take lessons in performing Hawaiian dances, so you can continue to express your love for each other once you return home again?
2. Swim with Dolphins
Enjoying animals in zoos and nature reserves is one thing, seeing magnificent sea creatures in their natural environment, choosing to come and interact with us is quite another. When choosing your dolphin swimming experience do ask around: some operators have a gift for finding the dolphin pods, while others make sure they get you out there early enough to have the seas to yourselves for a while. Being alone with your partner and a pod of friendly and inquisitive dolphins is a magical and once-in-a-lifetime experience that you will both treasure forever. Always bear in mind that dolphins are wild animals and should be respected – never try to touch, catch or chase a dolphin and always listen to your guide's advice.
3. Snorkel at Hanauma Bay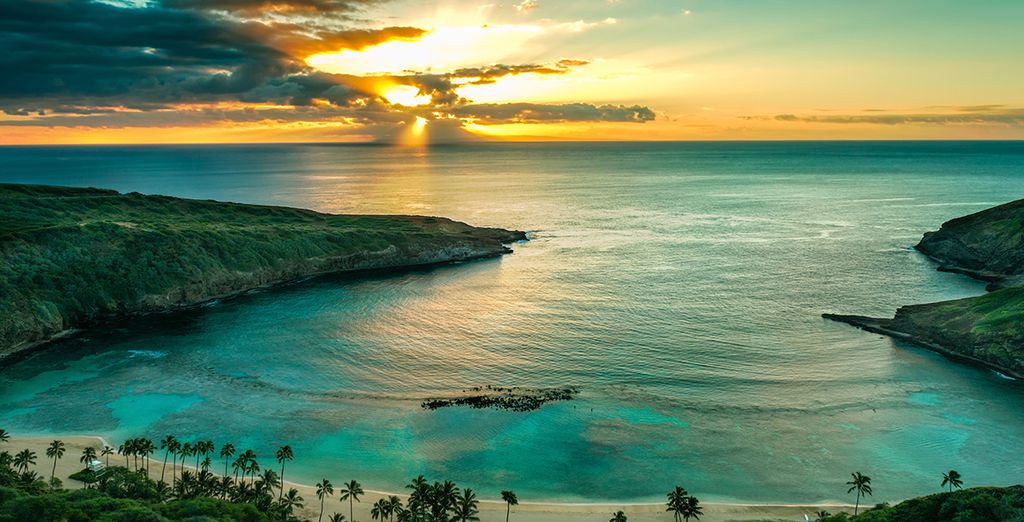 A pristine marine environment, housed inside an ancient volcanic cone, Hanauma Bay is gorgeous, and a must-see for anyone who loves swimming, snorkelling and scuba diving. Each first-time visitor is required, by law, to watch a short video explaining the importance of the site and the requirements for visitors to help to retain the purity of the site. Because the site is a protected one, any violations can be taken to be a crime, so do be sure to respect the place, even as you admire its pristine beauty. You can both enjoy a taste of this paradise while learning how to snorkel and seeing that Hawaii's supernatural beauty extends into the sea too, with sweeping white sandy floors falling away to navy and midnight blues, while colourful tropical fish flit about the swimmers, unconcerned about their proximity.
4. Kualoa Ranch
Since 1850 this fabulous ranch and nature reserve has been managed as pristine Hawaiian land with little to no development allowed on sections of it, while the rest is devoted to funding the conservation, agricultural practises and activities that enable this preservation to continue. Because of the uncluttered and primal forest foliage, the ranch has been the setting for a number of Hollywood films, the most notable of which are Jurassic Park and Jurassic World, along with Hawaii Five-O, Mighty Joe Young, Pearl Harbour and Lost amongst as many as seventy other films and shows. You can enjoy the site in a number of ways, but the best is surely riding on horseback through the natural forest. Horses tend not to scare other wildlife the way people walking or driving do, and often you will have wonderful wildlife encounters from the back of a horse that would simply not happen otherwise. Do not worry as you admire the unique flora and fauna of the ranch – the film crews made sure that they rounded up all the dinosaurs when they were packing up the set!
5. Take a Moment and Watch the Sunset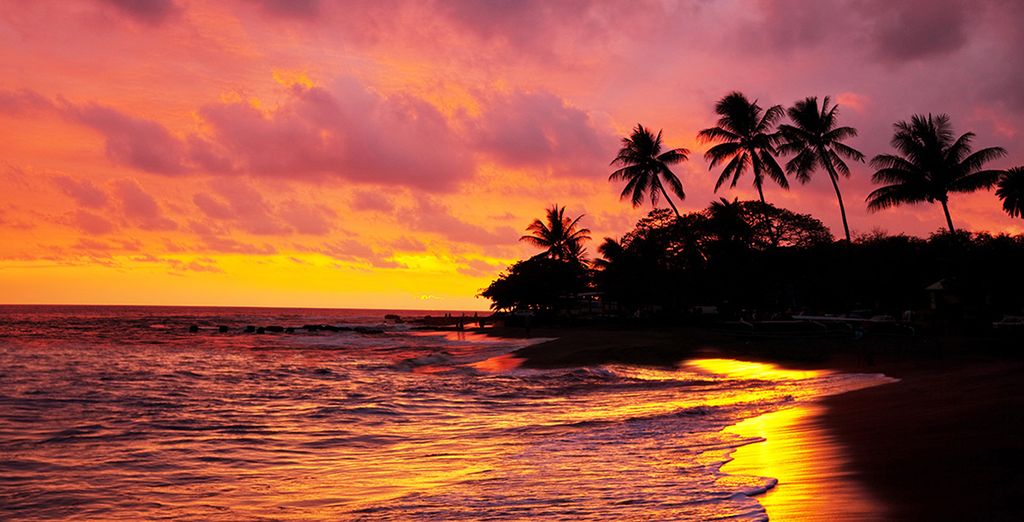 Just as the weather is always worth a mention in Britain, for being so unique and changeable, so too is the Hawaiian sunset. You may have witnessed a beautiful sunset or two in your time, but you have not experienced the full wonders of the sun sliding over the horizon until you have witnessed a Hawaiian sunset in person, not filtered through the lens of a mobile phone camera! There is something in the clear air that makes the transition from full daylight into a palette of reds, oranges and yellows that flame into pinks, mauves and purples as the sun goes down, taking the daylight with it until you are left, breathless and awed, in full velvety darkness as the stars sparkle into life. Sharing such a moment with your new partner can be very moving and memorable: the perfect way to relax after a busy day sight-seeing, either over a delicious meal, a bottle of wine, or simply sitting on the beach or your private balcony, before enjoying the best of Hawaiian nightlife.
Honeymoon in Hawaii: Essential Information to Plan Your Getaway
With a temperature range of 26°C to 32°C, you can visit Hawaii at almost any time of the year and be sure of warm temperatures. However, there can be a lot of rain in some parts of Hawaii – the average annual rainfall varies from 8 inches to a massive 404 inches – and the rain tends to be spread fairly evenly throughout the year. Hurricane season runs between June and November, with storms propagating off the Mexican coast and swooping across the sea, occasionally brushing past Hawaii. Often, they will blow past Hawaii, without any ill effects. The best surf, for couples who love to windsurf, can be found in the winter months, between November and February, while the hottest months are May, June, July and August, with temperatures regularly exceeding 30°C.
The best months to go are April/ May and September/ October as these times tend to enjoy low humidity, good temperatures and reduced crowds.
Make sure you plan your activities before you book your Hawaii honeymoon, and ensure that you are both prepared to deal with the heat and possible humidity – although the latter is worst early in the day, reducing as it gets hotter later on, so it tends to remain within comfortable levels.
What to Pack for a Honeymoon in Hawaii?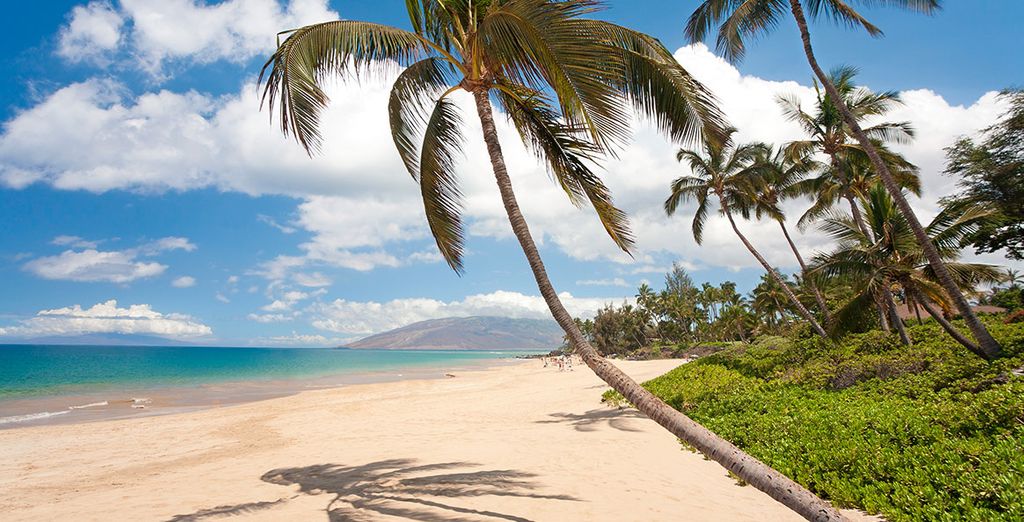 Swim suits – multiple – are a must as you will probably spend a great deal of time in the pool, on the beach or in the sea, and you will mostly be too hot to wear very much! Cool layers are suggested for when you are dining out or attending more formal events.
Protect your eyes from the sun and from the dazzle off the water – snow-blindness is a painful condition when your eyes are essentially burned by the reflection of the sun bouncing off the sea (or snow, for which the condition is named). As well as hurting a lot, you may suffer from temporary blindness – similar to the effect suffered when you look at a bright light for too long. Good quality sunglasses will stave this condition off, as well as protecting your eyes from the harmful UVA and UVB rays that can cause long-term damage.
Sun cream is a must to keep your skin healthy and moisturised, protected from burning, and maintaining that enviable holiday tan for as long as possible. Apply the lotion at the beginning of the day, and repeat applications every two hours, or whenever you go into the water. Try to find reef-friendly sun cream, so that you will not harm any of the marine life that make Hawaii such an attractive destination to visit.
Getting To and Around Hawaii
Hawaii is almost 2,500 miles west of California, and sits in the middle of the ocean. Despite this relative isolation, there are two ways to reach the island archipelago: flying or sailing.
Most international airports will service one of Hawaii's three international airports, and you can easily travel from whichever airport you fly into, to one of the smaller regional airports that carry Hawaiians from one island to another.
Many cruise lines visit Hawaii too: some as the ultimate destination, others on their way across the ocean. Voyage Prive offers a great number of cruises, many combined with hotel stays at either end of the cruise: make sure you check out the deals on offer by becoming a Voyage Prive member and signing up for alerts for Hawaii cruise deals to take advantage of fantastic discounts, upgrades and extras.
Practical Advice for a Honeymoon in Hawaii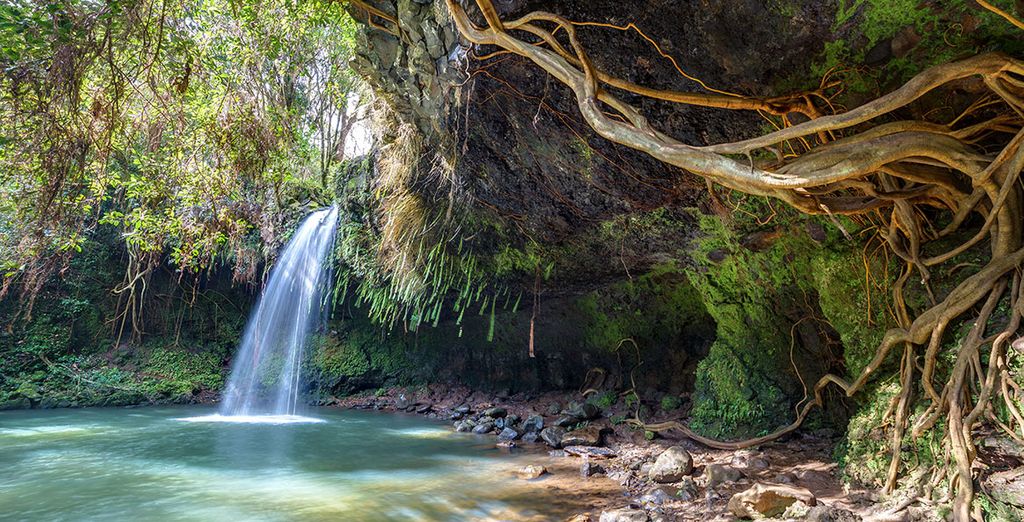 Do not forget that Hawaii is an American state, and as such you will need an ESTA (a visa-waiver agreement that people from the UK can use to expedite and ease their travel to the USA) before you go. Booking an ESTA is done entirely online, and will take a couple of weeks to be approved.
The local people love to welcome visitors, as many of them work in the tourist industry and they appreciate the boost to the economy that visitors bring. Honeymooners are especially welcomed, so do not be coy about mentioning your recent nuptials: it may get you a complimentary drink or two – or simply the congratulations of those around you!
As always, with any country, do be respectful of ancient sites and customs, and leave any remote spot as untouched as possible so the islands remain beautiful and welcoming for other young lovers.
Finally, have a wonderful time! Your Hawaii honeymoon is a wonderful life-affirming event, in a stunningly beautiful place, and you and your new husband or wife should enjoy every moment of your time in the sunshine!