Travel Guide to Venezuela
A unique, beautiful and exotic slice of South American culture, Venezuela is host to some of the most stunning landscapes in the world, as well as some excellent beaches and masses of flora and fauna that make this country a number-one destination for many holiday goers.
Set on the northern coast and known for its luxurious island getaways in the Caribbean sea, this destination is the perfect place to enjoy the tropics in style, with a wide variety of different options available for visits, from all-inclusive resorts to five-star accommodation.
The top 10 things to see in Venezuela :
1. Cayo de Agua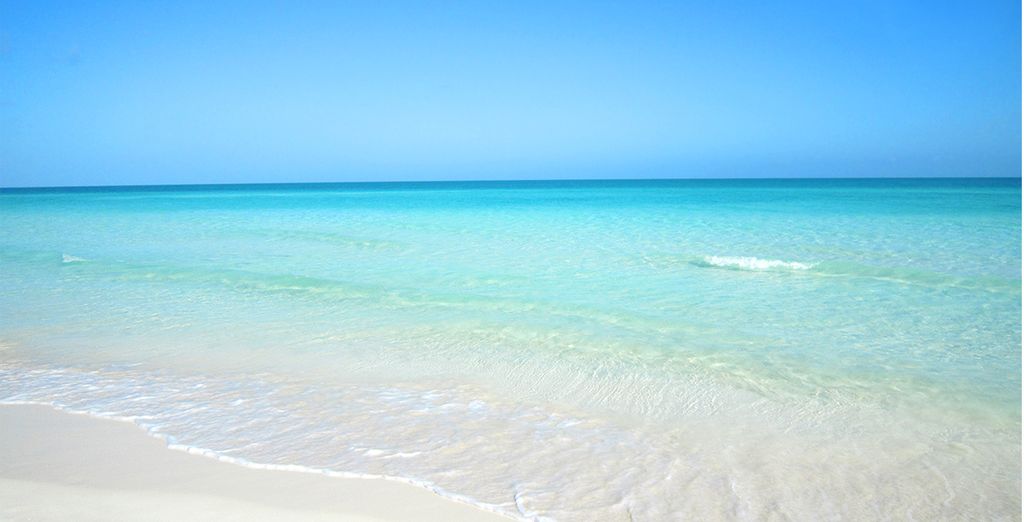 Known by locals and visitors alike as a 'paradise island', Cayo de Aqua features beautiful white sand beaches and clear blue seas, making it the perfect destination for those who prefer to spend their holidays sunning themselves on the shoreline.
2. Angel Falls
A breathtaking natural phenomenon, Angel Falls is not an attraction to miss for those travelling to Venezuela. Many times larger than Niagra Falls, this waterfall is visible from miles away, and accessible either by plane or by hiking.
3. La Gran Sabana
Another unique landscape within Venezuela's borders, La Gran Sabana is a natural park with a difference, thanks to the vast plains and unique-looking tabletop mountains dotted around the park itself.
4. Colonia Tovar
Unlike the rest of Venezuela's Spanish-inspired architecture, Colonia Tovar pulls its roots from Germanic history and style, even featuring its own version of Oktoberfest hundreds of miles from the birthplace of the event.
5. Santa Ana de Coro
Set on the outskirts of Venezuela's sole desert, this town is the perfect base from which to explore the shifting sands and unique vistas of the expanse of orange-coloured sand.
6. Merida
For beautiful panoramic views, Merida is the place to go. The ideal location for budding photographers and thrill-seekers alike, the view from this tourist hotspot is one not to be missed on your visit to Venezuela.
7. Orinoco Delta
Featuring yet another unique environment within the borders of Venezuela, the Orinoco Delta is worlds away from the mountains or deserts the country features. Enjoy guided tours into largely untouched wilderness with the chance to see wildlife as well as the Waroo Indians in their local villages.
8. Roraima
Featuring some of the most unique flora and fauna in the world, this ancient landscape inspired the works of Conan Doyle, and it's easy to see why. Some of the world's oldest rock formations and fossils can be found here.
9. Isla Margharita
An island bathed in sunshine, for those looking for a slower pace for their visit to Venezuela, Isla Margharita is the place to go. Featuring beaches, bars and shopping, there's something for everyone.
10. Relampago del Catatumbo
Known as the 'everlasting lightning storm', this natural phenomenon is a must for tourists. For up to ten hours a day, 150 or so days of the year, the sky is filled with lightning over this lake; something you can't experience anywhere else in the world.
When to visit Venezuela ?
Due to its prime location in South America, Venezuela is the ideal country to travel to for sun worshippers, with many of its beaches and islands soaking up at least eight hours of sun every day.
Due to some unrest and issues within the borders of the country, Venezuela is recommended for the more seasoned and savvy traveller, and less so for families with children. However, this is only a temporary concern, and outside of difficult times, Venezuela is ideal year-round for holidaymakers or all types.
How to get to Venezuela ?
The best way to travel to Venezuela is via one of the country's many airports, allowing more convenient and quick access to your location. Hire cars and taxis are also available, though less recommended due to the current issues arising within the country. Travelling close to the Venezuela/Brazil or Colombia border is also currently not recommended.
A passport is required to travel to Venezuela, and in addition, children will be required to travel with both parents in some cases. Travellers from certain countries will also require visas in order to enter Venezuela.
It's important to check ahead of time that your chosen airport is currently safe and suitable to travel to.
Which hotel to choose during your travel in Venezuela ?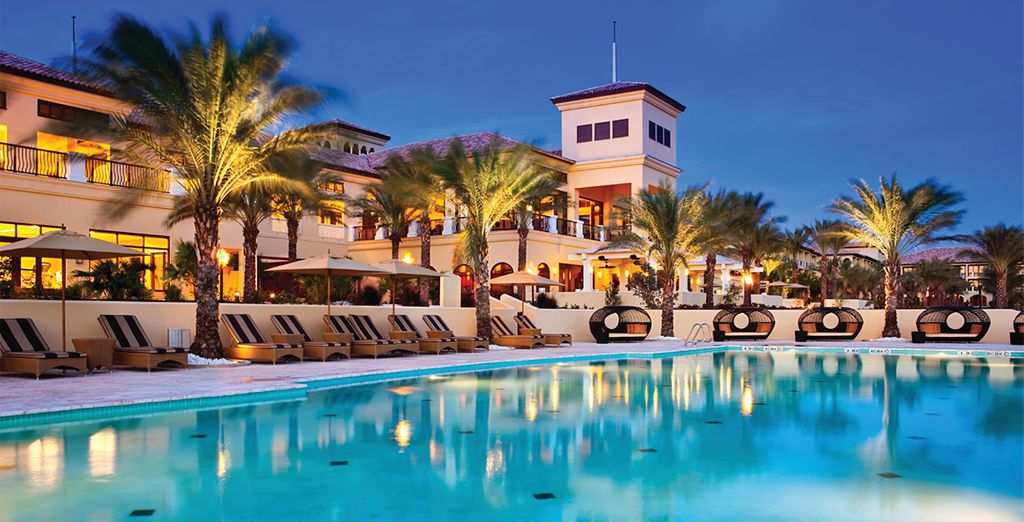 Offering a unique Caribbean island experience to holiday goers, the Santa Barbara Beach & Golf Resort is the ideal place to unwind, relax and work on your golf swing in comfort and privacy. Featuring a private beach, luxury spa and five-star accommodation, there's little not to love above this prime holiday spot.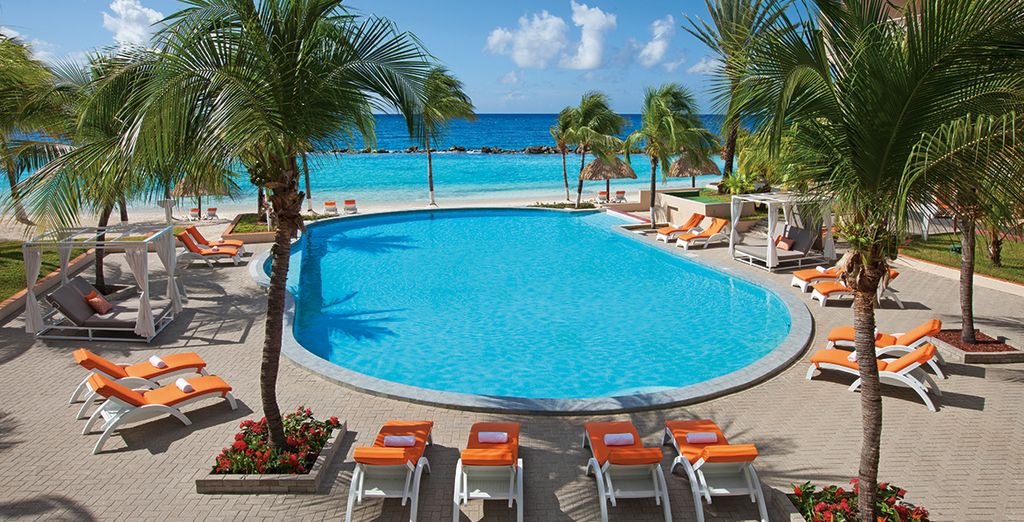 A stunning resort with a family-friendly atmosphere, this all-inclusive four-star destination is ideal to enjoy the distinctly Caribbean atmosphere of Curacoa. Enjoy the tropical atmosphere, explore the villages and experience local cuisines – or take a spin at the roulette wheel for those that way inclined.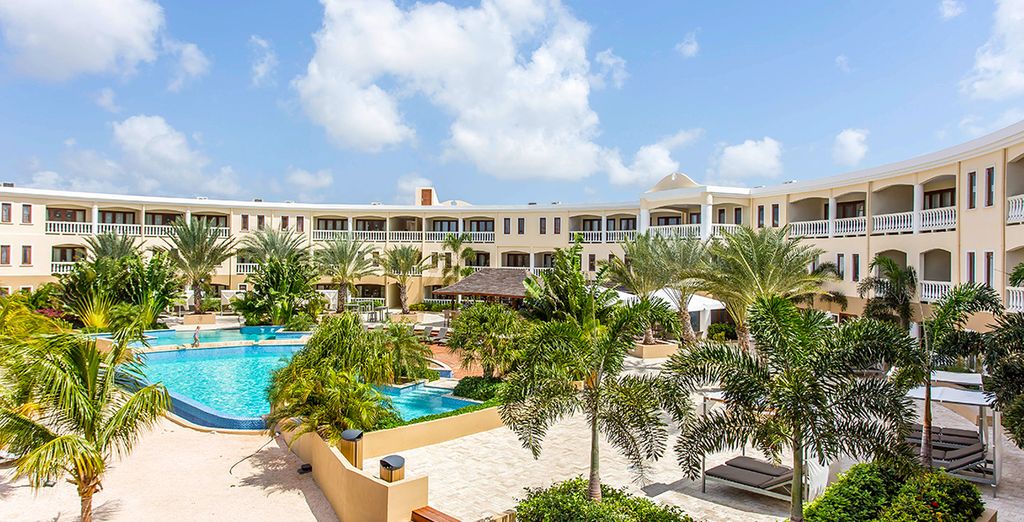 A popular holiday destination, the Acoya Curacao Resort provides luxurious four-star comfort while offering you access to this unique and beautiful Caribbean island. Enjoy white-sand beaches, a rainbow of seabeds and intriguing local culture as a couple or a family.
The culture of Venezuela
A vibrant, exotic and passionate culture, historically Venezuela and its surrounding islands have been the home of many festivals and events, as well as some genuinely unique local customs and ceremonies.
Due to the current concerns with the borders of Venezuela, holidaymakers might find it better to take a step back from local life to enjoy all the country has to offer, from fantastic flora and fauna to stunning national parks and landscapes.
Venezuela's Caribbean islands, meanwhile, offer a more relaxed pace of life, with islands such as Curacao featuring as a popular destination for those looking for a slower pace when it comes to their holiday activities.
Relaxed watersports, calm beaches and beautiful resorts all feature along the coastlines of Venezuela's most famous islands.
Venezuela map
Our practical advice to travel to Venezuela
Because of Venezuela's unique South American location, it's essential to pack accordingly when it comes to clothing and sun wear. Ensure you keep your sun cream topped up, and opt for light and bright clothing to ensure you can weather the climate, even at its hottest.
Of course, swimwear and beach clothing are also recommended to enjoy the many white-sand beaches Venezuela has to offer. Hiking shoes and suitable clothing are also a must for those looking to explore the more rugged parts of the country's landscapes.
What to bring back from Venezuela ?
With so many sights to see and things to do in Venezuela's vast borders, one of the best things you can bring back with you is stunning photographs of some of the country's best landscapes, from the panoramic Merida to the unique Angel Falls. Carrying a camera or a good quality smartphone with you can provide all you need.
Many of Venezuela's more tourist-centric islands also feature a variety of different gift shops and tourist spots, where gifts and souvenirs can be purchased during your visit to the islands and the country beyond.
What currency to use?
Since August 2018, the main currency of Venezuela is the bolívar soberano. It's recommended that you trade your currency before flying in order to get the best possible rates. It's also advisable to not carry around a large amount of currency with you within the country, and instead to make use of the safe services within your hotel or resort.
What is the time difference ?
The UK is four hours ahead of Venezuela, and the country has a timezone known as VET. As such, visitors to the country may experience some mild jet-lag following travel as a result of this time difference, and it may take a few days to revert to the correct time zone upon return.
What language is spoken in Venezuela
The main language spoken in Venezuela is Spanish, though in some of the more tourist-centric areas, locals may also be able to speak English. The majority of information and signage will also be in Spanish both on the mainland and the islands surrounding it.
What to pack for your holiday in Venezuela ?
For any holiday to a warmer and more humid climate, it's vital to ensure you've packed clothes suitable for the heat – as well as some warmer layers for the evening. Items like insect-repelling spray or even protective clothing may also be required if you're planning on hiking or taking walking tours.
Though items like sun cream will be available locally, packing some with you will likely offer better value for money and ensure that younger holidaymakers are kept safe from the hotter temperatures.
How long to stay ?
A large and varied country, the degree to which you want to explore Venezuela will determine how long the best stay for you would be. For those who want to see all the sights the country has to offer, a 2-3 week visit might be the best choice. For those who prefer relaxing by the pool or sunning themselves on the beach, a one-week stay will be plenty.
Restaurants on site
Venezuela offers a wide range of local cuisines and restaurants to try, particularly along the more tourist-focused coats and islands. Many resorts will also include in-house eateries or food options along with the price of your stay.
Family activities, for teenagers, children, babies
Due to the current issues surrounding travel to Venezuela, this destination may not be the ideal choice for those travelling with younger children. However, when it comes to older children and teenagers, the resorts themselves carry plenty of activities and things to do in a safe environment that's suitable for all.
Venezuela: What travel budget to plan?
Venezuela is currently undergoing large economic changes, with hyperinflation only now being addressed within the country. As such, the translation of UK currency to Venezuela can vary wildly, depending on when you go and what part of the country you visit.
Many travellers may find that a lot of what they want to do in Venezuela can be done on a small budget, while tourist-led activities such as resorts and island-based entertainment may be costlier. It's important to check on the current currency conversions and costs before travelling to ensure you're taking enough money with you to do all you want to.
Environment
A completely diverse and unique environment, Venezuela features everything from arid deserts to lush forests, ancient stone formations to modern white-sand beaches. With so many contrasts in landscape, there's something to see and do for everyone visiting the country. A wide range of flora and fauna lives within Venezuela's many different environments.
One thing that can always be relied on in Venezuela is the heat, with high temperatures maintained year-round that make the country suitable to visit any time of the year. For those who enjoy the heat, Venezuela has an environment that you'll love.
Additional practical information
Due in part to its current economic environment and higher level of crime in some areas, before you travel to Venezuela it's important to follow the government-provided safety advice and information in order to travel safely. Following that information can ensure that your holiday is the best it possibly can be. This includes guidance on anything from requirements for entering the country through to places that are safe to visit.
Though there are some risks involved in travelling to some regions of Venezuela, the famous Caribbean islands off of its coast are considered far more traveller-friendly, and suitable for those visiting the country for holiday purposes. Holidaying to Venezuela can be a fantastic experience, but being prepared ensures your holiday is risk-free too.
Visit all our travel guides and learn more about Cuba or Panama !