City Breaks in Vienna : Tips to plan your next trip
Looking for a City Break Deals to Vienna ? ⭐ Enjoy Luxury Accommodation up to -70% to discover a Beautiful, Modern but yet Traditional City ✅.
City Breaks in Vienna : Five Things to See and Do
1. Prater Amusement Park
Correctly named the Wurstelprater Amusement Park, but affectionately shortened to Prater, this park was set aside for public enjoyment by the Emperor Joseph II in April 1766. Such amusements over time included coffee shops, exhibition spaces and funfair rides. At present, the most distinctive feature of the is the immense Ferris Wheel which stands tall on the skyline.
2. Sigmund Freud Museum
Freud's home for almost fifty years, until he fled to London in 1938 to avoid Nazi scrutiny given his Jewish ancestry, this building was newly built when Freud moved in, in 1891. The building stands as testament to Freud the psychologist as well as Freud the man, husband and father, with a vast collection of papers, artworks and photographs. An absorbing and fascinating glimpse into the life of a man absorbed and fascinated by us!
3. Imperial Treasury at La Hofburg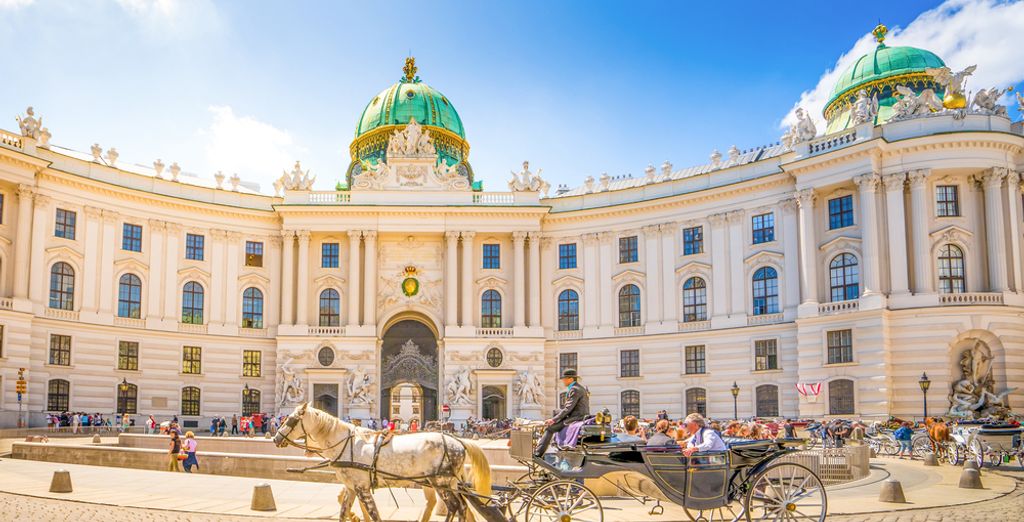 Housed in the 13th century Hapsburg home, Hofburg Palace, this treasury is filled with a thousand years of royal and ecclesiastical treasures, ranging from the orb and sceptre of Austrian royalty to the Imperial Crown of the Holy Roman Empire with crowns, jewels, staffs and so much more – they even have a narwhal tooth which was believed to be a unicorn's horn! The rest of the palace is equally filled with historical wonders, so do set aside a good amount of time to explore it all.
4. The Vienna Naschmarkt
The name comes from the wood of the ash tree, from which milk bottles used to be made: these were sold on this location and Naschmarkt is a corruption from the German Ash Market. From these slightly obscure beginnings, the market soon became the place for fresh fruit and vegetables to be sold, and has grown over time to include all types of food from all over the world. It runs to nearly a mile long, and now sells clothing and accessories as well as every kind of food under the sun.
5. Schonbrunn Palace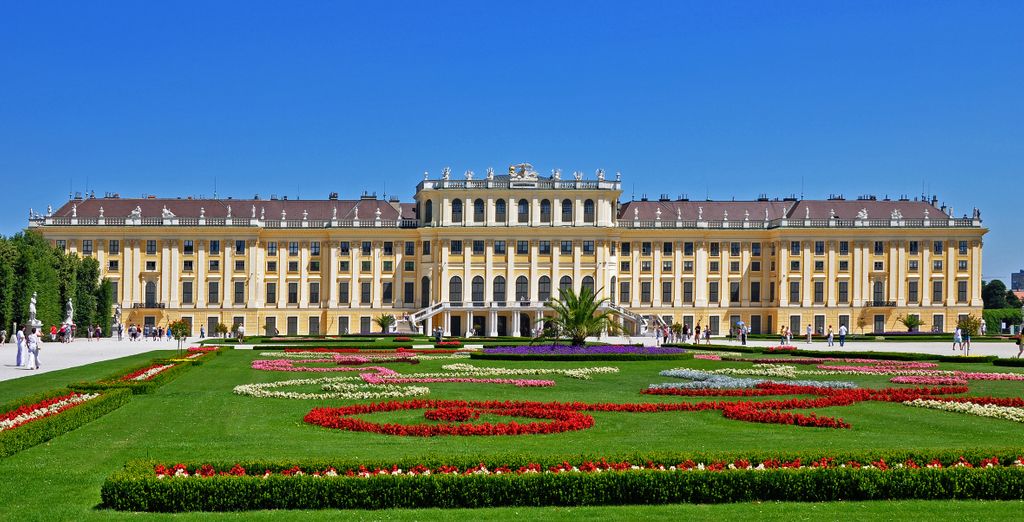 Boasting 1,441 rooms, this gorgeous sunny building used to be the main summer residence of the ruling Hapsburgs. The rooms are exquisitely appointed and the gardens are beautifully maintained and feature a number of important sculptures. Spend a day here and you will still have plenty to interest you by the time you need to return to your hotel!
The Best Hotels for a Vienna City Break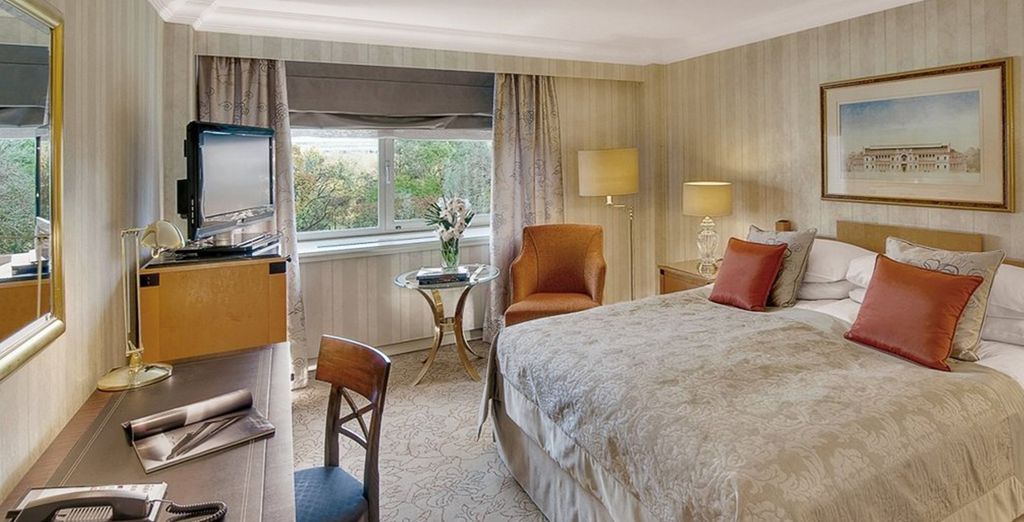 Prepare yourself for your city break explorations with pampering spa treatments, international standard cuisine and coffee and Viennese patisserie before heading out to admire the sights. This is easy, as the hotel is right in the heart of Vienna, within mere minutes' walk of many of the iconic sights of the city.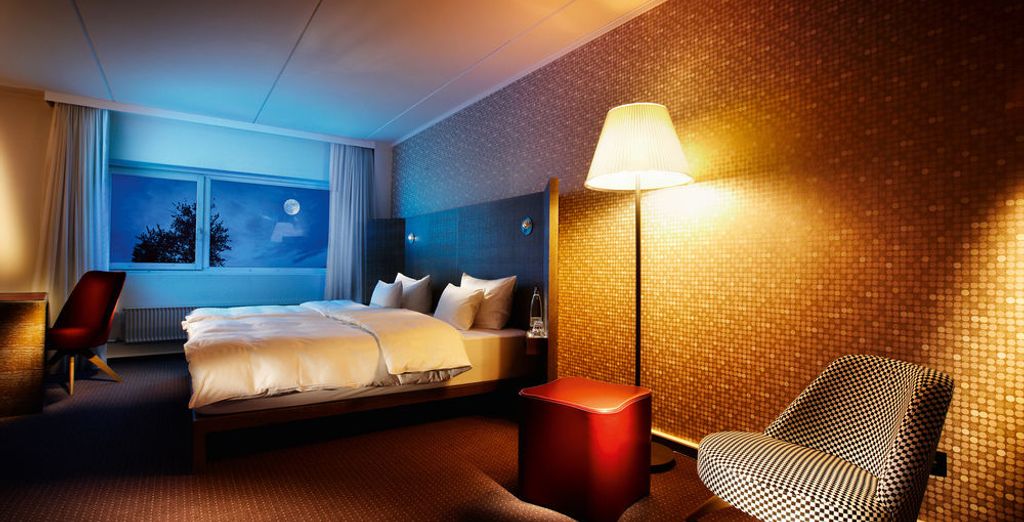 A sleek and modern hotel in the heart of uber-cool Vienna, this hotel is bang on trend while never losing sight of their guests' comfort and satisfaction. Exploring a little further afield, you will soon find even more Viennese treasures, all within a mere half-hour walk from the hotel – but you will find it hard to tear yourself away from the modern interior that boasts a fitness centre and sauna alongside billiards and a library. With a fabulous bar to try out some Austrian beers, unique dishes in the onsite restaurant, and a laid back lounge in which you can make friends and people-watch, you would not tire of spending much of city break inside the hotel!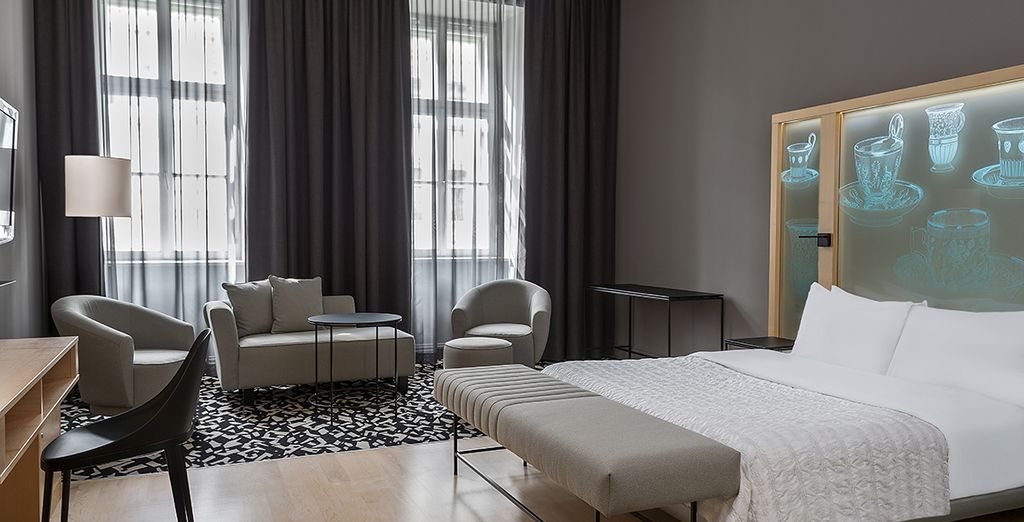 The beauty of this five-star hotel's exterior passes almost unremarked in its location right in the heart of beautiful and historic Vienna, mere steps from the Vienna State Opera House and the Museumsquartier. The interior is similarly sumptuous, with modern up-to-date décor, all the conveniences, a superb restaurant and a spa and swimming pool where you can unwind after your touristy exertions.
Plan Your City Break in Vienna
Vienna is a welcoming city at all times of the year, with long warm summers and dry but occasionally cold winters. Visitors come year round, with many activities and attractions ongoing in almost every month.
The best time of year to go to Vienna
May to April and September to October are perfect months in Vienna, with mild temperate weather and few extremes of either heat or cold. Visiting in summertime allows you to make the most of the outdoor pools and the city itself which looks even better under a sunshine sky, while visiting at Christmas offers the hope of a fairy tale Christmas with sprinklings of snow, twinkling coloured lights and wonderful products for sale at the local Christmas markets.
Getting to your Vienna city break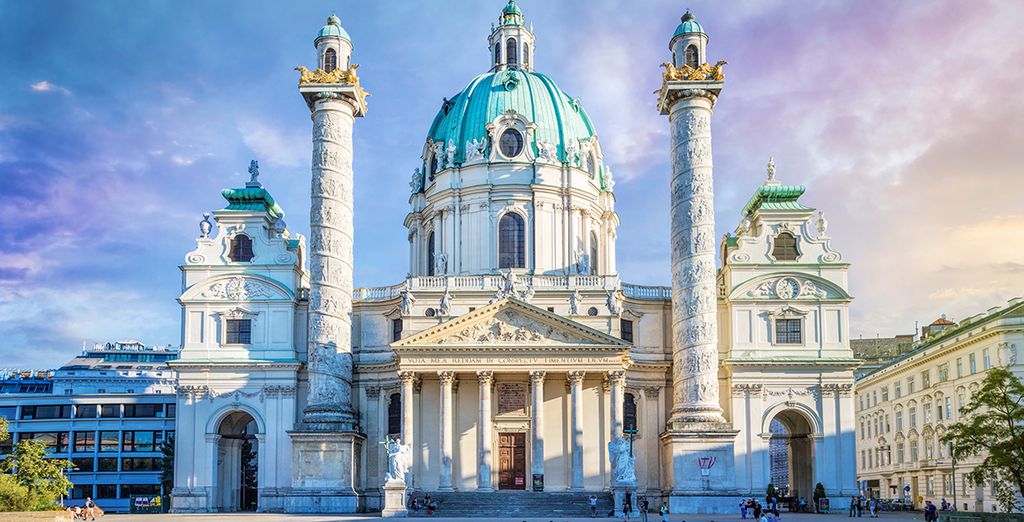 Roads serve Austria very well, and the trains are reliable, clean and comfortable. Bus and coaches also service the area, and, of course, you can always fly into Vienna International Airport, a mere fourteen miles or so out of the city.
Where to eat? The best districts and restaurants
While almost every street boasts a café, coffee shop or restaurant, the 5th District, Margareten boasts a range of especially fine foodie outlets. Eat your way along the streets, or pick and choose on instinct as you explore the area. Likewise, the 7th District, Neubau District has a wonderful range of restaurants, such as Erich and Ulrich which are sister restaurants in friendly but delicious competition for your favour. Neubau also boasts a wonderful offering of small independent boutiques and shops where you can find unique, one of a kind products.
Nightlife in Vienna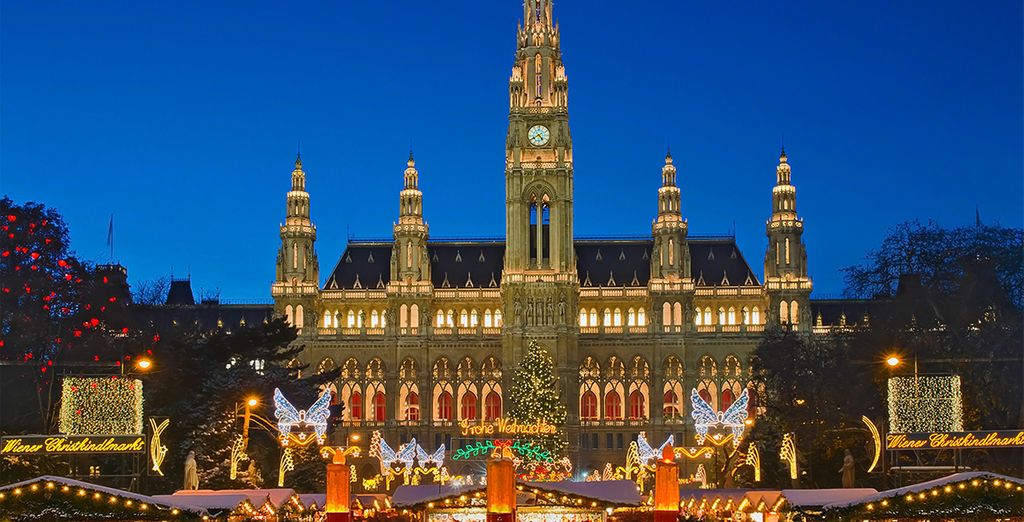 While neighbouring Germany has a thriving nightlife, Vienna has something of a reputation for being a little more tame. However, there are plenty of places to let your hair down, from thriving nightclubs – including some that double as sleepy pubs during the day, such as Elektro Gonner – to canal-side recreation spaces along Donau Kanal where you can watch people, enjoy festivals and listen to live music.
Our Practical Advice for a Vienna City Break
If you venture out and about in Vienna, be sure to buy your ticket before you travel – there is no payment facility on the public transport: but it is not free! You could get a hefty fine if you travel without paying!
What to pack for a city break in Vienna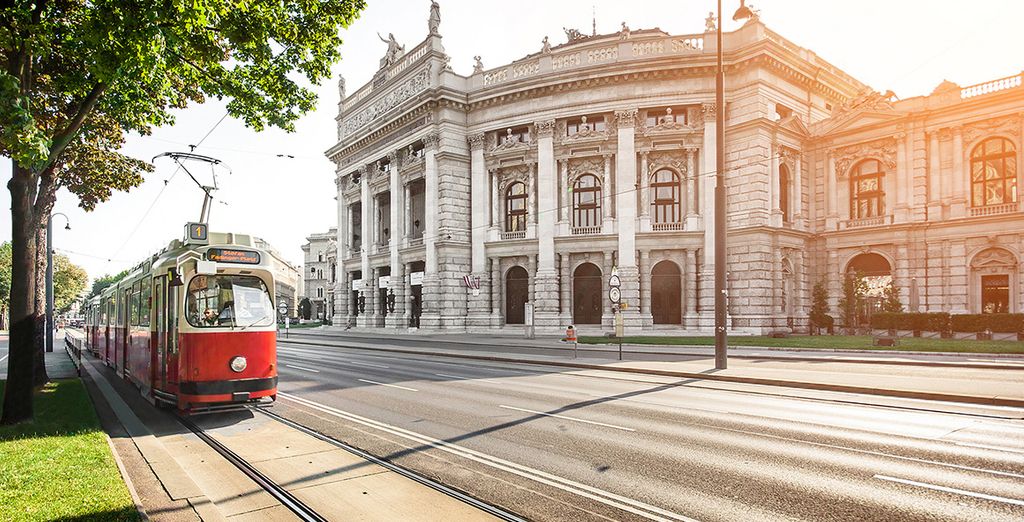 Pack according to your plans and the time of year. Late midsummer (around July) is when the most rain is expected, while early January boasts the least. Bring a camera (or your phone) to snap some wonderful photos, and some comfortable walking shoes so you can explore the city without any discomfort.
What budget to plan
Vienna is Austria's capital and the largest city – almost disproportionately so – and as such is not the cheapest place to visit. It is cheaper than London by a small margin and, like London, it is possible to explore Vienna cheaply if you are a student or on a very low budget. However, to get the best of the city, bring at least a hundred euros per person per day, and you should be able to enjoy every Viennese that appeals to you!
Useful information before going to Vienna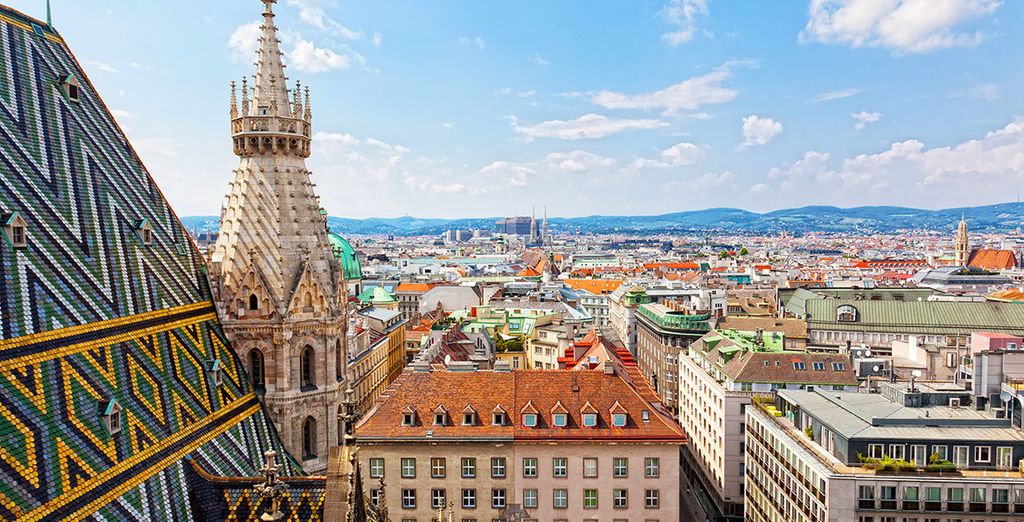 Vienna is a beautiful city and their tradition of culture has continued into modern practice. The city that gave us Mozart's beautiful sounds also gave the world EDM, and artists in all media give Vienna a vibrant cutting edge atmosphere that is enlivening and exciting.