The Top 5 Hotels in Lanzarote



Table of contents
Find the Perfect Hotel in Lanzarote with our TOP 5 of the Best Hotels ! ⭐ Choose your favorite one and book now to save up to -70% 🏷️.
Our best hotels in Lanzarote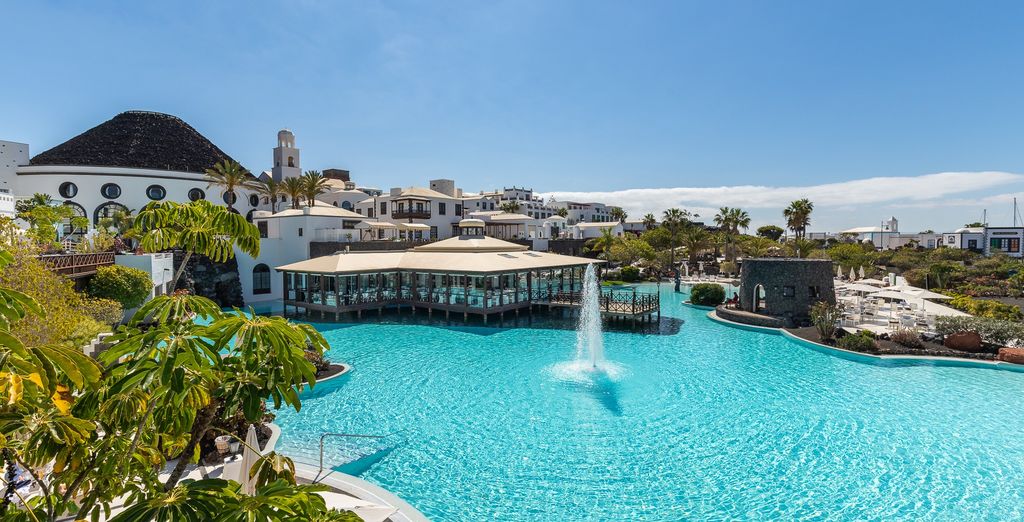 The Hotel The Volcan Lanzarote is located just moments from the bustling Rubicon Marina on Lanzarote's south west coast. Boasting fantastic children's facilities as well as the adults-only haven of Club Volcan, this stunning 5 star resort is ideal for both family holidays and luxurious getaways. The hotel offers an a la carte restaurant, buffet restaurant, and three distinct bars for relaxing in the evenings.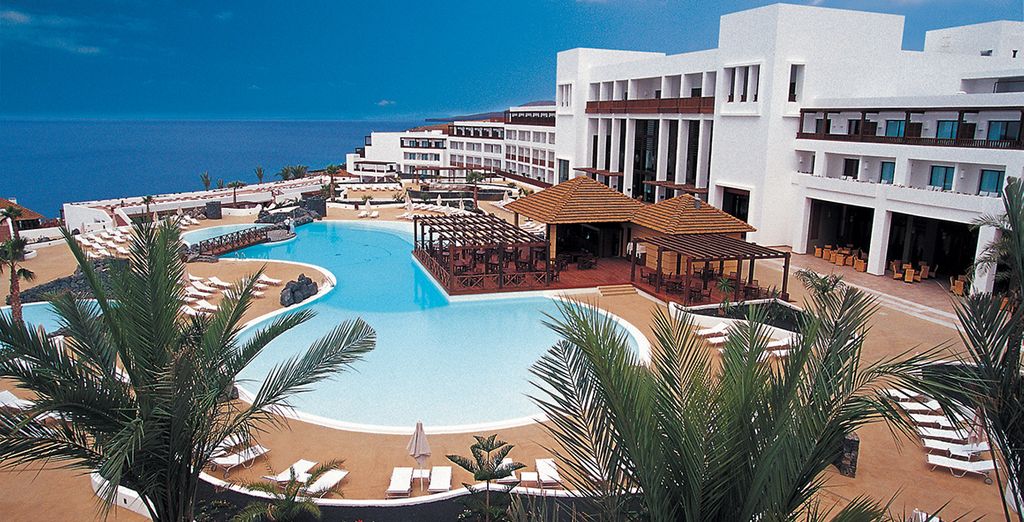 The Hesperia Lanzarote is located on Lanzarote's south coast in the small town of Puerto Calero. An adults-only resort, this 5 star hotel offers stunning ocean views and is perfect for a romantic holiday for two, nestled amongst idyllic, serene natural landscapes yet only moments from lively Puerto del Carmen. The hotel includes 3 restaurants, 5 bars, and an English-inspired cafe serving up quaint afternoon tea.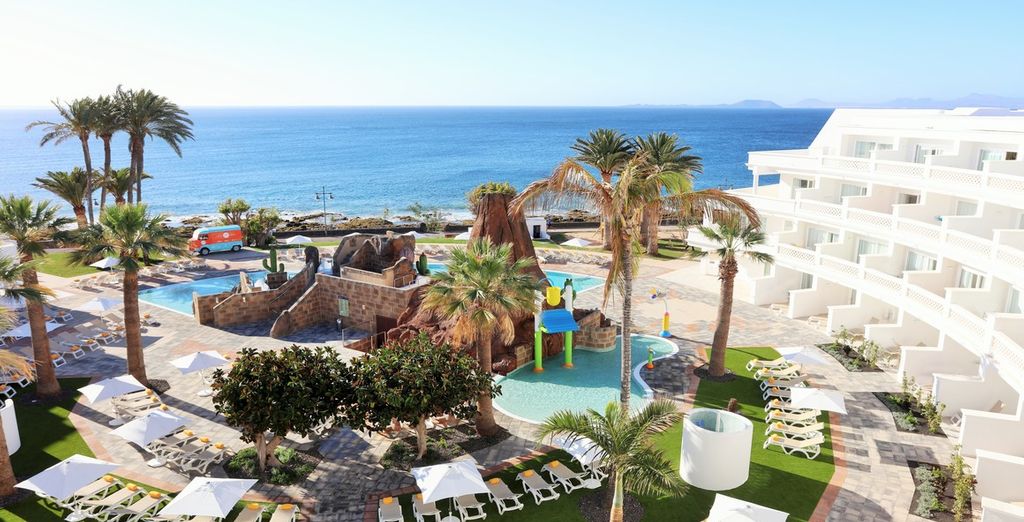 The Iberostar Lanzarote Park holds a prime location just minutes from Lanzarote's famous Playa Blanca beachfront. It's known for its '3 rings' which represent the three aspects of the resort: the entertaining children's area, the exclusive over 16s area, and the luxurious SPA Sensations relaxation zone. On-site restaurants serve up healthy Canarian cuisine, and the hotel can also arrange for local outdoor activities.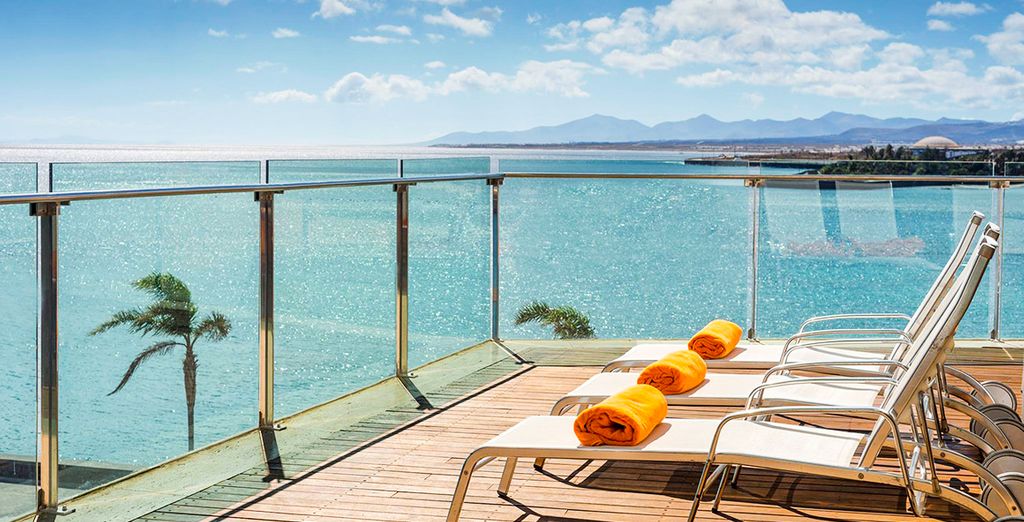 The Arrecife Gran Hotel & Spa is located on the El Reducto beachfront, right in the heart of Lanzarote's historic city of Arrecife. With spectacular views across to Islote Fermina, this 5 star resort is one of the best on the island, offering top restaurants, opulent rooms and suites, and the pampering Aquaplus Spa. The hotel boasts a concert and events calendar all through the year, with live music and entertainment.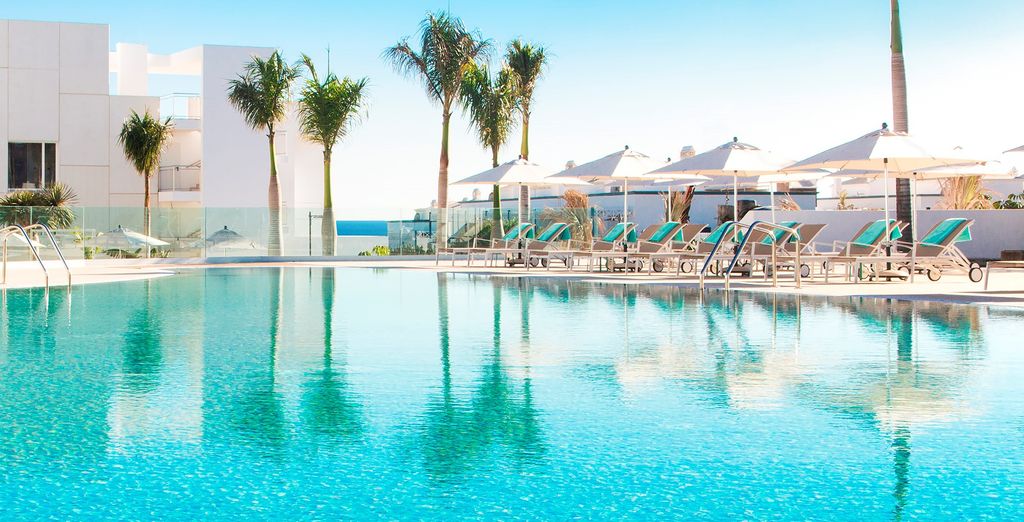 The Hotel Lava Beach is located on the south coast of Lanzarote, nestled between Arrecife and Puerto del Carmen. A part of the Hibiscus Hotels collection, this 5 star resort offers direct access to the stunning Los Pocillos beachfront and is home to a cosy spa with Turkish baths, jacuzzi, sauna, and ice fountain, as well as a Mediterranean-inspired restaurant serving up a range of Canarian and international cuisine.
What services will you find in our hotels to Lanzarote?
Many 5 star hotels in Lanzarote offer:
An outdoor swimming pool
Children's clubs and activities (excluding adults-only resorts)
24-hour reception
On-site a la carte and buffet restaurants
Bars and lounges
WiFi (free and paid options)
Sun loungers, pool towels, and umbrellas
Evening entertainment
Spa services
Adult-only zones
Sporting activities
Hotel rental offers in Lanzarote convenient for all kinds of travel
As one of the most diverse of the Canary Islands, Lanzarote is a popular holiday destination for all kinds of travel. The family-friendly 5 star resorts across the island offer a wide range of children's activities for kids of all ages, making Lanzarote a great place for family getaways, while the luxurious adults-only resorts and exclusive over 16s areas also make the island ideal for romantic breaks with a loved one. Lanzarote is home to some of the most stunning natural landscapes in all of Spain, so many hotels do offer cycle and watersports equipment hire, allowing guests to make the most of the surroundings.
The range of hotels we offer in Lanzarote
Lanzarote is an island with stunning coastlines and spectacular views in every direction, which is why we've created a fantastic collection of modern and contemporary beach hotels close to some of the island's best sights and seaside attractions. Many of Lanzarote's best destinations have been transformed from former fishing villages, so the luxury 5 star hotels here today are very new, and have been purpose built for luxury, relaxation, and lively living for travellers wanting to enjoy the very best of the Canaries.
Lanzarote: What should we bring for a hotel stay?
Lanzarote is known as 'The Island of Eternal Spring', with a warm and pleasant climate all year round. Be sure to pack loose, lightweight clothing for daytime, along with a light jacket for the cooler evenings. Lanzarote can also be very sunny, so sunscreen is a suitcase essential. As many hotels in Lanzarote are located close to the beaches, and have their own swimming pools, a swimsuit is a handy item to have, and if you're planning to explore the island's volcanic landscape, such as taking a hike up the volcanoes of the Timanfaya National Park, a good pair of walking boots is recommended to protect the feet.
Your best hotel in Lanzarote: How to get there and make your booking
Lanzarote Airport (ACE) is located on the island's south coast, very near to the lively city of Arrecife, and to the quieter resort towns of Puerto del Carmen and Puerto Calero which are where the main cluster of luxury 5 star hotels are located. This makes getting to your Lanzarote hotel very quick and easy.
To book one of our 5 star Lanzarote hotels, register for an account online and check out the exclusive deals that are available only for members. Signing up is quick and easy… it only takes a few minutes!
The opinion of Voyage Prive travel experts on hotels in Lanzarote
The great thing about Lanzarote is that there's no one way to describe it. The different coastlines all have something different to offer, but we think that the south coast is perhaps best of all. What we love about Lanzarote's southern coastline is that there are so many fantastic destinations to choose from. For history, culture, family-friendly attractions, and a nightlife scene like no other, it's got to be a city centre hotel right in the heart of Arrecife, but if you're looking for something that's a little more laid back and serene with more of a secluded, romantic vibe, hotels in the tiny coastal villages are truly stunning.
Lanzarote - an island of two halves
Lanzarote, one of the Canary Islands, really is an island of two halves. The western coastline is dominated by the incredible Timanfaya National Park which is one of Lanzarote's most popular natural attractions, and a great place to discover more about the island's volcanic past. However, much of Lanzarote's coast is filled with beautiful, soft, golden sands which make it one of Spain's best loved beach destinations. There are many lovely and serene resorts dotted along the coast, but most travellers head for the exciting 15th century city of Arrecife. As the island's capital, Arrecife is home to many great attractions, including museums, local stores and marketplaces, and the historic Castillo de San Gabriel fortress.
You can also check all our offers