Highlands Holidays Cottages, Scotland



Table of contents
The top 5 country stays in the Scottish Highlands
Seeking out the perfect Scottish Highlands escape? We've got scenic countryside lodges and remote cottage stays at Voyage Privé!
Our best country stays in the Scottish Highlands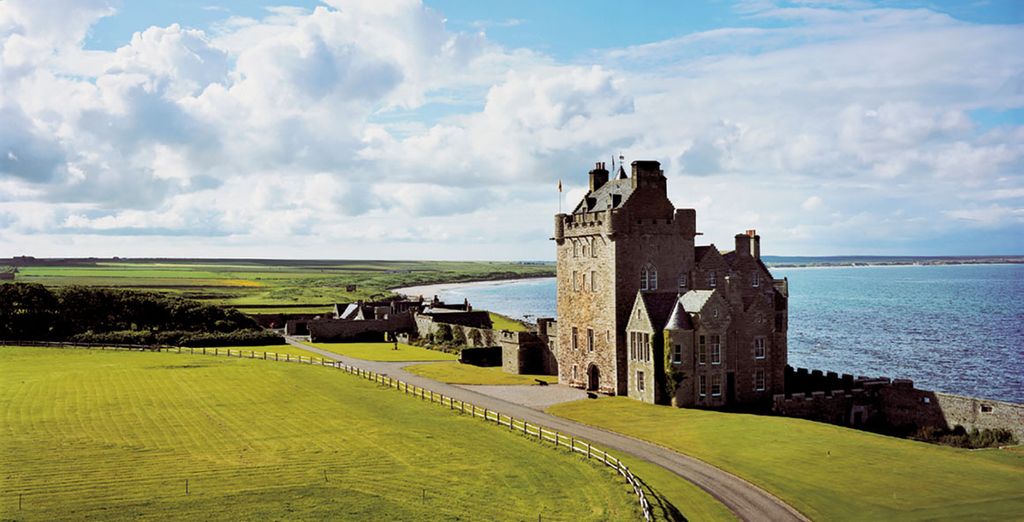 Live out the Highlander dream with this spectacular country castle stay. Nestled on the northern tip of Scotland overlooking the sea, Ackergill Tower dates back over 500 years. The hotel boasts regal, Victorian furnishings with roaring fires with stunning grounds to explore.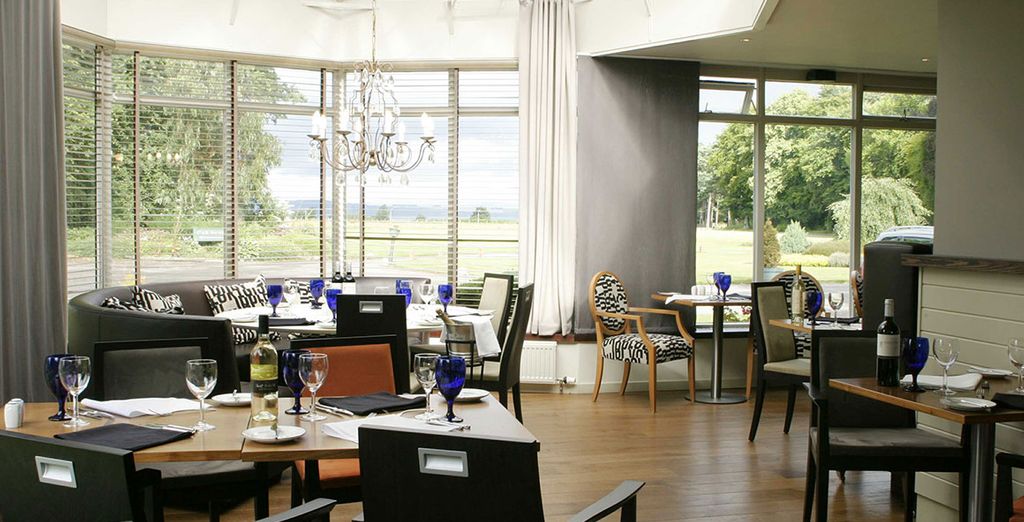 This serene country estate features 21 acres of manicured gardens just moments from Nairn. Inside, you'll find grand and traditional furnishings with plenty of tartan, leather and sophisticated drapes. This idyllic country retreat is also close to a coastline beloved for its dolphin watching opportunities.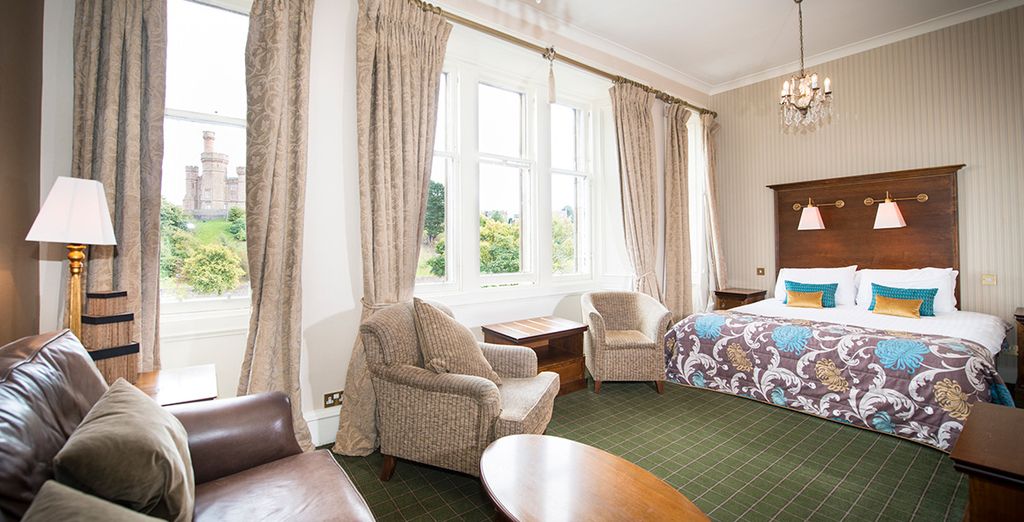 Inverness is a dream location overlooking the famed waters of Loch Ness. This manor hotel is located in the heart of town, offering premium views over to Inverness Castle. You're surrounded by quintessential Scottish landscapes, from lochs and glens to wild coastlines.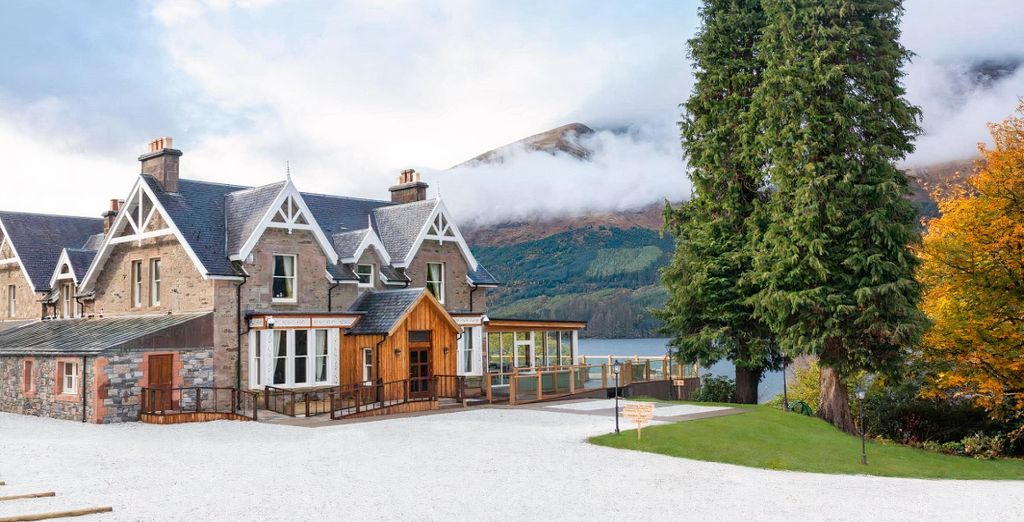 This delightful Highlands escape is located near Fort William on the banks of Loch Lochy. You're surrounded by serene Highlands views, with soaring mountains and pretty evergreen forests. The interiors are just as spectacular, offering sophisticated tartan and hardwood furniture in a cosy setting.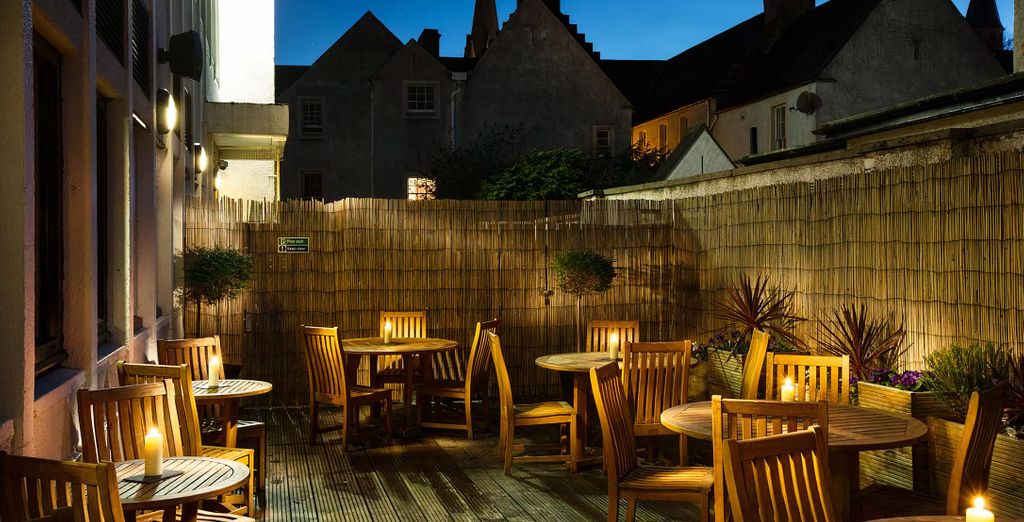 This modern Inverness getaway is located right in the centre of town. With one of the greatest locations in the country, you can head to the Great Glen or hunt for Nessie on Loch Ness. The hotel's interiors are warm and cosy with a charming open brick bar and welcoming restaurant.
Services will you find in our hotels in Scottish Highlands
Free Wi-Fi
Hot drink making facilities
Flatscreen TVs
Luxury bathroom amenities
Loch views
Delicious restaurants
Terraced bar
Going on holiday in the Scottish Highlands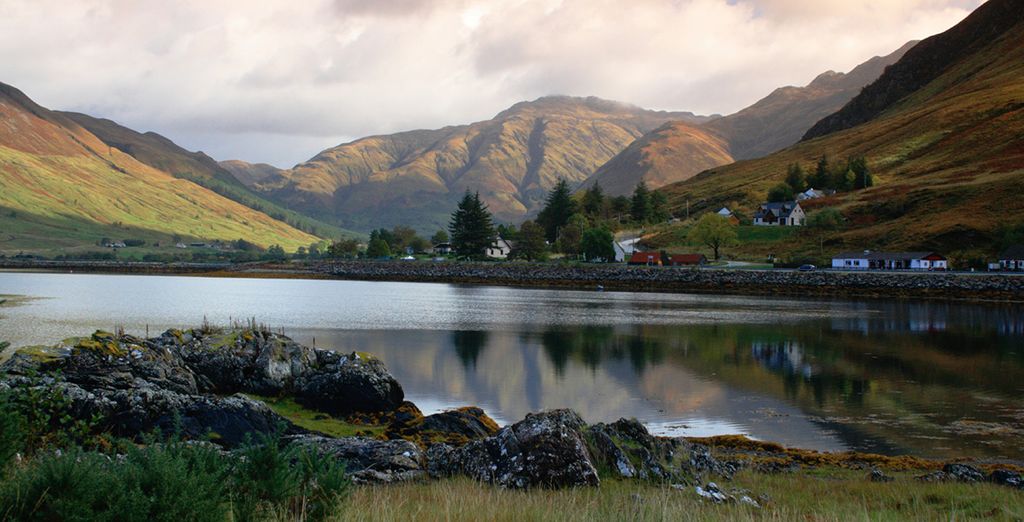 The Scottish Highlands tends to get busy through summer, particularly from July to August. While hotel prices tend to increase, the weather is at its warmest. What's more, hikers should prepare for the dreaded midges during this period. To avoid the crowds and still experience fine weather, consider May, June and September. Attractions remain open during these months with fun kayaking excursions and sailing expeditions. The low season falls between October and April. Provided you dress well, these colder months can be stunning in the Highlands. Rural attractions, however, are often closed, including seasonal restaurants. It also gets dark early with nippy weather and high chances of snow. In terms of special events, the Highland Games take place in September and can be great fun. The most famous Games event is the Braemar Gathering.
Hotel offers at Scottish Highlands convenient for all kind of travel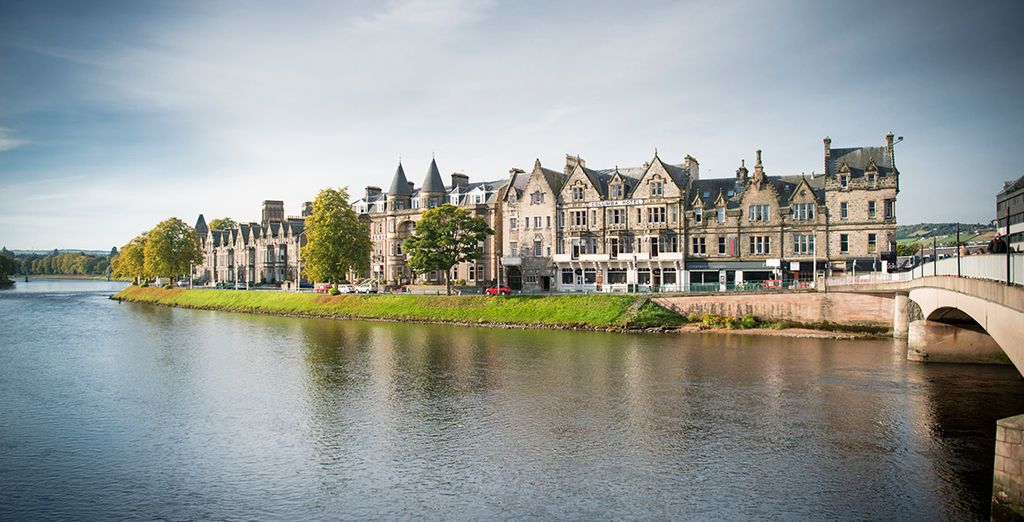 The Scottish Highlands are a treat for all sorts of traveller. Given the spellbinding landscapes and cosy country cottage options, it's an immensely romantic place. Be sure to explore the spectacular coast for delightful seafood restaurants overlooking the water. As for groups, active holidaymakers will find much to do. You can kayak along lochs, hike up mountains or cycle through forests. You can even ski in the winter months. Families will find much to discover, too, from centuries-old castle attractions to engaging wildlife parks. The steam-powered Strathspey Railway, in particular, can be a real treat for little ones. Whether you're looking to relax or challenge yourself with rigorous walks, you'll find it in the Highlands.
The range of hotels we offer at Scottish Highlands
Country estates
Historic hotels
Castle hotels
Waterfront hotels
Modern hotels
Scottish Highlands: what should we bring for a hotel stay?
Charging cables
Guide book with walking maps
Walking shoes
Pack-away towel
Waterproof jacket
Evening attire
Midge repellent spray
Sun cream
Your best hotel in Scottish Highlands: how to get there and make your booking
How to get to the Scottish Highlands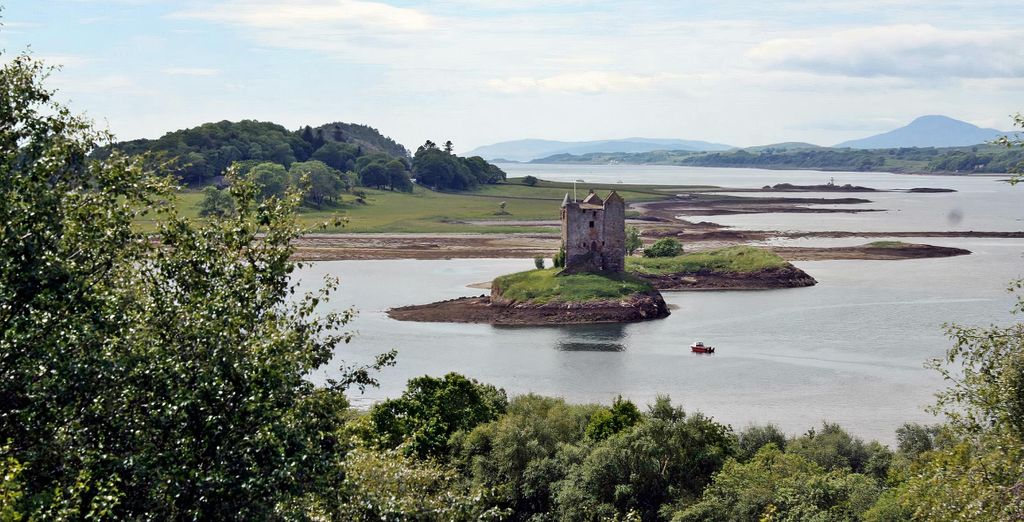 International travellers have multiple points of entry into the Highlands. Major airports in Edinburgh and Glasgow are the most convenient, with the latter offering excellent access to the Highlands. While Scotland's rail network is extensive through central regions, the Highlands only has limited coverage. As such, a car is by far the most advantageous way to travel. You can rent a vehicle in most major towns and airports. This will allow you to travel at your own pace and reach the most stunning rural regions. If you want to explore Scotland's islands and coast, regular ferries connect with the Highlands.
How to book your hotel in Scottish Highlands
Unlock the greatest Scottish country stays here at Voyage Privé. Voyage Privé is an exclusive, members-only booking site with savings of up to 70% off. Registration is completely free, after which you'll gain access to the latest handpicked hotels. To get started, simply type in your travel dates for a full roundup of available hotels and cottages. You can choose from delightful package stays or make your own way there with simple overnight bookings. You can even set up alerts so that you never miss out on the latest limited offers!
The opinion of the Voyage Privé travel expert on the Scottish Highlands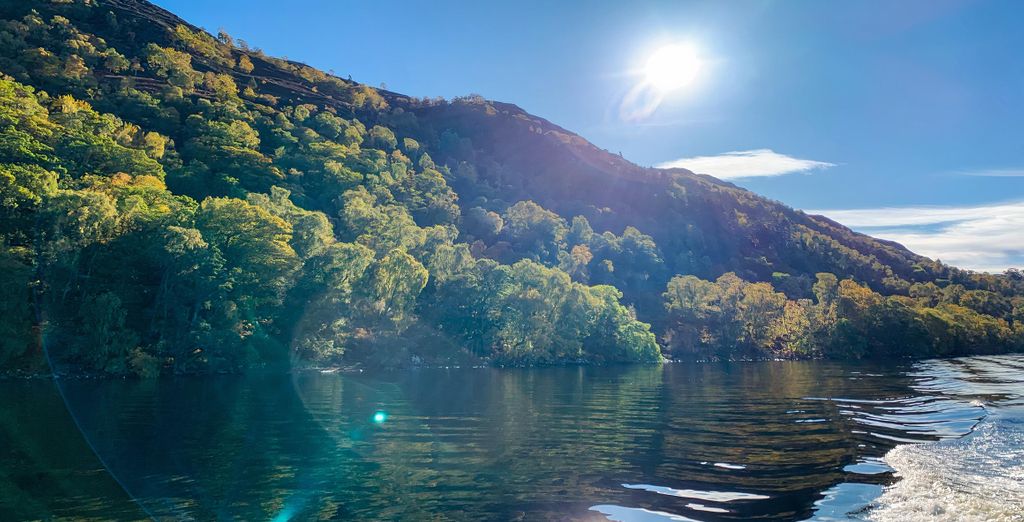 The Scottish Highlands are one of the last places in the UK that you can truly escape into nature. Soaring mountains, glittering lochs and dense evergreen forests all provide stunning rural getaways. Yet it's not all solitude, the landscape is dotted with impressively regal manors and famed castles bursting with life. You can be sipping tea in a Victorian café one minute and kayaking along rapids the next. What better way to experience this sublime region than with a country hotel or cottage stay?
Scottish Highlands – world-class dining sourced from nature
While Scotland may not be well-known worldwide for its cuisine, that's all about to change. The Highlands boasts an impressive variety of country eateries and waterfront sensations serving up the finest local fare. Feast on delicately cooked venison and mouth-watering seafood all raised or caught mere miles from your seat. Just be sure to book in advance for these top-end options.