Join for free
Join for free
Save up to 70% on UK countryside stays, European city breaks & exotic beach holidays.
More than

7.3 million

people have already trusted us with their holidays!
Member-only rates & exclusive perks
Save up to 70% on luxury travel
A reliable team, 7 days per week
Paris tours - Between Disneyland and the french capitale
Treat yourself to a tour of Paris up to 70% off, to discover the most beautiful monuments of France and the unmissable Disney parks during family holidays.
Why go for a tour in Paris?
The capital of France, renowned for its iconic architecture, high culture and sumptuous cuisine, is one of the most absorbing travel destinations on earth.
On a tour of Paris you can take a wander down monument-lined boulevards, see world-famous artworks at the numerous museums and galleries, and drink and dine on some of the finest food and wine on the planet. A visit to Paris is a feast for the senses and makes for a truly unforgettable trip.
Living up to its image as the world's most romantic city, Paris is the perfect place to inspire love. Couples can stroll through beautifully landscaped parks and ornate gardens, enjoy intimate candle-lit dinners for two in the many bistros and wine bars dotted throughout the city, and gaze out together at the fine views from the heights of the Eiffel Tower.
Families too are always welcome in Paris, with plenty to both entertain and educate children nearby. Kids will love a trip to the Muséum National d'Histoire Naturelle, which has its own science museum designed especially for children, and they'll love the hands-on experience offered by the Cité des Sciences. Plus of course, there is Disneyland Paris just a short excursion from the city centre.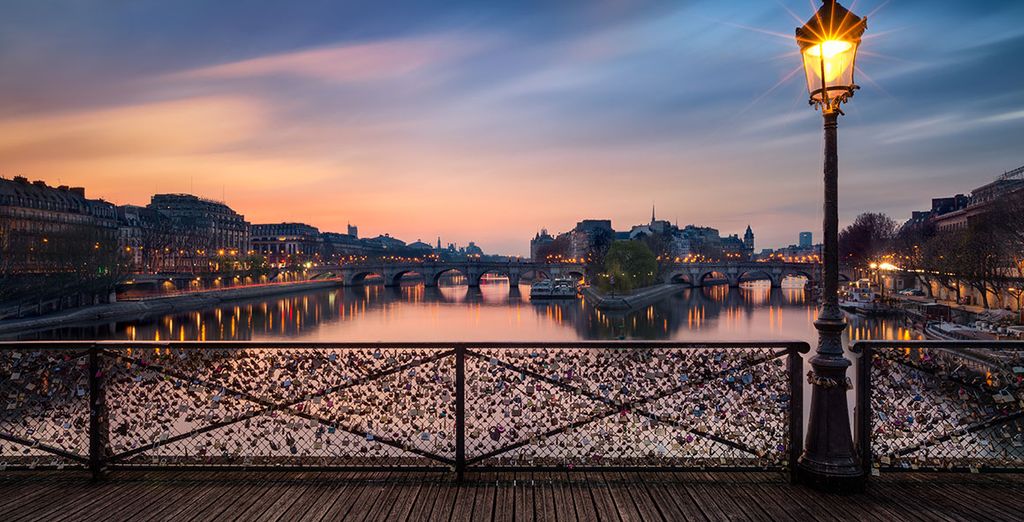 The Voyage Prive travel expert's opinion on tours in Paris
The charm and beauty of Paris is legendary, and our experts have carefully chosen some of the best sites and experiences the city has to offer for the perfect weekend escape. Whether you are wandering down the vast, tree-lined boulevards, taking in historical sites or feasting on glorious food and wine, Paris will captivate with its beauty and atmosphere.
Art lovers will adore this city, which hosts over 5,000 works by Picasso alone. A visit to Paris is a visit to the home of so many of the masters who have lived and worked in the city over the centuries, from Renoir to Monet to Dali and many more. The Louvre is unparalleled for historical artworks, while the Centre Pompidou is a showcase for some of the world's best contemporary and modern art.
For those who love to shop, Paris will never disappoint. Whether your weakness is for art, food or fashion, there is something to satisfy. The city is home to some of Europe's best vintage markets, perfect for discovering beautifully made antique lace, classic oil paintings and hand blown glass. Shoppers looking for more contemporary designs can browse the designer flagship stores and charming boutiques which have earned Paris its reputation as the city of style.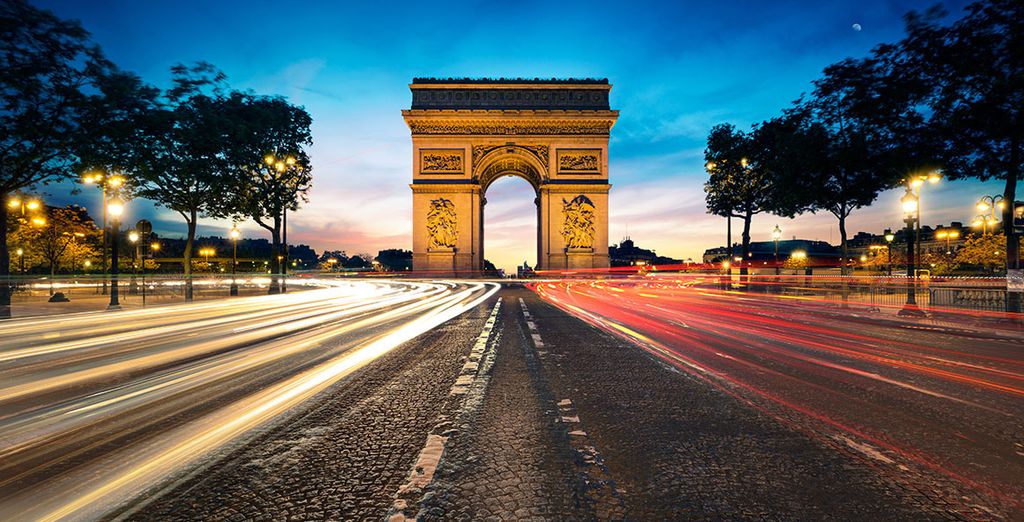 Top 5 things to do/see during a tour in Paris
1. Eiffel Tower
No trip to the City of Love would be complete without a visit to the Eiffel Tower. Built in 1889, it symbolises the art of modern engineering and has become the country's most visited attraction. Visible throughout the city, it stands at over 1000 feet, and the view from each level offers breathtaking views of the city below.
2. The Louvre
The Louvre is a historical and artistic jewel in the crown of Paris, housing thousands of incredible artworks to earn its reputation as one of the most important museums in the world. A trip to the Louvre takes you on a journey through the rich history of France, from kingdom to republic, all laid out on one enormous site.
3. Champs Elysees
Soak up the rich atmosphere of the city with a stroll along the iconic Champs Elysees boulevard and see the famous Arc de Triomphe, France's monument to returning and fallen soldiers. Built by Napoleon, it is carved with inscriptions dedicated to his victories and houses the tomb of the Unknown Soldier.
4. Musee D'Orsay
The unmissable Musee D'Orsay started life as a grand railway station, a work of art in itself, and is now home to a truly impressive array of impressionist works from artists including Monet, Degas, Rodin and Van Gough. As well as seeing many of the world's most iconic paintings, you can also enjoy the many special exhibitions that are held all year round.
5. River Seine
The trip down the River Seine, on foot or on one of the many boat tours, takes you through the heart of Paris to see the city in all its glory. Running from East to West, many of the city's best views and most famous monuments are visible along this route, making it the perfect spot for photography, plus you can admire the many ornate bridges that cross the river as you travel.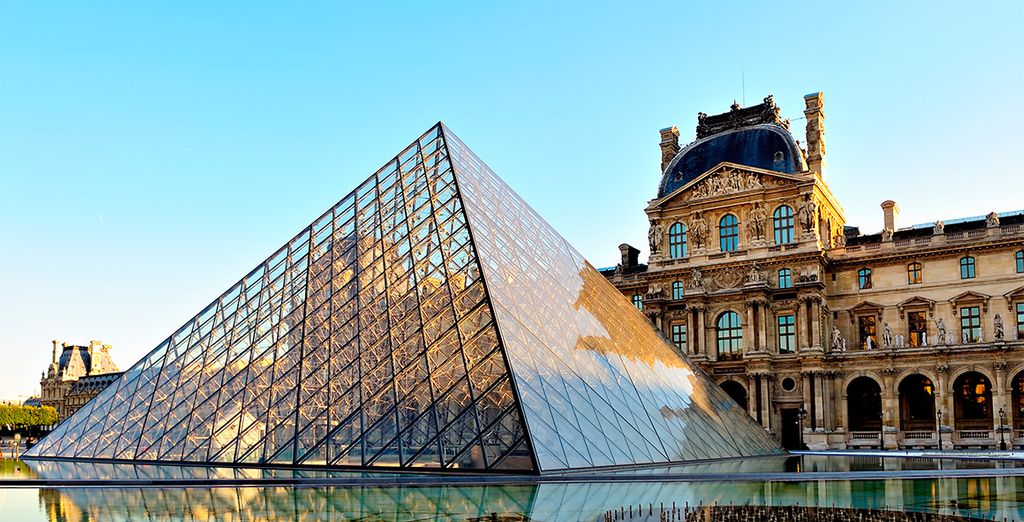 Which hotel to choose ? The good plan Voyage Privé in Paris
The 4* Pullman Paris Tour Eiffel is located just a foot from the Eiffel Tower. Its rooms are elegant and modern, with beautiful views of historical Paris. It boasts a ballroom, bar and terrace, while its resident chef whips up creative dishes incorporating ingredients from the hotel's own organic garden, served in the hotel's stylish, intimate restaurant.
Maison Nabis By Happyculture, a 4* hotel in the heart of Paris, has a living room-style lobby decorated in decadent deep blue and gold, perfect for relaxing in after a long day's sightseeing. The art deco bar is reminiscent of Manet's famous 'A Bar at the Folies-Bergère' and lends extra glamour to any drinking experience.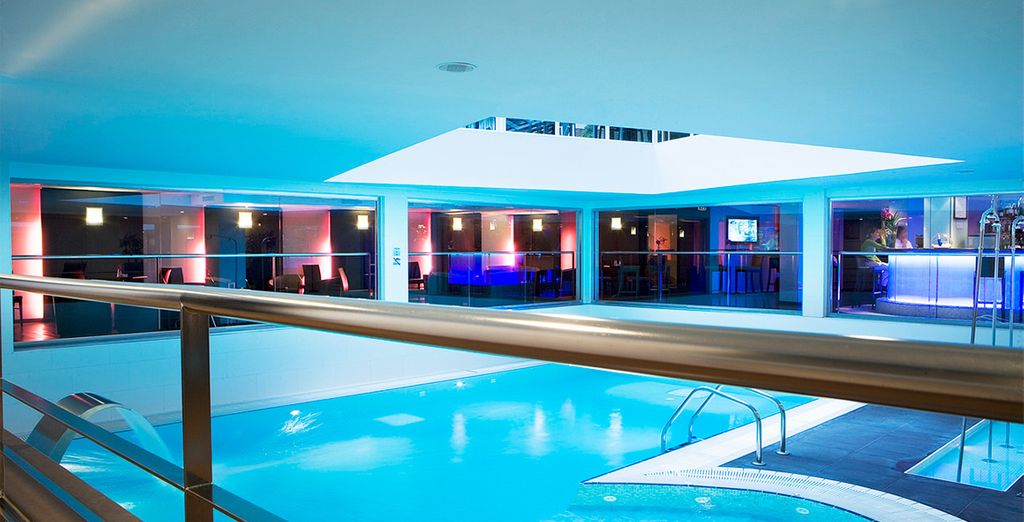 Practical information about Paris tours
What is the weather in Paris
Paris is mostly temperate, with temperatures during the summer months hovering around 20 to 25 degrees Celsius. In July and August it can be considerably hotter, should a sudden heatwave occur. Rainfall is generally low in Paris compared to the rest of France, but there can be unexpected showers throughout the year. May is the wettest month on average, and the coolest month is January.
What budget to plan?
Entrance to museums and galleries is generally around €10 to €15, but on the first Sunday of every month the fee for many attractions is waived and you can enter for free.
A glass of wine or beer will set you back around €6, while a main meal in a restaurant is usually between €15-25 but can be much more.
A one-day travel card, which covers public transport around the city, costs around €13.